If you've been following my articles about travel in Crete, you already know that I always suggest you discover Crete by car.
With so much to see and do, the best way to discover the island is to take a road trip. By car, you'll be able to see the best beaches and the most stunning mountains.
You'll be free from schedules to explore historic sites, ruins, monasteries, and incredibly beautiful villages.
This guide is a great tool that will help you get ready to see the best of Crete and get to know unique off-the-beaten-track places.
---
Disclaimer: Posts include affiliate links to products or services. I might earn a commission if you make a purchase.
---
The more you read about Crete, the more you want to visit lots of places on the island. And if this is your first trip to Crete, I understand your enthusiasm.
However, you don't want to forget that the island is really big and the landscape is mostly made of mountains.
On Crete, there are bendy and narrow roads and speeding is never a good idea.
So, it's better to start by planning every step of your trip.
If you're still uncertain about what regions to visit, make sure to check these top 50 things to do in Crete before booking anything, it will help you decide what you want to see.
Road Trip in Crete: Basic Things to Know
These are important tips for you to remember before sitting down to sketch your road trip in Crete. They will save you time and give you a better idea of what to expect.
To play it safe, always overestimate when establishing driving times.
Likewise, you cannot drive everywhere. Especially when it comes to the southern coast, some villages (for instance Loutro or Agia Roumeli) can only be reached on foot or by boat.
What Destinations to Include in Your Crete Road Trip
4 different regions make up the island of Crete, from west to east, they are Chania, Rethymnon, Heraklion, which also hosts the capital of the island, and Lasithi.
You can decide exactly where to go according to the style of holiday you prefer. Down here, is a quick overview of the highlights in every region and the map of the island.
Chania Region
Chania is the second most important region of the island. It's located on the west, and there are fascinating beaches along the coast.
The most famous ones are Balos, Falasarna, Elafonisi, and Paleochora, all of them in this guide to West Crete. The region is also home to a beautiful old town, and some wild, hidden beaches.
You can also hike the spectacular gorge of Samaria (or choose a more accessible mountain hike, such as Imbros Gorge).
In the Chania region, the mountain areas of Therisos and Sfakia are ideal to get a closer view of the local traditions.
Some of the places in the region can be only accessed by boat (or walking), such as the fantastic fishing villages of Agia Roumeli and Loutro.
Rethymnon Region
Rethymnon is located between the regions of Chania and Heraklion, and it's a favorite place for holidays. Rethymnon is a popular place to stay if you want to explore a little bit of every region.
There are some stunning beaches in the south, such as Triopetra, Preveli, Ligres, Agia Galini, and Agios Pavlos.
Mountain villages you can visit include the traditional Anogeia and the fantastic Spili.
The region has several monasteries to visit, including the famous Moni Arkadi and Moni Preveli. Rethymnon is also home to Crete's highest peak, Mount Psiloritis, 2456 meters above sea level.
Seaside resorts on the northern coast, such as Panormos and Bali are popular places for those looking for a more organized kind of holiday.
On the north coast of Rethymnon, don't miss the old town with its stunning Fortress and the beautiful Venetian Harbor.
Heraklion Region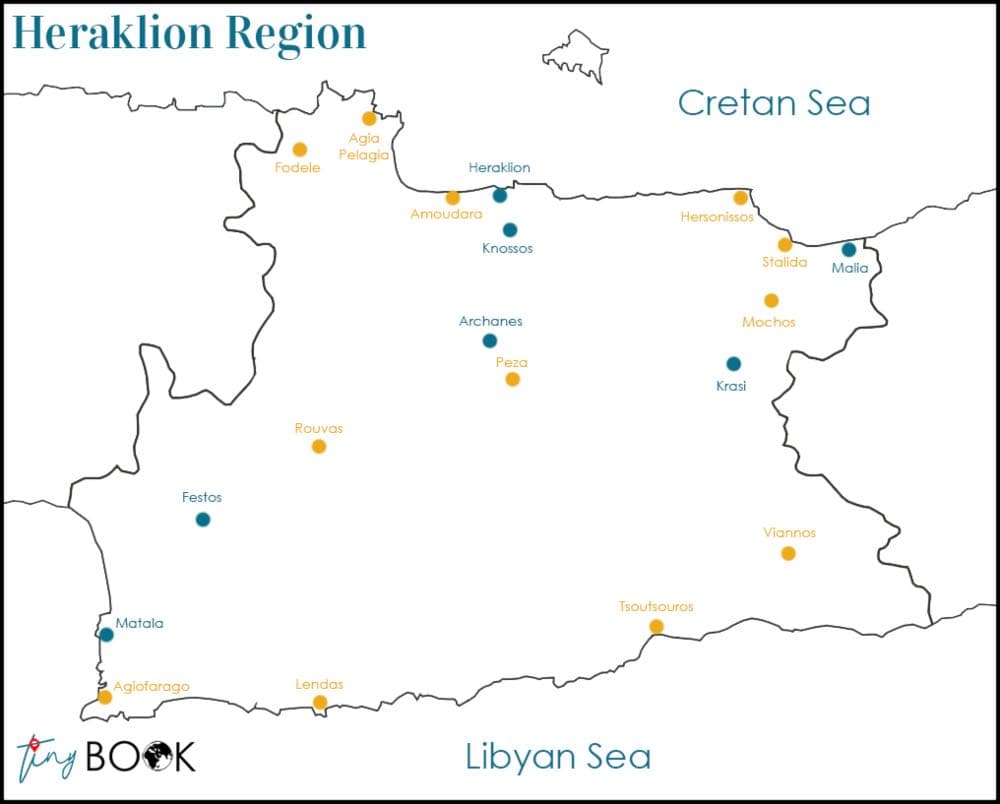 Other than being the region home to the capital of Crete, Heraklion is a fantastic city with countless things to do.
There are beautiful beaches, theme parks for children, and an active nightlife. But, above all, Heraklion is the best region to visit if you love history.
It's in Heraklion where you'll find the archaeological sites of Knossos, Malia, and Phaistos, three of the four Minoan palaces on the island.
You can also check out unique museums, the hippie beach of Matala, the Cretaquarium, and fantastic wineries in Heraklion's wine region.
Lasithi Region
One of the most beautiful landscapes in Crete is the one you'll find in the eastern region of Lasithi.
Somewhat overlooked and forgotten, there are plenty of things to do, both on the north and the south coasts.
Lasithi is a region that perfectly fits any road trip, with endless empty roads and awe-inspiring scenes.
For instance, the stunning Lasithi Plateau is among the most beautiful scenic drives on Crete.
On the northern coast, you can explore cities such as Agios Nikolaos, and Sitia, while in the south, Ierapetra is the perfect place to stay if you include a boat trip to Chrissi in your Crete itinerary.
The four regions of Crete on a map
When to Visit Crete: Pick a Date
the island is an amazing destination any time of the year, however, consider these if you need to decide when to take that road trip in Crete.
Summer in Crete
If like most European travelers, you're bound to travel to Crete during your summer holidays, your most obvious advantage is that knowing your available dates in advance you'll be able to purchase your tickets and book accommodation with plenty of time.
This usually allows you to save, cutting on high last-minute fees.
You will also get a better deal for your car rental, and a wider choice of car category too. If you search for your car through a powerful search engine, you'll have a wider choice too.
Fall in Crete
If you're free to come any time you want, late September and October are great months to visit Crete.
Cities and attractions are less crowded, it's easier to find accommodation, and the sea will be still warm for long swims. In general, the weather is quite good for long road trips in Crete.
Spring in Crete
Most hotels and tourist places start opening in March but don't expect the island to be completely open until after Easter (always remember that Greece celebrates Orthodox Easter and dates will vary from Christian Easter, check this information in advance).
April, May, and early June are good months to visit, the sea is still not super warm, but the roads aren't overcrowded.
There's almost no rain and the weather is especially pleasant for walks and outdoor activities.
Winter in Crete
Not many tourists make it to Crete during winter, although the island is starting to receive people that want to experience Christmas on the island. However, people are willing to escape the colder European winter… but that's not the only reason to visit Crete in winter!
In winter, days are shorter, it can rain, it snows in the mountains, and be a bit chilly, yet, it's easy to experience pleasant temperatures and plenty of sunshine.
Although some ferry routes and mountain passes can be closed, you can tour a good portion of Crete also in winter.
How Much Time Do You Need to Tour Crete?
If you have just less than a week to visit Crete, forget the hassle and simply focus on one region only.
Otherwise, you'll be running from one place to the other, unable to enjoy a road trip in Crete. A whole week might give you more time to visit one region and do a few day trips to neighboring areas.
In my opinion, the best part of any road trip is the freedom you get when you're driving around. No tight schedule will ever match such an experience.
If you decide to take it easy and explore one region at a time, there's plenty you'll be able to discover.
In general, I suggest you devote 2-4 days to Heraklion, 5-7 days to the region of Chania, 3-5 days to the Rethymnon region, and 5-7 days to Lasithi. You can do everything in fewer days, but times on the road will seem longer.
Ok, now that you know how much time to spend, where to go, and when to visit, let's get to the fun part of planning your road trip!
Travel to Crete by Plane
This option will save you extra travel time.
The main airport is in Heraklion, but the Chania airport is also a great arrival point in summer. Choose the best place to arrive and depart from to plan your itinerary accordingly.
It's a great idea to arrive at one airport and depart from the other one if you're driving around the island.
If you're not coming from Europe, you will land in Athens. From there, it's a 45-minute flight to Chania or Heraklion.
Save even more time picking up your rental car at the airport. Choose a company that allows you to drop off your car at a different airport when it's time to fly back home.
Greek carriers flying to Crete are Aegean Airlines and Olympic Air.
✈️ Search for cheap flights with CheapOAir.
Travel to Crete by Ferry
Considered the most traditional way to travel in Greece, it's a great experience to sail from Athens on an overnight ferry to Crete.
Those coming by car from the rest of Europe can board a ferry and drive their car on the island!
The route Athens (Piraeus)- Heraklion/Chania takes 7-9 hours, Most ferries depart at night, although morning ferries depart in summer.
The main port is in Heraklion, while the port of Chania is also quite busy in summer. As you can do with planes, it's a good idea to arrive and depart from different ports.
If you're renting a car, go for a company that allows different pick-up and drop-off points.
Renting a Car for Your Crete Road Trip
The first thing you should do is go and check this useful driving and car rental in Crete guide.
Main points to remember
Despite what car companies might suggest, a small car is the best way to tour the narrow roads.
They are ok to drive off-road paths too. If you don't believe me, look at the cars that locals own! A 1.3 engine will be more than enough even in the mountains. Fiat Panda, Suzuki Celerio, and Hyundai i10 are the most popular compact cars. Don't feel they're too small unless you have lots of luggage, they aren't!
There's absolutely no need to rent a 4WD, but of course, it's thrilling, so if your budget allows, go for it!
It's hard to get an automatic car available, if this is an absolute must for you, rent well in advance and be ready to pay extra.
Extra insurance is not really necessary, but it's always advisable for peace of mind. Book an extra-driver option if you plan to drink the stunning local wines and spirits!
Car rental companies
It's a good idea to trust a car rental search engine to discover all the car rental possibilities you have on the island. Comparison and research are made including both local and international companies for you to find the best deal. Compare prices for rental cars in Crete here.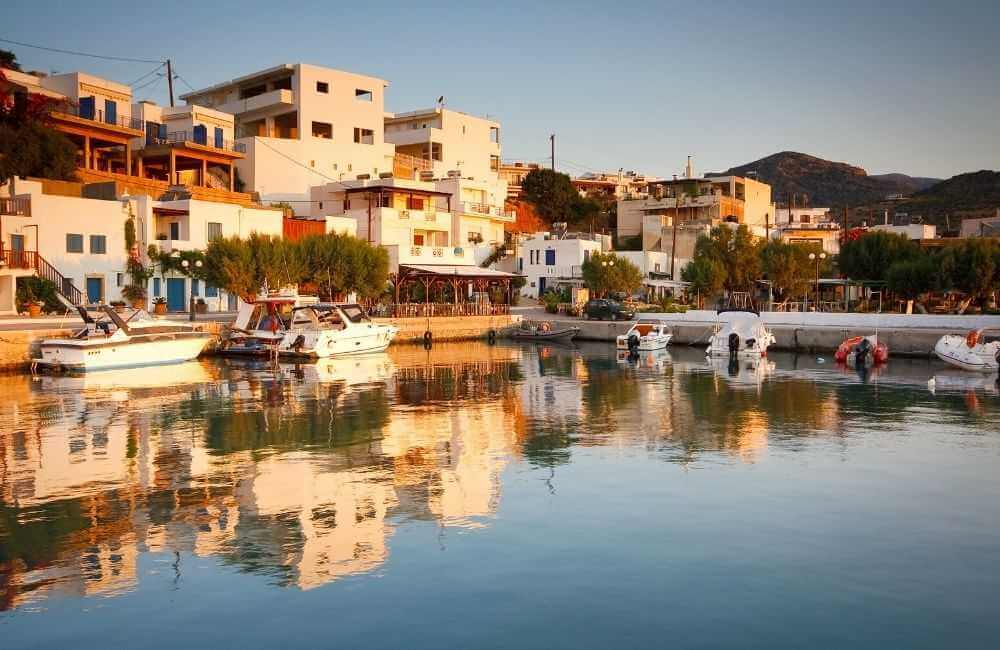 Crafting Your Road Trip in Crete: Plan the Itinerary
This is definitely the most exciting part before the actual trip: Road trip planning!
Make yourself a cup of coffee, gather any travel companion, spread a good road map of Crete on the table, and keep my site open on your computer.
Check all the articles I've written about Crete through the years to discover both popular areas and off-the-beaten-track places to see. Let me guide you…
Or, if you prefer, check all articles I wrote divided by region:
CHANIA – HERAKLION – RETHYMNON – LASITHI
Decide Where to Stop During Your Crete Road Trip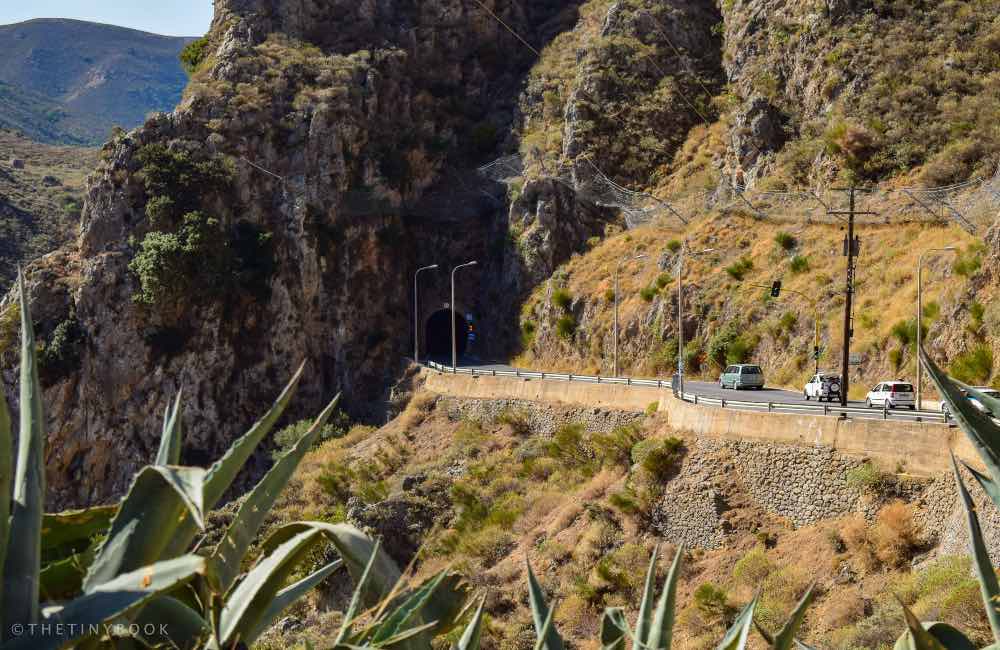 Now that you've more or less an idea of what cities, villages, and seaside resorts you want to include in your Crete itinerary, go ahead and book accommodation.
I've often suggested the convenience of Booking as a great platform to find the place that better suits your needs.
Don't forget to check or bookmark the following accommodation guides:
In my opinion, these are the best areas to stay in Crete: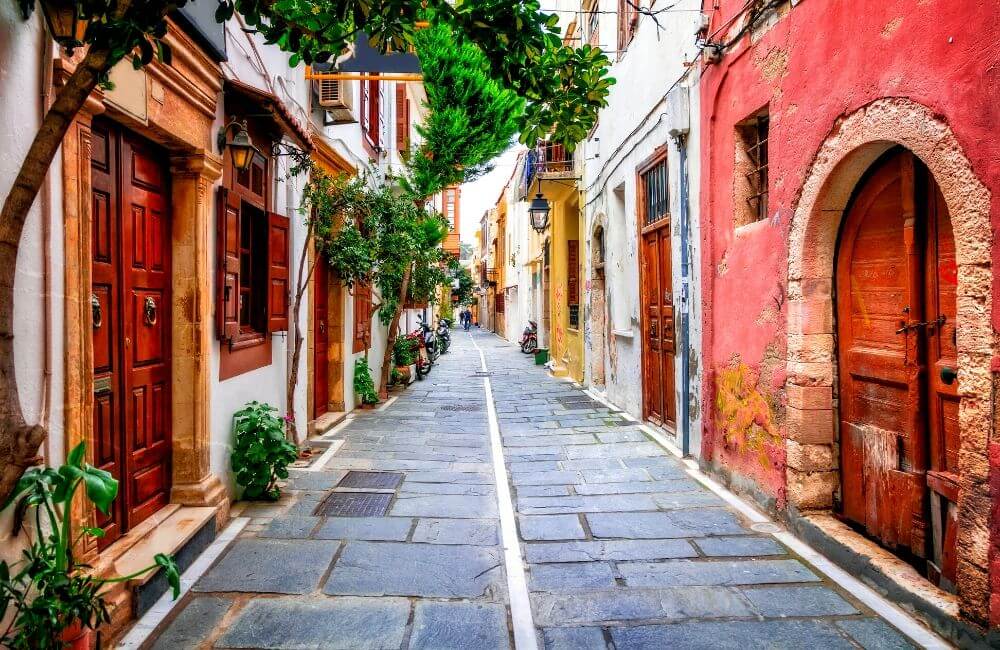 Chania region: Cape Akrotiri is a great place to stay because it has awesome beaches and it's fairly close to the center. If you opt for a more romantic holiday, book a stay in the old town, there're plenty of things to do! Check here for the best places to stay in Chania.
Packing for Your Road Trip: Essentials
Yes, I've also written this article, it's a very useful packing guide specially designed for a road trip on the island.
You can bookmark it and read it when it's time to pack, or you can take a look at it now.
These are some essentials that you should not forget:
Have a great backpack with you if you're a fan of carry-on-only trips. If you prefer a small suitcase, this Amazon Basics is great. It's a 40-liter, hardshell spinner with a built-in TSA lock and wheels.
Include a foldable backpack for trips to the beach, the mountains, and the city center. When flying, it can work as your personal item.
Don't forget your camera. It can be a phone camera, an action camera, or a DSLR… the views on the island are inspiring! Don't forget extra batteries, charger, adapter, and extra SD cards.
Grab a TomTom for ease of planning. I also include a good road map, always!
Sunscreen, sunglasses, snorkeling kit, hat, hiking shoes, and flip flops:

Indispensable!
Ready? Let's Go!
A road trip in Crete is one of the most rewarding experiences you can live in Greece, the island is just right for driving adventures.
When moving around, don't forget to interact with the locals, try their stunning food, and venture into lesser-known areas.
It will be a rewarding trip and definitely, one that you will want to repeat! Are you planning your road trip in Crete?
Read more about Crete
Don't Leave Before You Pin This Guide to Discover Crete on the Road For Your Future Travels!
---
You might also want to read these posts about Crete's regions:
---