Are you planning to visit Crete and not sure what you should see first? Sure, that's a tough call, especially if you consider that you need at least three weeks to give Crete justice. However, here is an itinerary suggestion for 5 days in Crete. Follow that, and you will find yourself falling in love with Crete day after day.
---
Disclaimer: Posts include affiliate links to products or services. I might earn a commission if you make a purchase, at no extra cost to you.
---
5 Days in Crete: Exploring Paradise
A quick guide to the best hotels in Crete
Budget: So Young Hostel in Heraklio, Cocoon City Hostel in Chania, Matthias Hotel Apartments in Rethymnon, and Villa Galini in Agios Nikolaos.
Mid-range: Capsis Astoria Heraklion in Heraklion, Porto Antico in Chania, Archipelagos Hotel in Rethymnon, or Hotel Port 7 in Agios Nikolaos.
Luxury: Galaxy Iraklio Hotel in Heraklion, Hotel OFF in Chania, Avli Lounge in Rethymnon, or Minos Beach Art Hotel in Agios Nikolaos.
Check more: Where to stay in Crete.
First Things First: Getting Ready for 5 Days in Crete
Let's Start by Getting Ready for Crete!
RESOURCES TO BOOK YOUR TRIP:
Book your flight: I use Skyscanner to compare prices before booking a plane ticket.
Book your ferry: When ferries are more convenient than air travel, I use Ferryhopper.
Book your accommodation: I've tried many different platforms for accommodation, but none of them beats the advantages of Booking.com.
Book your car: The best way to find an affordable car to rent is to use a powerful search engine that compares all the rental companies in the market. I use Discover Cars.
Book your tours: Live unforgettable adventures and cultural experiences with Get Your Guide. For instance, you can Visit Elafonisi, discover Balos Beach, hike Samaria, or explore Knossos.
Don't forget travel insurance: Things can go wrong at times, but travel insurance will protect you against illness, injury, theft, and cancellations. I recommend Safety Wing for peace of mind.
If you want to make the most of Crete in 5 days, expect to be on the go every day, exploring different places by day and night.
There is some room for relaxation, but the following itinerary will leave you tired in your body yet refreshed in the soul. So, prepare for that.
Thankfully, there is a bright side to sleeping in a new hotel or guest house every night.
You get to meet locals and fellow travelers in every single place. In other words, if you are open and feel like meeting people, you will have all the chances in the world.
Still, this itinerary best suits groups of 4 to 5 travelers who can fit in one vehicle.
Finally, you need to rent a car. There is no way around that. The freedom of movement that a vehicle will offer is second to none. In short, you will be roaming through the Cretan countryside and moving from one destination to another in no time.
Let alone that you can stop over whenever you come across one of those breathtaking views…
Once you have prepared for a road trip, it is time to make your schedule.
Here is what to do in Crete in 5 days if you want to experience a good bulk of what the island offers.
Find cheap flights with Skyscanner.
DAY 1: Land in Chania and Explore the Most Captivating City in Crete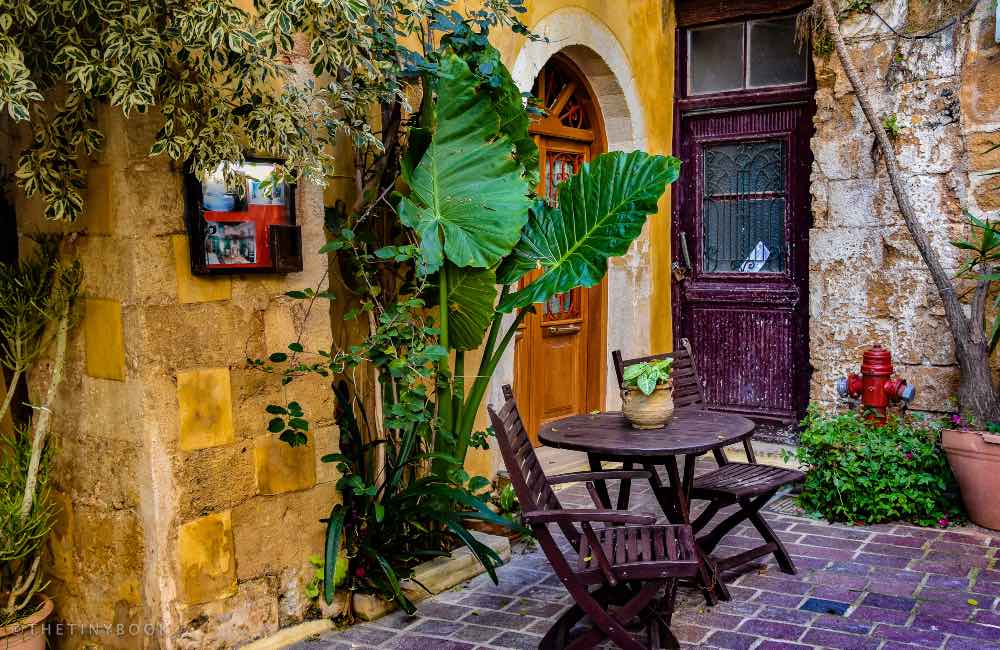 First of all, make sure to land in the scenic town of Chania. You can get here either by ferry or plane since an international airport is close to the city.
Choose your Chania hotel or rent an apartment and leave your baggage in your room. You are then ready to experience Chania in the best way possible. And yes, that means walking!
Don't worry, though. There will be so much to see and do that you will be spending less time waking and more time admiring what Chania offers.
Your priority would be exploring the Old Town, which is the city's highlight. Imagine walking in cobblestone alleys surrounded by charming Venetian and Turkish buildings that will travel you back in time. It's magic!
Don't forget to shut down your GPS and allow yourself to get a bit lost in the alleys of the old town. It is those times that you will remember the most from your visit to Chania, not to mention the different beautiful neighborhoods you may come across.
You might also want to read: Fantastic Itinerary for 2 Days In Chania.
After you visit the old town, head towards the Municipal Market, or the Agora as the locals call it.
Here, you will have the chance to taste the unique gastronomic products of the famously healthy and tasty Cretan diet. It is everything you ever wanted about Greek food in one place!
Local olive oil, traditional drinks like tsikoudia, authentic Cretan cheeses, honey, spices, and herbs make only a speck of what you will find here.
Locals know: The Municipal Market of Chania will be closed for renovations until December 2023.
As you approach the waterfront of Chania, you cannot but notice the beauty of its Venetian harbor with the renowned Egyptian lighthouse.
Stroll around the beach footpath and if you have the time, go to the lighthouse to get a scenic picture of the city. You will love that, especially with the evening lights on.
You might also want to read: How Many Days in Crete? Discover How Much Time You *Really* Need on the Island!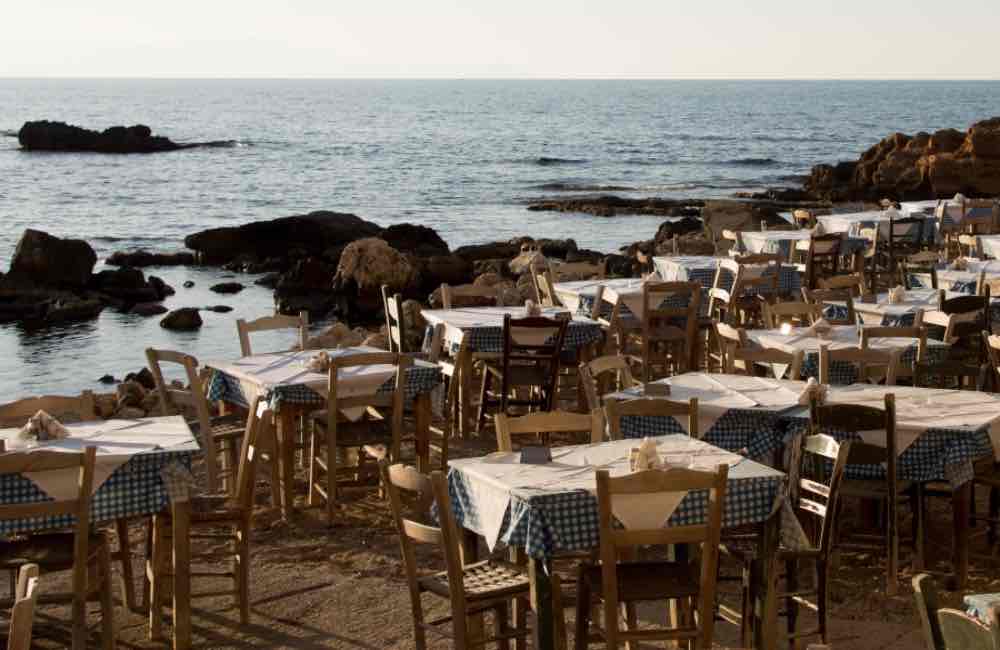 Finally, after a few hours of walking and exploring Chania, it is time to taste its famous cuisine. Get to one of the many modern restaurants and traditional taverns in the city and prepare to taste a delicious Greek meal.
After that, feel free to return to your hotel or, if you have the energy, go out and enjoy the lively nightlife of Chania.
DAY 2: Explore the Spectacular Cretan Beaches in Western Crete
The second day of your trip is packed full of amazing things. And it's also when you first need a car.
Although you can rent one from the airport when you arrive, you can wait one day and save yourself from an unnecessary expense and the hustle of finding parking in Chania.
When you rent a car, remember that you can ask the agency if they allow you to return the vehicle in Heraklion or Rethymnon. That can save you from driving back to Chania at the end of your Crete itinerary.
The fifth day will find you in Matala, around one hour and a half away from either Rethymnon or Heraklion.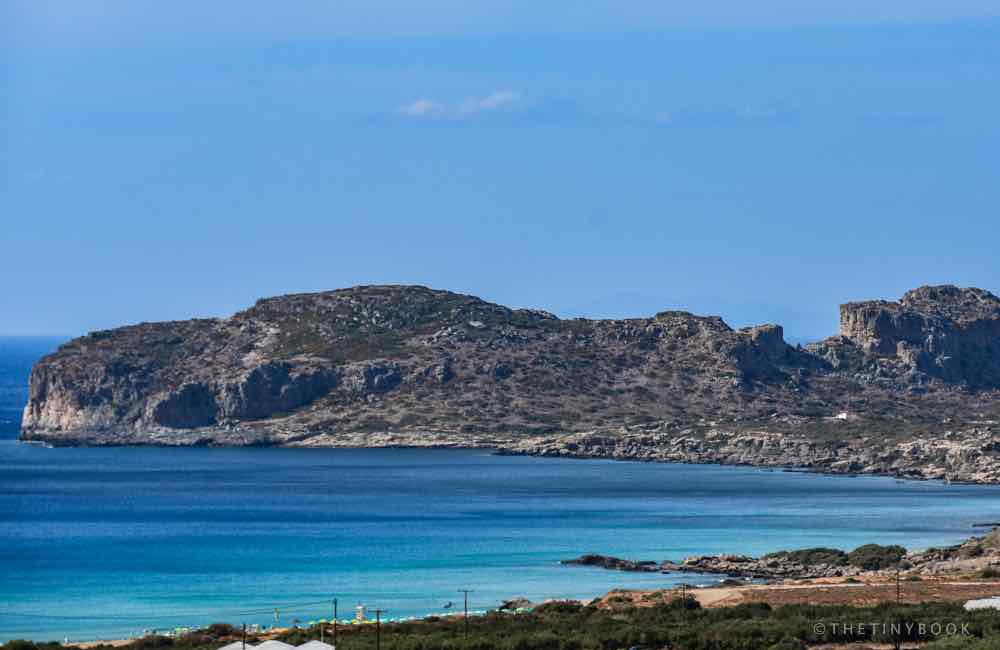 Your first stop is the scenic Balos Lagoon a bit less than 60 kilometers northwest of Chania. It is about a unique lagoon wedged between two capes.
Here, you will find a pool of crystal-clear and shallow waters that fall into a white sand beach. In short, no description or photo can capture the full beauty of Balos Lagoon, and hence you need to visit it yourself.
Because Balos gets quickly crowded due to its immense popularity and small size, you may want to visit a more quiet but equally captivating beach.
Thankfully, you don't need to drive far to reach the long and wide beach of Falassarna. Since they are actually five beaches next to each other, it won't be long until you find a serene spot to enjoy a couple of hours in peace and relaxation.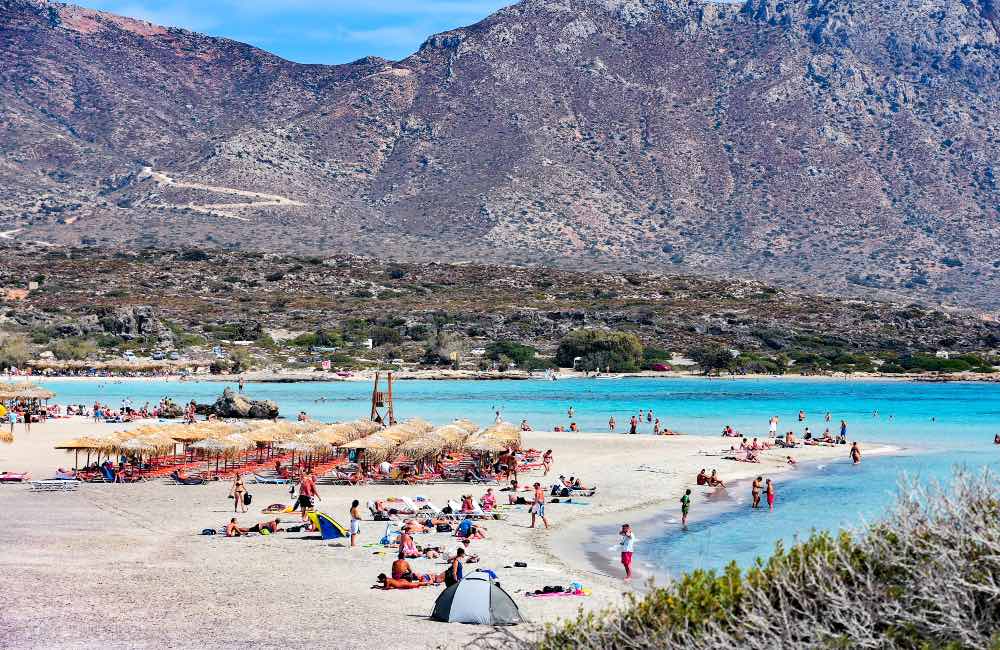 After a lunch snack in Falasarna, get back to the car and follow the coastal path south until you reach another spectacular beach: Elafonisi.
Imagine a trace of pink sand surrounded by turquoise water on both sides. Add the azure sky and views of Crete's mountainous coast, and you have a snapshot of heaven!
Take the camera with you because your eyes won't be enough to take in the exotic beauty you will encounter in Elafonisi.
Three Beaches in A Day? Yes, you can! You need to start your day early and get in the right mindset. Organize your day, pack smart and get on the road. It's not impossible and you will love it… it can be the highlight of your 5 days in Crete!
Again, Elafonisi can be too busy to settle here for too long. So, once you take a few photos, set your GPS coordinates to the lesser-known but still overwhelmingly beautiful Kedrodasos Beach a few kilometers west.
Soft white sand, a juniper forest, and rocky coves come together to create nothing short of a small patch of paradise. And you've got it all for yourself!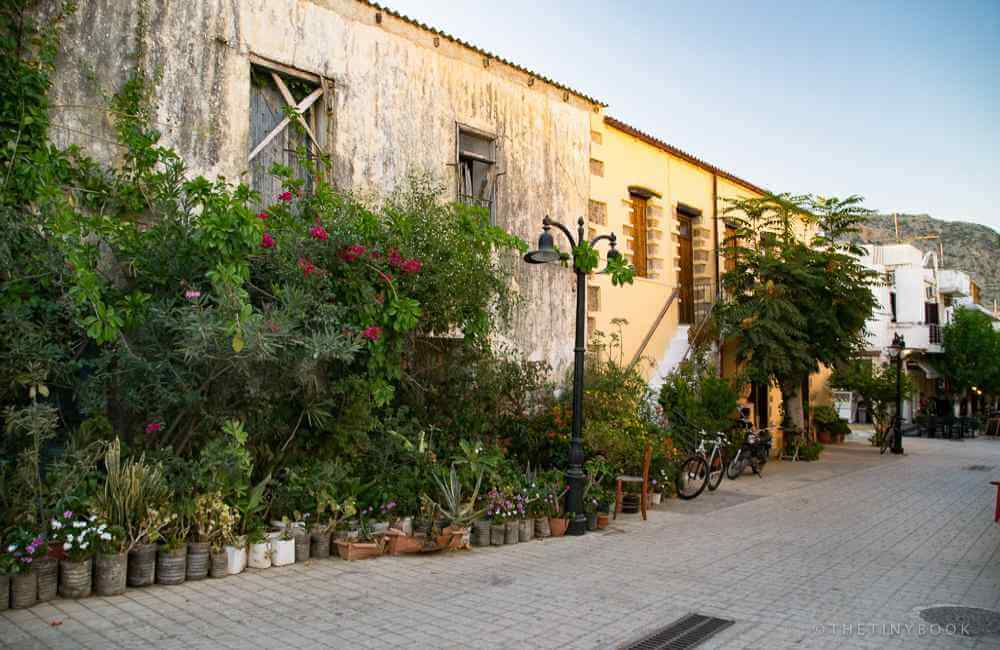 Finally, as the day approaches its end, you will drive to the nearby coastal town of Paleochora, where you will spend the night in one of its many accommodation options.
Once in the city center, stroll around the pedestrian-friendly streets lined with whitewashed buildings and a lively market full of artisan shops and restaurants.
One of those taverns you will come across will be your final stop of the day for another delicious Greek meal!
DAY 3: Visit Traditional Mountain Villages and Discover the Beauty of Rural Crete
After a night in Paleochora, prepare for a long ride in and around the White Mountains of Crete. Head northeast and pass through rural Crete until you reach the mountainous and historic village of Therisso.
You will love the whole road trip even more if you pass through the scenic gorge of Therisso before you arrive at the main road of the village.
Therisso was where the Therisso Revolt started and ignited the island's unification with Greece in 1913. While here, you can visit either the National Resistance Museum or the Venizelos Centre for Independence.
Let alone you can also discover the Sarakina cave north of the settlement.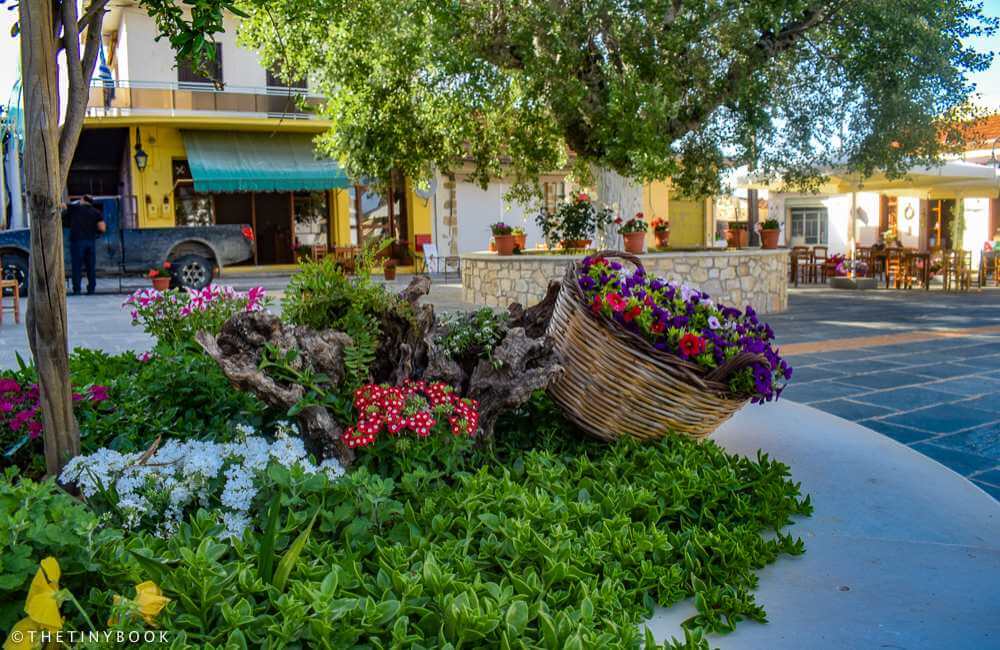 After Therisso, head east towards the small village of Fres. One of the many gorgeous Cretan villages still untouched by mass tourism, Fres will captivate you with its simplicity, authenticity, and lively central square, which will make a significant stop in your day trip.
Choose one of the taverns that surround the square and let yourself indulge in a typical Greek lunch with local and fresh ingredients.
Once you've enjoyed your meal, get back to the car and head further northeast towards the traditional village of Vamos.
Here, you will enjoy a short stroll around old stone neoclassical buildings and narrow winding streets shaded by enormous eucalyptus trees.
Looking for things to do in the area? Consider a visit to Dourakis Winery.
After that peaceful walk, have a coffee in one of the terraced cafes overlooking the historic Vamos ruins. If you want to explore the area further, consider visiting the Karidi Agios Giorgos Monastery in Karidi (known as Karidi Monastery) and the nearby impressive olive mill.
Your final destination for the day is another little village named Vryses, a few kilometers east of Vamos.
Although a more popular settlement, Vryses has everything you need for a peaceful evening in a traditional setting. And since it is a central hub that connects northern and southern Crete, it won't be challenging to find quality accommodation.
Above all, you will love Vryses for its green and lush landscape that comes in perfect harmony with its many water fountains and natural springs.
Even the square is full of tall plane trees that provide a fresh atmosphere and plenty of shade throughout the day. There, you will also have the chance to taste the famous traditional yogurt of Vryses straight from its origin.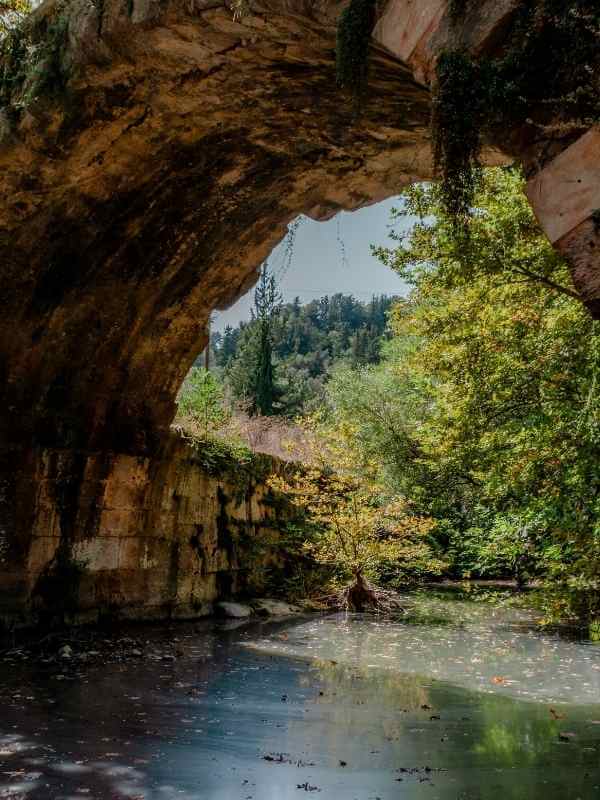 Since it is a small village, don't expect a vivid nightlife. Instead, it may be wise to get to bed early and have a good night's sleep because day four may be the most active and energy-intensive day in this 5-day Crete itinerary.
DAY 4: Prepare for a Memorable Hike in Kourtaliotiko Gorge
After you wake up early in the morning, check out from your hotel and drive for one-hour southeast to Kourtaliotiko Canyon.
The shortest path passes through Rethymno, so you may wish to stop by and visit its historic center and port. Remember, though, that the theme of the day is Cretan nature!
Although Samaria Gorge is the most popular in Crete, it does not mean it is the only beautiful ravine on the island.
Kourtaliotiko is equally scenic, if not more, and has the extra benefit of lesser crowds which can often ruin the whole experience of being in nature.
Once you reach the starting point of Kourtaliotiko Gorge south of Koxare village, you have two options. You can either descend to the nearby Big Waterfall for a short hike or prepare to walk the entirety of Kourtaliotiko Gorge.
If you do the latter, you will be hiking for 6 kilometers in total, including the way back.
No matter what you choose to do, you will fall in love with Kourtaliotiko from the moment you set foot on it!
Imagine walking between tall cliffs that reach as high as six hundred meters, all while the scenery around you never ceases to change.
The endpoint? The palm forest of Preveli goes as far as the tropical beach of the same name.
If you don't want to do the entire hike, look for the viewpoints in the area and prepare for a picnic in nature.
You will love having lunch in such a serene setting, with a view that will give you goosebumps every time you turn your head up.
Once you return to your car, check if you have enough sunlight to drive to Preveli beach. You will love the scenery and the palm forest that surrounds it.
Otherwise, head to the nearby fishing village of Plakias, where you will spend the night. You will love this small settlement for its long gold-hued sandy beach and quiet, lively setting. Plakias is one of the best beaches in Rethymnon.
DAY 5: Relax and Take in the Vibes in the Matala Region and Phaistos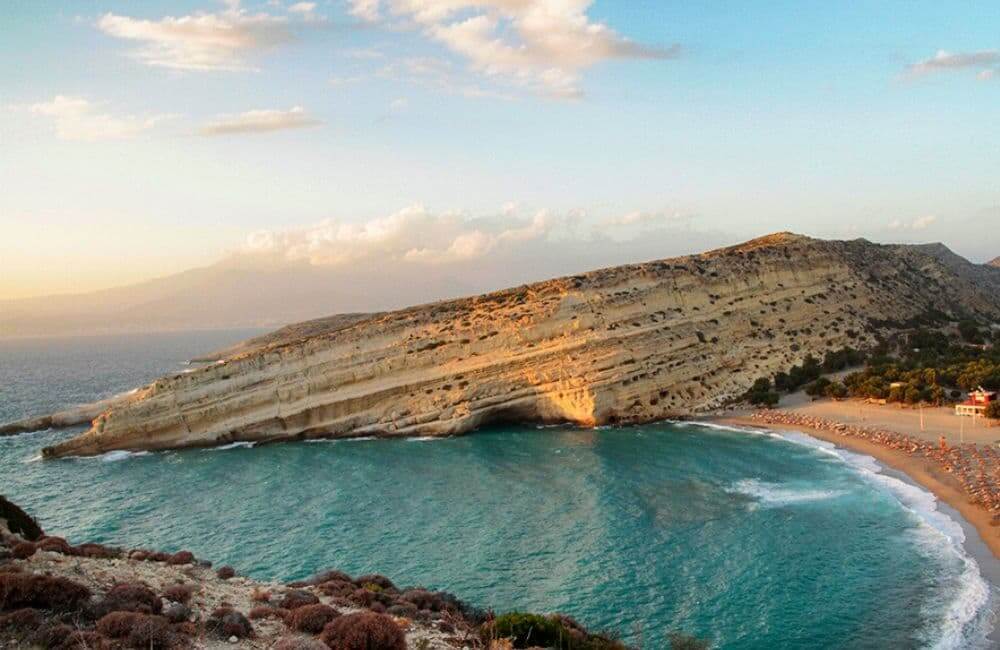 After all the walking and exploring of the last four days, it is time to take a step back and relax on the beach.
And there is no better place to do that than in Matala. You only have to drive one and a half hours from Plakias to reach the lovely summer resort of Matala.
Although it was once a hub for hippies and alternative tourists, it has now transformed into an all-out luxurious holiday destination like no other.
What makes Matala stand out is how the locals have kept the laid-back atmosphere and setting of its past and have merged it with modern infrastructure and services.
Above all, the scenery remains captivating and all-encompassing. Sandstone cliffs, hidden man-made prehistoric caves, colorful shops, lively alleys, a deep, crystal-clear sea, and the wide beach of Matala come together to forge a destination that will leave you breathless.
Despite its popularity and modern infrastructure, Matala remains an idyllic escape from Crete's busier, more touristic resorts.
You only have to spend a few hours here to understand how spectacular this place is and how grateful you will feel for being around.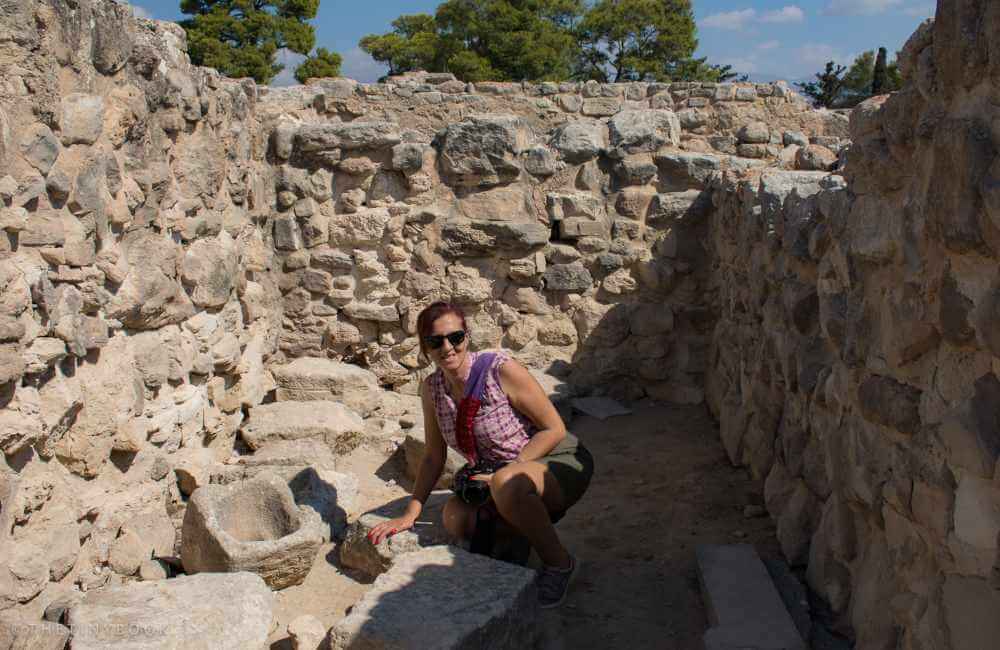 Although you will best enjoy Matala if you relax on the beach and explore its lively market, you still have the option to discover the nearby region. The most popular attraction in the area is no other than Phaistos Palace, the second-in-size Minoan palace after Knossos.
You will love standing on its elevated terrain, embracing the view of Matala while surrounded by outstanding historical monuments.
Want to learn what else to do with 5 days in Crete? Check: Red Beach Matala.
Finally, since this is the last day of your Crete itinerary, you can drive either back to Rethymnon or Heraklion, depending on the agreement you had with your rental agency.
Although spending five days in Crete offers just a glimpse into the island's majesty, if you organize your time smartly, you will have enough time to create a holiday experience you shall never forget.
Follow this 5-day schedule or take the above suggestions as inspiration to make your custom itinerary in Crete. But don't worry about the details.
No matter where you go in Crete, you will find a reason to fall in love with the island again and again.
Are you spending 5 days in Crete soon?
Let me know in the comments below!
You might also want to read these other articles about Crete:
Pin This Guide for Later: 5 Days in Crete – Top Things to Do in Chania, Rethymnon, and Heraklion!
Written by Dimitrios Tsevremes
Passionate about travel, spirituality, and sports, I have lived in 5 countries and traveled to more places than I have counted. Writing for me is a way to express myself and my creativity. Whether I write for my blog or a freelancing gig, I always fall in love with the process and often lose my sense of time. If you want, you can check out more about me and my work here.
About the author of this blog: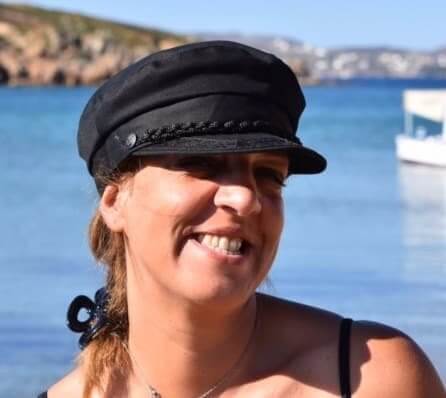 Gabi has been living in Crete for the last five years. On the island, she juggles being a solo mom, hosting culinary tours in summer, translating, and freelance writing.
She's written for Greek Reporter, published several travel guides about Greece, and had more glasses of frappe than any regular person would be able to handle.
COMING TO CRETE SOON?
Get in touch and let me know!