The incredible image of Balos Beach and Lagoon is probably one of Crete's most famous sights. A unique turquoise sea and white sand make it a dreamy spot on the island. Despite being rather difficult to access, Balos tends to be overcrowded in summer. To enjoy your day trip to Balos Beach, this guide will tell you when to go, how to get there, and a lot more.
If you've checked my Insider's Guide to Elafonisi, you already know that these are thorough guides that you can trust. They are written by a local and tell you more than a few secrets. As usual, I will show you the nice, the bad, and the ugly. So, are you ready? Let's explore one of Crete's most wonderful beaches.
---
Disclaimer: Posts include affiliate links to products or services. I might earn a commission if you make a purchase, at no extra cost to you.
---
Balos Beach and Lagoon, Crete
Many times described as one of the best beaches in the world, Balos Beach and Lagoon is located in the regional unit of Chania, West Crete.
Its main characteristics include the impressive color of the sea, the white-pinkish sand, and the virgin landscape that surrounds the area. All these features give Balos an exotic feel.
The lagoon is formed by the proximity between the Gramvousa peninsula and Cape Tigani, a big square mass of land located right in front of Balos Beach.
Please, help us protect the beaches in Crete. Respect the environment and don't leave any trash on the beach.
Map of Balos Beach and Lagoon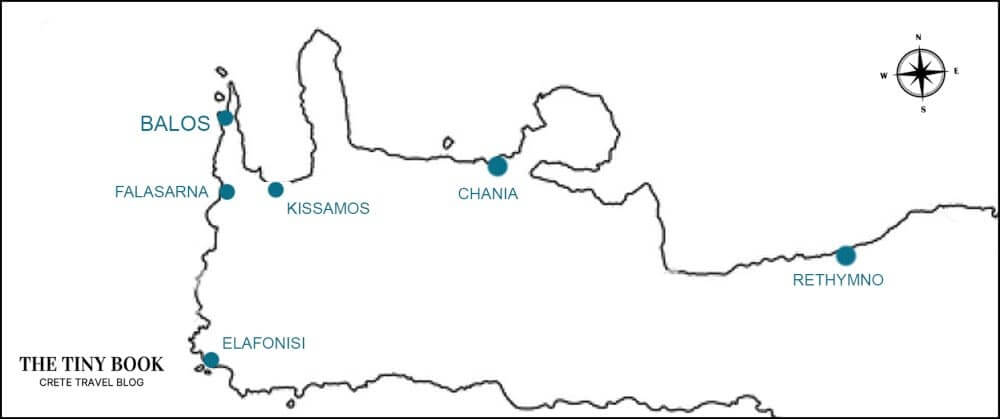 Before you Go to Balos: Basic Information About Balos Beach
Regional unit: Chania
Location: Northwestern tip of Crete
Latitude: N 35.522026
Longitude: E 23.610849
Distances to Balos from Crete's Main Cities
From Agios Nikolaos: 248 km, 3 h 50 m
From Heraklion: 190 km, 3 h 20 m
From Rethymno: 114 km, 2 h 15 m
From Chania: 52 km, 1 h 15 m
Public transport: Public buses from Chania to Kissamos-Balos were operative until a couple of years ago. There's no available service at the time of writing this post (2019). From Chania, you can travel by public bus only until Kissamos.
From Kissamos you can either reach the port of Kavonisi (2.5 km from the city center) and take the cruise, hire a taxi or look for a Kissamos tour operator covering the route Kissamos-Balos.
Best Hotels in Chania
Affordable: Aelia Apartments or Polixeny's Suites in the old town.
Mid-range: Elia Estia in the old town and Civitel Akali Hotel in the new town.
Luxury: Casa Delfino in the old town or Domes Noruz by the sea.
Check also Chania Accommodation Guide and Boutique Hotels in Chania.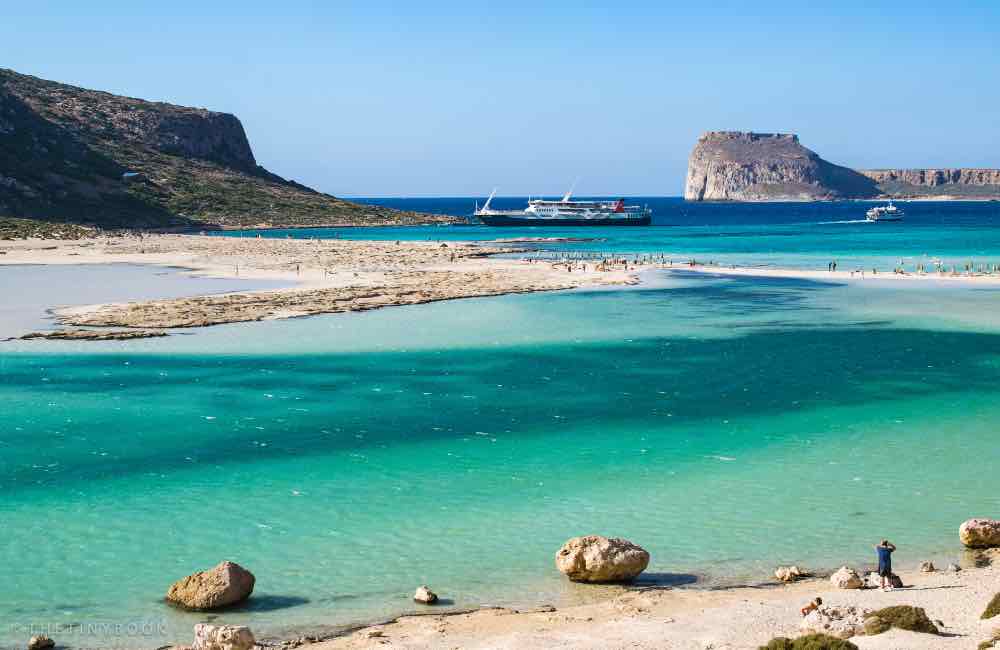 STAY CLOSER TO BALOS: To visit Balos easily, it makes sense to stay in nearby Falasarna. I've written a guide to the best places to stay in Falasarna for you to check before your visit.
Balos, Falasarna or Elafonisi, Which One to Visit
These 3 beaches are in the same regional unit (Chania) and are considered among the top 5 beaches of Crete. They are heavenly spots and it's hard to choose one over the other.
As usual, it all depends on the type of holiday you prefer.
If you're the lazy type and don't enjoy walking or hiking, then you might consider other options instead of Balos.
A visit to Balos Beach and Lagoon also requires some hiking, at least 20 minutes (though it's usually more). The walk can be exhausting especially on the way back since you'll be climbing up a rather steep hill.
Driving to Balos? You might enjoy reading about Driving and car rental in Crete.
Also consider that carrying a cooler, an umbrella, and beach toys in the heat of summer might be too much.
If you suffer from vertigo or cliffs are not your piece of cake, you'll be more relaxed in Falasarna. Even the breathtaking road to Elafonisi doesn't imply driving on a dirt road.
If crowds are not for you, Falassarna might be the solution.
Despite being very popular among tourists, the beach is so wide that you can easily find an isolated spot to spend the day.
Not sure where to go? Check the Elafonisi guide and the Falassarna guide to get a better idea. Instead, if you believe a more quiet beach might be better for you, try checking the beaches of the Akrotiri Peninsula, in Chania, or all the other beaches located in Western Crete.
How to Reach Balos Beach, Crete
Balos Beach is located in the Gramvousa Peninsula, a place with difficult access, and yet, every year thousands of tourists venture on this road to visit this spectacular beach.
Two are the popular ways to get there, driving or by boat. However, you can also go to Balos in many other ways. Here, I will tell you about all the options available at the time of writing.
Road to Balos Beach
To get to Balos, you have to drive past the city of Kissamos, as well as the port of Kavonisi. After about 1.5 km after the port, make a right turn right towards the village of Kaliviani.
You'll be on a narrow road that passes through the village, in front of the local church and of a couple of hotels.
Let's start by talking about the dirt road that begins after the village of Kaliviani (or Kalyviani). After the entrance post and once paid the 1€ fee to access the peninsula (cash only), you're officially on the road to Balos.
First and foremost, this infamous road is not really that bad as reviews claim! I took the cruise to Balos twice, but once I tried driving, it became my favorite way to go.
You do not need a special off-road vehicle if you drive carefully and pay enough attention to the road.
There are a few narrow spots along the way, but they're not so narrow nor they are so many. Most of the way, you'll find enough space for 2 (and sometimes even 3) cars.
There are areas where you can easily maneuver and turn back as well.
The road gets narrower close to the parking entrance but that's because when the parking area is full, people leave the car on the road itself. You can avoid this by either arriving very early or later in the afternoon.
Besides, if at that point you decide to go back, you can still access the parking to turn back.
Second, the real reason why driving this 8 km can take you so long is not the size of the road, but its conditions which I'll discuss in a moment.
Most tourists drive a rental car because they want to avoid damage to the tires (not normally covered by the insurance). However, most car rental companies will warn you that if you take the road to Balos, your car won't be insured. Apparently, tourists don't care much, because everyone goes to Balos with a rental car!
The same goes for the locals driving their cars…. who wants a broken suspension? That's the main reason why the trip tends to feel long, it's a slow drive.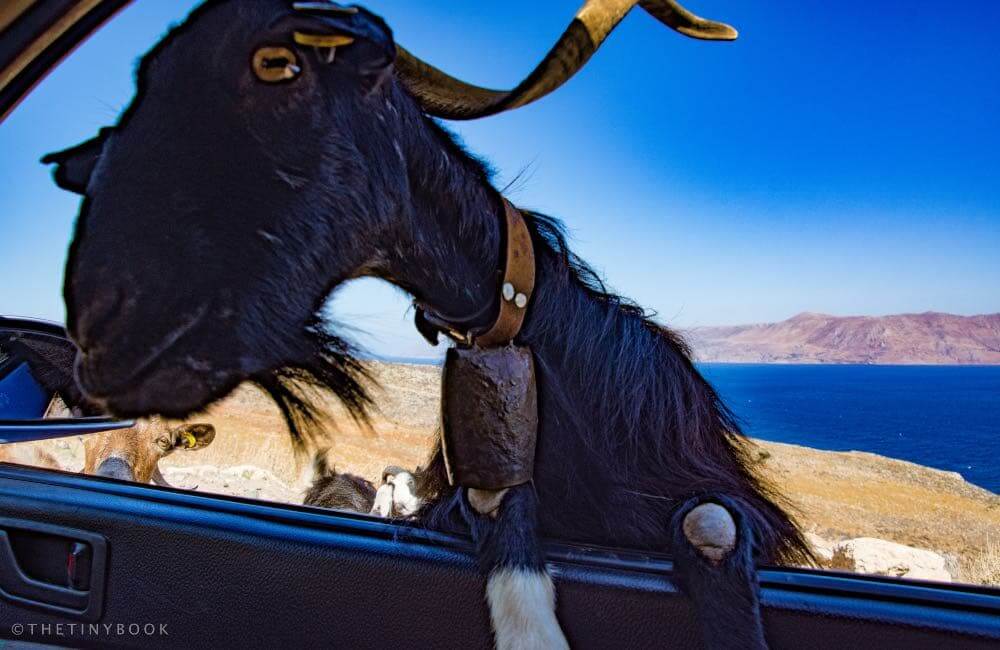 And this brings me to the third consideration, the road to Balos is not – or not always – actual dirt. It's a mixture of big stones, dirt, and very old cement (it's concrete, not asphalt).
The track is in pitiful conditions and causes a lot of dust too. There are also big potholes that you want to either avoid or drive through slowly.
As you can see, those are the real reasons that make the trip long and shaky.
And then, there are the goats, they might slow you down a bit more, but the goats are fun… and friendly!
You may also want to read: Gay Travel in Crete – Insanely Useful Guide to the Top Gay-Friendly Spots on the Island!
Hike Down to Balos Beach
Once you've left the car in the parking area, you will need to hike towards the beach for 20 to 30 minutes and go down about 850 steps.
The first part of the walk is fairly easy, while the last is irregular and riskier. I've seen people falling, nothing serious but be careful, especially on your way back.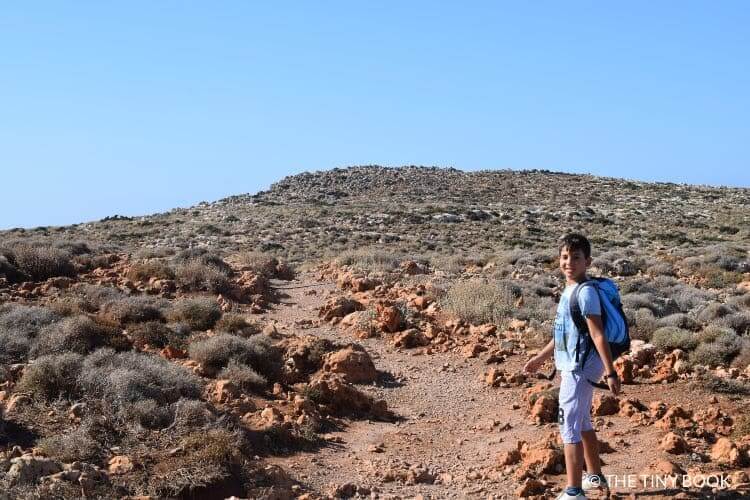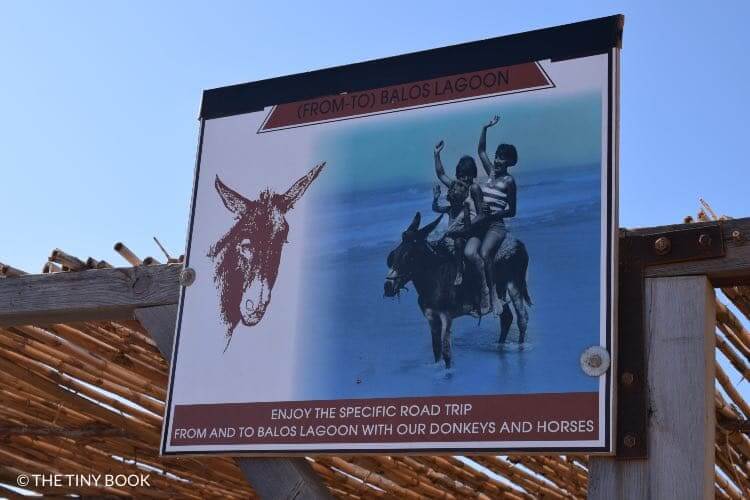 As you follow the path down to the beach, you're surrounded by the landscape of the Cretan mountains, maquis, and reddish soil.
After a while walking, you'll start descending towards the lagoon stepping on high rocky steps. The first sight of the beach will simply leave you in awe. The same trip will take you back to the car park, however, it is usually more exhausting since this time you'll be climbing up.
Take all the time you need, carry abundant water, and don't be ashamed to stop to catch your breath… or the last sight of the lagoon.
Many people choose to go up and down riding a donkey or a horse. We don't support this practice, but you have that option if you wish. It's better to carry your flip-flops in a bag and walk in comfortable shoes. A pair of tennis or hiking sandals would be enough. Make sure you have enough water with you both ways. You can stock up on water for the way back at the beach bar.
Remember, the last hundred meters of your hike down to the beach are steep and on very soft sand. I understand that you might feel the urge to run to the sea… don't stumble!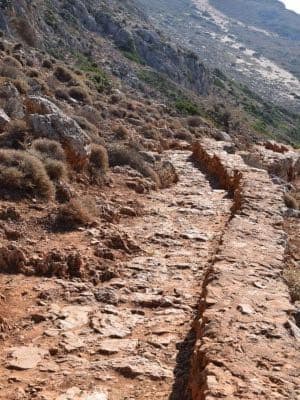 How to Get from Heraklion to Balos
After some years living in Crete, and many traveling on the island, I'm an advocate of seeing Crete a place at a time. Slow travel on Crete can be a rewarding experience.
Stopping in different cities and changing accommodation every 2-3 days has always worked great for us. That being said, if you're wondering whether to reach Balos from a remote location is worth the effort…. yes, it is!
Traveling to Balos is always a trip worth taking, however, it's very tiring to cover the long route Heraklion-Balos as a day trip.
On occasions, some readers have asked me if this trip is possible by taxi from Heraklion… I guess it is if you're ok with spending a lot of money!
The best solution in such a case is to set aside a couple of days and make a few stops to see other areas.
You can plan a stop to visit the Old Town of Rethymno or some of Rethymno's beaches. And take a second break near Lake Kournas, in Georgioupoli, or Chania.
It's always better to add at least one night stop in the middle of the road.
How to Get From Rethymno to Balos
Rethymno is not as far from Balos as Agios Nikolaos or Heraklion, however, if you intend to make your Rethymno-Balos a day trip, you will have to get up early to avoid the crowds.
Likewise, if you're traveling back to Rethymno on the same day, you might want to get back on the road early to avoid the dirt road in the dark, but also the traffic.
Remember that the same highway also takes tourists to Falasarna and the popular beaches of Elafonisi and Paleochora.
An early departure will reduce your time on the beach. You might also have to leave before the wonderful sunset on the west coast. Otherwise, book a stay nearby (in Kaliviani or Kissamos) and leave early on the next day.
Let's say that the Rethymno-Balos route is a doable day trip, just be aware you might feel limited… and very tired at the end of the day!
How to Get From Chania to Balos
It's fairly easy to reach Balos from Chania. The city is a great departure point to visit the western coast.
I recommend staying in Chania instead of Kissamos because Chania offers more things to do during your holiday.
There are many other beautiful beaches in the region that you can enjoy other than Balos, such as Stavros or Kalathas in the north, and Paleochora or Sougia in the south.
However, Kissamos is still a great place to stay for those who want a relaxing holiday.
How to Get From Kissamos to Balos
Staying in Kissamos is a winner to save on driving times and make the most of a day in Balos. Once you depart from Kissamos, you quickly reach the village of Kaliviani and from there, you keep driving to the Gramvousa peninsula.
Other good places to stay close to Balos include Falasarna, Drapanias, and Kolymbari if you want to stay by the sea. Otherwise, if you prefer a quiet, inland town, the village of Platanos is a good place to stay too.
How to Reach Balos if You Don't Want to Drive
These are some alternative methods to get to Balos Beach without a car…
Balos Boat Trip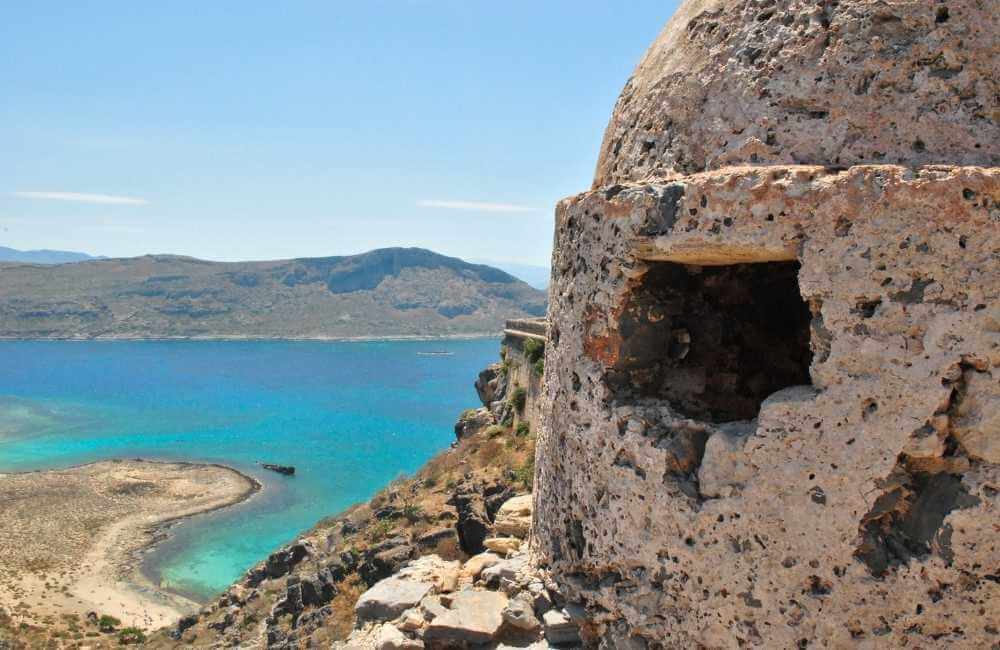 Another popular way to get to Balos is with a Day Cruise. This trip was never my favorite and I'll explain why down below, but it was an acceptable experience and it can be a valid way to go to Balos and to visit Imeri Gramvousa too.
Cons of a Balos Cruise
To start with, if you think you will be spending the whole day on the beach, do reconsider. You won't. The actual time you'll be on Balos Beach varies from 2 to 3 hours.
You'll spend another 2 hours in Gramvousa, and a lot of time sailing. A lot!
The boat tends to get very crowded.
Therefore, embarking and disembarking about 1500 people (or more) implies a waste of time. Besides, by the time you make it to Balos, there're hardly any spots left on the beach.
Snacks, lunch, and drinks are sold on board, but prices are a bit on the high side.

Conclusion:

if you don't like crowds, if you easily get seasick, don't enjoy the smell of boat fuel, or hate schedules, don't go to Balos with the daily cruise.
Pros of a Balos Cruise
You don't have to drive, and that's the main positive point. Therefore, it's a great solution if you don't want to rent a car, or if you'd rather not drive on a dirt road for whatever reason.
You don't have to think of packing a lunch or worrying about getting lost.
All you need to do is to be at the port of Kissamos on time to get the ticket or – better – buy the ticket online beforehand. You can also rent an umbrella from them.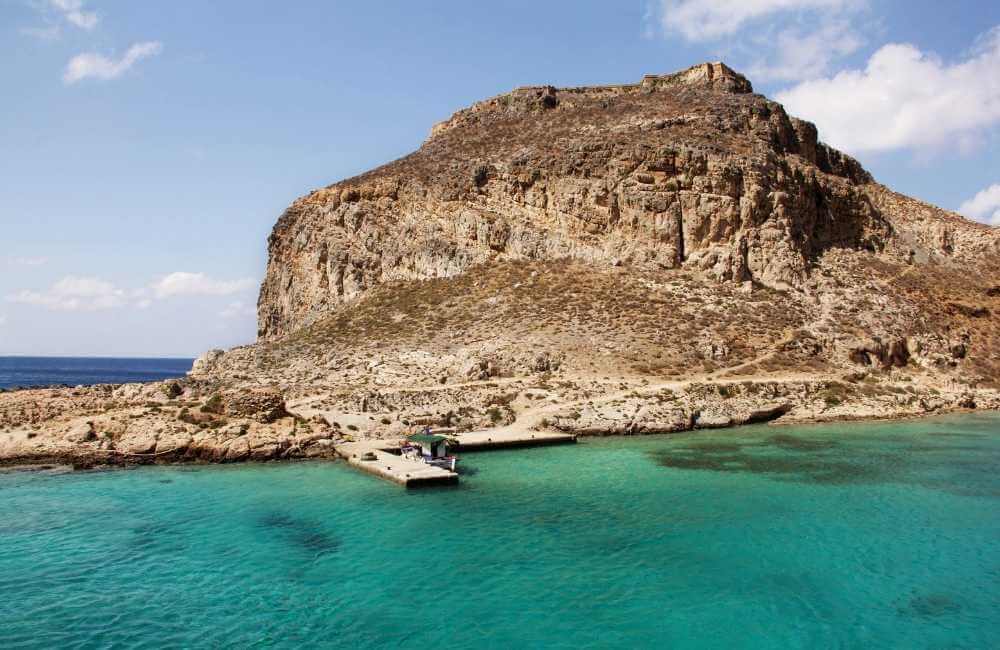 You will see the bay of Kastelli, and visit the island of Imeri Gramvousa. In a way, a day cruise to Balos is more than just going to the beach.
The trip is a good compromise and the prices are fairly reasonable. In my personal experience, the cruise was not bad, but if I can choose, I prefer to drive to Balos.
Details About the Day Cruise to Balos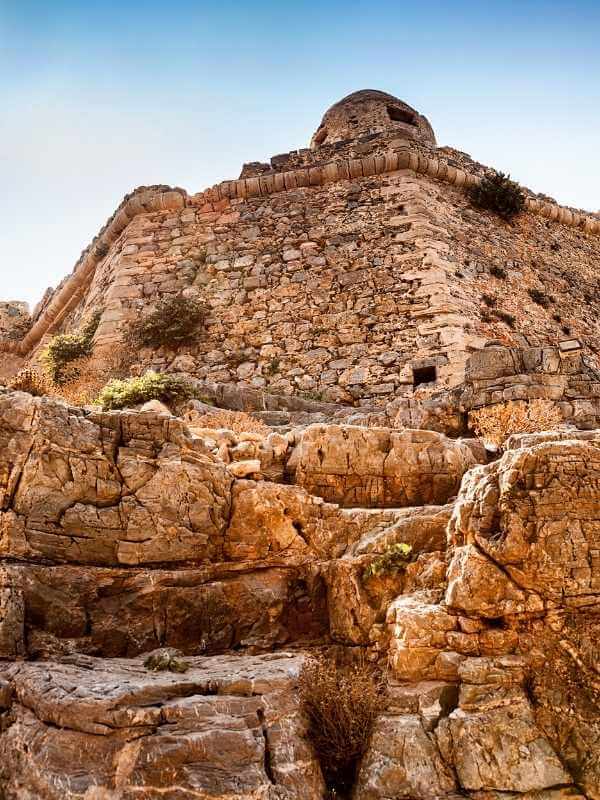 The cruise to Balos officially includes a stop on the island of Imeri Gramvousa. There's a small beach close to the disembarking point and an old shipwreck just off the coast.
The beach gets crowded when your boat arrives. Many visitors walk to a more secluded beach near the chapel of Agioi Apostoloi for a swim.
You can hike to the highest point of Imeri Gramvousa (137 meters) to explore the ancient Venetian castle, built in 1579. Together with the castles of Spinalonga and Souda, Gramvousa played an important role during the Venetian resistance against the Ottomans.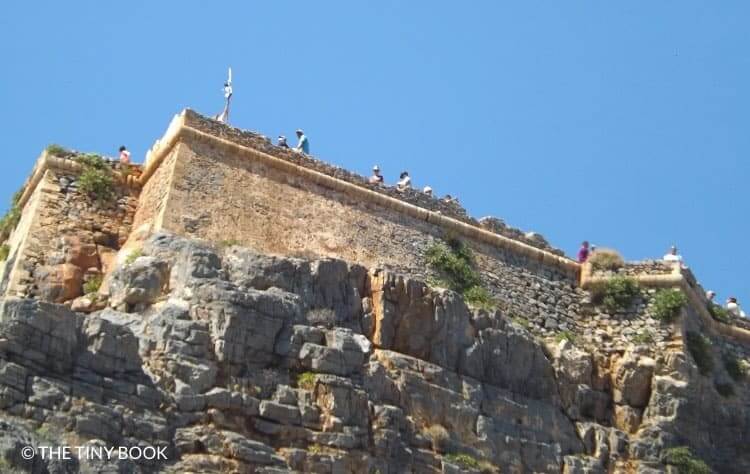 The steep hike to the castle takes about 25 minutes. But it repays with stunning views. If you plan to hike, leave the flip-flops for later and wear comfortable shoes.
The atmosphere of the island is enhanced by the legend of a hidden pirate treasure, a secret that makes kids excited about the visit. Count on spending about two hours on the island.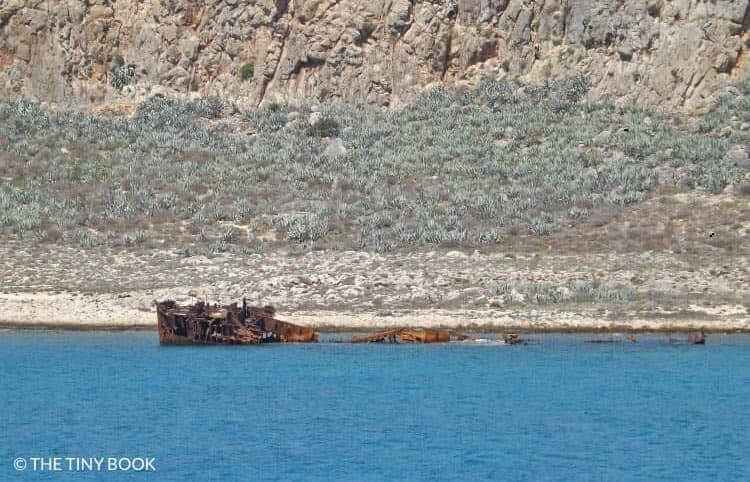 The next stop is Balos Beach and Lagoon where you will have 2-3 hours to swim and explore. If you intend to take the famous photo of the peninsula and the beach from above, you need about 45 minutes hike up and down the mountain. Take that into account!
Booking your Balos Cruise
We booked our Daily Cruise at the office in Kissamos the day before on two occasions, however, many people buy the ticket at the port the day of the tour, especially in less busy months. To avoid issues, the best way to book this tour is to do it online.
General Information about the Balos Cruise
Departure:

From the port of Kissamos, Kavonisi.

Fleet:

"Gramvousa", "Gramvousa Express", "Balos", "Spirit of Athos".

Schedule:

Daily departures from April or May until October, weather permitting.
Hours: Departure 10.20, 10.40, 12.30 – Return to Kavonisi 17.45, 18.00, 19.30. The 12.30 departure is available from June to September.
Prices:

27 € adult fee, 13 € child fee (2-12 y/o), free for kids under 2.

Extras:

Meals are not included.

Bookings:

Online, at the ticket office in Kissamos, at the port (depending on availability).

Credit Cards:

Accepted.
Car park at Kavonisi port: Free.

Municipal fee:

The Municipality of Kissamos collects 1 euro from every visitor over 13.
The fee is payable to the boat operator.

REMEMBER:

You must be at the port 1 hour before departure (at least).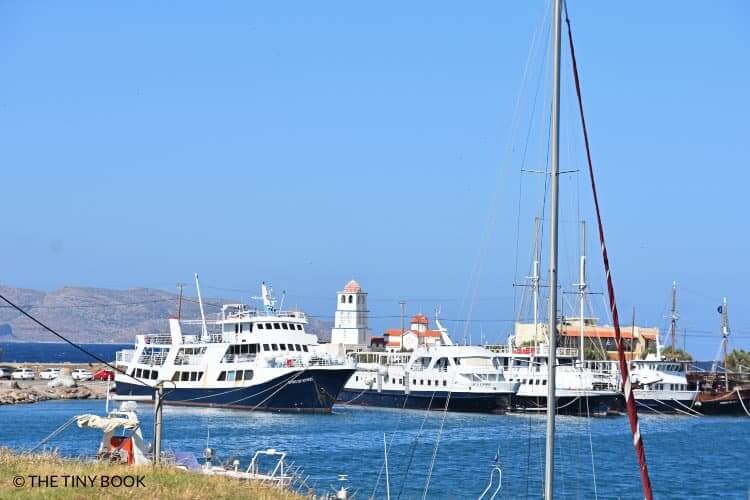 I recommend you confirm this information, check for timetables, and the latest prices here before reaching the port of Kissamos. In the high season, it's a good idea to book one or two days in advance.
You can use this link to book at no extra cost to you.
As I mentioned before, there are many other alternatives to visit Balos Beach and Lagoon. Let's now see which are some of the lesser-known ways to get there.
Safari to Balos Beach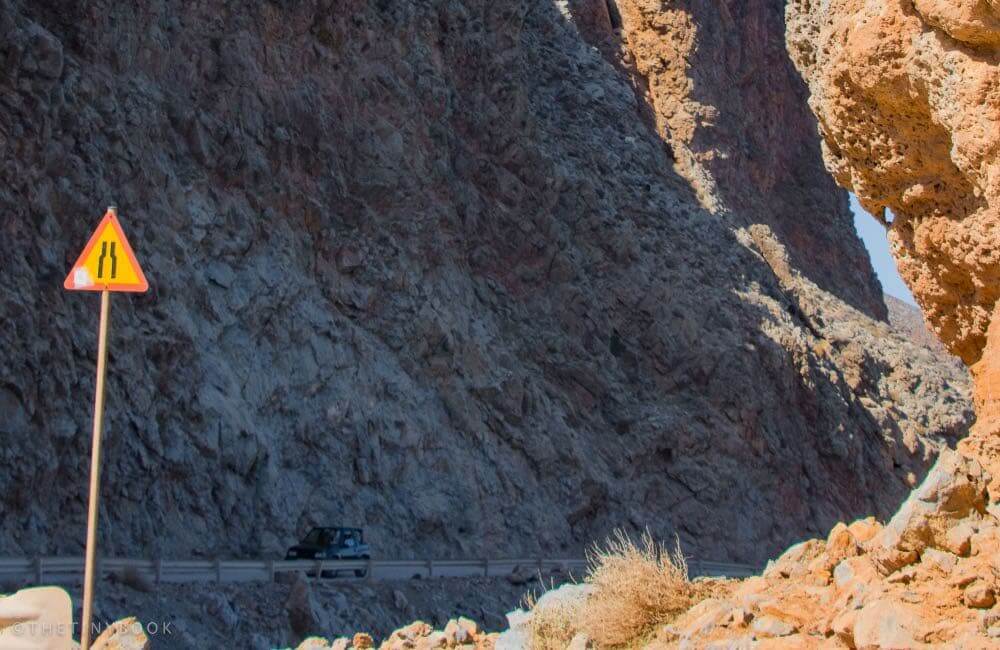 Safaris have become a popular way to discover many off-the-beaten-track areas of Crete.
I wouldn't necessarily define Balos as a place with such characteristics, it's not isolated nor unfrequented, it's only more complex to access than other areas.
In any case, these adventurous trips are interesting, super fun, and despite being a bit more expensive than the traditional boat trip, it will certainly be more private than traveling with other thousand souls (6 or 8 is the usual number of seats these excursions include).
Besides, being a private or semi-private trip it might be possible to discuss stops and other preferences with the drivers as you go. Safaris are not just off-road vehicles.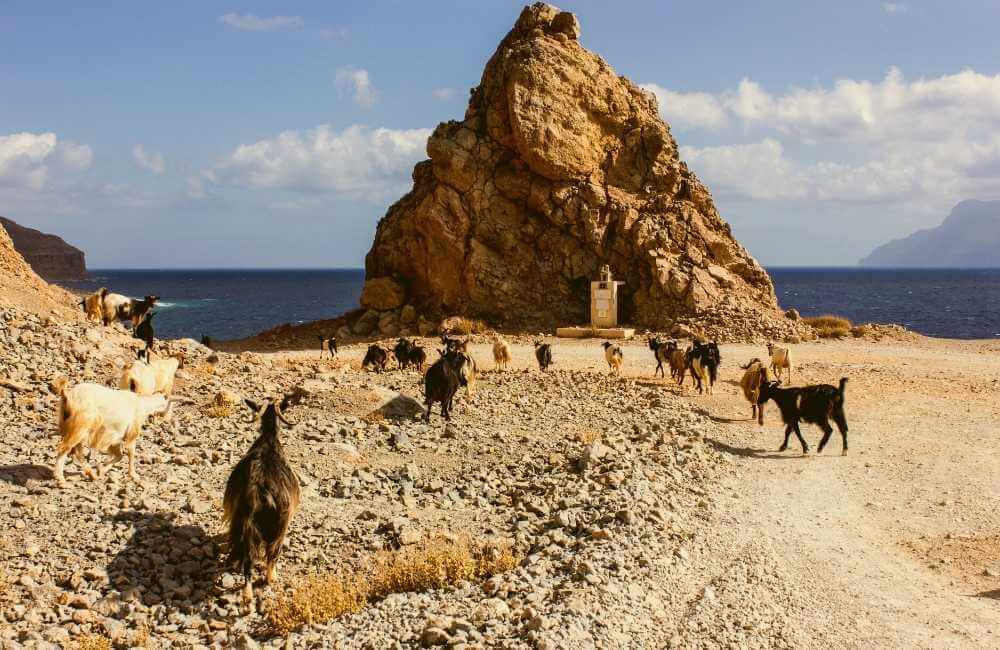 There are also quad safaris (maybe too dusty for my taste) or rib-boat safaris, certainly faster than a cruise boat.
These tours may sometimes include an extra stop for lunch. Always check before booking if that's included in the price or if you will be in charge of the bill once the meal is over.
You can check the following tour operator for prices, availability, and their low-cost Balos tour.
Or you can get in touch with me and I can help you book a safari to Balos with one of the best local safari companies on the island!
Private Boat to Balos Beach
You just need to walk along the Old Port of Chania to see how many different boats offer boat trips to Balos.
These trips can be private or semi-private and they vary from sailing boats to middle range transportation, to more exclusive luxury yachts and cruises.
It's a good idea to visit the port after 21.00 when all the boats are already back from Balos and you can negotiate a price directly with the crew.
Going to Balos can also be done by boarding a romantic ship, sailing along the northern coast of the Sea of Crete.
This Balos and Gramvousa Private Sailing Trip can look a bit on the expensive side, however, you can also enjoy a meal onboard and have a voice choosing how much time you want to stay at each stop.
Besides, it accommodates about 9 passengers, so splitting the fee among the members of your group will make it more affordable. And trust me, it's totally worth it!
Private Transfer to Balos
If you prefer not to drive to Balos, private transfers are a good compromise although prices tend to be on the higher side. Transfers also take care of your pick up and drop off and hours are more flexible.
If you're traveling in a group of about 6-10 people, it can be a comfortable solution to share costs. Bear in mind that this service usually does not have a fixed price, the farther from Balos the transfer begins, the higher the price will be.
Best Balos Tours
The most exclusive:

Balos and Gramvousa Private Sailing Trip
With this tour, you can visit the famous Balos Lagoon and Gramvousa Island, avoid the crowds on the ferry and enjoy a private cruise with your friends, spend a day sailing, swimming, snorkeling, and hiking to the top of the Venetian fortress. And finally, Enjoy a Cretan meal on board with wine, beer, and soft drinks.
The fastest sailing option:

Balos and Gramvousa Private Cruise
Departing from Kissamos Port, you will first visit Balos Lagoon (arriving early allows to avoid encountering hundreds of tourists from other cruises and then to the historic Gramvousa Island. The skipper will take you on an adventurous or relaxed ride (according to your preferences) and provide drinks and snacks on the way.
The popular daily cruise: Boat Cruise to Balos Lagoon & Gramvousa
Full-day boat cruise from the Kissamos Port to visit Venetian Castle on Gramvousa Island and then swim in the clear waters of Balos Lagoon.
Road safari:

Balos Lagoon & Falasarna Private 4WD Road Trip
Private road trip with a local guide. Get picked up from your accommodation in the Chania area, visit the peninsula of Gramvousa. Drive on the coastal dirt road and then enjoy Falasarna beach.
Balos path adventure:

Balos-Gramvousa Path Adventure Hike
If you enjoy walking, this is the best way to enjoy the nature in Crete. Go hiking along an old path that conects Balos Lagoon to the Gramvousa Peninsula, hke and swim and enjoy the company of an expert local guide.
>> Check more tours, transfers from other regions, and unique experiences in Balos.
Hiking to Balos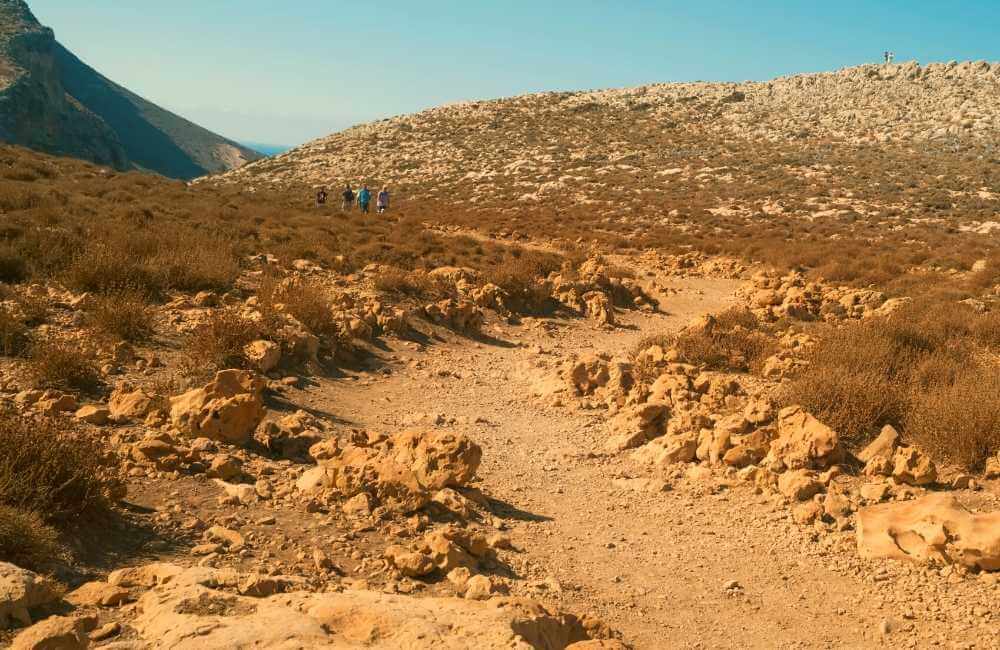 Hiking from Kaliviani
Those keen on hiking and outdoor adventures can get to Balos walking (and even cycling) from the village of Kaliviani.
However, the car traffic is heavy in summer and you might end up swallowing an undesired amount of dust from the road.
If you go for this experience, remember to carry enough water as it's an 8 km hike. In summer, wear a hat and lots of sunscreen protection. During the walk, you'll encounter goats and will be able to enjoy the magnificent landscape.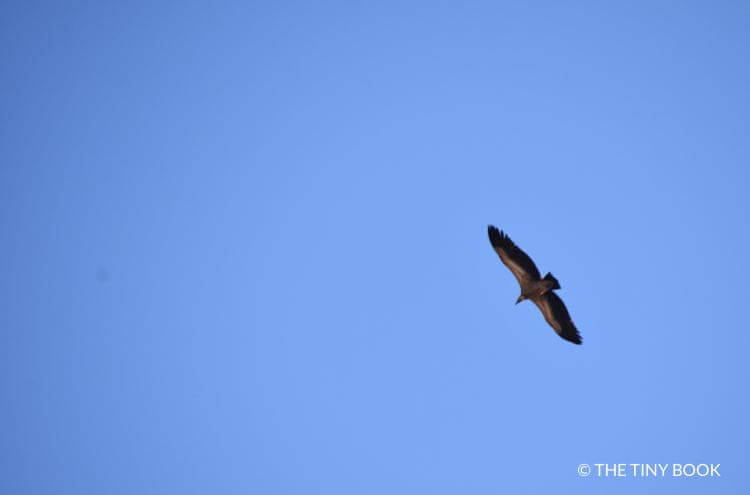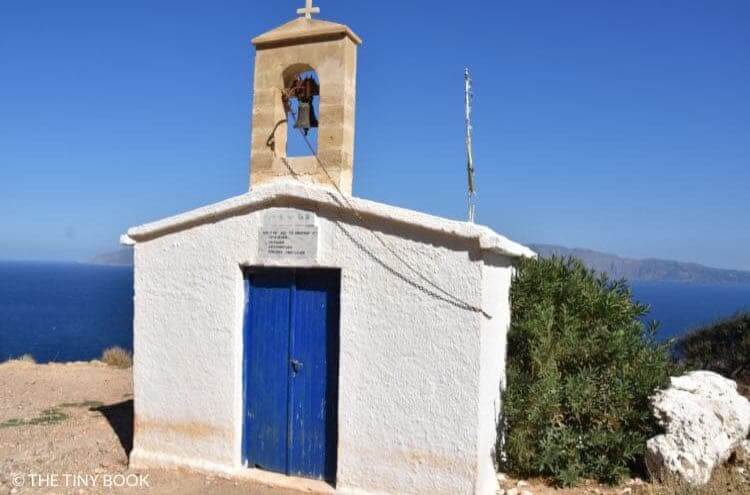 Keep your eyes on the ground for eventual rocks and terrain irregularities but don't forget to look up from time to time too. You will certainly spot some of the local vultures up in the sky.
One place worth a stop is the chapel of Agia Irini, a rather isolated little church on the edge of the cliff that overlooks the bay of Kissamos.
Hiking from Falasarna –
Avoid it!
This alternative road is only for those who enjoy extreme adventures, the hike from Falasarna to Balos goes along the rugged western coast of the Gramvousa peninsula, with very cliffs plummetting right into the sea.
It's a very dangerous trail and the whole hike can last up to 8 hours. You should not venture on this path without the required resources, excellent hiking shoes, hiking poles, and plenty of water.
My instinct advises you to avoid the experience altogether unless you're a very experienced hiker.
On the other hand, both locals and experts recommend only facing this adventure in groups and never as a solo traveler.
Hiking to Cape Vouxa
Cape Vouxa is the extreme tip of the Gramvousa Peninsula and it's possible to reach the area after a 1-2 hour walk along the eastern coast of the cape.
It's not a dangerous trail, but it's rather long and on irregular terrain. It can be tiring in the heat of the Cretan summer.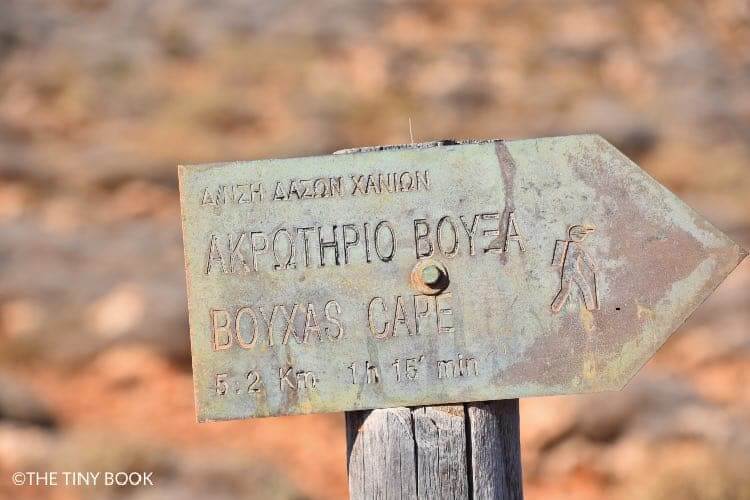 The path also starts in the parking area of Balos. In fact, in the same spot where the hike down to the beach begins, there's a second signpost with information about the path to Cape Vouxa.
The trail is never too crowded and it's well marked.
Upon arrival, you'll be rewarded with the stunning view of the channel that stands between the peninsula and the island of Agria Gramvousa.
The Landscape of Balos Beach Lagoon
The impressive shallow turquoise lagoon and the pristine sand beach have made Balos one of the must-visit places on Crete.
During sunset, and once every ship is gone, the area feels abandoned. It's the most beautiful moment on the beach.
The Bay of Balos is one of the best-known pictures of Crete that you can find online, it has been published, posted, and shared so many times that it has become one of the most popular and overcrowded touristic spots on the island.
The lagoon is usually shallow, very clear, and warm. However, there are some black spots on the sand and in the water near the shore.
When asking, locals have told me that the black stains are coal tar (they're very slippery indeed). Some people have described them as organic material that remains in the lagoon (and it does get smelly at times).
Others have told me that it's volcanic soil, I'm not so sure about this one, though!
A combination of algae and the endemic sea species known as Neptune grass also gather on the sea bottom when it's windy
You might also enjoy reading: Trip to Crete in October: Top Things to Do in Crete in Fall.
Cape Tigani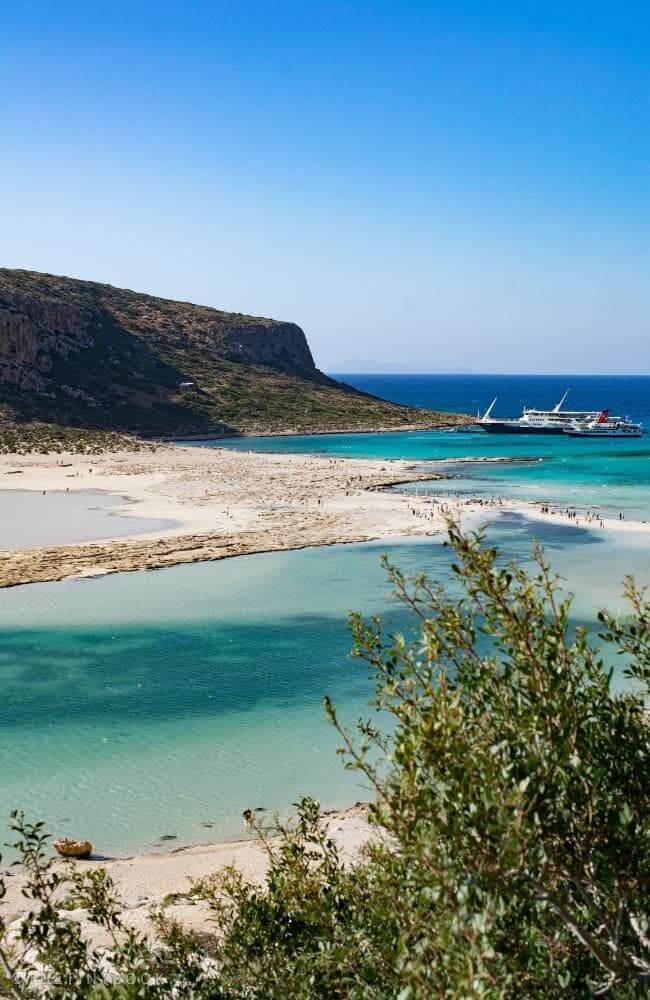 Once on the beach, you can wade to the Tigani Peninsula, and visit the small chapel of Agios Giorgos as well as a big cave close by. This cave has a tragic story dating back to the Ottoman invasion.
During this period, many women and children sought refuge from the invaders in the cave but they were found and killed by the Turks. In Tigani you can also hike to the top of the formation, it's a fairly easy walk.
If you're into photography, this is a great place for panoramic and unusual shots of Balos Lagoon.
The Nature of Balos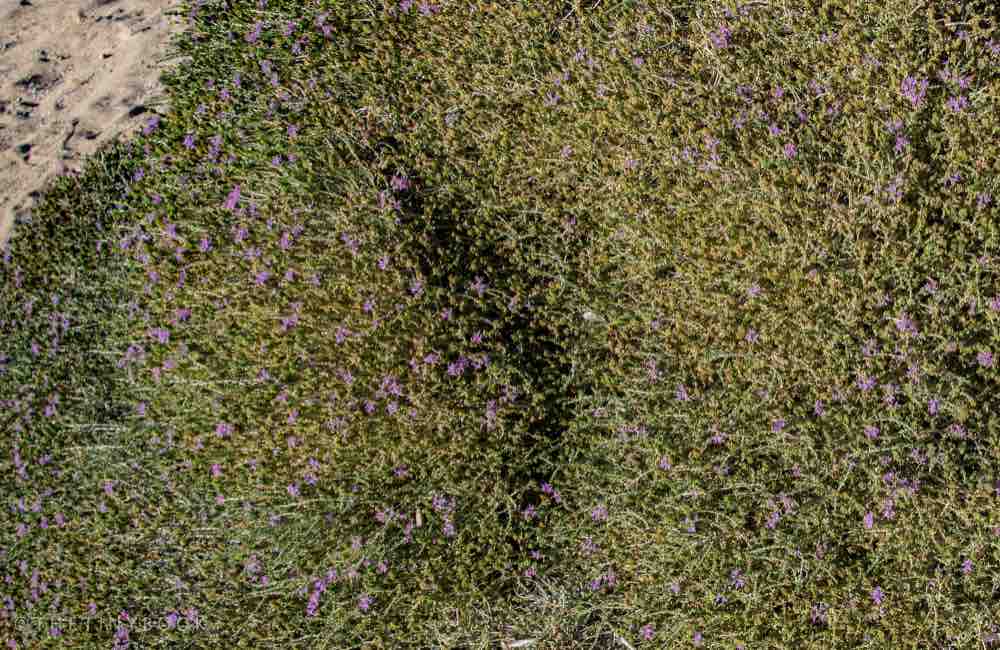 The protected biotope Balos-Gramvousa includes more than 400 different plants and shrubs, some of which are endemic to the island.
The Anthemis glaberrima is one of the species that only grows in the area.
On the shallow waters, there's Neptune grass (Posidonia oceanica) which shelters different varieties of marine life. Snorkeling is a good idea to discover the habitat.
There are plenty of birds, such as the bearded vulture (Gypaetus barbatus).
Balos is another of Crete's refuges for the Caretta Caretta turtle as well as for the Mediterranean seal Monachus Monachus.
You may also enjoy reading: Discover + 45 Most Gorgeous Beaches in Crete (A guide by an insider!).
Facilities on Balos Beach
From mid-April until the end of October, there is a canteen selling water and snacks at the parking spot. There's also a small bar on the beach.
Food options are limited and sell fast, so packing your lunch is a good idea. You can rent umbrellas and sunbeds, hire boats, and use public toilets.
Sports and Activities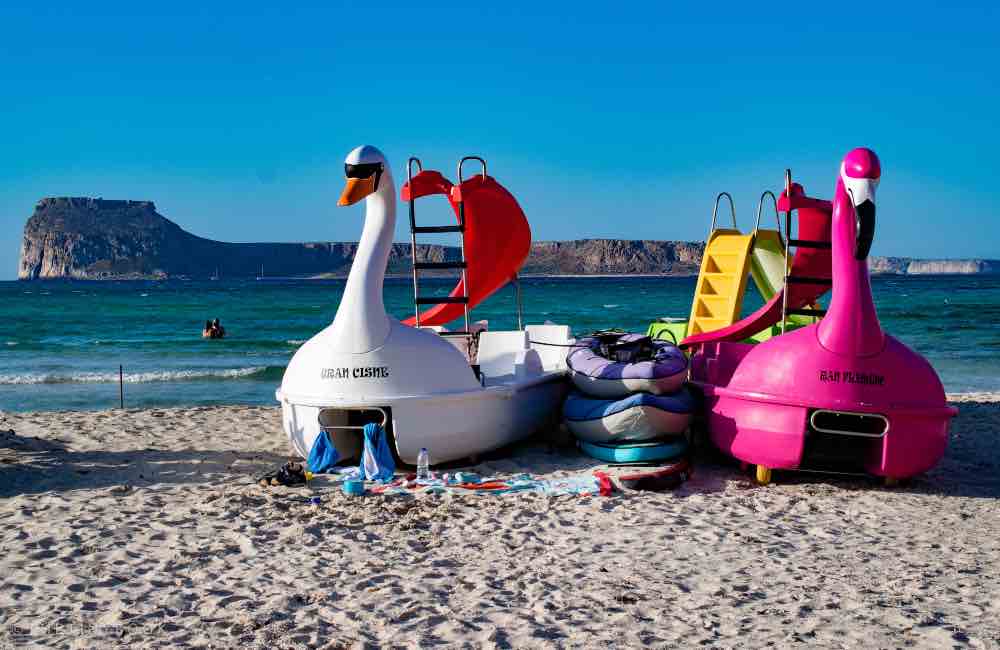 Unless you book a tour to Balos on a private luxury yacht including jet skis or other amenities, there are no water sports facilities available on the beach.
Just a few pedal boats with water slides.
Where to Eat on Balos Beach
There's just a small beach bar trying to serve all the visitors to the area.
Options are restricted and prices are what they are when there's just one bar available.
The best thing you can do is to bring all you need to spend the day. Include fruit and a lot of water and have your own picnic!
Another option is to buy a few sandwiches in one of the many bakery shops in Kissamos and bring fruit from home. On your way back, stop for an early dinner in Kaliviani village. My favorite place there is Aragathos.
Spend the Night Near Balos
Check this section if you want to spend the night in the nearby area…
Balos Beach Hotels
There are only a few places where to stay close to Balos, due to the isolated nature of the place, most hotels are far from the beach.
For that reason, most people choose to stay in Chania and visit Balos on a day trip. Other people prefer to stay in Kissamos or Falasarna. In fact, both of these towns are convenient and have plenty of accommodation opportunities.
Kaliviani Traditional Hotel – This is a traditional guest house located at the tip of Cape Gramvoussa, in the traditional village Kaliviani, almost where the road for Balos begins. It offers basic and comfortable accommodation with views of the bay of Kissamos Gulf.
The hotel is 9 km from Balos Beach and 4 km from Kissamos.
And if you're getting ready to hike, they serve a traditional homemade breakfast that will fill you with the needed energy for the long walk!
Click here for more information and to check the latest prices.
Balos Beach – This is a 3-star hotel with excellent ratings located 9 km from Balos Beach.
The hotel has modern, self-catering accommodation overlooking the bay of Kissamos or the mountains. The hotel has a swimming pool, a bar, and a fitness room.
The property is one hour from Chania.
Click here for more information and to check the latest prices.
Seaside Villa Balos – The villa is located in Kissamos, only meters from the local beaches along Kissamos Bay (such as Trachilos Beach and Viglia Beach).
This is a big villa that has been recently renewed, great for a family with kids and larger groups, it has 3 bedrooms, a seating and dining area, a patio with sea views, and a fully-equipped kitchen. Seaside Villa Balos is 1.9 km from the port of Kissamos.
Click here for more information and to check the latest prices.
You might also want to find accommodation in Chania: Best Places to Stay in Chania.
Best Hotels in Chania
Affordable: Aelia Apartments or Polixeny's Suites in the old town.
Mid-range: Elia Estia in the old town and Civitel Akali Hotel in the new town.
Luxury: Casa Delfino in the old town or Domes Noruz by the sea.
Check also Chania Accommodation Guide and Boutique Hotels in Chania.
Camping in Balos Beach
Greek laws forbid camping in areas other than officially designated camping sites. We do not encourage breaking the law in Greece or anywhere else!
However, and for the sake of precision, it's fair to report that camping outdoors in Crete is a reality.
There are several beaches on the island (we've discussed the case of Kedrodasos here) where people spend the night illegally.
Remember that if you choose to stay overnight and want to avoid a fine, the only way to do so is with just a sleeping bag.
If during a police control you're sleeping overnight on the beach but do not have a tent, you won't be fined.
It's vital to know, though, that if you camp in Balos, you should not leave traces behind you, collect your waste, even if organic, and do not damage any species.
Besides, remember that lighting a fire is also forbidden.
Best Time to Visit Balos Beach, Crete
Weather vs. Crowds: Best Time to Go to Balos
Balos is one of the must-visit places on Crete during the summer, it's one of the island's most popular beaches as well as one of the prettiest.
However, I believe Balos is also fascinating off-season.
Without the crowds, there's a unique atmosphere that's worth experiencing.
Cloudy or stormy skies create a great visual contrast with the turquoise waters and the white sand.
You will enjoy Balos a lot more in the fall if you love photography or just quietness.
When Balos Gets Windy
Balos boasts a privileged position as it is often protected by the winds, however, it can occasionally get windy, mostly in late spring and early fall.
The wind won't be blowing as much as it does in Falassarna or Elafonisi, but if it happens, there's not much you can do.
One mild solution is to seek a protected location to spend the day, the best-repaired spots are close to the shore on the Tigani peninsula.
When Balos Gets Smelly
Balos is mostly a lagoon, there's little (sometimes none at all) water exchange with the sea. Therefore it's sometimes smelly close to the shore.
This is because organic material gathers on the spot.
Being the lagoon so shallow and having a muddy kind of structure, the sea bottom allows the proliferation of microorganisms.
That explains the rather unpleasant smell on some days and in some areas.
Unfortunately, there's not much you can do. Try leaving the lagoon and getting closer to the open sea. This can reduce the perception of unpleasant smells.
Best Places to See Near Balos Beach, Crete
When visiting Balos, don't miss a stop at some of these landmarks…
Imeri Gramvousa Island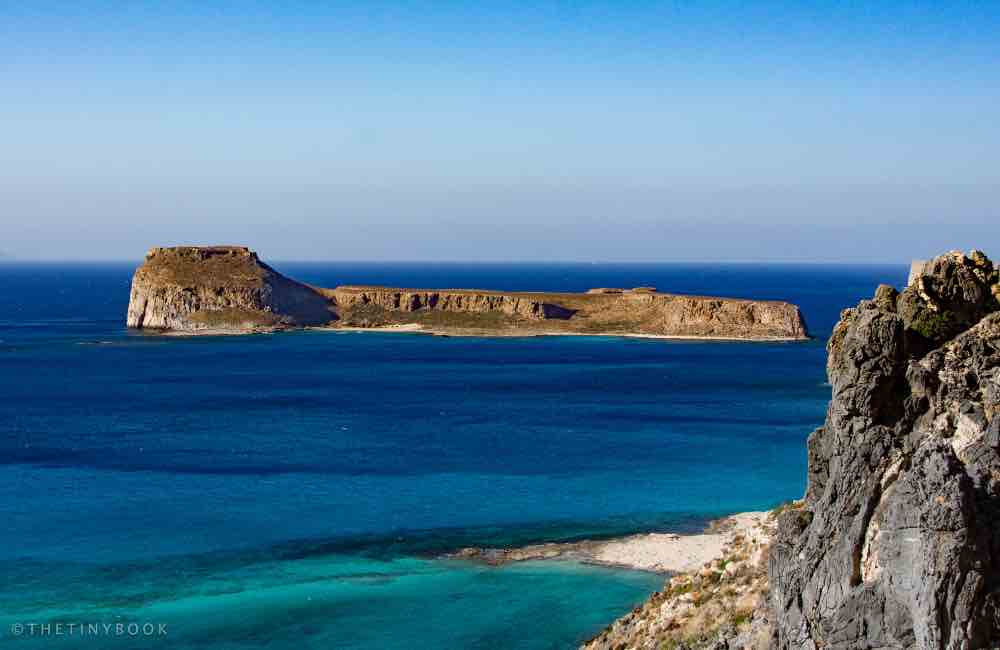 The island of Imeri Gramvousa has gained a place in Crete's history because, together with the islands of Spinalonga and Souda (also known as Aptera island, at the entrance of the port of Souda), it was the last Venetian outpost when Crete fell in the hands of the Ottoman empire.
The castle was one of the first areas to be liberated from the Turks (while the rest of Crete was freed from the Ottomans in 1898, Gramvousa was already free as early as 1825).
The castle of Gramvousa is a wonderful example of fortified architecture.
It's located on the highest point of the island and it dates back to the end of the 16th century.
Remember that to visit the castle you need to hike your way up, so do wear comfortable shoes.
Falasarna Beach
The beach of Falasarna is probably one of the top beaches of the island and it's quite close to Balos.
Those who put Balos on their Crete itinerary, usually stay in Falassarna since there's a good choice of accommodation.
Falassarna is a tiny settlement with a wide beach, directly facing the west, with excellent wind conditions for water sports.
Known in Crete as one of the best spots to enjoy the sunset, Falassarna is famous for its laid-back atmosphere and great tavernas serving traditional Cretan food.
Do read my guide to Falassarna with recommendations of things to do in the area.
Ancient Falasarna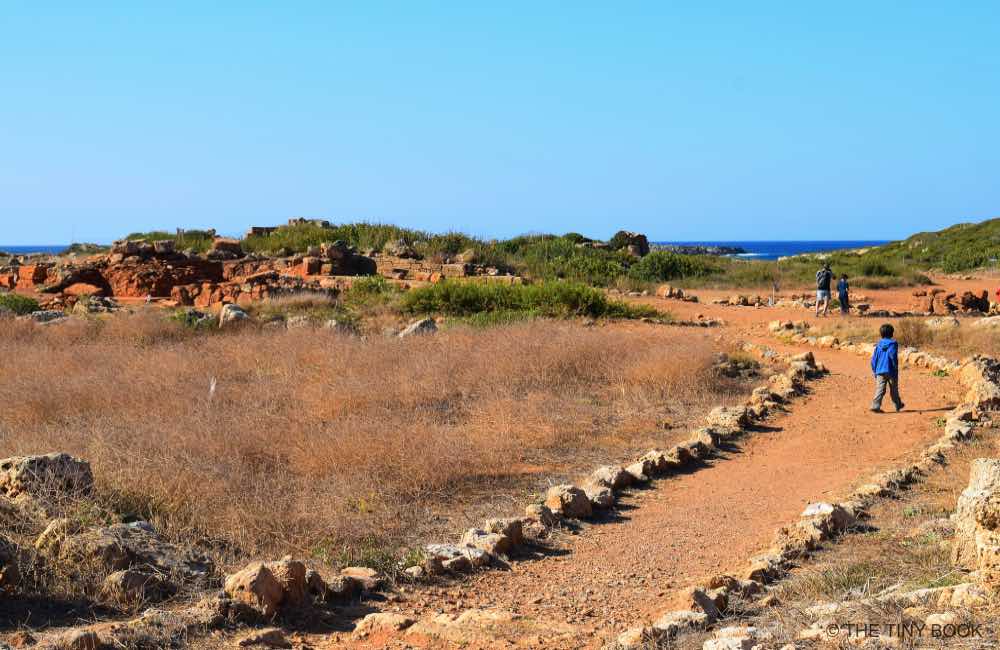 If you're staying in Falassarna, or simply exploring the west of Crete, don't miss a visit to the Archaeological Site of Ancient Falasarna.
Once a major trading center and important harbor, the city saw its biggest splendor and expansion during the 4th and 3rd centuries B.C.
To reach Ancient Falassarna you should follow the main road that leads you out of the modern Falassarna.
Just a few meters before the entrance to the site, it's possible to spot the Throne of Falassarna, a stone structure with the shape of a chair that archaeologists believe was used as a podium to give public speeches.
Archaeological Site of Falasarna:
Entrance: free
Summer hours: (April-October) – Tuesdays to Sundays: 8.30 am – 7 pm
Winter hours: (November-March) – Tuesdays to Sundays: 8 am – 3 pm
The site is closed on Mondays all year round.
You might also want to read: Archaeological Sites in Crete.
Sfinari Beach
Sfinari is a rather quiet seaside village about 30 km from Kissamos and 14 km south of Falasarna. It's a great place for a day trip or to stop when reaching the southern beach of Elafonisi.
The landscape is rather green, with mountains standing at the back of the beautiful beach. The shore is a mix of sand and pebbles while there are several trees for shade.
When it's not windy, it's good for swimming and snorkeling.
We've several times said that Falasarna is a very quiet place, however, it's also true that many arrive from Chania during the summer, and it's not odd for Falasarna to be crowded, this won't be the case in Sfinari.
For a great meal, I strongly recommend a stop at Captain Fidias, right in front of the beach. Here, choose one of their fresh fish dishes.
It's possible to find accommodation in Sfinari if you're looking to relax. Even more lonely than Falasarna. Camping is also possible in the village.
You can also visit the secluded nearby Platanakia, another beach south of Sfinari, to get there, you need to hike across cape Korakas.
Platanakia is one of the beaches included in my list of Best Nudist Beaches on Crete.
Bus schedules:
You can reach Sfinari following the coastal road from Falassarna, but there are also buses departing from Chania with Ktel, the local bus company.
Routes Chania-Kastelli, Kastelli-Kampos have the following departure times:
11 am, 12 pm, 1 pm, 2.30 pm, 3.30 pm, 4.30 pm, 5.30 pm, 6:30 pm, 8 pm, 9.45.
The trip Chania-Sfinari is about 50 minutes.
Kissamos
Known by the names of Kissamos or Kastelli this seaside city has a life of its own.
It's about 43 km from the biggest city of Chania and it's also one of Crete's main towns in the west.
There are several beaches to choose from as well as many hotels and rooms to rent. There are also bars, tavernas, and restaurants, as well as shops and every facility you would expect in a medium-sized village.
In Kissamos it's possible to visit the small fishing port and the main square where you can also check the Archaeological Museum.
The museum hosts objects from the ancient ruins of Falassarna and Polyrrenia. It's hosted in a Venetian-Turkish mansion, and it can be seen in about an hour.
The whole area of Kissamos is famous for its olive groves, grapes, and the production of Cretan raki. About 2.5 km west of Kissamos, the port of Kavonisi has daily departures for Balos and Gramvousa island.
Some boats link Chania with the Peloponnese, including Kalamata and the island of Kythera.
Polyrrenia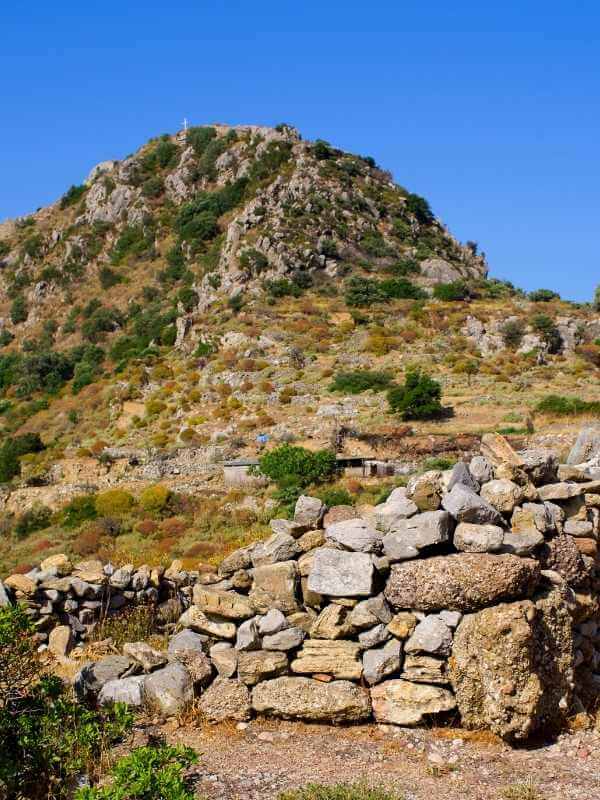 Known locally as Polirrinia and also as Polyrrhenia, this fortified ancient city was an important Hellenistic center in Crete, engaged in permanent fights with the ancient naval settlement of Falassarna.
It was also a rival of Kydonia (today Chania) and Knossos. Many coins minted by Polyrrenia and Falasarna are exhibited in Kissamos Archaeological Museum.
Most of Polyrrinea's surrounding fortification walls are still standing as well as the Byzantine fortification on top of the acropolis, where it's also possible to see the rest of an early Christian basilica.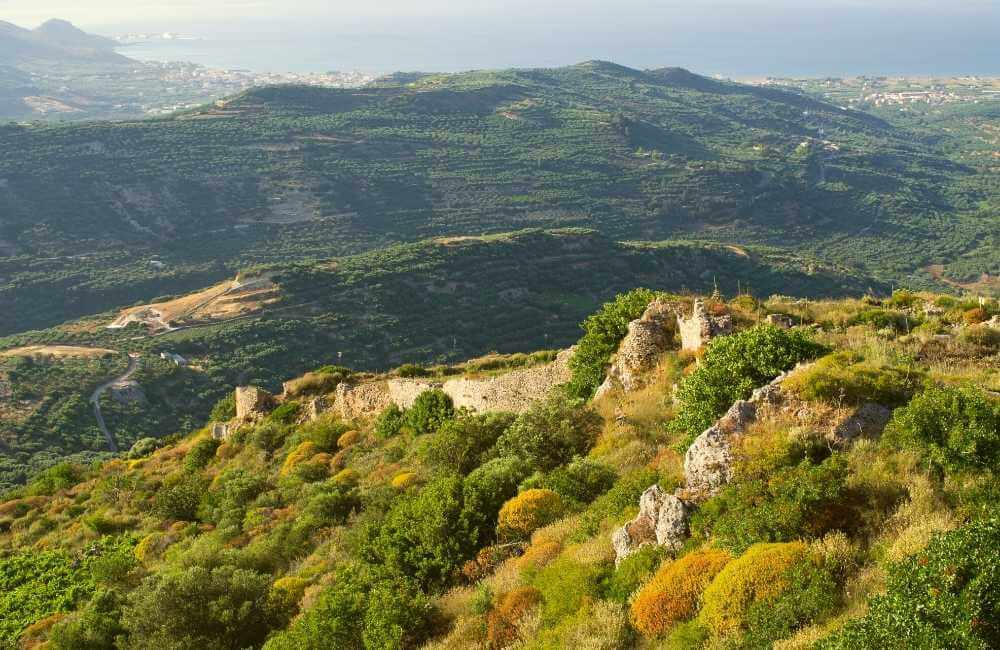 In the area, you can visit different churches from several historic periods, as well as an ancient temple dating from the 4th century BC, probably dedicated to the Greek goddess Artemis.
The most impressive remains are the Roman towers, the aqueduct tunnels, and cisterns for the collection of water which then was distributed to public fountains.
The open-air, archaeological site of Polyrrenia is about 8 km inland from Kissamos and it can be accessed for free. You can reach Polyrrenia also with the local bus from Kissamos.
Explore Beyond Crete: Kythera and Antikythera from Kissamos Port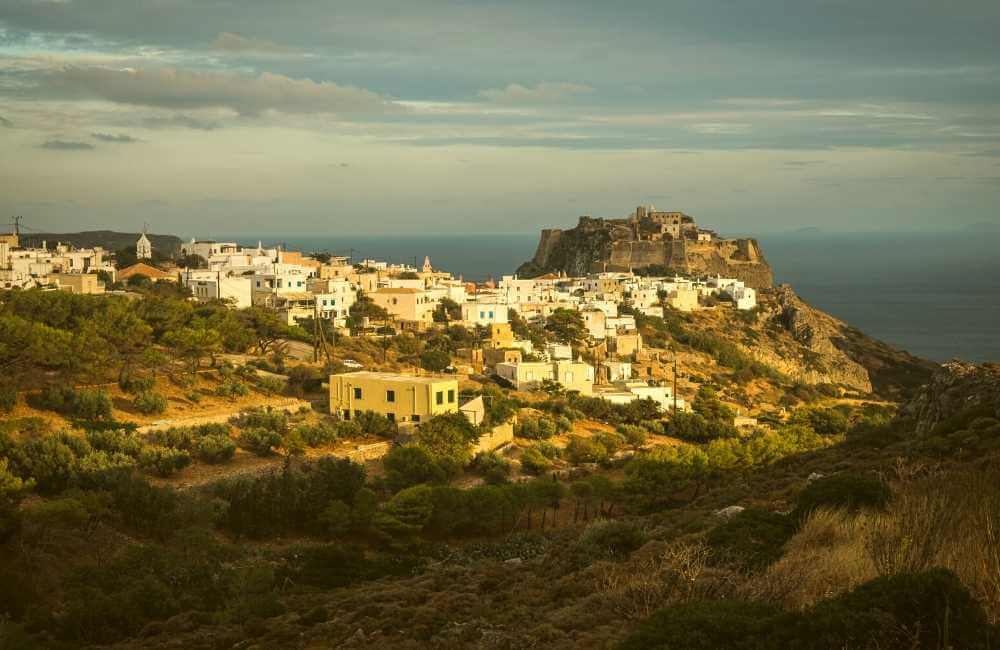 Even with so much to do and see in Crete, those who have some extra time in Greece can plan an addition to their itinerary by visiting these two islands.
Also known by the names of Kythira and Antikythira, they belong to the region of the Peloponnese, and the smallest of them, Antikythera, is located halfway between Crete and Kythera.
Antikythera can be seen from the coast of Balos on a clear day.
The island has less than 20 inhabitants during winter and reaches a population of up to 500 in summer.
For information about the ferry from Kissamos to Kythera, check this official schedule.

And you? Have you ever been to Balos?
Let me know in the comments below!
You might also enjoy reading these posts about Crete:
– Most Stunning Beaches in East Crete: Complete Insider's Guide – A guide to visiting the best beaches in the Lashiti region.
– Day Trip to Chrissi Island, Crete: Super Guide to Visit – A guide to the uninhabited Chrissi Island.
– Amazing things to do in Heraklion – All the things you can do in the capital of Crete.
– Top things to do in Matala, Crete – A visiting guide to Matala Beach.
– The Prettiest and Most Convenient Airbnbs in Agios Nikolaos – A list of the best vacation homes in Agios Nikolaos.
Let's Start by Getting Ready for Crete!
RESOURCES TO BOOK YOUR TRIP:
Book your flight: I use Skyscanner to compare prices before booking a plane ticket.
Book your ferry: When ferries are more convenient than air travel, I use Ferryhopper.
Book your accommodation: I've tried many different platforms for accommodation, but none of them beats the advantages of Booking.com.
Book your car: The best way to find an affordable car to rent is to use a powerful search engine that compares all the rental companies in the market. I use Discover Cars.
Book your tours: Live unforgettable adventures and cultural experiences with Get Your Guide. For instance, you can Visit Elafonisi, discover Balos Beach, hike Samaria, or explore Knossos.
Don't forget travel insurance: Things can go wrong at times, but travel insurance will protect you against illness, injury, theft, and cancellations. I recommend Safety Wing for peace of mind.
Don't Leave Before you Pin!
Pin This Guide to Balos Beach For Your Next Travels!
About the author of this blog: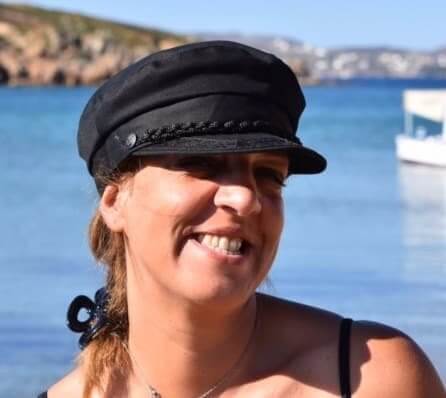 Gabi has been living in Crete for the last five years. On the island, she juggles being a solo mom, hosting culinary tours in summer, translating, and freelance writing.
She's written for Greek Reporter, published several travel guides about Greece, and had more glasses of frappe than any regular person would be able to handle.
---
COMING TO CRETE SOON?
Get in touch and let me know!