The Tiny Book is your one-stop travel blog to plan the perfect holiday in Crete and the rest of Greece.
The Tiny Book focuses on travel on the Greek island of Crete, so that's the biggest section of the blog.
There, you will find the best and most thorough articles & guides to help you plan a visit to Crete.
Getting ready for Crete?
… Are you planning your next escape to Crete? Then you're in the right place to be! In this blog you will find all the info you need to plan the perfect holiday to the island.
Overwhelmed about the planning and don't know where to begin? Start by heading to this 50 Things to Do in Crete article. It is a super helpful resource to plan your trip, knowing exactly what to do region by region!
Want to discover Chania?
My digital guide to West Crete is on sale this summer!
Get your copy for only $5.99!
READ IT NOW!
Head to this section to discover the best things to do in Greece, travel guides divided by destinations, activities, and great places to see.
These are the most popular articles about Greece.
This is the most important area in the blog. Since I moved to the island, about 5 years ago, most of my articles focus on Crete and
all the things you can do, the best places to visit, and the best areas to stay.
You can find all my articles about Crete or check the most popular posts about Crete.
One of the islands I've explored the most is Santorini, a magnificent and super romantic destination, and a must-see place
in Greece. In this section, you will find all my Santorini articles.
Mykonos is one of the most popular Greek islands, visited by hundreds of tourists year after year. Here are my most
popular (and most shared!) articles about Mykonos!
More destinations in greece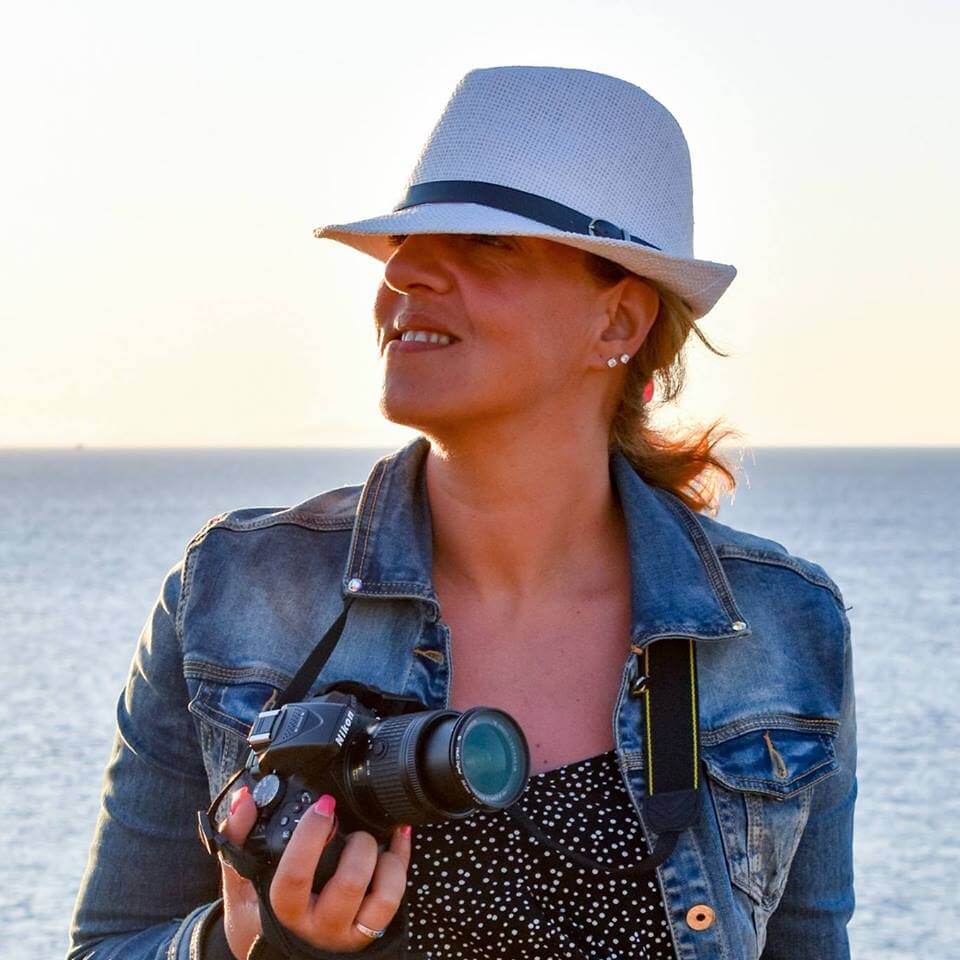 My name is Gabi Ancarola. I'm a journalist, translator, and travel writer living in Crete. I've worked with Greek Reporter, Huffington Post, Greek TV, and other media bringing readers closer to their dream holiday in Greece.
What sets me apart…
As a permanent resident, I bring an insider's approach through the eyes of a foreigner. Writing accurate, useful, and super thorough travel guides is my real passion.
If you also enjoy adventures, the adrenaline of driving unknown, dusty roads, or if you adore heavenly beaches that look too good to be true, then you're at the right place. Here, you'll find the best travel guides about Crete, and other places…
Are you ready? Let's go!
Let Me Show You The Best Of Crete
Do you want to receive a piece of Crete directly to your inbox? I can send you the information that I'm certain will be super useful to pack your bags and embark on a great adventure on this paradisiac island. No spam, and that's a promise!
More Resources to Discover Greece
LOOKING FOR A PLACE TO STAY?
Dozens of travelers, just like you, have found here the perfect hotels and rental homes to stay in Greece. In these sections,
you can find accommodation guides, hotel reviews, and the best homes to rent for your vacation.
Feel at home in Greece!
Are you coming to Crete any time soon?
Get in touch and let me know!