Crete is the largest and the most populous of the Greek islands. With its mild climate, beautiful beaches, and rich history, millions of tourists flock to the island yearly to relax and take in a bit of history. Due to its location, it offers plenty of watery fun, including boating, swimming, snorkeling, and scuba diving. Read on to learn everything about the top sites to go scuba diving in Crete!
---
This site contains affiliate links to products and services. I may receive a commission for purchases made through these links.
---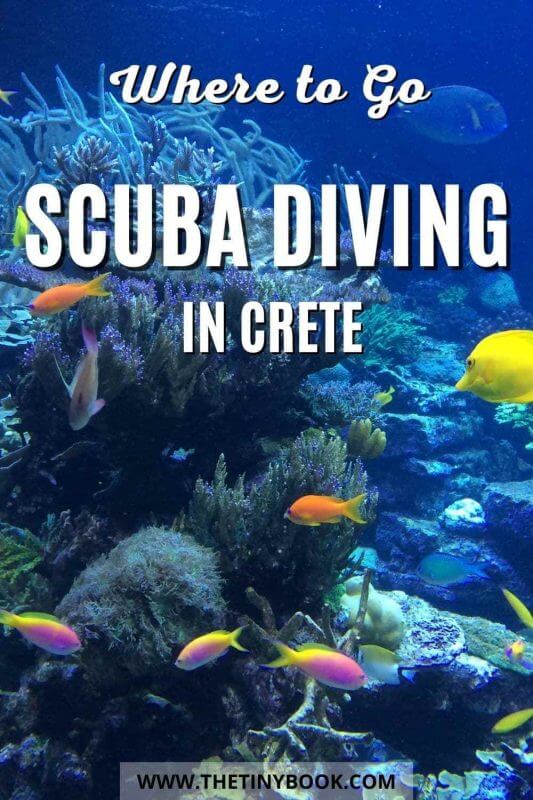 Collaboration article
Top Diving Centers in Crete
Scuba diving, unlike most other water sports, requires training, certification, and a license.
And it might turn out to be dangerous, even fatal, so it's always important to book a diving experience that includes certification and instructor-led dives with a reputable dive center.
Crete has many diving centers to choose from, so no matter where you are staying, you will find a suitable center that will fit your needs and your budget.
Here are just a few to check out around the island:
Divers Club Crete-offers two locations in the north of Crete, one in Agia Pelagia, and since 2016 also in Hersonissos.
AquaDive in Agia Pelagia offers experiences both on the northern and the southern coasts and even night dives!
Omega Divers-located in Chania, in the NW of Crete, has a great diving experience for beginners.
Royal Blue Diving Centre-Rethymnon
Sea-Dream Divers-Located in Plakias
Kalypso Dive Centre-Located in the Kalypso Cretan Village Resort and Spa, in the south of Crete
These are just a few of many, many centers located throughout the island. A lot of them offer discovery diving courses for the absolute beginner and they even offer courses for children so the whole family can get involved.
The dive centers usually offer multilingual instructors, so you will be paired with an instructor who understands you and you can understand them as well!
But what good are the diving centers if there aren't good spots to go diving?
Luckily, Crete is in no short supply of amazing underwater diving spots either.
Check ferry tickets to Greece here!
The Best Scuba Diving Sites around Crete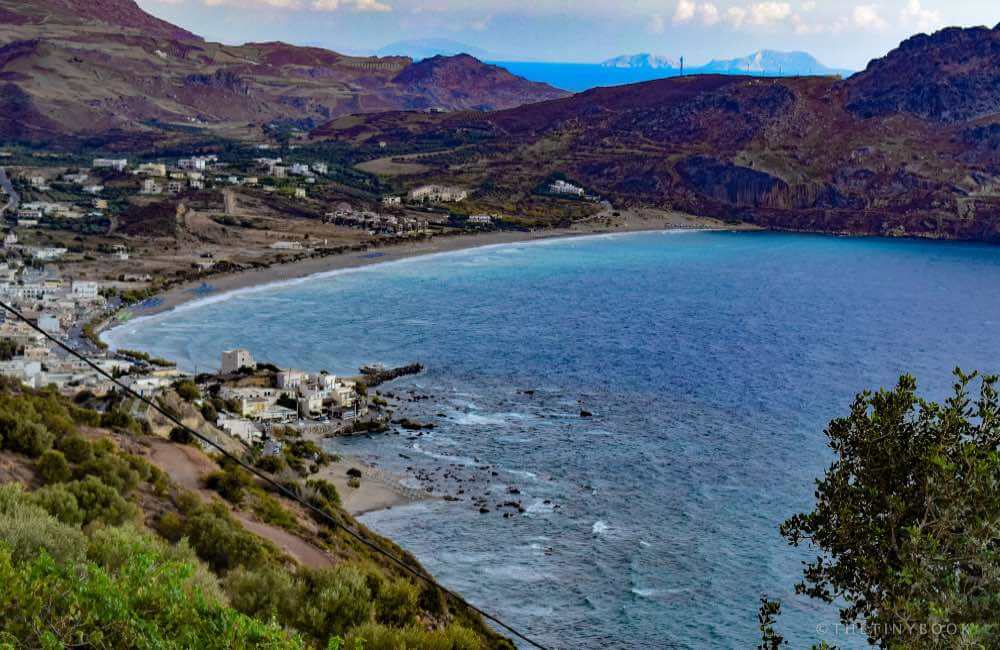 The majority of the diving sites are located in the north of Crete, with some magnificent ones also located to the South.
Chania is considered by most to be the spot to visit for diving.
With stone arches, fantastic volcanic rocky reefs, and an abundance of marine life in the water surrounding Chania town, it's a hard spot to pass up for diving.
See unique black corals and marine life that cannot be found anywhere else. However, there is no shortage of diving sites around.
Whether you wish to explore underwater caves, or shipwrecks, or beautiful reefs, there are dives suitable for all abilities.
These are some of the ones you can check on the island.
El Greco Cave
This is an amazing 30 m long underwater cave with astonishing stalagmites, stalactites, and plenty of light. The depth ranges from 20 m to 40 m.
The cave and area around it have become a host to lobsters, morays, groupers, and tuna fish.
You can go on a guided dive with the Diver's Club Crete in Agia Pelagia, however, take note that this is a more advanced level dive, due to the depth.
The certification requirements for this dive are either a BSAC Sports Diver or a PADI Advanced Open Water.
Blue Cave
Another underwater cave, located in Agia Pelagia, Blue Cave is one of Crete's most interesting cave dives. This is a 20 m wide and 60 m long cave.
Unlike, El Greco cave, this cave dive can be beginner-friendly as well as fun for the more advanced divers, depending on how deep you go.
The maximum depth here ranges from 22 to 30 m.
Divers will see a huge rocky wall and a variety of fish and corals, including white bream. The cave wall has holes, and when you shine torchlight into them, they reveal shrimps and other marine life.
In April through June, this area becomes a home of sorts to many lobsters.
For this dive, you will need either a BSAC Ocean Diver or PADI Open Water certification.
Big Anchor
This site is located near Agia Pelagia and it's a beautiful reef. Divers will see a huge ancient anchor growing out of the seabed at a depth of 27 m.
It's dated at over 400 years old, and with a span of 3 meters high and 2 meters wide, it's impressive to look at.
The reef is home to large groupers, huge sponges, and other marine life. This dive requires the following certification: either a BSAC Ocean Diver or PADI Open Water.
Islet of Dia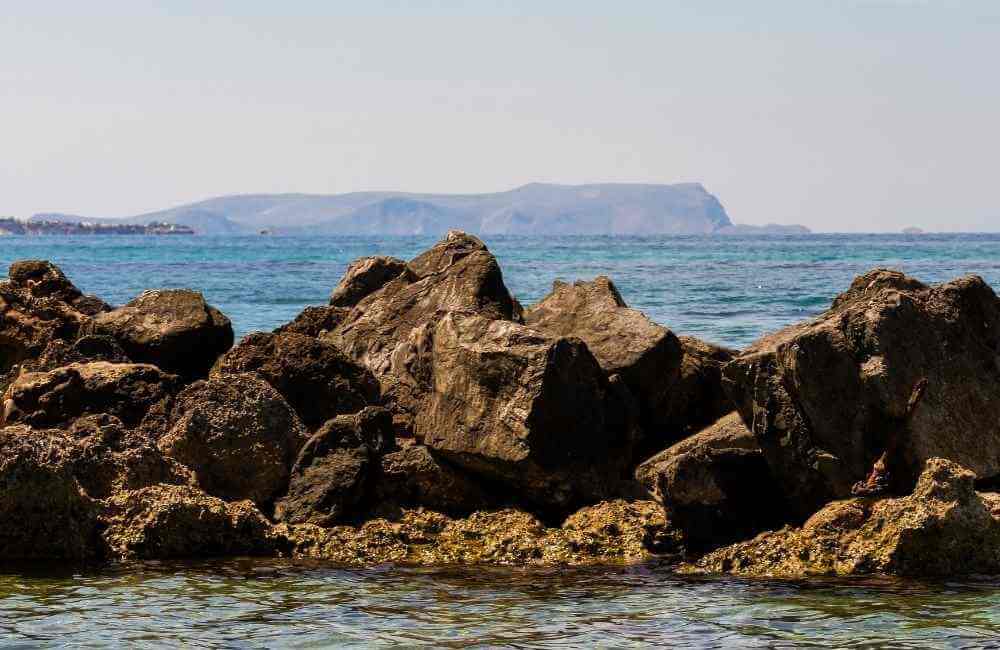 The waters surrounding the islet of Dia contain plenty of sights to behold. The water is crystal clear, offering great visibility.
One of the sites to explore is a wreck of a 20 m long boat that lies at a maximum depth of 18 m.
The other attractions include abundant marine life, which includes large groupers, colorful sponges, beautiful shells, and reefs.
To dive, you will need a BSAC Ocean Diver or a PADI Open Water certification.
Kalypso Walls
This shore dive is located in Kalypso Bay. It is great for beginners as well as for more experienced divers who can descend to a depth of 40 m.
Amazing rock formations, walls, caverns can be seen and explored. Colorful sea life such as sponges, groupers, morays, octopus, and starfish can be observed here.
Kalypso Dive Centre is probably your best bet for certification and diving experiences for this diving site.
You will need a certification, either a BSAC Ocean Diver or a PADI Open Water.
Messerschmitt Me-109
The wreck of German aircraft of WW2 lies upside down, 800 meters from shore at a depth of 24 m, broken into several parts. This dive site is one of the most famous diving sites in Crete.
Sometimes, when the sea is calm, the visibility is good enough that the wreck can be seen from the surface.
Over the years, marine plant life has started to cover the wrecked plane, making it a good host for groupers and moray eels.
Please note that this dive is weather-dependent and is recommended for experienced divers only.
You will need a BSAC Sports Diver or PADI Advanced Open Water certification as well.
Mononaftis
This is a great diving spot where divers will see up close the abundant marine life. Groupers, octopuses, morays, scorpionfish, and breams can be observed in the waters at this location.
Sometimes barracudas, dolphins, and stingrays appear as well.
Besides colorful marine life, other attractions here include reefs and rock formations. The maximum depth is 35 m but even inexperienced can enjoy diving in this beautiful area. The certification requirements are either BSAC Ocean Diver or PADI Open Water.
Shrimps Cave
This cave dive is an excellent dive spot for experienced divers only. Located close to Hersonissos, it plunges to depths of 40 meters.
Thousands of shrimps reside in this beautiful cave, hence the name. With luck, sometimes you can even spot large tuna.
Certification requirements for this dive are either a BSAC Sports Diver, PADI Advanced Open Water.
Skinaria Bay
This dive site is home to excellent rock formations, including several walls, tunnels, and a cave.
The depth of Skinaria Cave ranges from 10 to 22 m, so beginner divers are welcome to join in the fun as well as experienced divers.
The cave hosts groupers, morays, starfish, shrimps, and many colorful sponges. Advanced divers can also enjoy a large reef where they can see bigger fish.
You will need either a BSAC Ocean Diver or PADI Open Water certification to participate in this dive.
St. George Caves
The wall of St. George creates two underwater caves located at shallow depths (8–13 m). Both caves host an abundance of marine fauna and flora, such as octopus and large sea anemones.
This dive site is suitable even for not very experienced divers.
A BSAC Ocean Diver or a PADI Open Water certification is required to dive at this site.
Elephant's Cave
This partially filled underwater cave lies in the Drapano area in Akrotiri.
The cave boasts an impressive series of red and white stalagmites and stalactites.
This dive is for the more experienced diver. The cave, shaped throughout several millennia, is also home to a fascinating and unique treasure: the fossilized remains of an extinct elephant along with other remains.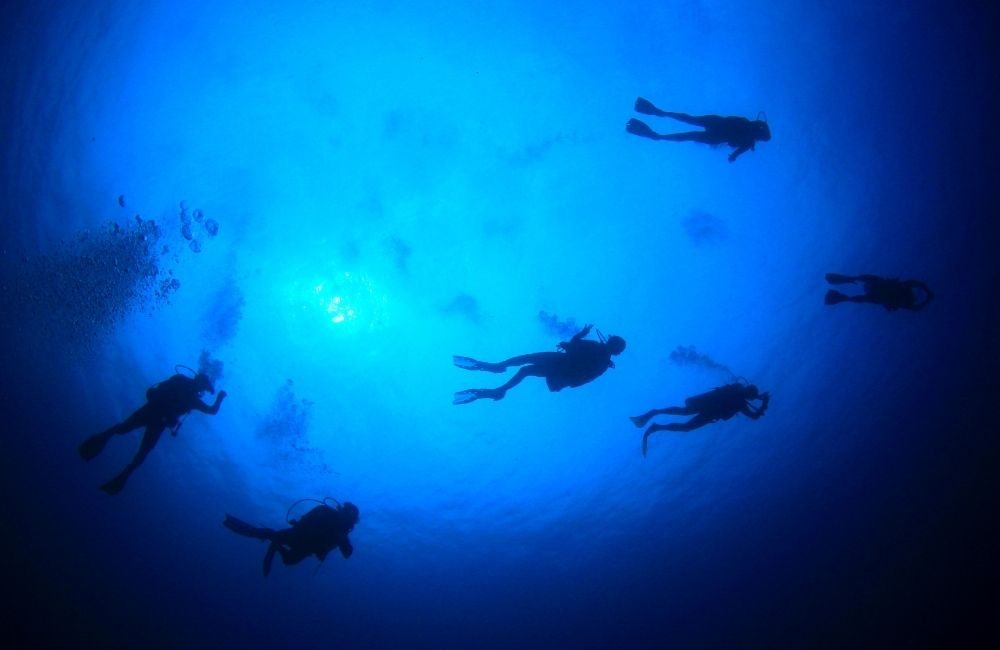 Crete, with its amazing history and warm, mild climate is a fantastic place to visit on holiday.
If you are not one for sitting and relaxing, learning and experiencing scuba diving is a fun holiday experience, and Crete offers a plethora of interesting underwater sites to discover and explore that the whole family can enjoy.
Compare Some of Crete Scuba Diving Activities
If you're thinking about a scuba diving trip to Crete, it's a good idea to find a nice place to stay in an area where you're planning to do most of the submarine experience.
STAY IN AGIA PELAGIA: If you want to give scuba a try in Heraklion, check Sunday Life Club with stunning views of Agia Pelagia Bay at a very affordable price, I've stayed there twice and I'd go back without second thoughts!
---
Want to discover Crete under the surface? I can help!
Get in touch or leave me a message in the comments below!
---
Travel Plans for Crete?
More Resources to Organize Your Trip!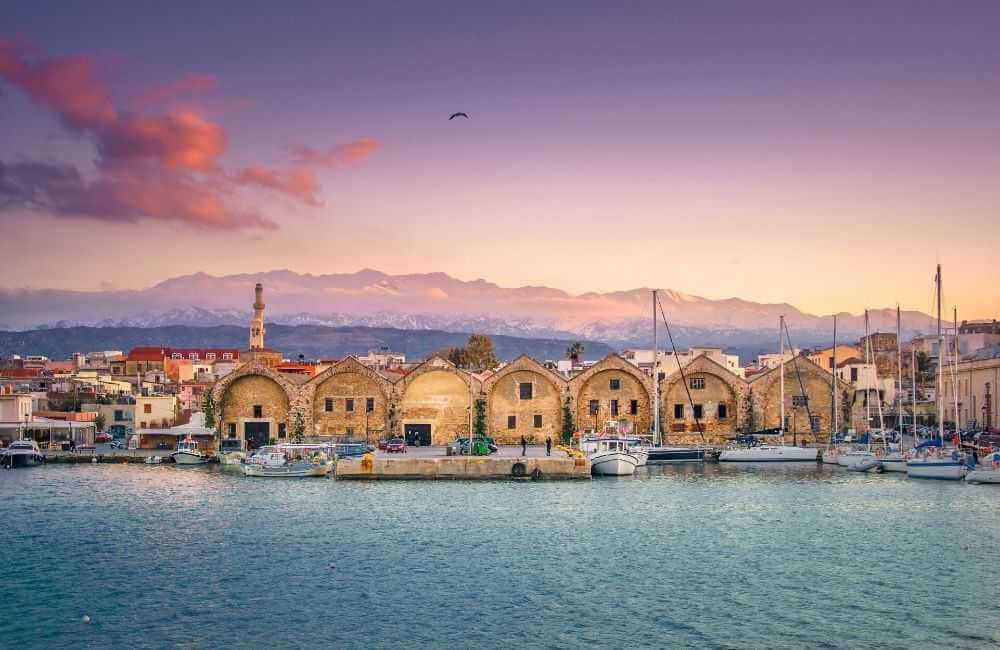 Start by heading right to my tips to plan a trip to Crete for in-depth details you need to know about Greece. You can also check my post to better know what to pack for a trip to the island or read this info to visit Crete with children!
Get in touch if you need extra help to plan your trip. If you want to tour West Crete, check my guide. Want more? Join my Private Facebook Group to connect with like-minded travelers who love Crete as much as you do!
Make Sure You've Got Everything For a Hassle-Free Vacation!
I never move around the islands without my Osprey backpack, a sturdy but light travel partner I just love. For short trips, I carry this little crossbody bag. If I drive, I pack my Nikon D7200 and a good travel guide: Lonely Planet's Best of Greece & the Greek Islands.
When it comes to plane tickets, compare prices with a powerful search engine. However, nothing beats traveling by sea in Greece. With Ferry Hopper, you can book in advance at the lowest price.
For accommodation, I use Booking.com. Traveling to remote places is easier with Discover Cars. Other times, I join organized tours with GetYourGuide, which features anything from cooking lessons to airport transfer!
Are you coming to Crete any time soon?
Get in touch and let me know!
Read more:
Discover the Best Scuba Diving Spots in Greece
The Best Beaches in Heraklion, Crete
Discover + 45 Most Gorgeous Beaches in Crete (A guide by an insider!)
Top Nudist Beaches in Crete: Complete Insider's Guide
The Most Romantic Things to Do in Crete for a Perfect Escape
Hey! Don't Leave Without Pinning this Where to Go Scuba Diving in Crete Guide!
About the author:
Lauren Groff is a writer at Academized. An avid scuba diver, she writes about her passion and love of diving, as well as other water sports.
---
You might also want to read:
---