Being one of Greece's most picturesque islands, no wonder Crete has become a popular destination for couples and honeymooners. The beautiful beaches with crystalline waters, the spectacular scenic nature, or the atmospheric medieval fortresses are just some of the places that Crete offers for a romantic escape! Are you looking for the most romantic things to do in Crete? Then read on!
---
Disclaimer: Posts include affiliate links leading you to products or services, I might earn a small commission if you make a purchase. This has no extra cost to you but allows me to continue writing articles that are helpful for your travels. I only recommend things I use myself or that I believe will deliver value to you. 
---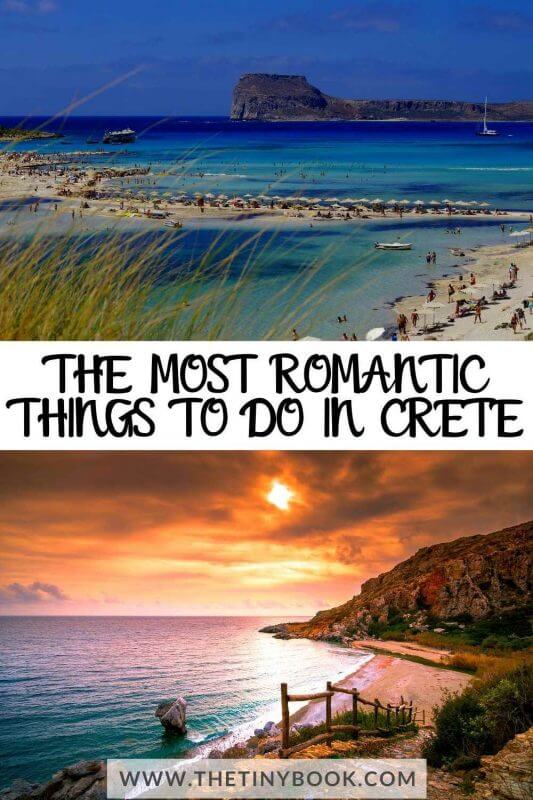 LAST-MINUTE PLANS FOR CRETE?
– Use Ferryhopper and Skyscanner for the best ticket rates.
– Find great accommodation deals on Booking.com.
– Compare car rental prices with Discover Cars.
– Check the best tours with GetYourGuide.
– Visit Elafonisi, discover Balos Beach, hike Samaria, or explore Knossos.
– Pack the Lonely Planet Guide to Crete or get my digital guide to Chania.
A quick guide to the best hotels in Crete
Budget: So Young Hostel in Heraklio, Cocoon City Hostel in Chania, Matthias Hotel Apartments in Rethymnon, and Villa Galini in Agios Nikolaos.
Mid-range: Capsis Astoria Heraklion in Heraklion, Porto Antico in Chania, Archipelagos Hotel in Rethymnon, or Hotel Port 7 in Agios Nikolaos.
Luxury:  Galaxy Iraklio Hotel in Heraklion, Hotel OFF in Chania, Avli Lounge in Rethymnon, or Minos Beach Art Hotel in Agios Nikolaos.
Check more: Where to stay in Crete.
Top 20 Romantic Things to Do in Crete
Are you considering a trip to a Greek island for a dreamy honeymoon? Would you like to discover a fantastic spot to celebrate the renewal of your vows? Are you planning on leaving the routine behind with a romantic weekend within Europe? Then yes, Crete is the right choice to consider!
No matter what region in Crete you choose for a romantic trip, you'll certainly find unique places to visit with your partner. Spots that will steal your heart and create unique memories to treasure forever.
So, here it goes, without any further ado, a list of fairy-tale things to enjoy in Crete with your partner! Go grab your matching suitcases and embark on a trip to discover the top romantic things to do in Crete with your sweetheart.
Great Romantic Things to Do in Chania
My home region is full of great romantic things to do, these are among my favorite…
Spend a Day in a Paradise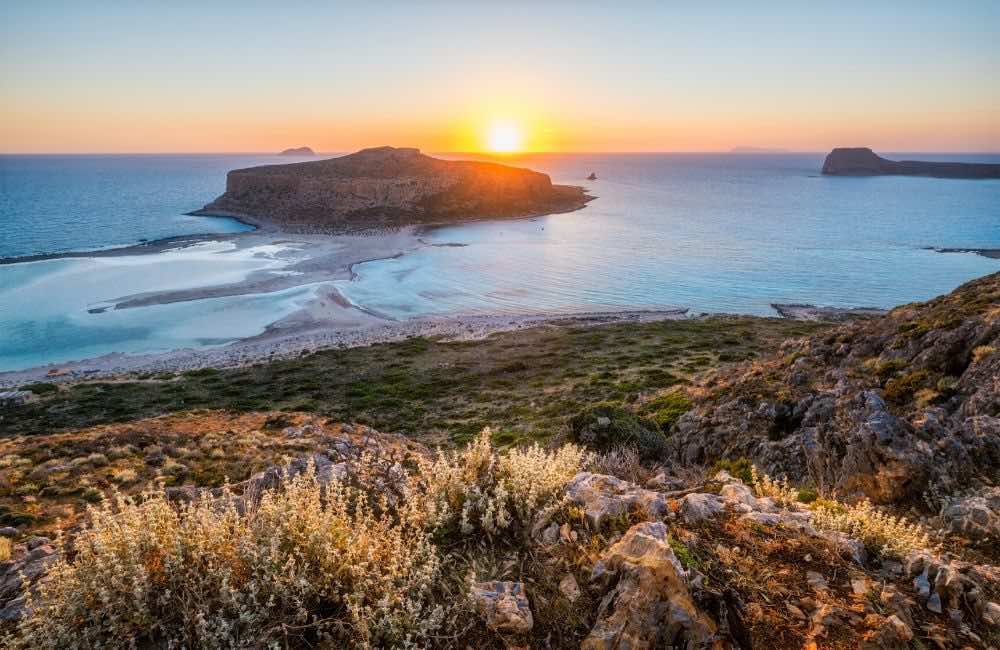 What if I told you that heaven on Earth is, indeed, a place in Crete? Have you ever heard of Balos Beach? Of course you have!
Balos Lagoon is a paradisiac beach known world-wide for the fantastic landscape and a magical sea with all the shades of blue. If you're looking for the utmost romantic things to do in Crete, then spend an entire day here to fully enjoy the wonders of this place.
There are two ways to visit Balos: you can either get there by car or by boat.
Personally, I'm a fan of car travel on the island, so I highly recommend getting there by car. Even when the road can be tough, nothing like some adrenaline to spice up that romantic adventure! The obvious advantage is that you won't depend on the boat schedules and will be free to witness one of the most romantic sunset spots in Greece.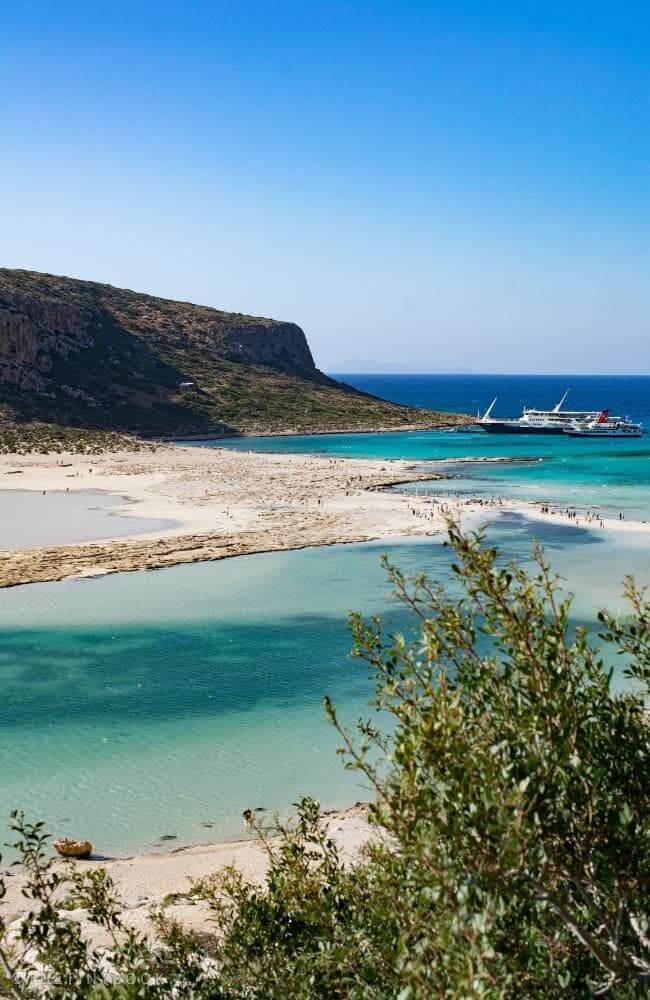 It's a great idea to get to Balos quite early in the morning, while it's still not crowded, in order to find the perfect spot for sunbathing.
You can both enjoy swimming in the crystalline shallow sea and later suntan on the soft white sand. Take a walk along the sea spit and explore the Gramvousa peninsula, which was believed to be a pirates' hideaway.
For an ultimate romantic experience, pack some of your favorite snacks, fruit, and even a bottle of chilled wine in your cooler for a picnic.
Stay on the whitish sand until the sun sets and climb all the way up to the panoramic viewpoint of Balos to capture the magnificent colors of the sun drowning in the sea right in front of you!
>>Check one more romantic beach in West Crete: Falasarna Beach<<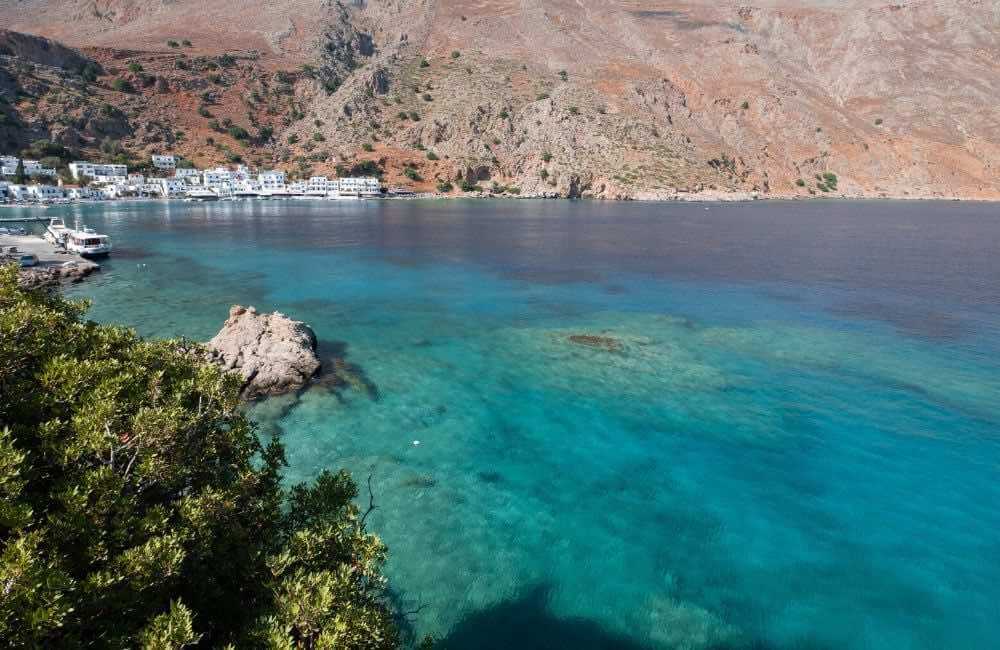 Although the beauty of this place is becoming famous, there are still not so many tourists who know about Loutro, which makes it a perfect spot for a relaxing and romantic experience.
This picturesque fishing village is located 70 km south from Chania and it can only be reached by boat or, if you're fairly fit, also hiking along a scenic coastal path in the mountains.
If you are staying in Chania, drive all the way south through the gorge of Imbros and take a boat from the village of Chora Sfakion.
Spend some time in the area and marvel at the pristine southern shore of Crete. On your way to Loutro, you can also make a stop at Glyka Nera, a scenic pebbled beach with deep turquoise waters where sunbathing naked is admitted.
Check ferry tickets to Greece here!
After a refreshing swim, you can board another boat and move on to discover Loutro.
Once there, enjoy a romantic seafood dinner by the sea, or rent a room in one of the cute white houses facing the sea.
Loutro is an enchanting place to spend a romantic weekend. You can go swimming in the deep waters of blue and green hues, or reach the highest viewpoint in the area to admire the breathtaking views of the Libyan Sea.
End your evening sipping a glass of chilled white Cretan wine from the comfort of your room while the soft sound of the waves by the shore creates the perfect atmosphere under the starry sky!
All You Need is Love…And a Bottle of Wine!
Wine tasting can be a great experience. Yet, wine tasting in Crete will take this experience to a whole different level of romance!
When in Chania, make a point to taste some of the best Cretan labels at Manousakis winery.
Here, take a sit in the spectacular gardens of the winery and sample different varieties surrounded by olive trees and fragrant orange groves.
Indulge in a tasty lunch or dinner together with the according wine and learn everything about the secrets of wine and food pairing.
Want to learn more about the winemaking process? Then take a tour around the winery that will show you in detail how wine is made.
For an even more ultimate romantic experience book this Wine dinner under the stars, a 4-hour experience that includes not only an amazing dinner and wine tasting with a professional sommelier but also a rare opportunity to tour the winery under the Cretan sky!
Looking for a romantic hotel in Chania?
>>Fall in love with Thalassa Beach Resort & Spa in Agia Marina<<
A Memorable Sunset
There are many beautiful places in Crete where you can witness amazing sunsets, but nothing comes closer to the beautiful sunset you can witness on Elafonisi beach!
This scenic beach is known for its unique pink sand it's, in any case, a must-see spot on the island.
Elafonisi is all about crystal shallow waters and amazing natural landscapes.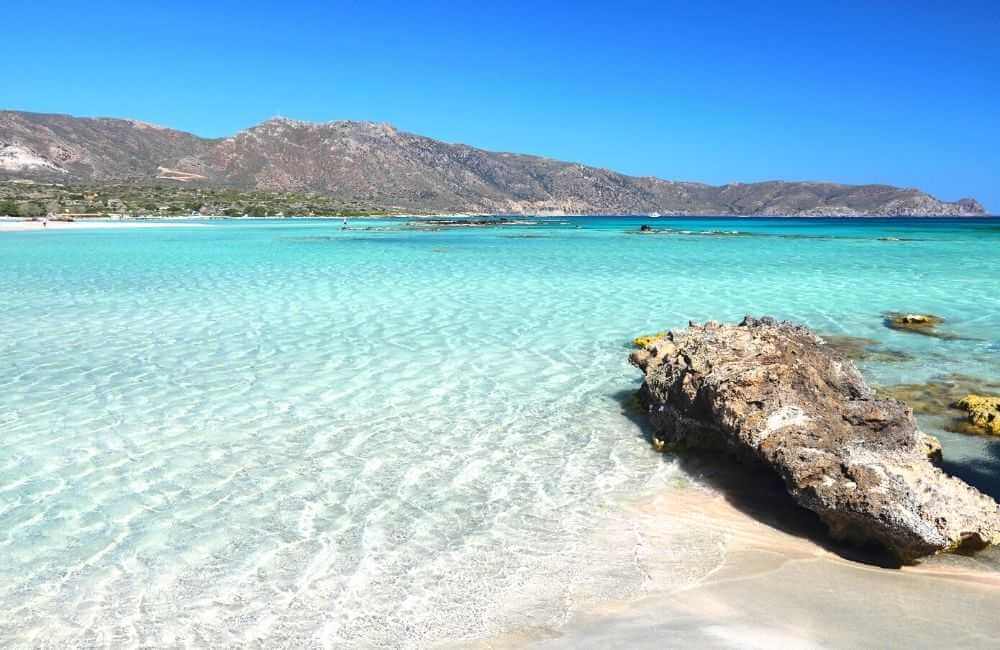 If you can't wait to spend a relaxing day by the sea, then this is a unique place for romance. What about capturing a romantic video while running on the soft pink sand with your loved one. Could there be any better souvenir from Crete that you can give to each other?
Make it even more romantic, stay over the night. This way you will be able to walk by the sea during the sunset for a collection of unforgettable moments! Romantic memories guaranteed!
Under the atmospheric lights of dust, check the dreamscape of small lagoons and coves with utterly calm waters that reflect the bright colors of the sun disappearing on the horizon.
From light pink and yellow to dark purple and bright golden, a perfect scenario for those significant three words you're longing to hear…
Want to rent a romantic home in the area?
>>Check the best Airbnbs in Elafonisi<<
The Evening Lights at the Venetian Harbor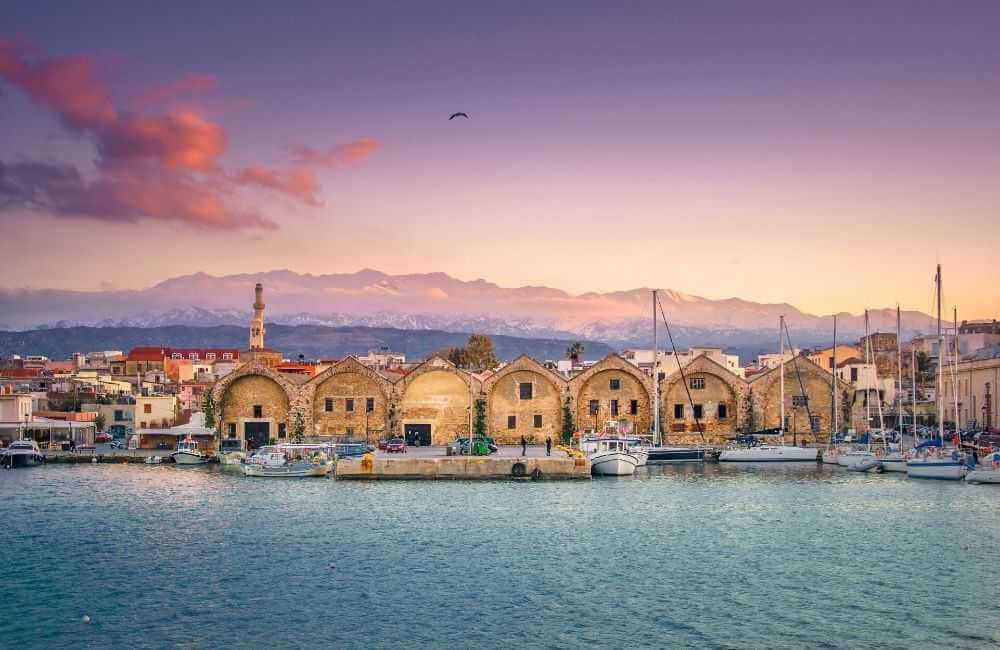 I've lived in this city for over 5 years now, and trust me, there is no more dreamy place for a romantic walk than the old Venetian port of Chania.
Grab your lover's hand and get lost in the romantic maze of the narrow alleys in Chania Old Town. Let the smell of blossomed flowers and the sweet fragrance of hidden fig trees surround you.
Put on your fancy clothes and go out for an evening stroll when the heat of the day eases. Admire the hundreds of lights reflecting upon the tranquil waters of the port and enjoy the view sitting together on a bench by the sea.
Wander along the picturesque streets, discover the hidden gardens, have a tasty dinner in a fancy restaurant, and end the evening with a signature cocktail in an open-air bar.
Looking for a different experience? Walk all the way to the lighthouse for a different panoramic view of the harbor. You will love the peaceful and romantic moment made of just you, your loved one, and that view… you can thank me later!
Do you find this city romantic too?
>>Then read more about Chania here<<
Top Romantic Things to Do in Rethymnon
Discover where to go and what to do in Rethymnon for a romantic experience…
A Movie Under the Stars
Spend a charming evening while watching a romantic movie in Asteria Open Air Cinema.
Located in the Old Town of Rethymnon, right under the Fortezza, this open-air cinema combines the pleasure of a large screen movie with a cool breeze, which is ideal after a hot summer day.
The cinema offers new English movies with Greek subtitles. However, they sometimes also show old classic Greek movies.
The entrance is just €5 Euros and it guarantees a pleasant and super romantic evening. Add some refreshments and a traditional Cretan dish from the small bar on the premises and you will certainly enjoy a romantic time.
Looking for a unique adult-only hotel in Rethymnon?
>>Check the amazing Pepi Boutique Hotel<<
Horse Riding on the Beach
In the hunt for utmost romance and a utopian atmosphere? Then go for a truly magical experience horse-riding next to the sea.
Check with Zoraida Horse-riding for the exclusive and definitely unforgettable tour that allows you and your partner to ride on the coastline of Rethymnon.
Just get ready to spend an amazing time while riding a horse side by side with your beloved one. All you need to do is admire the breathtaking view at the beautiful Kournas Beach.
And if you want to spice things up and add a brighter moment to your adventure. then try the tour option that lets you literally swim with your horse.
Make it even more romantic and choose the sunset horse-riding tour to enjoy the wonderful sunset together.
Spend a Day on a Secluded Beach
While the northern coast of Rethymnon is quite popular among tourists, why not trying the beaches on the South coast for an ultimate romantic getaway completely far from crowds.
First check the spectacular Triopetra Beach, famous for its lunar landscape. As you let the car at the parking spot, walk to reach the huge three rocks where you can find several caves to find shelter from the burning Cretan sun.
Enjoy a swim in the deep blue waters and enjoy a romantic small picnic with fresh fruit and wine.
Continue your journey all the way to Agios Pavlos Beach, which is just 8 km from Triopetra.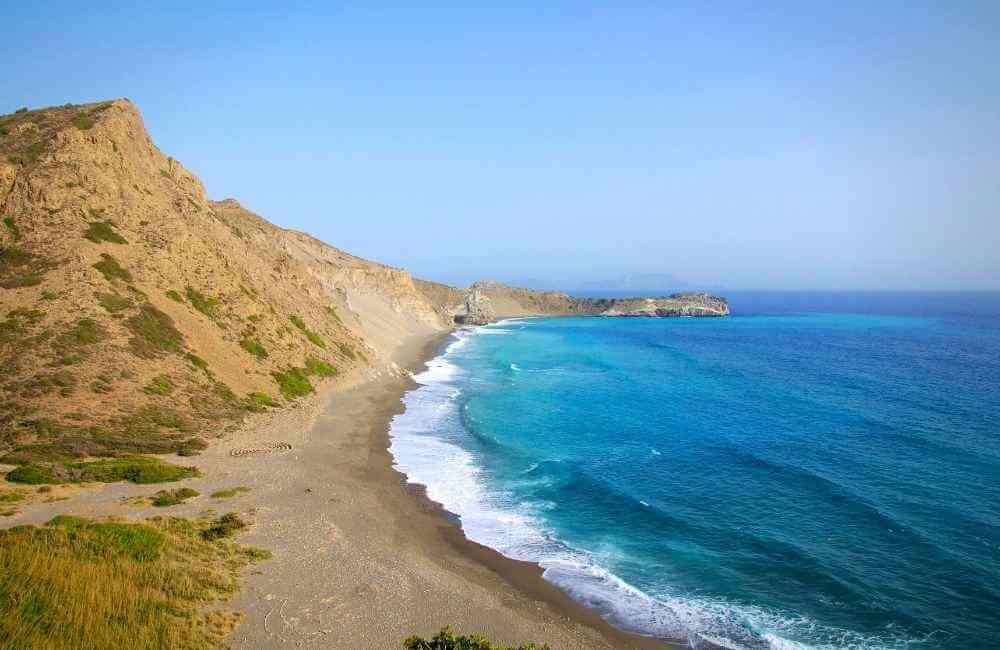 Don't stop at the organized beach, but continue further, hiking along the scenic pathway to marvel at the spectacular sandy dunes covered with lilies… Just the right place to end your day. Be sure to secure a spot on top of the dunes before the sun goes down! It's absolutely magical!
Romance by the sea?
>>Take a look at the best beaches in Rethymnon<<
The Old City Under the Moonlight
The small and colorful streets of Rethymnon Old Town are the most charming scenario for a romantic evening stroll.
Grab your partner's hand and explore together the gorgeous narrow streets and alleys covered with bright bougainvillea flowers.
Go for a local experience with a glass of cold coffee or eat some mouthwatering local dishes in a romantic garden surrounded by lemon and pomegranate trees. Have a glass of wine or try fresh seafood at the iconic Venation Harbor.
Don't miss the opportunity to witness the sunset from the walls of Rethymnon's old fortress. As the night falls upon the city, walk all the way to the Marina and take unforgettable pictures to bring back home as the perfect and most romantic souvenir.
Finish your day in one of the many bars drinking a signature cocktail sitting at a candle-lit table.
In the mood for romance?
>>Check these things to do in Rethymnon at night<<
Go for Scuba Diving Lessons
Discover the beautiful sea life of the Mediterranean Sea with your sweetheart. Nothing but a unique and amazing experience worth sharing with the one you love!
There are many scuba-diving centers in Crete, but I always prefer the one on Kalypso Beach.
Kalypso Dive Center & School will gladly organize this romantic adventure under the sea for you. If you both enjoy embarking on unique adventures, follow the course together and receive a certificate at the end of the experience. Or keep it simple by enjoying deep dives if the both of you are already certified divers.
Experience the freedom and serenity of the unique submarine Cretan landscape! And for those who are up to a thrilling challenge, check the ultimate night diving experience offered in the region.
Unique Romantic Things to Do in Heraklion
The capital of Crete is no short of things to do… check these romantic things to do in the whole Heraklion region…
A Dreamy Getaway for Two
If you want to escape from the bustling city of Heraklion, go for a romantic trip to Zaros. The village is nothing but an ideal destination for couples.
Zaros is 50 km south of Heraklion, on the slopes of the Psiloritis, Crete's highest peak.
The small, hidden village will definitely trap you both with its romantic scenery made of a lovely lake with deep blue and green waters. The area is perfect for a romantic walk, or even a tasty lunch or dinner on a beautiful terrace right next to the lake.
Many scenic hiking routes start from the lake and they will all lead you to the magnificent gorge of Rouvas, with its unique oak forest and one of the most fantastic landscapes on Crete.
Looking for a place to stay in Heraklion?
>>Check this guide to Heraklion's hotels<<
Spa for Two…After the Beach!
Relax with your significant other in one of the best hotels including a wellness center on Crete, at the Blue Bay Resort Hotel. Indulge yourself in a wide selection of treatments and therapies.
For absolute relaxation choose a massage for two after a day at the beach! A perfect combination of the sea, sun, and a relaxing mild massage on your body… I am already relaxing just at the mere thought of it. What about you?
Wine and Food Tasting Tour
Have a wonderful private tour to discover the best tastes of the Cretan diet and the unique local wines. Together, you can learn about the history as well as discover interesting and fun facts about the island while treating yourself to the best homemade food and selected wines.
Visit the vineyards and witness the full process of winemaking from vine to wine. There is a wide selection of tours that also include the transfer from the hotel.
So just choose your own and have a romantic and tasty adventure around Heraklion's best wineries and restaurants.
Have a cocktail or enjoy a walk by the sea!
>>Explore the best things to do in Heraklion at night<<
Day Trip to Dia Island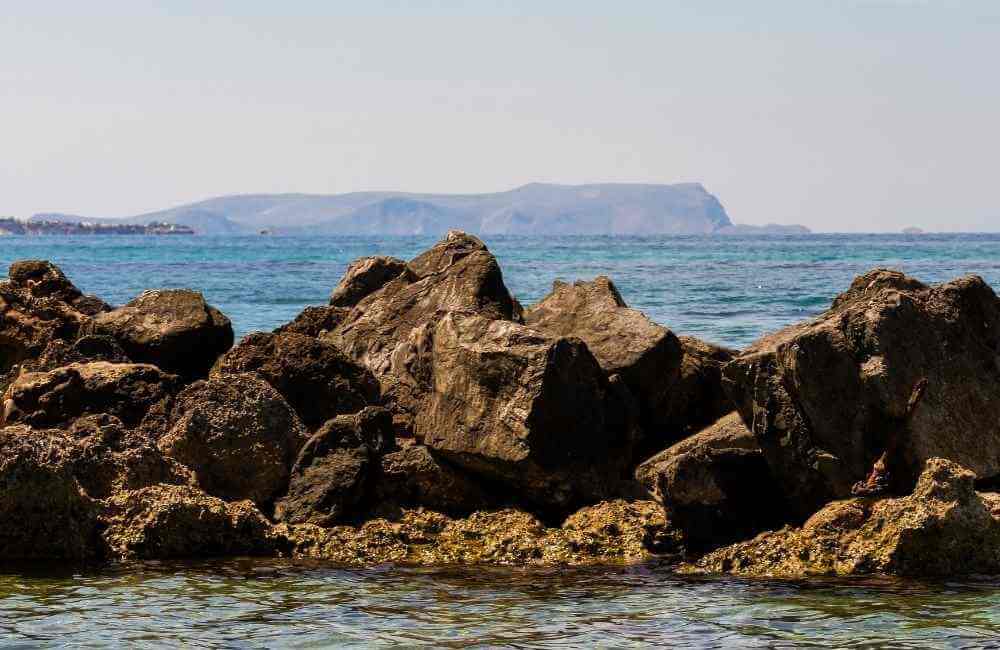 Treat yourself and your dear one an unforgettable sailing experience full of romance.
A day trip to Dia island by sailboat is a perfect way to spend a romantic day. Jump on a boat and feel the thrill of making your way through the turquoise waters on the coast of Heraklion. On the unique and romantic Dia island, you will have around 2 hours to explore the coast and pristine waters.
Usually, there is snorkeling equipment available onboard for you and your partner to explore the underwater environment too. If you prefer, challenge your better half to a fishing competition. Ask for the fishing rods and catch yourself a tasty lunch that can be cooked by the crew later on.
Sail back and …who knows? Maybe you will be lucky enough to encounter dolphins playing and splashing next to the sailboat.
More things to do in the area?
>>Check these outstanding day trips from Heraklion<<
Party Until the Day Breaks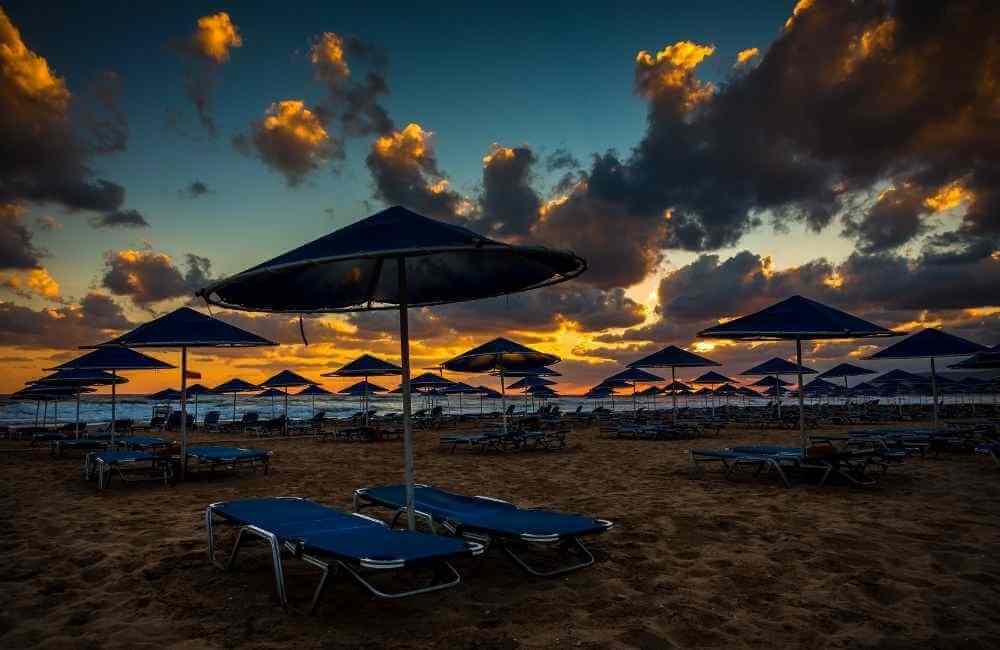 Have fun and spend an amazing night in the best clubs of Hersonissos and Malia! Ideal for young couples, this is a great place if you two love spending time on the dance floor.
Famous for their incredible nightlife, Both Malia and Hersonissos will definitely leave some fun memories from your romantic escape on Crete. Party until the morning comes either in a disco or on a sandy beach and end the magical evening with a refreshing sunrise swim!
Lasithi: Romantic Things to Do in East Crete
In no particular order, these are so great romantic things to fo in east Crete with your better half!
Dining by the Lake
Agios Nikolaos is well known due to its majestic lake, Voulismeni. A place where the romantic atmosphere is guaranteed, why not going for a walk around this picturesque place?

The area also hides a few romantic spots for memorable photos that I challenge you to discover! Later on, have a romantic dinner in the iconic Gioma Meze restaurant to admire the stunning views over the lake. The perfect time to book a table is right before the sunset to marvel at the majestic picture of the sun drowning in the sea.
If you wish the evening to keep going then pay a visit to Migomis Piano Restaurant for a glass of wine and some tranquil live piano melodies.
Have a Picnic by a Waterfall
The small but very picturesque Richtis Gorge is a perfect destination for a romantic picnic under the shadow of old plane trees. But the true charm of this gorge is its waterfall and the scenic river that doesn't get dry even in the hottest summer months.
Enter the gorge from the lovely garden with orange, lemon, and pomegranate trees, and 2 kilometers after the hike through the lush Cretan nature, the refreshing sounds of the waterfall will be an inspiring view that will surprise you.
Make the day simply perfect by packing all you need: Don't forget some spicy local cheese, homemade bread, Cretan wine, and fresh fruit for the perfect picnic with your significant other.
After the restoring stop, you can continue to the end of the gorge where you will find a small pebbled beach with tamarisk trees. The water is pleasantly refreshing after such a hike. When going back, don't forget to pick walnuts and berries… simply delicious!
Head South and Tour the Uninhabited Island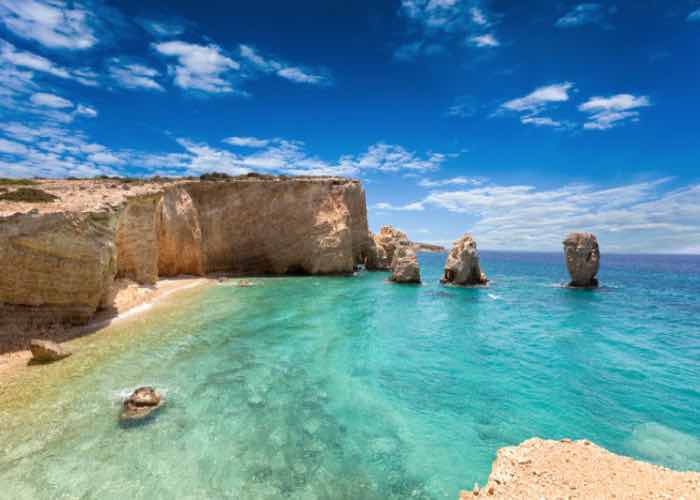 Kofounisi island is an ideal place for a secluded beach experience. The spectacular beaches of Kofounisi preserve all their natural beauty.
Rest assured that you won't find any infrastructure nor there's the possibility to spend the night.
Located 6 km south-west from Crete you can get to Kofounisi sailing from the small port of Makrygialos, a small town 26 km east from Ierapetra.
There's just one boat offering tours to this island (Cretan Daily Cruises). It's always better to book the tour online, which costs approximately 25 Euros per person. As soon as you get to the island don't hesitate to explore the nearby beaches together! Go snorkeling, swimming, and diving together for a fantastic and uber adventurous experience.
Check the beautiful Aspourgas beach, with a lunar landscape made of spectacular white cliffs. Other beaches for the most perfect romantic escape are the totally isolated Plevro beach, the long sandy beach of Greos, or the gorgeous Chiladerfia bay.
Make sure to take food and plenty of water with you as the tour doesn't include any kind of refreshment.
Seek Tranquility in Elounda
The popular but super picturesque coastal town of Elounda is a great choice for a day trip away from the bustling Cretan resorts. Here you will find a colorful port with fishing boats, beaches with shallow crystalline waters, traditional tavernas with mouthwatering food, and much (really much) more.
One of the best things to do in the area is to pay a visit to Spinalonga. To reach the island you can take a boat from the port in order to visit this impressive historical site that has made Crete even more famous. Wander the medieval streets and learn everything about the secrets of the place.
You can also read more about this unforgettable adventure through history in this article.
After the visit, wait a bit more to leave yet and check out the lovely village of Plaka, right next to Elounda. Plaka is very picturesque as well as uniquely charming, and it offers great views of Spinalonga island and Elounda bay.
>>Check more things to do in Lasithi in this Agios Nikolaos blog post<<
Palm Trees and Bananas
Vai Beach is a scenic beach with one of the most exotic scenarios on the island. Famous because of its huge palm tree grove.
Vai is a lovely destination for a romantic photo shooting! The both of you can have a lot of fun taking great photos surrounded by palms tree.
After the photo session, swim in crystal-clear waters and explore the surrounding area or go for a walk to check out the nearby banana plantation.
Tasty Cretan bananas are a must-try when you visit. Wander around the banana plantation nearby and, later on, buy some from the small stands by the beach to taste one of the most delicious flavors you will find on the island.
No idea about where to stay in Crete?
>>Check this great where to stay in Crete guide<<
(It includes a section with the most romantic spots too!)
So… Don't you also believe that Crete is a terribly romantic place and a great destination to visit with your partner? I'm sure that Crete has already made it to your personal list of top romantic places to visit in the world.!
---
Have you ever been to Crete for a romantic escape?
Let me know in the comments below!
---
Read more:
The Most Beautiful Beaches in West Crete
The Most Fabulous Things to Do in Santorini
Top tours, day trips, and excursions from Heraklion
Extraordinary Things to Do in Crete in Winter
Day Trip to Chrissi Island, Crete: Super Guide to Visit
This Belongs to a Board! Pin this Guide to The Most Romantic Places to Check on Crete
About the author of this blog: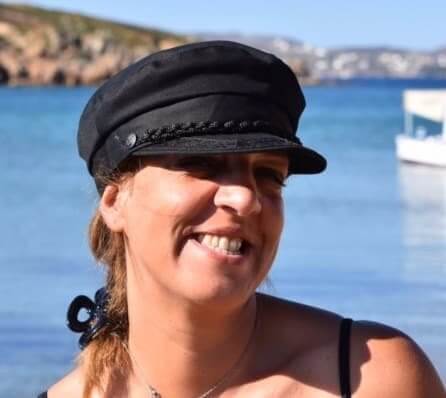 Gabi has been living in Crete for the last five years. Here, she juggles being a solo mom, hosting culinary tours in the summer, translating, and writing for The Tiny Book and her other blogs.
She's written for Greek Reporter, published three travel guides about Greece, and had more glasses of frappe than any regular person would be able to handle.
---
You might also want to read:
---