Nothing makes me happier than when more people discover how beautiful Crete is!
We can work together to make this island a really unforgettable experience!
If you offer excellence, value, and authentic experiences. If you have a modern view on sustainable tourism and want to promote the work of locals… and if you love what you do, we can work together
I can help you promote your website, page, business or activity to my readers. Who are they?
People with a passion for Crete that come to the island every year.
People looking for information to organize their first trip to Greece, focusing on the Cyclades and Crete.
People interested in food tourism, and wine experiences. But also in accommodation and unique tours.
Let's work together sharing and showing the world why we love this country, and this island!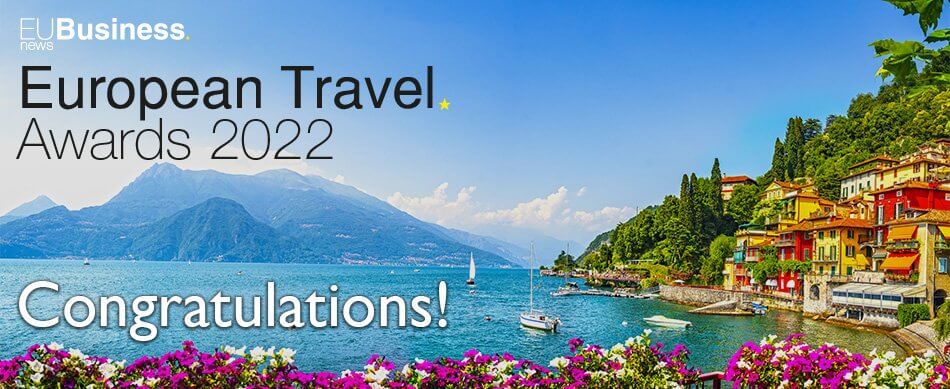 THE TINY BOOK has been awarded
Best Travel Blog – Greece 2022.
If your company fits my niche, is ethical, and provides unique value to my audience, I'd love to find out more about you.
I'm a passionate traveler and storyteller and I'm interested in promoting all the things that this country has to offer to the world.
Greece is a fantastic place, blessed with inspiring landscapes, interesting culture and that unique sense of philoxenia that makes visitors fall in love with it, and newcomers curious about it.
Greece is a land with huge potential and can offer one-of-a-kind travel experiences to those who chose it as their destination. I know that, and you know it too! Let's work together so that everybody else knows!
Nothing makes me happier than travelling around Greece to discover new places and experiences, writing about them, taking photographs and sharing them with the world. Many of my stories and photographs have been featured in print and online publications about travel and lifestyle: I'm not just another philhellene, I produce quality work.
The Tiny Book has been a trusted online resource for travelers since 2014. Back then, it was just a personal diary that has evolved into a trusted source for information about Greece, especially Crete, thanks to my hard work and passion. Many people ask me for information and suggestions about Greece through my social media channels.
To my delight, our readers have evolved with us. Thousands of people interested in Greece visit The Tiny Book every month. They trust my word and that's great! Let me represent your brand, here's how…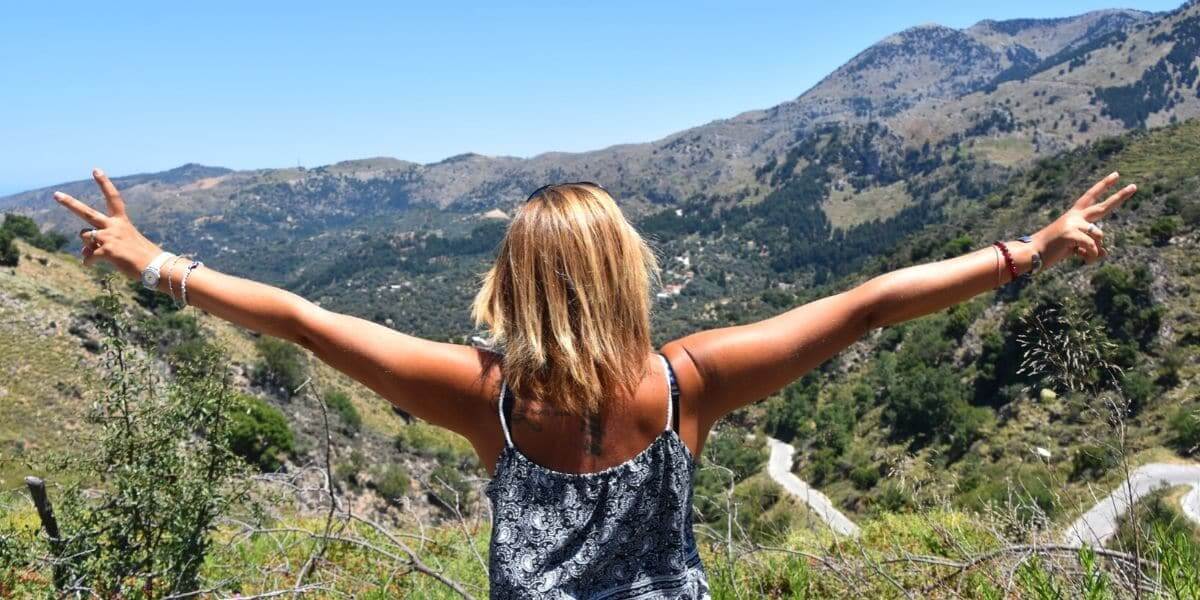 The Tiny Book Can Help Your Brand
Currently, The Tiny Book blogs monthly audience is sitting at 35 000 people interested in Crete, and it keeps growing.
I deliver well-researched, quality content that's easy to read and understand. I recommend experiences that provide incredible value to my readers. If you'd like to work with me, the arrangement must be professional and quality-driven. But also interesting and fun. The most successful stories come from uncommon experiences, either for families, couples or solo travelers and for any budget range.
It's all about engagement
Do readers engage with bloggers? They do! It all comes down to trust. Bloggers influence their audience in the oldest possible fashion, reinvented and as alive as ever: Word of Mouth.
This is a kind of influence that's feed with authentic engagement with their audience.Our audience see us as one of them because we are one of them! And this makes a massive impact on their booking decisions..
Freelance writing
I'm a passionate and published travel writer. Other than my printed book and a few digital travel guides, my stories have been featured in several travel blogs and digital news outlets (check my press page here). Most of my work is related to writing and photography. Please get in touch if you have an idea you'd like to discuss. Any idea… I can help!
Advertising
If your product or service fits your requirements, it's an ethical brand and promotes local economy, I can be your brand ambassador.
We can also discuss about fam trips and social media, sponsored posts, as well as product & venue reviews.
Blog management
Years of experience in the industry have led me to establish a long-lasting relationship with the brands I work with. Many of them have asked me to take care of their blog content.
I can write your corporate articles, optimize them for online searches, include photography and handle your social media.
Guest posting
If you are a marketing professional or press representative, please note that The Tiny Book does have rates for these submissions. You are welcome to approach me and enquire about them.
For guidelines and more information, drop me a line via the Contact page.
Reach a wider audience
Eager to reach other markers? Having your marketing tools translated into another language can boost your brand presence.
If you choose a translator that knows your niche and audience, your gain will be huge. Contact me to find out about my translation services, proofreading and copywriting..
Speaking engagements
A background as a university lecturer allows me to stand in front of an audience and engage in interesting talks.
I've spoken about corporate blogging and customer experience through social media. I can help you communicate your corporate values.
The Tiny Book has collaborated with these brands and destinations
Crete
Municipality of Heraklion – Heraklion Exposed
Galaxy Hotel Iraklio
Herb's Garden
Lato Boutique Hotel
Olive Green Hotel
Villa Hara
Amazing Villas in Crete
Porto Maltese Boutique Hotel
Crete Boats
Wines of Crete
Gavalas Crete Wines
Urban Adventures
Avli Suites & Restaurant
Theodosì Restaurant
The Theodore Boutique Hotel
Greece
South Aegean Region
Naxos Tourism Board
Patmos Municipality
Antiparos Tourism Board
Naxian Collection
Summer Cars Naxos
Kouros Villages Antiparos
Mayor Hotels & Resorts
Key Tours
Alternative Athens
Civitel Hotel & Resorts
Athens Was
Volcan Wines Santorini
Herodion Hotel Athens
Nelios
Variety Cruises
Anemi Hotel Folegandro
Liostasi Hotels & Suites Ios
Other brands & destinations
Riad Baladin, Essaouira, Morocco
Kenzi Europa Agadir, Morocco
Original Morocco Tours
MTX Connect
Bago Bags
Travello
Cooperatize
Big Bus Istanbul
If your company fits my niche, is ethical, and provides unique value to my audience, I'd love to find out more about you.
Are you coming to Crete any time soon?
Get in touch and let me know!