Crete is a spectacular Greek destination for elders. Think of top-of-the-industry services, original cuisine, easy access via plane, rich history, and modern comforts.
Sounds like a dream, right? Still, you've not heard the best of it. Here are 10 unmissable things to do in Crete for seniors.
---
Disclaimer: Posts include affiliate links to products or services. I might earn a commission if you make a purchase.
---
Things to Do in Crete for Seniors
Best Things to Do in Crete for Senior Travelers
Still unsire whether Crete will be the right island for you? Worry not, no matter your age, the island has endless opprtunities for an entertaining vacation filled with educational activities and life-enriching experiences, take a look!
Taste Cretan Delicacies Like There's No Tomorrow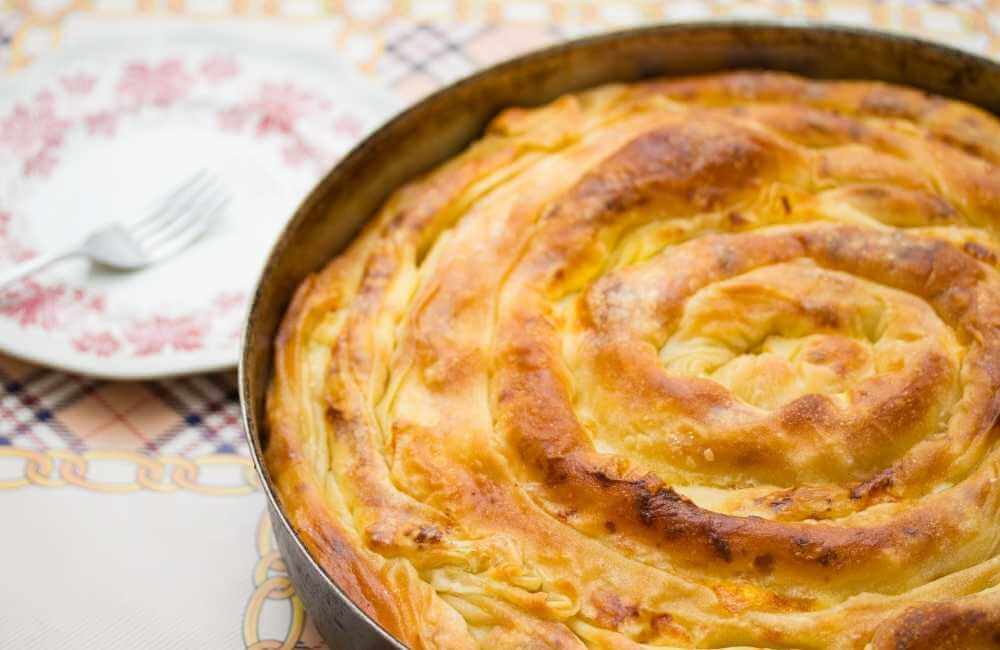 Let's start with the number one activity you have in mind when visiting Crete: Food! Whichever corner you turn in Crete, you'll never be far from a local Greek tavern.
And if you make a choice wisely, your meal will be as memorable as it can get. What does that mean? Do your research online, avoid excessively tourist spots, and ask locals for recommendations.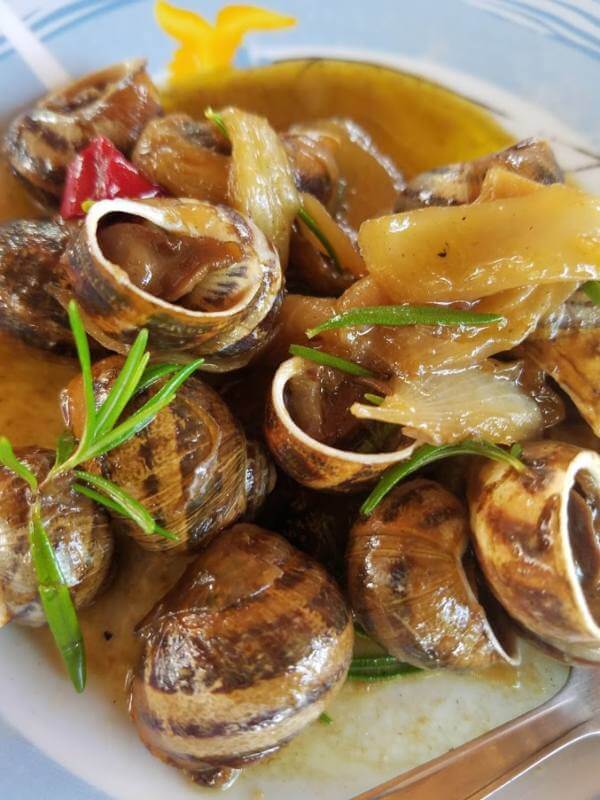 If you want my advice, avoid all-inclusive packages, rent a car and explore Crete freely. But if you do book such a holiday package, go out a few times to a local tavern – you won't regret it.
When you have the choice, try special plates that catch your attention, such as wild-gathered snails or tsigariastó goat meat in the oven. Only then you'll fully appreciate the beauty of Cretan cuisine.
Which car rental service is the best to choose?
If you want to rent a car for your trip and look for the best service, I am here to help you! Consider choosing Discover Cars, an international car rental booking service present worldwide. This way, you will find the best car for your trip wherever you are!
Take Wine Tasting to the Next Level
Many elderly Cretan women and men jokingly attribute their longevity to a morning glass of wine or raki.
Whether that's true or not, those grape-sourced drinks should be a constant companion to your dinners on the island.
You might already be a fan of wine but remember that raki is the national drink of Crete.
So, you'd be committing a sin to the Cretan gods of hospitality if you didn't try this delicious drink at least once during your holidays. You'll still have plenty of chances to join a wine-tasting tour everywhere in Crete.
Read more about the fantastic wines made in Heraklion here.
Take an Underwater Bus and Explore the Cretan Waters
An underwater window boat might be the best deal if you're looking for a laid-back activity right after launch or breakfast.
Imagine a submarine-like structure with a bench in the middle where you sit and enjoy the scenery of underwater Crete.
I'd call it a cheat snorkeling experience with live commentary in different languages. You can join this tour from the charming town of Agios Nikolaos.
Take a Boat Tour along the Cretan Coastline
A boat trip will never disappoint you for a grander exploration of Cretan waters. There is simply nothing that compares to sailing the Aegean or Libyan Sea.
Not to mention sightseeing the Cretan coastline with its hidden caves and beaches. In short, a boat trip along the island's coastline is a must-do experience for senior visitors in Crete.
Whichever type of boat you have in mind, you'll find it on the island.
Whether you fancy sailing in a yacht to Dia Island, a catamaran to view the northern coastline of Crete, or a sunset on a pirate boat for some fun on deck, your wish is Crete's command.
Take a Boat from Chora Sfakion to the Charming Settlement of Loutro
One sailing trip you should experience in Crete is the ferry from Chora Sfakion to the enchanting village of Loutro.
Many say the journey is more important than the destination, but I think this is an exception. Loutro is simply too stunning to compare with any trip there.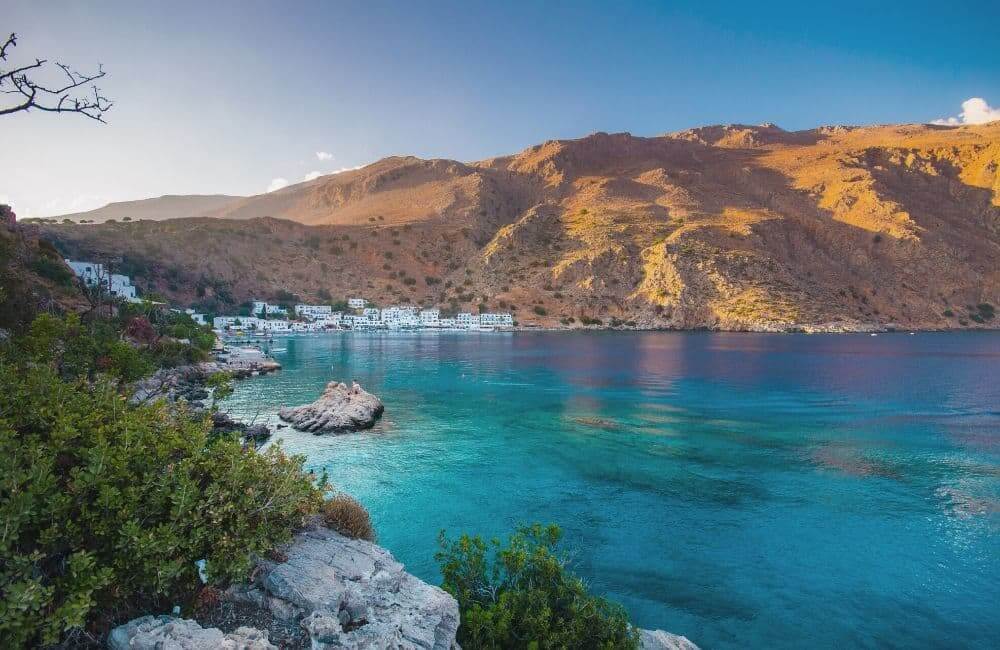 Of course, the views of the southern rugged Cretan coastline will be unique, but wait until you spend a few hours or, even better, a night in the fairy-like village of Loutro.
We're talking about a tranquil tiny paradise in a remote corner of Crete where cars are banned. Simply put, you'll fall in love with the place.
Explore the Infamous Island of Spinalonga
Another boat trip you will surely cherish for decades is the excursion from Agios Nikolaos to Spinalonga.
You'll be visiting a tiny island with an immense yet dark history, which has been an inspiration for a successful novel and TV series.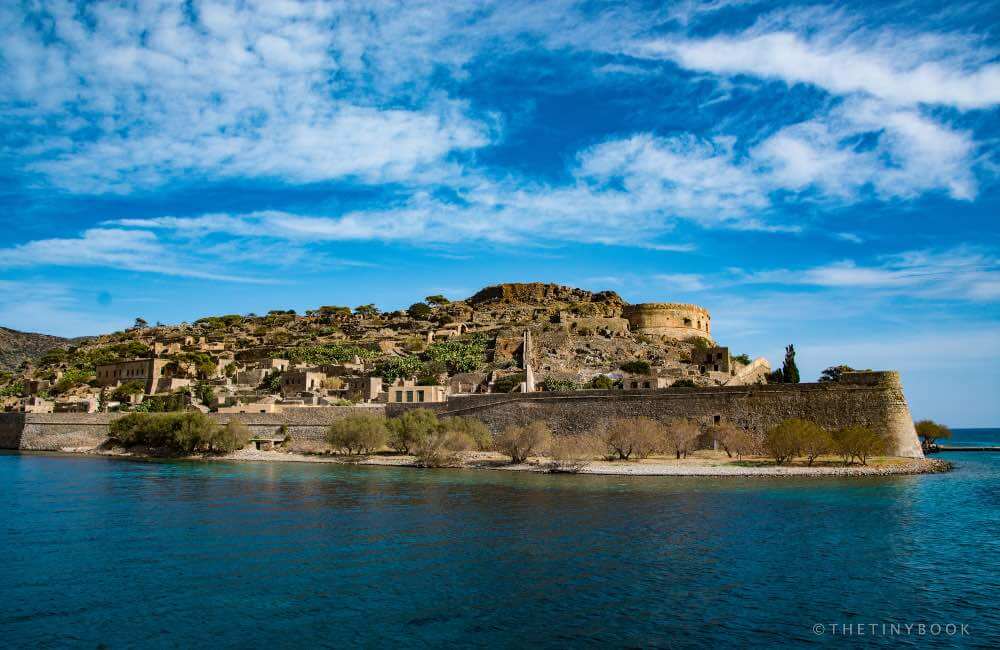 The Venetian fortress on the island has operated as a former leper station for which many tears have been shed.
There, locals were forced to dump their sick ones to live their shortened lives alone and with minimal support from the mainland. I'm sure a visit here will touch your soul like never before.
Take a Glimpse of the Historic Glory of Crete
If you want to dig deeper into Crete's history, prepare to be amazed by how much has happened in such a tiny corner of Greece.
Prehistoric caves, Minoan palaces and archaeological sites, mythological tales, glorious monasteries, Venetian fortresses, and WWII sites are spread throughout the island.
And that's only a speck of the known history of Crete.
Although you'll need months to visit every archaeological venue or site of historic significance, I'd still recommend checking out a few places.
For example, the Archaeological Museum of Heraklion and the Minoan Palace of Knossos are two sites worth exploring.
Check out this Knossos tour with entrance tickets to the Archaeological Museum
Unravel the Significance of Monasteries in Crete
Monasteries are another big part of Cretan history, and visiting them can offer a unique insight into Cretan culture.
After all, monasteries such as Toplou, Preveli, or Arkadi were the main centers of spiritual and intellectual flourishing, not to mention their priceless support in the wars against Turks and Germans.
On top of it all, today, many monks produce their own wine and local delicacies, such as olives, which you can purchase on-site.
Finally, check if you can join a tour to familiarize yourself with their habits. If that happens, you'll be in for a treat.
Play Golf Like a Pro in Crete
With all this exploring, you may fancy a good game of golf during your holiday. And thankfully, Crete has you covered as usual.
The island offers several golf courses, which, although often small compared to European standards, are well-maintained and easy to access.
Still, you won't be disappointed if you're looking for something grand. In Hersonissos, you'll find an 18-hole course recently renovated to the highest standards in Europe.
Stay Late at Night on a Greek Festival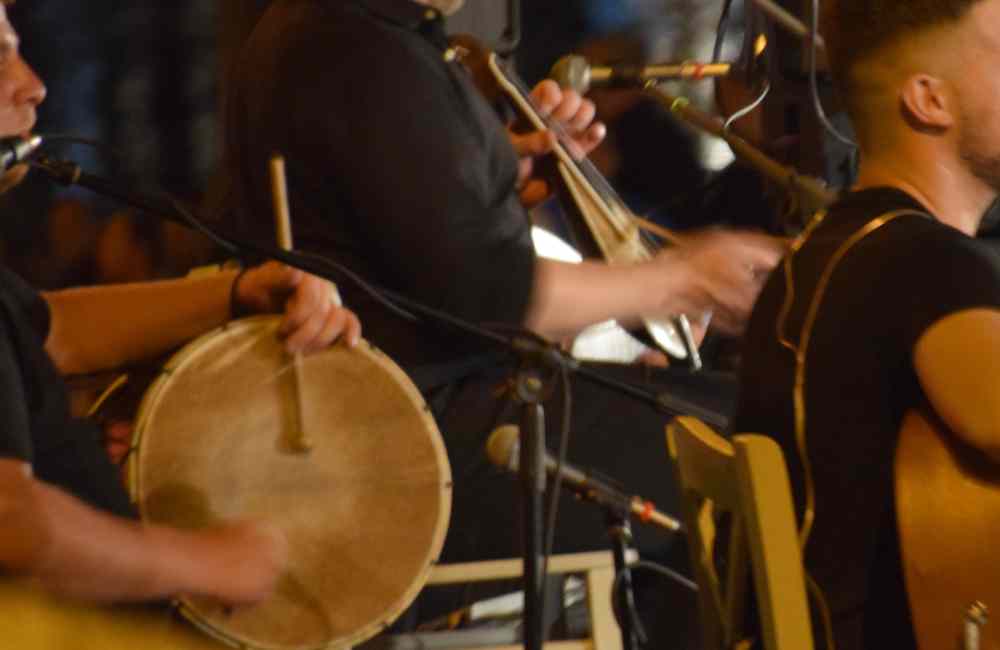 If you're lucky on your holiday dates and possibly willing to commute a bit, attending a Cretan festival can be the highlight of your vacation!
So, ask your host or hotel reception for local Greek festivals in the next few days.
You'll love sharing a table with other travelers or locals, tasting regional food and wine, and listening to live Cretan music. The picture of proud Cretans dancing before you will stay in your memories forever.
Click here for an exciting Cretan folklore night with a buffet near Heraklion.
As you can see, if you're interested in Greek holidays for over 60s individuals, look no further than Crete.
The island's beauty will captivate you from the first moment, and you'll never run out of things to do. It's a guarantee. Holidays in Crete for seniors will be a blast!
Read more about Crete
🛌 Suggested Accommodation in Crete:
🗺️ More resources to book your trip to Crete
Written by Dimitrios Tsevremes
Passionate about travel, spirituality, and sports, I have lived in 5 countries and traveled to more places than I have counted. Writing, for me, is a way to express myself and my creativity. Whether I write for my blog or a freelancing gig, I always fall in love with the process and often lose my sense of time. If you want, you can check out more about me and my work here.
Pin It! Crete For Seniors: Incredible Things to Do on the Island!
---
You might also want to read these posts about Crete's regions:
---
About my blog: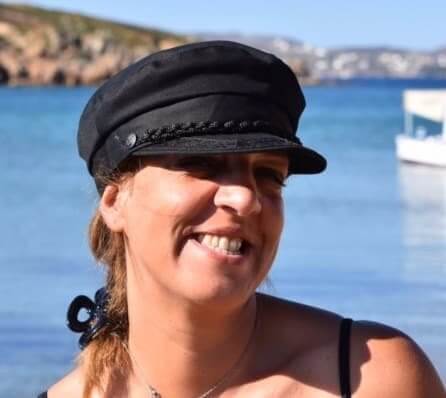 I moved to Crete in 2016. During these years, I learned much about the island.
In Crete, I juggle being a solo mom, hosting culinary tours, and writing for several travel media.
I've written for Greek Reporter, published travel guides about Greece, co-authored DK Eyewitness Top 10 Crete, and had more glasses of frappe than any regular person could ever handle.