Heading to Crete and looking to have fun the same way that locals do? Then don't miss these Festivals in Heraklion, the capital of the island! Social life on Crete is all about celebrating. Locals will grab any opportunity to celebrate. Anything! So, if you want to get a bit closer to what locals do in summer… and any time of the year, then read on and discover the best events and festivals in Heraklion that you should not miss!
---
Disclaimer: Posts include affiliate links to products or services. I might earn a commission if you make a purchase.
---
Celebrations, Events, and Festivals in Heraklion
In Crete, Locals Love to Celebrate…
Crete's social life is all about three things, and three things only: eating, drinking, and dancing… Any reason on the island is good enough to celebrate.
Don't believe me? I learned it first-hand, during my first month living in Crete. It was a very bad winter, probably the worst in years. We were renting a very old house that was simply not right for winter. It had a very old heating system that blew off as soon as it had to undergo heavy use.
The garage caught fire. Not only did the firemen arrive, but the owner, who happened to be around, helped the firemen put out the fire. The fun part is that when everything was over, he joined our table for dinner and started making toasts to life…
As you see, it did not mind that half the garage was in ruins, that a car almost exploded, and that the house heating was gone. We were all alive and wine was required!
Get the picture?
Cretans love to celebrate, and will grab any opportunity to make a toast! Let's learn more about the local festivals and celebrations!
Summer Celebrations in Heraklion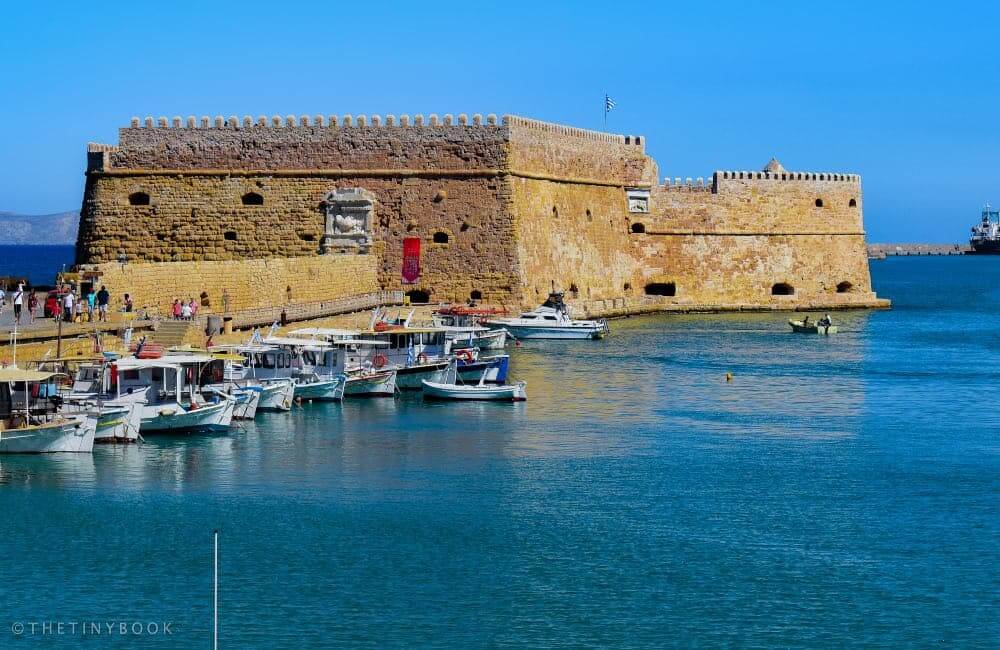 One of the best times to visit Heraklion for celebrations is summer. During the hot season, hundreds of festivals take place in Heraklion. They can be religious or not, but they will always be fun, featuring music, dances, and traditional gastronomy.
The region of Heraklion is a fantastic place where to start when looking for traditional celebrations to attend.
There are dozens of authentic villages that receive lots of tourists during summer, therefore these celebrations tend to be huge.
Sometimes, locals start their celebrations on the night before the actual event takes place. It is common to have music, dances, and drinks the night before the official day of the festival.
Always ask the locals, they will have all the right info you need to get to the event and enjoy it!
Top Summer Festivals in Heraklion to Enjoy
Please keep in mind that the dates and months are approximate, sometimes these dates change for reasons beyond our control (weather, pandemics, and so on… Check always, always with the locals!)
Matala Beach Festival
(June)
A festival that has been taking place in Crete since 2011, this amazing beach and summer festival is usually celebrated in June and turns the hippie village into a huge flower-power revival festival that pays tribute to the 60s and 70s, the legendary past of Matala, its culture, and its caves but also literature, poetry, street art, painting, music, and more.
The fun event takes place during a weekend, and the local streets as filled with music, crafts, and art.
This is my favorite festival in Crete simply because it takes place on the beach! However, the hippie wave overwhelms the whole town, with celebrations taking over the streets too.
During the celebrations, there are local and international music bands, with free access to the area and a € 5-weekend pass ticket for direct access to the main stage.
This is a family-friendly festival, with different activities and attractions even for kids, including an annual Street Painting celebration with the streets in the village transformed into a big, common canvas.
Heraklion Summer Arts Festival
(Celebrations and events take place all the summer)
One more long-standing local celebration, featuring major artistic events including music, dances, cinema, and theater, this Heraklion celebration highlights the work of local artists.
Admission is free of charge but the festival organizers also encourage the voluntary donation of food for the ones in need.
Wine Festival of Dafnes
(July)
There's a fantastic local wine, known as Dafnes (but also Daphnes) that is produced in the village of Dafnes, in Heraklion. The festival has been held annually in the region for over 45 years.
Lasting from 10 days to a fortnight, this wine festival takes place in the first days of July, at the village square.
During the celebration, the fine wine of Dafnes is served copiously and for free, but there is also local traditional food (at very convenient prices) and live traditional music.
It is also possible to see traditional dances and enjoy exhibitions of folk Cretan art. Read more…
Thrapsano Pottery Festival
(July)
Head to the Pottery School of Thrapsano, a traditional pottery village where you can enjoy this Heraklion. The celebration often lasts two days (usually in the middle of July).
The festival seeks to honor the local pottery artisans that keep the ancestral pottery tradition alive in Crete since the Minoan times! Every night, the festival closes with food, drinks, and plenty of music events.
Eftazymo Festival
(August)
The festival takes place in the village of Kastamonitsa, about 40 km from the capital.
This unique festival celebrates eftazymo bread which is a typical product in the village and the area's most traditional bread.
In the days leading to the festival, the local ovens bake thousands of loaves which are shared and enjoyed among the guests during the celebrations.
Want to learn more about Cretan and Greek bread varieties? Read about them here…
Kakavia Festival
(August)
A popular festival held on the southern coast of Heraklion celebrating kakavia, a traditional fish soup eaten all over Crete. This is a delicious opportunity to taste kakavia which is really popular on the island.
This Heraklion festival features tons of this delicious dish, as well as dances and music by local music groups. In case you were wondering, the name of the village means Three Churches and it refers to the three churches in the settlement, the church of Metamorfosi Sotira, Agios Georgios, and the church of the Panagia.
Houdetsi Festival
(Early August)
One of the most popular celebrations in the region of Heraklion, this is a 4-day festival that celebrates the local music, art, and food attracting thousands of people from all over Crete. and the world…
The small village of Houdetsi (or also Xoudetsi and Choudetsi) is about 22 km south of the capital.
During the festival, every night there are concerts spread on the five different stages set in the village, the celebrations start at 9 pm and continue until the early morning.
There is also a musical workshop in the village, the Labyrinth Musical Workshop, that organizes exhibits of musical instruments.
Parathamneia Festival
(August-September)
A local celebration featuring local musical events that take place in the Asterousia Mountains, in the Tefeli Village, and it is organized by the local cultural association.
International Sculpture Symposium
(September)
A festival lasting about a month, often in September, the International Sculpture Symposium is all about a large outdoor sculpture gallery of human figures made of Cretan limestone that seem to emerge from the ground.
Taking place in the village of Venerato every two years, the festival receives sculptors from all over Europe who participate in this unique celebration that's free and open to the public to attend, witness, and enjoy.
Religious Festivals All Over Crete
In such a religious country as Greece, social life often is closely related to religious celebrations, going to church weekly, and family ties.
On an island, this is enhanced further, and celebrations tend to be huge. It's common for weddings to have over 1000 guests that will eat, dance, and drink all day (or night) long.
Cretans love to attend weddings, baptisms, and name day celebrations (more popular than birthdays). These events usually involve live music with Cretan Lyra players, homemade raki and wine, and of course the most traditional dish of all, gamopilafo.
Gamopilafo is traditional wedding rice made with broth (in Chania, both lemon juice and chicken broth are used too), and despite its simplicity, is one of the most tasteful dishes you will ever try.
These celebrations are a one-of-a-kind experience and one of the most entertaining things to do in Crete, however, what are the chances for a tourist to be invited to attend a Cretan wedding?
Rather thin, we get it.
Don't worry, during summer, most Cretan villages host celebrations, social events, panigiri, and religious celebrations that you can enjoy too!
You might also want to read about things to do in Crete in September.
Name Day Celebrations
Probably among the most authentic experiences you can enjoy in Crete are the traditional celebration of religious holidays, and name days are the best of them all.
It's a common practice for villages to hold a celebration on the name day of the saint of their most important church.
Those who also share the name of their saint will often travel to the village to attend these festivals.
And in many cases, people who have left their village to live and work somewhere else may come back only to attend the celebrations in their ancestral hometown.
Since these festivals are celebrations often held on the street, they often take place in the main square or the church square of the village, welcoming everyone who wants to enjoy and have a good time… Tourists too.
Is there a better time to get a glimpse at the local traditions? You will drink, eat, and sometimes even dance like a local, with the locals!
Religious Festivals in Heraklion (Panigiria)
Ai Ioanni Klidonas
(June 24)
One of the biggest summer festivals on the island, but also all over Greece is celebrated on June 24. In Heraklion, the festival takes place in Gortyna. On the eve of the feast, one of the most beloved traditions takes place: Bonfires!
The nickname "Klidonas" comes from the ancient Greek word "klidon" which describes a random combination of incoherent words that were part of a popular divination process. On the eve, a large fire is set up in the village square since, as the tradition claims, fire brings purification, and people are freed from evil.
Petros and Pavlos
(June 29)
On this day, locals celebrate with music and dance the Apostles Peter and Paul in the Phaistos, in the southern area of the region.
Agios Panteleimonas
(July 27)
Another important saint on the island, the festival dedicated to Agios Panteleimonas takes place in different villages of the island, including Phaistos, Viannos, and some villages in the Malevizi region.
Dormition of the Virgin
(August 15)
This is an important festival celebrated all over Greece, with celebrations taking place in almost every village. The celebration is quite important in the area of Phaistos, but no matter where you are in Crete on that date, you'll certainly find a festival in which you can take part. This is a very important holiday throughout Greece.
Agios Titos
(August 25)
On this day, the Municipality of Heraklion celebrates one of the most important saints in the region (and the whole island).
Festival in Panagia Kera
(September 8)
One of the most important monasteries in the region of Hersonissos celebrates the Holy Mary with a festival including music and dances.
Heraklion Festivals in Winter
Rakokazana
(October-December)
The time of this traditional festival varies according to when the summer grape harvest took place in the year. The rakokazana (also known as kazania or kazenamata) is one of the most traditional festivals celebrated in every village in Crete where tsikoudia (or raki) is distilled.
The name of the feats takes its place from the word kazani.
As we explained here, the kazani is the big cauldron used to distill raki and it is so connected with winemaking because raki can only be produced once the grapes have been pressed to produce wine.
In fact, the remaining pomace or strafylla, that mix of crushed grapes, skin, and seeds resulting from grape pressing is distilled to make the spirit.
You might also want to read everything about Cretan Raki (Tsikoudia).
Grand Festival of Agios Minas
(November 11)
This is a local public holiday that celebrates Agios Minas, the patron saint of Heraklion. On that day, a hierarchical Divine Liturgy and great festival take place in the square of Heraklion's cathedral, of course, dedicated to Agios Minas.
Christmas
(December)
There are several celebrations taking place all over the region during the holidays, they may not be as spectacular as in other parts of the world, but Christmas is really magical in Greece, and it's especially celebrated on the island, so don't miss it.
Besides, you can even attend the Heraklion Christmas Market for some extra shopping too.
New Year Celebrations
(January)
One of the most important celebrations of the year, due to the small number of tourists on the island at that time of the year, feels really intimate and authentic. Herakliots celebrate this festival with entertainment, tons of delicious food, tsikoudia, rakomelo, and a huge feast.
Kastrino Carnival
(February)
The carnival in Heraklion takes place during February and celebrations often last for a fortnight.
This is a local traditional feast with activities, concerts, parades, games, and even treasure hunts for the whole population to participate while many more events are organized and held during carnival in the Municipality of Heraklion.
The celebrations often kick off with a Procession that departs from Heraklion's Loggia, near Lion Square (25th August Street).
Gergeri Carnival Feastival of Apokrigiomata
(February-March)
Every year on Clean Monday, either in February or March, according to Easter dates, the village of Gergeri, at the southern foothills of Mount Psiloritis this important celebration presents the music of Cretan Lyra and laouto players.
The festival is popular among locals but also receives visitors from many other villages who participate in the parade wearing handmade Carnival costumes made from raw goat leather.
There are street dances, plenty of tsikoudia, and typical Lent food offered to those attending.
Finding the Right Heraklion Festival for You
As we have said, Cretans love to celebrate, which means that festivals are really popular! No matter where in Crete you are, and especially in summer, there will always be a festival to attend.
Get in touch with the locals, they will be able to suggest which festivals are happening during the time of your visit, and which of them are worth attending. Have you ever been to a festival in Heraklion?
Read more about Heraklion
🛌 Suggested accommodation in Heraklion:
🗺️ More resources to book your trip to Crete:
Pin This Super Useful Guide to Remember What Festivals in Heraklion You Should Attend!
---
You might also want to read these posts about Crete's regions:
---
About my blog: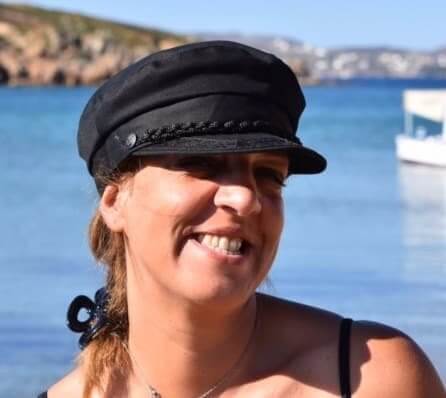 I moved to Crete in 2016. During these years, I learned much about the island.
In Crete, I juggle being a solo mom, hosting culinary tours, and writing for several travel media.
I've written for Greek Reporter, published travel guides about Greece, co-authored DK Eyewitness Top 10 Crete, and had more glasses of frappe than any regular person could ever handle.