Heading to Chania (Crete) this summer and already thinking about your favorite dish? I understand! If you're looking for the best pizza in town, then you've come to the right spot… 22 years living in Italy plus two Italian sons have taught me everything about authentic pizza, and – especially – what pizza to avoid when living abroad.
Six years living in Chania, instead, have taught me that finding good pizza out of Italy is a quest! I've tried them all, from fairly good and somewhat Italian-ish, to terribly bad and even crazy expensive plus doubtful quality ingredients.
So, if you trust me, or you are coming from Italy and looking for the right pizza fix, you're in the right spot to find the best pizza in Chania.
---
Disclaimer: Posts include affiliate links to products or services. I might earn a commission if you make a purchase.
---
The Best Pizza in Chania, Crete
When it comes to the best pizza in Chania (or anywhere else in the world) to that matter, I don't care if it's a restaurant, delivery, or takeaway.
All I care about is my pizza.
In this post, I've included places that make excellent, very good, good, and decent pizza in Chania, not caring about having to eat it on the spot or taking it home with me.
Oftentimes, I've bought slices of pizza at my fav pizza joint and eaten while walking down the alleys in Chania.
And if you're in a city hotel where only breakfast is included in your fee, then you may want to treat yourself to a pizza. Even better if delivered right to your room after a long day at the beach.
Even more so, if you're renting an Airbnb in Chania, and the will to cook might equal zero after a long afternoon sightseeing… And after all, you're on holiday!
So, without further ado check these pizza restaurants, pizza for delivery, and take away pizza… and, in every case, tested by yours truly…
Here you go, then, the best pizza Chania!
It's Pizza Time
(Pizza delivery, Chania)
This is a very small and new place not right in town, but who cares?
This is a delivery place. And it has quickly turned into my place to go for Chania pizza delivery. It arrives home, fast, hot, and delicious.
My favorite pizza toppings are Agrotiki (Farmer's pizzas) and Caesar's which includes a unique crust filled with Philadelphia cheese. I tried it yesterday for the first time and it's to die for.
That pizza inspired me to write this post!
They also have garlic bread, sweet and savory crepes, burgers, and pasta.
They conquered me on Valentine's Day with a heart-shaped pizza Margherita with a yummy Philadelphia cheese decoration on top.
Locals know: And what do you do when you don't eat the whole pizza??? Yeah, breakfast! This pizza is top quality, when heated in the oven the next day, it still tastes like freshly baked…
Delivery and takeaway only
Akrotiriou 48, Chania
Phone number: (+30) 2821023200 – (+30) 6986833306
Funky's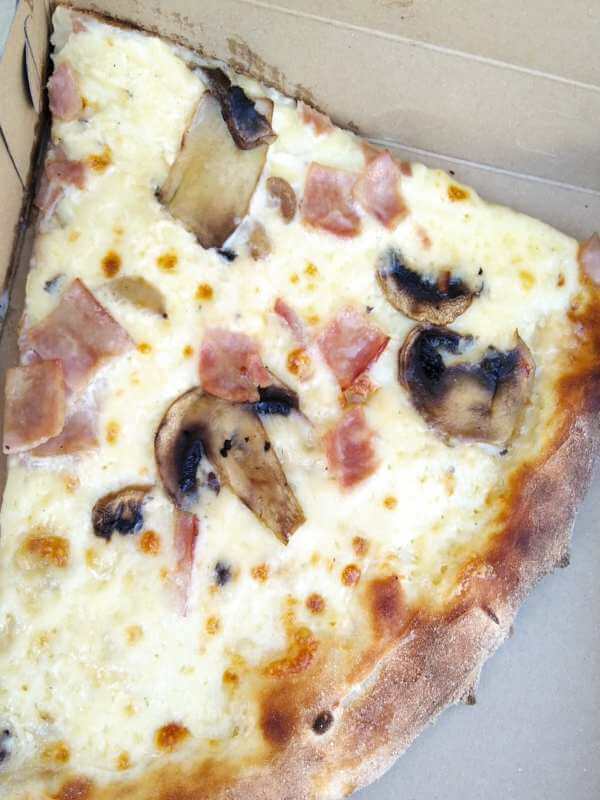 This is the first pizza place in Chania we ever visited and it never stops surprising me how tasty this pizza can be.
I've already mentioned this place in my article about street food in Chania because there's always a freshly baked pizza ready to be served in no time.
Funky's has tons of flavors (the one with veggies is great), but they also serve burgers, crepes, and salads for very, really very cheap prices. If you're on a budget, you'll be eating here a lot.
Another of my favorites, Funky's is the place we choose to stop with the car for a quick takeaway when we feel like a couple of slices and a coke after midnight.
We enjoy driving to a nearby secret spot right by the Lighthouse for a romantic pizza fix after a night in town.
Delivery, takeaway, and a few places to sit.
76 Chatzimichali Giannari Street or 6 Sarpidonas Street, Arsenals, Old Town
Phone number: (+30) 2821 056300
Mozzarella
A good pizza restaurant in Chania, not strictly Italian in style, but it has a delicious crust and creative toppings.
The restaurant is near the Court House of Chania (Dikastiria neighborhood), and it is a nice place for a pizza dinner in Chania when you want to avoid the center but still be in a gorgeous neighborhood.
Details: Dine-in, delivery, and takeaway
14, Ir. Politechniou
Phone number: (+30)2821 056200
Grigoros
When not sure if it's better an Italian slice of pizza or a very Greek gyro wrap, then you can have the best of both worlds.
Although there are two locations in town, I love the small corner in Souda, just meters from the port. The pizza here is simple and you can add or remove ingredients from your topping just by talking with the pizzaiolo (pizza chef sounds too fancy, right?).
I always order the Four Cheeses pizza, and they are kind enough to make me choose the fourth cheese variety: Always blue cheese for me.
I must say that it is a great place where to eat pizza in Chania, and it's very affordable too.
Delivery is available. Don't confuse it with Grigoris, the famous coffee shop with branches all over Greece.
Delivery, takeaway, and dine-in – Take a look at the menu here.
81 E. Venizelos Ave., or Souda Square, Souda
Phone number: (+30) 2821 047400
Pappardelles
Another great place where to get pizza in Chania is Papardelles, and it's not just pizza, but breakfast, brunch, dinner, and more! In this place, you must try Pizza Carbonara.
And it has excellent reviews by fellow Italians. Do we all know how picky can Italians be when it comes to pizza? That says it all.
If you're hanging out in Daratso, or near Platanias, and don't feel like coming to town, this is the place to go.
Delivery, takeaway, and dine-in
2, K. Tsismenaki St. &, Daratsos
Phone number: (+30) 2821 032300
You might also want to read how to spend 2 fantastic fays in Chania town
La Prima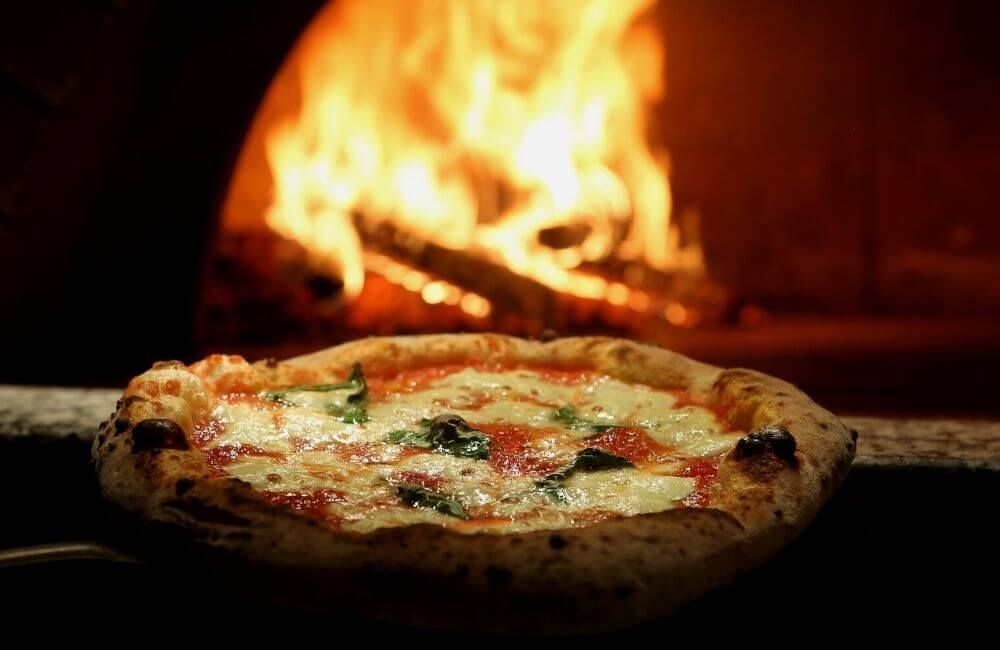 Another Chania pizza place with fair reviews online and delivery available.
Might be a little bit too thick for Italians, but I find the pizza tasty.
They also serve traditional pasta, very good salads with Italian ingredients (check prosciutto & ruccola pizza!), and ice cream!
INSIDER'S TIP: If you're in the mood for ravioli and love a good cheese sauce, try their Palermo Ravioli. Also enjoyable is their courtesy pizza bread hot from the wooden oven!
Delivery, takeaway, and dine-in
29, Ir. Politechniou St. or 28, Leof. Irakliou
Phone number: (+30) 2821 076868
The Italian Job
It might not be the greatest pizza in town, but it does the job (and quite a good job!) at a fair price.
If you're not after a fancy place and will be happy with a few toppings to choose from you can head to The Italian Job.
This is a small place a bit off the old town, but it's easy to reach on foot from the Public Market. They also serve good pasta and a surprisingly good risotto.
Laganon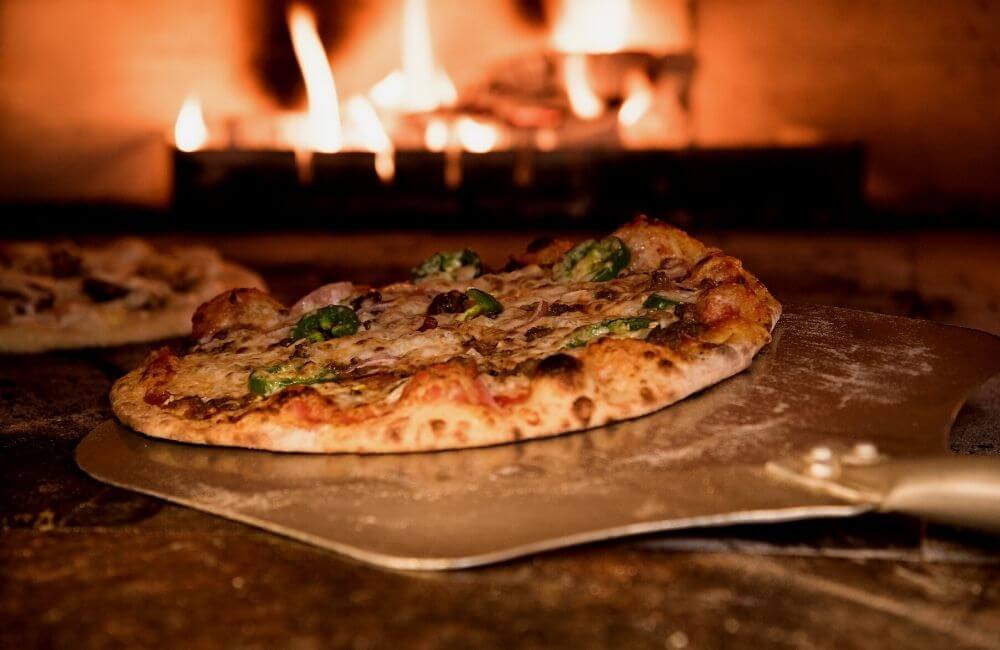 A great place in Chania for pasta (which is their main specialty), Laganon also makes outstanding pizzas.
I believe it is among the best places to eat in Chania, and not just pizza, therefore you will also find it in my best restaurants in Chania post.
Laganon is in Splantzia, a few meters from the square and it is often full, which is never a bad sign.
You can check their pizza menu online here.
Dine-in and curbside pickup
68, Daskaloggiani St.
Phone number: (+30) 2821 114808
Yes, maybe there are not many places for good pizza in Chania, but the ones on the list do know how to make their pizzas. Have you ever tried Chania pizza?
Read more about Crete
🛌 Suggested Accommodation in Chania
🗺️ More resources to book your trip to Crete
You've Got to Pin this Guide to the Best Pizza in Chania Crete for your Next Adventures in Town!
---
You might also want to read these posts about Crete's regions:
---
About my blog: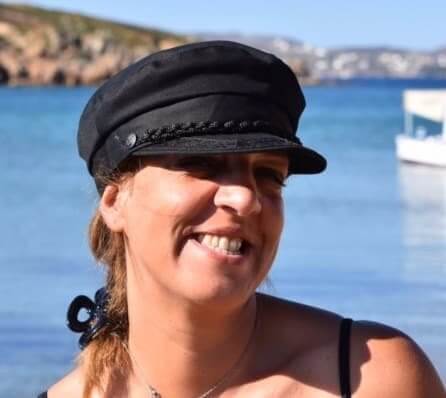 I moved to Crete in 2016. During these years, I learned much about the island.
In Crete, I juggle being a solo mom, hosting culinary tours, and writing for several travel blogs.
I've written for Greek Reporter, published travel guides about Greece, and had more glasses of frappe than any regular person could ever handle.