Discover Crete, Greece's most stunning island!
Crete is one of those magical places that caught you by surprise and steal your heart without you even noticing. This is my personal opinion, and yes, it's totally biased, but I don't really think that any other place could match the authenticity of this land.
Am I passionate about Crete? Yes, I am! You won't find lukewarm experiences on this blog. That's also why I stopped writing often about other destinations. There's so much to see on Crete, that my wanderlust has shifted and it's taken the local travel bug.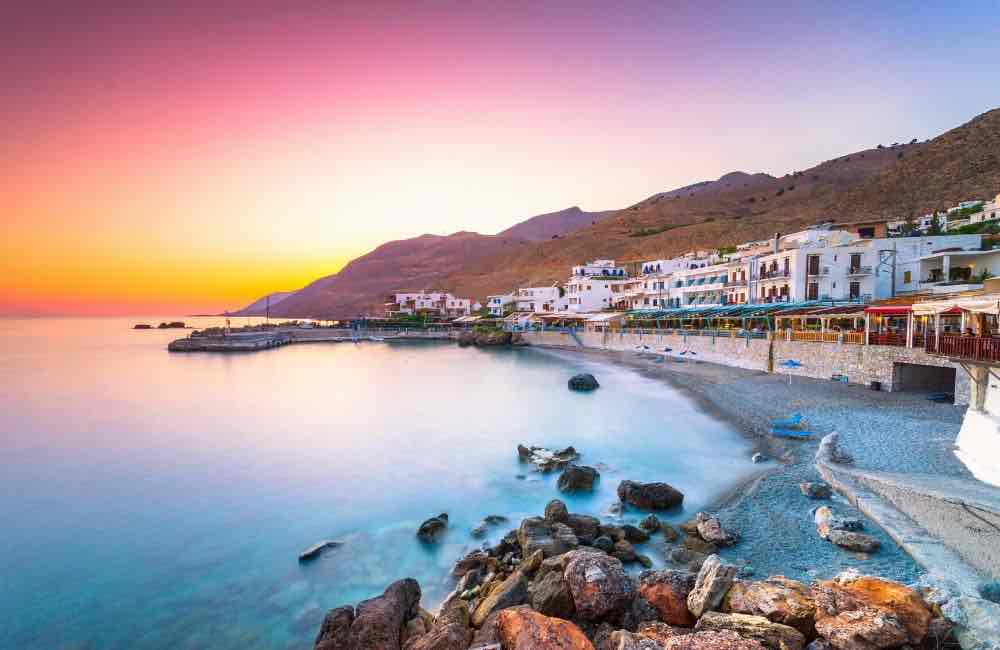 About this Crete Travel Guide
I wake up every morning thinking about making this a unique place for you to find the best experiences on Crete. This guide and this blog are not other collections of articles written by someone who's been on Crete for a week… Yet, it's neither a boring, endless list of literally everything without any soul in it.
This travel guide is my Crete, it's my experiences and my tips to plan a visit and discover the things I've seen again and again… because I can't live without them.
Who's this guide for?
This Crete Travel Guide will be really handy if…
you're planning your own itinerary,
you're a fan of road trips & independent travel,
it's your first trip to the island, or
you keep coming back year after year!
I've put all my passion, my experience, and a good dose of research into every post. And I know I will make you enthusiastic about the island. The island is a universe of its own… Discover the best of Crete with me!
This is a different travel guide to Crete. Everything I share comes from direct experience, from my own road trips, hotel stays or visits, restaurant nights, and from hosting a lot of returning friends and tourists on my gastronomic tours.
Ok, now that you know why this blog can show you a different side of Crete, let's get to it…
General information about Crete
Map of Crete
Travel guide essentials: Planning the trip
These practical guides are easy to check and include essential information that you need when planning your trip to the island, before booking where to stay, and when deciding if you might need to rent a car.
Travel inspiration
These articles contain suggestions, tips, and curious information about Crete! Read books to get inspired, learn some curious and fun facts about the island, or check what fils you can watch to see some of the local landscape before landing on Crete
Cretan cities you should visit
Crete is divided into four different regions. Heraklion, Chania, Lasithi, and Rethymnon. Each of these regional units is home to an important capital city. However, there are more villages and important towns worth a visit on Crete.
Stunning beaches…
Crete is home to hundreds of shores of stunning beauty. In every region of Crete, you'll be able to find beaches that have been attracting tourists for years: exotic landscapes, pink sand, palm tree forests, the beaches of Crete are among the prettiest in Europe.
Here, you will discover everything about the most famous beaches of Crete as well as about unique hidden bays known only to the locals. Discover the best beaches in Crete in the following posts.
Crete for families
Crete is a great destination for families with kids. Shallow beaches, soft sand, and sunny days make everyone happy! Tasty and healthy food and endless attractions turn Crete into a great family holiday destination. Check these guides to plan a family holiday on one of the most kid-friendly destinations in Greece.
Popular places to see in Crete
Food & wine guides
Best itineraries to discover Crete
Genius packing guides to travel to Crete
Frequently Asked Questions About Crete
These are some of the many questions you send me via e-mail about Crete and how to plan a visit.
E-Book: West Crete Travel Guide
Resources
Are you coming to Crete any time soon?
Let me know in the comments below!