Crete is a magical place that catches you by surprise and steals your heart without you even noticing…
This is my personal opinion, and yes, it's totally biased, but I don't really think that any other place could match the authenticity of this land. Am I passionate about Crete? Yes, I am!
You won't find lukewarm experiences on this blog. That's also why I stopped writing often about other destinations…
There's so much to see in Crete that my wanderlust has shifted and it has the local travel bug!
Explore Crete with The Tiny Book
The four regions in Crete
There are four different regions in Crete, each of them with its own unique characteristics, fantastic landscape, and a collection for great things to do.
The most important region is Heraklion, which also hosts the capital of the island. Next up in importance comes Chania, one of the most beautiful places in Crete, with stunning beaches, mountains, and a traditional old town.
Rethymnon comes right after, a land of beautiful scenes and nature, churches, monasteries, villages, and a pristine South coast to discover. Finally, the Lasithi region, often overlooked and forgotten, Lasithi treasures arguably the most authentic side of Crete.
This Crete Travel Guide / Blog will be really handy if…
you're planning your own itinerary,
you're a fan of road trips & independent travel,
it's your first trip to the island, or
you keep coming back year after year!
I've put all my passion, my experience, and a good dose of research into every post. And I know I will make you enthusiastic about the island. The island is a universe of its own… Discover the best of Crete with me!
This is a different travel blog. Everything I share comes from direct experience, from my own road trips, visits, restaurant nights, and from hosting a lot of friends and tourists on my gastronomic tour.
Ok, now that you know why I can show you a different side of Crete, let's get to it…
Get inspired
Navigate suggestions, tips, and curious information about Crete! Read books, learn some odd and fun facts about the island, or check what films you can watch before landing on Crete.
Things to know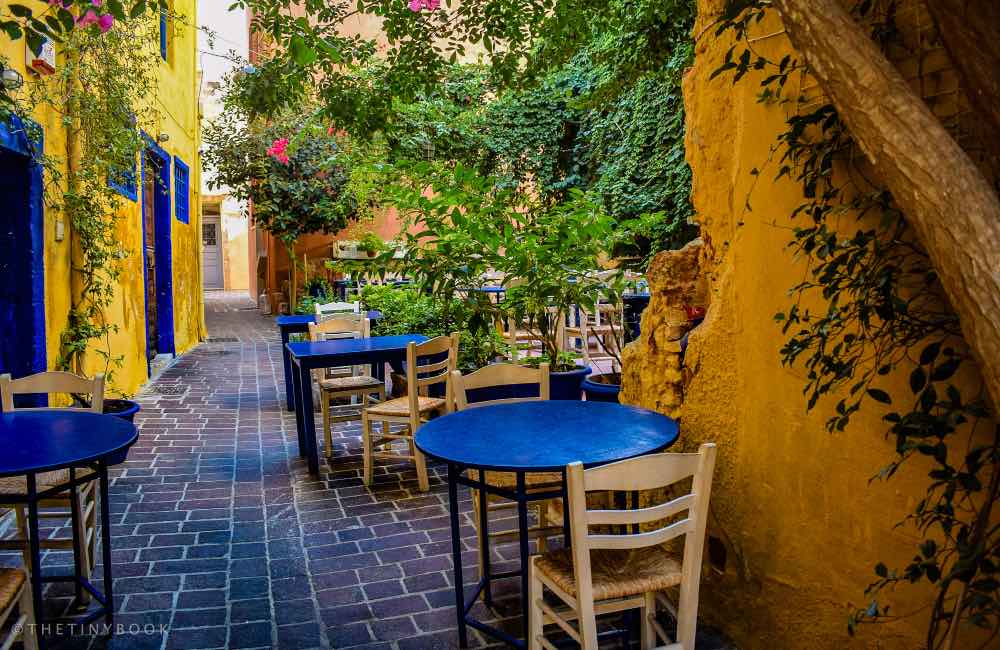 Discover what to do
Unique and super thorough guides divided by region, area, or city including ridiculously useful information and tips to explore more in the most convenient way… from the perspective of a local.
things to do in crete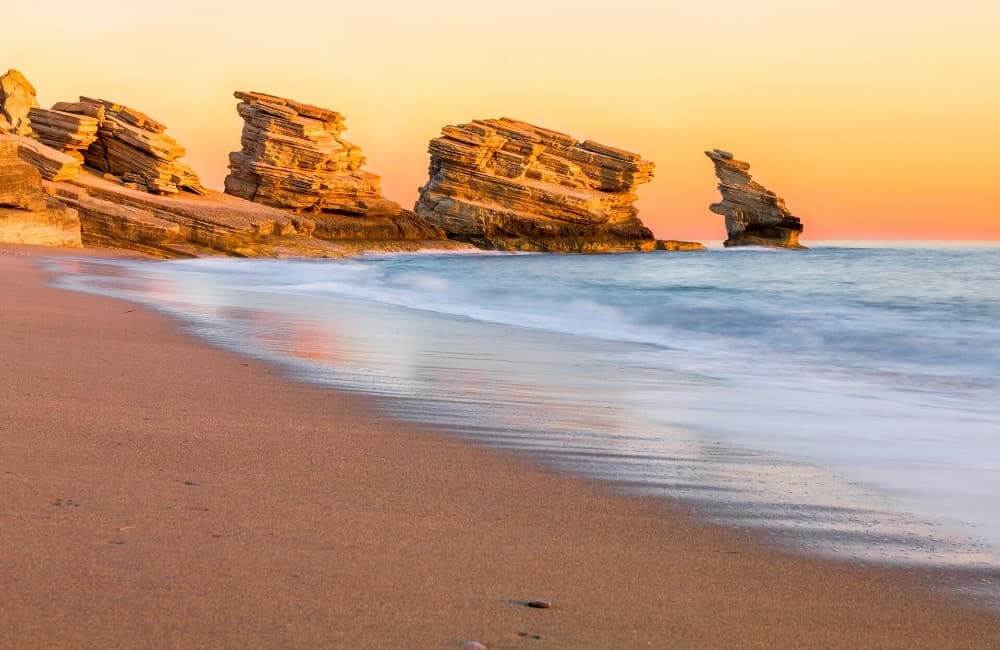 Explore unique beaches
Imagine soaking in the warmth of the Mediterranean sun and swimming in the most pristine waters you could ever imagine… Crete has that to offer, and much more!
BEACHES IN CRETE
Plan the perfect trip to Crete
Planning the trip
Get ready to visit the island, design itineraries, and learn how to plan a seamless trip to the island.
Plan for Crete
Packing
Super useful packing guides and tips on what clothes to wear when visiting different places in Crete.
Pack for Crete
Where to stay
Fantastic accommodation guides, hotel reviews and unique rental homes for your vacation in Crete!
Crete Accommodation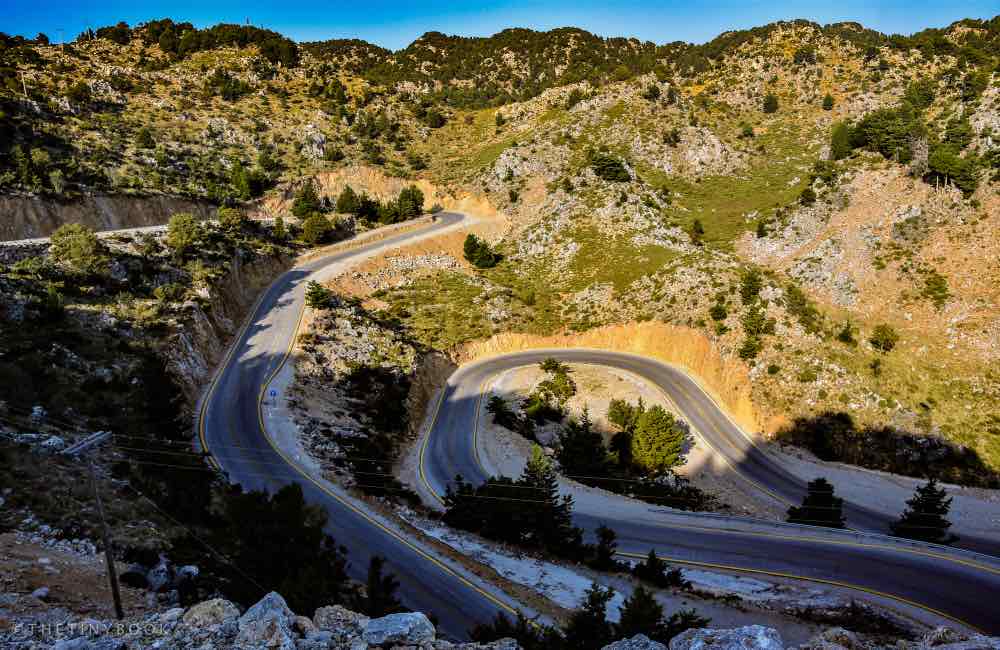 On the road
Moving around, parking, tips for driving in Crete, how to rent a car, and best routes to explore the island.
Crete on the road
Eat & Drink
Everything about food and wines, local spirits, best restaurant, top bars and coffee shops, street foo, and much more!
Eating in Crete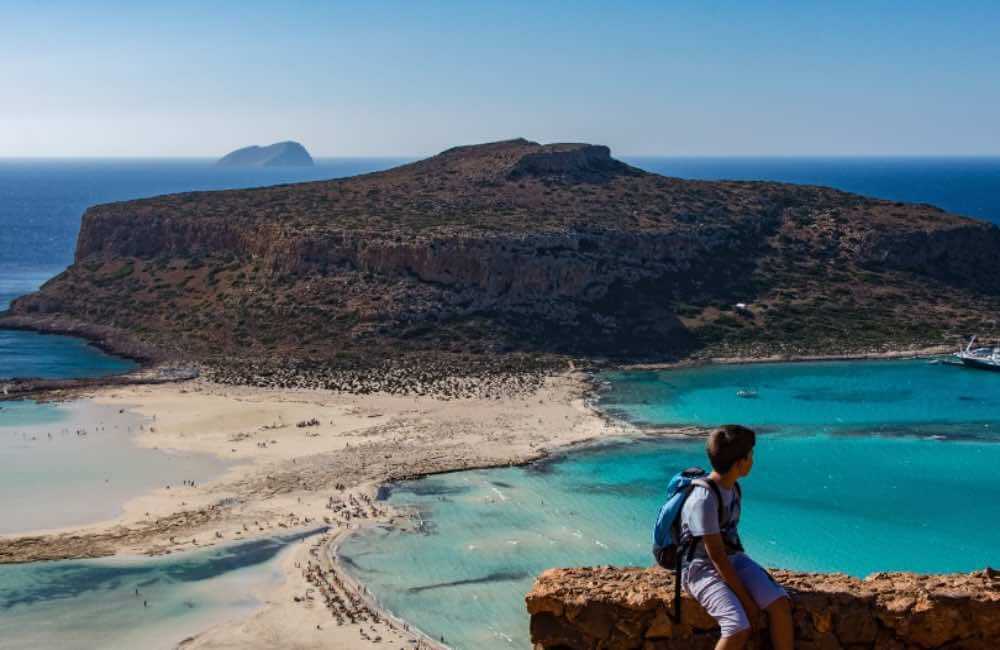 Crete with kids
Traveling to Crete with the family? Special guides with the best areas and things to do with kids in Crete!
Crete for families
Recommended articles about crete
These practical guides are easy to check and include essential information that you need when planning your trip to the island, before booking where to stay, and when deciding if you might need to rent a car.
These articles contain suggestions, tips, and curious information about Crete! Read books to get inspired, learn some curious and fun facts about the island, or check what fils you can watch to see some of the local landscape before landing on Crete.
Best places to visit in Crete
Crete is an island gathering a variety of stunning landscapes and outstanding traditions, pristine beaches, imposing mountains, and some of the most hospitable people in the world. Here are some generic travel guides that highlight the best of Crete.
General information about Crete
FAQ about Crete
These are some of the many questions you send me via e-mail about Crete and how to plan a visit.
When it the best time of the year to visit Crete?
Crete has a fairly good climate all year round. Winters can sometimes be cold and rainy, but on some seasons it can be surprisingly warm. In spring everything blossoms, fields get covered with beautiful flowers and lush trees, but the sea has still not received enough sun to be really warm.
The central summer months of July and August tend to be extremely hot and super crowded, but if that's something you don't really mind, summer is a great season to discover the beaches of Crete. The best months are certainly September and October. The sea is warm, the extreme heat subsides and the atmosphere is pleasant and very quiet.
What are popular places to visit in Crete?
The most popular places include archaeological sites such as the Minoan Palace of Knossos and Festos, the pink sand beach of Elafonisi, Balos Lagoon and the coastal town of Paleochora.
The old towns of Rethymnon and Chania, Falassarna beach, Matala beach, the palm beaches of Preveli and Vai, the seaside village of Loutro, and the gorge of Samaria are other of the most visited places on Crete.
Where is Crete?
Crete is a Greek island located in the southern part of the Aegean sea. It's Greece's largest and the fifth-biggest island in the Mediterranean. The northern coast faces the Sea of Crete while the southern side of the island is bathed by the Libyan sea.
Is Crete a dangerous destination?
Crete is a still a very safe place to visit. You should always be careful, as in any crowded or very touristic place, but there's not high crime rate on Crete, especially if you compare it with other destinations in Greece and in the rest of southern Europe.
Is Crete a family-friendly destination?
Crete is one of the best family destinations in Greece. Not only your kids will find super safe beaches, with shallow waters, fine sand, and protected from the winds, but they will also be able to enjoy a very friendly atmosphere. Cretans love kids to the point of spoiling them.
Besides, there are countless entertainment opportunities, dedicated museums — sometimes even interactive, interesting archaeological sites, water parks and theme parks, and hotels specially thought for children. Besides, Greek food in general, and Cretan in particular is not only tasty and appealing for kids, but also extremely healthy.
What's the landscape like in Crete?
A large part of Crete's landscape is made of high mountains and a very rugged terrain, there are deep and long gorges, plateaus, and caves, but also soft valleys, rivers, lakes and some of the most spectacular beaches in the Mediterranean.
Is Crete a romantic destination for honeymooners?
Crete is ideal for a romantic holiday, a honeymoon, or a couple escape. There're even themed and adult-only hotels if that's what you're looking for too. On Crete, you'll find romantic shores every step you take, perfect spots for sunset or sunrise, cozy mountain stone-houses, and romantic views.
Can I see all Crete in one week?
You might be able to have a quick panoramic view of the best of Crete in a week, but 7 days aren't enough to see such a huge island. We recommend to plan to spend at least 10 days on the island.
If you have more time, even better! If you have just a few days and travel to Crete for a short city-break, don't try to rush around from one region to the other, just concentrate on one city and the surrounding area and if you like it, plan a second trip. Second and even third-time visitors to Crete are quite the norm in every season.