Explore Chania like you never imagined before!
Join one of my tours in Chania, one of the most beautiful places on the island, and discover the hidden gems that only locals know about.
Experiences are not tours, they are not made by a tour guide and there are no boring explanations whatsoever!
An experience is an activity crafted around a theme, such as food or photography, and they a better way to approach a place, hand in hand with a local. You will learn and understand the nature of the island, its people and its culture while creating unforgettable memories!
My experiences showcase a different side of Crete's culture and allow you to discover the most authentic traditions from a different point of view. You'll be able to approach the Cretan culture from its wine, its gastronomy, or even through unique landscapes for great photography.
Join one of these Experiences in Chania, Crete
(All the experiences are available in English, Italian, and Spanish)
Gastronomic Experience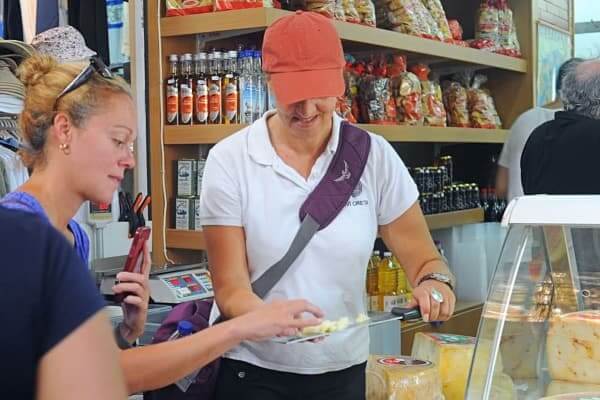 Chania's Top Food Experience
Rated #1 in the Best Tour Platforms
*This tour might be slightly different or be suspended until the reopening of the Municipal Market (2024)
Morning Walk
(4 hours)
Includes breakfast, food sampling, coffee break & Greek meze.
Start the day sampling a traditional Cretan breakfast and popular Greek breakfast.
Step into the tastes and aromas of the old Municipal Market to taste pies, honey, cheese, olive oil, and spices.
Walk the Old Town of Chania, enjoy some Greek coffee and visit backstreet culinary spots and artisan shops.
End your morning with tasty local appetizers.
Cretan Wine at Sunset
The best colors of the day paired to the unique tastes of Crete
Late Afternoon Walk
(4 hours)
Includes wine tasting session, meze, ice cream & wine.
Discover the vibrant wine panorama of Crete and taste some of the 13 indigenous varieties with a certified sommelier.
Walk around hidden traditional neighborhoods and enjoy the sunset and the Venetian port.
Sit at a Cretan table for a delicious platter of appetizers and ice cream.
End your evening with a glass of wine in one of Chania's top bars.
Some venues might not accept minors.
Photography Tour
Bespoke experiences to discover hidden Chania though your lens
Late Afternoon Walk
(3 hours)
Photographic tour in abandoned Chania &
Cretan beer by the sea.
Explore the abandoned district of Chania's tanneries and the former red-light area walking right by the sea.
Enjoy shooting its suggestive sunsets while discussing photographic techniques.
Experiment with light and take home a unique souvenir from your trip to Crete.
End your experience with a glass of local beer right at the seaside promenade as the sun goes down on the old town.
You've probably already read my post about Crete's pink sand beach. If you're interested in the full-day experience of the beach, with a visit to some of the nearby places mentioned in the article, as well as a delicious Cretan lunch in a mountain village, contact me via e-mail and I will take you there.
Spend one full day in Elafonisi, one of Chania's top beaches
With this tour we will explore a mountain cave and a monastery by the sea, lunch in a traditional taverna, and have extra free time to explore and enjoy the wild landscape of Elafonisi.
Private Tour (quote upon request)
This experience includes pick-up and drop-off.
Transfer in comfortable and modern vans with a professional licensed-driver (up to 16 passengers – additional seating available too).
ASK FOR A QUOTE
Lisa said…
We had the most amazing time with Gabi! Definitely the highlight of our trip to Chania. Watching her interact with the locals and helping us purchase items from the local vendors was such a treat. She made the day fun and informative. If we return to Chania, we will definitely book another tour with Gabi!
Jonah said…
We enjoyed our day with Gabi! My girlfriend and I were the only people on the tour, so we had a very unique opportunity for a very personal experience. Gabi went out of her way to make sure that we were not only happy, but that we had a true Cretan experience. We highly recommend doing this tour early in your trip- after our tour we had so many more ideas for where to eat and what to do that we wish we had known earlier. Thanks for everything Gabi!!
Gaby said…
Gabi Ancarola's intimate knowledge of Cretan cuisine (and history) made her food tour through Chania (A Taste of Crete) very special, but most of all we enjoyed meeting the people behind the food in places off the beaten track. We started with greek coffee and bougatsa, saw how bougatsa was made, looked into pots where food was prepared for lunch, smelled herbs, tasted artisan cheese, olive oil, thyme honey and raki and ended up where we started (in the food market) to finally taste a seafood platter! On the walk through town Gabi gave us also an introduction to the history of Crete, pointed out restaurants and introduced us to the real leather and ceramic shops. Highly recommended and should be taken at the beginning of a holiday so you have time to go back to all her favourite places which throughout our holiday became our favourite places too!
Read all the reviews
[contact-form-7 id="113010″]
Bespoke itineraries in crete
Coming to Crete soon? If you have questions about your trip to Crete and need some help, you can count on me!
I'll be happy to show you the most authentic Crete!
I'm here to help you design a personal itinerary.
I also have for you great tips about holidays on the island with kids
And to taste the most amazing Cretan food and wine.
Start getting ready for everything that Crete has to offer…
Get inspired
Navigate suggestions, tips, and curious information about Crete! Read books, learn some odd and fun facts about the island, or check what films you can watch before landing on Crete.
INSPIRATION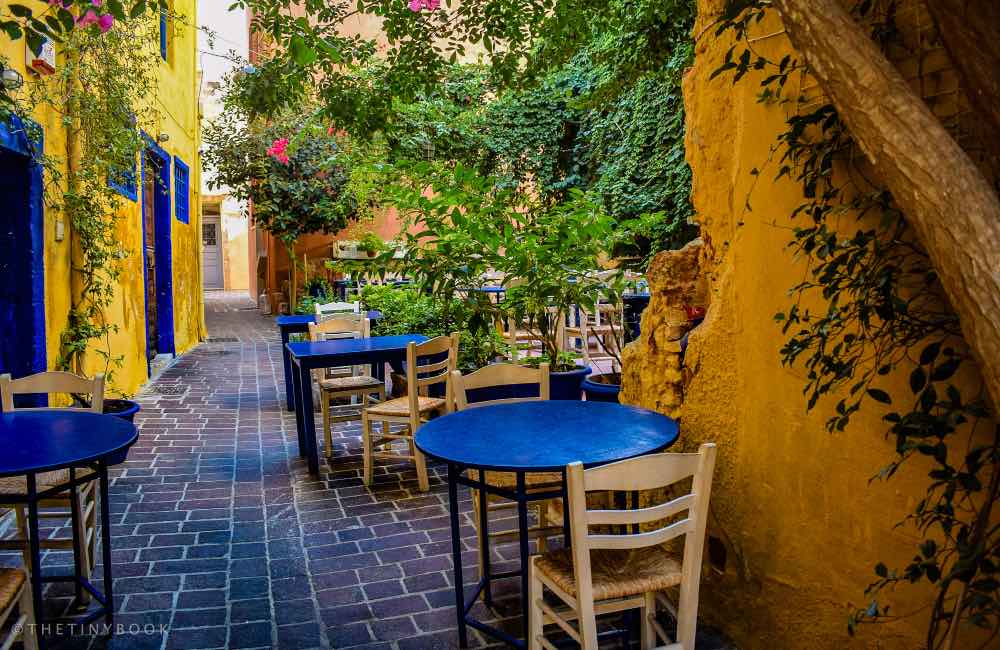 Discover what to do
Unique and super thorough guides divided by region, area, or city including ridiculously useful information and tips to explore more in the most convenient way… from the perspective of a local.
PRACTICAL GUIDES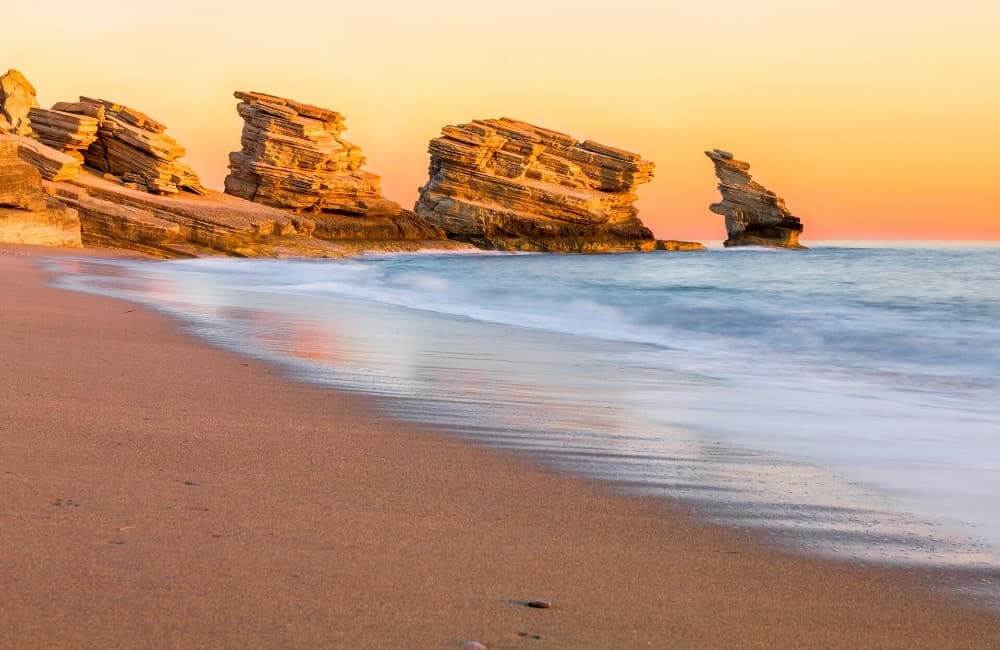 Explore unique beaches
Imagine soaking in the warmth of the Mediterranean sun and swimming in the most pristine waters you could ever imagine… Crete has that to offer, and much more!
BEACHES IN CRETE
These articles contain suggestions, tips, and curious information about Crete! Read books to get inspired, learn some curious and fun facts
about the island, or check what fils you can watch to see some of the local landscape before landing on Crete.
In this article, you'll find all the various transportation options and other valuable tips [...]
Are you coming to Crete any time soon?
Get in touch and let me know!