Region of Rethymnon
Four are the different regions in Crete, each of them with a fantastic landscape, unique traits, and so many things to discover.
The third most important region in Crete is Rethymnon, a land of beautiful scenes and nature, churches, monasteries, villages, and a
pristine South coast to discover.
A suggestive array of seaside resorts, traditional villages, and breathtaking naturee, Rethymnon is the third most important region in Crete.
Rethymnon is home to Mount Psiloritis, the highest peak on the island, which is surrounded by beautiful valleys and stunning caves open for you to explore.
The southern coast of Rethymnon hosts a wilder landscape and a remarkable beach where a sparkling river meets the sea in a unique palm tree environment.
The capital of the region, on northern coast, is the charming city of Rethymnon, with its old town, Venetian harbor, and romantic lighthouse, right by the Sea of Crete.
February (or March) are the best months to visit the region to check the Carnival of Rethymnon, attracting hundreds of visitors from the rest of the
island with its authentic Venetian atmosphere. The celebrations include dancing, parades, and unique Carnival costumes.
Summer is great to visit Rethymnon's beache. You can choose to stay on the northern coast, more touristic, to visit the beaches in Panormo or Bali.
Or you can go south of the region to visit lesser known shores, such as Ligres, Triopetra, and Agios Pavlos.
In Spring, hundreds of flowers bring color and fragrance to the landscape. The temperatures are pleasant to discover mountain paths,
explore gorges, or the unique monasteries of Rethymnon.
Once the Fall arrives, you can enjoy a still warm sea on virtually empty beaches. The crowds have already left the island and it's time to enjoy
the best of Rethymnon.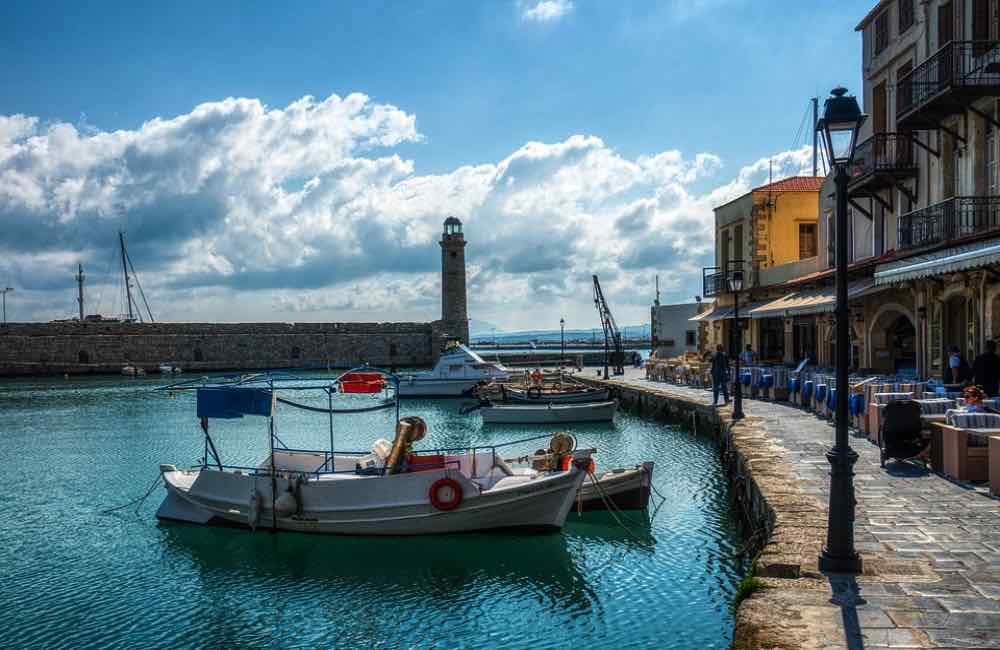 You can reach Rethymnon from Chania driving along the National Road to the west, the trip takes about 45 minutes.
From Heraklion, instead, you need to drive east along the same road. The trip is about an hour.
In summer, twice a week, you can reach Rethymnon by boat from some of the Cycladic islands (Santorini, Ios, Naxos, Paros, Mykonos).
How to move around in Rethymnon
Rethymnon has a good road system on the northern coast. The national road connects Rethymnon both to Chania (West) and Heraklion (East).
To reach the southern part of the region it's necessary to travel across the valleys and the mountains. There's also a road that connects
Rethymnon to Agia Galini.
The best way to move around is driving your own rental car. If you're in need of extra advice, check this tips to drive safely in Crete.
The public bus system regularly connects different touristic centers in the region from April to October. The Public Bust Station is located
a few meters from the Fortezza, right opposite the coast.
What to see and do in Rethymnon
Are you coming to Crete any time soon?
Get in touch and let me know!