Are you as addicted to coffee as the Greeks? And if are you also planning to spend some time in Rethymnon, then this is a super useful article that you should bookmark!
Read on to discover where to get the best coffee in Rethymnon, Crete.
---
Disclaimer: Posts include affiliate links to products or services. I might earn a commission if you make a purchase.
---
Coffee Shops in Rethymnon, Crete
Coffee Culture in Greece
Coffee is an inevitable part of Greek life. You will rarely find a Greek who doesn't like coffee.
Over here, people start their day with coffee, live with coffee, love coffee, and might even go to sleep after a cup of coffee!
You can easily spot locals holding a coffee cup while they are working, talking, doing business, or even driving. Yes, drinking coffee while driving a car, ok not so strange.. But have you ever seen anyone having coffee while riding a motorbike?
Here you will!
Picture this: a guy riding his motorbike, drinking coffee, even rolling a cigarette, and also talking to another motorbike rider who is also drinking coffee. This is nothing but a typical picture in Crete and the rest of the country!
The Coffee Ritual
First things first, drinking coffee is not only a necessity, it is a whole ritual that locals can't miss.
Greeks, and Cretans, know their ways to enjoy this drink, and they are never in a hurry while they are enjoying a cup of coffee.
It can even be rush hour, for all they care, or the end of the world, but NOTHING will interrupt a Greek from peacefully finishing a cup of coffee.
What Coffees Can You Have in Greece?
These are some of the most common types of coffee you'll encounter in Greece…
Elliniko, Greek Coffee
There are several types of coffee that are common in Greece. First and foremost is Ellinikó, the traditional Greek coffee. Almost like a Turkish coffee, but never offend a Greek by saying so, when you're in Greece, it's an Elliniko, nothing else.
Brewing a perfect Ellinikó is believed to be an art that only Greeks know how to manage. Ellinikó is prepared in a small pot called briki.
While in a modern way, the briki is placed directly on the flames, in the past, it used to be prepared on hot sand.
Some traditional cafés (the local kafenio) still prepare coffee that way, and you will definitely find a few in Chania Old Town, for instance,
Now that you have your briki, put the grounded Greek coffee with the desired amount of sugar in the briki, fill it with water and brew it on a low flame while the coffee starts to boil.
This is the clue moment: don't let it completely boil otherwise it will spoil the taste.
Besides, you must be super careful, one minute of distraction and you might end with the whole content of the briki on the floor. I've seen it many times! Greek coffee is usually served in small cups with a glass of water.
Italian Freddo, the Greek Way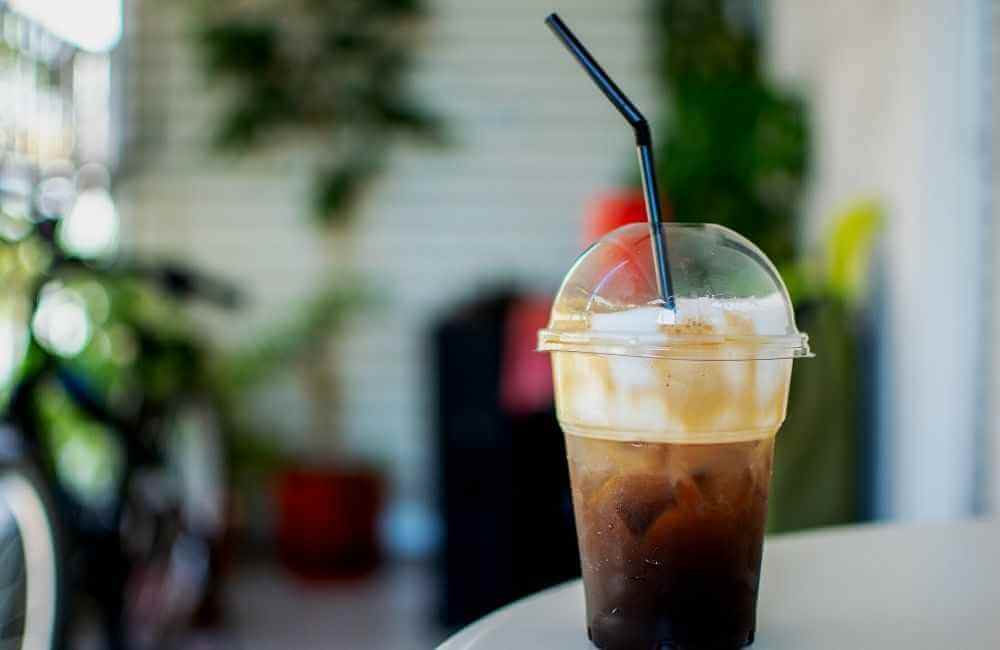 The next type is freddo or iced coffee. There is freddo espresso when espresso coffee is mixed with ice. Or there is freddo cappuccino when espresso is mixed with ice and covered with milk.
This is a relatively modern style of having coffee, but highly popular in Greece, especially during summer and among young people.
My Fav: Frappè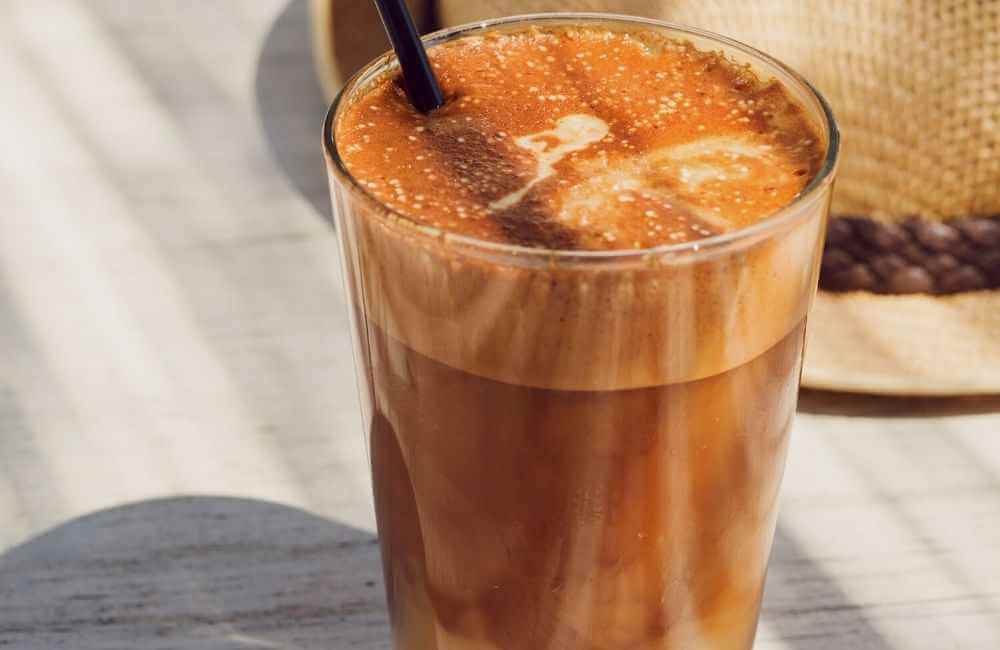 Another type of cold coffee is frappe. Frappe is made in an interesting way, and it actually was invented here in Greece.
To make a frappe you use instant coffee (usually Nescafe) which you shake it with a small amount of water and sugar (if you want). Then you add ice and more water and in the end milk (again, if you want it).
This is a refreshing and actually strong coffee drink. And it was the first thing I used to do when setting foot on Greek soil before moving to the island: ordering a freddo. Now, I make it at home!
Filter Coffee
Another kind of coffee you can have, which is actually not very popular among the locals, is filtered coffee. It is also known as French coffee or American coffee.
How Do You Drink It?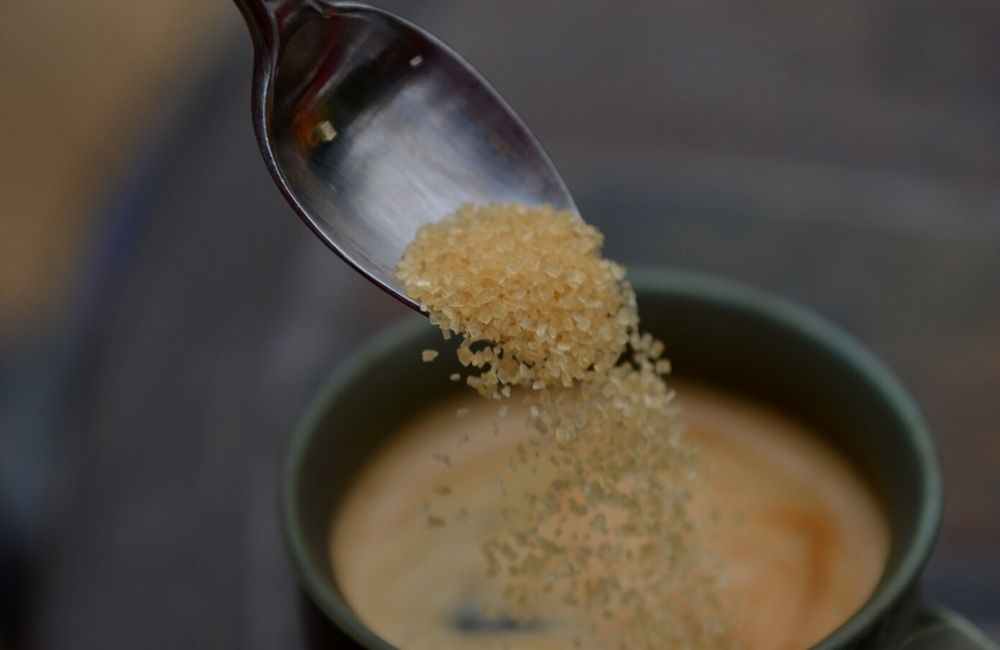 When you order your coffee, remember that you'll be asked how sweet you would like to have your drink. So you can ask to have it made with or without sugar. Here are some terms that will help you to order the coffee the way you like it:
Sketo – without sugar
Metrio – 2 teaspoons of sugar
Pros Gliko – 3 teaspoons of sugar
Gliko – 4 teaspoons of sugar
Me mavri – with brown sugar
Me zaxarini – with sweetener
Me gala – with milk
Where to Get Your Coffee
You can find coffee literally everywhere in Greece you can find literally everywhere: in coffee shops (called in Greek kafeteria), restaurants, taverns, bars, pastry shops, and even kiosks (locally known as peripetero).
A special place full of tradition is the kafenio.
Kafenia (the plural) are old-style bars where usually local older men gather to spend time together, discuss the latest news, or play the traditional game known as tavli.
In old times, the kafenio was a place strictly for men, but now not so much. Overall, anyone can sit at a kafenio to feel the local vibe and atmosphere.
Besides, this is the best place to try the real Ellinikó made by local masters.
Best Places for Coffee in Rethymnon
Now that you have a little background on Greek coffee culture, let's have a look at the best places for coffee in Rethymnon, Crete.
Bankery
Location: Dimitrakaki 2.
Located directly in the center of Rethymnon, this trendy coffee shop has always a cheerful atmosphere. It also serves exceptional coffee. Professional baristas will brew the coffee for you in no time while the beautiful interior design will welcome you to chill out.
They also serve good food and pastries, so the place is perfect for breakfast or brunch. The lounge music creates a relaxing environment, while seasonal decorations are perfect for Instagram fans!
Discover the best things to do in Rethymnon at night.
Barrio The Neighborhood Café
Two locations: Dimitrakaki 1 and Emmanouil Portaliou 24.
Right across the street from Bankery, there is another great spot for coffee. This small coffee shop serves a huge selection of coffees and is a great place to sit and watch people passing by.
Whether you choose the wooden veranda or prefer to sit inside, you will have a great time. If you feel you need a bite, they also have a variety of fresh-made sandwiches.
This coffee shop has actually a second location, and this one is more popular with locals than with tourists.
So if you want to spend an evening and feel the local vibes then this is a place to go.
Looking for a place for breakfast? Check. out the best breakfast spots in Rethymnon.
Le Jardin
Location: Iliakaki 15-18.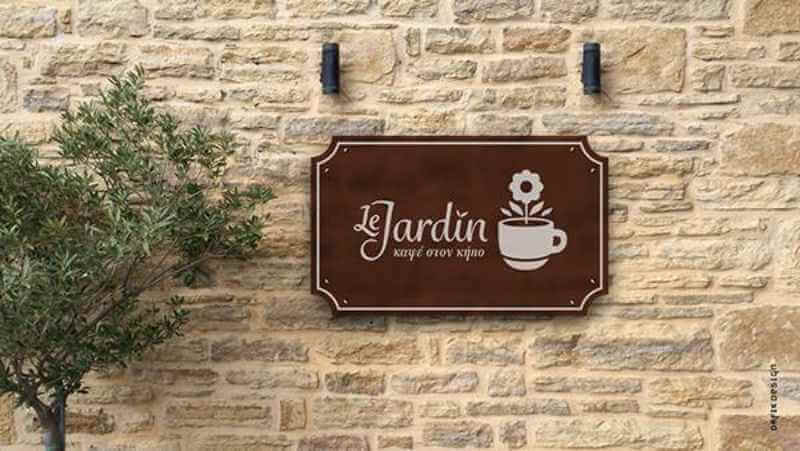 Hidden by the lush environment in Rethymnon's Municipal Garden, this spot is ideal for getting rest from the burning sun in summer. Sit outside and drink a delicious coffee, while enjoying the natural landscape.
The place offers great jazz music and, in the evenings, you can be lucky and enjoy a live concert in the square in front of the café.
The Roof Highrise Bar
Location: Daskalaki 1.
This is the only rooftop bar in Rethymno, located on top of Brascos Hotel. Morning coffee with the view over Rethymnon's old city and the Fortezza castle is a perfect start to the day.
Not to mention that this bar offers a great menu and a creative variety of signature cocktails. The stylish and cozy design, as well as pleasant background music, guarantee a fantastic time.
Post Speciality Café
Location: Moatsou 23.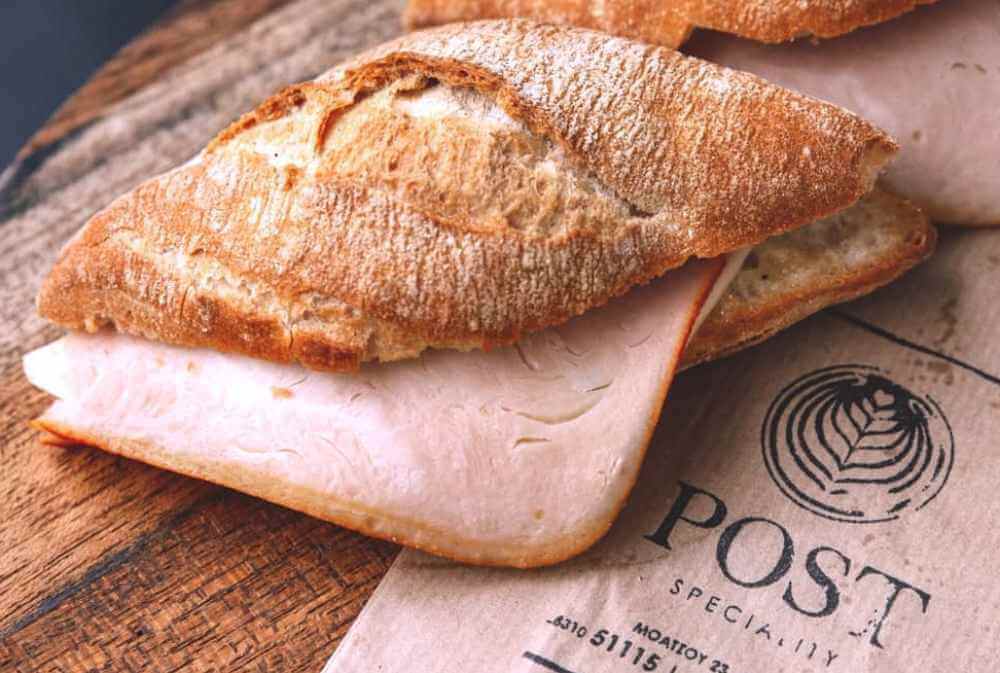 Post Specialty is a gorgeous stop if you want a coffee to go combined with tasty snacks. The baristas make a really good job and the coffee is always perfectly brewed.
A polite and quick service will save you plenty of time to discover the city. The trendy urban design can actually make you stay longer and enjoy your coffee at the table while watching busy local life.
Drop All Day Bar
Location: Moatsou, Dimokratias 8.
This place is perfect if you want to make a stop and relax a little bit. Big and spacious, it offers a lot of room for all the guests. Whether you want to stay at the bar, or relax on a comfortable sofa, you will get fast and friendly service, including excellent coffee.
I love this place as it is relatively close to the city center but at the same time away from the busiest and most crowded areas in town.
Ο Φούρνος του Νύκταρη
(Niktari's Bakery)
Location: Igoumenou Gavriil & 4 Martyron.
This pastry shop has amazing coffee! That is why you will never find this place empty. Great coffee and mouthwatering pastries make it one of the favorite spots all over Rethymnon.
Each time I head to the old town, I always stop here for coffee and some of their crusty breadsticks.
There is usually a line, but it is worth waiting for. Besides the girls that work here are very fast and will serve you in no time.
Moka
Location: Eth. Antistaseos 38.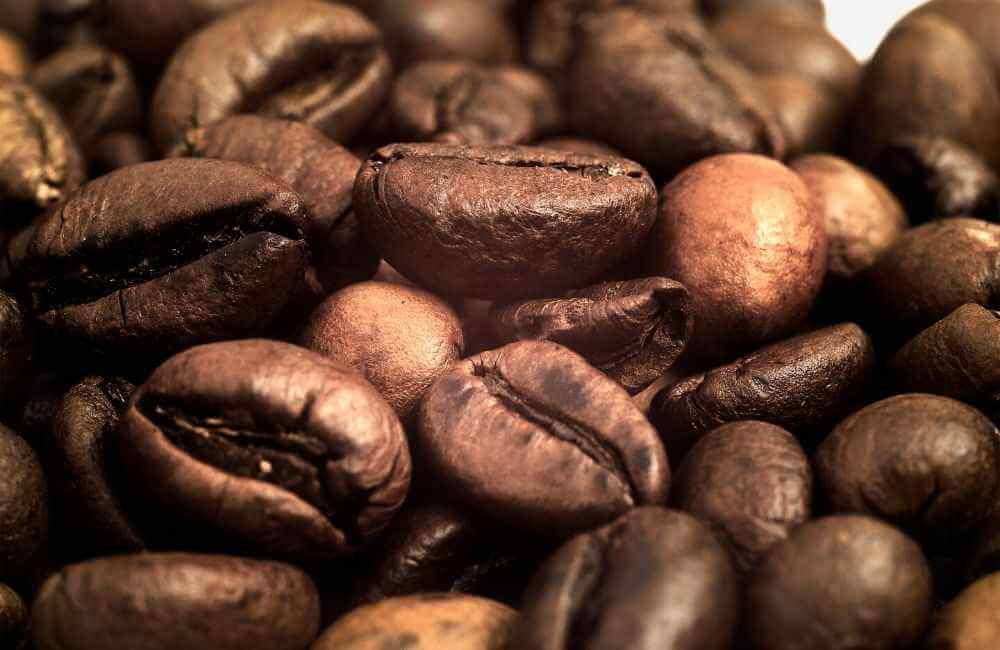 This is actually a store that sells Greek delicacies and sweets (don't pass it by!), spices, and more than 10 varieties of coffee. And here comes the best part. You can ask them to make you a coffee according to your taste!
They have an espresso machine so you can enjoy witnessing the full process of coffee making, from grounding to brewing.
They don't have a sitting place, so take-away is the only choice, but the coffee you will get is equal to perfection.
Lemonokipos Restaurant
Location: Eth. Antistaseos 100.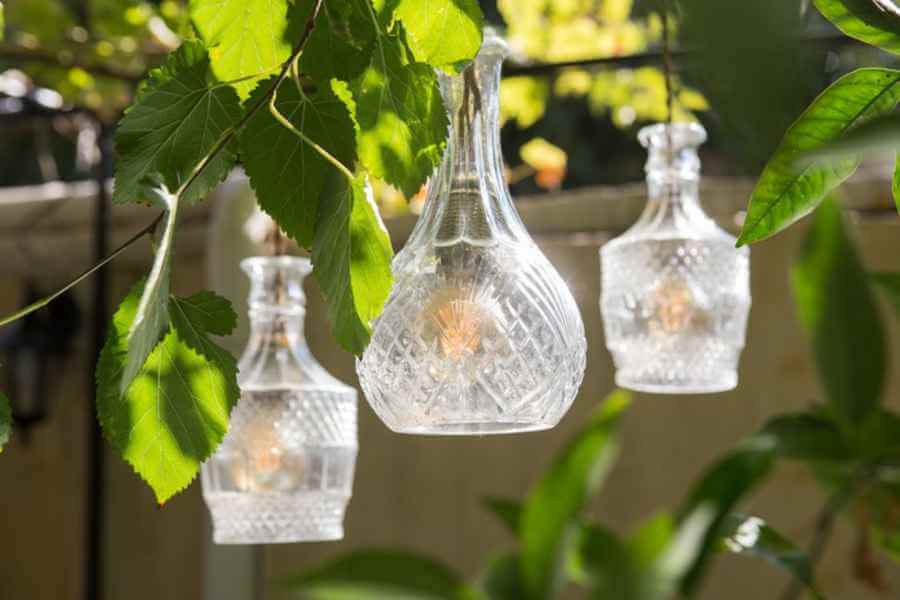 Even though this place is a restaurant, it's also ok to come here just for coffee (of course if you can resist all those inviting aromas coming from the kitchen).
Anyway, there's nothing like ordering a traditional Ellinikó to savor under the shade of lemon and pomegranate trees: a must-experience in Rethymnon!
Add traditional Greek music and the view over the main square and you'll have a truly relaxing moment.
Meli Melo
Location: Kon/nou Paleologou 38.
This is a wonderful traditional kafeteria that offers great Greek coffee and delicious freshly cooked loukoumades (Greek donuts).
It's located in the Old Town and it's a great stop to enjoy your coffee with the view of the picturesque narrow streets.
Not to mention the friendly staff and perfect traditional design, all these ingredients make the place worth a visit.
Cul de Sac
Location: Plateia Titou Petichaki 7.
Perfectly located in the heart of the Old Town, right next to the famous Rimondi Fountain, this coffee shop is a must in the old city.
Beautiful interior design, excellent lounge music, and of course flavored coffee. I like to sit outside and watch life going by while enjoying a refreshing frappe.
Separe Coffee & Co
Location: Nikolaos Plastiras 10.
What would you say if I invited you to have a good cup of coffee while admiring the stunning views of the Cretan Sea? Well, at Separe Coffee & Co this is what you'll do!
The place is nicely located on the slopes of Fortezza Hill. Separe offers great coffee, friendly service, and a panoramic view of the sea.
Nuvel
Location: Nearchou 47.
This great café-bar is located in the beautiful Venetian Harbor and offers splendid views of the Egyptian Lighthouse and Psiloritis Mountain.
The staff is very kind and helpful. The professional baristas brew tasty coffee and a choice of jazz music creates a pleasant atmosphere.
το Χαλικούτι
(Xalikouti)
Location: Katehaki, close to Rethymnon Fortezza.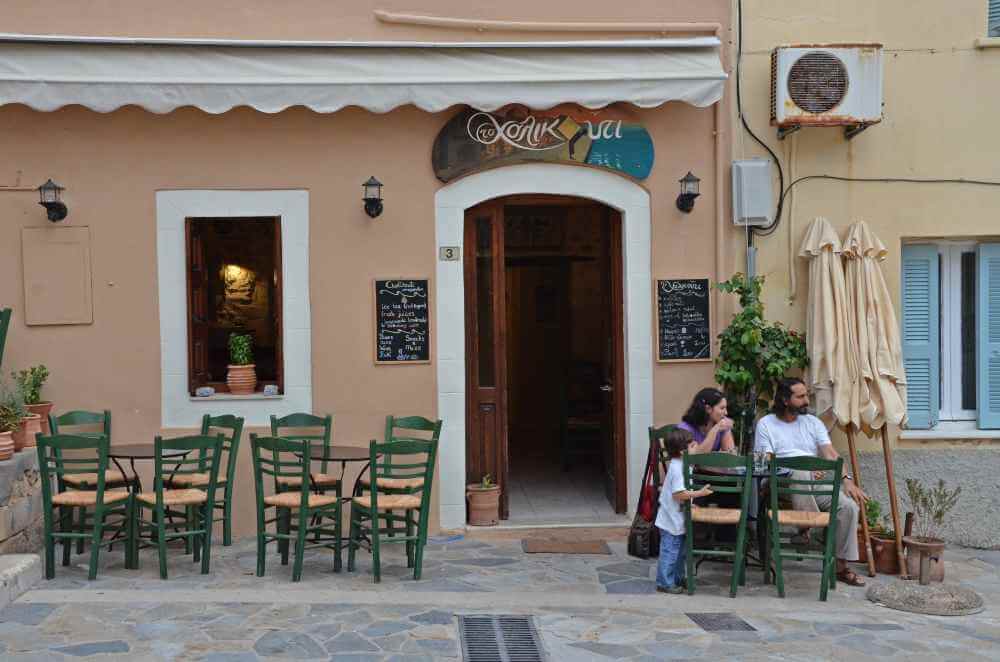 To Xalikouti is a traditional kafenio and if you are searching for an authentic place far from tourist crowds, then this is it!
A very friendly crew will gladly serve you a fantastic coffee and share their knowledge about Crete.
This place is everything about being traditional, from the old house where it is located to authentic Greek coffee and mezedes (small plates with traditional finger food).
Located right under the Fortezza castle, check out this picturesque and calm place for a break in town.
Arokaria Café Rethymno
Location: Salaminos 7.
This traditional kafenio in Rethymnon is perfect to feel the spirit of Greece going back to the previous century. This place offers wonderful coffee, while traditional Ellinikó is their specialty.
Arokaria Café is small but very cute and colorful and is located far from crowded streets, so you can enjoy your coffee in a quiet and relaxing atmosphere.
Fraoules
Location: Eleftheriou Venizelou 62.
This trendy place is always busy as it is very popular among local youth and students. The coffee shop has a rich menu, including really tasty savory coffee drinks.
Besides, it's located right in front of the beach, so you can enjoy the fresh sea breeze while taking your coffee break.
The music can sometimes be loud, but this is what makes this place so lively.
Chaplins
Location: Eleftheriou Venizelou 52.
This is all about rock! So, if you want to drink your coffee listening to the rhythm of some old rock classics, Chaplins is a must. The service is always quick and the atmosphere is awesome.
A great coffee that is served by a friendly barista together with awesome views of the sea.
Bee Coffeecomb
Location: Eleftheriou Venizelou 45.
A cute place set in French style welcomes guests with an inviting aroma of freshly ground coffee. And if you want to satisfy your sweet tooth, you can pick anything from the remarkable variety of fresh pastries. Not to mention the relaxing vibe, the friendly staff, and the beautiful decorations.
Oh, and of course the view over the Rethymnon beach!
Queens Room
Location: Eleftheriou Venizelou 11.
Queens Room is another trendy coffee shop on the beach promenade that is very popular among young locals. It's always full, but because there is plenty of space you will always find a spot to enjoy flavored coffee.
The interesting design with African ambiance is perfectly complemented by the freshness of the sea breeze.
Living Room Lounge Café
Location: Eleftheriou Venizelou 5.
Living Room Lounge Café is all about style and luxury. The extravagant interior design and professional service will make this place one of your favorite coffee shops in Rethymnon.
The baristas handcraft great coffees and quick waiters will deliver your order in no time. Nice lounge music can be loud but still doesn't spoil the overall feeling.
The Coffee Gang
Location: Sofokli Venizelou 5.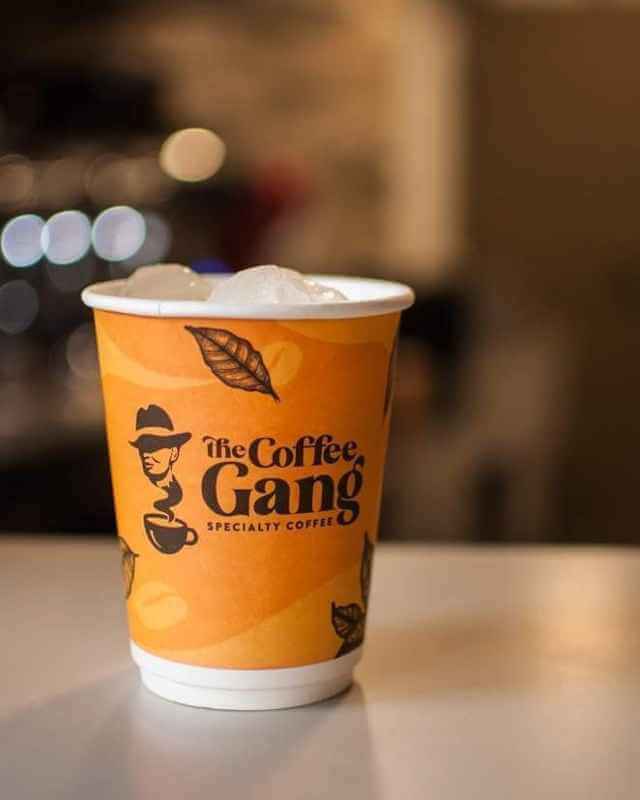 A new place that is quickly becoming a famous classic in town. The Coffee Gang serves excellent coffee, fresh sandwiches, and original handmade cereal bars.
They have only delivery services and takeaway, which makes it a perfect stop if you're on your way to explore the city. Do like the locals, and take your coffee with you!
Bora Bora
Location: Ari Velouchioti 42.
This beach bar is a perfect choice to enjoy your coffee directly on the beach while soaking under the Cretan sun. If you order coffee (or anything actually) you get a sunbed and umbrella for free.
If you don't want to stay at the beach you can enjoy your drink at the bar, just across the road. The bar is set in a tropical style and often plays entertaining modern hits all day long.
Do you have your list of places for coffee ready? Which one will you visit first?
What kind of coffee would you like to have in Rethymnon? And where?
Read more about Crete
🛌 Suggested Accommodation in Rethymnon:
🗺️ More resources to book your trip to Crete
Oh Hey! Pin This Before You Leave! Pin This Guide to the Best Coffee Shops in Rethymnon for Your Next Trip to Crete!
---
You might also want to read these posts about Crete's regions:
---
About my blog: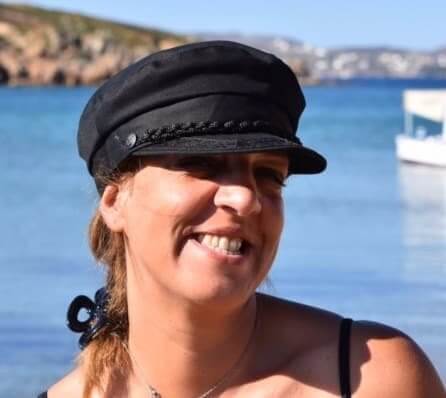 I moved to Crete in 2016. During these years, I learned much about the island.
In Crete, I juggle being a solo mom, hosting culinary tours, and writing for several travel blogs.
I've written for Greek Reporter, published travel guides about Greece, and had more glasses of frappe than any regular person could ever handle.