Hosting one of the most gorgeous old towns in the Mediterranean, Rethymnon is one of the many gems you don't want to miss when visiting the island. Located halfway between Heraklion and Chania, it's a great idea to stay in Rethymnon for two or three days to explore the city and the region. When you do, you can either stay in a hotel or go for a different option: You can book one of the many Airbnb in Rethymnon. Let's take a look at the most popular and best-rated properties.
---
Disclaimer: Posts include affiliate links leading you to products or services, I might earn a small commission if you make a purchase. This has no extra cost to you but allows me to continue writing articles that are helpful for your travels. I only recommend things I use myself or that I believe will deliver value to you. 
---
Top Convenient Holiday Homes and Airbnb in Rethymnon for Any Time of the Year
Rethymnon is a gorgeous region in Crete and a favorite destination among many tourists that come to the island every summer. It is a city that fascinates those who visit for the first time with its charming old port, cobblestone alleys, and heart-warming local hospitality.
There's a lot to see in the Rethymnon region too: monasteries, archaeological sites, unique mountain villages, and great beaches, especially in the south. Therefore, with so much to see and do, you will want to stay at least for a few days.
If you're also looking for a place to stay, it's good to know that there is a lot of available accommodation in Rethymnon when it comes to hotels and studios. However, if you prefer the comfort of a house, give holiday homes and Airbnbs a try! They are super practical, usually comfortable, and oftentimes allow you to save some money. Let's discover some fantastic Airbnbs in Rethymnon.
Seaside Home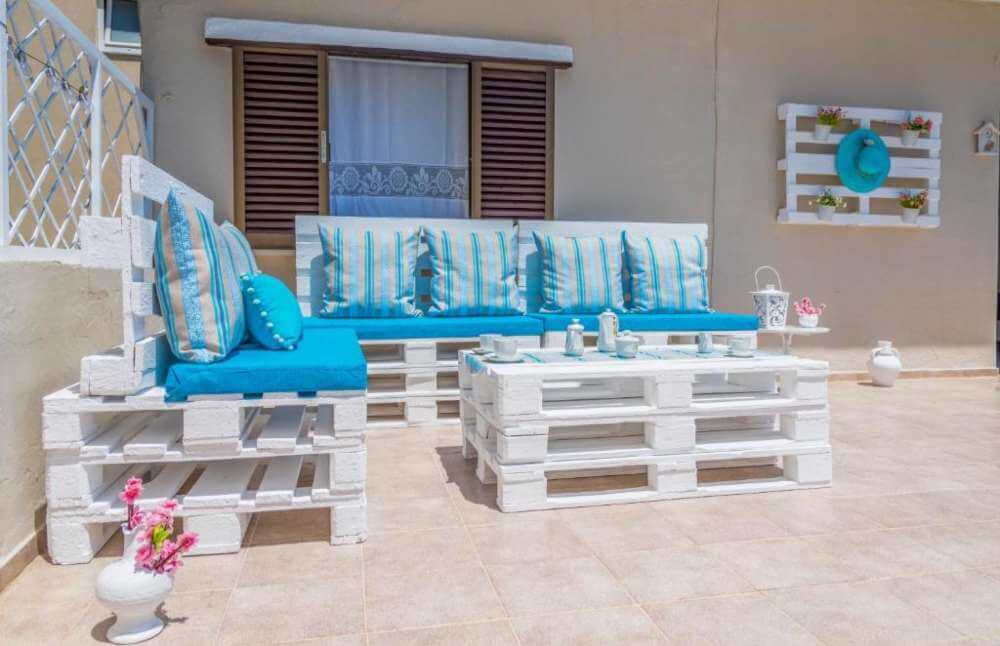 Amalia's House
Petalo Suites
Casa Del Mare
Aelia Luxury Beach House
>>This is a modern Airbnb in Rethymnon, very comfortable for small families.
>>READ REVIEWS AND BOOK A STAY IN THIS AIRBNB IN RETHYMNON<<
Cactopia Apartments
Rethymnian Gaia
>>READ REVIEWS AND BOOK THIS RETHYMNON ACCOMMODATION HERE<<
The Downtown Pent with Roof Garden
(One of My Airbnb in Rethymnon!)
Lemon Tree House
Porto Enetiko Suites, a super comfy Airbnb in Rethymnon!
Castle & Sea View Apartment in Rethymno
Read Next: The most spectacular beaches in Crete.
White and Grey Apartment in Rethymnon Town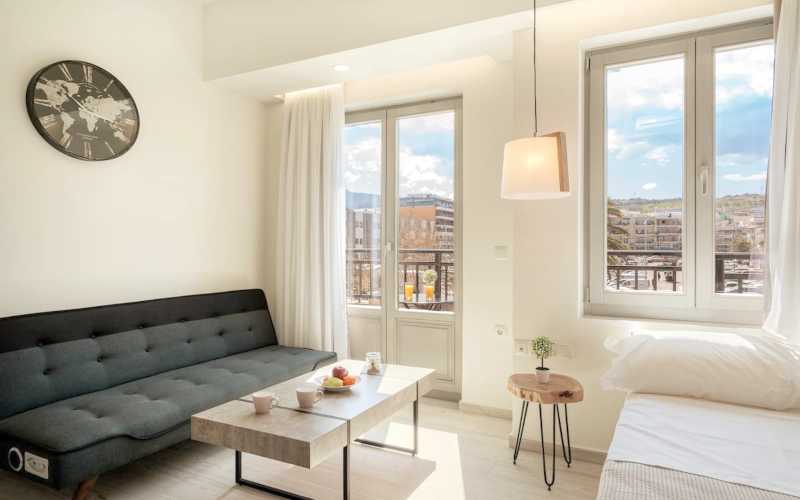 You might enjoy reading: Perfect 2-Day Itinerary in Rethymnon: City Break in Crete.
Made of Blue Luxury Suites Collection
(A wonderful luxury villa in Rethymnon!)
Majorelle Apartments
---
Prefer to stay in a hotel? Check these Rethymnon Hotels:
Best hotels in Rethymnon
Affordable: Ilian Beach and Summer Drem in Rethymnon Town.
Mid-range: Archipelagos Hotel in town or Veneto Boutique Hotel.
Luxury: Avli Lounge and Rimondi Boutique Hotel in the old town. Or read my review of this top old town boutique hotel.
Check also Rethymnon Accommodation Guide and Rental Homes and Airbnb in Rethymnon.
---
Which of these Airbnbs in Rethymno did you like the most?
Let me know in the comments below!
You might also want to read these articles about Crete:
– Crete Travel: What to Pack in your Beach Bag – Packing guide for your beach bag.
– How to Spend 3 Fantastic Weeks on the Road in Crete – A 3-week itinerary for Crete.
– Explore the Fantastic Unspoiled Beaches in South Crete! – Check the best beaches on the island.
– Gavdos, Crete: The Only Guide to the Island you Need – A guide to visiting the remote island of Gavdos.
– Guide to Driving in Crete: Everything You Need to Know and More! – A guide to driving a car on Crete.
– Unforgettable Day Trip to the Lasithi Plateau, Crete – A guide to organizing a day trip in Lasithi Plateau.
– Trip to Arkadi Monastery, Rethymno – A guide to visiting the Monastery of Arkadi in Rethymnon.
– How to Get to Crete: Best Air and Sea Routes to Travel to Crete Island! – A guide to organizing your transport to Crete.
LAST-MINUTE PLANS FOR CRETE?
– Use Ferryhopper and Skyscanner for the best ticket rates.
– Find great accommodation deals on Booking.com.
– Compare car rental prices with Discover Cars.
– Check the best tours with GetYourGuide.
– Visit Elafonisi, discover Balos Beach, hike Samaria, or explore Knossos.
– Pack the Lonely Planet Guide to Crete or get my digital guide to Chania.
Best Airbnb in Rethymnon, Crete… Don't Forget to Pin Before you Leave… This Post Belongs to a Board!
About the author of this blog: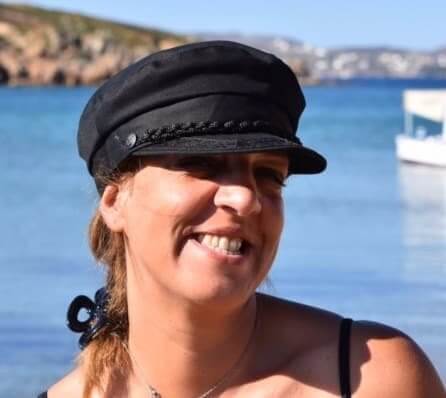 Gabi has been living in Crete for the last five years. Here, she juggles being a solo mom, hosting culinary tours in the summer, translating, and writing for The Tiny Book and her other blogs.
She's written for Greek Reporter, published three travel guides about Greece, and had more glasses of frappe than any regular person would be able to handle.
---