Crete, the biggest island in Greece, and it's such a wonderful place that it has something for every visitor. It doesn't matter if you're a lover of history, nature or sports, or whether you just need some rest on one of the best beaches in Crete, there are so many fantastic things to do in Crete that it will be a real challenge to make up your mind.
---
Disclaimer: Posts include affiliate links to products or services. I might earn a commission if you make a purchase, at no extra cost.
---
50 Unique Things to Do in Crete
RESOURCES TO BOOK YOUR TRIP TO CRETE:
FLIGHTS: Use Skyscanner to compare prices before booking a plane ticket.
FERRIES: Check out Ferryhopper for convenient ferry tickets.
ACCOMMODATION: Look for hotels and rental homes on Booking.com.
PRIVATE TRANSFER: Welcome Pickups offers local English-speaking drivers, flight monitoring, and a very convenient (flat) pre-paid fee
CAR RENTAL: Use Discover Cars to find an affordable car to rent.
TOURS: Live unforgettable adventures and cultural experiences with Get Your Guide.
INSURANCE: If things go wrong, you'll get coverage against illness, injury, theft, and cancellations. I recommend Safety Wing for peace of mind.
In this list, I've included 50 of my favorite things to do in Crete, things that I've been doing both during my years as a tourist in Crete and also since I moved to the island.
Crete has been my home for a good while now, so don't expect this to be a quick list of things to do in Crete.
Why 50 Unmissable Things to Do in Crete
Choosing only 10 or 15 things to do in Crete is clearly impossible for me, and not just because it is Greece's largest island. I just love Crete and – in these last years, I really got to know it.

I could do that with other destinations, but now with my island. So, this is a very comprehensive free guide of really a lot of things to do in Crete. I want to show you all the amazing things you can do on the island!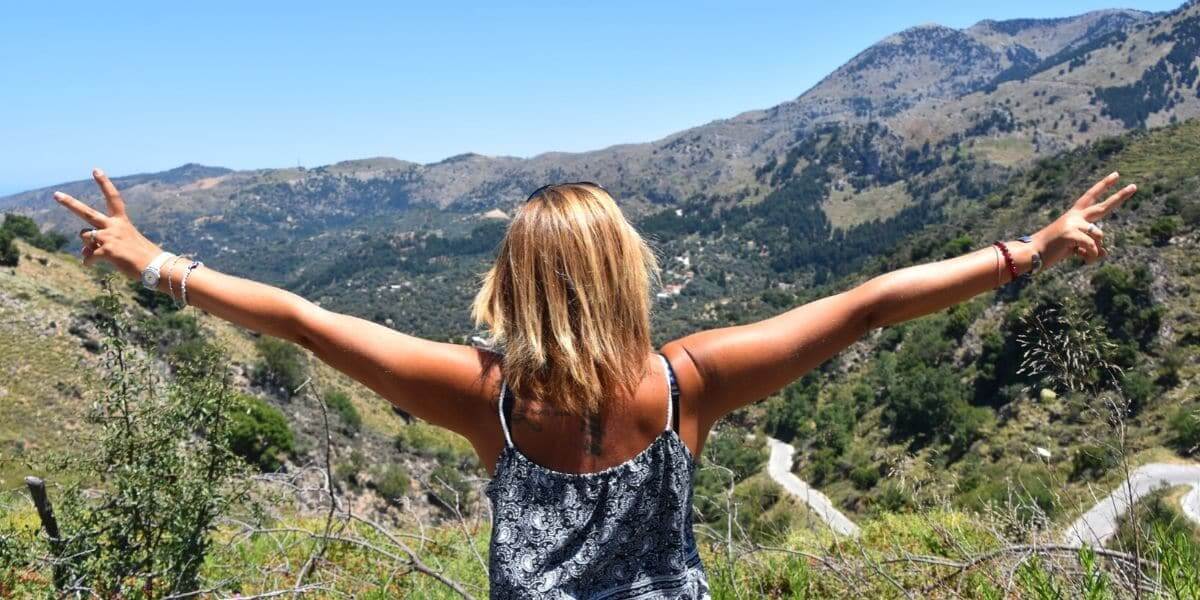 I understand that choosing what to do in Crete can be daunting, especially if you've never visited before.
Even more so, if you are used to some of the smaller Greek islands.
On the other hand, it would have been easy for me to write about 100 things to do in Crete, but this would have turned out to be crazy long and even more overwhelming if you're still in the planning stage of your trip.
How to Use this
50 Things to Do in Crete

Guide
This first round of suggestions includes the top 10 things to do in Crete. All of these places to see and things to do in Crete will easily fit in 2 or 3 weeks on the island.
Next up, I go into more detail according to the regions of Crete. This way you will be able to see my selection of things to do in Crete's regions: Heraklion, Chania, Rethymnon, and the easternmost Lasithi.
A quick guide to the best hotels in Crete
Budget: So Young Hostel in Heraklio, Cocoon City Hostel in Chania, Matthias Hotel Apartments in Rethymnon, and Villa Galini in Agios Nikolaos.
Mid-range: Capsis Astoria Heraklion in Heraklion, Porto Antico in Chania, Archipelagos Hotel in Rethymnon, or Hotel Port 7 in Agios Nikolaos.
Luxury: Galaxy Iraklio Hotel in Heraklion, Hotel OFF in Chania, Avli Lounge in Rethymnon, or Minos Beach Art Hotel in Agios Nikolaos.
Check more: Where to stay in Crete.
Crete's Top 10
10 Stunning Things that You Must Do in Crete
Let's start with my favorite things to do in Crete. These also happen to be the most popular places to see on the island, and it's my opinion that all of them should be included on your own list of things to do in Crete.
Take a look!
1. Discover the Ancient Minoan Civilization
The island of Crete has always been considered the cradle of Western civilization, and a place of great importance for Greek mythology.
In fact, the Minoan culture lived and thrived on the island for thousands of years, leaving a legacy that you can still see in the different archaeological sites scattered all over Crete or at the famous Heraklion Archaeological Museum.
But not only the Minoans! The island has a very rich history. It's possible to discover ruins dating back to the Hellenistic and Roman periods, to the Byzantine rule, the Venetians, and the Ottoman occupation, to name a few.
Getting to know the local culture also through its complex past is a wonderful experience.
So when sitting down to plan your holiday, remember that choosing to visit an ancient settlement, a museum, or even an old town is certainly a must-do thing in Crete and a good reason to discover what the island is all about.
2. Swim on the Southern Coast of Crete
Some of the most beautiful beaches of Crete are located on the southern coast of the island, bathed by the pristine waters of the Libyan Sea.
Many of these are among Crete's most popular beaches, while others remain unique hidden gems that only a few manage to discover.
If you're planning to escape the chaotic northern coast and seeking a relaxed and tranquil holiday, you should certainly check this list including the best beaches in southern Crete to pick where to go and where to stay.
But also everything you need to know to get there. Including the GPS coordinates too!
The southern coast of Crete is one of those unforgettable places you always dream of when you think about complete relaxation, beautiful landscapes, and total isolation.
These beaches should never miss in any list of the best things to do in Crete.
3. Marvel at the Beautiful Cretan Monasteries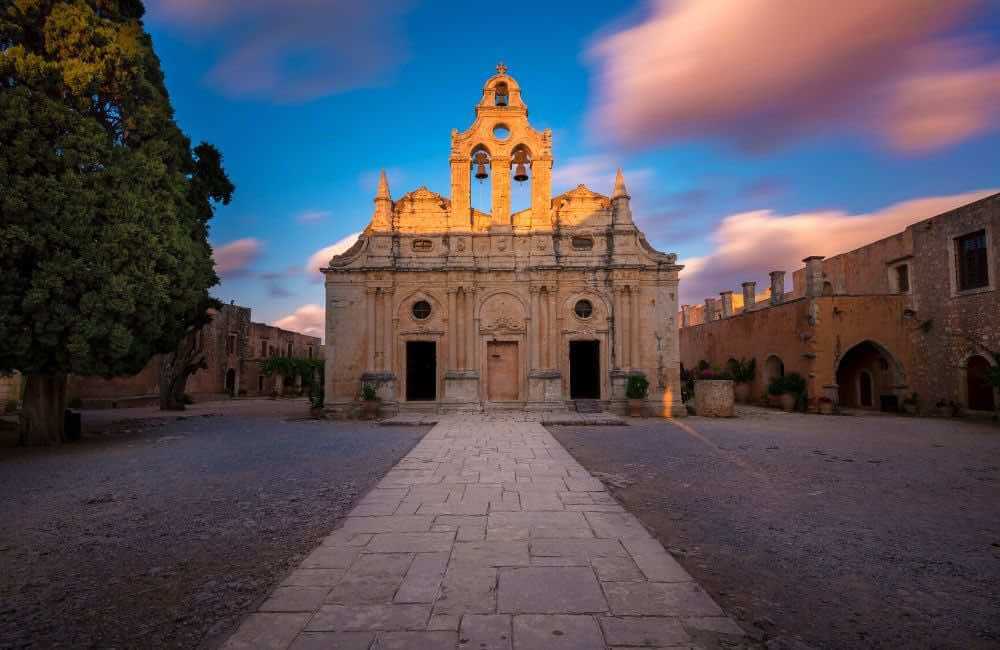 Monasteries played an important role for centuries all over Crete. They stood next to the locals when it was time to be free from the Venetians or the bloody Ottoman rule (1645-1898), during the Cretan revolt, or the devastating Nazi occupation during WWII.
Some of these historic monasteries are tucked away in the mountainous landscape of the island, often hard to reach and sheltered within a perimeter of thick fortified walls.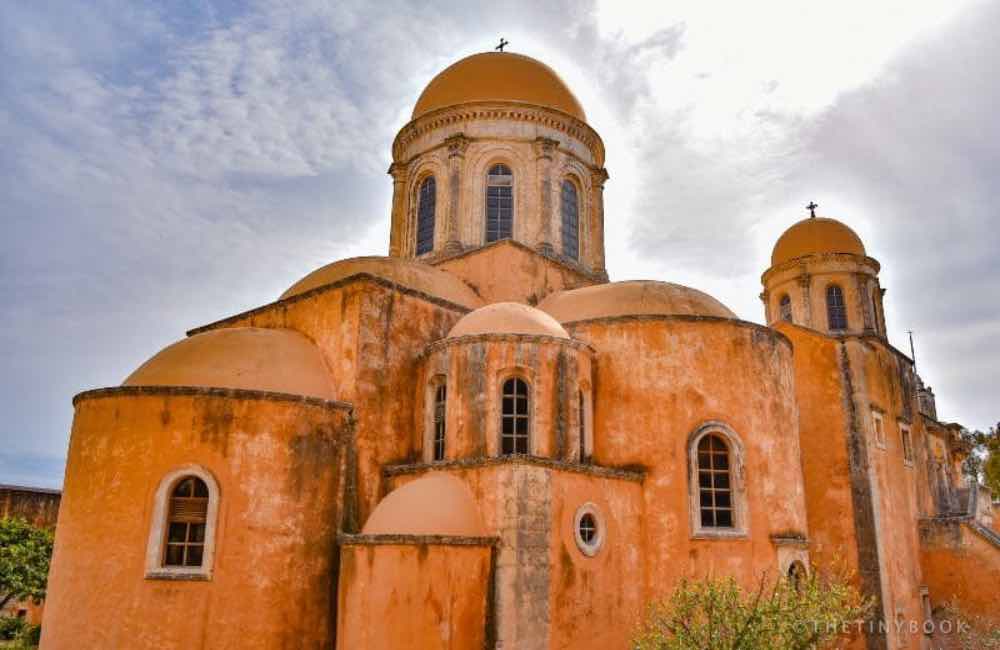 Other times, located in beautiful, strategic positions, close to the sea to protect the island from pirate incursions.
You can check some of my favorite ones in this article about The most beautiful monasteries, churches, and other religious buildings in Crete.
4. Sail to the Islands Off the Coast of Crete
There are many small islands along the coast of Crete that you can visit.
On the southern coast, the small island of Koufonisi and Chrissi are two uninhabited islands where you can spend a wonderful day swimming on some beautiful shores bathed by the Mediterranean Sea.
Further south, the somewhat bigger Gavdos Island is a unique place to visit. Gavdos belongs to the region of Chania and it's Europe's southernmost point, closer to Africa than to mainland Greece.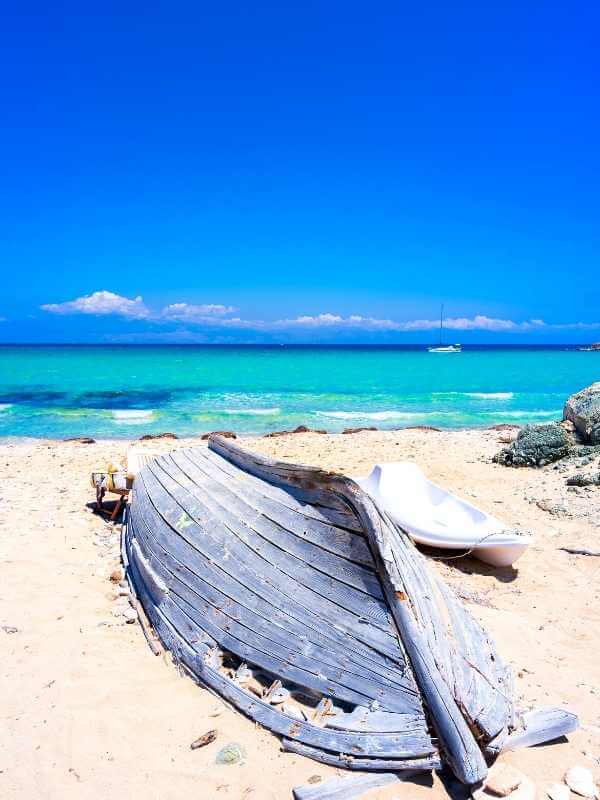 On the northern coast, instead, the small Dia Island is opposite the shore of Heraklion, and can also be seen with a day trip departing from the port of Hersonissos.
Spinalonga instead, is an island where you cannot spend a day at the beach, however, you can learn a lot about Crete's past, as it was the last leper colony to close in the country.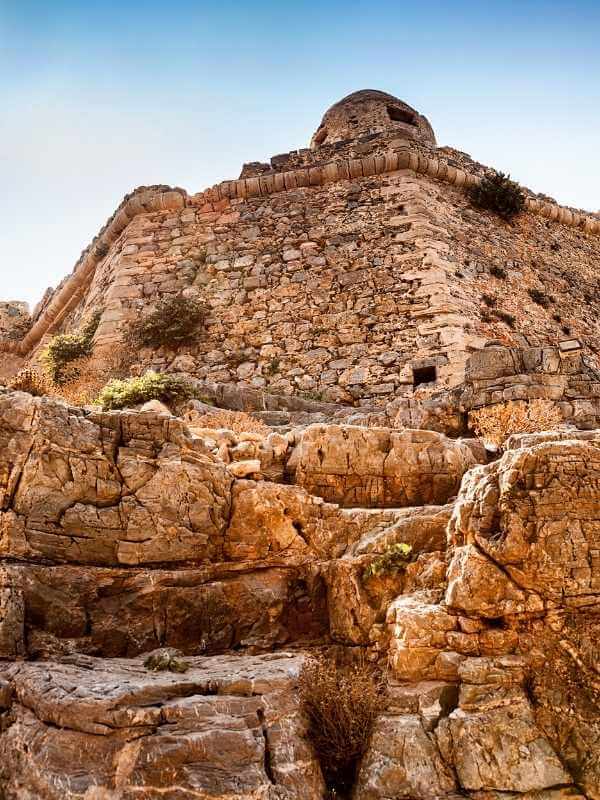 Always on the northern coast, a boat trip can take you to visit the island of Imeri Gramvousa, close to the fantastic beach of Balos, and spend a morning exploring the ancient Venetian fortress on the highest point on the island.
A visit to the small islands off the coast is another great thing to do in Crete
You might also want to read: +5 Islands to visit near Crete.
5. Have a Shot of Cretan Raki
This is definitely a must-thing to do in Crete. It doesn't matter whether you're visiting the island for the first time or not. Nobody who comes to Crete leaves the island without a toast with Cretan raki.
Raki, or Tsikoudia, is a local spirit, usually produced at home, with a very high volume of alcohol, served before or after a meal… or even on both occasions!
Yet, raki means a lot more. It's Crete's natural expression of hospitality, a way to welcome you, and thank you for your visit.
If you're curious about this drink, how it's made, and all the legends connected to raki-making, take a look at this guide to Cretan raki.
Among all the things to do in Crete, sampling a shot of raki is something you will definitely do… even if you don't plan for it!
6. Try an Outdoor Adventure
The vast landscape of Crete is not only about (awesome) beaches!
There are also many high mountains (with a height average of 2400 meters), deep gorges, plateaus, valleys, rivers, lakes, and even waterfalls.
Crete offers the perfect scenario to practice any kind of sport.
Either extreme or soft, Crete is a land of adventures. A trip to Crete can include hiking one of Europe's longest gorges, but also many other ravines with varying lengths and difficulty.
On Crete, you can also go rock climbing, bungee jumping, or simply trekking.
As expected, water sports are also popular, including kayaking, windsurfing, kite-surfing, scuba diving, snorkeling, and more. It's also possible to go horseback riding in different areas of the island.
Those interested in softer experiences can get in touch with one of the many yoga associations for a class surrounded by some of the most beautiful landscapes of Crete.
7. Indulge in the Staples of the Cretan Cuisine
(Is there any better thing to do in Crete?)
The island is the perfect place to sample the healthiest diet that's out there. Even something quick like the local fast food, the gyros, is healthier than you think.
Seasonal, simple products, fresh fruit, abundant greens, pulses, bread, cheese, and yogurt… but also a reduced amount of animal protein and a bounteous quantity of extra virgin olive oil give shape to the Cretan diet.
However, even when you could make an attempt to eat this way at home, what makes this way of eating so special is that mealtime is also an occasion to share.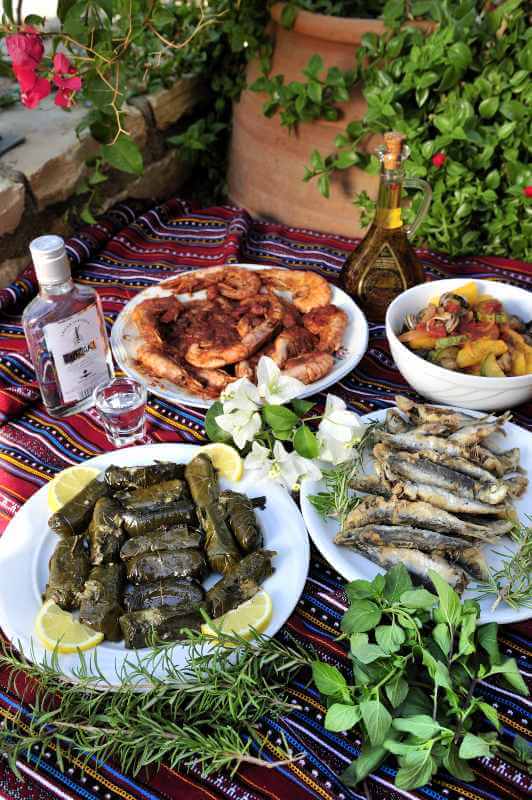 And that's key in the Mediterranean diet, in the Cretan diet, and on Crete.
You could spend more than 4 hours at a table and don't even notice the time going by. Let's be honest, which dish doesn't taste a lot better if shared in good company?
Want to learn about Crete cuisine and our traditional dishes?
Check out my Cretan cuisine blog!
The authentic Cretan way, the traditions, and the rituals are very much alive in every small village around the island.
In fact, one of my favorite things to do in Crete is to jump in my car and drive around until I decide it's time to stop in any given village.
This way, you can walk around the streets, check the houses, and the local kafenio, the traditional bar where men still today gather for a cup of Elliniko (Greek coffee), a glass of raki, and a lot of conversation.
There are dozens of Cretan villages where to stop and discover a different side to the island, a less postcard-like kind of life.
Some of these villages have become well-known and are used to receiving tourists every year, more or less visited, they can be a good place to start exploring what life in the village is all about.
Yet, some others, have remained lost and forgotten.
I definitely encourage you to discover those captivating places you can only find getting lost on your own.
9. Choose your Favorite Beach on Crete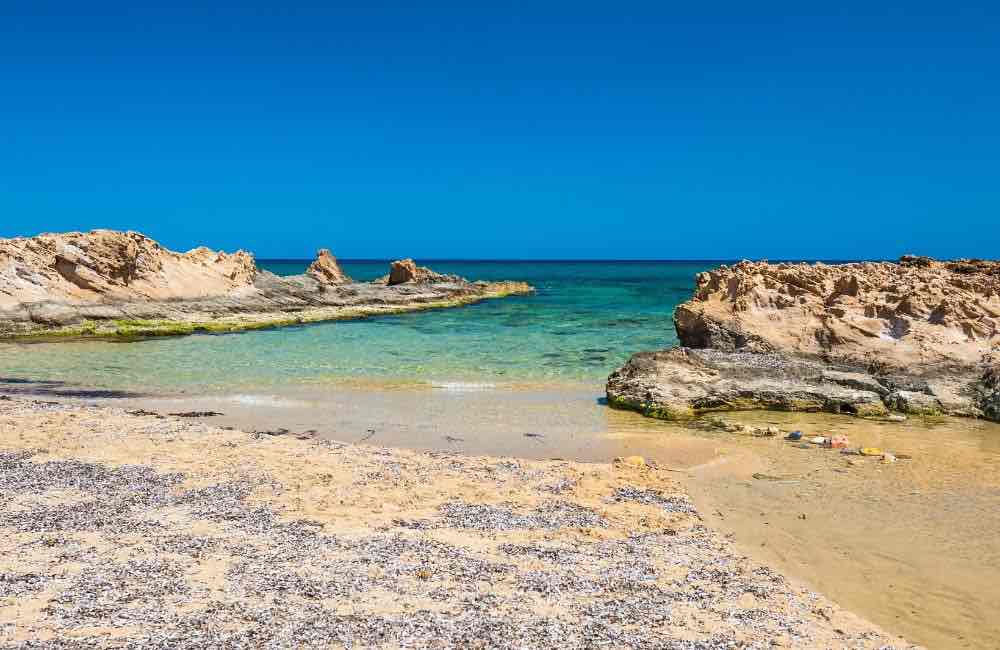 It happens! If it's the first time you're planning to visit Crete the only thing you care about is the beaches. And some time may go by until you learn there's more to the island than the most unspoiled shores you can think of.
So yes, let's start by exploring the beaches.
My personal suggestion? Don't just go for the obvious! Of course, Vai Beach, Balos, and the nature reserve of Elafonisi are worth a visit, but explore more! Check the best beaches on Crete, the beaches on the West Coast of Crete, the beaches in the South, and the beaches in the East!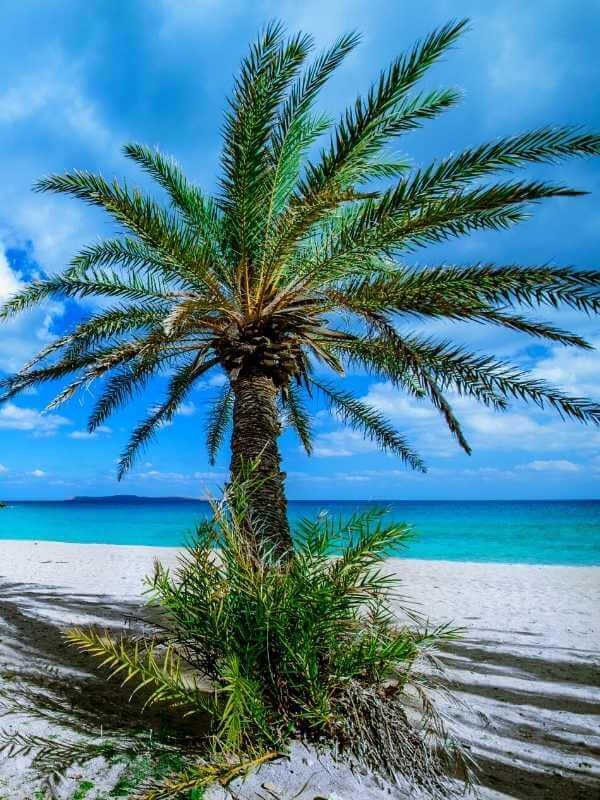 You can also find out about the best beaches for naturists, the best beaches in the lesser-known Akrotiri Peninsula if you're staying in Chania, and of course, for those traveling with children, take a look at the best family-friendly beaches in Crete!
The island is an awesome destination for children, I guess you already know that!
Of all the things to do in Crete, swimming on any of the island's beaches is one of the top things to do in Crete!
10. Have a Glass of Cretan Wine
Wine tourism is a thing on Crete, a big thing!
There are dozens of wineries spread in every corner of the island producing phenomenal quality wines and most of them are open to the public.
You can choose to explore the wine region in Heraklion and visit a small local winery. Or you can attend a wine seminar and learn about the 13 native grape varieties that are rocking the Greek wine scene.
You can taste the wines of Chania, either in a monastery, in the wineries of the region, or even in a wine cellar in the center of town. Or you can travel all the way to the east to discover what is wine production like in Lasithi.
Cretan wine is making some noise worldwide too, so why not check what the local Wines of Crete have to tell you about the regional varieties and wine production on the island?
Let's now see the top things to do in Crete, region by region…
Chania's Top 10: Best Things to Do in Chania Region
Spending some time in Chania, West Crete? Check out these top ten things to do in the area, and if you'd like to stay in the area of Chania, this section about the Chania region will be of help to plan what to do.
11. Explore the Old Town of Chania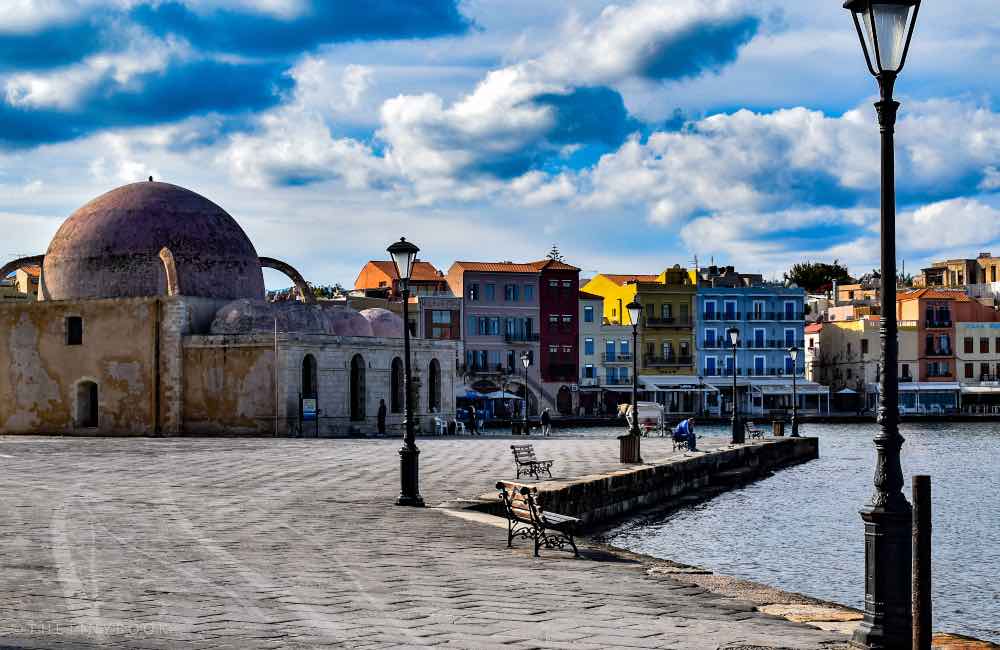 The second most important city in Crete is Chania, on the west of the island.
Other than being a modern town with plenty of activities for every taste, Chania is also home to the most captivating old town in Crete (and some would even argue that's the prettiest in Greece!).
The Old Town of Chania is a maze of cobblestone alleys, colorful Venetian houses, and other stunning buildings that speak volumes of the city's history and the foreign rules that the whole island underwent.
In this ancient seaside town, ancient Turkish minarets share the skyline with Catholic churches and bell towers, but also with the Orthodox cathedral, a few old-time monasteries, and several museums.
Donkey steps, gardens with blossomed bougainvillea, Venetian dockyards, a romantic harbor, and an Egyptian lighthouse are also part of the old town's landscape.
And the list of things to do in Chania certainly doesn't end here.
Chania: Discover everything about Old Town Chania or… check more than 50 amazing things to do in the region of Chania. You can also include a two-day visit to Chania's old town in your travel itinerary.
Still wondering if you should visit Chania or not? Trust me, spending a few days in Chania is one of the unmissable things to do in Crete!
12. Don't Miss a Trip to Elafonisi Beach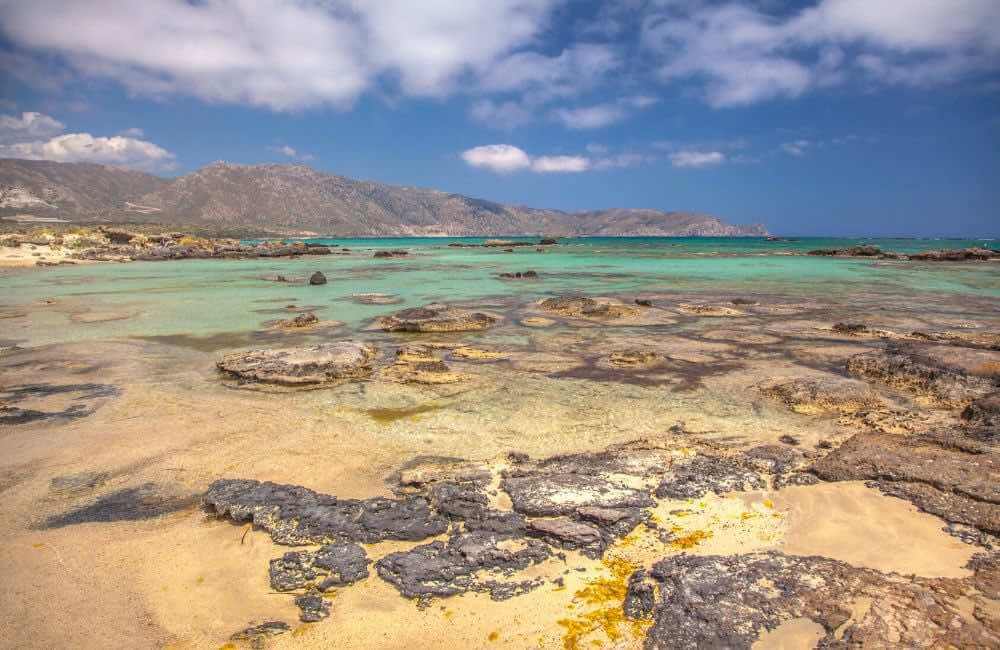 Crete's most talked-about spot, that place that everyone wants to visit, is the pink sand beach of Elafonisi, with stunning shallow waters.
A fascinating littoral on the southwestern tip of Crete that attracts more and more visitors every summer.
However, a trip to Elafonisi can be a lot more than just one more day at the beach.
First up, the two best roads to get there are simply terrific. One of these roads guides you through an awe-inspiring ravine.
The second way, the coastal road, presents a magnificent seaside landscape, unique at sunset.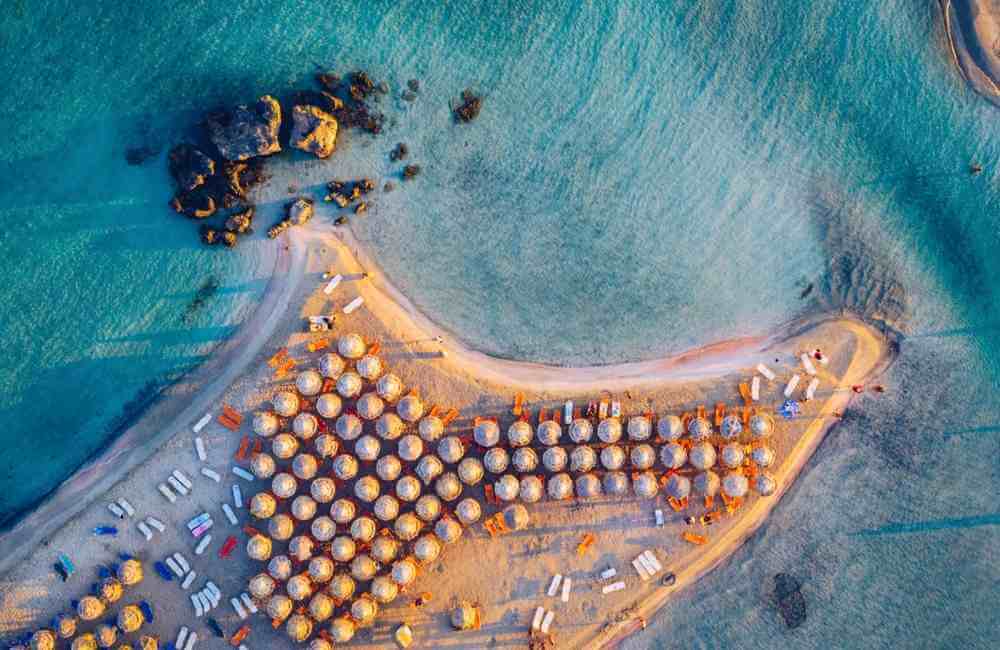 On the way to Elafonisi, it's also possible to explore forgotten caves, a wonderful monastery by the sea, or enjoy a stop for a prodigal lunch in a village with a chestnut forest.
A trip to this beach is packed with opportunities to see every aspect of Crete in just one day.
Check this complete guide to visit Elafonisi to get ready for the adventure or discover what vacation homes are the best ones in the area.
13. Discover the Turkish Quarter in the Old Town
Back in the old town of Chania, once you've explored the Venetian district, the oldest synagogue, and the museums, it's time to venture into the most picturesque place of Chania's old town, Splantzia.
Splantzia or the Turkish quarter is an area that has managed to remain quite isolated from mass tourism and still guards an unchanged atmosphere of a bygone past. And still, there's a vibrant atmosphere at all times.
The neighborhood is home to the places that locals love the most.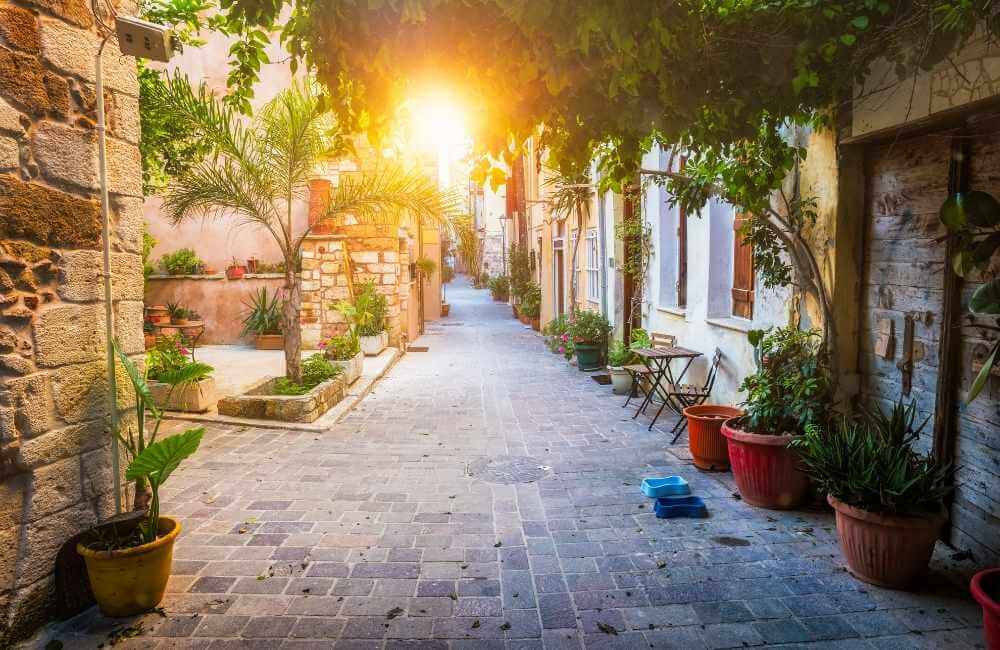 The most convenient restaurants, the authentic kafenia, hip coffee shops, bookshops, artisan workshops… you name it!
It's a pity to visit Chania and to miss a walk along the alleys of the Turkish district, so if you've made up your mind and want to visit, check out the 10 best things to do in Splantzia, one of Chania's most authentic neighborhoods.
14. Swim in the Fantastic Beaches of West Crete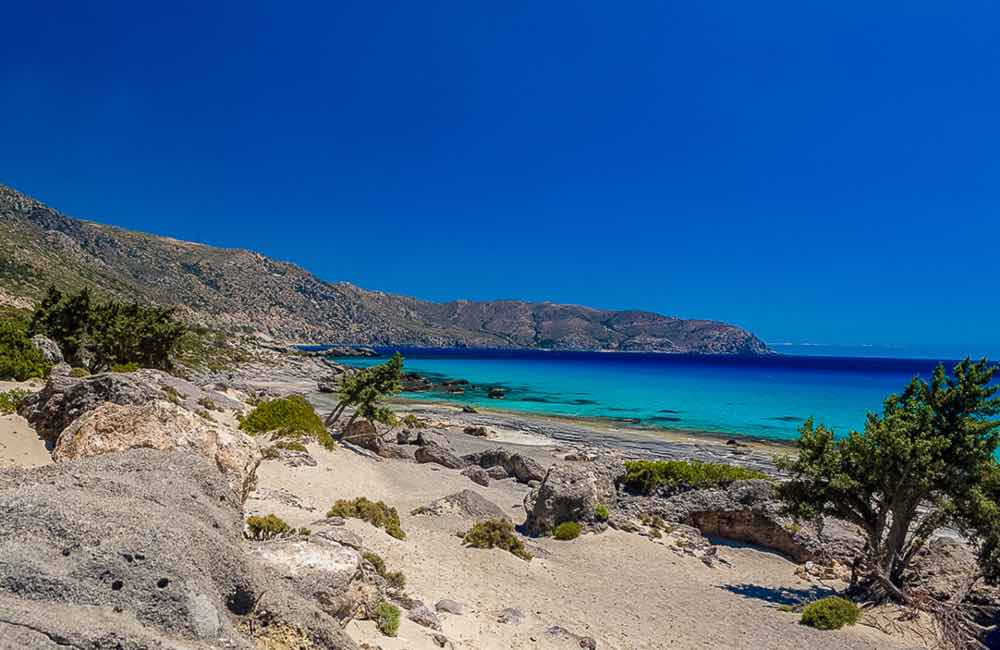 The region of Chania treasures some of the best beaches of Crete. And you don't even need to drive far to see them.
Even close to the city center, there are fantastic beaches as well as safe and clean shores for every member of the family.
And if you're not renting a car to explore further seaside villages, even close to the old town there are a few beautiful beaches, such as Nea Chora, Koum Kapi, and Tabakaria.
Also close to the city center, it's possible to swim in Agii Apostoli, Agia Marina or Platanias. Or you can even venture further, and check the beaches closer to Kissamos, Kolymbari, or the region of Apokoronas.
In this article, I've included over 40 beaches in the region of Chania and a lot of tips to make the most of your beach day on any of them.
15. Hike One of the Gorges in Chania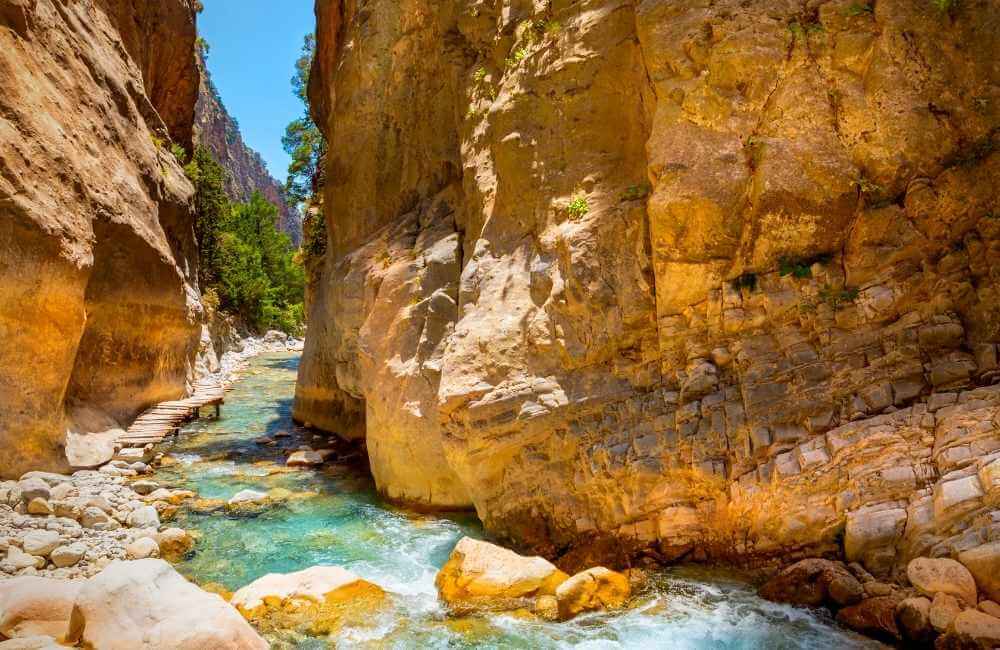 Home to the imposing White Mountains, the regional unit of Chania counts dozens of gorges for those who are into hiking, trekking, and exploration.
Every year, hundreds of people from all over the world board a plane to Crete to cross Samaria Gorge.
And who could blame them?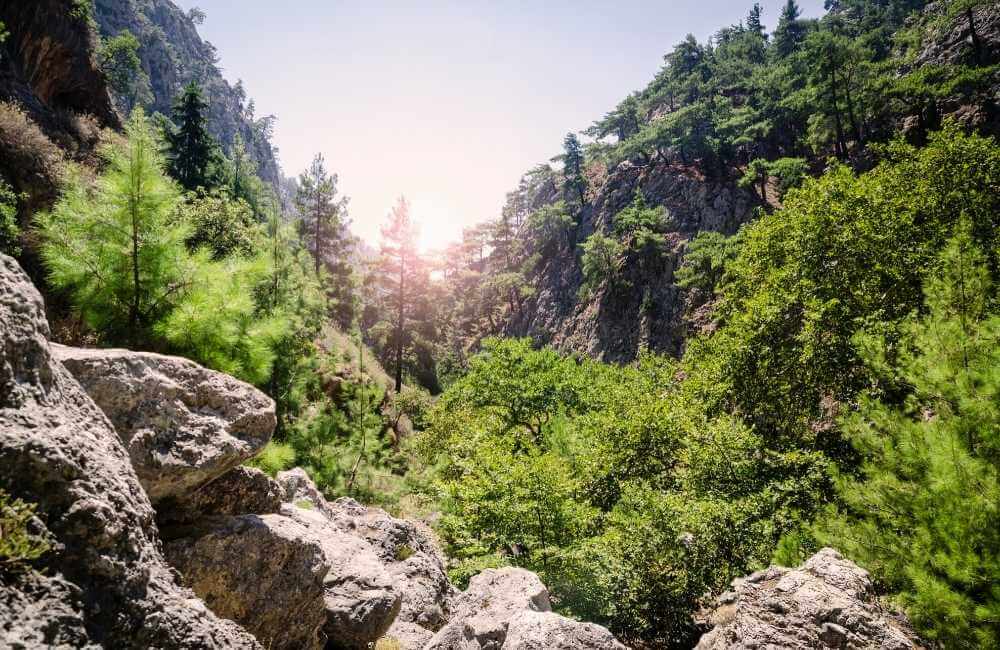 Yet, there are several other gorges you can explore, some of them from the comfort of your own car if you believe you're not up to the hiking experience.
Samaria Gorge is located in Chania, at the Samaria Gorge National Park. It is one of the longest gorges in Europe, it's 13 km long and you will need to walk about 3 km more to reach the nearest town so as to make it back to the city.
For instance, the gorge of Imbros, in Sfakia, can take you about 3 hours to cross and is often included in the list of the "easiest gorges" in Crete. Other gorges include Aradaina, Agia Eirini, Topolia, Deliana, and Therisos, to name a few.
There are dozens of gorges to can explore in the region of Chania… As a matter of fact, hiking is one of the most popular things to do in Crete.
16. Take a Day Trip to Falasarna Beach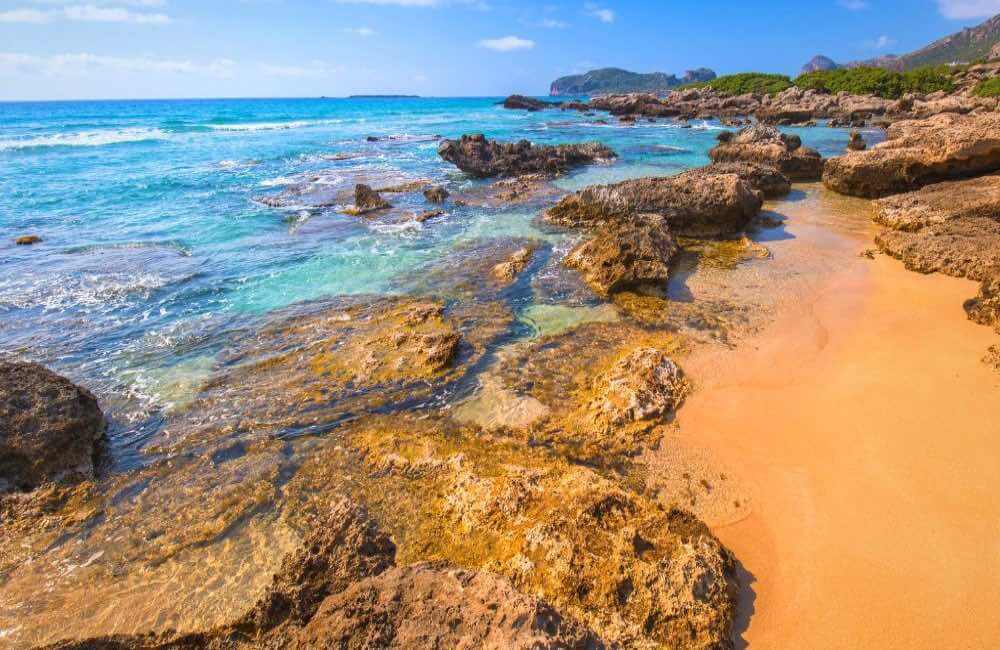 Another top beach in the region of Chania is Falasarna (or also Falassarna), in the extreme west of the island. It's only a bit more than an hour from the center of the city, and it can be a great place to spend a day or two.
Falasarna is a huge open bay with ideal conditions for water sports when it's windy. But it's also great for swimming when it's not.
The huge sandy beach is great to play tennis and beach volley, and for small kids to play and explore without any fear of getting lost.
There aren't many things to do in the area of Falassarna, so it's often considered a great place for an extremely lazy holiday.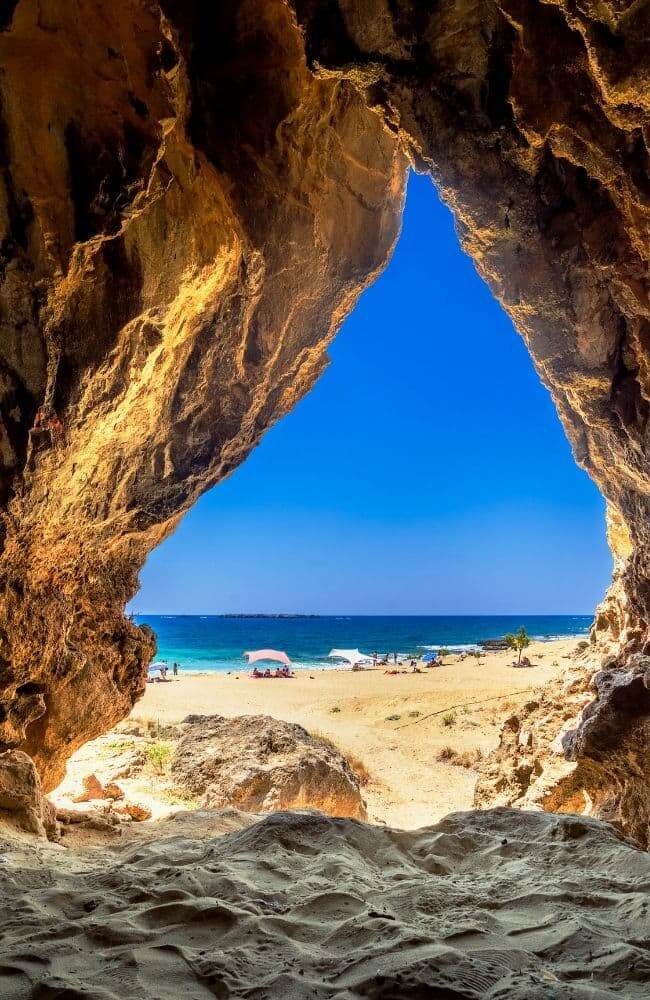 However, if you're keen on exploring archaeological sites, check the ancient settlements of Falassarna in the area, and also Polyrrenia if you're up for a long drive.
Not far from the beach, in the town of Kissamos, you can also visit the Archaeological Museum which exhibits many objects found in both ancient settlements.
Falassarna is also a great place for inspiring romantic views and is home to some of the best restaurants in Crete.
Here you can check everything you need to know to plan a day or a whole week in this solitary corner of Crete.
17. Choose a Beach in the Akrotiri Peninsula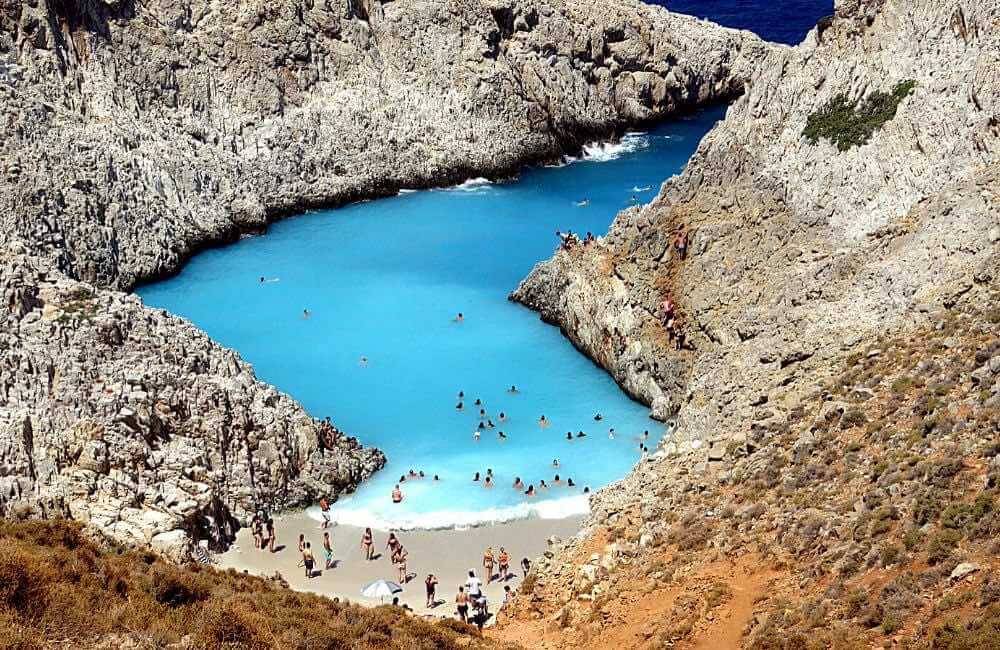 Cape Akrotiri is the place I chose as my home in Crete.
The area is conveniently close to the center of Chania, yet far enough to avoid it if you feel like spending some time away from the summer crowds. All good reasons to include it as one of the best places to see in Crete.
There are plenty of things to discover in Akrotiri, including three magnificent monasteries open to the public.
Akrotiri also hosts the Tombs of Venizelos in one of the parks with the best views of the old town.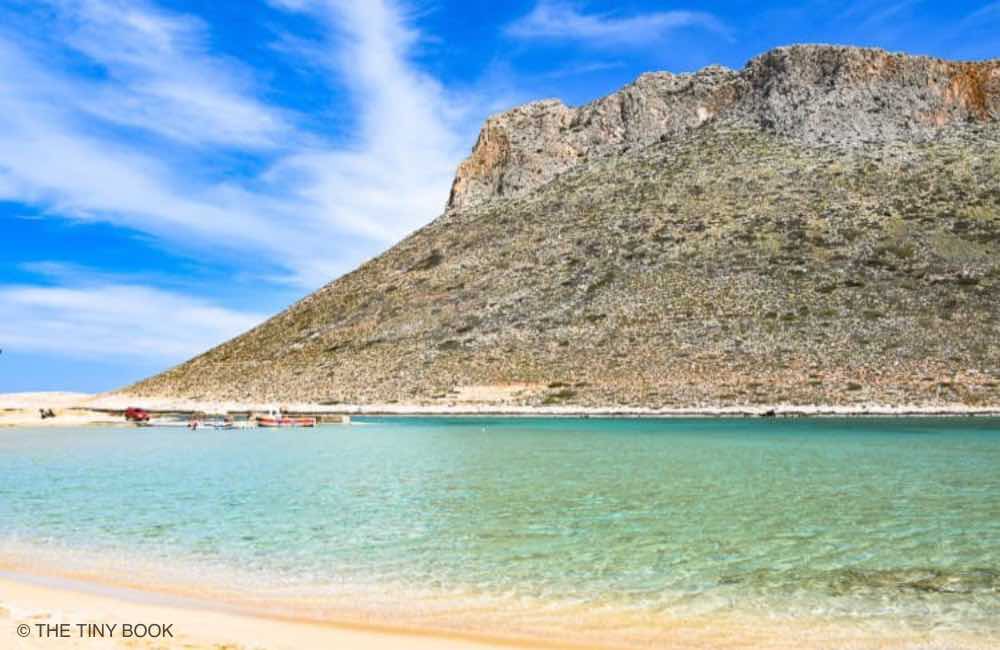 But more than anything else, the Akrotiri Peninsula boasts some remarkable beaches.
One of them, for instance, made all its way to Instagram and went from being practically unknown to one of the hottest spots to see on the island, Seitan Limania.
The peninsula is also famous for Stavros Beach, which was a Hollywood set for the Oscar-awarded film Zorba the Greek. Other beaches still remain unspoiled, such as the beaches of Loutraki, Kalathas, and Tersanas.
18. Visit the Botanical Park & Gardens of Crete
Not far from the Omalos Plateau, at the foothills of the White Mountains, the Botanical Park & Gardens of Crete is a 20-hectare open space with gardens where you can spend a day doing something completely different.
Countless flowers, trees, and bushes. Gardens with berries, grapes, citrus, exotic plants, and native species are part of this walk surrounded by the most stunning expression of nature.
Get acquainted with over 150 types of fruit trees, as well as herbs and medicinal plants that have been used on the island for centuries.
There's also a farm and a magnificent restaurant at the end of the trail serving dishes made with products locally frown in the park.
Even a simple orange juice tastes completely different in the gardens, especially since it's paired with the unbelievable landscape and colors of Crete's highest mountains.
19. Plan a Trip to Balos Beach & Lagoon
I've already mentioned two of my favorite beaches n the region, Elafonisi, and Falasarna.
However, a trip to Balos cannot miss from any list of unmissable things to do in Crete.
Crete's most exotic beach and probably the most famous image of the island you can find anywhere online is the magnificent shape of Cape Tigani with the crystal blue waters of Balos, a shallow lagoon with spectacular white sand.
Among the most visited places in Crete, there's no way you postpone a trip to Balos, no matter what time of the year you come to the island.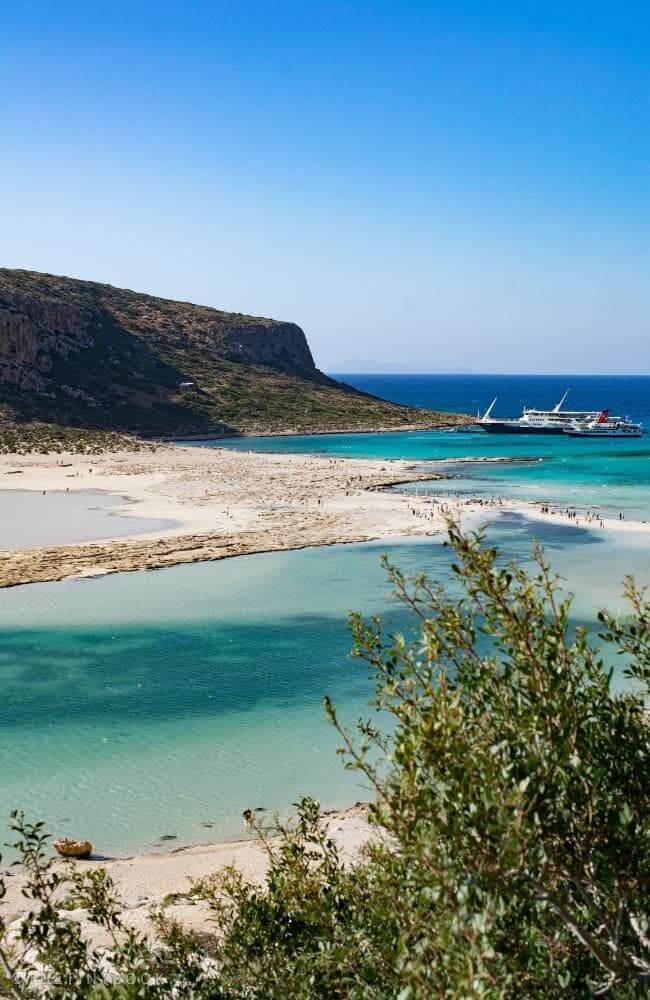 Balos has become a must-visit place not just for those who stay in Chania, but for anyone staying in any of Crete's other regions. Even if it's quite far from places such as Heraklion or Agios Nikolaos, people travel from every corner of Crete to visit Balos.
Balos is also known for being quite difficult to access, and for that same region, many decide to board a day cruise and spend the day sailing to reach this beach.
And yet, going to Balos by car is not so difficult after all, and it can be a very rewarding experience and a super fun thing to do.
If you're wondering how to get to Balos on your own, check this complete Balos guide to know everything you need to know about it, including where to stay, when to go, how to go, and much more!
Don't put off swimming in Balos Lagoon when you visit Crete!
20. Take a Photographic Tour of the Abandoned Tanneries
One of my favorite corners of Chania is the old quarter of Tabakaria (also Tambakaria), not far from the old town, and just next to the aristocratic neighborhood of Chalepa
The island of Crete was ruled by the Byzantines on two occasions, but between the first and the second Byzantine rule, Saracen pirates took over and dominated the island.
When they were gone, they had left no physical evidence of their time on Crete, what they did leave are habits, crafts, and traditions that have become one more ingredient of Crete's individual traits. They taught us all about smoking, drinking coffee, using spices, and working leather.
And that's when you encounter the fascinating world of the abandoned tanneries of Chania.
A walk by the sea in this quarter at sunset grants unique sights and landscapes with suggestive beauty. A perfect place for intrepid photographers, a visit to Tabakaria can take you directly to the soul of a time long gone by.
Check this guide to photo-shooting in Tabakaria to better plan your visit.
Heraklion's Top 10: Best Things to Do in Heraklion Region
Hundred are the things you could do in Heraklion if you had a lot of available time… unfortunately, we usually have just a few days to devote to each region of the island.
These are Heraklion's top destinations, and checking at least a few of them can be a great addition to your own list of things to do in Crete!
If Heraklion is one of the regions you'd like to visit, then this section devoted to Heraklion will be super helpful to plan the trip!
21. Tour the Minoan Palace of Knossos
Yes! It's Knossos the place on the island that receives the highest number of visitors year after year. And it's a place you should visit too!
The archaeological site of Knossos is a palatial complex dating from the Bronze Age, located just 5 km south of the center of Heraklion.
It's quite easy to reach Knossos by public transport or by driving your own car.
Significant restoration works by the British archaeologist Sir Arthur Evans modified the aspect of the ruins according to his personal interpretation of life and architecture during the Minoan period.
However, despite Evan's own view, the site manages to show us how everything could have looked like in the times of the Minoans. Once inside, don't miss places like the Throne room, or the Queen's Megaro.
When visiting Crete, you cannot postpone or avoid a trip to Knossos, even if you're not a big fan of history. (There are even special tours for those who simply want a quick view of the palace).
Instead, if you really enjoy archaeological sites and ancient settlements, do schedule a visit to Knossos, with or without a guided tour, to find out about the mysteries of the island and its past.
Knossos remains Greece's second most visited archaeological site after the Acropolis in Athens!
So if you want details on how to avoid crowds, tips to prepare for the visit and navigate the site on your own, visiting hours, entrance fees, public transport, and suggestions to enjoy your day in the Minoan Palace, check this article about Knossos or learn what to wear when exploring Knossos for a comfortable visit!
There's no doubt about it, a visit to the Minoan Knossos is one of the most stunning things to do in Crete!
22. Visit the Archaeological Museum of Heraklion
The best way to complement your visit to the Archaeological Palace of Knossos is to head to Heraklion's Archaeological Museum just before or right after checking the Minoan Palace.
Among the most important museums in Europe, the Archaeological Museum of Heraklion is hosted in a former Venetian-Franciscan friary that suffered severe damage during an earthquake in 1865.
A day at the museums will display over 5500 years of Crete's history from about the year 7000 BC (Neolithic period) until the Roman times on the island (about 200 AD).
There are impressive objects found in some of Crete's different Minoan Palaces (Malia, Faistos, and Zakros, other than Knossos), including jewelry, pottery, weapons, and curious objects such as ancient board games, erotic figurines, and personal objects.
The most famous object in the museum is the Disc of Phaistos, a very small clay disc not bigger than 15 cm in diameter, with symbols carved on both sides, which still remains one of the best-known mysteries of archaeology and ancient civilizations.
23. Check the Top Attractions in the Capital of Crete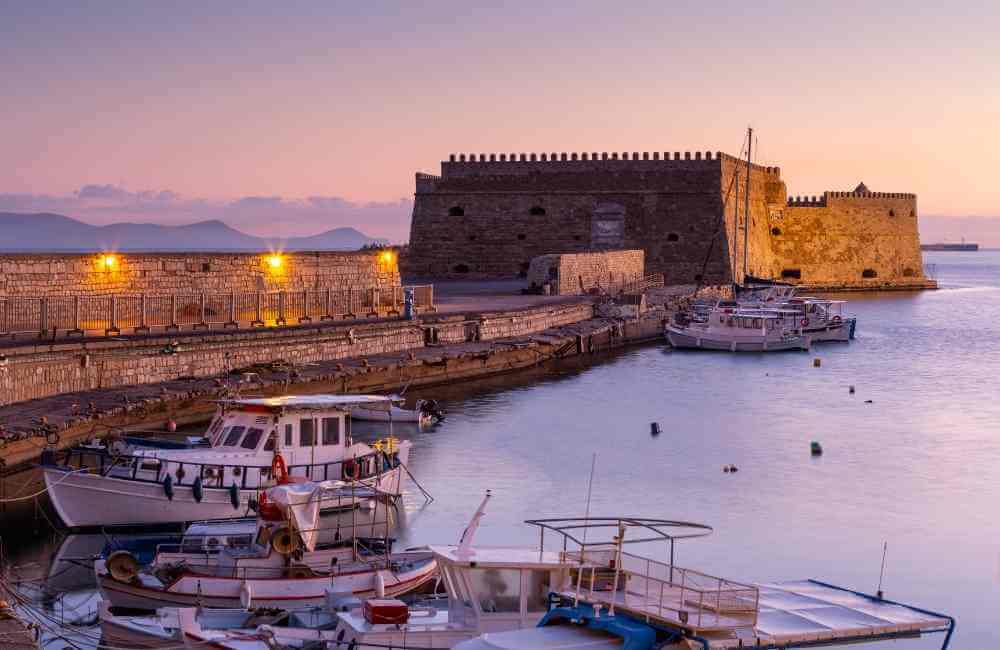 Even when many people think of Heraklion as just little more than the gate to access Crete, the capital of the island has much more to offer than the Palace of Knossos and the Archaeological Museum.
The center of Heraklion has some of the best examples of Venetian architecture, with its Loggia and the fantastic Lion's Fountain.
Equally important, the Venetian Fortress in the old port as well as the churches standing along the pedestrian street 25th of August, the former Basilica of Saint Mark's, now Heraklion's Municipal Art Gallery, as well as the church of Agios Minas.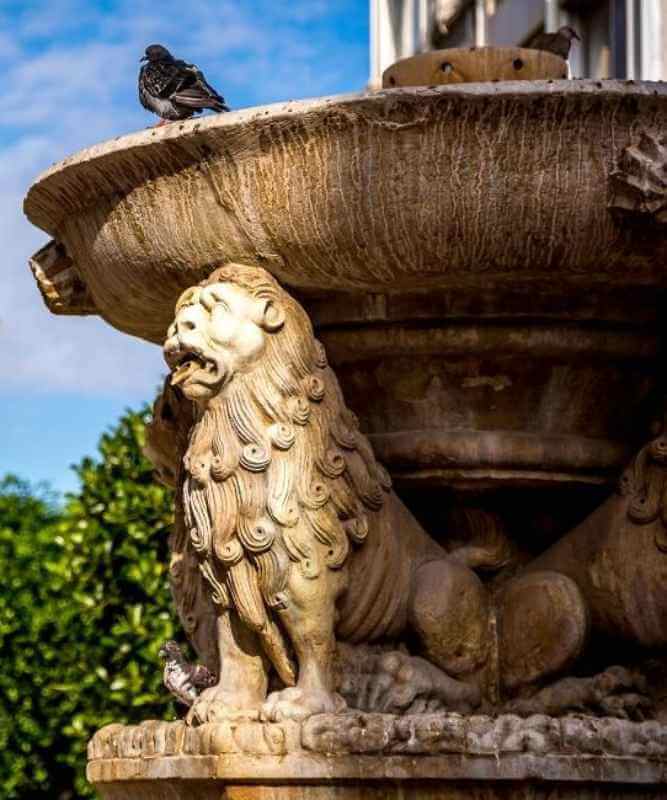 All these landmarks are included in my 2-day Heraklion Itinerary with greater detail. A cosmopolitan city with plenty of shops, fantastic restaurants, and animated nightlife, the capital of Crete can be a true surprise.
Besides, Heraklion is a great place to stay to explore the rest of the region and, thanks to its central position, it's also a perfect place to stay if you want to tour the nearby regions of Lasithi and Rethymnon too.
24. Discover Matala, the Hippie Beach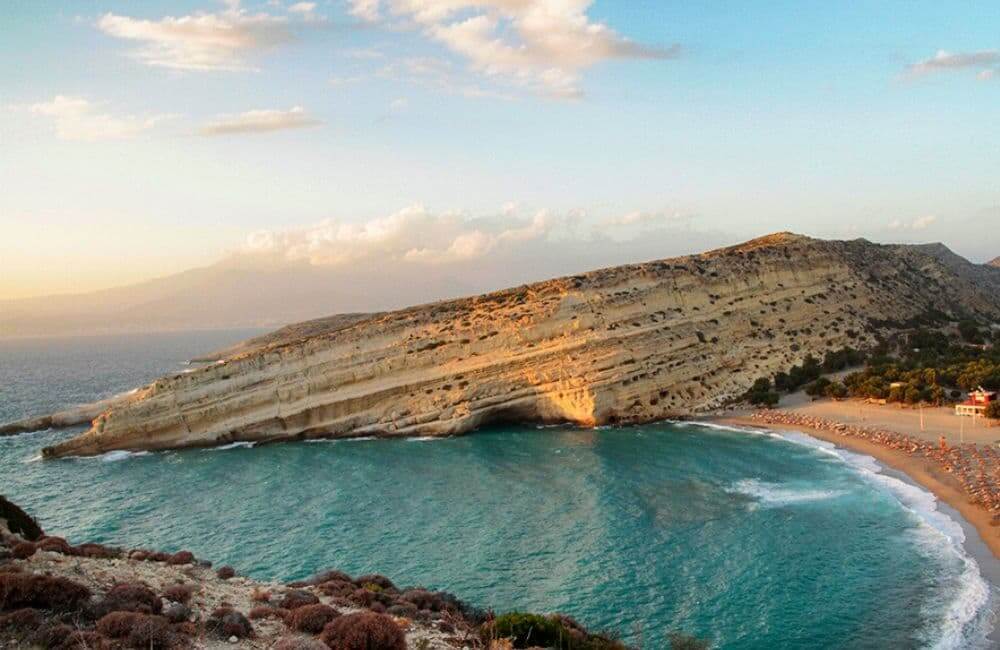 The south coast of Heraklion's regional unit has some ravishing beaches worth the trip.
The most famous of them is Matala, with its impressive caves and the stories about the 60s, the years when Matala was worldwide known for hosting a hippie community.
Not far from the village of Matala, there are more places you can come across and enjoy, including the naturist Red Beach, just a short hike away from Matala, the archaeological sites of Agia Triada, and Gortyn, and Crete's second most important Minoan Palace, Phaistos.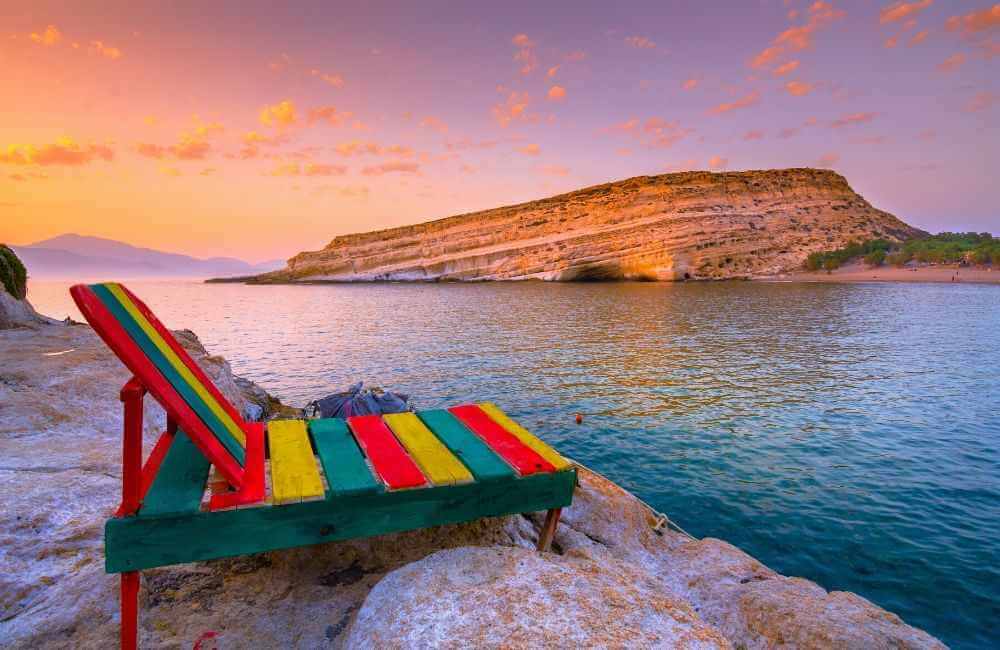 This guide to Matala includes all the landmarks mentioned, as well as other places worth checking, such as the ruins of Kommos, the beach of Kalamaki, and several small villages where you can spend the night as well.
Don't skip Matala when you travel to the island, a trip to this beach is among the many unforgettable things you can do in Crete.
25. Have Fun in Heraklion's Theme Parks
Popular activities and parks concentrate on the area surrounding the capital of Crete.
So, other than great museums and ruins, once in Heraklion, you can discover theme parks and aquatic parks thought for the whole family.
Among my favorite, I always include Cretaquarium which although not big, has an interesting collection of proposals, visits, and interactive activities always going on.
Not far and also fantastic for children is Dinosauria Park.
As the name anticipates, Dinosauria is an amazing journey into a remote past. Both parks are in the area of Gournes, just minutes from the center.
In the same area, just minutes away by car kids can also discover everything about Crete and its labyrinths in Labyrinth Park.
For those who want to add some more adrenaline, Heraklion is home to some water parks as well, Watercity is in Anopolis, a small village about 20 minutes from the capital.
Acqua Plus is a water park for everyone in the family, with a special area devoted to relaxing and several water games also for adults. If you're traveling to Crete with kids and want to discover more theme parks and family activities, check the family holidays in Crete article.
26. Go Clubbing in Hersonissos or Malia
Nights in Heraklion are all about Hersonissos and the close-by town of Malia, both on the northern coast, just minutes away from the capital.
Club Sensation, New York Beach Club, and Palm Beach Club are some of the clubs where every summer night thousands of tourists and locals alike choose to have drinks, dance, and meet new people.
Likewise, the coastal resort of Malia, minutes away from Hersonissos, is another favorite area with many pubs, discos, bars, and nightclubs, such as Candy Club or Reflex.
Most of them concentrate along Dimokratias Avenue and stretch until the port where there are also a few popular beach bars too. Nightlife in Crete is generally quite laid-back in most cities of the island.
There are a few clubs in the area of Agia Marina-Platanias (in Chania) and in Elounda (Lasithi), yet, the Movida in Crete happens between Malia and Hersonissos.
Eager to experience the nightlife on the island? If that's your goal, heading to Hersonissos is one of the best things you can do in Crete!
27. Explore Heraklion's Wine Region
More than 65 % of all Cretan wineries are located in Heraklion, distributed all over the region and concentrated in areas such as Peza, Archanes, and Dafnes.
These are, in fact, three of Crete's Protected Designations of Origin (PDOs).
Wine tourism is in constant growth all over the island, and it's always a smart idea to visit some of the local wineries when touring Heraklion.
You can opt to visit a small family winery with a more informal setting but also where it's also possible to talk with the owners.
This experience gets you closer to winemaking and you might even be invited to a homemade lunch with a few glasses of the winery's production, of course!
You can also go for a visit to a bigger winery, with tour packages that can include, food pairing lessons, wine seminars, lunch, vineyard tours, walks among olive groves, or more sophisticated wine-tasting experiences.
You might also want to read: The Most Exciting Things to Do in Matala, Crete.
28. Explore the Archaeological Palace of Malia
About 30 minutes from the center of town, on the coast facing the Sea of Crete (North), there's another archaeological site you can visit in the regional unit of Heraklion, the Minoan Palace of Malia.
Inside the archaeological site, it's possible to visit a small but captivating museum.
Once you access the area with the ruins and the excavations, you'll be impressed by the storage rooms as well as by the different containing jars or pithoi of impressive measures.
Other things to check inside Malia are the staircases and a circular structure known as kernos, similar to a round table that bears a central hole and smaller cavities around, probably used by the Minoans to make offers to their gods in exchange for an abundant crop.
29. Try your Sailing Skills on the North Coast of Heraklion
The northern coast of Heraklion is not just the cosmopolitan and chaotic Hersonissos and Malia.
If you move to the west of the capital, you'll find different beaches with a more laid-back atmosphere, some of them great to practice water sports.
Beaches such as Agia Pelagia or Ligaria are fairly protected bays where it's possible to rent paddle boats, kayaks, or fishing boats. You can also sail to discover the nearby hidden coves, or swim beaches otherwise impossible to access.
In some of these smaller resorts, it's also possible to rend a small boat without needing a sailing license and test your skills as a captain. I've written about my experience in Agia Pelagia inside my Heraklion itinerary for 2 or 3 days.
30. Check Heraklion's Unique Museums
Other than the fantastic Archaeological Museum of Heraklion, there are many interesting museums to visit in the capital as well as in the rest of the region.
The Historical Museum of Crete and the Natural History Museum of Crete have a variety of special activities (some interactive) great for kids.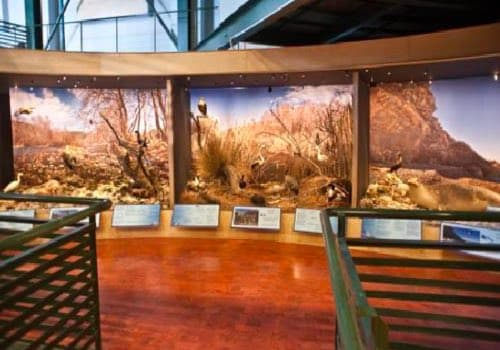 Also in the city is the Museum of Visual Arts, and one of my favorites, the small but fascinating Museum of Ancient Greek Technology with its exhibition Hi-Tech Inventions of Ancient Greeks.
In the broader area, check the Open Air Museum Lychnostasis (in Kera village), the Kazantzakis Museum (in Myrtia village), the Museum of Rural Life (in Piskopiano village), and the Thirathen Museum of Greek Folk Music and Musical Instruments (in Krousonas village) devoted to Greek traditional music, Cretan instruments and native music of the island.
Choosing any of these lesser-known museums can be a unique experience…
And definitely, one more great thing to do in Crete during your holidays on the island!
Rethymnon's Top 10: Best Things to Do in Rethymnon Region
Rethymnon is another region you should include in your trip. The area is brimming with things to do, places to discover, and landscapes that will definitely impress you.
Is Rethymnon one of the places you want to explore in Crete? If the answer is yes, this section about Rethymnon is a must-read for you!
Now, let's take a look at the wonders of this unique Cretan region…
31. Check Out the Top Attractions in the Old Town of Rethymnon
The Republic of Venice dominated and ruled on the island of Crete from 1212 until the Ottoman conquest in 1649. Rethymnon is one of the Cretan cities which hosts a picturesque old town with unique memories from the Venetian period.
Rethymnon's Old Venetian Harbor, the Lighthouse, the Fortress, the Loggia, and the historic Rimondi Fountain are some of the constructions that still stand, a living memory of the Italian influence in the city's style and architecture.
The Ottoman occupation of Crete, from 1669 until 1898 also left its mark with mosques and tall minarets shaping the skyline of Rethymnon's old town.
If you're planning to visit, you might want to discover what are the best things to do in Rethymnon and the best things to do in Rethymnon at night.
32. Learn about Crete's History at Arkadi Monastery
Maybe Crete's best-known religious center, the Holy Monastery of Arkadi has always been a key player in Crete's history and the island's fights for freedom.
Under 25 km from the center of Rethymnon, Arkadi is a fabulous day trip for anyone staying in the area.
The tragic history of the Arkadi Holocaust, during which over 900 men, women, and children chose to die rather than surrender to the Turks, contrasts with the peaceful beauty of the monastery's gardens and the imposing Baroque church in the center of the courtyard.
If you wish to visit, you will find maps, visiting hours, as well as more details in this article about Arkadi Monastery as well as in this guide to Crete's most remarkable religious sites.
A pleasant mountain drive all the way to this famous historic monastery is one of the most interesting things to do in Crete on one of those days you don't really feel like going to the beach!
33. Experience a Boutique Winery
Crete's star grape, Vidiano, originally comes from the Rethymnon region, if you're a wine lover, that reason alone should be enough for you to go wine tasting in a local winery.
Although there are not many wineries open to the public in the region, one of them will certainly surprise you with its boutique approach to winemaking.
Klados Winery is in the small village of Skepasti, about 20 minutes from the center of Rethymnon city.
They work with a small selection of native and international grapes to produce only a few labels of Cretan excellence.
Whether you're staying in Rethymnon, or driving along Crete's National Road, put Klados Winery in your GPS and make some time to taste their innovative reds and fantastic whites. Read here about my experience.
34. Spend a Day in the Amari Valley
One more traditional mountain area to check out in Crete is the Amari Valley as well as the several small mountain settlements in the area, all of them at the foot of the impressive Mount Psiloritis, Crete's highest mountain (2456 m) belonging to UNESCO's Global Geoparks Network, and Mount Kedros (1777 m).
A center of resistance during the Battle of Crete, the villages in the valley, on and on Mount Kedros were especially castigated by the Nazis during the German occupation during the tragic episode known as the Holocaust of Amari (or the Holocaust of Kedros).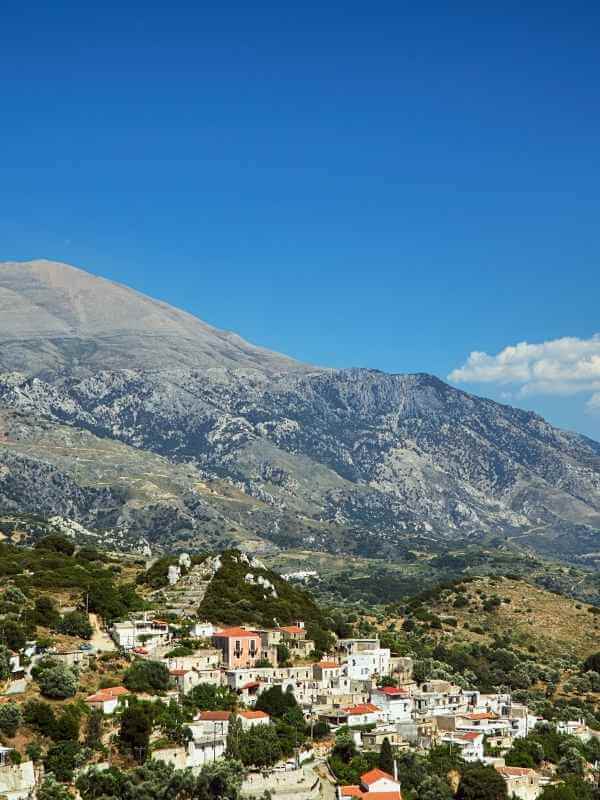 Nowadays, spending a day in Amari is a journey into the traditions of the island, as well as into the nature of the region.
It's a good idea to visit the beautiful and lush Patsos Gorge or, if you're fit enough, try reaching the peak of the Psiloritis.
Our visit to Amari included experiences such as witnessing the raki distillation and baking bread in a traditional wooden oven.
You might also want to read: Explore the Fantastic Unspoiled Beaches in South Crete.
35. Explore the Archaeological Site of Eleftherna
The Archaeological Site of Ancient Eletherna (also Eleutherna) is a settlement in the region of Rethymnon, no more than 30 km south of the city center.
Eleftherna is also close to the pottery village of Margarites, and the Holy Monastery of Arkadi, therefore combining the three of them in a day trip is always a great idea.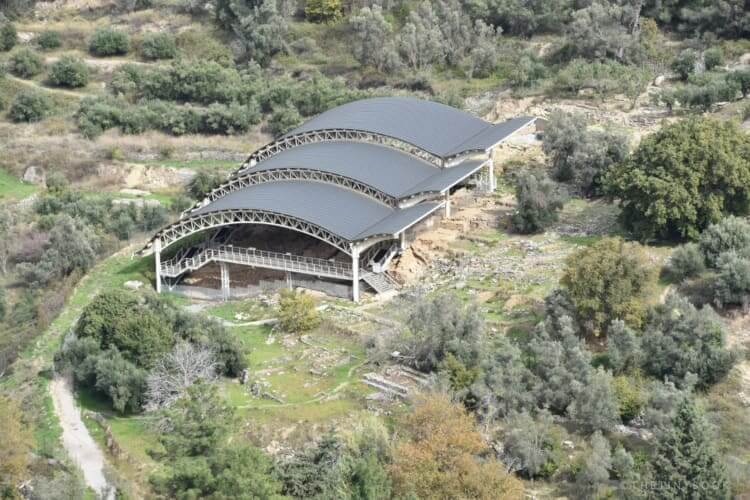 On this site, you can observe remarkable findings from different periods, including an ancient Christian Basilica.
The area has been continuously occupied from the early Minoan period until the early Byzantine era.
This is another archaeological site of utmost importance so you can also find information to organize your visit in this list with the most prominent Cretan archaeological sites open to the public.
36. Check the Traditional Mountain Villages
There are beautiful, traditional villages in every corner of the island. They can be close to the sea, or hidden in the mountains. The region of Rethymnon hides villages with an important history, which treasure rituals and habits unique to Crete.
One of these villages is Anogia, standing almost next to Mount Psiloritis, and home to some famous musicians, including Cretan Lyra players.
Other villages to visit in the region include Spili, with its head lion fountains, Asteri, and the extravagant Poliou House and Folklore Museum, the ceramic village of Margarites, and Axos, home to a well-known wood artisan and wood-carving museum.
This article includes the most picturesque villages in Rethymnon and also different villages and small towns hidden in each Cretan region.
A short trip to some of the local mountain villages can be a one-of-a-kind experience, and definitely another unmissable thing to do in Crete if you want to really explore the lesser-known places on the island.
37. Discover the Best Beaches in Rethymnon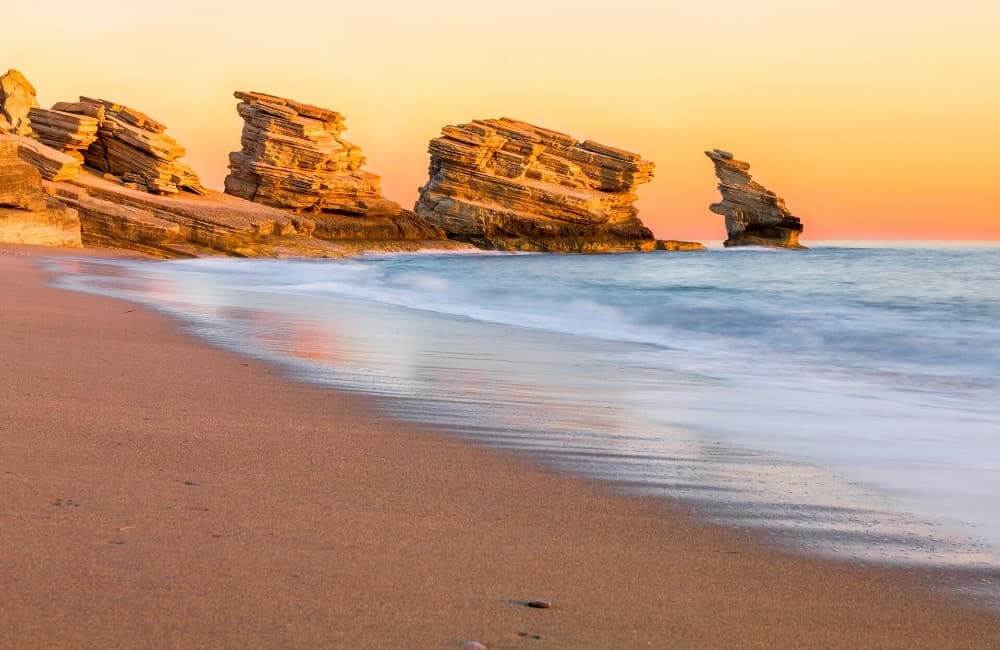 Rethymnon is a region with a wonderful south coast, boasting beaches such as Plakias, Ligres, Preveli, or the wide shore of Triopetra.
Damnoni Beach is close to the village of Plakias, it's a rather long sandy beach and a special, secluded corner where naturists have been sunbathing and swimming for years.
Always in the area, Ammoudi and Skinaria are two gorgeous beaches also popular with the different immersion schools that take their students there for scuba diving classes.
The beaches south of Rethymnon face the crystal clear waters of the Libyan Sea and some of them have such unique characteristics that a drive across the mountains is more than worth it. You can read all about Rethymnon's beaches here.
38. Spend a Day at Preveli Palm Beach
Another wonderful beach you can visit on the south coast of Rethymnon is the Palm Tree Beach of Preveli, with a unique exotic landscape.
The beach is 35 km south of Rethymnon city, at the mouth of Kourtaliotako Gorge where the Megalos Potamos river flows until getting to the Libyan Sea.
On both sides of the river, there's a palm forest that suffered a severe fire a few years ago, although it's still quite a green area. The shore is sandy but there's no organization.
On the east side of the beach, there's a huge rock that has the shape of a heart and which has become another landmark of Crete's southern coast.
Preveli is a protected natural area. You can read about Preveli in this article.
39. Visit Preveli Monastery Complex
One more beautiful monastery in the region, with an impressive past and history, as well as an important role during the Ottoman rule of Crete as well as in the Nazi occupation, is Preveli.
The complex is formed by two different monasteries, Kato Monastiri (the lower monastery, today in ruins) and Piso Monastiri (the rear monastery), which you can visit since it's active and open to the public.
The role of Preveli Monastery and its monks during the Battle of Crete (1941) was very important both in the battle against the invading German forces, in the support of the allied forces even as a refuge for those soldiers who weren't rescued and had to remain on the island.
Together with Arkadi Monastery, Preveli is among the most important religious centers in Crete. You can read about both of them in this article about monasteries, churches, and mosques of Crete.
40. Walk Around the Mountain Springs in Argyroupoli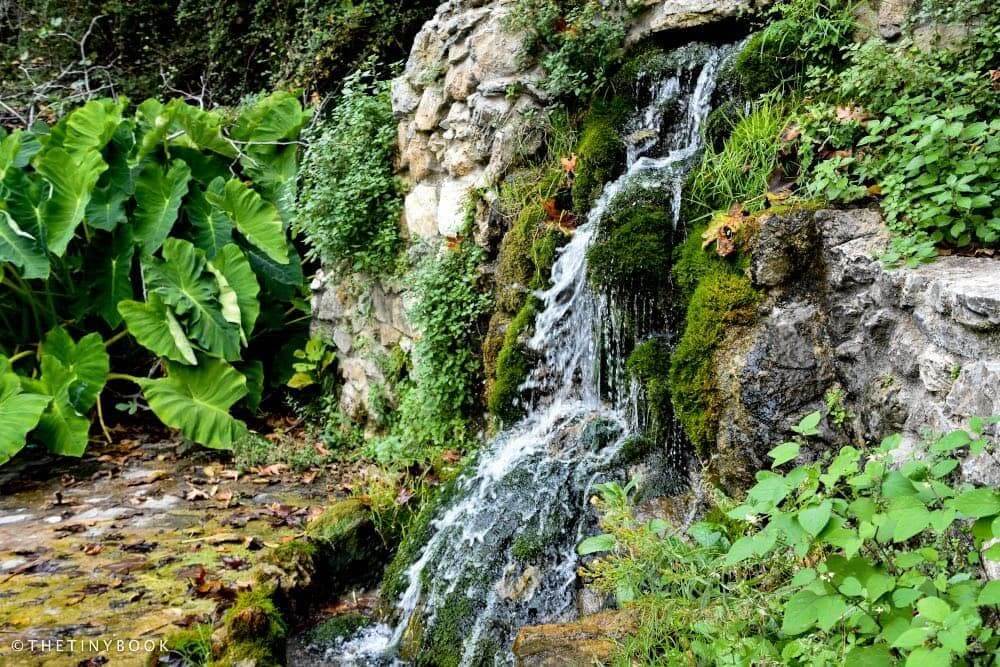 The mountain village of Argyroupolis is located about 27 km southwest of the city of Rethymnon.
Argyroupolis was once a powerful Roman settlement, known as Lappa, a remarkable city with traditional Roman characteristics, including aqueducts, and public baths.
In recent years, archaeologists found ancient Roman villas of unique beauty, but also mosaics, statues, vases, and pottery.
The importance of Ancient Lappa is highlighted by the coins that the city minted, also found during the excavations.
Some of the things you can see in the area are the waterfalls surrounded by lush vegetation as well as the several springs that originate in the river Mouselas.
A day trip to Argyroupolis is a popular thing to do in Crete if you're staying in Rethymnon, you can also walk Argyroupoli's hiking paths, visit the cave with the church of Agios Ioannis, or eat in one of the several restaurants settled close to the springs and surrounded by exuberant plants and trees.
Lasithi's Top 10: Best Things to Do in the Lasithi Region
I'm a fan of Lasithi. For me, this is a wonderful place, one of the most rewarding regions to explore.
The region of Lasithi concentrates the best there's to do in Crete, including sailing to the islands of Spinalonga, Chrissi, and Koufonisi, discovering the local gastronomy, checking lonely monasteries, and exploring unique archaeological sites.
If Lasithi is one of the places in Crete you want to explore more, check out this section about the Lasithi region.
41. Spend Time in Agios Nikolaos
Agios Nikolaos is the capital of the region of Lasithi and an important touristic resort on the northern coast of Crete, nestled in the heart of the Mirabello Gulf.
If you're traveling around the region of Lasithi, Agios Nikolaos is a great place to stay in order to visit the different landmarks of the region.
Among the many things to do in Agios Nikolaos (and also free things to do in Agios), it's a good idea to check some of the several beaches right in the heart of the city as well as not many kilometers away, both towards the east and the west.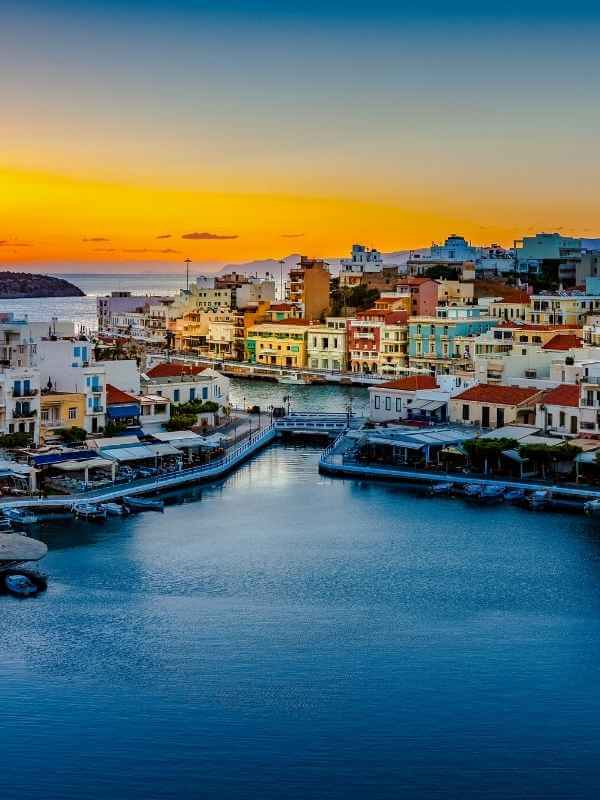 The main characteristic of the city is the beautiful Lake Voulismeni, which connects directly to the sea.
Around the area of the lake, there are several bars and restaurants worth a visit.
In town, check the staircases that connect the hilly landscape of the city. Some of them have been embellished by artists and students.
Agios Nikolaos is also home to some gorgeous churches, such as the old Byzantine church of Saint Nicholas, close to the bay, or Ormos, which also gives the name to the city.
42. Tour the Lasithi Plateau
A unique place to see in the region is the Lasithi Plateau, a scenic drive along a 23-kilometer road that takes you to unexplored mountain villages, surrounded by a fantastic mountain landscape.
There are several villages along the way where you can discover everyday life in Crete, or even enjoy a traditional homemade Cretan lunch with authentic and fresh products grown locally.
If you're not certain about which towns you can visit, start with a stop in Tzermiado, a traditional village populated with ancient kafenia (Greek cafés, traditional houses, and a small but gorgeous central church.
Other villages worth a visit are Agios Giorgos, and its Cretan Folk Museum dedicated to several Cretan crafts and traditions.
Also along the road, you can stop at the village of Psychro and visit the Dikteon Cave (or Cave of Zeus) or admire the magnificent stone mills in the old village of Kera.
43. Explore the Cave of Zeus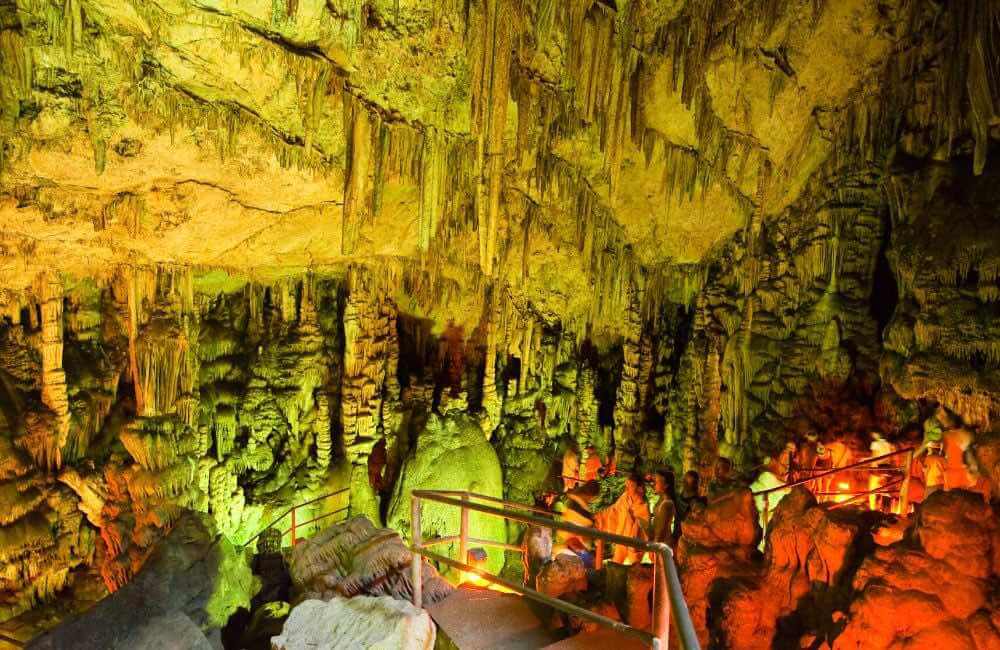 The Cave of Zeus is another site worth a stop whenever you visit the Lasithi Plateau, in the eastern region of Lasithi.
Also known as Dikteon Andron, the cave is an ancient Minoan site of worship that the locals found out by chance at the end of the 19th century.
There are several chambers you can visit inside the cave once you've reached the entrance, located at the end of a very steep path, after a 20-minute walk up the hill.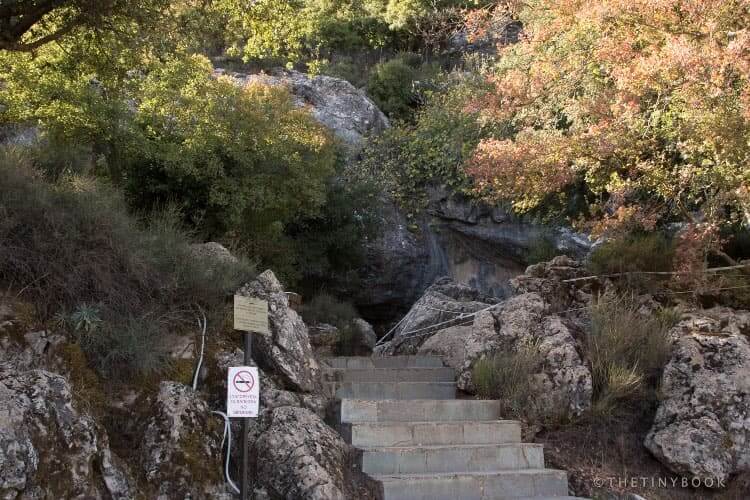 Right in front of the cave, you can stop for a wonderful lunch and enjoy the fantastic views of the Lasithi Plateau and the remaining windmills of the area.
For more information about the opening hours, and the entrance fee, as well as some extra details about the history and the myth behind this fantastic cave on Crete, check out this guide to visiting the Cave of Zeus.
44. Sail to the Former Leper Colony of Spinalonga
The islet of Spinalonga is on the northeastern coast of Crete, opposite the seaside resort of Elounda. It's one of Crete's best places to visit in the region of Lasithi. Spinalonga is also easy to visit from Heraklion on a day trip.
The island has a tragic history as a leper colony during the 19th century.
If you're planning to sail there, bookmark these tips to visit Spinalonga Island. Spinalonga is a fortified island that can be seen in less than an hour. You need to sail from the nearby villages of Plaka or Elounda, or also from Agios Nikolaos.
The island's past goes back in time to the Venetian times, long before becoming an infamous reclusion place for those affected by leprosy.
After the Venetians surrendered to the Ottoman Empire (1669), Spinalonga remained in the hands of the Venetians until 1715. The island has been an Archaeological Site since the 1970s.
The Fortress of Spinalonga has been included in the tentative list of World Heritage Sites, for its outstanding universal value regarding the architecture, urban planning, and history as a leper colony. You can read more here.
One of the most remarkable things to do in Crete is to jump on a small boat and reach the forgotten leper colony of Spinalonga.
45. Swim at Vai Palm Tree Beach
Usually ranking among the best beaches on the island, Vai Palm Beach is on the extreme east coast of Crete.
Although it's a magnificent sandy bay with a rather calm sea, it's not as much visited as the famous beaches of the west, and yet, the trip to Vai is totally worth it.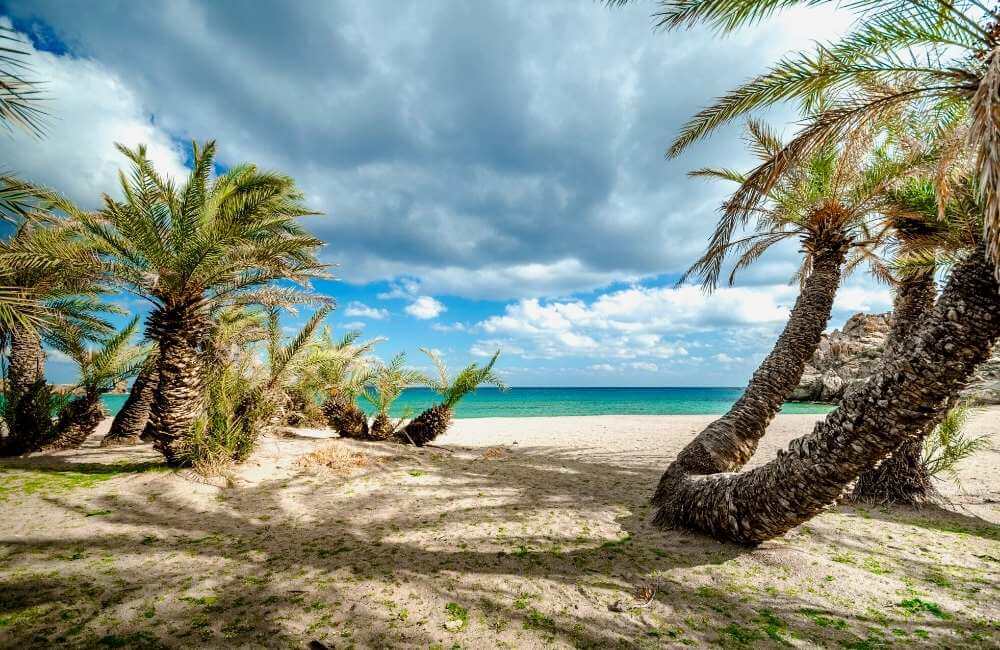 Vai's most important feature is its impressive date palm tree forest, the largest in Europe, that covers a vast area in the region and starts a few kilometers before you even reach the beach. What's more, the beach is well organized despite being in such a remote position.
This exotic beach of Crete is included also in the list of the top beaches of East Crete, as well as in the list of the best beaches on the island.
46. Go Wine Tasting at Toplou Monastery
The Holy Monastery of Toplou is located in the Lasithi region, just a few minutes away from the palm tree beach of Vai. It is a fortified structure built on the premises of a former church during the 15th century.
Toplou played an important role during the German occupation of Crete, helping the network of the resistance.
In fact, one of the best things to do when you visit the monastery is to check out the museum which exhibits a lot of weapons, helmets, and even a clandestine radio used in those times.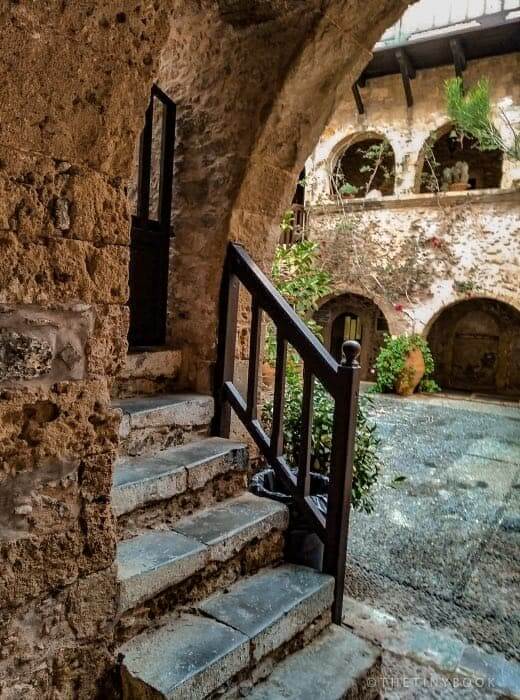 The second thing to do in Toplou is to visit their fantastic winery and taste some of their labels, their extra virgin olive oil, and their raki too.
If you're thinking about including a trip to the monastery on the list of things to do in Crete, check this detailed guide to the most important monasteries and churches of Crete and read the part about Toplou.
47. Spend a Day in Ierapetra… or 2!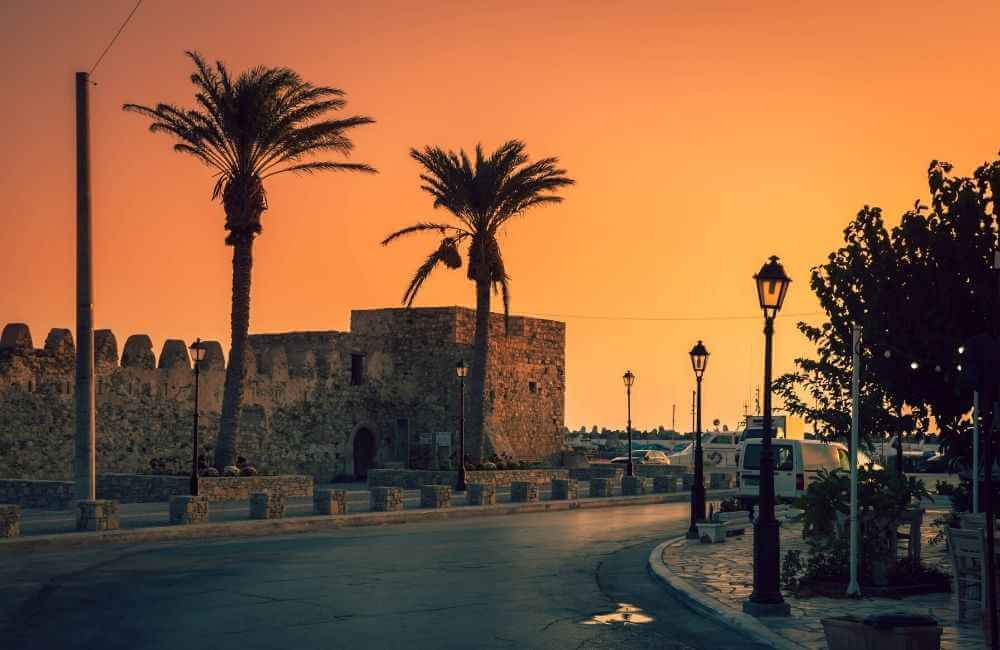 Despite not being the capital of any region, Ierapetra is the fourth most important city in Crete in population.
It's the only city on the southern coast of Crete and it can be a great place to stay if you intend to explore more remote beaches, such as Xerokampos, Myrtos, Makrygialos, and Agia Fotia.
Near the city of Ierapetra, there are a few impressive gorges, some of them fairly easy to hike as well.
In the city, take some time to check the Venetian fortress, the former mosque with its beautiful fountain in the courtyard, as well as a tiny house hidden in the alleys close to the port, where the legend says that Napoleon spent a night without revealing his identity until he was gone.
Here's more information to visit, including the things you can do, where to eat, and what to do at night in Ierapetra.
48. Sail to Chrissi Island
(Another of the many unmissable things to do in Crete!)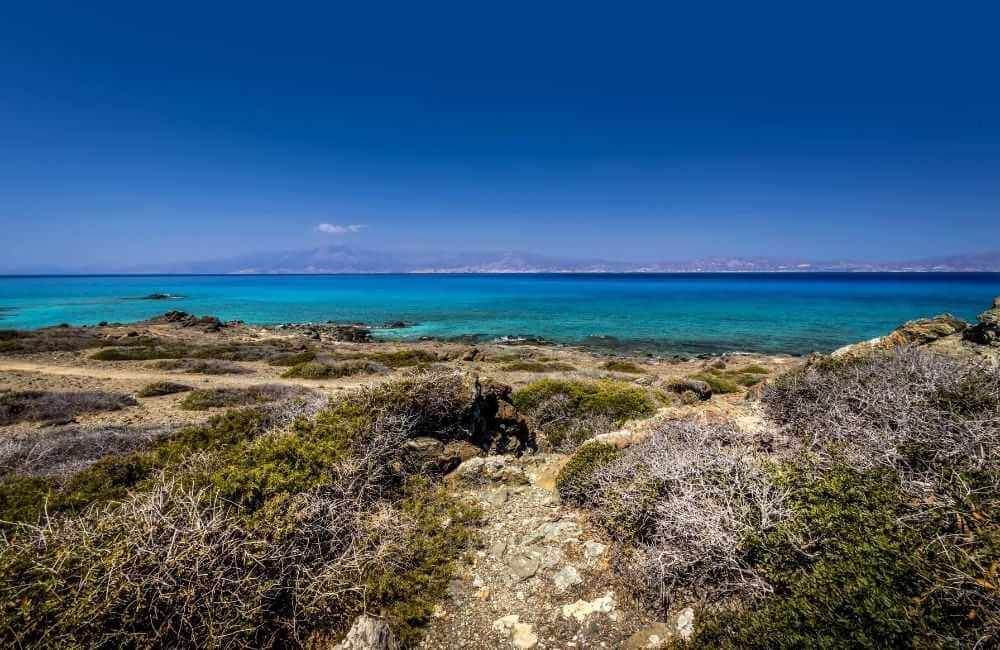 Chrissi, or officially Gaiudouronisi, is a very small, uninhabited island located off the southern coast of Crete. It's about an hour away from the port of Ierapetra, one of the two ports that have boat tours to reach the island (the other place is Makrygialos).
The best way to visit Chrissi is to spend at least a night in Ierapetra to sail to the island, because, since it's uninhabited, it's not possible to spend the night over there (although many people ignore this rule and camp in the protected juniper forest of Chrissi).
As a matter of fact, the island is a protected reserve.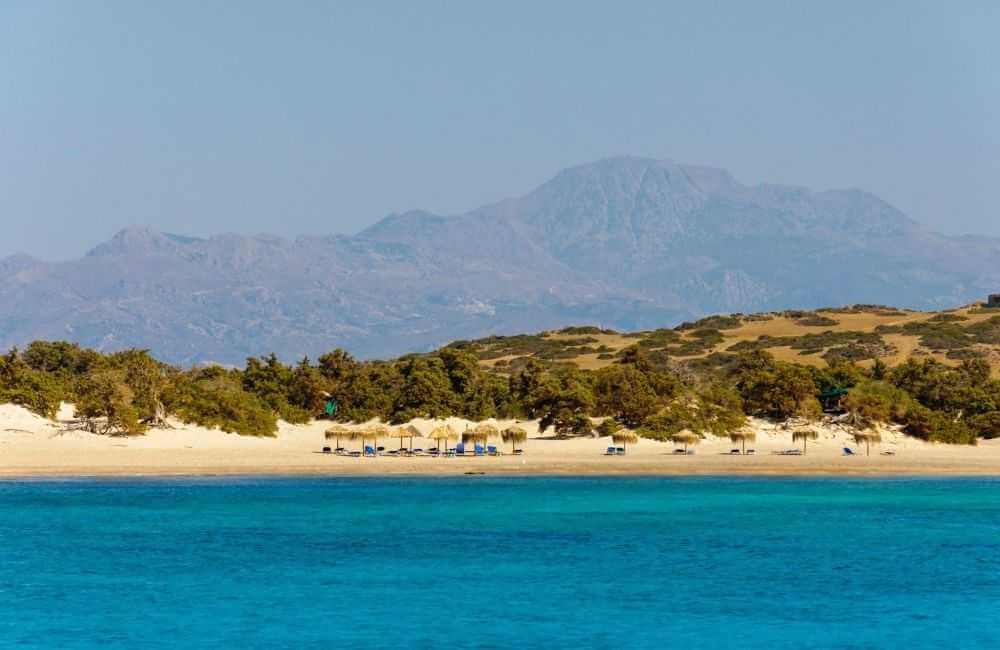 Chrissi is a very tiny island about 2 km wide. You will eventually cross from the south – where the harbor is – to the north when you disembark in order to reach the beach.
The total length of the island is about 7 km, and there are a few beaches you can explore. The place is a paradise for any nature lover.
Its main beach is organized with umbrellas, sunbeds, and a beach bar as well.
If you are getting ready to visit, take a look at this guide to Chrissi.
49. Check the Exclusive Resort of Elounda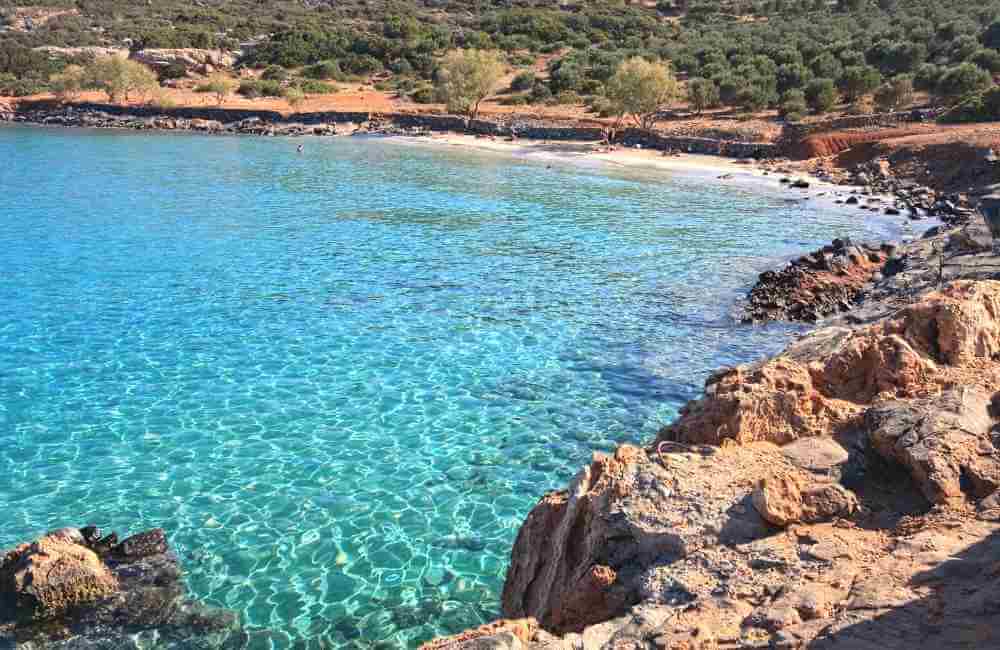 f there's a place in the region of Lasithi that has gained international fame, that place is the tourist resort of Elounda.
The village is located on the Mirabello Gulf, right opposite the former leper colony island of Spinalonga.
Elounda is a few minutes away from the relaxing and equally famous fishing village of Plaka. Elounda is well-known for its exclusive resorts, some of them among the most expensive all over Greece.
The small beach of Elounda is also very popular, and the sea so calm that has often been compared to the surface of a lake: no waves, and usually no wind either.
Those staying in one of the exclusive hotels in the area will certainly enjoy private access to their own beach, sometimes even from their own room. In the area, you can also visit the unique Olous, a sunken ancient settlement from the Minoan times. Discover more about Olous in this article.
50. Disconnect at the Most Remote Beach in Crete
Xerocampos is one of the most remote places you can visit in Crete. It's a wonderful collection for usually deserted beaches, with crystal clear waters and shores for every tasty: Fine sand, coarse sand, pebbles, and even rocks.
The area is little known and there were no good roads to access until not long ago.
Besides, Xerocampos is very far away from Crete's two international airports and from the island's main ports as well.
There are limited places to stay and just a few tavernas for (great) food.
Xerocampos is listed among the best beaches in East Crete, and I've also included it in the best beaches in South Crete articles.
---
Which of these things made

it to your own list of things to do in Crete?
Let me know in the comments below!
---
You might also want to read these hotel reviews, useful for your stay on the island:
– Best Places to Stay in Crete for Young Couples – A guide to the best areas and hotels on the island.
– Best Places to Stay in Crete for Families – The best hotels and areas in Crete for families with children.
– Best Hotels with Water Parks in Crete – The ultimate list of fun places to stay in Crete.
– Best Places to Stay in Crete to Go to the Beach – All the best areas and resorts near the best beaches in Crete.
– Best Resorts with Spas in Crete for a Relaxing Holiday – The top-rated hotels with spa and wellness facilities.
Pin Now this Great Guide About All You Can Do in Crete for Your Next Adventure!
About the author of this blog: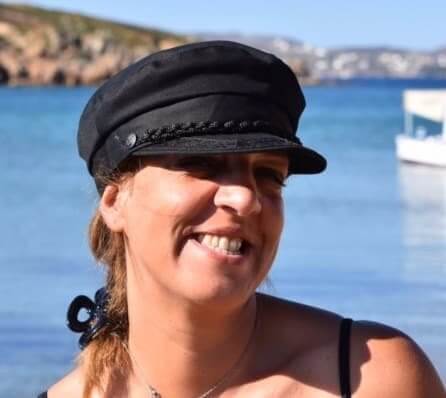 Gabi has been living in Crete for the last six years. On the island, she juggles being a solo mom, hosting culinary tours in summer, translating, and freelance writing for several travel blogs.
She's written for Greek Reporter, published several travel guides about Greece, and had more glasses of frappe than any regular person could ever handle.
---
COMING TO CRETE SOON?
Get in touch and let me know!