Traveling to Crete and not certain about what to put in your bag? Then, you're in the right place. As a frequent traveler to the island (but also as a long-time resident in Crete), I know exactly what you need to pack, what you can get here, and what you should not pack for a holiday in Crete.
---
Disclaimer: This post includes some affiliate links leading you to products or services, so if you make a purchase I might earn a small commission. This has no extra cost to you but allows me to continue writing articles that are helpful for your travels. I only recommend things I use myself or that I believe will deliver value to you.
---
Insanely Useful Packing List to Crete: What to Pack for Crete
Packing your suitcase for a trip can be a real challenge, especially if you are traveling to a destination for the first time. The same happens with Crete.
This amazing island is associated with warm and sunny weather all year round, but you might be surprised to know that this isn't always the case. Besides, since we're talking about an island, there are some extra things that you may even not think about.
Before moving to the island, I was traveling to Crete at least once a year. And it was trial and error that made me a better packer.
While on my first trips I used to lug around useless items, over the years I refined my packing skills… so much so that, on our last trips we used to come to the island just with a backpack.
Certainly, I'm not saying that you should do so, although I might write a minimalist packing guide for Crete in the future. This is a thorough list of things to bring to Crete for the regular packer without leaving any essentials behind.
So take a look at this fool-proof, ridiculously helpful list of things to pack to travel to Crete. It'll make your packing process a breeze and have you covered in any situation!
Check this packing list in advance to travel in an organized fashion! Learn what you must have, what you might need, and what you should leave home when traveling to Crete! So, without any further ado, here's my personal packing list for Crete!
Let's Start by Getting Ready for Crete!
RESOURCES TO BOOK YOUR TRIP:
Book your flight: I use Skyscanner to compare prices before booking a plane ticket.
Book your ferry: When ferries are more convenient than air travel, I use Ferryhopper.
Book your accommodation: I've tried many different platforms for accommodation, but none of them beats the advantages of Booking.com.
Book your car: The best way to find an affordable car to rent is to use a powerful search engine that compares all the rental companies in the market. I use Discover Cars.
Book your tours: Live unforgettable adventures and cultural experiences with Get Your Guide. For instance, you can Visit Elafonisi, discover Balos Beach, hike Samaria, or explore Knossos.
Don't forget travel insurance: Things can go wrong at times, but travel insurance will protect you against illness, injury, theft, and cancellations. I recommend Safety Wing for peace of mind.
First Things First: Choosing Your Bag
Depending on the purpose of your trip, first, consider what bag to take as main luggage. Think about it like this, if you prefer to travel a lot around Crete – by bus or even in your own rental car -, then a backpack is a perfect solution. It's comfortable to travel, and if you choose smartly, it has enough space to fit all the things you need.
I've long traveled the island using this Osprey backpack. These are also good options, considering the backpack I prefer:
However, if you're planning to stay at one place during your vacation or you are traveling with children, it's better to choose a spinner.
I have used both soft and hard shell spinners and depending on the occasion I use can any of them. Remember that soft shell ones survive better airport handling and loading on Cretan shuttles and buses.
Check the ones below.
A quick guide to the best hotels in Crete
Budget: So Young Hostel in Heraklio, Cocoon City Hostel in Chania, Matthias Hotel Apartments in Rethymnon, and Villa Galini in Agios Nikolaos.
Mid-range: Capsis Astoria Heraklion in Heraklion, Porto Antico in Chania, Archipelagos Hotel in Rethymnon, or Hotel Port 7 in Agios Nikolaos.
Luxury: Galaxy Iraklio Hotel in Heraklion, Hotel OFF in Chania, Avli Lounge in Rethymnon, or Minos Beach Art Hotel in Agios Nikolaos.
Check more: Where to stay in Crete.
Your Personal Item
This is probably the piece of luggage that you need to give more thought to.
Think of it as a flexible lifesaver that will hold all your necessities during your plane trip or ferry ride, and that can double as a shopping bag in town or as a beach bag too. It's better to choose soft materials, lightweight, and waterproof if you intend to pack your electronics there too.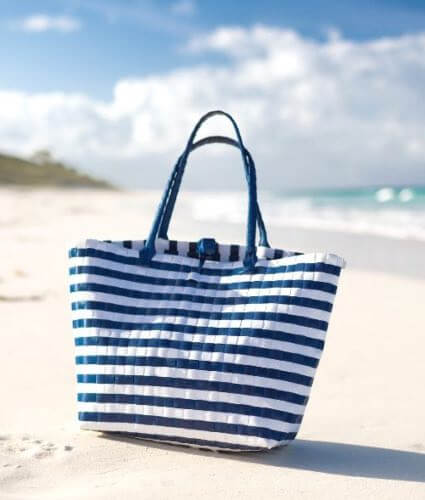 I used to love oversized totes like this one, and I still like them. Yet, years of use have taught me that, no matter how organized I am or how many pouches I can toss inside, they transform into black holes after a few hours into the flight with the tragic consequence of not finding anything!
So I started using backpacks with good organization. This way, I can have a dedicated space for documents and other compartments for all my needed items.
Nowadays, there are a lot of comfortable and stylish options. With a backpack, the weight is distributed equally on your shoulders so you won't get so tired. Besides, your hands are always free to take great pictures!
If you insist on a shoulder bag, then choose one that can easily fit the things that I list later on. If you don't know what to choose, then try this one with plenty of pockets. (Organization, pals! Organization!)
Whatever choice you make, it's always better to choose a day bag with some security features, like interlocking zippers or RFID blockers.
This doesn't mean to scare you! Crete is a very safe destination. But considering that you'll also use the bag for other trips or that you'll time in airports and stations, surrounded by crowds, it's always wiser to be protected anyway.
And the last thing to remember: choose a bag that you can easily fit under your sit on the airplane or bus, that's very convenient!
Money Belt (…Really?)
They're not really my thing and in Crete, they're simply useless and will be crying tourists on the go out-loud to whoever sees you… So please, don't bring one!
I admit they can be good to keep your valuables safe when spending long hours in airports and if you the bus on the island. Just keep them underneath your clothes! This is my top pick when it comes to discrete money belts.
Keep Your Stuff Organized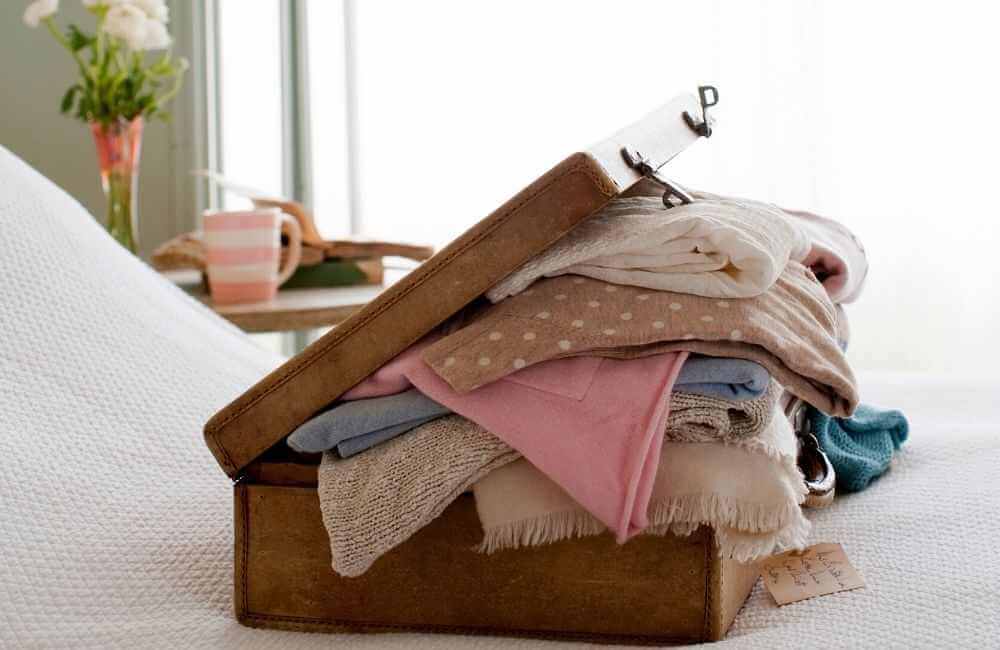 Organized luggage makes your trip less stressful. You can save tons of time when you know where each thing is and you can take it out easily without ending up with the whole bag upside down.
Here are the best options that will help to keep your belongings compact and accessible.
Packing Cubes
I just love them!
I mean it… As soon as you start using cubes your packing life will be divided into the before and the after. Seriously! Packing cubes are extremely helpful to keep your luggage organized and clean.
Invest in a good quality set with different sizes. Choose durable materials and check the zipper quality too. My favorite cubes are compression cubes, Eagle Creek Pack-it Specter are simply fantastic! I wouldn't trade them for anything in the world when it comes to packing!
Cubes will be useful for any trip! It's also a great idea to buy the ones with labels so that you always know where your things are.
There are plenty of cute and convenient designs. For family travel, use a code: have each member have a personal color (useful when sharing bags), so everyone can easily search for their stuff too. These are the ones I use:
(Multifunctional) Toiletry Bags
A multifunctional must! They help to keep your make-up and toiletries in order but you can also use cosmetic bags for a bunch of other stuff.
For example, use one to keep your cables and accessories in one place, or other odds and ends like pencils, face-mask, earplugs, or even snacks! If you still haven't chosen a nice toiletry bag, check these ones.
Pack-it Flat Toiletry Bag
If cosmetic bags use too much space in your luggage, then get a Pack-it Flat toiletry bag. This is a great accessory for all the family or just for make-up. It can be rolled or folded like a book and is guess what? It's just flat!
Flat toiletry bags are comfortable to pack and save space both in your luggage and in the bathroom of your hotel.
They combine perfectly with top loader backpacks. I use the Jack Wolfskin Waschsalon for the kids, and when we don't travel, I still hang use it at home for extra organization!
Laundry Bag
You'll need a laundry bag to keep your dirty clothes separate from the clean ones. Besides, if you want to do the laundry on the go, you'll have everything gathered in one place.
Of course, you can easily use a plastic bag, but why not have something cute in your luggage? A reusable wet bag will save the island some recycling hassle!
Wet bags are versatile and keep unpleasant odors out of the way. They're also great to tote your wet swimming clothes in your beach bag!
Ziploc Bags
Ziploc bags are perfect to keep your liquids safe and your luggage dry. Both for your checked luggage and carry-on, they help prevent accidental liquid spills. I always stash a few in my day bag when going to the beach… 'cause you never know when you'll need one!
Canvas Tote
You will be shopping in Crete. No matter whether it's groceries or souvenirs, it's always helpful to have a canvas tote to avoid using plastic bags.
You will reduce plastic waste and your expenses too. In Greece, plastic bags cost at least 20 cents in most shops and supermarkets.
A canvas bag is also an alternative for the beach if you don't want to pack your beach bag. Want to add some colors to your tote? Then check out these ones. Such cute canvas totes can easily be a part of your summer outfit.
You might also want to read: Crete Travel: What to Pack in your Beach Bag for your Vacation in Crete.
Travel Wallet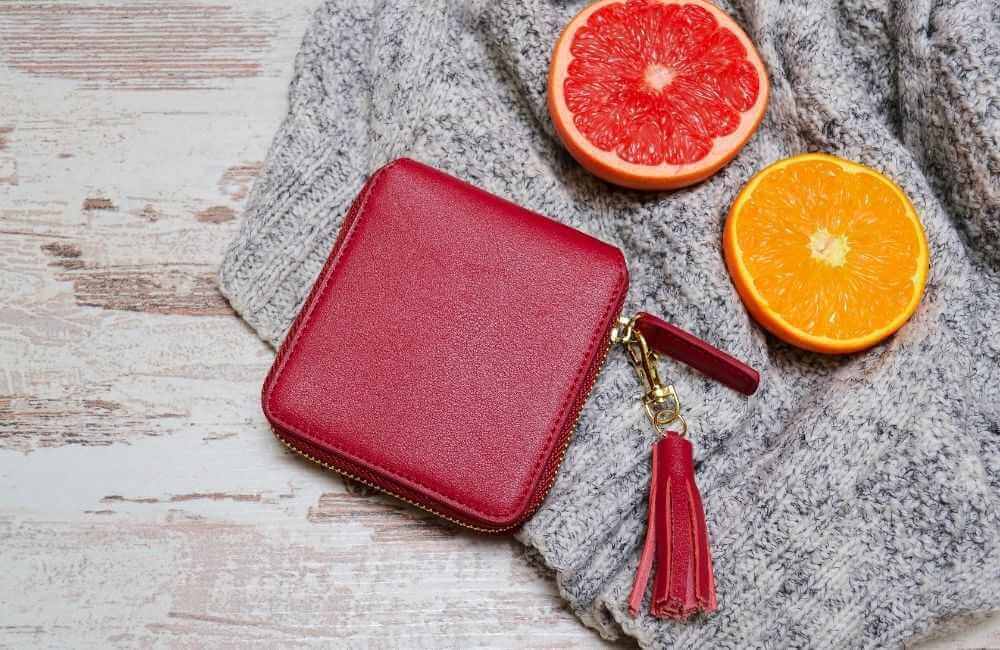 I love to have a travel wallet to fit the passports of all the family. They help you find all the travel documents when you're about to board. I got myself a very colorful one, this way it's always easy and fast to spot them in the black hole my handbag has become (see above!).
However, I also usually carry this exact small wallet which I love because it fits any handbag, it's waterproof and very convenient. It holds only a few cards, coins, and banknotes too. This way you're not tempted to carry lots of junk inside it as well.
For men, I recommend something light, waterproof, and with security features. This is probably my favorite.
If you want, add a coin purse to your bag. In Greece, coins are very handy.
You'll use them to buy coffee and street food, to pay for bus tickets and museum admissions. I prefer the rubber type because I can also use it for the beach. These cute small silicone ones cost very little and keep your stuff dry.
Let's Get Serious About the Trip: Your Travel Documents!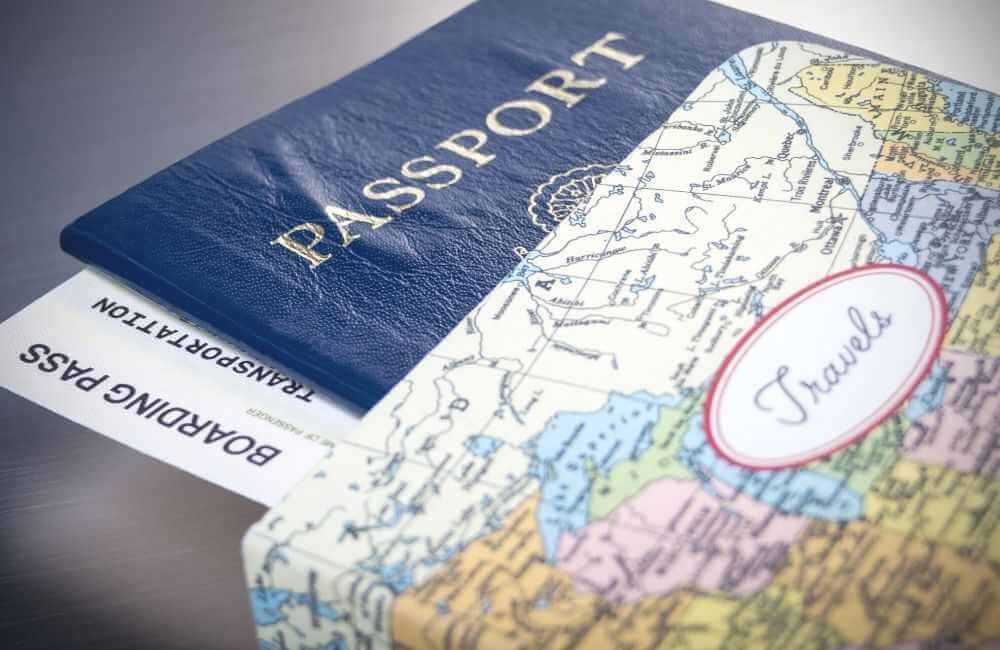 It's always better to check your important travel documentation beforehand, at least 6 months before the trip, to avoid rushing at the last minute. Make any necessary appointment to renew passports, visas, or your international driver's license.
Passport: your most important travel mate! For peace of mind, keep a scanned photo of your passport on your phone. And For further safety, prepare at least three copies of your passport. Keep one in your day bag, one in your suitcase, and the one in your travel wallet, just in case. It's also a good idea to email a scanned photo of your passport to your emergency contact person back home.
Driver's License: if you want to rent a car, don't forget your driving license. It also works great as an ID if you don't want to carry around your passport. Drivers coming from out of the EU will need a special international permit. I explain it here.
Credit Card and ATM Card Information: other than bringing your actual cards to pay for stuff, it's a good idea to have with you all the information you might need in case it's lost or stolen. Scan both sides of your credit card, and keep the emergency phone number of your bank in your phone contacts.
Student ID or Senior ID: Greece has a great system of discounts on museum admissions for students and senior citizens, you can even get free entries in some places. Be sure to have your valid Student ID or Senior ID to show at the ticket office.
Confirmations: whatever you have booked in advance (hotel rooms, tickets, tours, car rental, transfers) always have a printed confirmation. In Crete, people trust more papers than e-confirmations on their phone.
Travel Insurance: for a hustle-free vacation, always buy travel insurance. Have it include medical coverage, luggage loss, and cancelation refunds (especially these days!).
Packing the Essentials: Things You Don't Want to Miss When in Crete
There are a few things that you'll definitely need when traveling to Crete. And even if you are planning to travel to Crete in Winter you should also consider having with you the items listed below.
Guidebook
A classic paper guidebook can be a saver as there is not always a great internet connection around Crete to check your favorite travel blog (like mine… LOL!).
It's always better to buy it before you travel to start planning ahead. Besides, they tend to be outdated and overpriced on the island. Lonely Planet Crete has always been my favorite.
If you prefer digital books and plan to visit West Crete, then keep this one I wrote about Chania on your phone!
Map of Crete
Discovering Crete by car? Then a paper map is a must!
There are so many small roads especially in the mountains, that you can easily get lost. And as I mentioned above, the internet connection in Crete is not always the best. If you read this blog often, then you know that Michelin is my favorite map of Crete and that it has always been a real-life-saver, no kidding!
Planning a trip to Crete? This planning guide is a must-read.
Power Bank
You can easily spend all day out of the hotel exploring the wonders of Crete, and the last thing you want is a phone with a dead battery.
So be sure to have in your day bag a charged power bank to take plenty of memorable photos and videos! I have been using mine for ages, literally for ages, and it's still new… three phones have died in the process, but that little power bank has survived all of them.
Waterproof Camera
When it comes to photo equipment, I've another whole article about the things I use to take photos.
And honestly, you want to bring a good camera to Crete. However, if you want to pack light and still take great pictures, consider an action camera that can also be used under the sea.
Submarine life on Crete is amazing. And snorkeling or diving is a must. To capture this experience and if you don't have a waterproof camera, consider getting a waterproof case for your smartphone.
Portable Wi-Fi Hotspot
I bought this item for my first road trip in Crete and it soon became an absolute must. Just add a SIM card (you can buy them in any Vodafone, Cosmote, or WIND store in Crete) and you can share the internet with your travel mates.
Beach Towel
While there is a big range of different beach towels, I always recommend the microfiber ones. They dry fast and are easy to pack since use a very small space in your bag if compared to a normal beach towel.
I usually roll them to take as little space as possible.
Reusable Water Bottle
Water in Crete tastes quite good. And you can find mineral water in any kiosk… However, it's never too late to think about the environment.
Besides if you are planning on exploring the Cretan mountains and gorges it's great to have such a bottle and to refill it with fresh water from our mountain springs.
If you're shopping for a new bottle, go for one that has a large capacity and that keeps liquids cold for long.
Sunglasses
Sunglasses are a must as the sun in Greece is very intense. When buying your sunglasses, privilege quality over price to give your eyes real protection against both UVA and UVB rays.
If you seek comfortable sunglasses that are easy to store then pay attention to this foldable pair from RayBan.
Medicine Kit
While there are plenty of pharmacies in Greece, it's better to have the prescription medicine that you usually take. Here's a basic list of medicines that should be in your medical kit:
Seasickness/motion sickness pills if you are sensitive to movement (the roads on Crete are far from straight!)
Sunscreen (start with high protection like SPF 45+)
Aftersun lotion with aloe vera
Insect repellent without DEET, 'cause we have mosquitoes even in winter!
Painkillers, Band-aids, condoms
Pedialyte hydration packs (in case you have a crazy party night, or after a long hike)
Hand sanitizer and medical masks
Water Shoes
These shoes are a life-saver for the beach. There are a lot of rocky beaches in Crete and also the seabed is not always sandy. I use a no-frills, comfortable pair quite similar to these ones.
Besides, there are many beaches that require some walking or even hiking, and such shoes can be very handy in these cases.
Hiking Boots / Hiking Sandals
Crete has breathtaking hiking paths, mountain trails, gorges, and more… To walk in the wild, get a sturdy and comfy pair of hiking shoes. Prefer boots in winter and a pair of hiking sandals in summer.
You might also want to read: What to Pack for a Road Trip in Crete: Genius and Practical Packing List.
What Clothes to Pack for Your Trip to Crete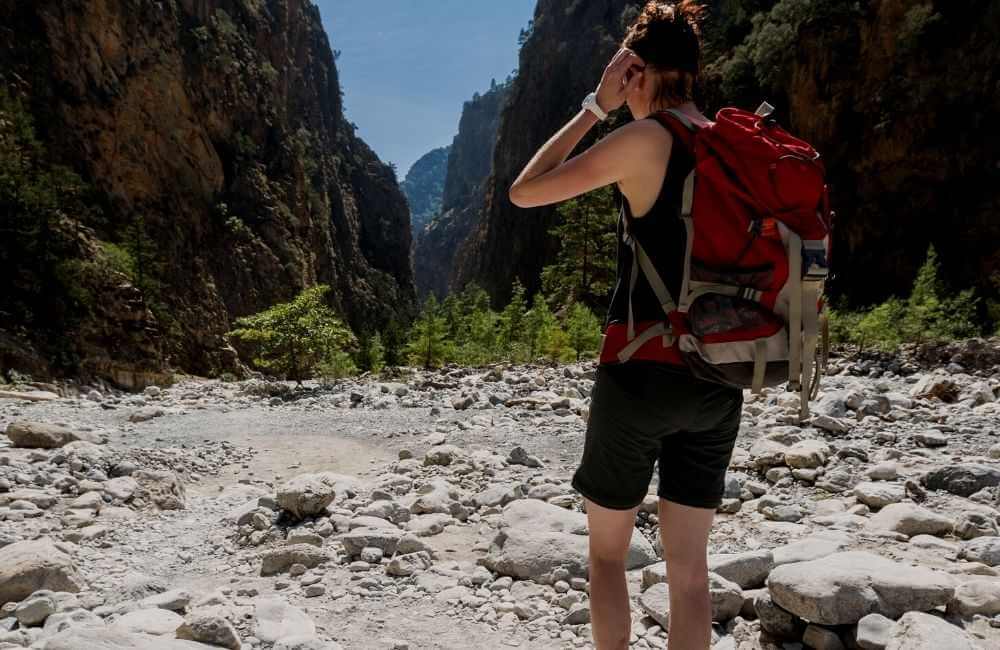 Now that we are all set with the most important stuff, let's think about our clothes. It all depends on when you are going to travel: summer (May through October) or winter (November through April).
Here, you'll find packing lists for both climates and both for men and women.
What to Pack for Crete in Summer (Women Version)
2-3 Basic T-shirts: choose neutral colors that you can wear on any occasion.
2-3 tank tops: pick breathable fabrics, these garments are great for excursions.
2 long sleeve shirts: if you are traveling in May or October.
1 chambray shirt: also perfect for May or October, it can work as a light jacket.
1 light jacket or raincoat: the weather in Crete is sometimes unpredictable, especially at the end of summer.
2 pairs of shorts: consider a loose-fitting pair, comfortable for long walks.
1 pair of leggings: if you go hiking, it's good to have a pair of leggings in your bag in case it gets chilly.
1 pair of long pants: for May or October as it is chilly in the evening.
2 skirts: for your nights out.
2-3 summer dresses: consider ones that don't require ironing.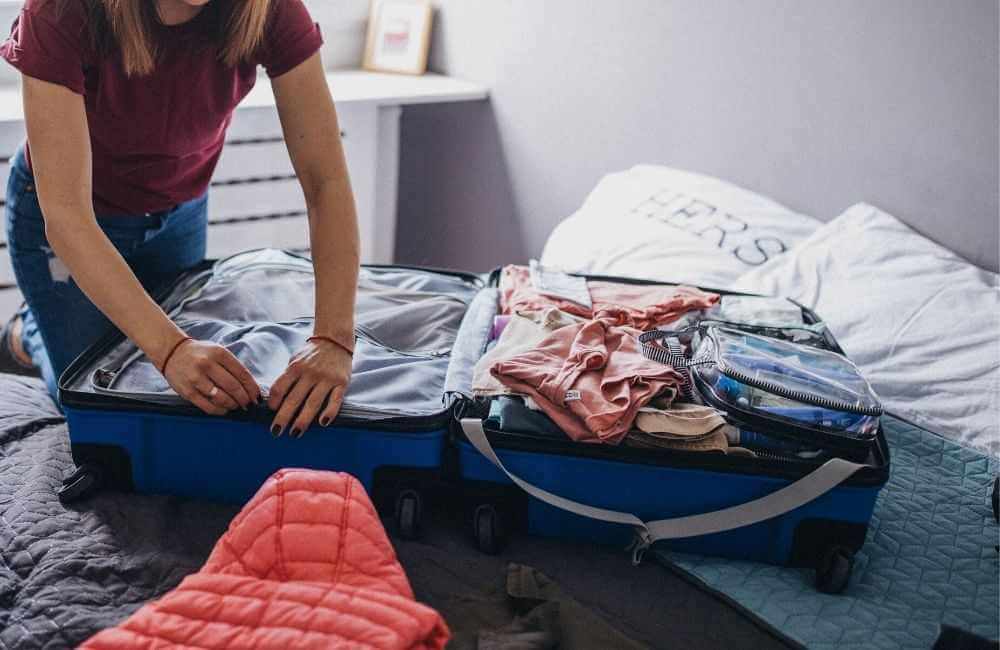 2-3 swimming suits: it's always better to keep one in your day bag, in case you want to change after the beach without returning to the hotel.
Underwear: whatever you need plus a couple of extras.
2-3 bras: depending on your clothes, but it's a good idea to avoid push-ups as in summer it's super hot here!
Socks: for May and October or if you pack hiking boots or sneakers.
Travel sandals: choose a pair that is really comfortable, you'll walk a lot.
Sneakers: comfortable yet stylish sneakers are great for long walking days.
Sleepwear: have something comfortable and light as the nights in summer are pretty hot too.
Jewelry: take some cute but not expensive items that can add style to your summer outfits.
Hat: either it is a sports hat or a straw hat, you will need one of those, to keep your head and face protected. If you don't want to pack one, get it on the island!
Flip-flops: you can also buy those in Crete.
What to Pack for Crete in Summer (Men Version)
4-5 everyday T-shirts or polo shirts: according to the duration of your trip. If you don't want to do laundry during the trip, then account for 1 shirt per 1-2 days of your trip.
2 long sleeve shirts: for May and October.
2 pairs of shorts: these are great for long walks and tours.
1 pair of jeans or trousers: in many hotels, there's a dress code for dining, where shorts are not allowed for men. In case you are traveling in May or October put in 1 extra pair.
1 light jacket or raincoat: for May and October
1-2 pairs of swimming pants: definitely you'll need them for the beach or pool.
Underwear: whatever you need plus a couple of extras.
Socks: for May and October or if you pack hiking boots or sneakers.
Travel sandals: choose a pair that is really comfortable, you'll walk a lot.
Sneakers: comfortable sneakers are great for long walking days.
Dress shoes: pack some nice loafers in case you are planning a romantic evening with your significant other.
Sleepwear: have something comfortable and light as the nights in summer are pretty hot too.
Hat: a baseball cap or a jockey hat is a must for hot summer days.
Flipflops: you can get them over here!
What to Pack for Crete in Winter (Women Version)
Use the same list for summer, and add the items listed down below.
2-3 long sleeve shirts: great for layering.
2-3 T-shirts: even during winter, the temperatures can reach +20° C!
2 pairs of jeans: perfect for winter weather.
A pair of extra warm leggings: in case you are heading to the mountains in winter, they are a secret weapon against the cold under your jeans!
1 warm jacket: even if it doesn't freeze, it can still be very cold in winter on Crete due to the high level of humidity and the strong northern winds.
Waterproof boots: rain is common in winter, so waterproof boots are quite handy.
Warm pajamas: most of the houses and hotels on Crete don't have good heating, and sometimes warm A/C is not enough for the night, so pack those PJs!
What to Pack for Crete in Winter (Men Version)
If you're wondering what to pack for Crete for cold weather, add these items to the summer list and you get a perfect packing list for winter in Crete.
1-2 wool basic layers: this is a perfect base for winter in Crete.
2-3 sweaters: add an extra layer together with your T-shirt and you are ready for Cretan winter.
1-2 thermal long sleeve shirts: in case you don't like layers, then one shirt like this and a light jacket are enough.
Waterproof boots or sneakers: a great choice for rainy days and to keep those feet warm!
Warm pajamas: it's essential to have at least one pair, as warm A/C may not be enough during winter nights in Crete.
1 warm jacket: winters on Crete can be really cold due to the high level of humidity and the strong northern winds.
I hope you're all ready now… So start packing for your next trip to the island!
---
A quick guide to the best hotels in Crete
Budget: So Young Hostel in Heraklio, Cocoon City Hostel in Chania, Matthias Hotel Apartments in Rethymnon, and Villa Galini in Agios Nikolaos.
Mid-range: Capsis Astoria Heraklion in Heraklion, Porto Antico in Chania, Archipelagos Hotel in Rethymnon, or Hotel Port 7 in Agios Nikolaos.
Luxury: Galaxy Iraklio Hotel in Heraklion, Hotel OFF in Chania, Avli Lounge in Rethymnon, or Minos Beach Art Hotel in Agios Nikolaos.
Check more: Where to stay in Crete.
Pin this Guide to What to Pack For Your Crete Holidays!
About the author of this blog: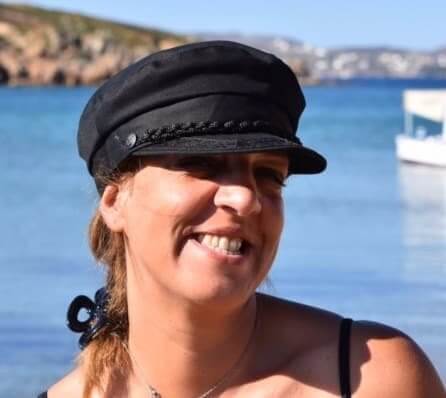 Gabi has been living in Crete for the last five years. On the island, she juggles being a solo mom, hosting culinary tours in summer, translating, and freelance writing.
She's written for Greek Reporter, published several travel guides about Greece, and had more glasses of frappe than any regular person would be able to handle.
---
COMING TO CRETE SOON?
Get in touch and let me know!