There are so many great places for a night out in Rethymnon that you'd never know where to start without a little help from a friend…! This list brings you the best bars, pubs, and nightclubs in the old town, in the region, and by the beach… All you have to do now is to decide which of the best bars in Rethymnon will you visit first.
---
Disclaimer: Posts include affiliate links to products or services. I might earn a commission if you make a purchase, at no extra cost to you.
---
Let's Start by Getting Ready for Crete!
RESOURCES TO BOOK YOUR TRIP:
Book your flight: I use Skyscanner to compare prices before booking a plane ticket.
Book your ferry: When ferries are more convenient than air travel, I use Ferryhopper.
Book your accommodation: I've tried many different platforms for accommodation, but none of them beats the advantages of Booking.com.
Book your car: The best way to find an affordable car to rent is to use a powerful search engine that compares all the rental companies in the market. I use Discover Cars.
Book your tours: Live unforgettable adventures and cultural experiences with Get Your Guide. For instance, you can Visit Elafonisi, discover Balos Beach, hike Samaria, or explore Knossos.
Don't forget travel insurance: Things can go wrong at times, but travel insurance will protect you against illness, injury, theft, and cancellations. I recommend Safety Wing for peace of mind.
Best hotels in Rethymnon
Affordable: Ilian Beach and Summer Drem in Rethymnon Town.
Mid-range: Archipelagos Hotel in town or Veneto Boutique Hotel.
Luxury: Avli Lounge and Rimondi Boutique Hotel in the old town. Or read my review of this top old-town boutique hotel.
Check also Rethymnon Accommodation Guide and Rental Homes and Airbnb in Rethymnon.
Discover the Best Bars and Pubs in Rethymnon, Crete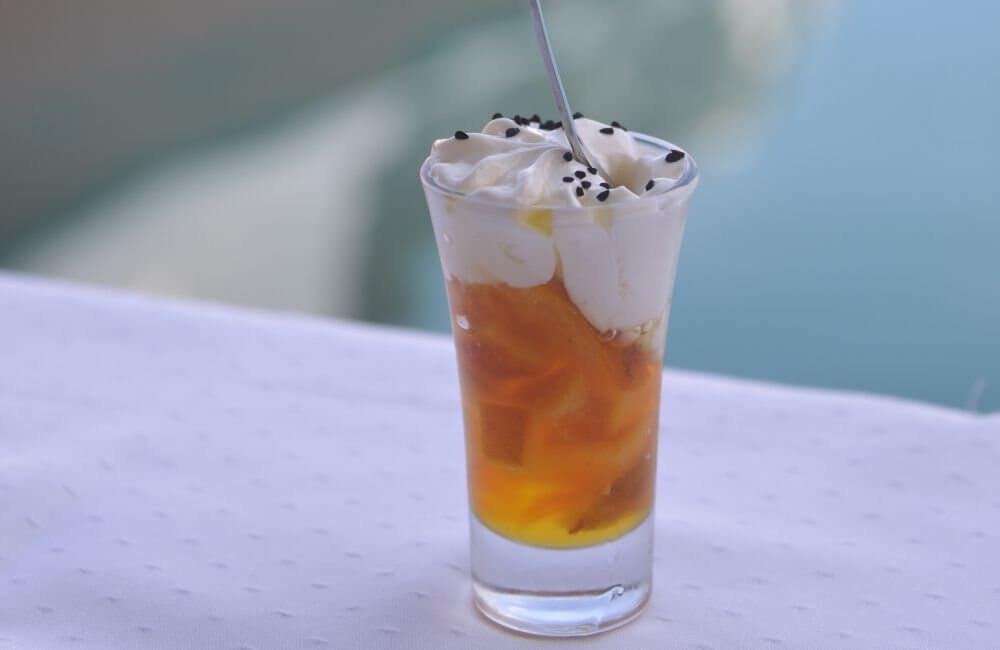 Do you wish to have a great evening sipping your favorite cocktail and enjoying the Cretan vibes? Rethymnon is one of the top places to head to while on Crete for an unforgettable night with friends. In this article, you'll be able to check a super thorough list of the best bars and pubs in Rethymnon.
Best Bars and Pubs in the Old Town of Rethymnon
These are some of the favorite places to hang out, for locals and tourists alike, in Rethymnon Old Town…
Living Room
Stylish and lively, this lounge café-bar is always busy. The chic interior design and the beautifully decorated open space outside provide unforgettable experiences.
Their menu is quite impressive and the wide range of cocktails and spirits definitely guarantee a pleasant evening. Pay attention to the unusual cocktails, such as Champagne Supernova with rosewater, or Mai Tai Roa Ae, a new version of a famous cocktail with Greek tsipouro!
And the best part, they offer seasonal cocktails. My favorite this summer was called Breezy day of August!
Location: Eleftherios Venizelos 5.
Fraoules
This is one of the most popular places among Rethymnon youth and students. In the evening, it can become really crowded, but this is what it makes so great!
The intense and lively atmosphere, great cocktails, and the view over the Rethymnon Marina will make your evening far opposite from boring.
Try their signature cocktail Fraoulitsa which in Greek stand for small strawberry!
Location: Eleftherios Venizelos 62.
Queens Room
A great new place with African vibes and Cretan hospitality! Step into the jungle and savor your drink surrounded by lianas and graceful ferns.
The straw chandeliers are slightly moved by the sea breeze and the great jazz music is creating a relaxing atmosphere. One of the best things to try here is the Mystique cocktails, a set of four different cocktails with secret ingredients served each Sunday.
Another thing to know is that this place serves sushi, which is quite rare in Rethymnon.
Location: Eleftherios Venizelos 5.
Lux Café
The name speaks for itself. An interesting mix of old stone walls and blue neon light inside a stunning Venetian building will make you feel the lux vibe.
After 10 pm, the place turns into a nightclub with a live DJ playing great music.
The outside sitting place is decorated simply with lamps. Yet in the evening, when all those lamps are on, the ambiance is totally different. The cocktail menu is so diverse that you can easily lose yourself.
As for me, I keep coming here for their Emerald Desire featuring the unique Mastiha liquor mixed with Melon liquor, fresh basil, and a bit of lime.
Location: Eleftherios Venizelos 65-68.
Cul de Sac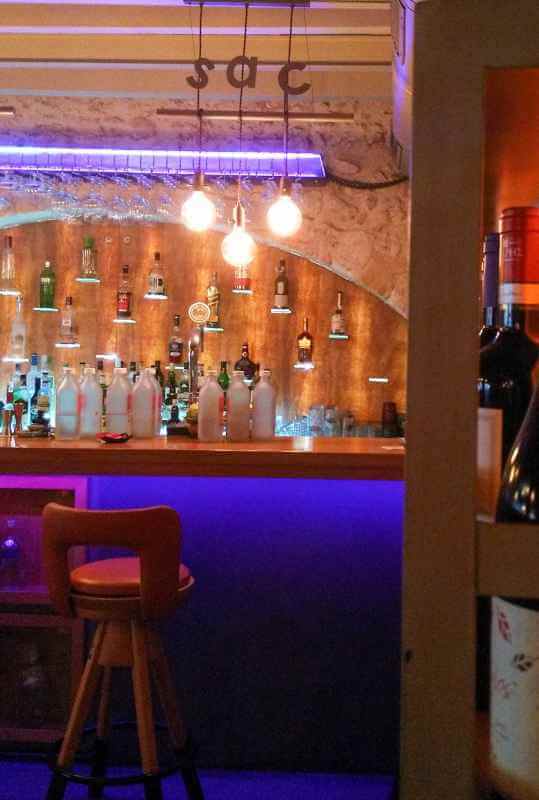 Enjoy your drink admiring the iconic Rimondi Fountain in the heart of Rethymnon's Old Town at Cul de Sac.
Sit by the exotic wall totally covered with plants, or in the outside area, pick one of the comfortable armchairs and enjoy premium quality drinks.
Either it's a Freddo Espresso with ice-cream during the day, or a unique Flower Martini in the evening, in both cases you will spend a lovely time in this place.
Location: Plateia Titou Petichaki 7.
Ali Vafi's Garden
This is truly a magical place that will steal your heart! A bar that's hidden in the secret garden of a Venetian mansion in the Old Town.
The best time to come here is after dark, so you can feel the unique magic of the garden. The old walls covered with greenery, a bar made directly among the trees, candles, and lights all over the place, and elegant hookahs. All mixes to create a very romantic atmosphere.
Each evening an old movie is played directly on one of the walls adding an extra charm to this place. Their signature cocktails are among the best in the Old Town and they're always served with some treats, like homemade olive pesto with crunchy bread.
The last time I visited, I really enjoyed Mrs. Peacock a cocktail featuring a surprising mix of Mastiha liquor, pear juice, and ginger beer.
Location: Tzane Bouniali 65.
Chaplin's Rock Pub
This small bar is situated at the seafront of Rethymnon. And it's the perfect spot to listen to some good rock and roll.
The place is famous for its great music playlist, featuring world hits from AC/DC, Guns N' Roses, Metallica, Queen, and other rock legends.
The walls are covered with rock signs and slogans, as well as with photos of their own parties. Yes, this place is transforming into a bombastic rock night club with live DJs and Greek rock singers.
Their drinks and spirits menu is quite simple. But great music and the beach view will pay off. By the way, each day from 7 till 8 pm they have a happy hour, offering all the drinks at half the price.
Location: Eleftherios Venizelos 52.
The Roof Highrise Bar
This is the only roof bar in Rethymnon that offers such a stunning view over the Gardens, the Old Town and the Fortezza.
It's situated on the rooftop of the Brascos hotel directly in the center of Rethymnon. The place is ideal and for a morning coffee with a view, and for an evening drink admiring the city lights.
In this bar, I personally love enjoying a glass of a Cretan wine as they have a really good wine list. For summer evenings, I'd go with a glass of Cretan Rose Kotsifali from Klados winery.
Location: Daskalaki 1.
Billia's
If you like billiards, then this place is right for you! If you don't, instead, it's still worth a visit as it has one of the best craft beers menu in town!
More than 20 kinds of beers, including the authentic local ones. You can order a set of Cretan beers with up to 6 different kinds for tasting.
There are five pool tables set in two air-conditioned rooms, perfect for a game with friends. The hall hosts numerous billiard tournaments as well as Karaoke nights or live DJ parties.
Location: Gerakari 150.
Metropolis Society Bar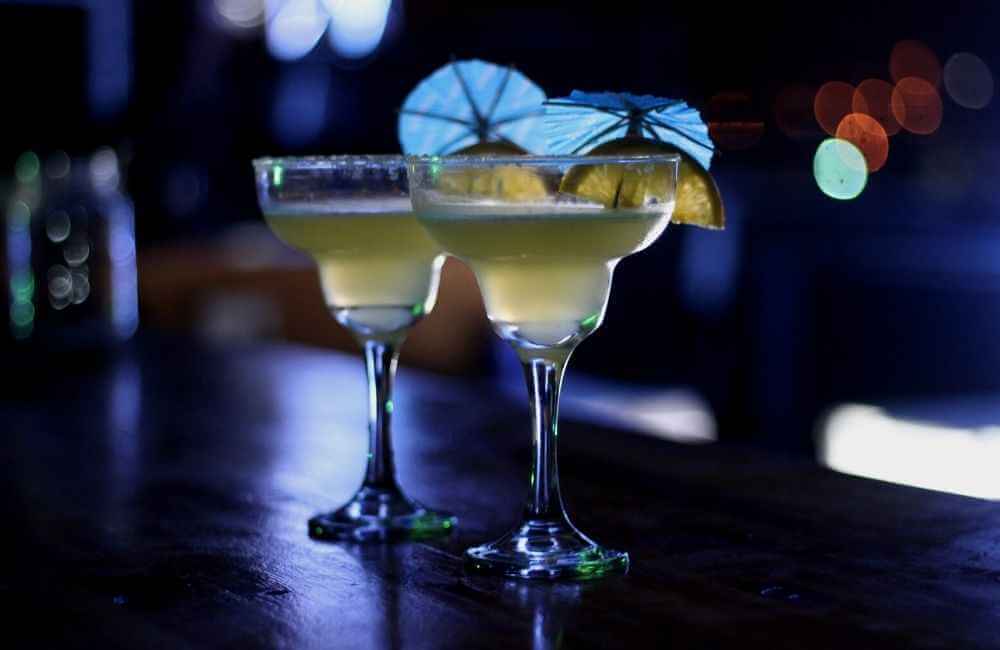 A top nightclub and bar in Rethymnon, Metropolis can be found in the Old Venetian Harbor. Great parties are thrown here every night all year round.
The place hosts DJs and famous Greek singers which make it even more compelling. Beautiful interior design and an outdoor space with outstanding views over the Venetian Harbor plus some great cocktails and here you are – an excellent formula for a great night!
The bar has impressive drinks for you to choose, their Margaritas will make you party till the morning!
Location: Nearchou 15.
Fortezza Lighthouse Bar
This is where nightlife in Rethymnon begins! Here, you will find an outstanding dance floor and some of the best DJs coming from all over Greece.
Friendly service and great drinks are guaranteed. If you feel hot from dancing, grab your drink and head outside to enjoy a stunning view of the Egyptian lighthouse and the harbor. By the way, during the day, the place works as a restaurant, but I would not recommend this place for a food (quite overpriced with an ordinary menu).
However, if you are looking for a superb party time, this place is among the best and their signature drinks will keep your night at a pretty exciting level.
Location: Nearchou 14, Old Harbor.
Antika Irish Bar
On a tiny little alley of the Old Town, you can find this really peculiar place – the one and only Antika Irish Pub (once known as The Punch Bowl).
The pub is famous for its remarkable collection of Irish memorabilia covering every centimeter of the walls and space around. Once you step inside you are surrounded by millions of unbelievable things, like old gramophones or leather sandals size 76!
The pint of real Irish Guinness is a must-try. Other than that, the pub offers a great choice of different craft beers, both international and Cretan, and some of the finest whiskey.
The rock and blues bits will help you feel the atmosphere of this Irish tale.
Location: Arampatzoglou 42.
Top Bars in the Rest of Rethymnon Region
If you wish to spend a lovely evening outside the city, still enjoying a festive atmosphere, there are many cool venues for you to discover. Here are some of the best bars in Rethymnon region.
Vinzi Café
A relaxing café during the day, and a bustling bar in the evening, this place is set in the charming village of Panormos, just 20 min drive from Rethymnon.
The bar has a great outside terrace directly above the small port, offering picturesque views over the lagoon and the mountains. Vinzi features a variety of spirits and cocktails for any taste. I suggest you to pay close attention to their section with Raki Cocktails, like Rakoujito, an interesting version of Mojito with Raki.
Location: Epar.Od. Peramatos-Panormou, Panormos.
Eyes Live Lounge
You will want to return to this place again and again. The bar offers a huge selection of hand-crafted cocktails with interesting additions. The Piña Colada here will make you taste the Caribbean.
The place features great background music and an awesome live band with singers playing every Tuesday evening. By the way, if you think that you don't sing, then their Karaoke nights will definitely change your mind!
You can easily find this bar on the old road on the way to Heraklion, just 10 min drive from Rethymnon city, in the village of Platanias.
Location: Leof. Machis Kritis 206.
Bell'Ellen Pub
This small cozy bar is for those who wish to spend an evening in a calm and relaxing atmosphere. It is situated on the old road in the village of Adelianos Kampos, 4 km from Rethymnon on the way to Heraklion.
The bar, which is run by a local family, has a small garden where you can enjoy your drink. And a bonus for a cat lovers – the owners adore cats and have dozens of them. The cats like to play with guests, and the little kittens are so cute… (great picture opportunities!).
Their drink menu mostly consists of classical cocktails and spirits, but they add ingredients grown in their own garden, and serve tasty mezedes as a compliment.
The Mojito with freshly cut mint is a must!
Location: Adelianos Kampos.
Great Beach Bars in Rethymnon
Because… who would come to Crete for a summer vacation and miss an evening by the sea in one of the great local beach bars, right? Take a look, these are my favorite!
Bora Bora Beach
This beach bar is one of my favorite ones! You can either sit inside, in the tropical style bar, offering comfortable armchairs and fresh air from old-fashioned ceiling fans. Or you can get down to the beach and enjoy your time swimming and suntanning.
The service is also offered at the beach so you can easily order drinks and food directly to your umbrella. I really recommend to take a sit at their beach sofas and savor their featured Caipirinha.
The background music is amazing here, besides very often they host life DJs at the beach all day long, which later on in the evening continues as an awesome beach party!
Location: Ari Velouxioti 42.
Cactus Beach Bar
If you wish to spend all day on the beach, then Cactus Beach Bar is your place.
Fast service delivered right to your beach bed and voila – a great day at the sea is guaranteed!
Here, the atmosphere is relaxing but also great for young crowds with the great summer hits music. Their hand-crafted cocktails are outstanding, in particular the Strawberry Daiquiri.
Location: Ari Velouxioti 7.
Baja Beach Club
This is an amazing place where you can enjoy some luxurious beach time with relatively low prices.
Chill at their huge pool or go for a swim in the sea. Get your drinks served at your beach bed or directly by the pool deck.
The baristas and the professional sommelier will help you with your choice or will suggest you to try their Secret Cocktail, which changes every season. The area is spacious, and even if it gets crowded, there is plenty of room for everyone.
The place is famous for the fantastic beach parties with live DJs that usually last all night long.
The mornings here are more relaxed and you can even have a massage or participate in the yoga class.
Location: Chiou 12.
Aiolos Beach Bar
Get out of the city for a relaxing day in Aiolos Beach Bar. Situated in the village of Skaleta, about 15 minutes from Rethymnon, on the way to Heraklion.
The beach here has crystal clear waters and a spectacular view over the Cretan Mountains. Aiolos features a great bar with an exhaustive list of drinks and a good gastronomic choices, including homemade food. A combination that will make your day unforgettable.
The sunbeds are free if you order something to drink or a snack. And by something to drink, I certainly mean their Cuba Libre.
Sundays here are spent the Greek way, with traditional Greek music and lamb cooked on the open fire.
As a conclusion, whatever choice you make, you will always get a great service, beautifully decorated signature cocktails served with some tasty bites and a small compliment from the owner at the end of the day (or night!).
Besides, the bars often offer great food choices, like finger food and even full dishes for those who can't stay long without tasting Cretan food!
Location: Skaleta.
---
What drinks are you craving to taste in one of Rethymnon's bars?
Let me know in the comments below!
---
Read more:
Amazing things to do in Heraklion
Top things to do in Matala
Top tours, day trips, and excursions from Heraklion
Comfortable Airbnbs in Heraklion
What to do in Heraklion in 1, 2, or 3 days
Oh Hey! Pin This Before You Leave! Pin This Guide to the Best Bars in Rethymnon for Your Next Trip to Crete!
About the author of this blog: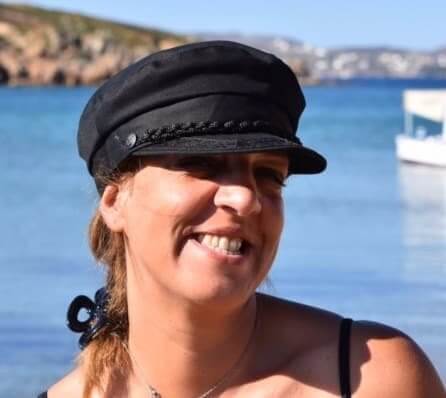 Gabi has been living in Crete for the last five years. On the island, she juggles being a solo mom, hosting culinary tours in summer, translating, and freelance writing.
She's written for Greek Reporter, published several travel guides about Greece, and had more glasses of frappe than any regular person would be able to handle.
---
You might also want to read:
---