With exciting news on the tax front for digital nomads, the dreamy landscapes of Greece, its gorgeous weather, and unique beaches, make the idea of moving to the Mediterranean country even more tempting. In this guide, check everything that you need to know before moving to Greece!
---
Disclaimer: Posts include affiliate links to products or services. I might earn a commission if you make a purchase, at no extra cost.
---
Last-minute plans for Greece?
– Use Ferryhopper to book your tickets.
– Find accommodation deals on Booking.com.
– Compare car rental prices with Discover Cars.
– Visit popular places with GetYourGuide.
Everything you Need to Know Before Moving to Greece
If you like to travel around, no doubt the thought of what it would be like to live in another country can loom large in your mind.
When it comes to a country like Greece, the thoughts of romantic verandas and a Mamma Mia-style existence can force us to pack up and leave.
First, however, let's show you what you really need to consider when you are moving to a country like Greece.
>>Check these tips about moving to Crete too<<
Getting Everything Lined Up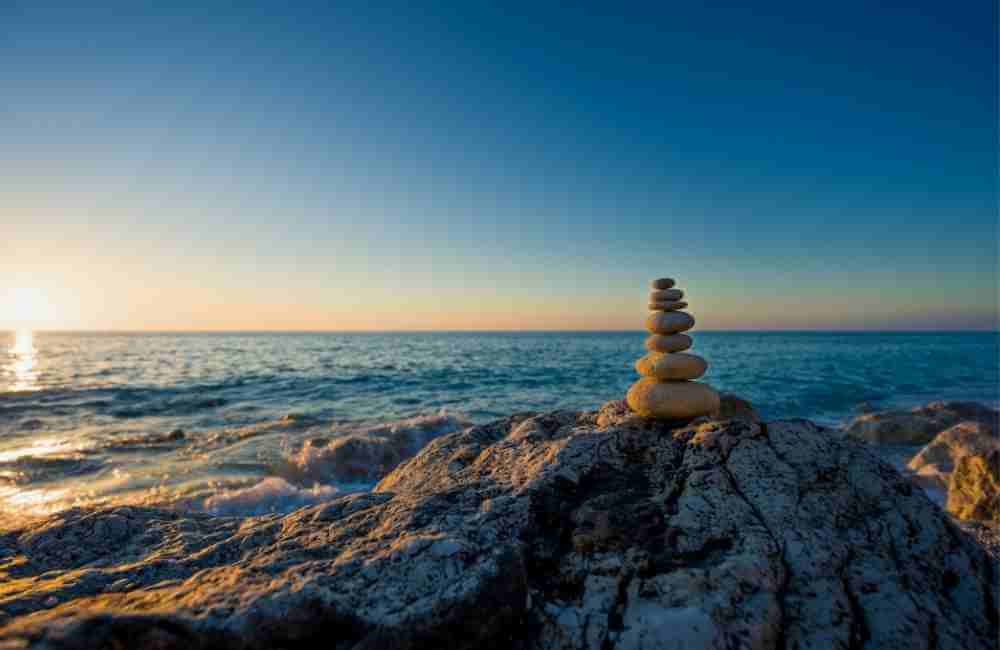 Before you make the move, you've got to assess your eligibility and visa options. Also, you've got to make significant preparations before you go.
There are moving companies that can help you move to other countries, and you can click here for some more information.
Additionally, you will need to obtain what is called a residency permit, depending on whether you are a European citizen or not. It's important to obtain these visas before you leave, and the process is relatively straightforward.
But if you are classed as what in Greece is called a third-country national, you could go down a few different routes, such as a proof of employment offer, the golden visa method, or you can show you are of Greek heritage.
MOVING TO GREECE FROM UK
Check this site for information regarding British citizens moving to or living in Greece, including guidance on residency, passports, healthcare, and driving.
MOVING TO GREECE FROM USA
Check this website for details to move to Greece from the US, including long-stay permits, permanent residency, work permits, and more.
Deciding Where you Want to Live
The most important thing at this point is to get a feel for the cities and the islands, as there is a big difference between the two.
When you go to a city like Athens, it is not necessarily an overwhelmingly big city, but if you are looking for something similar to a capital city, Athens is the best place because of the number of different districts.
On the other hand, if you want to live on a Greek island, you have so many to choose from! But you need to read up on every island before you go. You may prefer to go to an island like Rhodes or Corfu because there are more ex-pats.
Want to get further inspiration?
>>Check these books about moving to Greece<<
On the other hand, you can go for a smaller island like Patmos which might be a better option if you want to stay away from the tourist traps during the summer months.
Where to Stay in Athens while Looking for a Permanent Home
Quick accommodation guide to Athens
Budget: If you don't mind sharing your room, check Bedway Athens Hostel. For a more private experience, I recommend a stay in Athens Psiri Hotel, central and with top reviews.
Mid-range: If you can spend a little more, check this great Stylish studio below the Acropolis to discover the best of Plaka and the surrounding area in Athens.
Luxury: Coco-mat Athens BC is a perfect place to stay in Athens to enjoy all the comfort in a stunning location.
The Cost of Living in Greece
While the cost of living is less than most European countries, if you are going there because of a job offer, the salaries are lower than what you would expect in other places.
The average salary is between €500 and €800, but a one-bed studio apartment in Athens can be up to €700! So be aware of the costs.
When the average salary is approximately €650 s a month, you may want to find an occupation that can pay a bit more, for example, being an English teacher can earn you around €1000 a month.
Working online can also be a valid alternative, it can help you cut costs such as clothing, transport or fuel, and more.
>>Check this fool-proof guide to move your belongings to Crete!<<
Digital Nomads Moving to Greece
During the last year, conditions for Digital Nomads moving to Greece have been more and more favorable.
Important cities such as Athens, Thessaloniki, and even some of the islands, attract dozens of digital nomads looking for favorable tax conditions paired with great weather and an affordable cost of living.
A new law approved by the Greek Parliament during 2020 cuts income taxes for digital nomads in half, something that makes Greece a very desirable country to live in.
As per such law, foreigners just settled in the country will pay half their income tax for 7 years, the condition is that these subjects have never been tax residents in the past.
More Things to Consider Before Moving to Greece
Any non-European national seeking to stay in Greece for over 90 days and to work in the country needs to obtain a work visa (also known as type D visa or National Visa for work).
It's important to remember that such a visa needs to be obtained before arriving at the country, heading to the Greek Consulate or Embassy in your country of origin (or country of departure).
This long-stay D visa allows you to remain in Greece for more than 3 months. And it's not exclusive for workers, it can also be valid for students, research, cultural or religious events, and more.
Making the Most of Life in Greece
Ultimately, your experience will be unique to you, but if you want to make the most of Greece, you've got to ask yourself what you really want.
Greece is a country full of amazing sunshine, quiet beaches, and if you want to, you can sit on the veranda sipping greek coffee.
Just be sure you know what you want out of your life before you go. It could be the best decision you ever made.
---
Moving to Greece any time soon?
Let me know in the comments below!
---
Read more:
Unique Reads: Great Books about Moving to Crete
How to Bring your Belongings to Crete: Easy Steps for a Smooth Moving to the Island!
10 Fantastic Things to Do in Rethymnon, Crete
Is Now the Right Time to Move to Crete?
Best Books About Crete: Discover Crete from Home
Pin these Useful Tips to Help You Move Your Belongings to Crete!
About the author of this blog: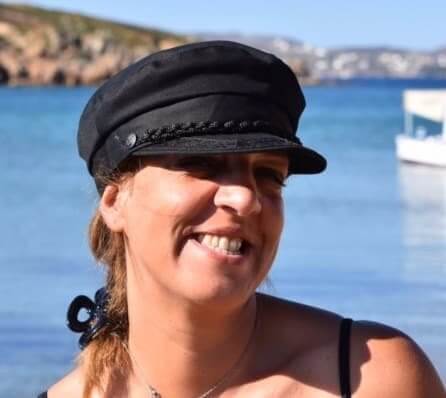 Gabi has been living in Crete for the last six years. On the island, she juggles being a solo mom, hosting culinary tours in summer, translating, and freelance writing for several travel blogs.
She's written for Greek Reporter, published several travel guides about Greece, and had more glasses of frappe than any regular person could ever handle.
---
You might also want to read:
---
---