People often wonder if language barriers are something to worry about when planning a holiday in Greece. I've been often asked how hard it is to communicate with locals if you don't know the language.
Well, I'm here to tell you that there's not much to worry about. So read on and get ready to travel to Crete even with very limited language skills!
---
Disclaimer: Posts include affiliate links to products or services. I might earn a commission if you make a purchase, at no extra cost to you.
---
Let's Start by Getting Ready for Crete!
RESOURCES TO BOOK YOUR TRIP:
Book your flight: I use Skyscanner to compare prices before booking a plane ticket.
Book your ferry: When ferries are more convenient than air travel, I use Ferryhopper.
Book your accommodation: I've tried many different platforms for accommodation, but none of them beats the advantages of Booking.com.
Book your car: The best way to find an affordable car to rent is to use a powerful search engine that compares all the rental companies in the market. I use Discover Cars.
Book your tours: Live unforgettable adventures and cultural experiences with Get Your Guide. For instance, you can Visit Elafonisi, discover Balos Beach, hike Samaria, or explore Knossos.
Don't forget travel insurance: Things can go wrong at times, but travel insurance will protect you against illness, injury, theft, and cancellations. I recommend Safety Wing for peace of mind.
Communicating in Crete: Will They Understand Me?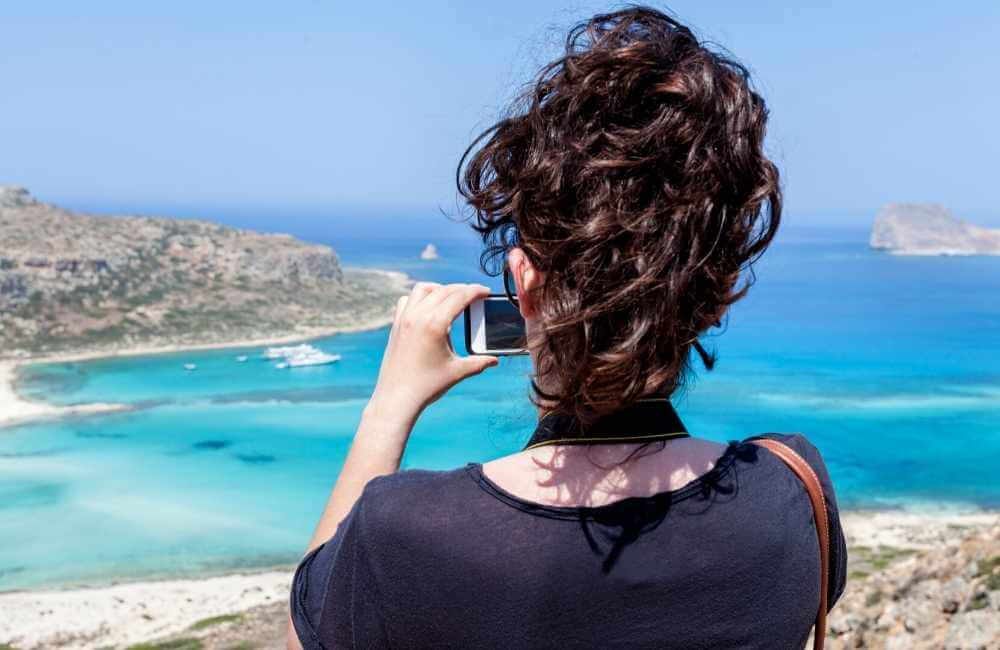 It's been over a month already since I started communicating more directly with my readers. I finally made up my mind to send out a newsletter every week and this has quickly turned into one of my favorite blog-related activities.
It's simply awesome to get letters from readers asking me to write about different things related to the island.
Not long ago, different readers told me that one of the scary (if you allow the term!) about traveling to Crete is the uncertainty of being understood by the locals.
Greek is a very different as well as difficult language. To make matters even worse, it has a completely different alphabet than most people are used to, which does not make Greek look friendly at all to those who first approach the country.
When you think that everything you'll come across could be written in Greece, for instance, road signs, street signs, menus, swimming pool rules… you name it, it can make you a bit anxious.
But I'm here to tell you that there's not so much to worry about. I've been living in the country for the last five years and it's not like my Greek skills have improved a lot.
I do understand locals but I still find it difficult to answer back with a conversation level higher than a first-grader (and I'm being unfair to the first-grader!).
So If I've managed to survive for five years, how wouldn't you manage for a holiday? Sit back, read this article, and book that ticket! There's nothing to worry about!
Communicating in Crete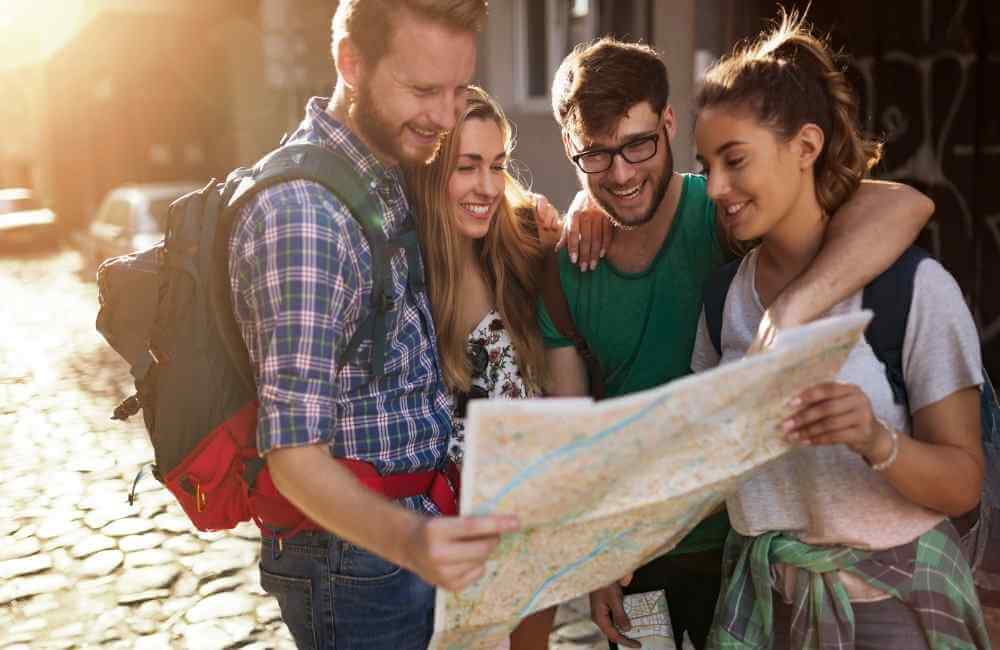 While you might be super excited about your future trip to Crete, you may also find yourself a little bit nervous because of the language barrier.
And it is normal knowing that you are going to a new country with a different cultural mindset, language, and traditions. Especially if your destination is an island!
There's no need to worry much!
Greeks are well-known for doing their best to help you spend your vacation hustle-free.
First of all, English is widely used and understood all around Crete. All tourist establishments will have staff who speak English.
Besides the most important information, like signs, museum descriptions, and menus in the restaurants, are usually found both in Greek and English.
If it gives you a bit more peace of mind, remember that the island mostly lives from tourism.
Cretans understand the importance of international tourism thus the number of people who speak English on the island is growing every year. Even in the most remote village, you will always find someone who speaks at least some basic English.
Or even when asking for directions, in the middle of any busy street. Don't be shy and ask for help. You will be surprised to discover that people do speak English and are glad to assist.
Other than English…
Cretans also use different languages other than English to communicate with travelers.
French, German, Russian, Italian, and Spanish are also very popular and widely spoken.
Tourists have been flocking from those countries for years, so it's also common to find that ordering a coffee in Russian is not an issue.
In most tourist bars and restaurants, you can find menus translated into several languages, besides, hotels and souvenir shops try their best to have employees that speak as many languages as possible to offer a better service and to make clients feel at ease.
Information in many museums is also often available in languages other than English, and many of them provide audio guides (sometimes even for free) available in many languages.
Not Everbody is a Local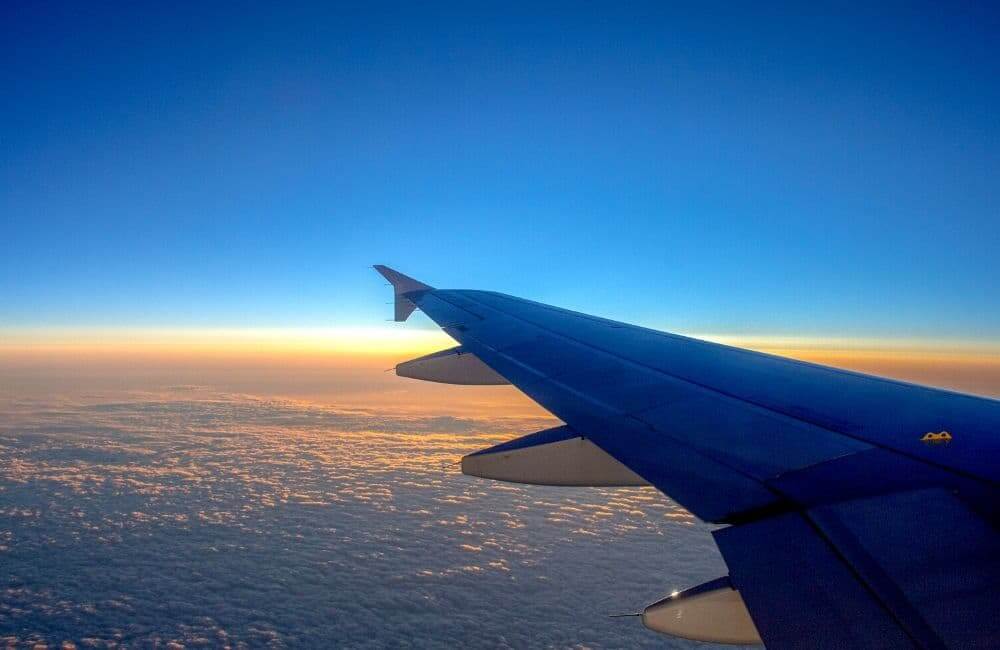 Another interesting thing to keep in mind is that Crete has been attracting permanent residents from other countries for ages.
And many of these foreign residents work in tourism too. Especially big hotels and resorts find it very handy to have employees from different countries, to offer guests an even better experience.
You can even meet someone from your own country!
What If Things Go Wrong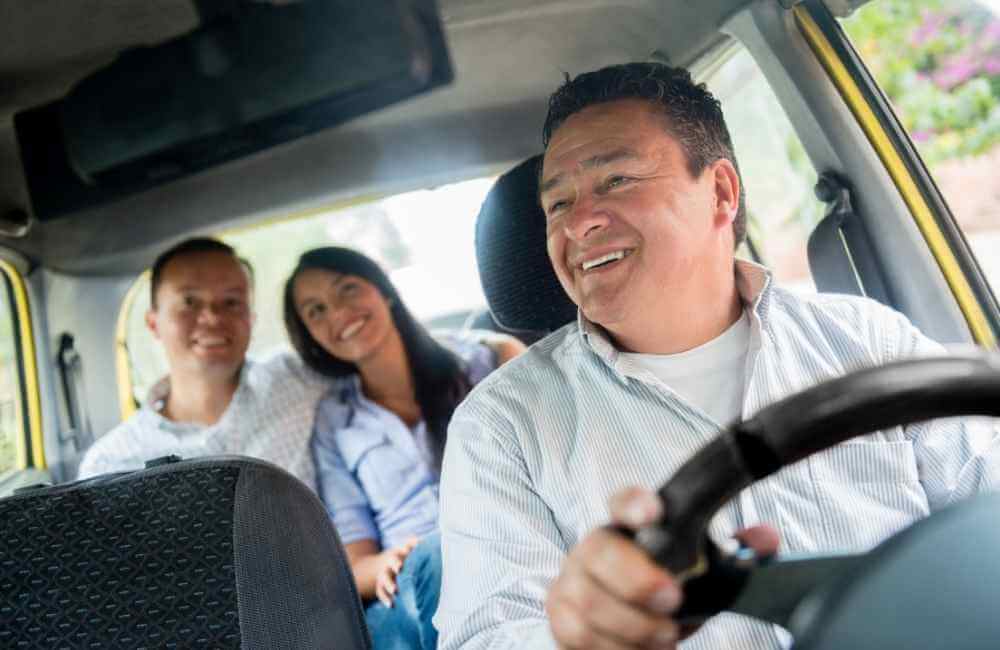 You can take it from me. Five years on the island have put me to a hard test. From talking to doctors in the local hospital (and for serious reasons), to running errands in public offices, to even discussing a parking fine with the police. All this can be easily done in English.
So yes, you're covered.
But let's assume that you bumped into someone who doesn't speak any of the foreign languages and you need somehow to communicate with this person.
Well, take it easy and remember, this will be a bright and unforgettable experience!
Want to know why? Well, Greeks are very creative and emotional.

Using a wide range of body language and signs mixed with universally known words and gestures, your speaker will manage to explain to you anything you want!
From directions to the latest news in his village! And all this without saying a word in any language!
Tips and Tricks for Better Understanding… or Being Understood
Here is also a good tip to communicate with ease in Crete but also to get the best experience from your vacation. Try to learn some basic Greek words, like hello, thank you, or you're welcome before your trip.
You won't believe how happy Greeks are when they hear tourists speaking their language.
Your pronunciation might be corrected, but don't mind it, they're not being rude, they just want to help! And they will even encourage you!
This is because Greeks are very proud of their language, and they love it when visitors make an effort to learn or when they show respect for the Greek language.
This is the clue moment. It's exactly when you'll become their best friend and might even get VIP treatment.
So don't fear wrong pronunciation or a strong accent, locals will value your effort and will gladly make you feel at home in return.
Get a Little Extra Help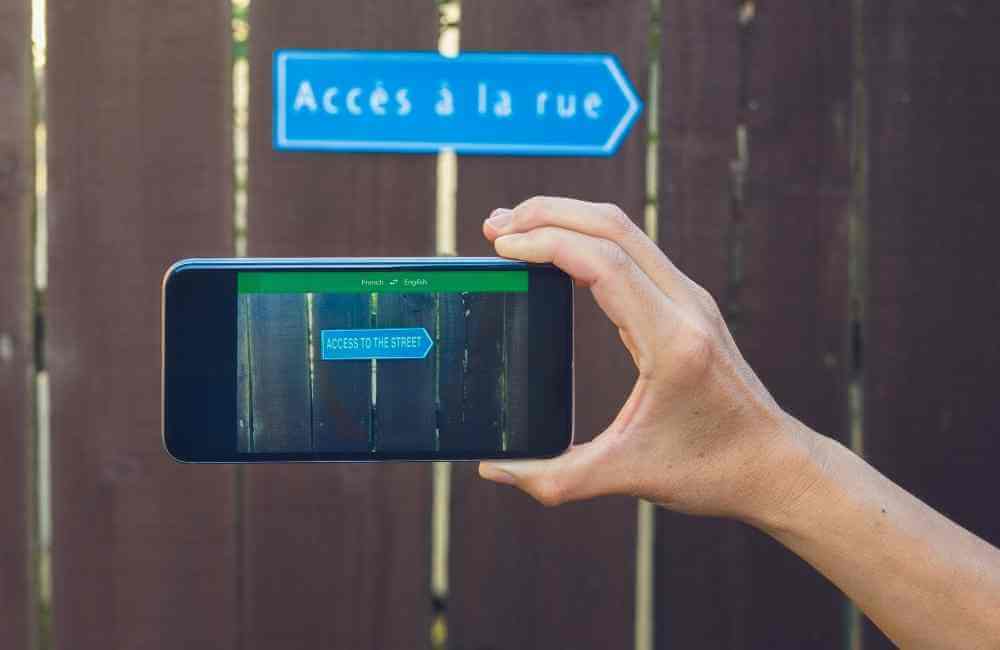 Another thing to keep in mind is that technology is at our fingertips. So let's use it! There's an ample choice of language apps ready to help you when you need them.
You can choose from the super popular Google Translate to more sophisticated apps to keep on your phone.
Go for a version that can work offline too, so that you don't have to worry about your data and connection.
Communicating in Crete… How Will It Be After All?
You will start to feel at ease as soon as you arrive and discover that there are minimum chances to have issues with communication in Crete. As soon as you land, you'll be happily surprised to hear English is a lingua franca.
So, don't worry if you're driving, most signs are written in both languages.
Worry not if you're using public transport either, there are bilingual signs on buses and stations.
Ticket offices employ staff speaking enough English to communicate with you too.
Many taxi drivers also tend to speak at least some English and sometimes even other languages.
If it gives you more peace of mind, maybe you should know that the local government all the efforts to provide visitors a comfortable, easy, and – and most importantly – multi-lingual access to amenities.
Of course, there are still a lot of things to work on, but Cretan hospitality certainly fills in the blanks!
Check ferry tickets to Greece here!
Useful Basic Words to Know Before Traveling to Crete
These are some useful, common, and basic words and expressions that will go a long way when visiting Crete (and Greece).
They will make your life easier as you will probably use them every day!
The transliteration of the pronunciation is quite approximative but as accurate as it can be!
– Καλημέρα – kalimera: Good morning or good day (only till noon)
– Καλησπέρα – kalispera: Good afternoon
– Καλό βράδυ – kalo vrathi ("th" is pronounced like in the word "this"): Good evening, usually used as a hopeful expression or wish, something like "Have a good evening")
– Καληνύχτα – kalinichta: Good night
– Γεια σας – ia sas: Hello / Bye (formal)
– Γεια σου – ia su: Hello / Bye (informal)
– Ευχαριστώ – evcharisto: Thank you
– Ευχαριστώ πολύ – evcharitsto poli: Thank you very much
– Παρακαλώ – parakalo: You're welcome
– Συγγνώμη, δεν καταλαβαίνω – signomi, den katalaveno: I'm sorry, I don't understand (this is my mantra and it helps even when I do understand but have no idea how to reply!)
– Καλή όρεξη – kali oreksi: Bon appetite! Enjoy your meal
– Ναι – ne: Yes
– Όχι – ohi (that h needs to be strong and aspirated!): No
– Γεια μας – ia mas: Cheers! (Everyone needs to know this one on Crete!)
So… are you feeling more comfortable already? I'm sure you are, and I'm certain that you won't have any communication issues when visiting Crete!
And if you want to be more serious about it, check Duolingo for free.
A quick guide to the best hotels in Crete
Budget: So Young Hostel in Heraklio, Cocoon City Hostel in Chania, Matthias Hotel Apartments in Rethymnon, and Villa Galini in Agios Nikolaos.
Mid-range: Capsis Astoria Heraklion in Heraklion, Porto Antico in Chania, Archipelagos Hotel in Rethymnon, or Hotel Port 7 in Agios Nikolaos.
Luxury: Galaxy Iraklio Hotel in Heraklion, Hotel OFF in Chania, Avli Lounge in Rethymnon, or Minos Beach Art Hotel in Agios Nikolaos.
Check more: Where to stay in Crete.
---
Coming to Crete for a one-month holiday?
Let me know in the comments below!
You might also want to read these articles:
– Best Movies About Crete that you Need to Watch Before your Trip
– 11 Fun Travel Games for Car (Ferry or Plane) That Will Keep All the Family Entertained!
– Best Books About Crete: Discover Crete from Home
– Top Nudist Beaches in Crete: Complete Insider's Guide
– Amazing Free Things to Do in Heraklion on Your Crete Vacation!
Pin these Useful Tips for Better Communicating in Crete!
About the author of this blog: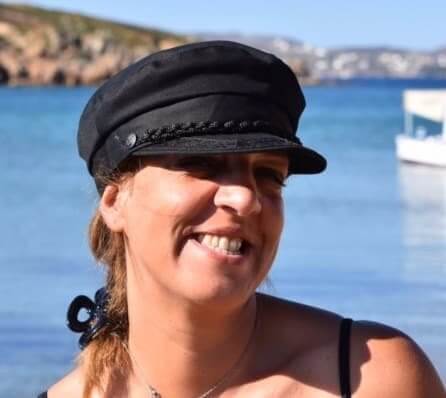 Gabi has been living in Crete for the last five years. On the island, she juggles being a solo mom, hosting culinary tours in summer, translating, and freelance writing.
She's written for Greek Reporter, published several travel guides about Greece, and had more glasses of frappe than any regular person would be able to handle.
---
You might also want to read:
---
COMING TO CRETE SOON?
Get in touch and let me know!