It's not uncommon among those visiting Crete to stay in different areas of the island during their one or two-week vacation. Many charter flights from Europe normally land in Heraklion, so the capital has become one of the places where tourists tend to spend a few days since there are many interesting things to do in the area. If you're planning a holiday in Crete and Heraklion, which is one of your destinations, check the Galaxy Iraklio Hotel for a child-friendly, luxury family holiday in Crete.
---
Disclaimer: Posts include affiliate links to products or services. I might earn a commission if you make a purchase, at no extra cost to you.
---
Review
This is a sponsored post. I was a guest for three days at the Galaxy Iraklio Hotel, yet all opinions remain, as usual, my own and unbiased. A heartfelt thank you to all the management and staff for the care and service.
Where to Stay in Heraklion: Galaxy Iraklio Hotel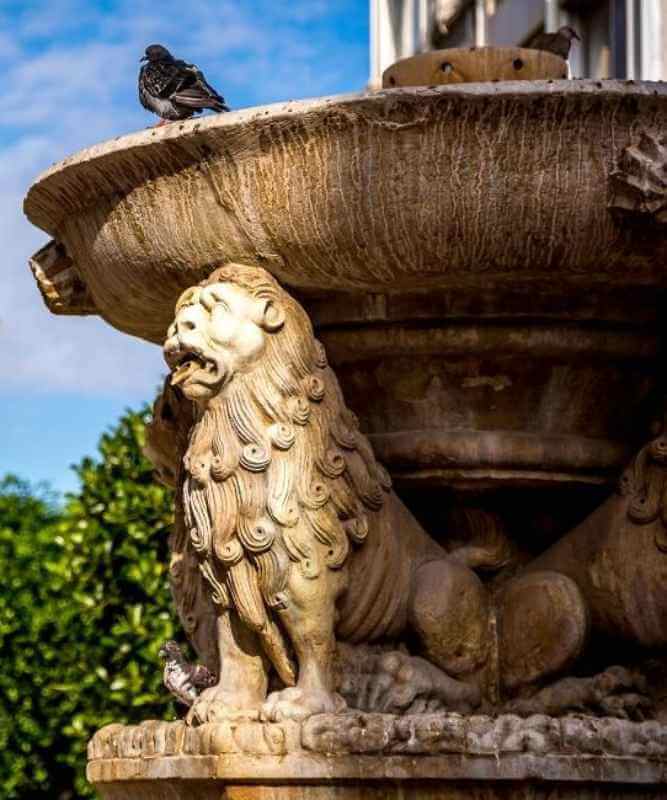 Crete is the biggest of the Greek Islands, so those planning to visit as much of it as possible, usually rent a car (or even make use of public transport) to move around, from the east coast to the west, and from the cities of the north to the beautiful southern beaches.
You might enjoy: Top Amazing Things to Do in Heraklion, Crete
Choosing a Hotel in Heraklion
Usually, travelers stay in different areas during their one or two-week holidays.
Many charter flights from Europe normally land in Heraklion, and several visitors take advantage to visit the city center, the Archaeological Museum, and the well-known Minoan Palace of Knossos.
Therefore, when you're traveling along the island, sometimes a well-deserved rest is more than important. Especially on an island where there's so much to see and do.
And if you're traveling with kids, chances are that everyone in the family will be needing a rest, kids included!
One of the most comfortable places we've experienced in Heraklion is the Galaxy Hotel Iraklio. And this is our review of the stay.
Review of Galaxy Iraklio Hotel in Crete
We used to land in Heraklion when Crete was still our holiday destination. It's been a few years now that we've moved permanently to the island, and even if we live in Chania, it's common for us to visit the capital a few times a year. I do it a lot for work, but I also drive to the capital for Christmas shopping or to visit friends, and many times to take a ferry to other islands.
Central Location
Due to its central location, Galaxy Iraklio Hotel is a comfortable choice. It's very close to the city center, but not in the city center, which means ease of parking and still being close enough to virtually everything. The hotel is also comfortably located close to the highway, the port, and the airport.
We stayed in the hotel at the end of the peak season (October), and that did not mean getting a cold or fast service. On the contrary, we were warmly received and, after a quick check-in procedure, a cute kit with toiletries and entertaining activities for children was the first of the many details that made a difference.
The Rooms at Galaxy Hotel Iraklio
Comfort
I don't know about you, but tiny hotels where you're bumping into the furniture all the time get on my nerves. This was not the case. Entering our room was a magnificent experience. The rooms in this hotel prove that ample spaces can as well be cozy and warm!
Since we were traveling with the kids, we had a family room which practically means two communicating suites with two different huge bathrooms, two fridges, two tv sets, two closets, and two different varieties of welcome treats.
While we, adults, could enjoy strawberries with chocolate, the kids had their serving of M&Ms and other sweets. We were ready to enjoy a much-desired rest to the full.
Allergy-free
Our room was elegant, beautifully decorated, and comfortable. As I had read before arrival, many of the rooms have an allergy-free certificate. This suits both kids and parents.
The convenience of our connecting family room was a blessing, something we appreciated since it's not a very common feature lately when most hotels tend to be for adults only.
In all, the hotel offers a serene atmosphere, it's stylish and they cater to every detail.
You might enjoy: Day Visit to the Gorgeous Gavalas Winery in Heraklion, Crete.
Other Facilities at Galaxy Iraklio Hotel: Pool, Steam Room, and Gym
On our second day, we wandered around the nearby areas of the city and spent a whole morning in Heraklion's Labyrinth Park.
That meant being dead tired and longing for a well-deserved pause next to the pool.
Bear in mind that swimming pools in city hotels in Heraklion are rare to find.
So if you'd like to swim after a day around, this is a place to consider. There's a perfect pool waiting for you to recover from a day in the city.
During our stay, we spent a few hours relaxing by the deck with a cup of Greek coffee. The children, instead, enjoyed some time swimming.
Dining at the Galaxy
You can also use their gym facilities or take a break at their magnificent steam room. After a long day either around town or taking advantage of the gym and the pool, you might be wondering about dinner, well, the hotel has two fine restaurants to choose from too!
My Favorite Feature at the Galaxy Iraklio Hotel: The Great Cretan Breakfast!
There's nothing more invigorating than starting your day with a delicious palette of dishes. At Galaxy Iraklio Hotel, colors and tastes mix both international flavors and the most enticing local ingredients.
As a result, the breakfast buffet offers a unique variety of delicious dishes to begin the morning. Make it International, English, or Continental. Or make it Cretan (that was my favorite!).
Being a fan of the island's culture, I adored the Cretan angle for breakfast which even serves raki and rakomelo together with an impressive variety of local liquors and delicacies.
The offer goes from sweet pastries to artisan cheese, homemade marmalade, Cretan olives, and spoon sweets. There's also a wide variety of bread, tea, and local olive oil. And… don't worry, if you are a healthy type there is plenty of option for you too!
Why I recommend this hotel while in Heraklion…
Galaxy Hotel Iraklio received us with the authentic values of a Cretan family in a top-class environment.
We enjoyed a pleasant and relaxing stay, and it wasn't just a child-friendly hotel for a luxury holiday: It was more! Everybody went the extra mile to make sure we were having the time of our lives.
They surrounded us with thoughtful details and a smile was always there to welcome us home.
Let's Start by Getting Ready for Crete!
RESOURCES TO BOOK YOUR TRIP:
Book your flight: I use Skyscanner to compare prices before booking a plane ticket.
Book your ferry: When ferries are more convenient than air travel, I use Ferryhopper.
Book your accommodation: I've tried many different platforms for accommodation, but none of them beats the advantages of Booking.com.
Book your car: The best way to find an affordable car to rent is to use a powerful search engine that compares all the rental companies in the market. I use Discover Cars.
Book your tours: Live unforgettable adventures and cultural experiences with Get Your Guide. For instance, you can Visit Elafonisi, discover Balos Beach, hike Samaria, or explore Knossos.
Don't forget travel insurance: Things can go wrong at times, but travel insurance will protect you against illness, injury, theft, and cancellations. I recommend Safety Wing for peace of mind.
Pin this Review for Your Next Trip to Crete: Stay at the Galaxy Hotel Iraklio!
About the author of this blog: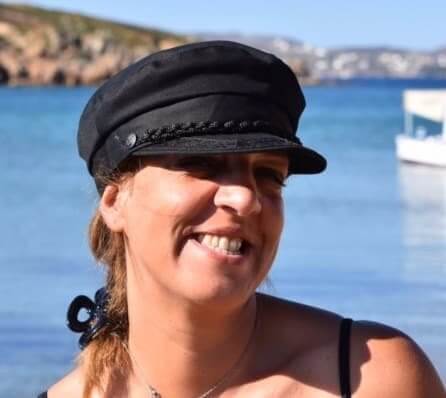 Gabi has been living in Crete for the last five years. On the island, she juggles being a solo mom, hosting culinary tours in summer, translating, and freelance writing.
She's written for Greek Reporter, published several travel guides about Greece, and had more glasses of frappe than any regular person would be able to handle.
COMING TO CRETE SOON?
Get in touch and let me know!