Do you believe that this season you deserve an unending holiday? I'm sure you do! And I think you're right! If you're a fan of Greece, the island of Crete can perfectly fit the bill. Such a vast island, with so diverse landscapes and places to see, gives you a great opportunity to never get bored, so why not spend one whole month in Crete?
---
Disclaimer: Posts include affiliate links to products or services. I might earn a commission if you make a purchase, at no extra cost to you.
---
Let's Start by Getting Ready for Crete!
RESOURCES TO BOOK YOUR TRIP:
Book your flight: I use Skyscanner to compare prices before booking a plane ticket.
Book your ferry: When ferries are more convenient than air travel, I use Ferryhopper.
Book your accommodation: I've tried many different platforms for accommodation, but none of them beats the advantages of Booking.com.
Book your car: The best way to find an affordable car to rent is to use a powerful search engine that compares all the rental companies in the market. I use Discover Cars.
Book your tours: Live unforgettable adventures and cultural experiences with Get Your Guide. For instance, you can Visit Elafonisi, discover Balos Beach, hike Samaria, or explore Knossos.
Don't forget travel insurance: Things can go wrong at times, but travel insurance will protect you against illness, injury, theft, and cancellations. I recommend Safety Wing for peace of mind.
A quick guide to the best hotels in Crete
Budget: So Young Hostel in Heraklio, Cocoon City Hostel in Chania, Matthias Hotel Apartments in Rethymnon, and Villa Galini in Agios Nikolaos.
Mid-range: Capsis Astoria Heraklion in Heraklion, Porto Antico in Chania, Archipelagos Hotel in Rethymnon, or Hotel Port 7 in Agios Nikolaos.
Luxury: Galaxy Iraklio Hotel in Heraklion, Hotel OFF in Chania, Avli Lounge in Rethymnon, or Minos Beach Art Hotel in Agios Nikolaos.
Check more: Where to stay in Crete.
How Much Time Do You Really Need in Crete?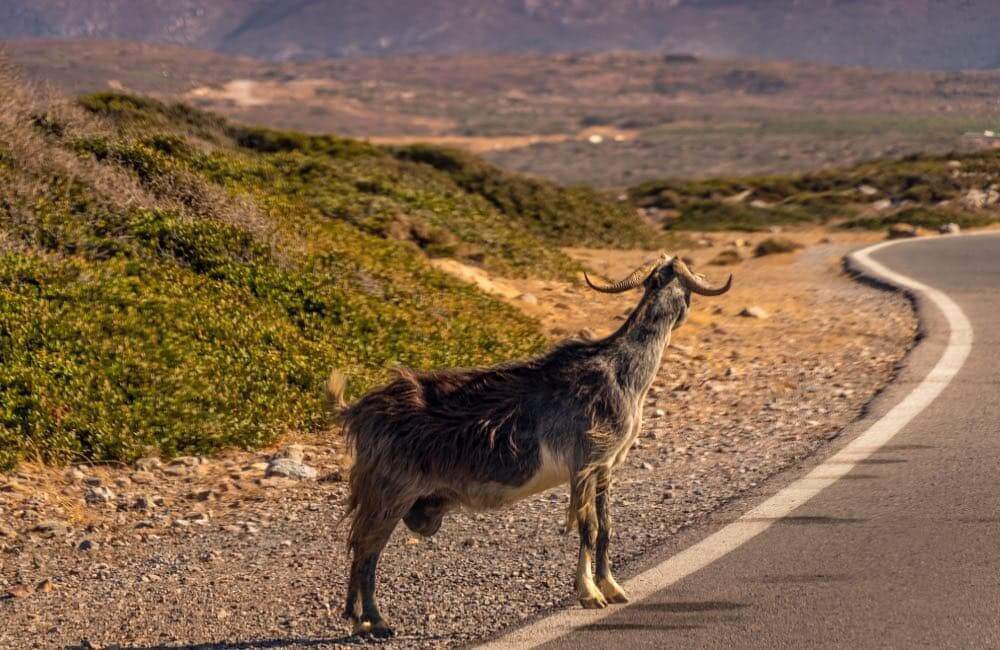 Let's be real for a moment: visiting Crete for any amount of time can be deeply enjoyable. Even if you were only here for one night, you'd have a great time! Alas, if you only had twenty-four hours in Crete, you'd likely be pretty sad to leave… And it's not a chance for that to happen! Such a massive island deserves at least one week of your time. And that is still not enough.
Crete is a destination that invites you to stay as long as possible. A week or two is recommended, three weeks in Crete is an awesome idea, but you know what would allow you to enjoy all that the island has to offer? A whole month in Crete!
And… People do it all the time! Could you be next? In this blog, we're going to look at everything you'll need to enjoy those four weeks to the max.
Tie Up Loose Ends Before You Travel
When you're in Crete, you want to be fully present. You don't want to be thinking about work or the other many responsibilities that you have back home.
Of course, there may be some things (like the occasional work call) that you can't avoid, but by and large, you'll want to ensure that all the loose ends are neatly tied up before you travel.
If you know that you've taken care of everything, then you'll be able to throw yourself into all that it has to offer, without having to think of all you have to do when you return. And that's always a relief!
Looking for inspiration?
>>Check all the beaches in Crete<<
Find the Perfect Spot
You could stay more or less in any region if you were only visiting Crete for a couple of days. After all, you'd be spending the bulk of your time exploring the area. However, when you're going four weeks at a time, you might also consider spending some time in your hotel or rental home.
So, you must be looking for a place that'll allow you to unwind. Everyone has their preferences, but in general, an apartment that's away from the main tourist zones is recommended for peace and quietness).
As well as the ideal spot, try to bring some home comforts with you too. You'll feel even more relaxed if you have everything you need! For example, you could bring some touches of home, such as your favorite brand of tea.
Or you might bring your laptop, so you can watch your favorite television shows and movies after a day of exploring. If you do that, be sure to check out this VPN guide from Troypoint.com since some shows will be geo-blocked. Ultimately, it's all about feeling as at home as possible when you're in such a beautiful destination.
Getting ready and no idea what to pack?
>>Check this great packing list for Crete<<
Go to Crete at the Right Time
Finally, as well as where you're staying, think about when you're going. You can visit Crete all year round, but some periods are better than others.
If you're looking for as much excitement as possible, then go during high season, which is between May and September.
The shoulder seasons are better for people looking for some peace but who still want to have fun. Those seasons run from in spring (March to April) and in the fall (October to November).
Check ferry tickets to Greece here!
---
Coming to Crete for a one-month holiday?
Let me know in the comments below!
---
Read more:

Best Movies About Crete that you Need to Watch Before your Trip
11 Fun Travel Games for Car (Ferry or Plane) That Will Keep All the Family Entertained!
Best Books About Crete: Discover Crete from Home
Top Nudist Beaches in Crete: Complete Insider's Guide
Amazing Free Things to Do in Heraklion on Your Crete Vacation!
Pin these Useful Tips to Plan One Month in Crete!
About the author of this blog: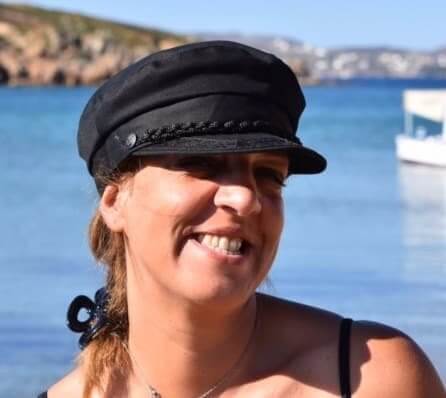 Gabi has been living in Crete for the last five years. On the island, she juggles being a solo mom, hosting culinary tours in summer, translating, and freelance writing.
She's written for Greek Reporter, published several travel guides about Greece, and had more glasses of frappe than any regular person would be able to handle.
---
You might also want to read:
---