Spring in Crete is one of the most exciting moments of the year. Nature is at its best: colorful flowers, fragrant herbs, lush trees, and shrubs blossom here and there. The tourist season has yet not started, therefore crowds are easy to avoid. To make things better, prices tend to be on the affordable side too. Read on and discover what to do in Crete in Spring.
---
Disclaimer: Posts include affiliate links to products or services. I might earn a commission if you make a purchase, at no extra cost.
---
RESOURCES TO BOOK YOUR TRIP TO CRETE:
FLIGHTS: Use Skyscanner to compare prices before booking a plane ticket.
FERRIES: Check out Ferryhopper for convenient ferry tickets.
ACCOMMODATION: Look for hotels and rental homes on Booking.com.
PRIVATE TRANSFER: Welcome Pickups offers local English-speaking drivers, flight monitoring, and a very convenient (flat) pre-paid fee
CAR RENTAL: Use Discover Cars to find an affordable car to rent.
TOURS: Live unforgettable adventures and cultural experiences with Get Your Guide.
INSURANCE: If things go wrong, you'll get coverage against illness, injury, theft, and cancellations. I recommend Safety Wing for peace of mind.
A quick guide to the best hotels in Crete
Budget: So Young Hostel in Heraklio, Cocoon City Hostel in Chania, Matthias Hotel Apartments in Rethymnon, and Villa Galini in Agios Nikolaos.
Mid-range: Capsis Astoria Heraklion in Heraklion, Porto Antico in Chania, Archipelagos Hotel in Rethymnon, or Hotel Port 7 in Agios Nikolaos.
Luxury: Galaxy Iraklio Hotel in Heraklion, Hotel OFF in Chania, Avli Lounge in Rethymnon, or Minos Beach Art Hotel in Agios Nikolaos.
Check more: Where to stay in Crete.
What to Do in Spring in Crete, Greece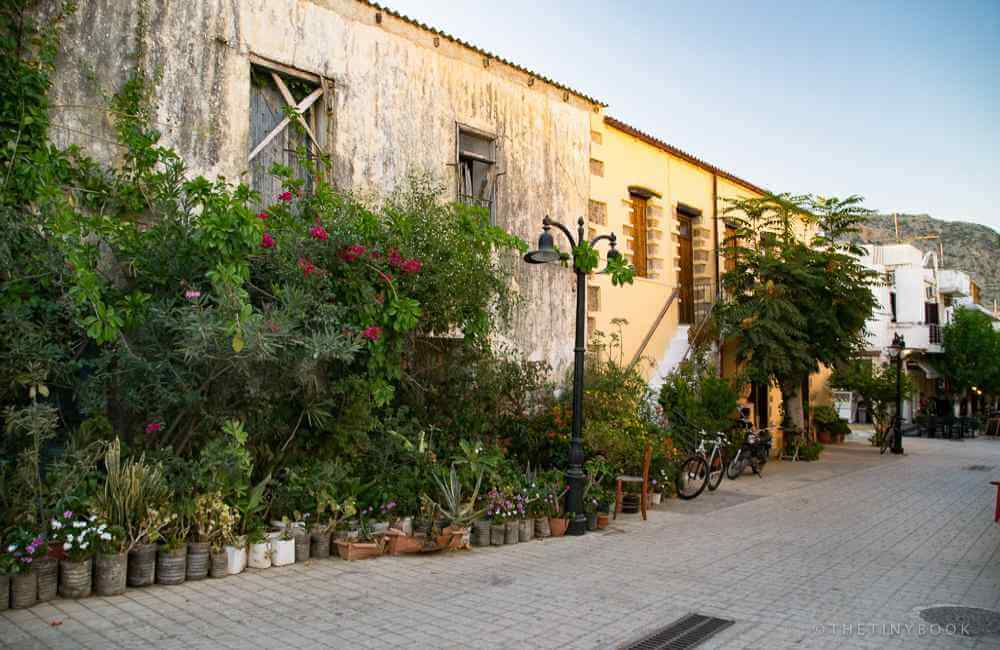 Crete is Greece's biggest island, but also probably the one that offers more opportunities in terms of diversity when it comes to things to do, places to visit, landscapes and activities.
Better known for being both home to high mountains as well as tropical-like beaches, Crete is also a land of the in-between, with extensive olive groves, surprising plateaus, lakes, rivers, canyons, and even palm tree forests.
All scenarios that even more enjoyable when the weather is mild and rains not copious.
When the snow from Crete's three mountain ranges starts to melt, down in the cities, life has a different mood. Days get longer, kids play on the streets, ice cream parlors start opening, and the whole atmosphere seems to be brighter, lighter, and joyful.
Check ferry tickets to Greece here!
In this article, I suggest some of the things I love doing in Crete. Yes, you can probably do most of them also during the rest of the year. But in spring… things on the island are oh-so-much-better! Still not sure? Never mind, I know you'll simply love Crete in spring.
Crete's Best Beaches are Even Better in Spring!
Since Crete enjoys a privileged position in the southern portion of the Mediterranean, going to the beach in Spring in Crete is nothing but a winning idea!
Although some might find the waters a bit on the colder side for a swim, bear in mind that many locals as well as foreign resident swim all year round on the island.
Beaches usually crowded in the summer, such as the amazing Elafonisi or Balos in west Crete are deserted! Wouldn't it be nice to experience the bliss of having such stunning shores all for yourself? I bet it sounds tempting.
Besides, those shores usually hit by heavy winds during summer and fall, have more pleasant conditions. Places such as Falasarna, in the region of Chania, or Voulisma, in east Crete, are just two of the many beaches in Crete that you can better enjoy during springtime.
Trekking, Hiking, Walking… You Name It
Imposing mountain ranges divide the island of Crete, separating the more developed northern coast from the wild landscapes of the south. Trekking, hiking, walking, across the Lefka Ori, in west Crete, the Ida Range in Rethymnon or the Dikti Mountains in Lasithi are some of the most entertaining things to do.
During this period of the year, when the temperatures are still bearable even during midday, you can also enjoy riding a mountain bike. Here, you will find some good ideas to pick a trail.
Visit Samaria in Spring!
Samaria is one of the most visited spots in Crete. A hike along the gorge, one of the most impressive in Europe, is a unique opportunity to experience the nature of the island during any season, but even more in spring! The hike, which can last up to 7 hours, takes you from the Omalos Plateau to the southern coast facing the Libyan sea. If you're not so certain about such an adventurous trip all on your own, why not checking this guided Samaria tour which is great value for money.
Head to places such as the Lasithi Plateau in East Crete or Amari, a unique valley in the region of Rethymnon. You won't only be able to admire the natural scenario, but you will also get in touch with everyday life in the mountains, try delicious traditional dishes, and even engage in conversation with the locals.
If you're in the mood to explore more, visit some of Crete's caves, or check this post about the most inspiring hidden gems in Crete.
Do you want to explore Crete without any hassle?
>>Check these tours from Chania and Heraklion<<
Archaeological Sites Minus the Crowds
Hot, overcrowded, and really not everyone's cup of tea, archaeological sites can turn into an ancient pain in the neck when you visit in summer. Without some minimum organization, such as booking beforehand a skip-the-line tour, visiting an archaeological site can be quite stressful during the high season.
Instead, during spring, you could even visit more than one site in a day! Or even add a museum visit to your schedule. Crete's most visited landmark, the Palace of Knossos, in Heraklion, is a great place to start to have a first approach to the Minoan culture.
But don't end your archaeological exploration there. The island is home to many other ruins you can visit, as well as monasteries and traditional villages.
If you have more time, schedule a trip to the mysterious Spinalonga island, or head south to Matala to visit the impressive archaeological site of Festos.
Unique Escapes
Escaping from Crete sounds crazy, I know! Especially because we all want to escape to and not from the island. However, one of the best things to do in Crete in spring is to book a boat trip to one of Crete's nearby islands. My favorite? Gavdos, of course!!
I've written different times about the stunning beauty of this forgotten island in the Libyan sea. However, it's not as forgotten as you might think when the high season arrives.
Hundreds of tourists stay for days and even weeks in this unique paradise. And yes, although the ferry schedules could still be reduced in spring, you will certainly be able to visit Gavdos with an even more relaxed rhythm and spend a great time on the island.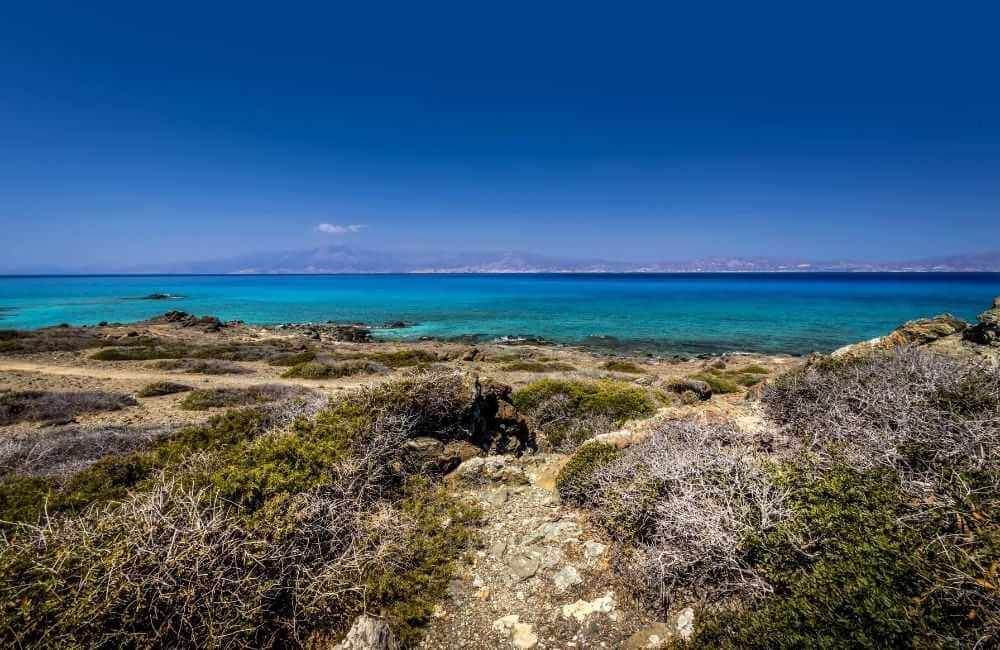 Instead, when it comes to day trips, it's also possible to visit other small islets off the coast. The advantage? If you get really sunburnt in summer, a sprint boat ride will be more gentle on your skin. Discover beautiful places such as Chrissi and Koufonisi, in the south of Lasithi; or stay on the northern coast and check Gramvousa in Chania or Dia Island in Heraklion.
Curious about Crete in winter?
>>Read about it here<<
Endless Road Trip
Road travel is an unrivaled way to discover Crete. A long journey starting in the west, and ending in the beautiful Sitia in Lasithi (or the other way round) is great not only to visit Crete's most famous cities, but to admire the coastal landscape on one side of the road, and the hills and valleys on the other one.
This kind of adventure encompasses endless opportunities for discovery, from small villages to unique museums, to local traditions, and fantastic tavernas that you won't forget easily.
You can plan a three or two-week itinerary in full detail, rent a comfortable car, and pack everything you need to begin this adventure. Doing it during spring also means more bearable temperatures and less trafficked roads.
Not in the mood for driving?
>>Alternative ways to get from Heraklion to Chania<<
Summer Preview? Head South!
Were you expecting even warmer temperatures? I hear you! Although spring in Crete can be really hot, some might find that the occasional rain on the northern coast is off-putting. Worry not and head south!
Southern Crete, the most authentic portion of the island, is so close to Africa that it boasts super warm temperatures all year long. So much so, that spring in south Crete can really feel like summer! Take some time to explore the city of Ierapetra if you're more of a city type. Or reach the hippie village of Matala for a flower-power vibe!
Looking for the perfect beach? South Crete is the answer! Whether it's the vast coast in Xerokampos, in the region of Lasithi, or the southern beaches of Rethymnon and Heraklion, the lonely Kedrodasos, Loutro, or Paleochora, you will not find such gorgeous beaches in north Crete.
As you can see, there're so many things to do in Crete in spring that it can be overwhelming! You can always reach out for help to plan your trip, or read through the pages of this blog for further inspiration. Crete is uncanny also in spring!
---
Have you ever been to Crete in Spring?
Let me know in the comments below!
---
Read more:
The Best Beaches in Heraklion, Crete
The Most Incredible Things to Do in Heraklion at Night
The Most Amazing Things to Do in Agios Nikolaos, Crete
The Most Romantic Things to Do in Crete for a Perfect Escape
51 Great Things to Do in Chania (Region) for an Unforgettable Holiday
Pin this Guide to Spring in Crete for Your Next Vacation!
About the author of this blog: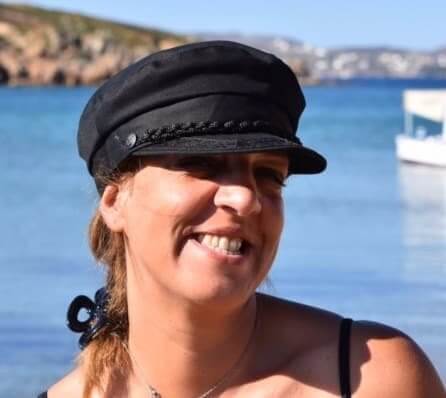 Gabi has been living in Crete for the last six years. On the island, she juggles being a solo mom, hosting culinary tours in summer, translating, and freelance writing for several travel blogs.
She's written for Greek Reporter, published several travel guides about Greece, and had more glasses of frappe than any regular person could ever handle.
---
You might also want to read:
---