Chania, on the western side of Crete, is a spectacular region with some of the most stunning landscapes you will find in Greece. Exploring the area with an organized tour can be a great way to save money… and to see more when you don't have all the time you'd love to have to discover the region. These day trips in Chania are convenient, reasonably priced, and are a great idea if you're not planning on driving on Crete. Take a look!
---
Disclaimer: Posts include affiliate links to products or services. I might earn a commission if you make a purchase, at no extra cost to you.
---
Let's Start by Getting Ready for Crete!
RESOURCES TO BOOK YOUR TRIP:
Book your flight: I use Skyscanner to compare prices before booking a plane ticket.
Book your ferry: When ferries are more convenient than air travel, I use Ferryhopper.
Book your accommodation: I've tried many different platforms for accommodation, but none of them beats the advantages of Booking.com.
Book your car: The best way to find an affordable car to rent is to use a powerful search engine that compares all the rental companies in the market. I use Discover Cars.
Book your tours: Live unforgettable adventures and cultural experiences with Get Your Guide. For instance, you can Visit Elafonisi, discover Balos Beach, hike Samaria, or explore Knossos.
Don't forget travel insurance: Things can go wrong at times, but travel insurance will protect you against illness, injury, theft, and cancellations. I recommend Safety Wing for peace of mind.
Day Trips from Chania – Crete
Chania, Crete… Endless Things to Do!
There are thousands of things you could do in Chania during your vacation. The more time I spend in town (four years and counting…!), the more I discover things that would easily transform your holiday into an unforgettable experience.
Heavenly beaches, breathtaking gorges, lonely hamlets, high mountains… you name it!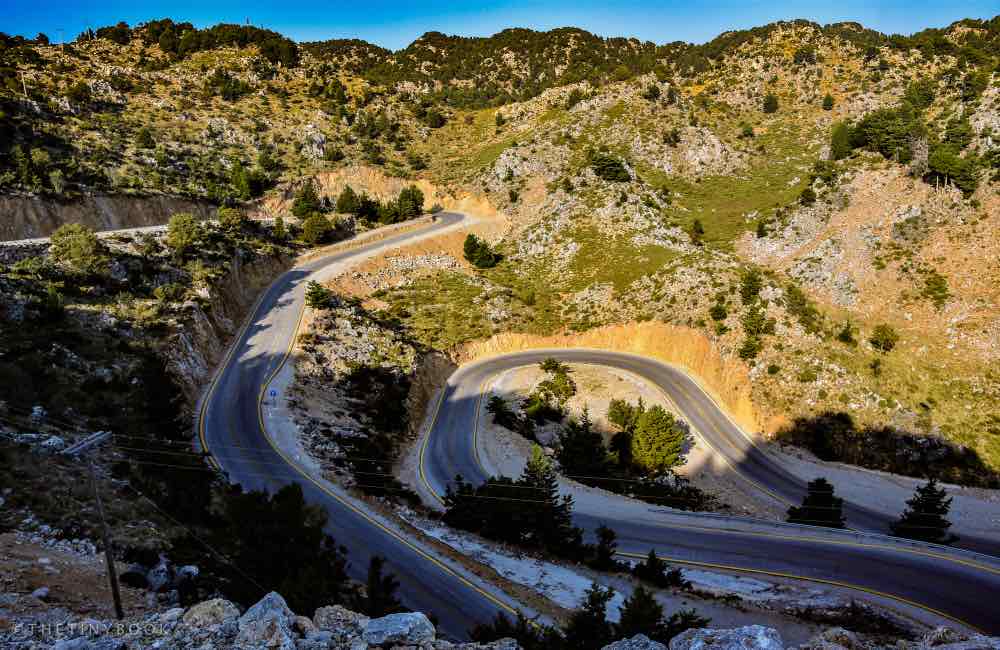 I've often stated that traveling the island by car is the best way to discover hidden gems and to have unique freedom otherwise cut short by bus schedules.
I've even written a guide to help you when it comes to car rental on the island.
However, the more I talk with visitors during my tours, the more I discover that there's a good number of tourists that simply don't feel like driving on their holidays.
Either they drive back home all year round, they hate driving, or they simply can't.
Should they miss Chania's most stunning places only because they don't feel like sitting behind a wheel? Hell no! This guide has been specially crafted for you not to miss the best Chania tours and day trips in Chania (and around the region).
It includes the best Chania excursions that will help you better explore Crete even if you don't want to drive!
Best Hotels in Chania
Affordable: Aelia Apartments or Polixeny's Suites in the old town.
Mid-range: Elia Estia in the old town and Civitel Akali Hotel in the new town.
Luxury: Casa Delfino in the old town or Domes Noruz by the sea.
Check also Chania Accommodation Guide and Boutique Hotels in Chania.
Top Day Trips from Chania, Crete
In no particular order (I love them all!), these are some of the top tours you can take in Chania, Crete
Day Trip to Elafonisi Island from Chania
Elafonisi Beach Day Trip: Probably the most visited place in the whole Chania region, Elafonisi is often featured as one of the top beaches in Europe (…and the world) for its striking beautiful pink and white sand and the unique turquoise shades of the sea.
As part of the Natura 2000 program, Elafonisi has a rich diversity when it comes to its flora and fauna. Taking this organized tour will save you the hassle of driving through the mountains to reach this heavenly spot on the southern coast of Crete.
With this tour, you can also be picked from and dropped off at your hotel, and spend a day swimming in the shallow lagoon or walking your way to the Elafonisi islet.
Once in the area, you can choose to break free from the group and explore the part of the beach that's not organized. You can also choose to practice water sports by renting all the necessary equipment on-site.
Click here for more information and to get the latest prices
Looking for Safari adventures in Crete? Check out these!
Day Cruise to Balos Lagoon & Gramvousa Island
Day Cruise to Balos Beach and Gramvousa: Another top destination in the Chania region, Balos is a unique destination you cannot miss when visiting West Crete.
Driving to Balos in your car is not for everyone. What's more many car rental companies don't allow drivers to venture along this road. Cruises come to the rescue!
This day trip is a top seller in Crete. It offers great value for money and convenience while it lets you see a great deal of Crete's natural beauties from the comfort of a boat.
You'll visit the spectacular Balos Beach and Lagoon as well as enjoy a couple of hours on the uninhabited Gramvousa island, with pristine clear waters, and an imposing Venetian Fortress.
Even if you are renting a car, you can drive along the National Highway to the port of Kissamos (about 40 minutes from Chania town) to board the fantastic day cruise. You can even forget about packing a lunch since there's a buffet on board.
Click here for more information and to get the latest prices.
Full-Day Samaria Gorge Trekking Excursion
Day Trip and Hiking Excursion of Samaria Gorge: Often included among the most visited places in the region, the imposing gorge of Samaria, one of the longest in Europe, is a top travel reason for those visiting Crete each summer.
The trekking experience can take anything from 4 to 7 hours to cross and doing it with an experienced guide can be the best way to add some peace of mind to the adventure.
The trip includes pick-up and bus tickets, while the entrance to the gorge and the boat back to Chania is not included.
The 12-hour day trip lets you admire the imposing local nature, get in touch with the history of the gorge, and reach the unique southern coast of Chania to make your way back to the north.
Click here for more information and to get the latest prices.
Find cheap flights with Skyscanner.
The 7 Villages of Apokoronas Tour with Lunch
The 7 Villages of Apokoronas: One of my favorite day trips in the region, the guided tour takes you to discover the traditional villages of this historic area, east of Chania, at the foothills of the White Mountains.
During the day in the Apokoronas area, you'll visit small towns, including the well-known Vamos and Gavalochori, and discover unique local traditions.
You'll stop for a tour of a Historical and Folklore Museum where you will marvel at the fascinating knitting craft of kopaneli, typical of Crete.
In the small hamlet of Xirosterni, you can taste raki, Crete's famous spirit, and then discover the spectacular riverside area of Vrysses.
At Emprosneros, another forgotten village, you will taste local cheese and take a look at the beautiful hidden ruins. Finally, in the village of Fres, you'll be able to sample an authentic Cretan lunch.
Click here for more information and to get the latest prices.
Crete World War II History Tour
World War II History Tour: The area of Maleme, west of Chania, was one of the most important battle theaters during WWII in Crete, and home to the most impressive airborne invasion in history. This guided tour takes you to discover the places of the glorious Battle of Crete.
During the day, you'll visit key locations where the battle took place, including the site where the Maleme battlefield, and where the German army first landed.
You'll also be able to check some small museums and secret shelters, as well as the war cemeteries of the German and Allied forces.
A 7-hour experience to explore the World War II history of Crete and learn about its wider impact in southeast Europe and Greece.
Click here for more information and to get the latest prices.
The Miracle of Wine and Olive Oil
The Miracle of Wine and Olive Oil: This is an awesome experience to learn everything about two of the most iconic staple ingredients produced on the island, wine and extra virgin olive oil.
When booking this day trip from Chania, you'll spend an enjoyable day touring family wineries and an olive oil factory.
Spend time exploring the olive groves and vineyards of the island, sampling award-winning local wines made in the region of Kissamos.
A 6-hour experience that is ideal to explore winery cellars and see where wine is bottled and matured, as well as checking one of the oldest olive trees in the world and learning even more about the local history and Greek mythology.
Click here for more information and to get the latest prices.
Knossos Palace & Heraklion Full-Day Tour from Chania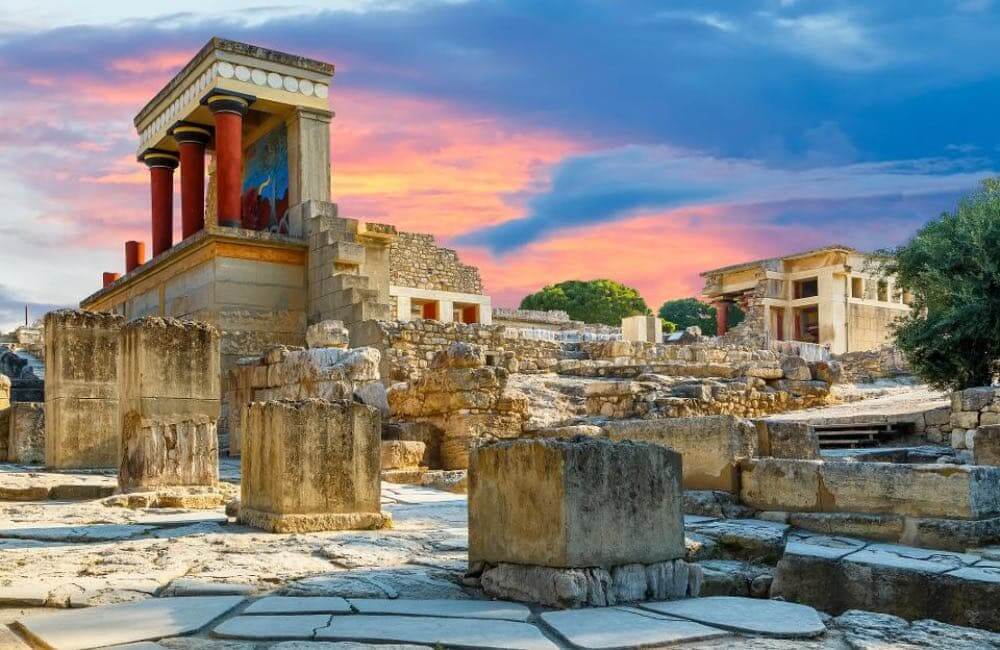 Knossos Palace and Heraklion from Chania: You don't need to stay in Heraklion to discover the Archaeological Palace of Knossos!
You can simply book a whole day tour to Heraklion, including a visit to the Palace, and forget all about driving, parking in Crete's capital, or waiting in line.
This is a fantastic tour, offering one great value-for-money experience that takes you to explore Knossos, the center of the mysterious Minoan civilization.
You'll visit the Archaeological Museum of Heraklion and enjoy a few free hours in the city of Heraklion.
Click here for more information and to get the latest prices.
Stand-Up Paddle Board & Snorkeling
Stand Up Paddle Board: SUP in Crete has become one of the top-pick activities in the area, trending especially during the past seasons.
This tour from Chania takes you to explore the west coast of the island with all the necessary equipment to practice stand-up paddleboard.
You will be surrounded by the spectacular waters of Chania as well as swim and snorkel to discover fantastic underwater landscapes.
Click here for more information and to get the latest prices.
You might also want to find out about many other water activities you can enjoy in Crete!
Balos Lagoon & Falasarna 4WD Road Trip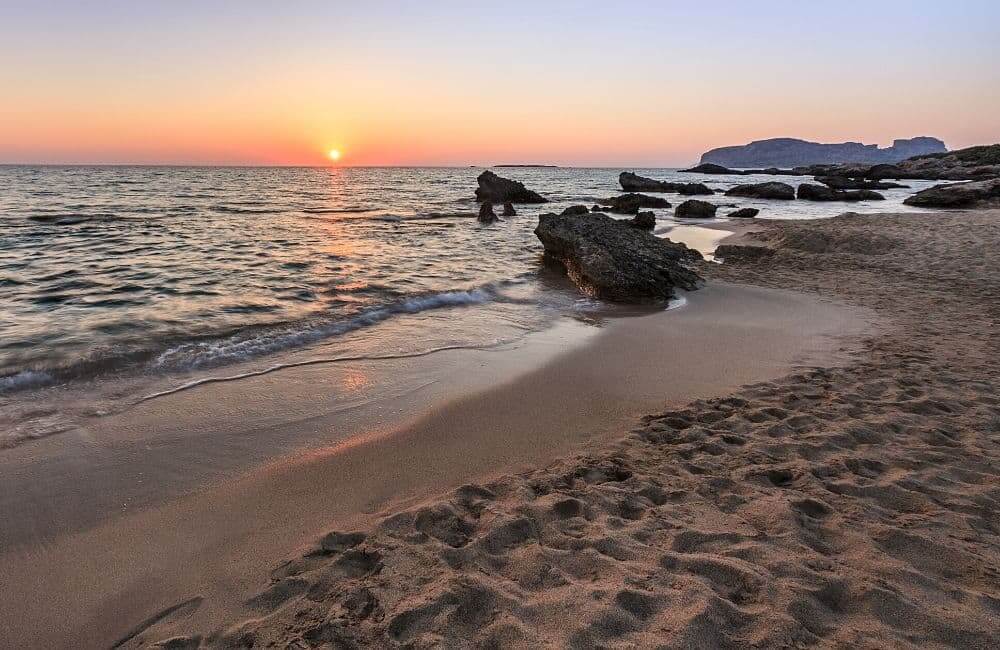 Balos Lagoon and Falassarna Safari: If boat trips are not your thing but you still want to explore the spectacular landscape of Balos Beach, then join an adrenaline-packed adventure getting on a 4WD vehicle that drives you along the breathtaking coastal road leading to Balos.
You'll hike to the beach and swim in the crystal-clear lagoon.
Finally, your trip will continue to the endless sandy beach of Falasarna, for you to enjoy one of the most beautiful sunsets in Crete.
Click here for more information and to get the latest prices.
White Mountains Land Rover Safari
Safari in the White Mountains: One of the most fun adventures you can choose in the region! Take a day trip away from the beach and the overcrowded touristic resorts to get back to nature.
This guided tour of the White Mountains shows you unexplored traditional villages while you learn about the culture and the history of the island.
The trip also takes you to explore everything about the life of local shepherds and enjoy a traditional Cretan lunch.
Click here for more information and to get the latest prices.
Half-Day Gastronomic Tour: A Taste of Crete
A Taste of Crete: Yasss, that's me in the picture! Join my gastronomic experience of Chania spending half a day tasting your way in the old town. We will have a blast!
I don't feel comfortable telling you how wonderful my walking-tasting tour is, so I'll let you check the all-five-start reviews here.
Want to meet me, discover the secrets of our mesmerizing old town, and taste the authenticity of Chania? Join my experience!
Click here for more information and to get in touch.
As you can see, there are experiences and adventures for every taste and pocket. Chania is a wonderful region where you can live and explore the best of Crete. Are you ready?
Pin this Guide About What Tours to Book in Chania For Your Next Crete Adventure!
About the author of this blog: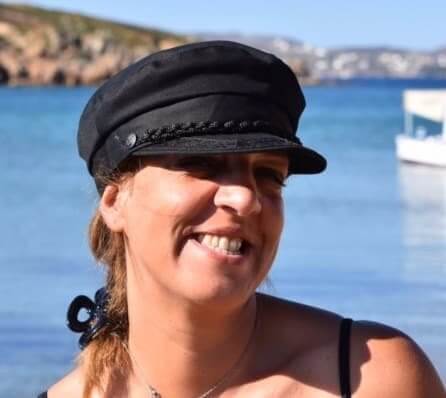 Gabi has been living in Crete for the last five years. On the island, she juggles being a solo mom, hosting culinary tours in summer, translating, and freelance writing.
She's written for Greek Reporter, published several travel guides about Greece, and had more glasses of frappe than any regular person would be able to handle.
---
COMING TO CRETE SOON?
Get in touch and let me know!
You might also want to read:
---