Explore Crete as you've never imagined before. Join one of my tours in Chania, one of the most beautiful places on the island, discover the hidden gems that only locals know about.
About my Experiences
Experiences are not tours, they are not made by a tour guide! No boring explanations!
Experiences are activities crafted around a theme, such as food or photography. They a new way to discover a place hand in hand with a local.
My Experiences showcase a different side of Crete's culture and allow you to discover the most authentic traditions from a different point of view.
You'll be able to approach the Cretan culture from its wine, its gastronomy and through photography.
You'll understand better the nature of the people and create unforgettable memories.
Join one of these Experiences in Chania, Crete
A Taste of Crete
Gastronomic Experience
---
Chania's Top Food Experience
Rated #1 in the Best Tour Platforms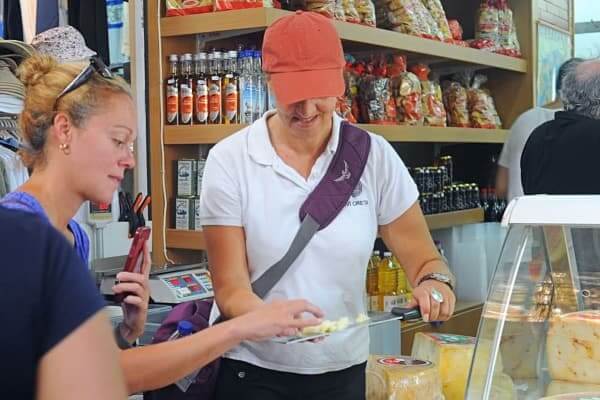 Morning walking tour
(4 hours)
Includes breakfast, food sampling, coffee break & Greek meze.
Start the day sampling a traditional Cretan breakfast and popular Greek breakfast. Step into the tastes and aromas of the old Municipal Market to taste pies, honey, cheese, olive oil, and spices. Walk the Old Town of Chania to enjoy a cup of authentic Greek coffee and visit traditional backstreet culinary spots and artisan shops. End your morning with tasty local appetizers.
---
Sunset Walk around Chania
Cretan wine at sunset
---
The best colors of the day combine with the unique tastes of Crete
Late afternoon walking tour
(4 hours)
Includes wine tasting session, meze, ice cream & wine.
Discover the vibrant wine panorama of Crete and taste some of the 13 indigenous varieties with a certified sommelier. Walk around hidden traditional neighborhoods and enjoy the sunset and the Venetian port and sit at a Cretan table for a delicious platter of appetizers and ice cream. End your evening with a glass of wine in one of Chania's top bars.
---
Abandoned Chania
Photo shooting experience
---
Customized experiences to discover a different side of Chania through your camera
Late afternoon walking tour
(3 hours)
Photography tips & Cretan beer by the sea.
Explore the abandoned district of Chania's tanneries and the former red-light area walking right by the sea.
Enjoy shooting its suggestive sunsets while discussing photographic techniques.
Experiment with light and take home a unique souvenir from your trip to Crete.
End your experience with a glass of local beer right at the seaside promenade.
---
Pink Sands of Crete
Beach, caves & local food
---
Spend one full day in Elafonisi, one of Chania's top beaches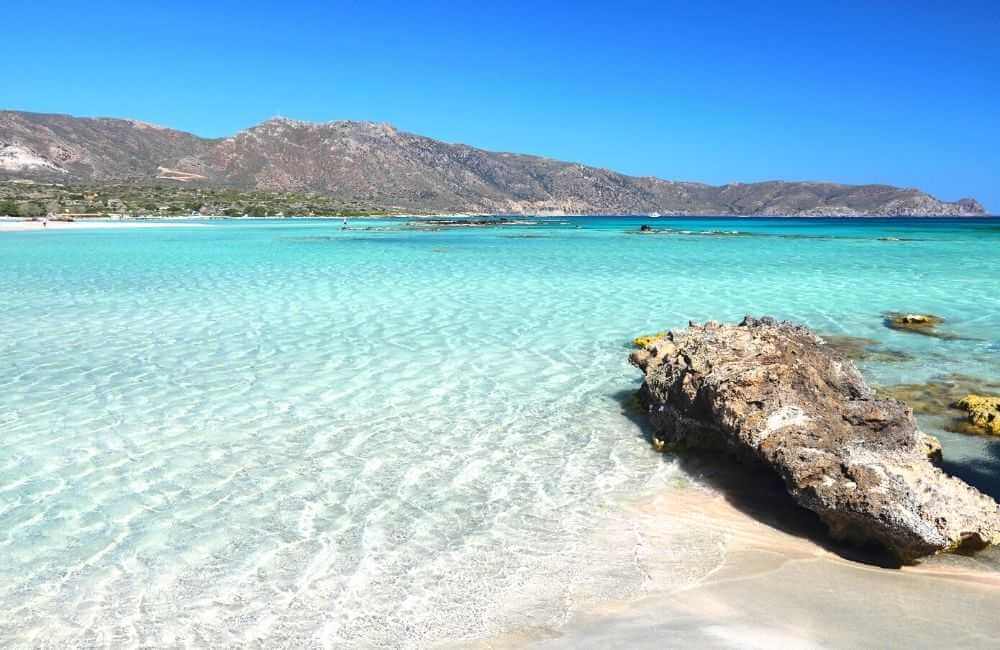 Private Tour – Quote upon Request
This experience includes pick-up and drop-off. Transfer in a comfortable and modern 7-seater van with a professional licensed-driver.
You've probably already read my post about Crete's pink sand beach. If you're interested in the full-day experience of the beach, with a visit to some of the nearby places mentioned in the article, as well as a delicious Cretan lunch in a mountain village, contact me via e-mail and I will take you there.
Explore a mountain cave and a monastery by the sea, lunch in a traditional taverna, free time to explore and enjoy the wild landscape of Elafonisi.
---
Travel plans for Crete?
Are you coming to Crete?
If you have questions about your trip to Crete and need some help, you can count on us!
Meet us!
Dimitris, a native Cretan guy & Gabi, an ex-pat girl extremely passionate about the island will be eager to answer any questions you might have.
What we do
Dimitris has over 12 years of experience in the hospitality industry in Crete and the Cycladic islands. He's also a super knowledgeable skipper.
He will take care of hotel reservations, transfer services, boat trips, and boking of tours.
Before moving to Crete, Gabi regularly traveled to the island both for work and pleasure.
She works as a travel consultant in Crete and will take care of the practical aspects of your holiday. She will plan for you alternative itineraries according to your needs.
We'll be happy to show you the most authentic Crete!
We're here to help you find convenient flights and accommodation and design a personal itinerary.
We also have for you great tips about holidays on the island with kids
And to taste the most amazing Cretan food and wine.
Travel planning services
Practical aspects:
Travel consultation & documents.
Planning your holidays:
Trip & stay.
Airport/Port transfer, car rental, bus/boat tickets.
Destination:
Itineraries & tours.
Experiences & other activities to do.
Get ready for Crete
I will provide travel information concerning tickets, booking, accommodation, car rental & more.
We can have a 30-minute long chat via Skype. (From 30 €).
You can then decide if you want a personal itinerary made exclusively for you, taking your needs into account, or any other kind of extra help.
We will transform your trip to Crete into a unique, unforgettable experience!
---
Get in Touch and Discover Crete
Fill in the contact form below, be as thorough as possible. Include all the information you already have, like dates, areas you want to visit, length of stay, and any special needs you might have. I'll be back to you within a few hours.
Check what they say…