Crete is a popular destination for many travelers coming to the Mediterranean region. The island has a rich history and culture, and the pleasant weather during many months of the year attracts tourists who want to relax and have a good time.
In this regard, Crete is also a great place to visit for students who have a limited budget and big dreams of seeing the world. Without further ado, here are the best places to visit and things to do on Crete for student travelers.
---
Disclaimer: Posts include affiliate links to products or services. I might earn a commission if you make a purchase, at no extra cost.
---
Collaboration
Best Places in Crete for Student Travelers
RESOURCES TO BOOK YOUR TRIP TO CRETE:
FLIGHTS: Use Skyscanner to compare prices before booking a plane ticket.
FERRIES: Check out Ferryhopper for convenient ferry tickets.
ACCOMMODATION: Look for hotels and rental homes on Booking.com.
PRIVATE TRANSFER: Welcome Pickups offers local English-speaking drivers, flight monitoring, and a very convenient (flat) pre-paid fee
CAR RENTAL: Use Discover Cars to find an affordable car to rent.
TOURS: Live unforgettable adventures and cultural experiences with Get Your Guide.
INSURANCE: If things go wrong, you'll get coverage against illness, injury, theft, and cancellations. I recommend Safety Wing for peace of mind.
In no particular order, these are my top picks in Crete for students!
Samaria Gorge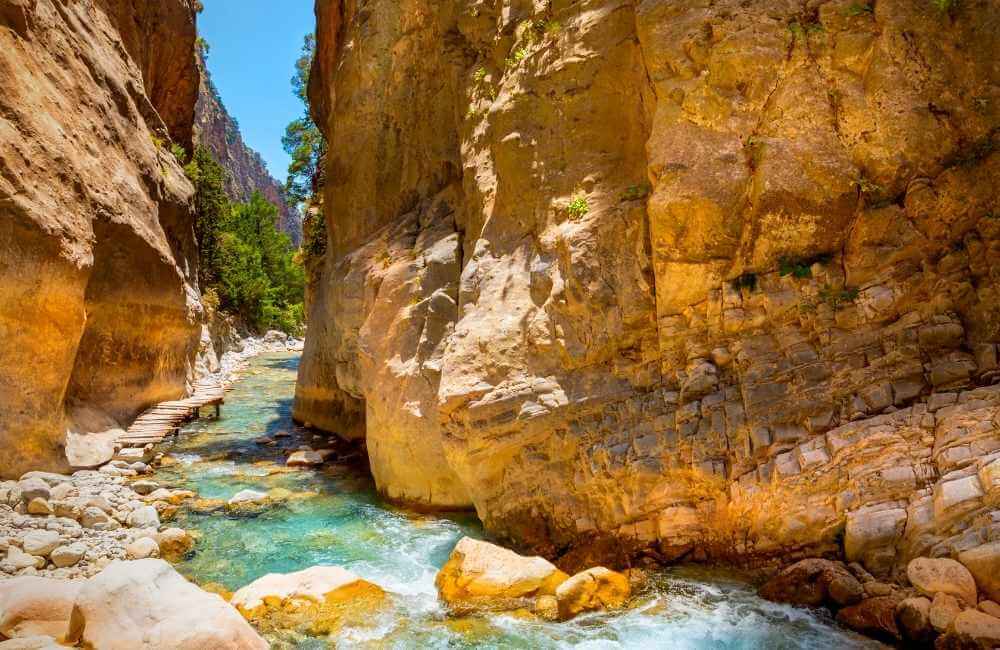 The Samaria Gorge National Park is the treasure of Crete and has a hiking route with one of the most breathtaking views in the region.
A lot of students lead active lifestyles and will love hiking along the trek that is roughly 13 kilometers long. This is not the only gorge you can hike in the region, you can also check out my guide to Imbros Gorge as well as some of the most breathtaking gorges in Crete.
Spinalonga Island
Despite its dark and somewhat sad history, Spinalonga is an attractive destination for many travelers interested in the past of Crete.
Spinalonga is well-known for its fortress which has survived since the Venetian era to our days. Students can take a guided tour as a group to the island visiting the former leper colony, now an interesting archaeological site.
Keep in mind that swimming is forbidden on the island, but you can head to Elounda or Agios Nikolaos to enjoy the sea.
Knossos Palace
The Palace of Knossos is the most important archaeological site on Crete, and a key detail about it is that it has survived since the Bronze Age.
The site is visited by hundreds of thousands of tourists every year, so it is one of the most popular destinations on Crete.
Whether you are a History student or your field of study is something else, you will enjoy walking around the palace with a historian who will tell you all about the site's fascinating past. Here you can find some of the most convenient tours of Knossos.
Rethymnon's Old Town
Rethymnon's Old Town houses numerous restaurants and cafes, unique stores, and beautiful local architecture. All of these create the best kind of atmosphere you could expect while traveling to Crete.
It is a truly authentic experience that is a must for any tourist who has come to the island.
However, the best part is that Rethymnon is known as a student city, with one of the most important universities in the country, you will find plenty of pubs and nightclubs, tons of things to do at night, and you will certainly feel at home!
Day Trip to Santorini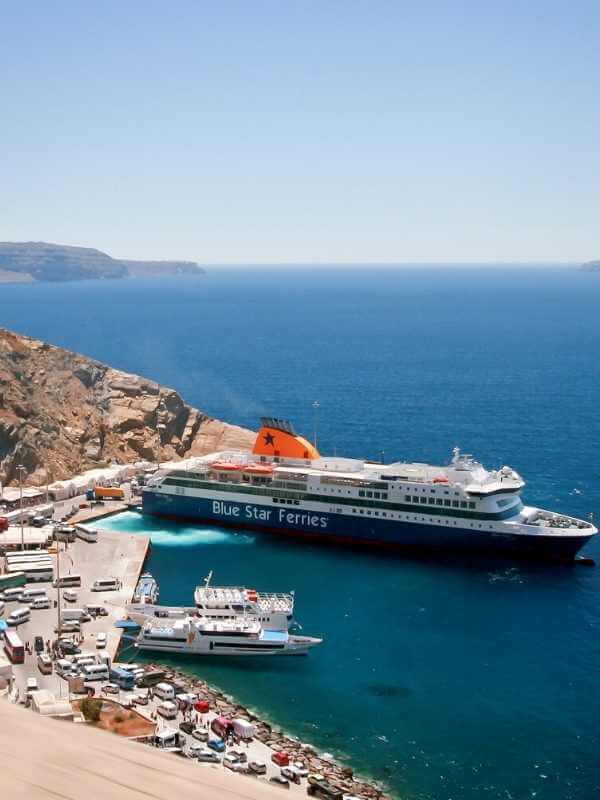 Perhaps one of the most well-known of the Greek islands is Santorini. If you've ever seen pictures of it, you can expect a place as beautiful as the one depicted in the photos.
You should connect with a writer from the writing services reviewing site Best Writers Online who can create a traveling schedule for you and fit in a visit to Santorini.
There, you can go on walks, taste local seafood dishes, and enjoy a romantic time with your other half.
Can't decide between Crete or Santorini? Check out this guide!
Elafonisi Beach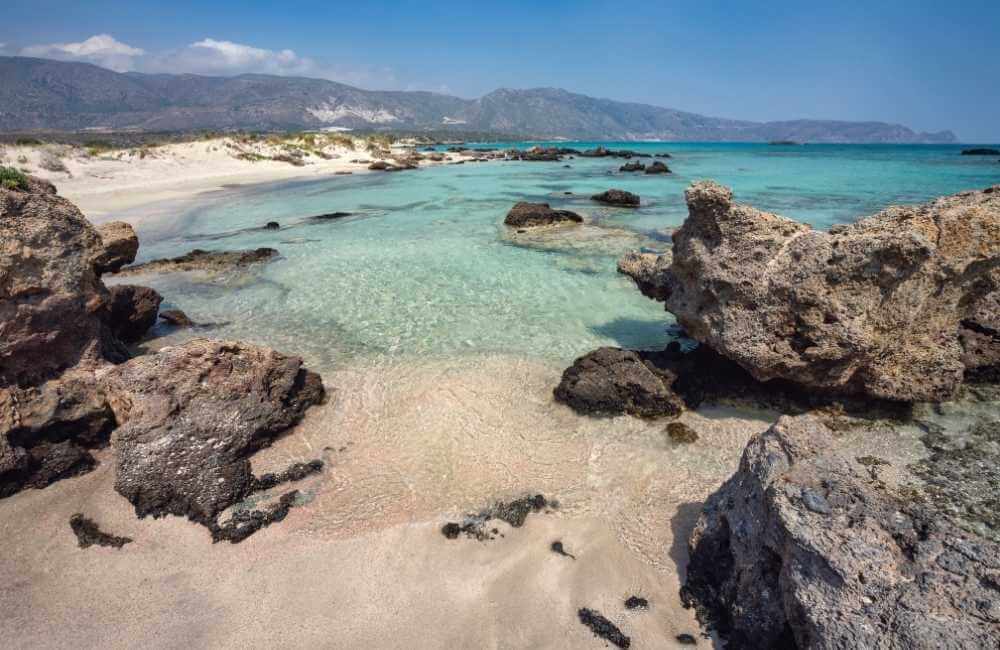 For active travelers who want to have fun as well as relax somewhere, Elafonisi Beach might just be the perfect place to visit.
The beach is unique thanks to its slightly pinkish sand and clear water. There are only one or two restaurants nearby, enough for students to hang out together in the evening.
There is no nightlife in the area… really not a thing to do! But do not worry, the place remains enchanting. Besides… some peace can also be a great thing to enjoy during your time on the island!
Balos Lagoon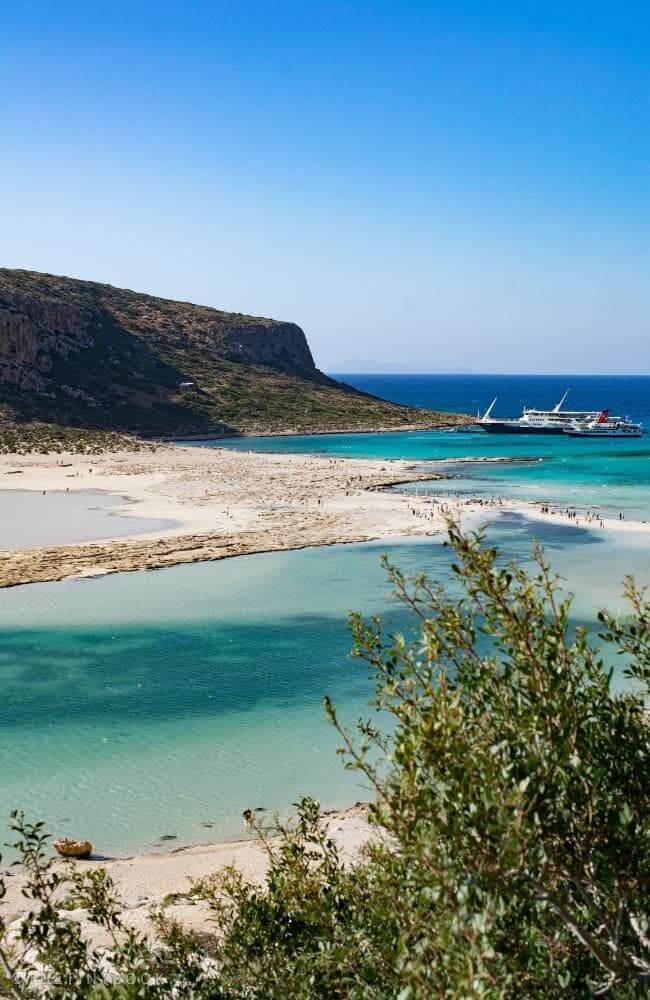 Another option for those who want to swim and sunbathe while on Crete is the Balos Lagoon. The water in the lagoon is quite shallower making it ideal for all kinds of travelers.
Since getting to Balos can be somewhat dangerous, it is always a good idea to book an organized tour or to get there with a day cruise. Here you can have more details about the road to Balos.
Preveli Beach
One more place to check out is Preveli Beach, on the Southern coast of Crete. Also, this beach is known for its crystal-clear waters (beaches on Crete are like that most of the time).
The famous "Heart Rock" is also located here at the mouth of the Kourtaliotikos Gorge. Preveli Beach is also famous for its unique palm tree forest and the river that ends on the beach.
Chrissi Island
Chrissi Island is located about an hour from the coast of Ierapetra in the south of Crete and is considered an untouched piece of land.
Of course, it is visited by people all the time, yet its natural qualities are more pronounced than in any other place on or near Crete.
It is the ideal place to visit for a day outdoors to relax. You can get there from Ierapetra or the small port of Makrigialos.
Check out this guide to the places to see in Chrissi!
Aquaworld Aquarium
The Aquaworld Aquarium & Reptile Rescue Center in Hersonissos, near Heraklion, specializes in presenting animals up close to visitors. They feature turtles, lizards, and more creatures.
The animals are kept in perfect condition and there are even cases when they are rescued by the staff as the place is also an animal sanctuary.
Winter Trips
One great thing about the island is that you can visit Crete in winter. As a student, this can be the right decision because it will help you save money and experience a different kind of Crete.
Many things like hiking or tasting local foods and drinks can be done during the wintertime while beaches become a completely new kind of site compared to their appearance in summer.
Acqua Plus Water Park
If you want to experience even more fun when visiting Crete, you should definitely pay a visit to the Acqua Plus Water Park in Hersonissos, near Heraklion.
This is one of the largest water parks on Crete with tall and fast slides for the most daring visitors. Other attractions in the park include the lazy river, hydromassage beds, wading pools, and more.
Matala Beach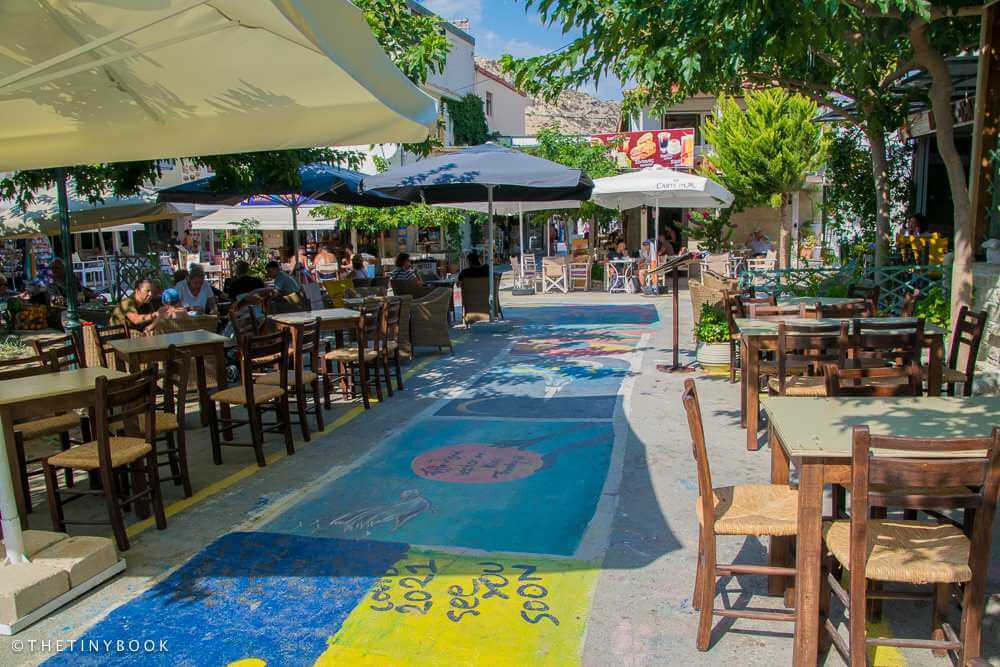 In case you decide to visit every popular beach on Crete, then you should definitely check out Matala Beach known for its golden sand and wavy, exciting waters.
You will have a breathtaking view of the Paximadia islands while resting on the breach, or you can hike to the stunning Red Beach, just a hike away. This will certainly guarantee an unforgettable adventure.
White Mountains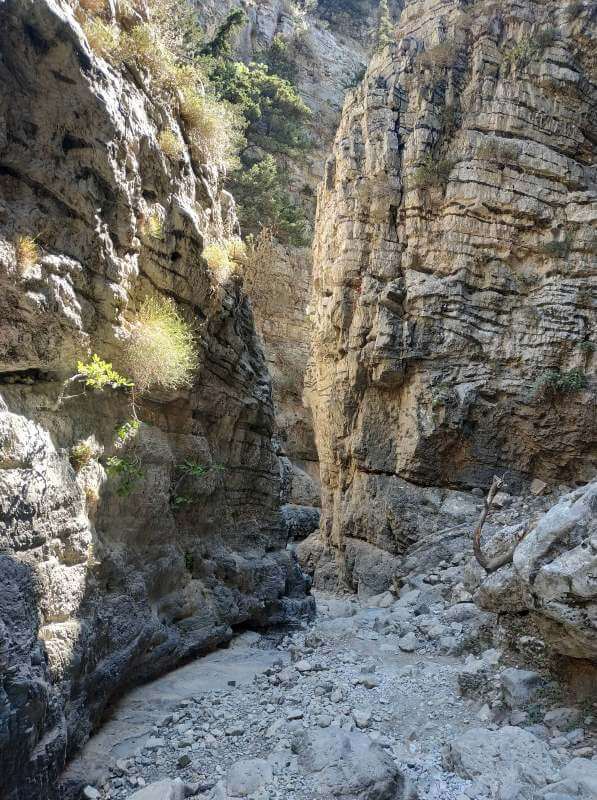 The White Mountains are located in the western region of Chania in Crete and are popular among hikers.
Athletic students will be excited to choose among the incredible gorges (including the famous gorges of Samaria and Imbros) and hiking paths featuring peaks soaring as far up as 2000 meters above sea level.
Heraklion Archeological Museum
If you are a student visiting Crete, then your interest in the island might be related to your studies. In this case, you could be interested in visiting Heraklion Archeological Museum considered the best museum related to the Minoan civilization.
You will be able to admire numerous artifacts such as jewelry, pottery, sculptures, and so on.
You can also hire a writer from the writing service Trust My Paper to help you write your paper on a related topic that you can collect information for at the museum.
Arkadi Monastery
The sixteenth-century Arkadi Monastery is another historical place to visit on Crete. With its beautiful architecture and rich history, the monastery is ideal for history enthusiasts.
Especially if you join an organized tour to learn everything about its tragic past and the stunning construction details of the church and the building.
CretAquarium
Last but not least, consider checking out the CretAquarium on Thalassókosmos. This aquarium is Mediterranean-themed and has over 2,5 thousand creatures ranging from sharks to jellyfish.
In fact, you will likely be very excited to see the glowing jellyfish at the aquarium as they are quite a rarity.
In summary, if you are a student looking for a place to visit, then Crete is a great destination that you can add to your list. When you come to the island, make sure to visit all of these places and do the things listed in this article.
---
Are you a student who loves to travel and planning a trip to Crete?
Let me know in the comments below!
You might also want to read these articles about Crete:
Pin this Guide for Your Crete Adventures!
Odessa Powell has been copywriting and writing texts for business pages on social networks since her student years. Currently, her range of professional interests includes the topics of self-development and motivation. In her free time, she enjoys yoga and learning foreign languages.
COMING TO CRETE SOON?
Get in touch and let me know!
About the author of this blog: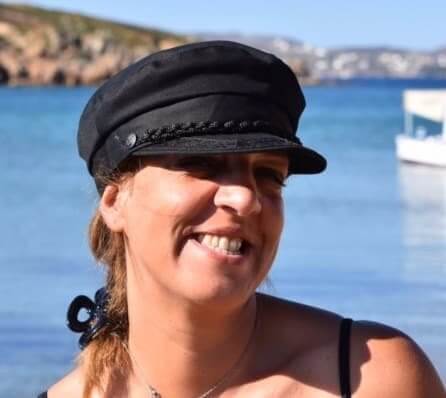 Gabi has been living in Crete for the last six years. On the island, she juggles being a solo mom, hosting culinary tours in summer, translating, and freelance writing for several travel blogs.
She's written for Greek Reporter, published several travel guides about Greece, and had more glasses of frappe than any regular person could ever handle.