With an impressive collection of heavenly beaches, Crete is maybe one of the best destinations in Greece for families with kids. Shallow shores, soft sand, and sunny days are key to make everyone happy. Add tasty and healthy food plus endless attractions and Crete quickly turns into a great family holiday destination. Not sure yet? Let me show you why spending your family holidays in Crete is a winning idea.
---
This site contains affiliate links to products and services. I may receive a commission for purchases made through these links.
---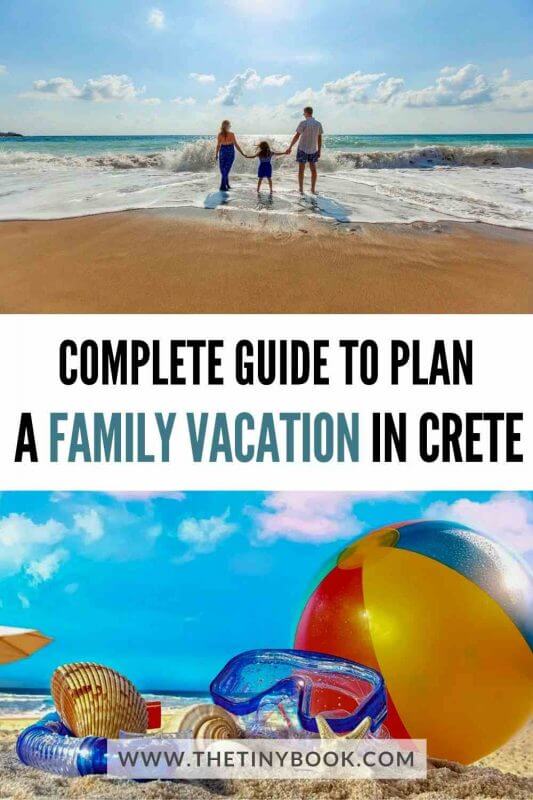 Crete, a Family-Friendly Destination: Best Things to Do in Crete with Kids
Crete for Families: Frequently Asked Questions
So, the best way to get ready for a Family Holiday in Crete is to plan and organize every detail of your trip, let's start by answering some of the most common questions I have received from you through e-mail:
F.A.Q.: Crete with Kids
Is Crete Good For Family Holidays?
The answer is yes, of course, it is! Crete is one of the safest places you can think of. There are plenty of shallow beaches for children to swim and for you to relax. No stress is always a good recipe for all the family.
Food is also incredibly healthy but super tasty as well. The massive use of fresh vegetables, olive oil, and other superfoods are a guarantee that children will be eating the right stuff. And they will like it.
What Activities Can Kids Enjoy on Crete?
There are plenty of activities that are great for the whole family, but there are also many others especially thought for children. You can take advantage of museums and archaeological sites, but you can also enjoy fun entertainment, such as theme parks or water parks.
Kids will also enjoy learning from activities dedicated to them, pottery or cooking lessons can be a great idea. It's also possible to practice sports that put them in greater contact with nature.
In a nutshell, from outdoor adventures to feeding animals on a farm, the choice is endless.
How is Life on the Island for Kids?
On the island, life is simple and relaxed, while contact with nature is still a priority and a way of living.
Families that love adventure can easily camp and enjoy a stress-free stay as (moms will be happy to learn) there are no dangerous animals in Crete as well as no poisonous snakes.
If you are interested in more detailed information, check this useful list of tips for Holidays in Crete.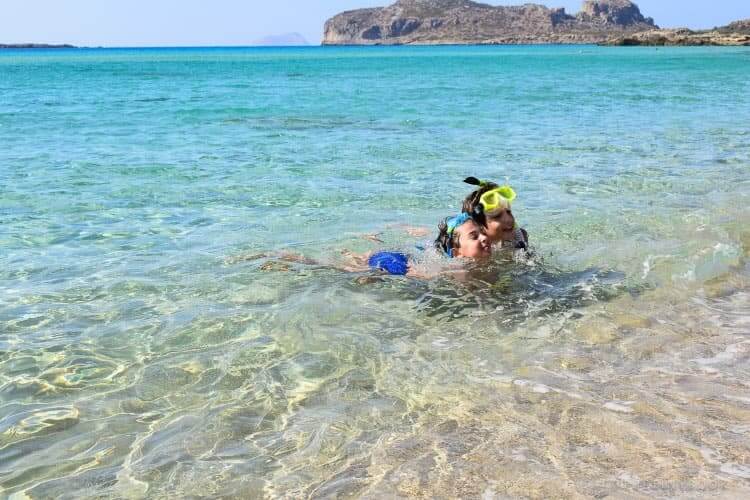 Where Can Families Go In Crete?
Families can go virtually anywhere as kids will always be welcome all over Crete. More than welcome, I'd say: Greeks tend to adore kids to the point of pampering them over the limit.
For those traveling with newborns and toddlers, they will be happy to know that it's easy to find your favorite diaper brand as well as a good variety of baby food in any supermarket. That's great news if you want to avoid packing extra stuff.
The best activities for kids are usually concentrated in the most popular cities, such as Heraklion, Rethymno, and Chania. Planning a stay within the reach of those urban areas is always a good idea when you travel with kids.
What Are The Beaches Like In Crete?
Crete has beaches for all tastes. Kids included. And if you are traveling to the beach for the first time with your baby, there's no need to panic,
Dani, from Diapers in Paradise, got you covered with this dedicated article about enjoying a beach vacation with a baby.
Crete with Kids, Region Breakdown
In this section, find everything about Crete for kids, region by region…
Rethymnon with Children
As a mom of two, and despite how much I like Rethymno as a region, the coast of Rethymno has never been among my favorite for small kids since it offers open-sea beaches on the North, sometimes windy.
If you are willing to drive, the beaches in the area of Bali are great for kids since they are shallow and protected from strong winds. The village is quiet and peaceful, great for all the family.
On the southern coast, instead, good options remain Rodakino and Plakias, but also Preveli if you wish to experience a magic river flowing into the sea surrounded by beautiful palm trees. These three beaches are perfect for children.
Chania with Kids
If you are planning a stay in the prefecture of Chania, there are several safe coves and bays which are ideal for children in the Akrotiri peninsula. Over there, check the beaches of Marathi, Loutraki, Kalathas, Stavros, and Tersanas for tranquil water and peace of mind.
Don't forget to read this complete guide to the West Beaches of Crete if you want to learn more. You won't find much wind, big waves or rough seas. Loutraki has, in fact, some pebbles, but it's a good place for older kids to give their first steps in snorkeling.
Other safe beaches in the region are Paleochora, Elafonisi, or Falasarna, all of which kids can easily enjoy, but staying in Akrotiri is a great idea when you travel with kids and want to be close to the city of Chania.
It's fairly close to the city center for a walk at night, but also peaceful and with all the comforts you might night if you prefer to stay home (supermarkets, taverns, pharmacies).
South of Chania, families can enjoy a drive through Imbros gorge to enjoy the calm beach of Frangokastello, with soft sand and clear, calm waters, perfect for children.
Heraklion with Children
In Heraklion, on the north coast and rather close to the city center, Ammoudara, Ligaria, and Sarandaris are good beaches for children.
This latter half an hour away from the city. It has calm waters thanks to a cape that creates natural protection from the wind. Sarandaris is fairly close to the coastal village of Hersonissos, busy and very popular but also offering entertainment for all the family.
The south allows a more relaxed rhythm. Kids will adore the adventure of crossing the mountains to reach Tsousouras beach or exploring the caves of Matala.
Lasithi with Kids
The prefecture of Lasithi has good beaches for kids along the Mirabello Bay. In this case, it's a good idea to stay in Agios Nikolaos and explore the beaches in the area.
Among the things to do, kids shouldn't miss a visit to Zeus Cave, in the Lasithi Plateau, not a visit to the mysterious Spinalonga island.
Being close to Heraklion, it's easy to check numerous kid-friendly attractions located along the road between both towns.
Our favorite place in Lasithi has always been Makrigialos beach, on the southern coast. It's a very safe bay and there are good bars and restaurants on the shoreline, it's also quite close to the bigger town of Ierapetra.
Weather: When is the Best time to Visit Crete with Kids
Older kids are certainly able to manage the hot season. Instead, for smaller kids, May and June are milder months though hot enough to handle beach life. There are fewer visitors as well, great to avoid queues and overcrowded places.
You can also plan your holiday for September. Local kids start school in the second week of the month. The same goes for most kids in Europe. September is great to find better prices, fewer tourists, and more tolerable heat levels. There might be the occasional shower (not always), so pack accordingly. Just a light raincoat will do, there's no real need for warm clothes on Crete in September.
Holidays with Kids: Safety
Pediatricians are available in all major hospitals, but in more isolated areas as well. Pharmacists are usually very helpful too. Most of the health professionals speak at least two languages, so it won't be a problem to find a solution to your needs.
The main urban centers, such as Heraklion, Agios Nikolaos, Chania, and Rethymno count with hospitals and specialist doctors.
Other important centers, for instance, Ierapetra and Kissamos-Kastelli also have the necessary facilities for minor health issues. Almost every car rental company offers kids seats when you rent a car.
Do not hesitate to ask for this feature whenever you are looking to book a car for your holiday.
Family Activities in Crete: Things to Do in Crete for Children
There are endless activities for the whole family and many others dedicated to kids. Here is a list of different entertaining things that families can do. These are Crete's most fun attractions for children.
Outdoor Activities in Crete for Children
Plenty is the activities in Crete for the whole family, allowing parents and kids to enjoy time together. Among aquatic sports, families can enjoy snorkeling, diving, and sailing.
In Crete, there're experiences that kids can enjoy even if they are not designed just for them. Horseback riding is possible in Plakias, they also offer donkey riding and a visit to a mini zoo.
Crete is also famous for hiking and walking since there are many interesting gorges on the island. Older kids can even venture into the well-known Samaria gorge. For smaller kids who can endure shorter trails, Imbros gorge, close to Chora Sfakion, in Chania is a great alternative.
Great for smaller explorers is also the gorge of Kounaviano, in Heraklion, fairly easy to walk and with an impressive fauna to discover. Many are the mountain paths that children can enjoy with their parents, always take the kid's age into account when deciding on the level of difficulty of each trail.
Water Parks in Crete that Children Love… and Parents Enjoy!
There are a few water parks that children can enjoy if you are staying close to Heraklion. Let's see them in detail:
Watercity is in the village of Anopolis, about 20 minutes from Heraklion. The park offers a wide range of water games also for adults. There're two pools and slides for kids, but also more than 15 other water games, some for older kids and adults. You can check an exhaustive list of water games here.
Watercity has special rates for kids, different food bars, and a mini-market. But most importantly, there're fully trained lifeguards for any emergency.
Always in the area, Acqua Plus offers a wide selection of water games, with extreme slides for adults and areas safer for small kids. There's also a special place to relax. The park is a few minutes from the center of Hersonissos, between the villages of Stalis and Gouves. Check the facilities here.
There're specially trained lifeguards, changing facilities, bars, and a restaurant.
Always in Heraklion, close to Ammoudara beach, Bravo Water Park is smaller than the previous two and with fewer options for adults. It's possible to check for fees and other services in this link.
Those staying in the prefecture of Chania should consider Aqua Creta Limnopoulis (a favorite of my kids), in the village of Varipetro. It's one of the biggest waterparks in Crete with endless slides and water games for kids. Limnopoulis employs dedicated staff for safety and a group of trained lifeguards. Water hygiene is constantly certified as well.
Other than pools and slides, pay a visit to their Lazy River, a green atmosphere made of caves and waterfalls. Check rates and opening hours here.
Amusement Parks and Themed Experiences in Crete for Kids
Another well-known attraction in Crete is the Cretaquarium, where kids up to 4 years old get a free entrance and older kids have a reduced fee of € 6.
The aquarium is located in Gouves, not far from Heraklion. It's not as big as you would expect, but it has some impressive tanks with sharks that kids enjoy a lot.
There are also guided visits available as well as tours for "small explorers" and an exciting backstage tour. The full list of activities can be checked in this link.
We visited the aquarium several years ago and we enjoyed the experience as a family, it provided a different something to do on a very hot afternoon.
Very close to the Aquarium, it's possible to visit Dinosauria Park, my kids loved it so much that I wrote a special article about it.
Upon entering, after checking a fossils' museum, go through a time machine that lands you right in the era of dinos. Walking through the park, you will be seeing dinosaurs in the heart of prehistory. The dino hospital offers a different perspective on the world of these impressive animals. There's a 5D cinema, a restaurant with menus for kids, and a playground.
Close to Hersonissos, Labyrinth Park is a great way to approach kids to the world of the Minoan Civilization. I've always thought it is perfect when combined with a visit to the site of Knossos. The park's main themes are Greek mythology and mazes, such as the Minotaur labyrinth, the laser maze, and others.
In this park, there is also minigolf. Kids can visit a farm, test their archery skills, and take a pottery class. I wrote a review of our visit here.
Minoan's World is located in the city of Chania. It includes cinemas and reproductions inspired in Minoan frescoes. Emphasis is also placed on the naval activities of the Minoans and their enigmatic language. Myths of Zeus, the Minotaur, and Icarus will fascinate kids. You can check the activities and opening hours here.
Cretan Museums that Kids Love (and Parents Too!)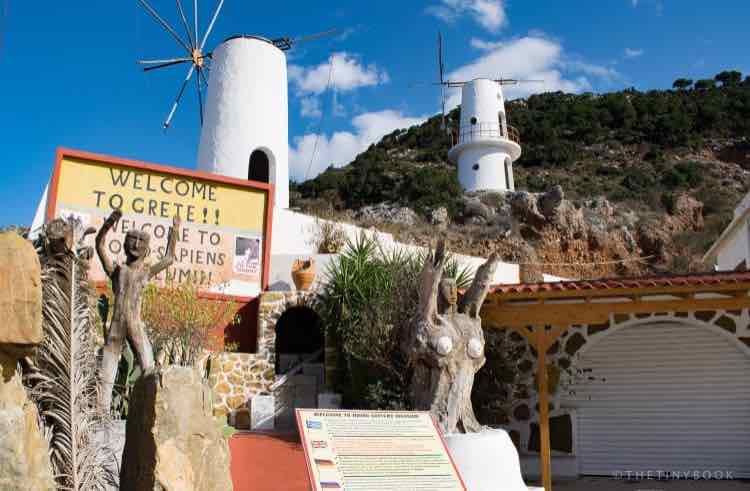 Some museums on the island are really interesting for the whole family, but many others have been designed for children. The Natural History Museum of Crete, in the center of Heraklion, is a fascinating museum for children. It includes different sections dedicated to animals and plants and dinosaurs. There's also an earthquake simulator.
The Light Mysteries is a section that includes optical illusion, holograms, and 3D images. Another special area is the Erevnotopos where they feel like real explorers. There, kids discover fossils in the sand and explore the local ecosystem.
The Homo Sapiens Museum is in the Lasithi Plateau, East Crete. It's an original museum-theme park focused on evolution since the times when men lived in caves until today. Kids go back thousands of years ago and learn about key inventions in history, such as the wheel. The zone dedicated to the Greek gods is also fascinating.
The Archaeological Museum of Heraklion, which I always recommend, is a fantastic museum for those interested in the history of Crete.
It's interesting for older kids and it's the best visit to combine with the Minoan Palace of Knossos. I've reviewed the visit to Heraklion's archaeological museum with children, and written a detailed guide to exploring the archaeological site of Knossos as well as other archaeological sites in Crete.
Who doesn't hate waiting in lines? Kids certainly do!
>>Check this skip-the-line tour of Knossos<<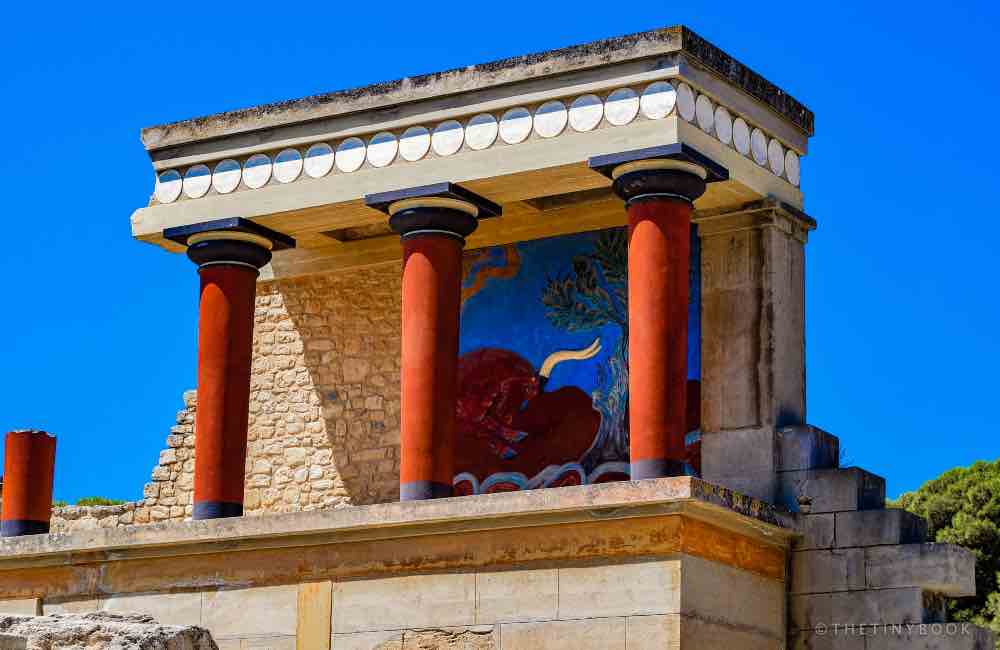 The Open-Air Museum of Lychnostatis is close to Hersonissos. It's a folklore museum about the island's traditions and popular culture. The museum belongs to the Folklore and Educational Culture Networks of the Ministry of Culture of Greece.
The exhibitions include an ethnographic collection related to the local customs and a pre-industrial technology collection. In the museum, there's a miniature building of the Cretan house and a mountain mitato (the shepherd's shelter). They sell handmade objects in the crafts shop. This is the link to their website.
Other Experiences in Crete with Your Kids in Mind
For kids that love nature and are curious about the indigenous species, the Botanical Park and Gardens of Crete, in Chania, is perfect for a morning in nature. Kids will be able to see the curious Cretan wild goats (kri kri) as well as birds and butterflies.
There are gardens dedicated to vineyards, fruit, and endemic aromatic herbs. The facilities host a restaurant serving incredibly fresh food with ingredients from the park's vegetable garden.
Creative tours targeted for the whole family are not missing in Crete. And when it comes to entertainment for the whole family, Chania Wine Tours has the answer. What about tasting some (incredibly good) local wine and beer? And what if I told you that this tour is also thought for kids?
The experienced sommelier –but also a mom of two– Anna Maria, has thought about it, and she came up with this brilliant Mommy Needs Wine, Daddy Needs Beer Tour.
The genius proposal includes pick up in a vehicle with booster seats, juice boxes, coloring books, and a kid-friendly menu. The experience includes a visit to a local brewery, the oldest olive tree in the world, and wine tasting in one of the island's best wineries.
Agrotourism activities flourish all over Crete. Kids can learn everything about life on a Cretan farm experiencing bread or cheese making and cooking lessons. We enjoyed making bread and feeding the farm animals in Amari, in Rethymno, but there are also other exciting proposals all over Crete.
Another experience we loved was a visit to a ceramic factory in Anopolis, in the Industrial Park of Heraklion. At Kaparounakis ceramic workshop we played with clay and made pots and cups (you can take them home!). Learn more on their Facebook page.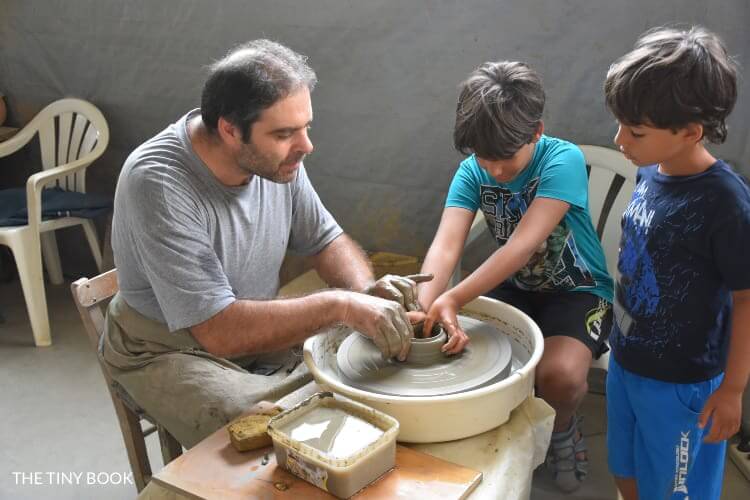 In the Cretan Olive Oil Farm in Agios Nikolaos, kids can have fun and learn at the same time. Other than a guided tour, there are ceramic lessons, cooking classes, and cheese-making lessons in which it's possible to even milk the goats.
Check their website for a complete description of activities, schedules, and prices.
Snail Farm and Fun is the village of Tyllisos, near Heraklion. There, both kids and adults can learn every secret about snail farming. The bravest can even try them cooked in delicious Cretan dishes. The farm owners honor Cretan hospitality and are very friendly with visitors. A must-see place if you are staying in the area.
Cretan Food for Kids
The Cretan diet, at the base of the most famous Mediterranean diet, is a reason to choose Crete as a holiday destination. Children will appreciate natural and seasonal food.
Moms will be glad to know that there are almost no fast-food restaurants in Crete. In fact, the favorite local fast food option remains the more healthy gyro or souvlaki. Usually, yogurt replaces mayo and kids love the taste combined with grilled meat.
Restaurants will always have rice, pasta, or fried potatoes to offer the picky ones that would rather pass on vegetables. Fresh fruit and Greek yogurt, locally produced honey, home-made cakes, and pies are available everywhere for snacks on the beach.
Where to Stay in Crete with Kids
Holidays with kids in mind should also cater for accommodation that even if it's not dedicated to kids, it's at least kid-friendly.
>>You might also want to read Where to Stay in Crete<<
Many resorts on the island are great for families. A few of them have been built with kids in mind. One of these structures is Paradisio Baby and Kinder Hotel in Stavros, Chania.
The beach of Stavros is good for children since it's basically a shallow lagoon. In the hotel, kids will find a special park and dedicated facilities, a 400-m² play area, a go-kart track, a tree-house, and ping-pong table, and an animal farm.
Another hotel that welcomes young travelers is Mythos Palace Resort and Spa, close to Georgioupolis. Another a calm sand beach ideal for children. The hotel has beautiful gardens, a kid-friendly beach, and offers entertainment, such as magic or games.
If your kids are a bit older and all into technology, Olive Green Hotel in Heraklion is also a good choice. This eco-friendly hotel wins over any kid who loves to spend time online. There's a tablet in every room that allows us to watch movies or play games. Their restaurant has a tasty child-friendly menu.
Do you prefer the comfort of a home to prepare your own meals, have your own times, or even enjoy a pool with your family? Stay at a rental home!
>>There are plenty of Airbnb options everywhere in Crete<<
Essentials to Pack for Family Travel in Crete
High UV protection sunscreen, aftersun balm, and a good hat are three essentials of any packing list for Crete. You will certainly use them all.
Other useful things include swimming goggles, hiking shoes, or sandals for those interested in exploring the mountains, as well as water shoes specially designed for pebbles that you can wear on the beach or when you swim. Many kids find walking on pebbles a bit of a nuisance.
Of course, swimming suits and flip flops are a must, but also a good pair of sunglasses are handy for children.
Try to pack clothes that are easy to wash and dry, which can be ready overnight. Choose natural fibers such as cotton for comfort and clear colors to combat the heat. As a general rule, do not overpack, in every city, you can find good clothes, several international brands, and reasonable prices.
Bring with you any medicine prescribed as well as copies of all prescriptions with the generic names for medicines. In Crete, it's also easy to obtain over-the-counter medication as well as more specific medicines.
Do include a light raincoat for peace of mind if you travel off the high-season. Chances are you won't use it, but better safe than sorry.
>>Check the kid's section of What to pack in your Crete beach bag<<
---
What's your favorite thing to do with kids when you're on holiday?
Let me know in the comments below!
---
Travel Plans for Crete?
More Resources to Organize Your Trip!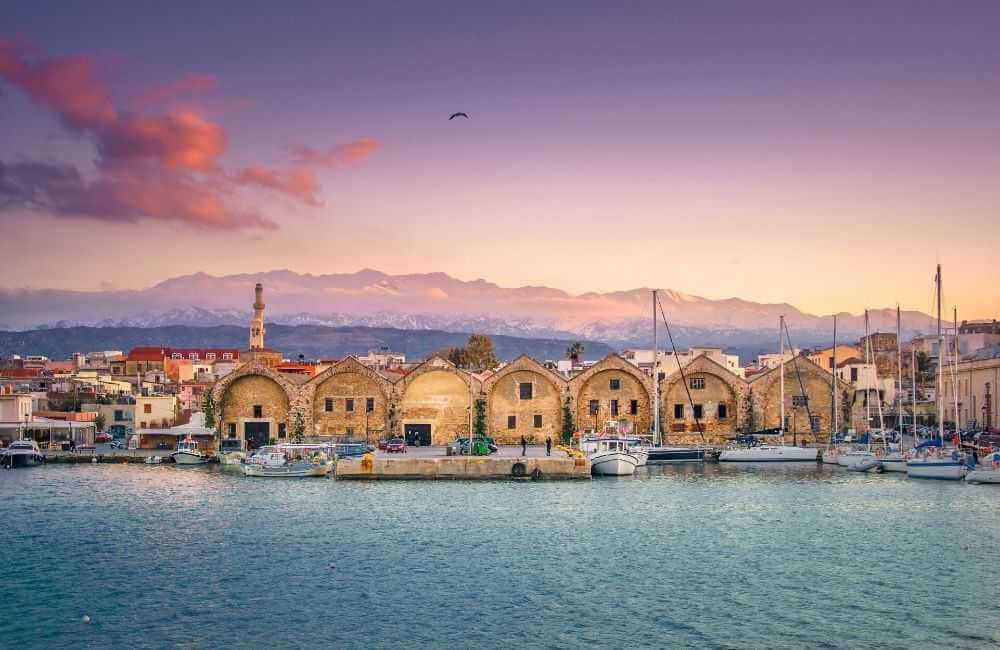 Start by heading right to my tips to plan a trip to Crete for in-depth details you need to know about Greece. You can also check my post to better know what to pack for a trip to the island or read this info to visit Crete with children!
Get in touch if you need extra help to plan your trip. If you want to tour West Crete, check my guide. Want more? Join my Private Facebook Group to connect with like-minded travelers who love Crete as much as you do!
Make Sure You've Got Everything For a Hassle-Free Vacation!
I never move around the islands without my Osprey backpack, a sturdy but light travel partner I just love. For short trips, I carry this little crossbody bag. If I drive, I pack my Nikon D7200 and a good travel guide: Lonely Planet's Best of Greece & the Greek Islands.
When it comes to plane tickets, compare prices with a powerful search engine. However, nothing beats traveling by sea in Greece. With Ferry Hopper, you can book in advance at the lowest price.
For accommodation, I use Booking.com. Traveling to remote places is easier with Discover Cars. Other times, I join organized tours with GetYourGuide, which features anything from cooking lessons to airport transfer!
Are you coming to Crete any time soon?
Get in touch and let me know!
Read more:
Best Things to Do in Heraklion with Kids: The Labyrinth Park
Things to Do in Heraklion with Kids: Dinosauria Theme Park
Safest Beaches for Children in Crete: Insider's Guide
Mykonos for Families: Things to Do in Mykonos with Kids
2 Fantastic Days in Chania: A Unique City Break in Crete
Pin it Now! Best Thing to Do in Crete with Kids For an Awesome Family Vacation!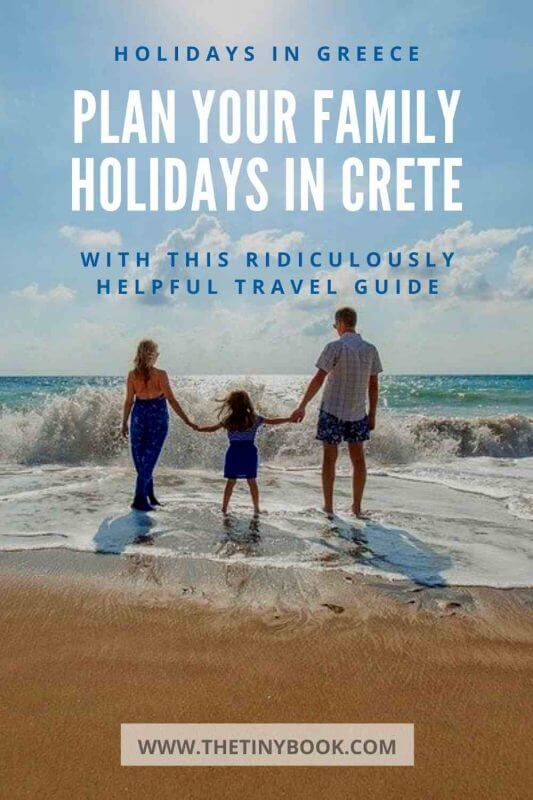 About the author of this blog: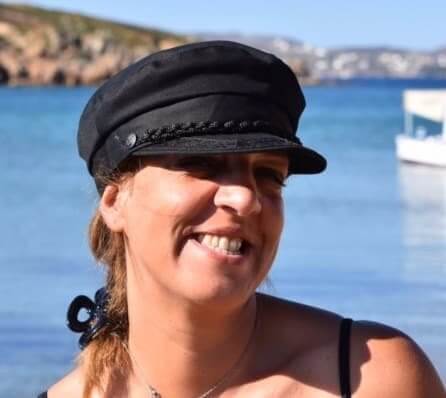 Gabi has been living in Crete for the last five years. Here, she juggles being a solo mom, hosting culinary tours in the summer, translating, and working as a tech advisor.
She's written for Greek Reporter, published two travel guides about Greece, and had more glasses of frappe than any regular person would be able to handle.
---
You might also want to read:
---