Are you fed up with meat-based dishes while on holiday? Worry not! Especially if you are in Crete. Vegetarian food in Crete will impress you with its variety and deep taste. Keep reading to discover some of the best vegetarian dishes to eat on the island!
---
Disclaimer: Posts include affiliate links to products or services. I might earn a commission if you make a purchase, at no extra cost to you.
---
Are you a Vegetarian?
Then Don't Miss these All-Green Dishes from Crete!
Would you like inspiration to put on some color or change your diet? Then you are in the right place. Cretan vegetarian food is out of this world.
Make it part of your life, and your diet won't feel like a diet at all. Who wouldn't like that? I bet you would, so check some of these green Cretan ideas!
Let's Start by Getting Ready for Crete!
RESOURCES TO BOOK YOUR TRIP:
Book your flight: I use Skyscanner to compare prices before booking a plane ticket.
Book your ferry: When ferries are more convenient than air travel, I use Ferryhopper.
Book your accommodation: I've tried many different platforms for accommodation, but none of them beats the advantages of Booking.com.
Book your car: The best way to find an affordable car to rent is to use a powerful search engine that compares all the rental companies in the market. I use Discover Cars.
Book your tours: Live unforgettable adventures and cultural experiences with Get Your Guide. For instance, you can Visit Elafonisi, discover Balos Beach, hike Samaria, or explore Knossos.
Don't forget travel insurance: Things can go wrong at times, but travel insurance will protect you against illness, injury, theft, and cancellations. I recommend Safety Wing for peace of mind.
Why Vegetarian Food in Crete is So Popular and Delicious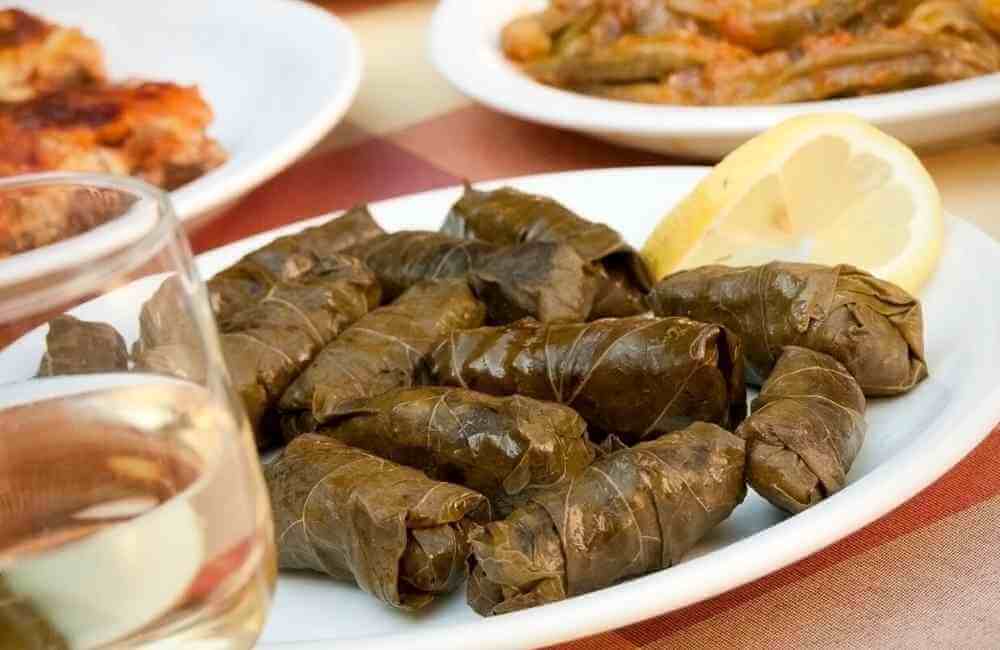 The Cretan cuisine may include a fair amount of meat-based dishes, but do not forget that the heart of Greek food lies in its greens. Hundreds of cultivated herbs and wild greens, such as stamnagathi, form the backbone of the Mediterranean diet.
After all, Cretans always had access to vegetables, even during wars or periods of crisis. And you can see how Greeks have made vegetarian dishes part of their life. For example, for more than 180 days per year, Orthodox Greeks abstain from eating meat or meat-based products.
A quick guide to the best hotels in Crete
Budget: So Young Hostel in Heraklio, Cocoon City Hostel in Chania, Matthias Hotel Apartments in Rethymnon, and Villa Galini in Agios Nikolaos.
Mid-range: Capsis Astoria Heraklion in Heraklion, Porto Antico in Chania, Archipelagos Hotel in Rethymnon, or Hotel Port 7 in Agios Nikolaos.
Luxury: Galaxy Iraklio Hotel in Heraklion, Hotel OFF in Chania, Avli Lounge in Rethymnon, or Minos Beach Art Hotel in Agios Nikolaos.
Check more: Where to stay in Crete.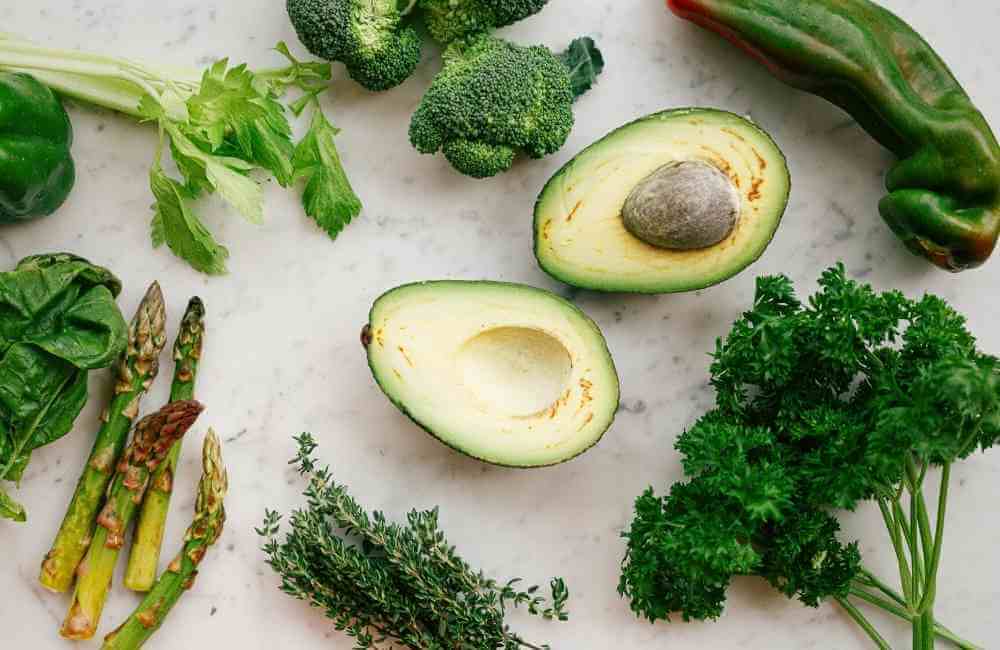 Traditionally, the most significant period without meat consumption is the Christian Lent. It is a 40-day period when Christians cleanse body and soul in preparation for Easter. And along with bad words and thoughts, they are encouraged to consciously avoid meat.
And here comes the ingenuity and flexibility of the Greek people. They have managed to create vegetable-based dishes that make even meat lovers have second thoughts. In other words, Cretan vegetarian food can make you forget about meat in no time.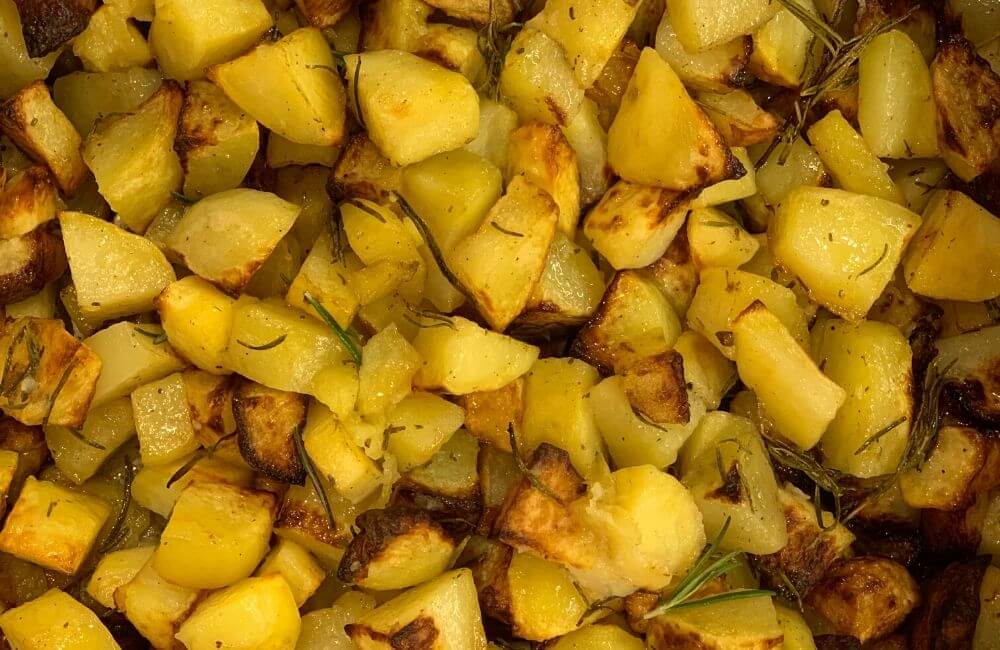 Here is a list of some of the best Cretan vegetarian dishes you have to try on the island. And if your next trip to Crete is a bit further away, why not try to replicate any of the recipes here?
What Can Vegetarians Eat in Crete?
Check out some of the most popular vegetarian options that you can find in Crete…
Dakos
The most traditional vegetarian dish you can have in Crete is not other than dakos. It is about a Cretan meze that consists of a slice of barley rusk topped with tomatoes and feta or (better) myzithra cheese.
You can also use soaked dried bread, local mizithra cheese, or olives. Wherever you go in Crete, you won't be far from a tavern or restaurant that serves dakos.
Ocra
If you want to know what vegetable to eat in Crete and feel special, you got to try ocra. Although usually found as an ingredient in many Cretan recipes, this flowering plant is so sweet that you can even eat it alone.
And next to its rich taste, ocra is also rich in vitamins and antioxidants.
Kolokithokeftedes
A popular vegetarian side dish in Crete is kolokithokeftedes, also known as fritters made of zucchini. Its deep taste comes from its many fresh herbs, especially dill and mint.
Although it makes a perfect meze on its own, this vegetarian dish can make the fresh fish or any other main meal taste even better.
Artichokes and Broad Beans
This delicious spring dish of artichokes and broad beans can be your main dish if you serve it with feta cheese or a generous dollop of Greek yogurt.
Lemon, garlic cloves, white onion, dill, and parsley all come together to create a dish you will remember for a while.
Pies with Wild Greens (spanakopita, kalitsounia)
Greeks love pies, and their delicious recipes are a testimony to that. You can never go wrong with a piece of spanakopita or kalitsounia.
If you prefer a spinach pie mingled with feta, go with spanakopita. Otherwise, kalitsounia is specifically local to the island of Crete. Every region has its variation with different fillings of these cheese or vegetable snacks. So make sure you try as many as you can.
Fava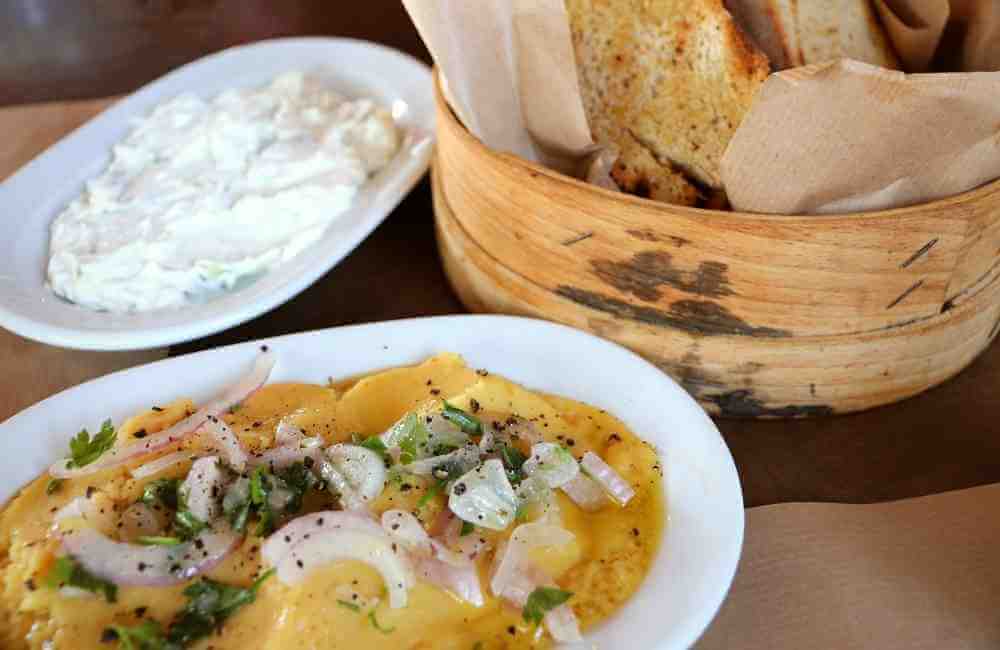 Although mainly known in Santorini, fava is a national Greek dish, found even in the remotest part of Crete. A combination of yellow split or fava peas, onion, garlic, and thyme, fava is a creamy and tasty spread that can make a full breakfast or a perfect side dish for your main course.
Just make sure to have some bread or something to dip into the sauce, as this is one of the best ways to experience the unique taste of fava.
Would you like to learn how to cook in Crete? Join Kelly from The Hellenic Odyssey for an in-person cooking class in Chania Crete. Check out this delicious 3-hour cooking class and learn every secret about Cretan cuisine. Enter the discount code tinybook in the cart upon checkout for a fabulous deal!
Pasta Dishes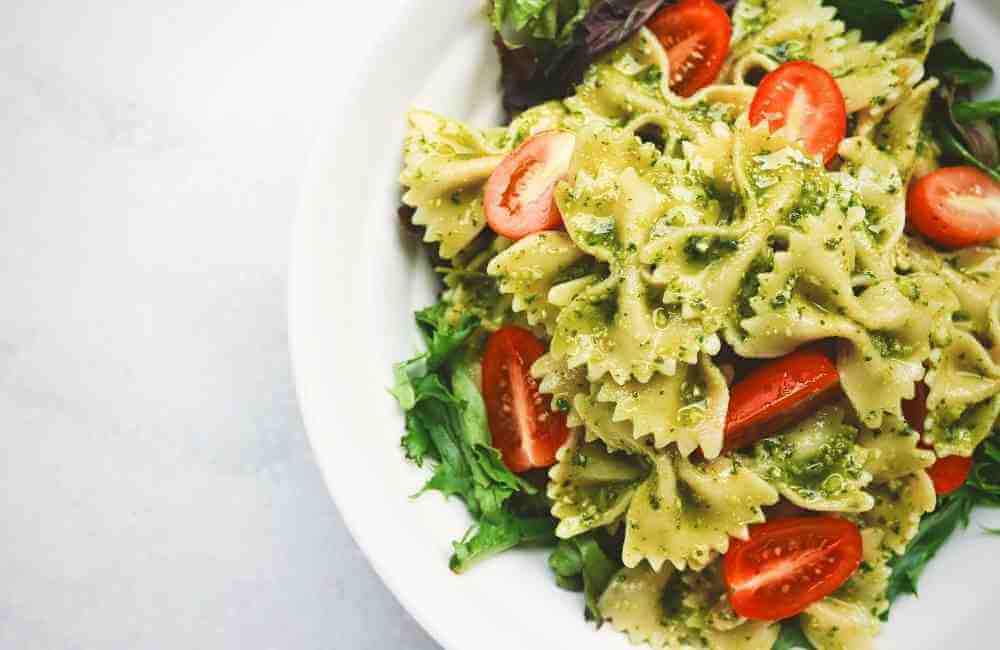 Did you know that Cretans go crazy about pasta? They do!
A great way to go or stay vegan while traveling around Crete is to try the different local versions of vegetarian pasta. Even if there is nothing like that on the menu, politely asking the waiter can go a long way to getting a plate of fresh pasta within a few minutes.
And some Cretan restaurants even make their dough!
Giant Beans (Gigantes)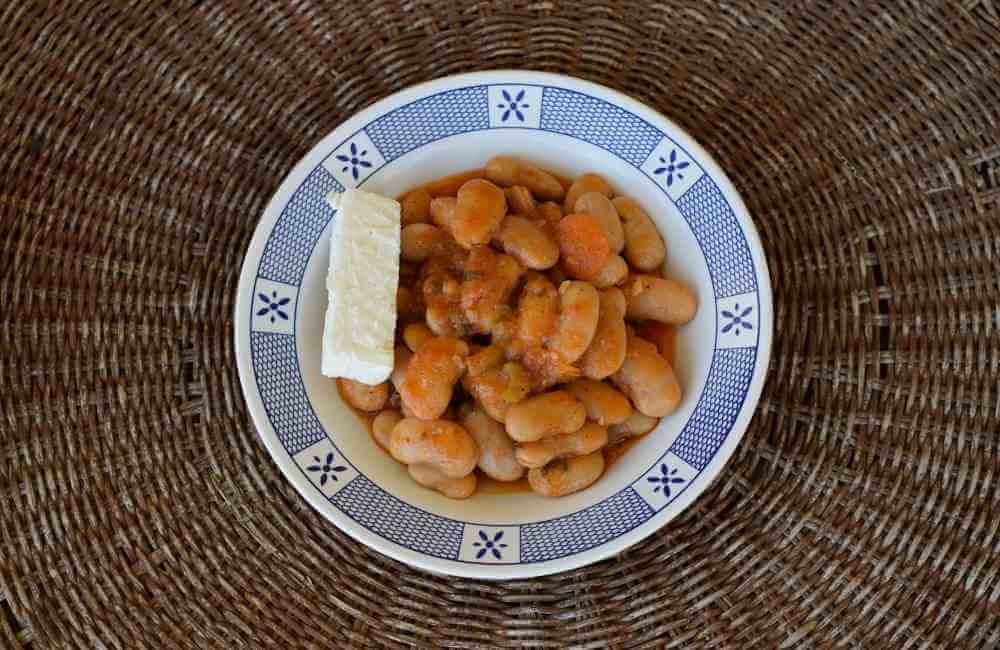 If you like beans, why not try their extra-large Greek versions, Gigantes? Translating as titans, these giant beans are whiter and juicer than normal-sided beans.
They also have a sweet, mild taste accompanied by high levels of protein and other essential minerals. Make sure to try it when in Crete.
Gemista
One of the most delicious vegetarian plates in Greece is named gemista. It is stuffed peppers filled with flavorful boiled rice and tens of herbs or wild greens. Once you place them all together into the oven, the rice absorbs the liquids from the peppers and the other vegetables. The result? Exquisite!
Apart from peppers, you may also see stuffed tomatoes or other vegetables. Although this is a vegan dish in its origin, there are also some meat versions of gemista. So ask the waiter before ordering to be on the safe side.
Dolmades (with Grape Leaves)
If a Cretan family ever hosts you as their guest, politely ask them to make some dolmades for you. Especially if there is a grandpa in the family! These old ladies have an inherent way to create some of the most delicious dolmades you will ever try.
They take vine leaves and stuff them with a mix of rice and different herbs. Then, they boil the small rolls until the leaves get tender enough. Again, this is traditionally a vegan meze, but there are still variations with beef or pork inside. So make sure you try the original dolmades.
Stuffed Courgette Flowers (Dolmades Variation)
One dolmades variation you have to try while in Crete is no other than stuffed courgette flowers. The concept is similar here.
You place the rice mixed with herbs into the courgette flower and then boil them for a few minutes or seconds until the leaves are tender enough. The difference in taste comes from the flower that makes this dolmades variation even sweeter.
Saganaki Cheese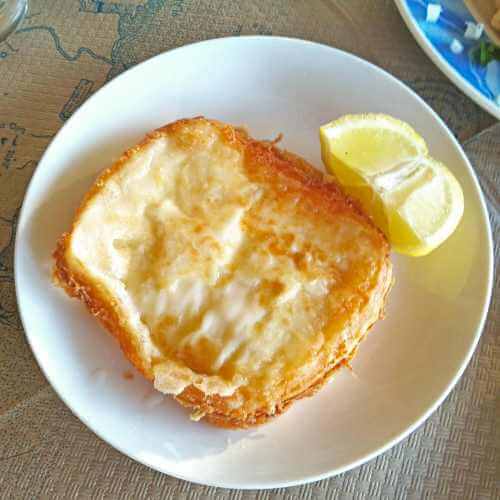 A remnant of the Turkish rule over the island, saganaki cheese is a popular vegetarian dish throughout Crete. It is about cheese fried or baked in the oven and served hot.
The cheese is usually some sort of graviera or kefalotyri, but any kind of cheese can make a yummy saganaki. All you have to do is eat it as soon as possible because it tastes a lot better when it is hot.
Greek Salad
If you want to play it safe, go classic and order a traditional Greek salad. You can never go wrong with this mix of tomatoes, cucumbers, onions, olives, and a slice of feta.
The deep taste of this plate lies in the freshness and purity of each of the main ingredients. And you can order it as a main course or as a side dish. In short, you have no excuse to leave your table without a Greek salad.
Fennel Pie
For a lighter meal, fennel pie can make a perfect fit for your breakfast or light lunch. The dough is made of pie flour mixed with olive oil and a few drops of Cretan raki.
Then, the filling contains chopped fennel and onions. The result is a crunchy but juice pie you can take with you to the beach or your next road trip.
Cretan Salad
As much as you have to try the Greek salad while in Greece, remember to give the Cretan salad a fair shot too. This vegetarian plate includes chopped tomatoes, crisp paximadia, feta, and black olives.
It makes a perfect recipe for a hot day or a lovely meze for your evening meal, ideal over a glass of Cretan wine.
Cretan Pasta (Skoufichta)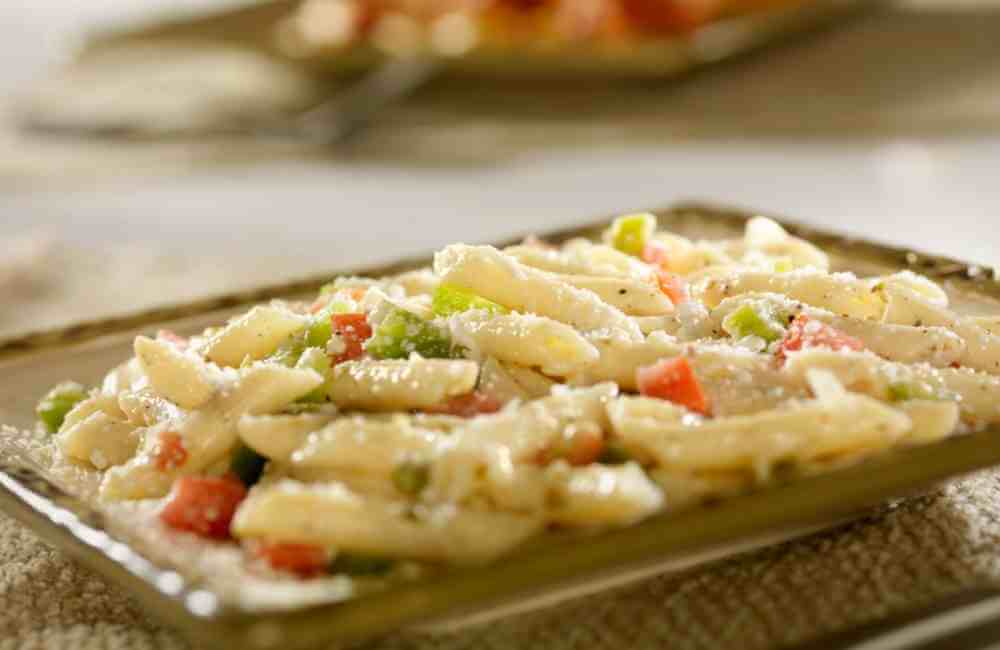 If you long for handmade Cretan pasta, make sure to look for the skioufichta variety, made of whole-wheat flour and virgin olive oil.
The main difference over the standard pasta has to do with the technique used to make the dough. In short, production here can be more laborious and time-consuming, but the extra effort is evident in the taste and fine twisted shape of the pasta.
Briam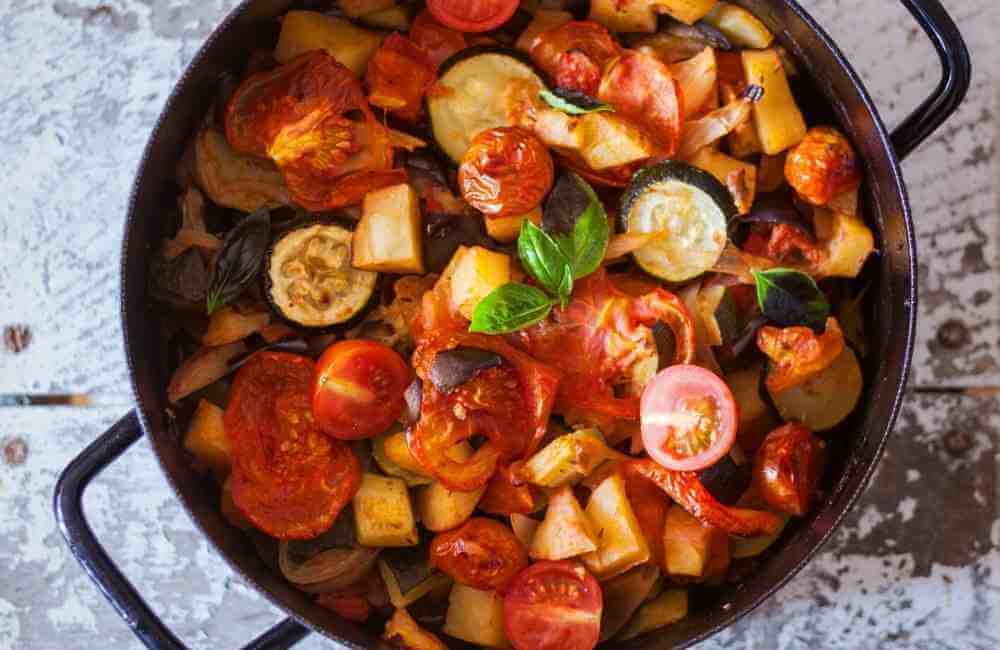 If you are still unsure whether Crete is a vegan-friendly destination, wait until you try the Cretan version of briam. Crispy potatoes, sweet aubergines, and juice zucchinis form the base of this vegan dish.
And when you add the fresh herbs, olive oil, and garlic to the mixed roasted vegetables, you come as close to perfection as you can be.
Boureki
A specialty in Chania, boureki is a zucchini and potato gratin filled with Greek cheeses, normally myzithra. The cheese can be feta, ricotta, kefalotyri, or any combination of those.
Although mainly consumed in the morning, Cretans may also serve this vegetarian meal as a side on special occasions, such as weddings. If you want to try, make sure to visit a Chania bakery or even a taverna early in the morning and get a fresh piece of boureki.
So here you go! The most popular and delicious vegetarian dishes in Crete. As you can see, the options are plenty and will spoil you with their unique and deep taste.
All in all, being vegetarian does not mean being boring in Crete. Quite the opposite. The variety of vegetarian food in Crete can be the main reason you visit the island in the first place!
---
Are you thinking about tasting any of these vegetarian dishes from Crete?
Let me know in the comments below!
---
This Belongs to a Board! Pin This Guide to the Tastiest Vegetarian Food in Crete For Your Holidays on the Island!
---
Written by Dimitrios Tsevremes
Passionate about travel, spirituality, and sports, I have lived in 5 countries and traveled to more places than I have counted. Writing for me is a way to express myself and my creativity. Whether I write for my blog or a freelancing gig, I always fall in love with the process and often lose my sense of time. If you want, you can check out more about me and my work here.
You might also want to read:
---
About the author of this blog: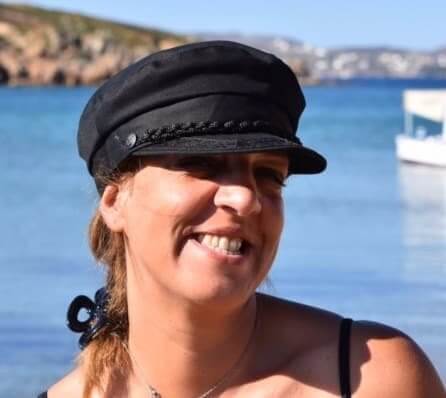 Gabi has been living in Crete for the last five years. On the island, she juggles being a solo mom, hosting culinary tours in summer, translating, and freelance writing.
She's written for Greek Reporter, published several travel guides about Greece, and had more glasses of frappe than any regular person would be able to handle.
COMING TO CRETE SOON?
Get in touch and let me know!