While many people enjoy the occasional camping trip, quite a few have reservations about it. Even when they could be open to the experience, there might be a few questions about the practical aspects, and even a few things that they don't enjoy about it. In this article, I will give you a few suggestions on how to enjoy camping in Crete turning it into an exciting adventure. So let's discover three different ways to make sure you enjoy going camping!
---
This site contains affiliate links to products and services. I may receive a commission for purchases made through these links.
---
If You Are Wondering How To Enjoy Camping in Crete…
While many people enjoy camping, quite a few have reservations about it. While they're open about going on a trip, enjoying the outdoors, and having fun telling funny stories around a fire, there still have a few reservations about it. In fact, there might be several things that they don't enjoy about it.
There's always something that will ll leave them hesitant to go… and wondering if they would be really able to enjoy it. If you're in this category and need (or want…!) to go camping, you will want to figure out how to enjoy a camping trip.
And that'll be much easier than you'd think. You'd often find that many peoples' problems are the discomfort they might experience: bugs, the weather, isolation… these are only some of the many things that will cross your mind. And you will certainly find several more negative points. Well… how about taking a few steps will avoid these?.
Keeping them in mind will let you enjoy any camping trip that you're on.
How To Enjoy A Camping Trip in Crete (or Anywhere Else) Trip Without Extra Effort
These are my three top tips to make sure that everything goes well once you're on the spot!
Bring The Right Equipment
You'll need to stay warm and dry when you're camping. If you're not, you're far less likely to enjoy the trip. Proper equipment will be vital for this.
What you'll need will depend somewhat on where you're camping. At a minimum, you'll need sleeping bags, a tent, flashlights, batteries, and several other things. You can pick these up in quite a few places. EcoGearFX has proven to be popular, as has several other options. And getting the equipment should be more affordable than you'd think.
Camping Sites in Crete: There are about 15 official camping sites on Crete. Check here for information about each facility. 
Although the Greek law forbids outdoor camping in public places, many tourists camp illegally, especially in the south.
No matter what option you choose, remember to respect the delicate environment of the island. 
Practice Setting Up The Tent
When you first get to a campsite, you'll have quite a few things to do. One of the more important is setting up your tent.
That can often be more difficult than you'd like, especially if you recently bought a new one. It's worth spending a while practicing setting it up before you go.
It would be best if you didn't do this only once; doing so two or three times is recommended. It will typically be easier to do this when you're at home.
You could have to put up with bad weather once you reach your campsite, for instance. Knowing exactly how to set up your tent quickly and easily before getting there can be helpful, and it is one more step taken towards enjoying your camping experience.
Make Campfire-Ready Meals
One of the most significant issues that many people have when camping is food. It can be much more difficult to prepare and cook.
You can make this much easier. Having campfire-ready meals is a priority. These are pre-made meals that you bring with you on the trip.
All you'll need to do is finish them off on the campfire or stove. That shouldn't take too long, depending on what you're making.
Taking this approach will save you a lot of effort. With how tired you could be after a day in the outdoors, that could be more than welcome.
You also shouldn't have to wait too long until the food is ready. Your meals shouldn't be a problem because of this.
How To Enjoy A Camping In Crete: Wrapping Up
If you don't know how to enjoy a camping trip, then the prospect of going on one may seem stressful. It doesn't have to be, especially when exploring this gorgeous island.
You can take advantage of multiple tips and tricks when you're on a trip. Making sure that you have certain things taken care of will be vital. The right cooking equipment, easy-to-use ingredients, and a way to get everything cleaned up after the meal.
After that, you can plan out a range of activities while you're on vacation, you can hike in the mountains, or have a long relaxing swim if you're camping near a beach (the south of Crete is perfect for camping!). Doing so will make you be certain that you and everyone else are able to enjoy yourselves and enjoy the magnificent outdoors on the island.
What's not to like?
Some Campsites In Crete That We Recommend
---
Are you ready to enjoy your camping trip in Crete?
Let me know in the comments below!
---
Travel Plans for Crete?
More Resources to Organize Your Trip!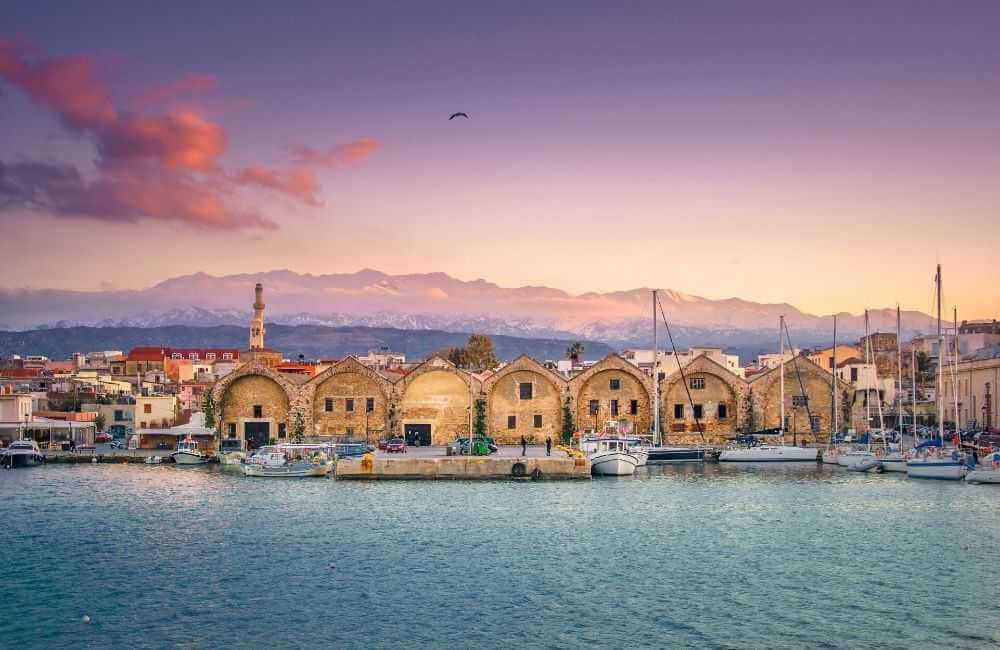 Start by heading right to my tips to plan a trip to Crete for in-depth details you need to know about Greece. You can also check my post to better know what to pack for a trip to the island or read this info to visit Crete with children!
Get in touch if you need extra help to plan your trip. If you want to tour West Crete, check my guide. Want more? Join my Private Facebook Group to connect with like-minded travelers who love Crete as much as you do!
Make Sure You've Got Everything For a Hassle-Free Vacation!
I never move around the islands without my Osprey backpack, a sturdy but light travel partner that I love. For short trips, I carry this little crossbody bag. If I drive, I pack my Nikon D7200 and a good travel guide: Lonely Planet's Best of Greece & the Greek Islands.
When it comes to plane tickets, compare prices with a powerful search engine. However, nothing beats traveling by sea in Greece. With Ferry Hopper, you can book in advance at the lowest price.
For accommodation, I use Booking.com. Traveling to remote places is easier with Discover Cars. Other times, I join organized tours with GetYourGuide, which features anything from cooking lessons to airport transfer!
Are you coming to Crete any time soon?
Get in touch and let me know!
Pin These Top Tips for a Camping Trip in Crete!
About the author of this blog: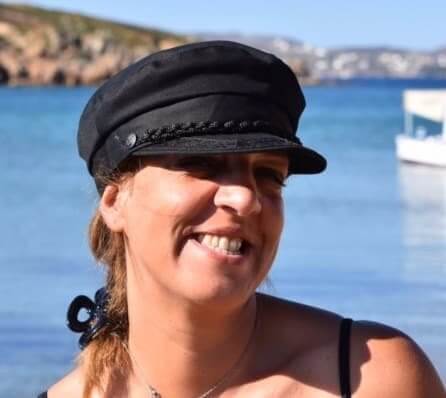 Gabi has been living in Crete for the last five years. Here, she juggles being a solo mom, hosting culinary tours in the summer, translating, and writing for The Tiny Book and her other blogs.
She's written for Greek Reporter, published three travel guides about Greece, and had more glasses of frappe than any regular person would be able to handle.
---
You might also want to read: