Here is a brand-new gay travel guide for Crete. So if you want to know:
– What is Crete like for gay tourists in 2023
– The best gay beaches in Crete
– What are the Cretan gay bars you must visit…
then, you'll love this complete guide about gay travel in Crete. Let's get started.
---
Disclaimer: Posts include affiliate links to products or services. I might earn a commission if you make a purchase, at no extra cost to you.
---
Gay Travel Crete: Everything You Need to Know
In this gay Crete travel guide, you will find all the info you need to get ready for a trip to Crete this summer, including the best gay-friendly clubs and nightclubs in Crete, the best beaches, and the best hotels for a relaxing and super fun vacation for the LGBT+ community.
Is Crete a Gay-friendly destination?
In short, yes. But it always depends on which part of the island you visit.
Stay in the modern resorts or the popular cities, and you – both alone, with friends, or with your partner – will have the time of your lives.
However, if you prefer to explore Crete's rustic and more traditional side, you may face some persistent looks from locals in some smaller traditional villages. Nothing major, though.
As long as you don't provoke, you won't notice anything.
Don't forget that the Greek Orthodox Church still plays an essential role in a few Greeks' social affairs and predispositions. Do not let that discourage you, though.
Most Greeks have moved to the 21st century, leaving aside any old prejudiced views.
Enough with the doom and gloom. Want some good news? Since 2015, the Greek state has recognized gay marriage. It may not be legal yet, but LGBT rights in Greece have evolved significantly.
As a result, the country is now one of the most liberal countries in Southern Europe. So yes, gay travel in Greece is a regular trend!
You have nothing to fear. Safety is more than guaranteed. The worst thing that can happen is a bizarre look or comment if you happen to be at the wrong place at the wrong time. Yet, that is why this guide, right?
So let's move on with the best gay-friendly places to stay in Crete
Gay Spots in Crete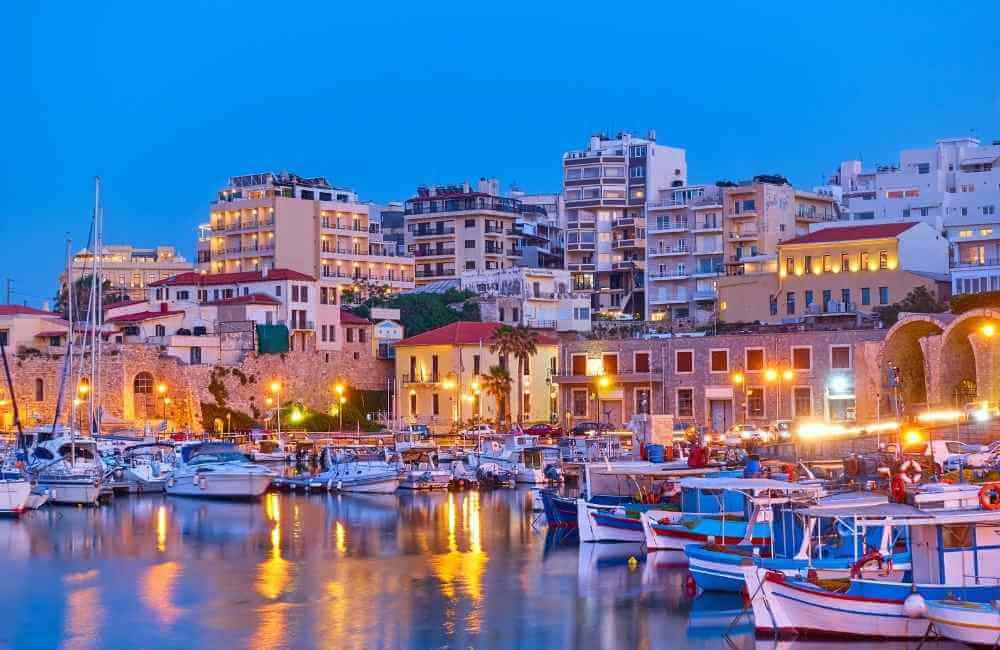 To make the most of your gay holidays in Crete, make sure to stay on the beaten path and prefer the larger cities. There, the gay population is relatively bigger, not to mention the more options for entertainment.
In other words, you want to visit urban centers like Heraklion, Rethymno, and Chania.
If you are after a more traditional vibe on your holidays, play it safe and get to the smaller towns of Agios Nikolaos, Sissi, or Malia.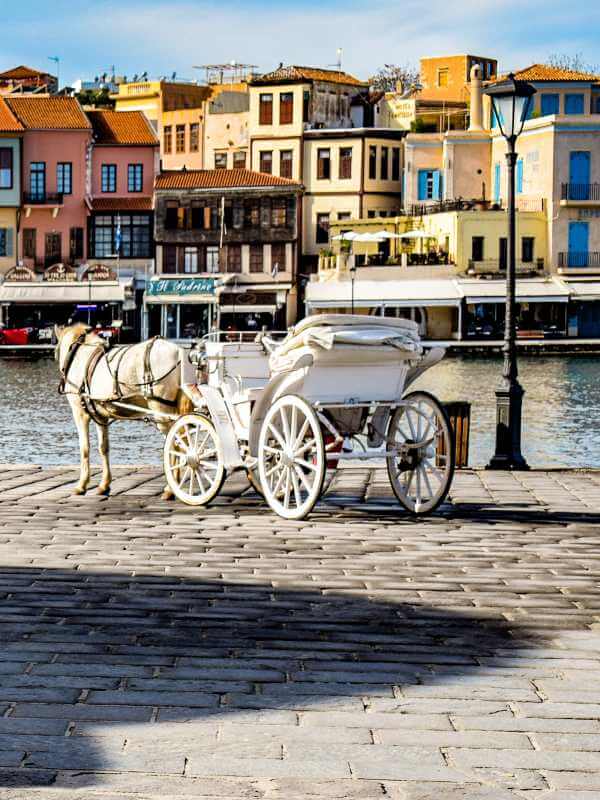 For a romantic holiday, intimate and isolated holiday, head to the south of the island, there may be not much nightlife, but the beaches are dreamy and everyone (really everyone) minds his own business.
If you have to stay overnight in a village, you may have lesser options.
But nothing is impossible. For example, one village where you can easily find gay-friendly accommodation is Plakias. After all, we are talking about a vast island almost a hundred times bigger than Mykonos.
However, do not worry much about accommodation. If you cannot locate anything described as gay-friendly, the resort or hotel will still normally be gay-tolerant. In general, Greeks, especially Cretans, are renowned for their hospitality.
And, at the same time, they aren't interested in your bedroom status.
In their eyes, you are just another visitor. If you have a wallet and respect the house rules, you will be more than excellent. Still worried? Just ask your host if they are okay with two guys sharing a bedroom.
You'll see they don't mind!
Although you may find gay-friendly accommodation in most parts of the island, there is a place that stands out. And that is no other than Hersonissos.
Come here during the summer peak, and you will be surprised by how much is happening, especially at night.
Think of roof-top bars, poolside shenanigans, and parties that last until early morning hours. The nighttime entertainment here is out of this world. And the best thing? Gays are more than welcome.
Speaking of parties, let's explore some of the best bars you need to visit while in Crete.
Gay-Friendly Bars and Nightclubs in Crete
Gay-friendly? I know what you are thinking. No exclusive gay bars in Crete? Well, there is one. But, remember, this is not Mykonos. Not yet, at least. The good news is that there are many gay-friendly bars where you can safely express your gayness.
And most of those bars are in Hersonissos, the heart of the gay scene in Crete. Here, an open-minded international community gathers every summer to bring the place alive between June and September.
Among the many gay-friendly entertainment venues, three stand out. For one, Cameo Club has been at the epicenter of local nightlife since 1993 and is a well-known nightclub in Crete. Its '70s and '80s parties attract internationally recognized DJs and thousands of people from all over the world, including many gays.
You cannot be in Greece and not visit a bar on the beach. That is why New York Beach Club in Hersonissos is one of the best clubs in Crete and one of the busiest ones. Do not let the relaxing and quiet vibes of the day confuse you. This chilled venue transforms into a frantic beach club when the sun is away. Prepare to dance your way to the first signs of daylight and make new gay friends along the way.
Club Sensation is another gay-admired club in Hersonissos. It hosts enormous concerts, organizes numerous concept nights, and attracts thousands of party lovers. So there you have it. Tasty drinks, international artists, and a safe place to express your gayness. Can it get any better?
Well, it can. there's a gay club in Hersonissos that's home to Crete's only exclusive gay bar made from and for Crete's gay community.
The YOLO pub deserves a bright spot in your list of places to be in Crete. Cheap drinks, handsome bar staff, great music, and fantastic crowds all come together for a fabulous night out. YOLO by name, YOLO by nature. Welcome to your paradise.
Although Hersonissos hosts some of the best parties in Crete, it is not the only place to go out on the island. Heraklion, the capital of Crete, is a lot more than a simple starting point to explore the island.
Make sure to visit the electric bar La Brasserie and enjoy one of its many themed nights. It is the number one hangout bar for the gay community in the city.
Alternatively, if you happen to be in the picturesque town of Chania, make sure to check out the gay-friendly Ababa Bar.
Apart from the astonishing design and laid-back vibes, you will love the chatty staff and welcoming crowd.
Picture the quality Latin music, and you have all the ingredients for a night full of fun meeting incredible people. Check more bars in Chania here.
Finally, smaller towns like Agios Nikolaos, Malia, or Agia Galini feature gay-friendly bars and venues. And that is also the case with most of the northern coast of the island.
Although gay nightlife in Crete is not as crazy as in Mykonos, you have every reason to love it.
Quality music and Cretan energy will make your nights out the highlight of your Cretan trip.
You might also want to read: Nightlife in Crete: Bars & Pubs in Heraklion That You Will Love!
Gay-Friendly Beaches in Crete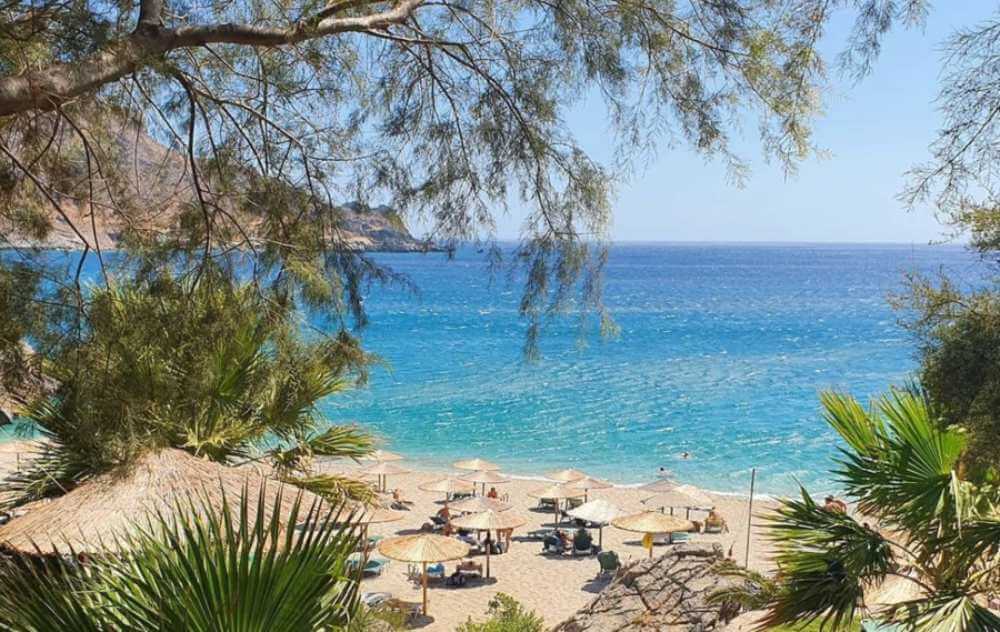 Like bars in Crete, there is no such thing as an exclusive gay beach. However, the LGBT community is welcome on most, if not all, beaches in Crete.
Some places, however, make a better fit than others, especially if your goal is to meet fellow travelers or locals.
And in case you and your partner want some alone time on a secluded beach, you have come to the perfect island! You can discover isolated spots almost all around Crete.
Even during the busiest days of summer. For example, try the Sfakia area, known for its alternative naturists beaches.
But what if socialization is your main concern? In that case, you want to prioritize some beaches over others, depending on the location.
To start with, if you are in Hersonissos, make no mistake and spend an entire day in Sarandaris Beach. Located in front of a tavern of the same name, Sarandaris is one of Crete's most famous nudist beaches.
Although more of a cove than a beach, this tiny sandy cove has an atmospheric vibe thanks to the surrounding rocks that offer the necessary privacy.
As the evening approaches, the place gets more and more crowded. In short, it is the number one beach in Crete to meet attractive guys and have fun.
Another popular gay hangout lies some kilometers from the capital of Heraklion.
Komos Beach is a two-kilometer sandy enclave that attracts thousands of visitors every summer. In the middle of the beach, you will find a nudist section frequented by gay travelers of all ages.
There is nothing like socializing with fellow guys next to crystal clear azure waters.
To the other side of the northern coast, Chania is not without a gay-friendly beach. Head toward Akrotiri and look for Macherida Beach.
There, you will meet other gays strolling around or waiting to meet new faces.
If you already have company, rent a boat and find the secluded cove of Agios Pavlos (not to be confused with the Agios Pavlos Beach on the southern coast of Rethymnon), this is one of the most beautiful nudist beaches in the area.
If you happen to be in Rethymno, make sure to check out Ammoudaki beach and its nudist area. Or get off the beaten path and drive west toward Georgioupolis.
Before you reach the village, make a stop in Kavros Beach, a hotspot for gay travelers on the island.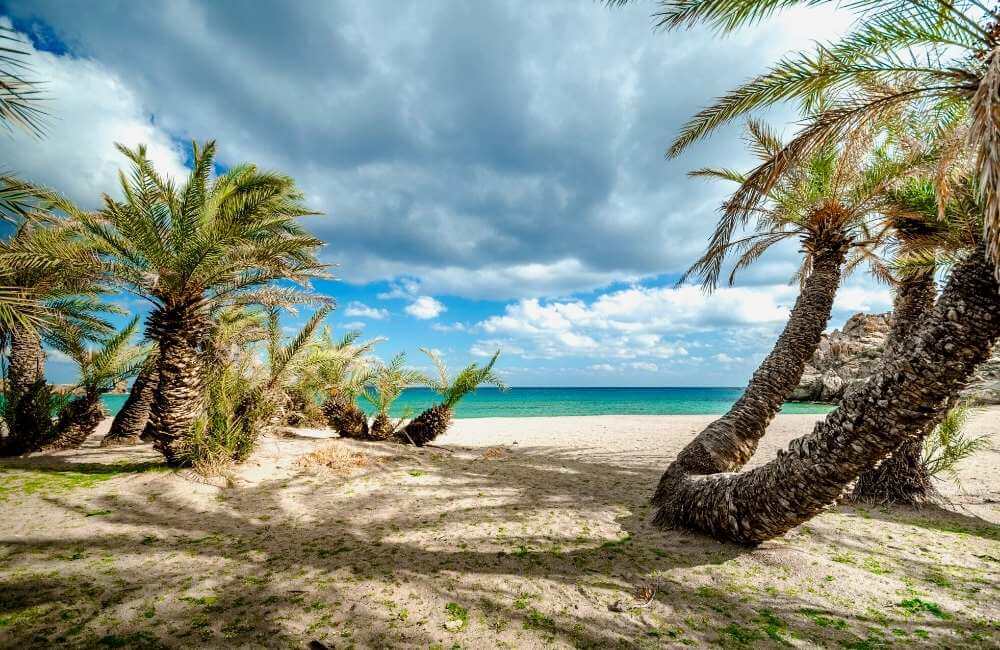 If your road trip or travel plans include eastern Crete, you are in luck.
The area is full of naturist beaches or spots frequented by gay travelers and locals.
For example, Kolokitha Beach is where gay guys usually hang out near Elounda. Similarly, Peristeras Beach, five kilometers from Ierapetra, is another popular gay hangout.
Just like Agia Fotia and Vai Beach in Lasithi.
All in all, you will fall in love with the Aegean waters and Cretan vibes no matter which beach you visit. Since there is no specific beach branded for gays, you may end up on a beach with no other gays at the time. Worry not.
The island is popular with gay travelers, and before you know it, you will be meeting fellow guys.
Best Gay-Friendly Hotels in Crete:
– Domes Noruz, Autograph Collection (Chania): This is an exclusive, 5-star, gay-friendly, and adults-only seaside resort, with elegantly-appointed suites with private pools. It's in Kato Daratso, just minutes from the center of Chania, in west Crete. Check prices here.
– Esperides Resort Crete, The Authentic Experience (Heraklion): One more fantastic 5-star resort, this time in Koutouloufari, only steps from Hersonissos. This is a 5-start, gay-friendly luxury venue built with a village style featuring a pool, quiet areas, and a natural spa. Check prices here.
Gay Hotel in Crete: As an alternative, check out Home Hotel, a cozy hotel with an all welcome mentality located in Anissaras, Hersonissos. This is their website.
You might also want to read: Best Hotels in Hersonissos For Your Fun Crete Holiday!
Gay-Friendly Activities in Crete
Spending time on the beach is all nice and cozy, but you may often feel like doing something more active. Although Crete is not short of adventures, few are gay-specific.
The good news is that almost every activity is gay-friendly, especially if organized by a reputable travel agency.
There is, however, one annual event that you want to attend if you can. The gay pride in Crete takes place in late June or early July in Heraklion, which is why many call it the "HerPride Fest".
It is the meeting point for all gay locals to raise their voices and express themselves. Check their page here.
The event lasts for two days and transforms the city into a colorful venue full of rainbows, glitter, and pop music. You will find anything from DJ dance parties, LGBTQ-themed movie screenings, and drag performances in local bars.
Could you ask for something fancier?
Yes, you could! Some hot locals could turn a night from grand to spectacular.
After all, you know what's the most critical element of gay travel, right?
So, What About Cretan Guys?
There is no doubt that most Cretan guys are friendly and respectful. And if you are lucky to meet gay locals, you have the whole package. However, make sure not to take any polite gestures the wrong way.
Greeks, and Cretans in particular, tend to be more touchy than guys from other European countries.
This touchiness is a sign of extreme friendliness which often goes in the way of personal space. Take it as such, and if not sure, ask them before you make any move.
Some Cretan characteristics that you will love in gay locals are their absolute honesty and sincerity, not to mention their outstanding hospitality standards. Although older men may still have some masculine stereotypes, the younger generation is more open-minded and experimental, especially after the first HerPride in 2015.
So, if you want to meet gay locals, make sure to visit some of the gay-friendly bars or beaches mentioned above and bookmark this Crete gay guide.
And in case you want to prepare the ground for your night out, feel free to use gay chatting applications like Planetromeo or Grindr, which are popular on the island.
All in all, gay tourism in Crete is rising, while locals have gradually become more accustomed and open to gay travelers. There is no telling how this transition will unfold.
Maybe Crete will become the next gay travel hotspot in Greece one day. Who knows?
Are you thinking about visiting Crete this summer?
Let me know in the comments below!
You might also be interested in reading:
– Bars in Chania, Pubs & Other Fun Venues For Your Nights Out in Crete!
– Heraklion or Chania: Which Cretan City You Should Visit?
– Dreamy Boat Trips in Crete: Discover Crete by Sea!
– Unique Things to Do in Ierapetra For An Incredible Trip to South Crete!
– How to Get from Heraklion to Matala, Crete without Getting Lost!
Let's Start by Getting Ready for Crete!
RESOURCES TO BOOK YOUR TRIP:
Book your flight: I use Skyscanner to compare prices before booking a plane ticket.
Book your ferry: When ferries are more convenient than air travel, I use Ferryhopper.
Book your accommodation: I've tried many different platforms for accommodation, but none of them beats the advantages of Booking.com.
Book your car: The best way to find an affordable car to rent is to use a powerful search engine that compares all the rental companies in the market. I use Discover Cars.
Book your tours: Live unforgettable adventures and cultural experiences with Get Your Guide. For instance, you can Visit Elafonisi, discover Balos Beach, hike Samaria, or explore Knossos.
Don't forget travel insurance: Things can go wrong at times, but travel insurance will protect you against illness, injury, theft, and cancellations. I recommend Safety Wing for peace of mind.
This Belongs to a Board! Pin This Gay Travel Guide to Crete For Your Next Adventures!
Written by Dimitrios Tsevremes
Passionate about travel, spirituality, and sports, I have lived in 5 countries and traveled to more places than I have counted. Writing for me is a way to express myself and my creativity. Whether I write for my blog or a freelancing gig, I always fall in love with the process and often lose my sense of time. If you want, you can check out more about me and my work here.
About the author of this blog: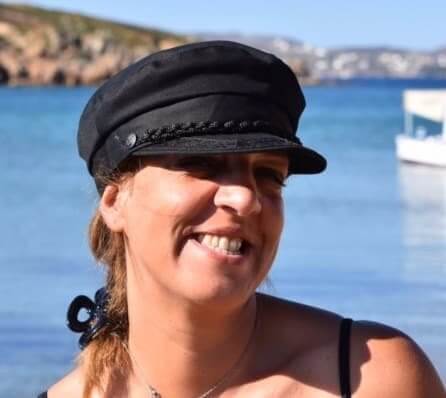 Gabi has been living in Crete for the last five years. On the island, she juggles being a solo mom, hosting culinary tours in summer, translating, and freelance writing.
She's written for Greek Reporter, published several travel guides about Greece, and had more glasses of frappe than any regular person would be able to handle.
COMING TO CRETE SOON?
Get in touch and let me know!