Home to good weather all year round, the capital of Crete is full of life every month of the year. Not all hotels, though, stay open also in the cold season. what better excuse than this to check the best vacation homes in Heraklion. Check here the right place to stay for your visit!
---
Disclaimer: Posts include affiliate links leading you to products or services, I might earn a small commission if you make a purchase. This has no extra cost to you but allows me to continue writing articles that are helpful for your travels. I only recommend things I use myself or that I believe will deliver value to you. 
---
Top Comfy Aribnbs in Heraklion to Stay in Crete's Capital Any Time of the Year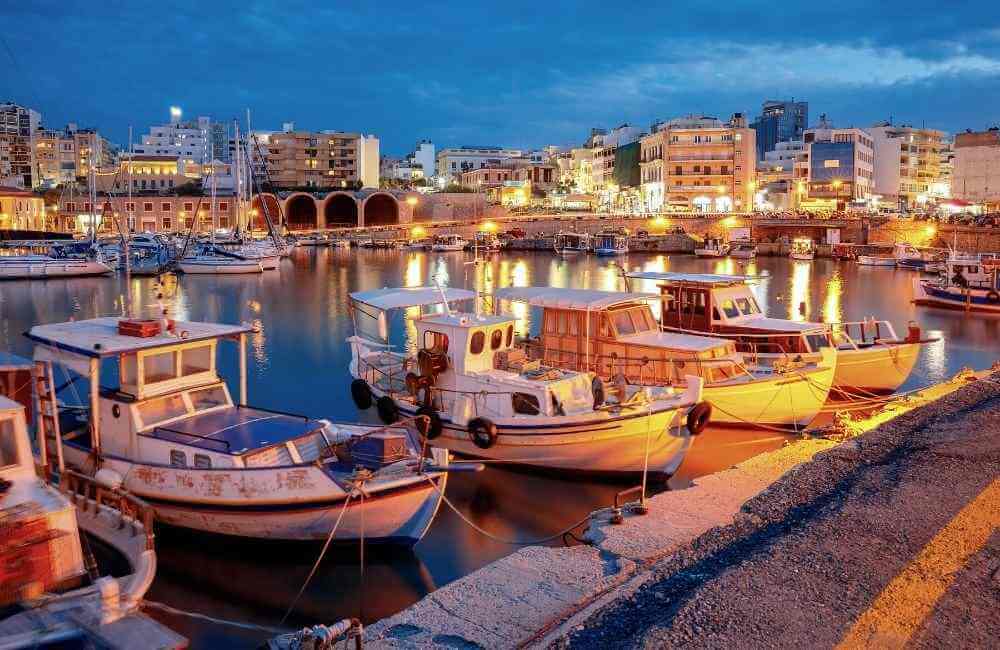 Heraklion, the capital of Crete, is a must place to visit when spending your holidays on the island. It's the place you'll want to stay, at least for a night, to visit places such as the Palace of Knossos, the Archaeological Museum, and even Matala beach on a day trip.
There's a lot more to see in town, and sometimes just a night won't seem like enough. If you're looking for a great place to stay where you can relax and feel at home, then check some of these great properties, I'm certain that you'll find your perfect pick among these comfy and convenient Airbnbs in Heraklion.
Wonderful Holiday Homes in Heraklion, Crete
In no particular order, here are the holiday homes and rental places I recommend for your adventure in Heraklion…
City Lion
Artree Suites
Domus Ariadne
This is one of the most comfortable and convenient Airbnbs in Heraklion town.
Chandakos 8 Design Apartments
You might also enjoy reading: Unique Things to Do in Rethymnon at Night.
Top Floor Apartment in Heraklion
Creticum Suites
Are you a beach fan?
>>Discover the fantastic beaches in the region of Heraklion<<
Dio Downtown Boutique Apartment
Light Blue Apartment in the Heart of Heraklion
You might also enjoy reading: How to Get from Heraklion to Chania: Practical Guide by a Local.
Oasis City ApARTment
Luxury Penthouse Apartment Near the City Center
Blossom Premium Living Residence
So, have you decided which of these places is more convenient for your needs?
Didn't find anything that you like? Check these quick guide to hotels in Heraklion
Best Hotels in Heraklion
Affordable: Candia Studios & Rooms or Rea Hotel in the city center.
Mid-range: Capsis Astoria and Veneziano Boutique Hotel in town.
Luxury: GDM Megaron H. M. Hotel or Galaxy Iraklio in the center.
Check also Heraklion Accommodation Guide and Best Places to Stay in Crete.
Which are your favorite Airbnbs in Heraklion?
Let me know in the comments below!
You might also enjoy reading these posts about Heraklion:
– Amazing Things to Do in Heraklion – A guide to the best things you can do when visiting the capital of Crete.
– Best Books About Crete: Discover Crete from Home – A list of amazing books about Crete.
– Top Tours, Day trips, and Excursions from Heraklion – The best day trips you can stay when staying in the capital.
– Fun Celebrations and Festivals in Heraklion – All the summer festivals and more for a fun time in Crete.
– What to do in Heraklion in 1, 2, or 3 days – A guide to visiting the city when you don't have much time.
LAST-MINUTE PLANS FOR CRETE?
– Use Ferryhopper and Skyscanner for the best ticket rates.
– Find great accommodation deals on Booking.com.
– Compare car rental prices with Discover Cars.
– Check the best tours with GetYourGuide.
– Visit Elafonisi, discover Balos Beach, hike Samaria, or explore Knossos.
– Pack the Lonely Planet Guide to Crete or get my digital guide to Chania.
Pin this Guide to the Best Holiday Homes in Heraklion for Your Crete Adventures!
About the author: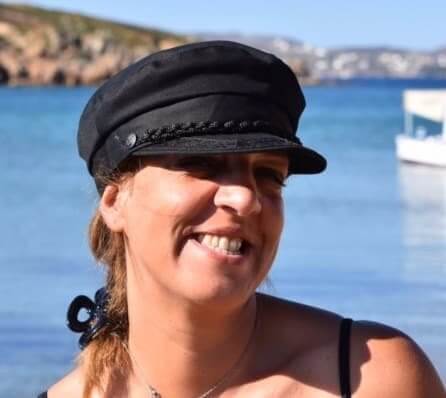 Gabi has been living in Crete for the last five years. Here, she juggles being a solo mom, hosting culinary tours in summer, translating, and working as a tech advisor.
She's written for Greek Reporter, published two travel guides about Greece, and drunk more cups of Greek coffee than any regular person would be able to handle.
---
COMING TO CRETE SOON?
Get in touch and let me know!