You have decided to spend your holidays in Crete, and you are not sure where exactly to go. You want to go to Chania, but you hear Rethymno is equally beautiful? No idea what to choose between Chania or Rethymnon? Worry not! This article will give you an answer! Keep reading to see which Cretan town is most worth visiting.
---
Disclaimer: Posts include affiliate links to products or services. I might earn a commission if you make a purchase, at no extra cost to you.
---
Which is the Best City to Visit in Crete?
Rethymnon or Chania?
Rethymnon or Chania? You already know the final answer here will be subjective.
However, if we break down the question into specific areas, there will be a clearer picture.
As a result, this article compares Chania and Rethymno on ten different aspects.
Getting There
(Chania Wins)
The first step to consider for your visit to Crete is getting your ticket there.
As an island, Crete is not reachable by car. However, there are daily ferries and air routes that directly connect hundreds of cities to the island.
And this is the case for both Chania and Rethymno.
In short, Chania is quicker to reach than Rethymno because of its location and international airport. There are daily flights that connect Athens to Chania, sometimes even twice per day.
As a result, no matter what time you land in Athens, getting a ticket to Chania is straightforward and fast.
Let's Start by Getting Ready for Crete!
RESOURCES TO BOOK YOUR TRIP:
Book your flight: I use Skyscanner to compare prices before booking a plane ticket.
Book your ferry: When ferries are more convenient than air travel, I use Ferryhopper.
Book your accommodation: I've tried many different platforms for accommodation, but none of them beats the advantages of Booking.com.
Book your car: The best way to find an affordable car to rent is to use a powerful search engine that compares all the rental companies in the market. I use Discover Cars.
Book your tours: Live unforgettable adventures and cultural experiences with Get Your Guide. For instance, you can Visit Elafonisi, discover Balos Beach, hike Samaria, or explore Knossos.
Don't forget travel insurance: Things can go wrong at times, but travel insurance will protect you against illness, injury, theft, and cancellations. I recommend Safety Wing for peace of mind.
In addition, there are ferry lines with Piraeus, Peloponnese, and other Greek islands in the north.
On the other hand, Rethymno is a bit more difficult to reach. Although ferry lines link some of the Cyclades with Rethymno, those routes usually are seasonal.
What is more, the closest international airport is that of Heraklion, about one hour drive away.
You might also want to read: The Most Gorgeous Villages in Crete You Should Visit.
Which City is Better for Hotels, Chania or Rethymnon?
(It's a Tie)
Once you book your ticket, it is time to find where to stay. Although it is still possible to find a place to stay on the spot, you will get a better deal if you make an online reservation beforehand.
And you will not be short of alternatives. Both Chania and Rethymnon offer various accommodation options, from budget studios to luxurious beach resorts.
Only in the center of town, the accommodation range in Chania is vast. You can find anything from convenient family rooms to exclusive boutique hotels housed in historic Venetian buildings.
Alternatively, you can get a suite to a seaside resort or rent an apartment in the city and save some money.
Best Hotels in Chania
Affordable: Aelia Apartments or Polixeny's Suites in the old town.
Mid-range: Elia Estia in the old town and Civitel Akali Hotel in the new town.
Luxury: Casa Delfino in the old town or Domes Noruz by the sea.
Check also Chania Accommodation Guide and Boutique Hotels in Chania.
Similarly, Rethymno also features an extended list of accommodation options. Think of flats to rent, budget family hotels, seaside villas, beach resorts, or even inexpensive hotels. No matter your taste, Rethymno has the perfect stay for you.
And just like everywhere else, the sooner you book it, or the further away you get from the city center, the better the deal.
Best hotels in Rethymnon
Affordable: Ilian Beach and Summer Drem in Rethymnon Town.
Mid-range: Archipelagos Hotel in town or Veneto Boutique Hotel.
Luxury: Avli Lounge and Rimondi Boutique Hotel in the old town. Or read my review of this top old-town boutique hotel.
Check also Rethymnon Accommodation Guide and Rental Homes and Airbnb in Rethymnon.
City Beaches
(Rethymno Wins)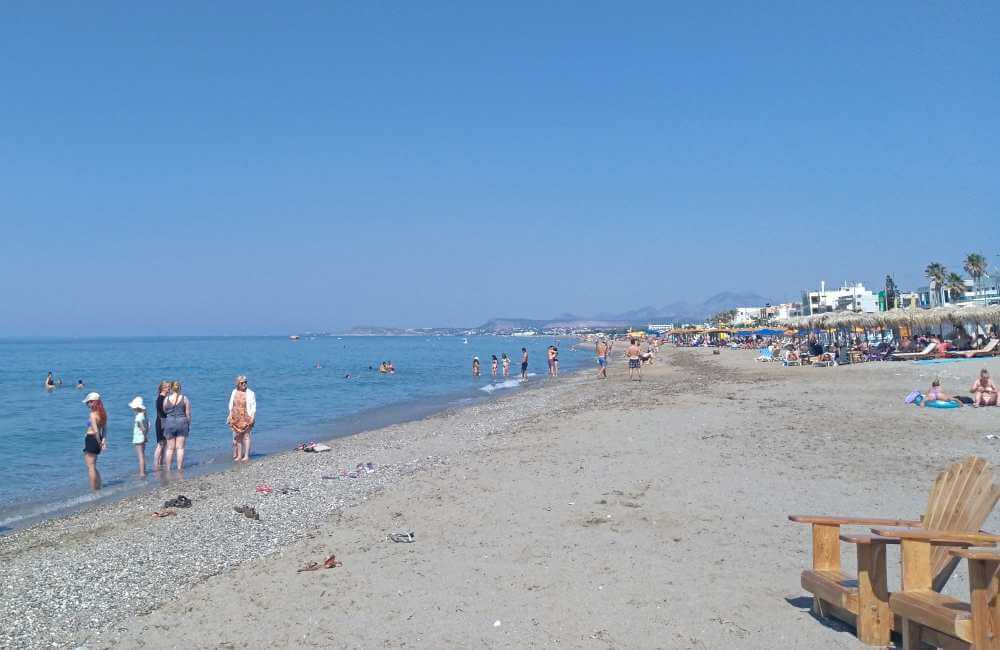 No matter how cozy or luxurious your stay in Crete is, you would be looking for the beach at no time. Especially during the hot months of summer.
After all, when your friend mentions Greece, your natural response is to think of beaches.
Thankfully, you don't have to drive far to get into a long stretch of sand wherever you are in Greece. And that is especially true for Crete, including big towns like Chania and Rethymno.
In Chania, you only have to walk a few hundred meters from the old town to swim in the clear waters of Nea Chora beach.
Just adjacent to it, Golden Beach (Chrissi Akti) is an ideal spot to be if you prefer calm waters. Protected from the strong north wind by a pine forest, its clean shore, and soft sand will reward even the most demanding visitor.
The situation in Rethymno is not too different. It is even better. Whereas you have to walk for quite some time to reach Chrissi Akti in Chania, Rethymno's beach is literally around the corner.
The long stretch of sand begins in the old city and ends 10 kilometers to the east.
Between the town and the end of the beach, you will come across hotels, restaurants, bars, as well as the overwhelming island vibe!
You might also want to read: Where to Park in Chania: All the Best Chania Parking Spots for a Stress-Free Experience!
The Old Town
(Chania Wins)
Whereas the beach in Rethymno is grander and closer to the city, the old town of Chania is second to none. Its charm and architecture make it one of the most visited locations on the island.
It is also full of historical sites such as the Firkas Fortress, the Venetian harbor, and the Egyptian Lighthouse.
Intermixed with older buildings, modern shops, cafés, and taverns create an idyllic setting to spend hours, if not days, exploring everything.
On the other hand, Rethymnon's old town is equally lovely but with a bit less charm. It is also smaller and more compact, which makes it ideal for a short walk.
There are museums and historical buildings such as Venetian and Turkish monuments that still stand firm to remind you of its past glory.
The Old Town in Chania is more charming and a must-visit during your stay in Crete. Walk among its tiny alleyways, and you will be rewarded with unparalleled beauty.
Rethymnon or Chania for Restaurants?
(Again… It's a Tie!)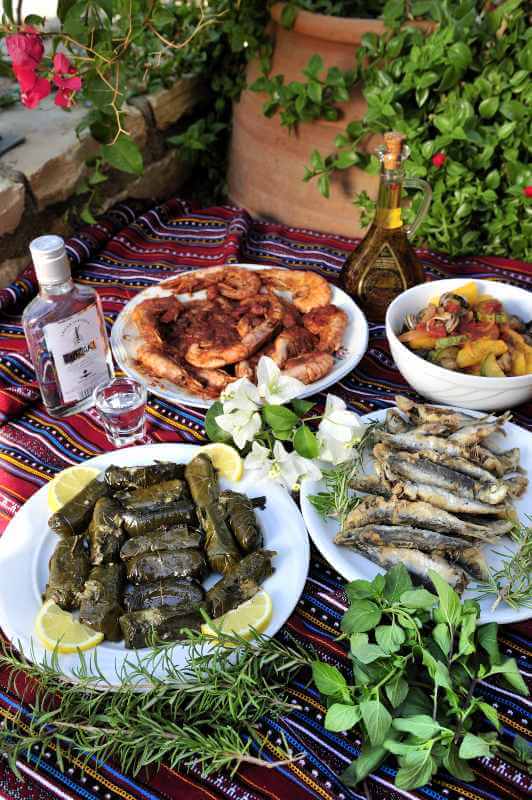 If walking through the old town opens your appetite, you should consider visiting a local tavern or restaurant. Thankfully, no matter whether you are in Chania or Rethymnon, you are about to indulge yourself in a gastronomic trip you will never forget.
Whether you are looking for a romantic dinner by the sea, a quick bite in the busy alleys, or a tasty meal in a traditional tavern, Chania has you covered.
And then, there is the fine dining cuisine and the many options you can choose from. The Five Restaurant and Salis are only two of the many prestigious and multi-awarded establishments in Chania.
With some research, you can never go wrong with a restaurant choice in Chania.
The situation in Rethymno is similar. Local taverns have successfully merged the taste and meaning of the traditional Cretan cuisine with the appeal and techniques of modern cooking. And the same applies to the setting of the restaurant, which is equally important.
You can choose to dine at a fine restaurant by the sea such as Prima Plora or surrounded by plants and herbs in a green yard like in Avli tavern.
Bars and Nightlife
(It's hard to admit, but Rethymno Wins!)
Once your stomach is full, and your appetite is gone, it is time to digest everything with a cafe, cocktail, or a few shots of raki. Here too, there are many must-visit bars in either Chania or Rethymnon.
Because Chania is a bit more touristic, there are more cafes and bars, especially during summer.
Whether you are looking for local wine, quality music, unique cocktails, or even shisha, Chania always has more than enough options for you. Among others, you do not want to miss a visit to the Sinagogi Open Air Bar, which, as the name suggests, is a roofless bar with a charming vibe and good music, ideal for a cocktail late in the afternoon or evening.
Rethymno also has a selection of unique bars and nightlife choices. Being more of a university town and less touristy than Chania, it has a livelier music scene throughout the year.
Whether you're after low-key live music to enjoy a romantic night or want to dance your way through the night, you do not have to walk far from the city center.
Finding a place to dance until early morning is more difficult in Chania.
After all, the most popular clubs are a few kilometers to the west in Platanias and Agia Marina beach resorts.
Shopping Spree
(One More Tie)
Apart from quality food and tasty cocktails, you may also crave some shopping therapy while in Crete. Thankfully, both Chania and Rethymno have hundreds of shops to purchase anything from souvenirs to a whole new wardrobe.
Chania is the main shopping center in western Crete.
As you stroll around its city center, you will come across numerous small shops.
There is even a covered market named Agora with many specialized boutiques. The best part is that similar shops are clustered together, usually in lanes, to make shopping even funnier.
Think of Skridlof Street, a traditional leatherworkers lane with bargains on quality handmade goods.
Rethymno is also full of specialized boutiques and shops of any kind. Be it branded clothes, small ornaments for the house, books, jars with local food, cosmetics, or even original jewelry.
You name it, and the colorful street market of Rethymno has it.
There are even open-air bazaars every Thursday and Saturday morning to buy organic fruit and other local products, usually not found elsewhere.
Chania vs. Rethymnon Museums
(Chania Wins)
While shopping is essential to many, you may prefer to invest your time and money into acquiring knowledge and information about the place you are visiting.
And there is no better way to do that than visiting a local museum and exploring the history of your destination from close.
In short, Chania has more popular and prestigious museums than Rethymno has.
Think of its Archaeological Museum and its vast array of prehistoric exhibits, or the Maritime Museum and its collection of ship models of all types and eras.
Specialty museums are also thriving in town. Whether it is about the Minoan world in 3D, folklore items from past decades, or even the Greek National Football team, there is a museum about it in Chania.
Although less in number and glamour, museums in Rethymno are not to be undervalued.
The city itself has a rich recorded history from the Paleolithic to Roman times.
And there is no better way to explore it all than visiting its Archaeological Museum. Alternatively, if you are looking for something different, do not forget to spend some time admiring how real the natural-size figures from the Wax museum look.
Activities to Do
(Chania Wins)
If strolling around a museum is not your definition of fun, you may consider taking part in any activity in the city. Because of its larger size and double the population, Chania offers more things to do than Rethymno.
To begin with, you can book a cruise and discover the nearby beaches and coves.
There are hundreds of sailing tour operators in Chania and its harbor. And then, there are many cooking lessons you can take and have a local teach you the secrets of the Cretan cruise.
Or just grab a coffee and enjoy the Cretan weather in the Chania Botanical Park or its Public Gardens. Your choices are plenty!
Rethymno also has its fair share of activities going on. For one, cruises are also a thing, although less in number. If you prefer to stay in the city, make sure you track down all the historical monuments spread around the city.
That could be the spectacular gate of Porta Guora, the infamous Rimondi Fountain, or the remarkable Venetian building known as Loggia.
Chania or Rethymnon for Road Trips?
(Rethymno Wins)
If the things to do in the city are not enough for you, you should consider a road trip to a nearby location for the day. Both Chania and Rethymno are the base for some of the most memorable day trips you can have in Crete.
Only because of its more central location, Rethymno makes for a better destination for day trips. But only for a margin.
After all, there are so many spectacular day trips you can take from Chania. You can hike Samaria Gorge, the largest canyon in Europe, discover the pink sand beach of Elafonisi, or walk your way to Balos Lagoon and its white beach.
If that is not enough, you can admire the beauty of Lake Kournas and the hilly landscape around it, embark on an off-road safari in the mountains or get a tour into the secrets of winemaking. Your choices are limitless.
And the same applies to Rethymno. Because of its central location, many of the above sites are equally accessible from Rethymno too.
In addition, if you are after an authentic experience of life in Crete, make sure to drive to the nearby village of Asteri. Alternatively, you can visit Arkadi or Preveli Monastery, hike Patsos Gorge and Psiloritis or explore the mountain villages of Amari and Thronos. And that is only the tip of the iceberg.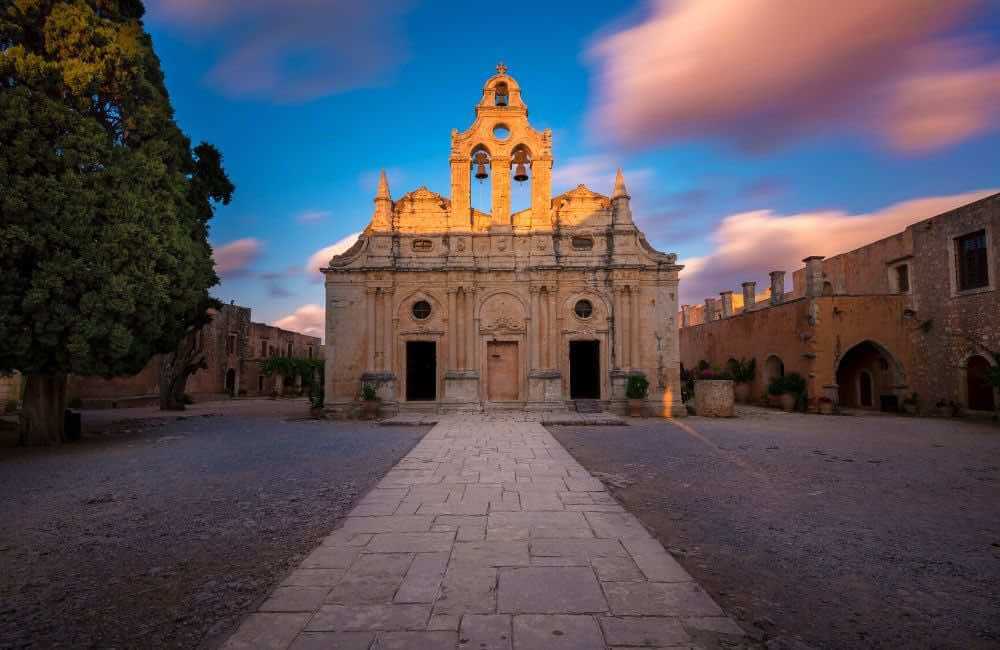 All in all, Chania appears to have the upper hand over Rethymno as a holiday destination. It is easier to reach, has a more charming old town, prestigious museums and many things to do.
On the other hand, the city beach is better in Rethymno, and the same goes for nightlife and day trips. Finally, accommodation, restaurants, and shopping are exceptional in either town.
Yet, this is only an opinion. Most probably, you will fall in love with both towns. Do not just take this at face value. Book your trip and see for yourself! No matter which town you visit, you will fall in love with Crete. And it will be only a matter of time until you come back. That is a guarantee.
---
Chania or Rethymnon… Which one wins?
Let me know in the comments below
Hey! Don't Leave without Pinning! Pin this Comparison Guide between Chania and Rethymnon for Your Next Trip!
Written by Dimitrios Tsevremes
Passionate about travel, spirituality, and sports, I have lived in 5 countries and traveled to more places than I have counted. Writing for me is a way to express myself and my creativity. Whether I write for my blog or a freelancing gig, I always fall in love with the process and often lose my sense of time. If you want, you can check out more about me and my work here.
About the author of this blog: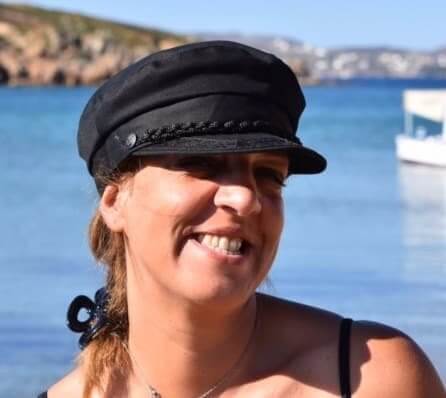 Gabi has been living in Crete for the last five years. Here, she juggles being a solo mom, hosting culinary tours in the summer, translating, and working as a tech advisor.
She's written for Greek Reporter, published two travel guides about Greece, and had more glasses of frappe than any regular person would be able to handle.
COMING TO CRETE SOON?
Get in touch and let me know!