Crete is a stunning part of the world and it is no wonder why so many people want to move there to start a new life. If you are considering moving to Crete in 2022 to escape the hustle and bustle of city life – the question is how do you do it? Read on to discover how to bring your belongings to Crete.
---
Disclaimer: Posts include affiliate links to products or services. I might earn a commission if you make a purchase, at no extra cost to you.
---
Let's Start by Getting Ready for Crete!
RESOURCES TO BOOK YOUR TRIP:
Book your flight: I use Skyscanner to compare prices before booking a plane ticket.
Book your ferry: When ferries are more convenient than air travel, I use Ferryhopper.
Book your accommodation: I've tried many different platforms for accommodation, but none of them beats the advantages of Booking.com.
Book your car: The best way to find an affordable car to rent is to use a powerful search engine that compares all the rental companies in the market. I use Discover Cars.
Book your tours: Live unforgettable adventures and cultural experiences with Get Your Guide. For instance, you can Visit Elafonisi, discover Balos Beach, hike Samaria, or explore Knossos.
Don't forget travel insurance: Things can go wrong at times, but travel insurance will protect you against illness, injury, theft, and cancellations. I recommend Safety Wing for peace of mind.
Where to Stay in Crete While Looking for a Permanent Home
A quick guide to the best hotels in Crete
Budget: So Young Hostel in Heraklio, Cocoon City Hostel in Chania, Matthias Hotel Apartments in Rethymnon, and Villa Galini in Agios Nikolaos.
Mid-range: Capsis Astoria Heraklion in Heraklion, Porto Antico in Chania, Archipelagos Hotel in Rethymnon, or Hotel Port 7 in Agios Nikolaos.
Luxury: Galaxy Iraklio Hotel in Heraklion, Hotel OFF in Chania, Avli Lounge in Rethymnon, or Minos Beach Art Hotel in Agios Nikolaos.
Check more: Where to stay in Crete.
SMART STAY IN CHANIA: For business or a holiday, seasonal, or throughout the year, Dimitris City Break Apts is a cozy, peaceful, and sun-drenched place to stay in town. Get in touch with the code TinyBook for a 10% discount!
How to Bring your Belongings to Crete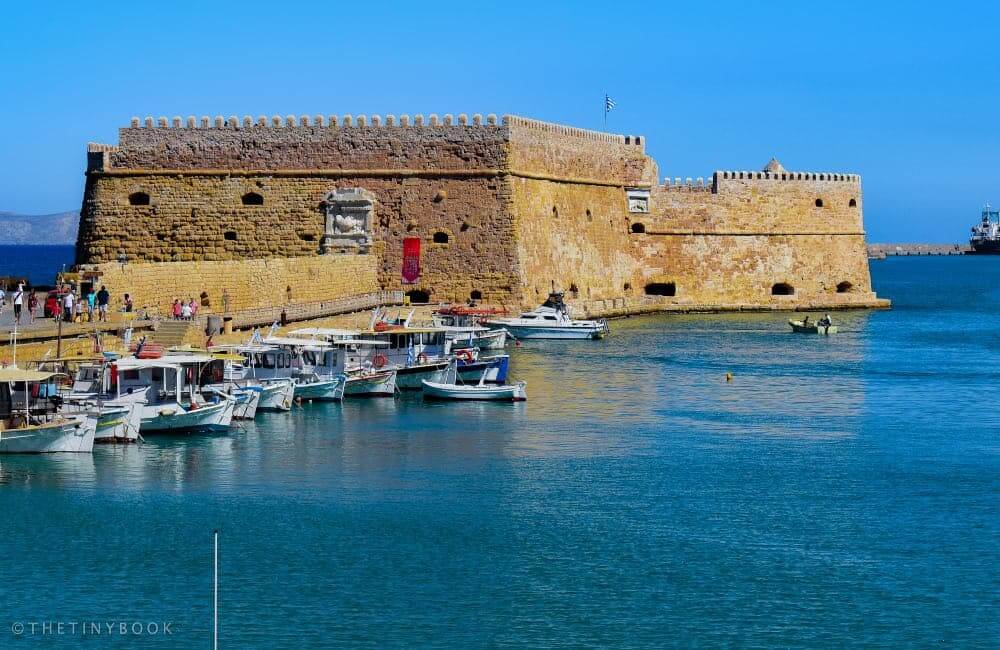 Greece is a wonderful part of the world and if you are to pack up and move there this year you will need some help bringing your belongings with you.
Today we are going to talk about some of our best tips for bringing your belongings to your new home in Crete.
Check How you Can Have All Your Belongings Shipped to Crete
These are some ideas if you don't really know where to start from. Don't be overwhelmed and check them all…
Do It Yourself
The first method for bringing your things over to Crete is to simply pack them up and bring them yourself. It can be a challenge to pack up your entire home and move it across the world but you can find different ways to move the items yourself without the need for a professional mover. Be aware this will likely take a lot longer and maybe more stressful.
Don't Move Anything
One option to explore when deciding on moving your things across the world is to not move your things at all.
You can take with you all of your clothes and everything you need to live- but there might not be a need to take the furniture. Instead, consider leaving your home furnished and renting it out to families for some extra income.
Looking for inspiration?
>>Check the best books about moving to Crete<<
Consider Having a Clear Out
When moving across the world it is a good idea to make the packing process as stress-free as you can. To do this you might want to have a clear out at home before you start packing your items to move.
Consider clearing out most of your clutter to make the move less stressful and allow you to take less with you when you go. You can even sell some of your old stuff to help fund the move.
Hire a Shipping Container
If you have a lot of stuff to bring with you across to Crete it is a good idea to hire a shipping container to carry your things overseas on a boat.
It will be a little pricey to do this however by choosing this method you can likely transport everything in one go which will make your life easier.
Use a Moving Company
If you want help moving to your new home this year from the professionals you can click here and take a look at an overseas moving company that can make your life stress-free.
Take the time to find the best moving company for you and allow them to do the hard work for you.
This might be the best port of call if you don't have a lot of time because they will do the heavy lifting and allow you to get on with the other parts of your moving journey.
Use these packing and moving tips and make your move to Crete stress-free this year.
---
Moving to Crete? What are your plans for the logistics?
Let me know in the comments below!
---
Read more:
Unique Reads: Great Books about Moving to Crete
Amazing Greek Presents for a Greek-Themed Christmas
10 Fantastic Things to Do in Rethymnon, Crete
Is Now the Right Time to Move to Crete?
Best Books About Crete: Discover Crete from Home
Pin these Useful Tips to Help You Move Your Belongings to Crete!
About the author of this blog: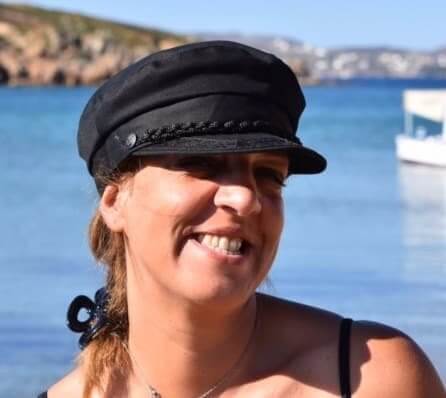 Gabi has been living in Crete for the last five years. On the island, she juggles being a solo mom, hosting culinary tours in summer, translating, and freelance writing.
She's written for Greek Reporter, published several travel guides about Greece, and had more glasses of frappe than any regular person would be able to handle.
---
You might also want to read:
---