Crete is a stunning part of the world and it is no wonder why so many people want to move there to start a new life. If you are considering moving to Crete in 2021 to escape the hustle and bustle of city life – the question is how do you do it? Read on to discover how to bring your belongings to Crete.
Check how you can have all your belongings shipped to Crete
This article may have affiliate links to products and services that I use. If you make a purchase through these links, I might earn a small commission at no extra cost to you. Some of the articles in this blog have affiliate links to properties and services provided by Airbnb. As an Airbnb Associate, I might earn a small commission – at no extra cost to you – if you book through one of these links.
How to bring your belongings to Crete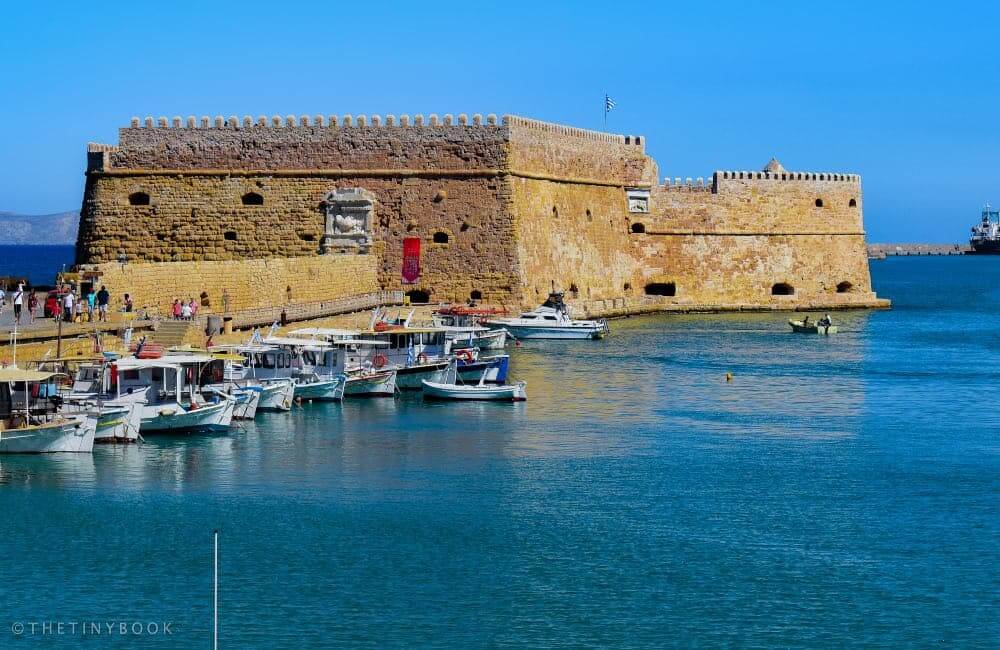 Greece is a wonderful part of the world and if you are to pack up and move there this year you will need some help bringing your belongings with you.
Today we are going to talk about some of our best tips for bringing your belongings to your new home in Crete.
Do it yourself
The first method for bringing your things over to Crete is to simply pack them up and bring them yourself. It can be a challenge to pack up your entire home and move it across the world but you can find different ways to move the items yourself without the need for a professional mover. Be aware this will likely take a lot longer and maybe more stressful.
Don't move anything
One option to explore when deciding on moving your things across the world is to not move your things at all. You can take with you all of your clothes and everything you need to live- but there might not be a need to take the furniture. Instead, consider leaving your home furnished and renting it out to families for some extra income.
Looking for inspiration?
>>Check the best books about moving to Crete<<
Consider having a clear out
When moving across the world it is a good idea to make the packing process as stress-free as you can. To do this you might want to have a clear out at home before you start packing your items to move. Consider clearing out most of your clutter to make the move less stressful and allow you to take less with you when you go. You can even sell some of your old stuff to help fund the move.
Hire a shipping container
If you have a lot of stuff to bring with you across to Crete it is a good idea to hire a shipping container to carry your things overseas on a boat. It will be a little pricey to do this however by choosing this method you can likely transport everything in one go which will make your life easier.
Use a moving company
If you want help moving to your new home this year from the professionals you can click here and take a look at an overseas moving company that can make your life stress-free. Take the time to find the best moving company for you and allow them to do the hard work for you. This might be the best port of call if you don't have a lot of time because they will do the heavy lifting and allow you to get on with the other parts of your moving journey.
Use these packing and moving tips and make your move to Crete stress-free this year.
---
Moving to Crete? What are your plans for the logistics?
Let me know in the comments below!
---
Travel plans for Crete?
These resources will help you organize the trip!
Start by reading these helpful tips to plan a trip to Crete or check family holidays in Crete if you travel with kids. To visit Crete's heavenly beaches, check my guide to the best beaches. Discover what region is best to stay in or check what to do in Crete.
Get in touch if you need extra help to plan your trip. If you want to tour West Crete, check my guide. Want more? Join my Private Facebook Group to connect with like-minded travelers who love Crete as much as you do!
Make sure you've got everything for a hassle-free trip!
I never move around Crete without my Osprey backpack, a sturdy but light travel partner I just love. For short trips, I carry this little crossbody bag. If I'm driving around, I pack my Michelin map and my Nikon.
When it comes to plane tickets, compare prices with a powerful search engine. However, nothing beats traveling by sea in Greece. With Ferry Hopper, you can book in advance at the lowest price.
For accommodation, I personally use Booking.com and Airbnb.
Traveling to remote places is easier with Discover Cars. Other times, I join organized tours with GetYourGuide, which features anything from cooking lessons to airport transfer!
Are you coming to Crete any time soon?
Get in touch and let me know!
Read more:
Unique Reads: Great Books about Moving to Crete
Amazing Greek Presents for a Greek-Themed Christmas
10 Fantastic Things to Do in Rethymnon, Crete
Is Now the Right Time to Move to Crete?
Best Books About Crete: Discover Crete from Home
Pin this article and read it later!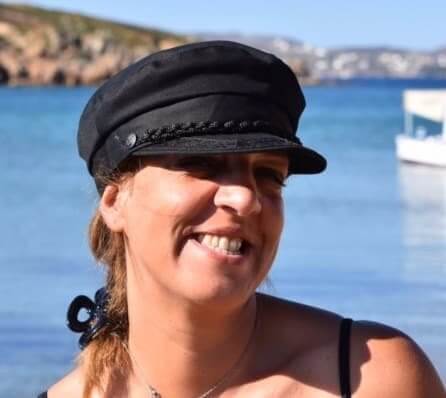 About the Author
Hola! I'm Gabi. Welcome to The Tiny Book – Crete Travel Blog! I moved to Crete to explore the island all year round. I love taking pictures and driving on the mountain roads of Crete. I'm a beach freak and on this island I've found heaven on earth!
---
You might also want to read:
---