When we are planning a trip, we want to keep our budget under control. There's so much to pay for already that trying to keep our expenses to a minimum is one more thought to have in mind. But worry not! A trip to Crete does not need to be expensive! You can make the best out of your trip and discover both the city of Rethymnon city and the surrounding area without breaking the bank. Here is a list of wonderful free things to do in Rethymnon. Take a look!
---
Disclaimer: Posts include affiliate links leading you to products or services, I might earn a small commission if you make a purchase. This has no extra cost to you but allows me to continue writing articles that are helpful for your travels. I only recommend things I use myself or that I believe will deliver value to you. 
---
LAST-MINUTE PLANS FOR CRETE?
– Use Ferryhopper and Skyscanner for the best ticket rates.
– Find great accommodation deals on Booking.com.
– Compare car rental prices with Discover Cars.
– Check the best tours with GetYourGuide.
– Visit Elafonisi, discover Balos Beach, hike Samaria, or explore Knossos.
– Pack the Lonely Planet Guide to Crete or get my digital guide to Chania.
Best hotels in Rethymnon
Affordable: Ilian Beach and Summer Drem in Rethymnon Town.
Mid-range: Archipelagos Hotel in town or Veneto Boutique Hotel.
Luxury: Avli Lounge and Rimondi Boutique Hotel in the old town. Or read my review of this top old town boutique hotel.
Check also Rethymnon Accommodation Guide and Rental Homes and Airbnb in Rethymnon.
Rethymnon on a Budget: Great Free Things to Do in Rethymnon, Crete!
In this list, you'll be able to find great things to do in Rethymnon without spending a fortune… Yes, because it's always possible to spend a wonderful holiday in Crete no matter how much money you carry with you.
Visit the Old Town of Rethymnon
The Old Town of Rethymnon is really beautiful. Colorful old Venetian buildings, wooden Turkish balconies, hidden gardens, lovely fountains, and numerous shops to take a glimpse at.
You can admire the beautiful Neratze Mosque, take a look at the Venetian Loggia, and walk to the edge of the Venetian harbor to take unforgettable photos in front of the Egyptian Lighthouse.
Don't be shy and visit art galleries and handicraft workshops to see examples of traditional Cretan artifacts and paintings.
>Discover more things to do in Rethymnon's Old Town<
Check the Gardens of Rethymnon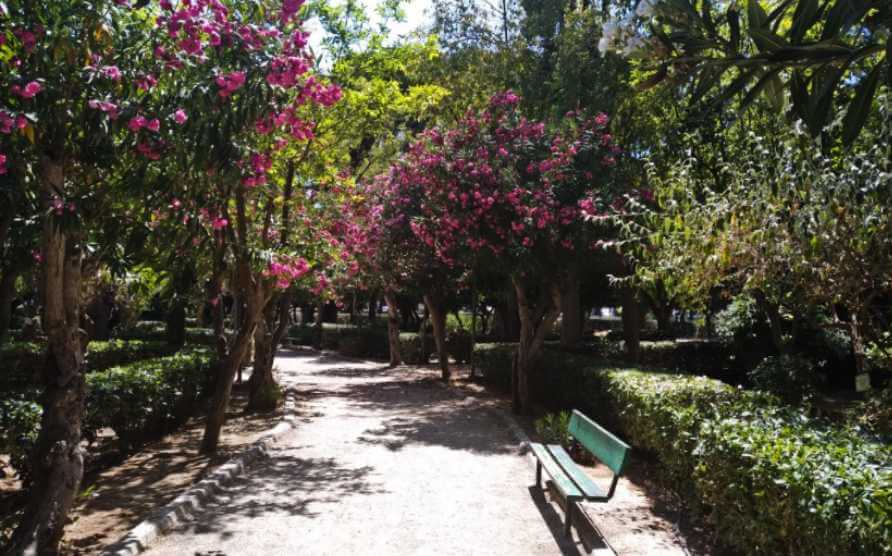 There's an enchanting garden in the center of the city where you can find shelter from the hot summer sun. Stroll along the paths and pay attention to the signs. The Garden has a wonderful collection of Mediterranean flora.
It is also a nice opportunity to learn about the great men of Greece as there are plenty of sculptures around the park. Unfortunately, the text under the sculptures is mostly in Greek but you can always Google the names to find out some interesting facts about Greek history.
In the garden, there is also a small playground for children, so the whole family can spend some time having fun!
Discover Stagakis Cretan Lyra Workshop and Museum
A visit to this small workshop is completely free. And it's a great opportunity to discover how the famous Cretan Lyra is made.
The owner of the workshop will gladly tell you about other national Greek and Cretan instruments, show you how to use them, and even let you try and play the ones you like.
In the shop, you can also visit the small museum room where you can learn the history of this workshop where during the last three 3 generations, some of the best musical instruments on Crete have been crafted with passion and skill!
Visit the Museum of Contemporary Art of Crete
Each Thursday you can visit the Museum of Contemporary Art of Crete for free. Over here, you can admire some of the best examples of Greek modern art from abstraction to digital art, including neo-expressionism, conceptual art, and geometry.
The Museum also houses the works of the well-known Rethymnian artist Lefteris Kanakakis. Very often, there are also temporary exhibitions of contemporary art from all around the world, so who knows maybe you will get a chance to have a look at impressive pieces of art completely for free.
Looking for more free things to do in Rethymnon?
>>This guide has plenty of them!<<
Get Inspired by the Panoramic City Views
There are a few great panoramic viewpoints where you can get a breathtaking picture of the city.
The first of them is located next to Taverna Korfi, on top of the city. The view from here will take your breath away, especially if you come before sunset.
There are beautiful oleander bushes with flowers and pine trees that create the perfect frame for pictures.
One more spot can be found at the seafront promenade next to the Fortezza castle.
Not only do you get scenic pictures of the western part of the city but also a great opportunity to take pictures of the fortress itself.
Another magnificent place for photos is the Venetian Harbor.
Check ferry tickets to Greece here!
You can first take some pictures from the harborside and then walk to the Lighthouse where you will see for yourself how amazing this place is.
A great point for pictures is also the Marina of Rethymnon. From here, you can capture views of the Old Harbor and the Fortezza, as well as the beach spreading from the other side, all the way to the east.
A great thing to do in Rethymnon for free is to check the beaches
>Discover the beaches of Rethymnon<
Discover the Church of Four Martyrs
This historical church plays a crucial role in the religious and spiritual life of Rethymnon.
Dedicated to the four Cretans that lost their lives for not converting from Christianity to Islam, the locals call them the Four Martyrs.
The church has an incredible interior with impressive frescos and murals, wonderful chandeliers, and beautiful icons from different Cretan religious painting schools.
The church is situated directly in the center of town. In front of the main entrance, you can see also a sculpture dedicated to Kostis Yiamboudakis, a hero of the Arkadi Monastery Battle.
Hike the Gorges (One more great free thing to do in Rethymnon!)
There are two gorges located not so far from Rethymnon that have great hiking paths for you to discover the nature of the island.
The first of them, Mili Gorge, is just a 15-minute drive from the city of Rethymnon. It has a relatively easy path for hiking and the natural landscape is magnificent!
The path develops under the shade of oak trees, and as you go down, you will find a lovely mountain river. The rock formations are amazing, besides, right at the mountain, you can discover the small church of Saint Patapios.
As you continue, you will walk through an abandoned village too, later on, find the remains of old windmills and a stone bridge. There is also a small café that offers a great view of the gorge.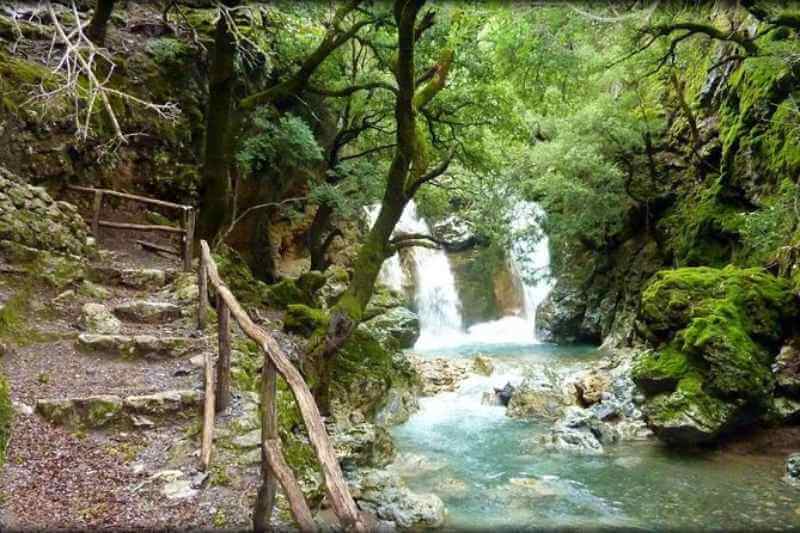 The second gorge close to Rethymnon is Patsos or Agios Antonios. It is a little bit further, around 30 minutes drive from Rethymnon city. The gorge is amazing and it has easy access too.
Directly inside the cave, there's the small church of Agios Antonios, the saint that also gives the name to the gorge. The place is so lush and green and the air crisp and clear.
There's a small mountain river that runs through the gorge and creates a very peaceful atmosphere.
Village of Spili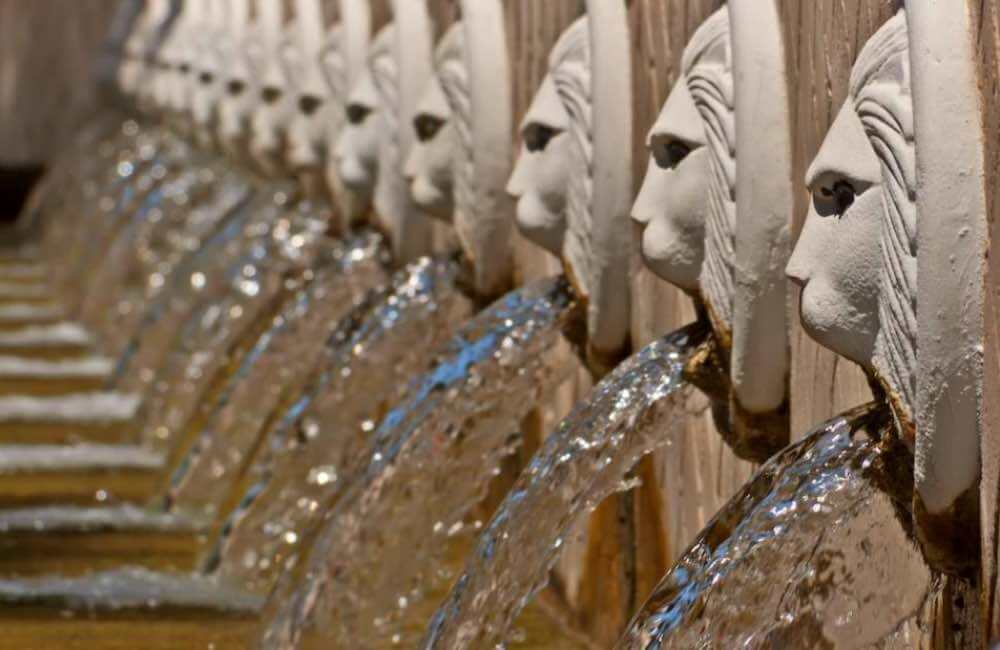 A true mountain gem, the village of Spili is a perfect gateway from Rethymnon city. It's a bit more than half an hour drive by car to get yourself in the atmosphere of an authentic and traditional Cretan village.
Looking for more to do in town?
>>Check what to do in Rethymnon at night!<<
Spili is famous for the Lion fountain. A long Venetian fountain that is powered by the mountain springs with a constant flow of water coming out of 25 stone lion heads.
The water is so pure and clean that and you can drink it in complete safety, so take an empty bottle with you (as a matter of fact, all the surrounding cafes take water from that fountain).
Another thing to see in Spili is the Folk Museum, a place where you can learn about the rustic Cretan life and past local traditions. By the way, the entrance is free.
Reach the Ruins of Ancient Eleftherna
Ancient Eleftherna is an archeological site approximately 40 minutes from Rethymnon by car. This extensive territory was once part of the Minoan city of Eleftherna, one of the most important cities of Ancient Crete.
Here, there is a path starting not far away from the modern village of Eleftherna. As you follow the path you will find on your way remains of ancient buildings, like the old Tower and water reservoirs.
The path is not very easy, so you will need to have comfortable shoes.
Visiting this place is a great adventure through which you can visit archeological remains while hiking a beautiful natural area. Access to the hiking area is free.
Get Lost in Margarites
Margarites is another traditional village that's worth a visit. It is famous for its outstanding pottery and the artisan ceramic shops scattered all over the area.
Each house is decorated with hundreds of pottery items, from plates and cups to pots and vases as well as different kinds of memorabilia.
Of course, it is very difficult to resist buying some of these cute things, but even just a stroll along the narrow streets decorated with colorful pottery will make it an unforgettable trip.
If you want to keep exploring, take some time to discover the Gorge of Margarites, which is part of a group of parallel gorges in the Psiloritis Natural Park, close to the villages of Orthe, Eleftherna, and Margarites.
The area is populated by small streams that spring out from Mount Psiloritis to join the Geropotamos river, creating a magical landscape.
>>Paying a visit to Margarites is one of the best free things to do in Rethymnon<<.
Attend the Renaissance Festival of Rethymnon
Each summer in July and August, the municipality of Rethymnon organizes this unique and colorful festival to celebrate art in all its shapes.
There are plenty of events going on that are free, for instance, open-air concerts, fairs, workshops, and performances of different artists all around the city.
The program is available on the official website where you can find out about free events, check dates, and schedules.
Have Tons of Fun at the Carnival of Rethymnon
If you happen to visit Rethymnon late in February or at the beginning of March, then don't miss to visit the Grand Parade of the famous Carnival of Rethymnon.
Hundreds of people in bright and colorful costumes flood the streets while live music and cheerful laughing can be heard from all corners.
It's a feast of confetti, horns, and whistles that easily put you in this amazing carnival mood. Access to the Grand Parade is free and you can enjoy this party all day long.
Free Things to Do in Rethymnon: Last But Not Least…
If you were to add to all these activities amazing the most amazing beaches in the region, it's easy to spend an unforgettable holiday in Rethymnon without spending lots of money.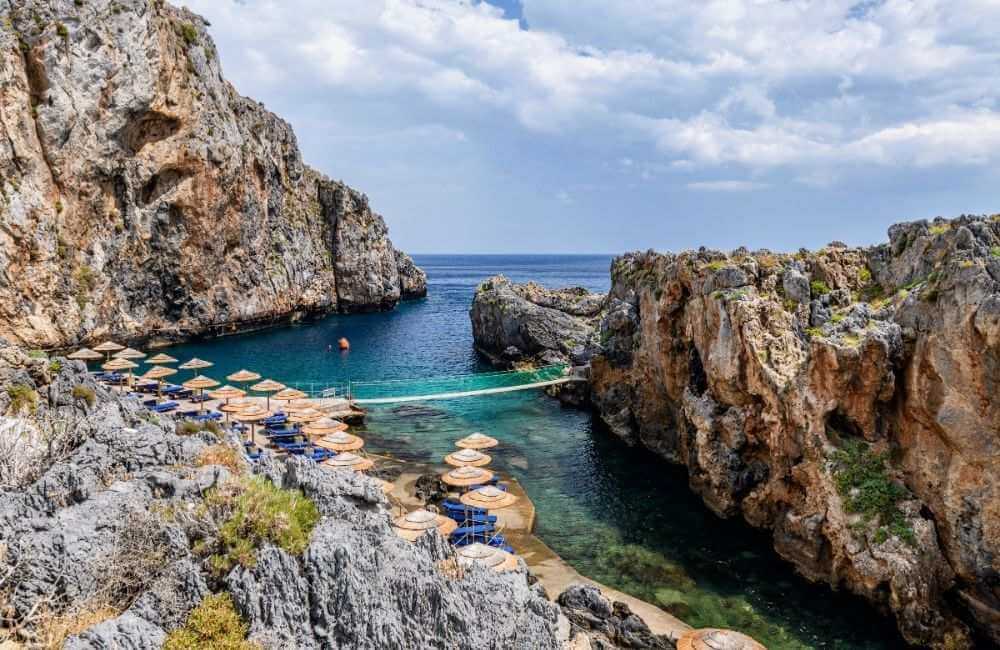 By the way, ask locals about the events in the nearby area. Very often the villages have some interesting but not well-known onetime events, like local fairs or small festivals, usually for free, you truly never know what amazing things Cretan villages can offer you!
---
Want to discover Crete on a budget? I can help!
Get in touch or leave me a message in the comments below!
---
Read more:
Top Museums in Rethymnon That You Will Want to Visit
The Most Beautiful Beaches in Rethymnon, Crete
21 of the Best Restaurants in Rethymnon, Crete
Best Bars & Pubs in Rethymnon, Crete
Fantastic Airbnbs in Rethymnon, Crete
Hey! Don't Leave without Pinning This Great Guide to the Best Free Things to Do in Rethymnon!
About the author of this blog: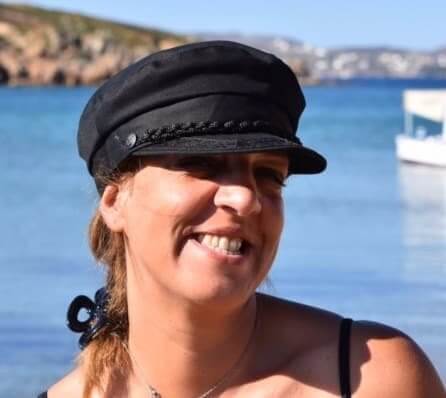 Gabi has been living in Crete for the last five years. Here, she juggles being a solo mom, hosting culinary tours in the summer, translating, and writing for The Tiny Book and her other blogs.
She's written for Greek Reporter, published three travel guides about Greece, and had more glasses of frappe than any regular person would be able to handle.
---
You might also want to read:
---