Upon my arrival in Crete, I was able to experience one of the most stunning buildings in the heart of the old town of Chania. Part of the living memory of the Venetian period, the Domus Renier in Chania, is a first-class boutique Hotel delivering the most fantastic experiences you can live in town. Read this article to learn more!
---
Disclaimer: Posts include affiliate links to products or services. I might earn a commission if you make a purchase, at no extra cost.
---
Review
This is a sponsored post. I was a guest for afternoon tea at the Domus Renier Boutique Hotels, yet all opinions remain, as usual, my own and unbiased. A heartfelt thank you to all the management and staff for the care and service.
Domus Renier Chania and The Venetian History of the Town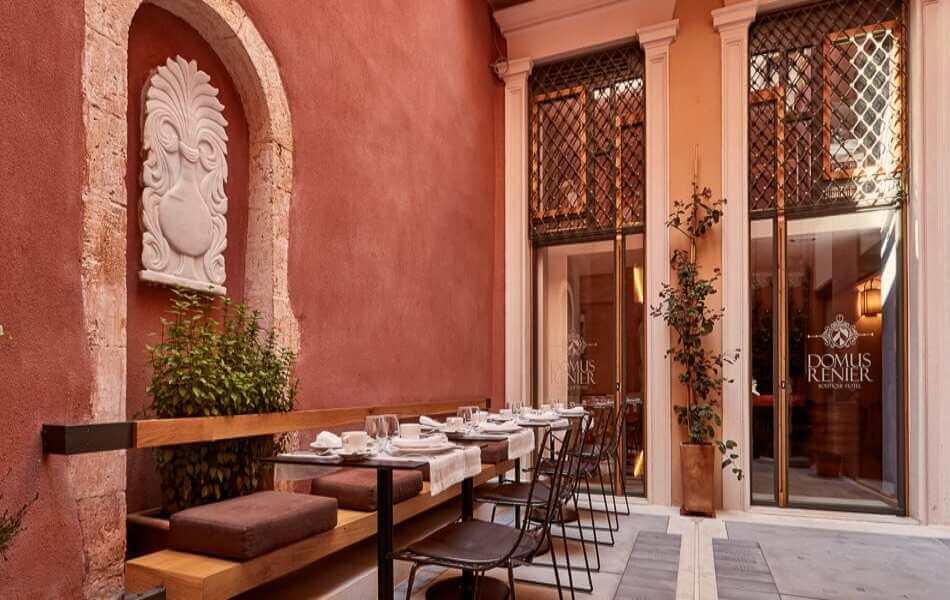 The history of Chania, being the second most important city on Crete, is closely related to the past of the island. Years of foreign domination are clear though distinguishable traces in every corner of the territory. Yet, not all of them are wounds, though.
This rich Venetian past has left a stunning heritage, a terrific array of culture, architecture, and traditions.
The Venetian Republic, La Serenissima, ruled over the island from 1204 until 1699, when it was known as Regno di Candia. The cultural legacy of this domination is still very much visible in every city and Chania is no exception.
Walls, towers, monasteries, and magnificent palaces still stand and shine in full splendor, despite the years gone by.
You might enjoy: Bars in Chania, Pubs & Other Fun Venues For Your Nights Out in Crete! A complete guide to the best bars, pubs, and night venues in Chania town and the surrounding area.
Who Were The Renieri?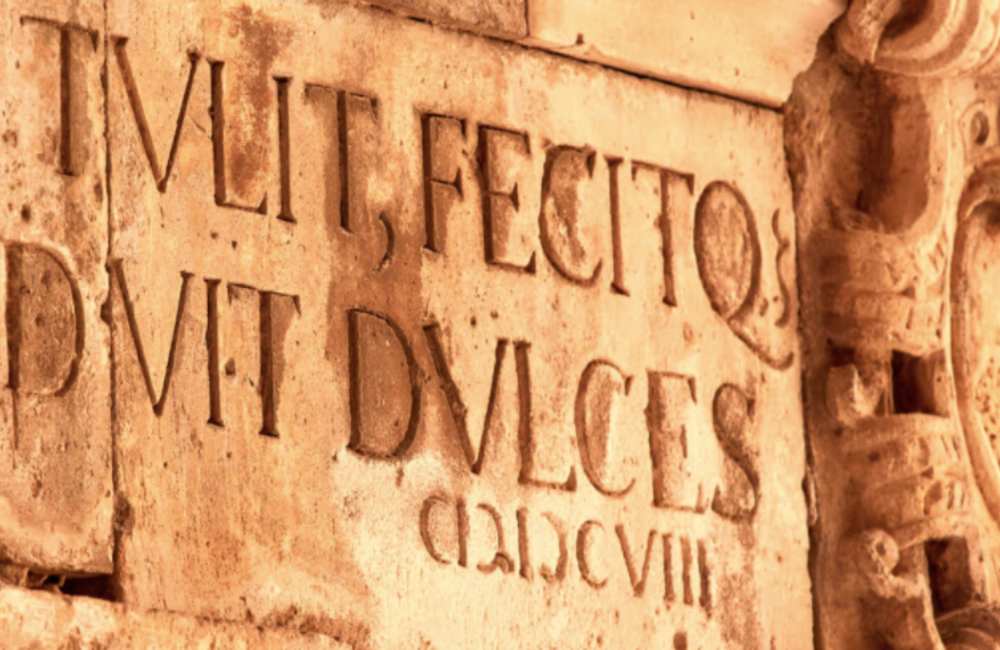 The residence that is today known as Domus Renier Boutique Hotel used to be the residence of one of the most prominent nobles families in town.
By the end of the Venetian rule, after succumbing to the Ottoman conquerors, only a few families still possessed titles of Venetian nobility. The Reniers (in Italian, I Renieri) remain the only ones to still preserve their name up until today.
You might enjoy: 51 Crazy Beautiful Things to Do in Chania (Region) for an Unforgettable Holiday
Domus Renier, a Boutique Hotel in Chania's Venetian Port
Domus Renier Boutique Hotel is a living memory of the Cretan Renaissance. It's located on the premises of one of the most impressive Venetian townhouses, in the heart of the old Chania.
Built at the beginning of the XV century, its entrance door represents a symbol of the Venetian legacy.
Once inside the entrance lounge, incredibly well-preserved frescoes from the period welcome you into an atmosphere of taste and relaxation.
A spectacular scene that balances the delicate style of the old times with the extreme comforts of the present. Thanks to a thoughtful work of restoration, every area retains the subtle flare of the Venetian years.
Boutique Details at the Domus Renier
Everyone in the boutique hotel will look after details with care. A masterclass kitchen specializes in tasty homemade Cretan delicacies which you can taste in an elegant dining room or a cozy patio.
For a bookworm like me, it was a pleasant surprise to discover that the Domus also has a library including works of famous Cretan authors translated into English, a piece of jewelry for the soul too!
You might enjoy: 2 Fantastic Days in Chania, Things to Do For a Unique City Break in Crete!
Litsa and Aria, owners of this fantastic place, are always there to personally care for your needs. They will help organize your wedding or arrange a boat cruise.
They will also propose in-suite beauty treatments or even a class of local cuisine, including a visit to the markets in town.
A top detail? Try their pillow menu and sleep in full comfort cuddled by the calming sound of the sea.
More Renier in Chania
It's impossible not to dream about times long gone while strolling around the alleys nearby.
Enjoy a deeper sense of the period by visiting the little Chapel of the Panagia or Mary Renier, also belonging to the Renier family.
Both the hotel and the church remain two significant Venetian monuments in the old town of Chania.
You can read about other stunning boutique hotels in Chania in this guide to the most beautiful historic buildings of the old town.
If you want to stay at the Domus Renier Chania, click here for more information and the latest prices.

Have you ever stayed in the old Venetian town of Chania? Let me know in the comments below!
You might also want to read these other articles about Chania and Crete:
– Where to Park in Chania: All the Best Chania Parking Spots for a Stress-Free Experience! – A guide with all the parking spots in town.
– Why You Should Visit Dourakis Winery in Chania! – A visit guide to one of the best-known wineries in the Chania region.
– How to Spend 3 Weeks in Crete – A tested itinerary for 3 (and also 2) weeks in Crete.
– Best Luxury Resorts in Crete – A complete list of 5 and 4-star resorts in every region of Crete.
RESOURCES TO BOOK YOUR TRIP TO CRETE:
FLIGHTS: Use Skyscanner to compare prices before booking a plane ticket.
FERRIES: Check out Ferryhopper for convenient ferry tickets.
ACCOMMODATION: Look for hotels and rental homes on Booking.com.
PRIVATE TRANSFER: Welcome Pickups offers local English-speaking drivers, flight monitoring, and a very convenient (flat) pre-paid fee
CAR RENTAL: Use Discover Cars to find an affordable car to rent.
TOURS: Live unforgettable adventures and cultural experiences with Get Your Guide.
INSURANCE: If things go wrong, you'll get coverage against illness, injury, theft, and cancellations. I recommend Safety Wing for peace of mind.
Pin this Review to Romus Renier Chania for Your Next Adventures in Crete!
About the author of this blog: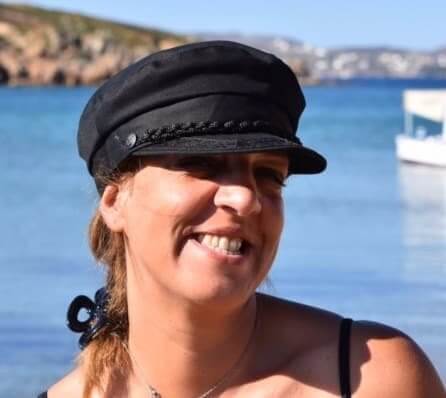 Gabi has been living in Crete for the last six years. On the island, she juggles being a solo mom, hosting culinary tours in summer, translating, and freelance writing for several travel blogs.
She's written for Greek Reporter, published several travel guides about Greece, and had more glasses of frappe than any regular person could ever handle.
COMING TO CRETE SOON?
Get in touch and let me know!