Walking the Roads of Wine on the island of Crete can turn into an incredible experience if you know where you're heading, what to look for, and what steps to take. In order to walk this road well, we got in touch with Wines of Crete, the local network association working for the promotion of the island's wines. They explained to us all there is to know about Cretan Wines.
---
Disclaimer: Posts include affiliate links to products or services. I might earn a commission if you make a purchase.
---
Wines of Crete
The Voices of Cretan wines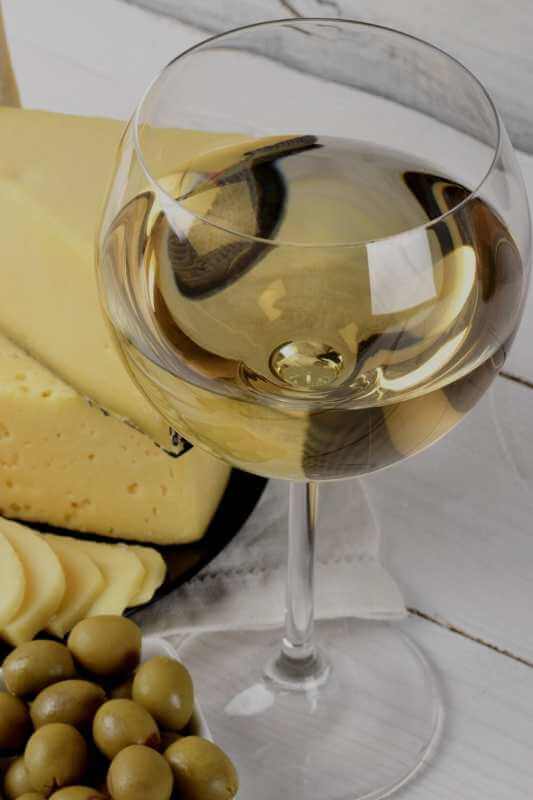 Within the outstanding scenario of the Galaxy Hotel Iraklio, surrounded by the cozy atmosphere of the Per Se Lounge, I spent a pleasant afternoon with Nicos Miliarakis, President of Wines of Crete, also head of one of the many traditional wineries in the region of Peza, Minos-Miliarakis; and Stella Astirakaki, Operations Manager of the Association.
During our conversation, we discussed different aspects of local wine production which I was not aware of.
I learned about wines and tastes, of course, but also about logistics, numbers, and goals which are really decisive for those interested in making this island bigger and better known… And not only for its pristine, incredible beaches. Here's an account of our meeting.
The Local Cooperative Wines of Crete
Back in 2006, local producers from the main wine region in Crete, Heraklion decided that it was necessary to create a Wine Makers Association to promote the local wines.
The real goal was to promote all Cretan wines, Heraklion was simply a starting point.
A similar association also took place in the western region of Chania. These two groups were the origin of Wines of Crete, which was finally born between 2009 and 2010.
The Wineries belonging to Wines of Crete
Over 30 wineries belong to the association, most of them are private yet, there are also a few cooperatives. Some of them are small wineries while others are much bigger.
There are wineries are producing about 40.000 bottles while the average wineries produce between 150.000 to 350.000 bottles. A few winemakers currently produce more than a million bottles.
Wines of Crete represent more than 90% of the bottled wine production of Crete. This is a picture of the local wine panorama.
Within the context of Greece, Crete represents about 10-14% of the total wine production.
Becoming a Member
In order to become a winery member of Wines of Crete, the aspiring winery must produce its own wines, bottling and labeling wines produced by third parties is not enough.
Wineries must also comply with financial investment and getting involved is key.
Europe and the Wines from Crete
Back in the 90s, Crete received the first European program to invest in wine and wine tasting.
More recent funding programs were fundamental for local wine producers who invested in local wine roads, but also in a global improvement in the wine industry.
Goals Achieved by Local Wineries
The first goal of the association was to get more interest from professionals and consumers. Of course, if we take into account that tourism is the main activity on the island, the first place to focus on were wine tours.
Another important strategy was to work on the quantities of wine that Crete imports, focusing on increasing those numbers.
Besides, it was also necessary to think about the rest of the world, a goal reached through the organization of foreign exhibitions and events. By means of special brochures, maps in different languages, and dedicated magazines, Wines of Crete is explaining the island's history and the native varieties, introducing the local wines in other markets.
Oinotika, Cretan Wine Fair
Wines of Crete also promotes the local market with the creation of OiNotika, a fair organized every year (both in Chania and in Heraklion) to increase awareness.
This annual appointment is becoming more and more popular, and it's a favorite meeting moment for locals and foreigners alike. Wines of Crete gives the opportunity to see the island in less touristic seasons and to taste the local labels.
Crete: Selected Wine Region Back in 2016
Another achievement that made Wines of Crete and local producers extremely proud of their work is to have been included as a Selected Wine Region of the Year by Wine Enthusiast Magazine.
It's indeed thrilling to see Crete sharing the list with regions such as Champagne, Provence, Sonoma County, and Willamette Valley.
Cretan Varieties
During the past decades, many Cretan producers abandoned the local varieties to focus their production on varieties that were also grown in many other world vineyards.
This probably believing that tourists would not value the grapes of Crete. However, this trend made a complete change in recent years.
Returning to Native Varieties
The wine history of Crete can be divided into three different stages. The first, more classic one, when local varieties were used here to produce wines consumed locally. The grapes used were Vilana, Kotsifali, Mandilari, Liatiko, and Romeiko.
After some time, when Crete began to be recognized as an international touristic destination, a wave of new winemakers started cultivating foreign varieties simply because that's what the market was asking for (both the Greek and the international markets).
This was the panorama on Crete until early 2000, a moment when consumers got the ability to understand and started to look for something authentic.
They were able to taste and see what traits differentiate several kinds of wines.
Besides, they might have started thinking that local varieties were also worth being discovered.
Local Wines
Local grapes have a very special character. In a way, the consumer was finally ready for new or more complex tastes, and the island was ready to show its "new" varieties.
The local vineyards were responsible for this shift. Getting better and better was a must in a global wine market that was always harder.
Wine Tourism and General Tourist Trends on Crete
Wine has to do with the tourist market and with how Crete presents itself as a tourist destination. Unfortunately, the highest numbers of visitors travel to Crete only because of its convenient prices. Or because they've heard something about Crete.
Not everybody is aware of the island's huge cultural heritage and complex past. Making tourists aware of what Crete represents is another goal set by Wines of Crete, even through wine tourism.
The association also seeks to increase awareness of the local character and culture.
Wines of Crete is convinced that Crete is a perfect destination because of its climate and the immense variety of landscapes, from coast to coast.
But Crete is also a fantastic place to visit due to its history, its gastronomy, and because of the authenticity of the people.
Sadly enough, not everyone coming to Crete is looking for that. It would be a great idea to promote a real discovery of the island.
Which Are the Favorite Wines from Crete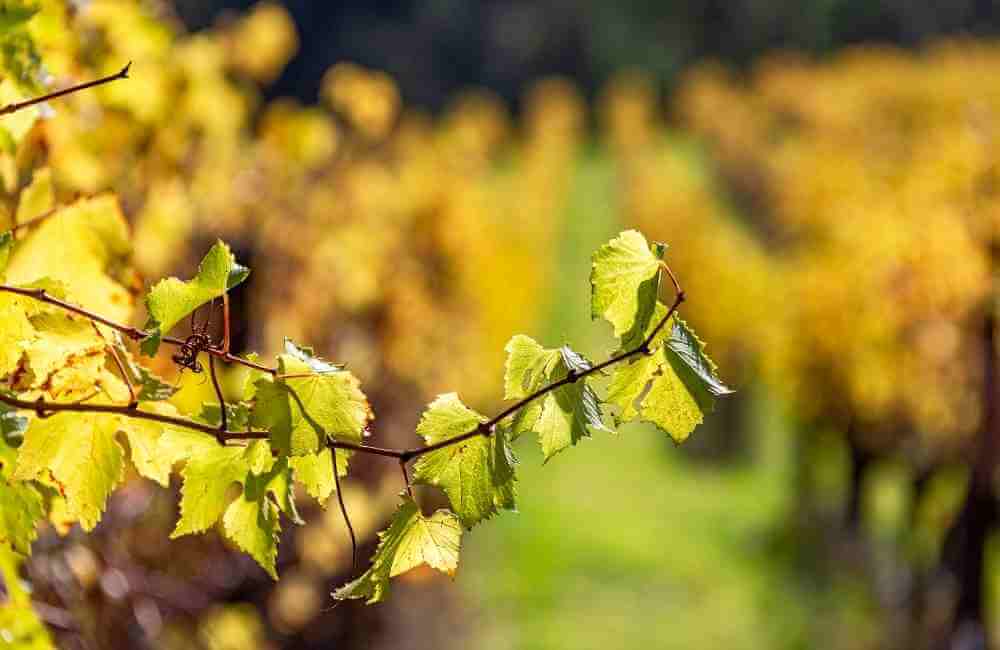 Drinking wine has to do with a certain moment and a certain situation. But also with personal taste and even mood. For instance, the trendy local variety Vidiano has a great body and character.
Another white, Moscato Spinas, is a very flowery and aromatic variety that is also setting a strong trend, especially among women, thanks to a character of its own.
Instead, red varieties such as Kotsifali, or a quality Mandilari will offer the very essence of Crete. These are bottles that carry the character of the island.
And we're not talking about a rustic kind of red, but of wines with character, with plum fragrances, leather, red fruits, and smoky traits.
Approaching Cretan Wines for the First Time
When approaching a Cretan wine for the first time, it's a wise idea to be able to forget about anything else tasted before.
Forget about Cabernet Sauvignon, Merlot, or Syrah. With the native grapes of Crete, it's possible to discover something completely different and impossible to compare to anything savored before.
Local wines help you comprehend the local character and the native tastes that are nothing but a reflection of the island.
Which Cretan Wine are you eager to try?
Thanks a lot to Nikos Miliarakis and Stella Astirakaki for answering all my questions. And for being a constant, authoritative reference for those working with local wines.
Thanks also to Yannis Economou, from Galaxy Hotel Iraklio, who always receives us with stunning hospitality in the most exclusive atmosphere.
Read more about Crete
🛌 Suggested accommodation in Heraklion:
🗺️ More resources to book your trip to Crete:
Pin this Guide to Cretan Wines for Your Next Adventure!
---
You might also want to read these posts about Crete's regions:
---
About my blog: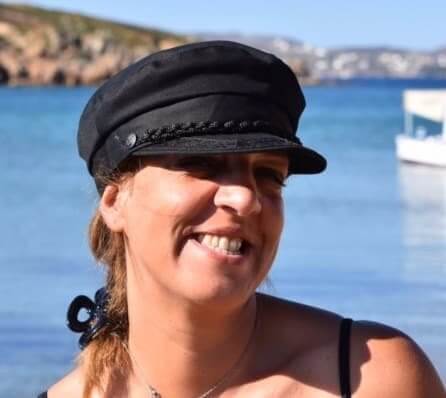 I moved to Crete in 2016. During these years, I learned much about the island.
In Crete, I juggle being a solo mom, hosting culinary tours, and writing for several travel media.
I've written for Greek Reporter, published travel guides about Greece, co-authored DK Eyewitness Top 10 Crete, and had more glasses of frappe than any regular person could ever handle.