Chania is a spectacular gem on the beautiful island of Crete featuring a rich history, a diverse culture, breathtaking landscapes, and delectable cuisine.
In other words, Chania offers a myriad of things to do and see, meaning if you're planning a trip to this beautiful city, you might feel overwhelmed.
Therefore, to help you make the most of your time in this enchanting town, discover how to make the most of 5 days in Chania. Let's get started!
---
Disclaimer: Posts include affiliate links to products or services. I might earn a commission if you make a purchase at no extra cost.
---
5 Days In Chania: Top Things to Do
Whether you're interested in exploring the vibrant Old Town, relaxing on pristine beaches, delving into ancient history, or indulging in the local culinary delights, 5 days in Chania will ensure that you experience the very best of the region.
Chania Day 1: Exploring the Old Town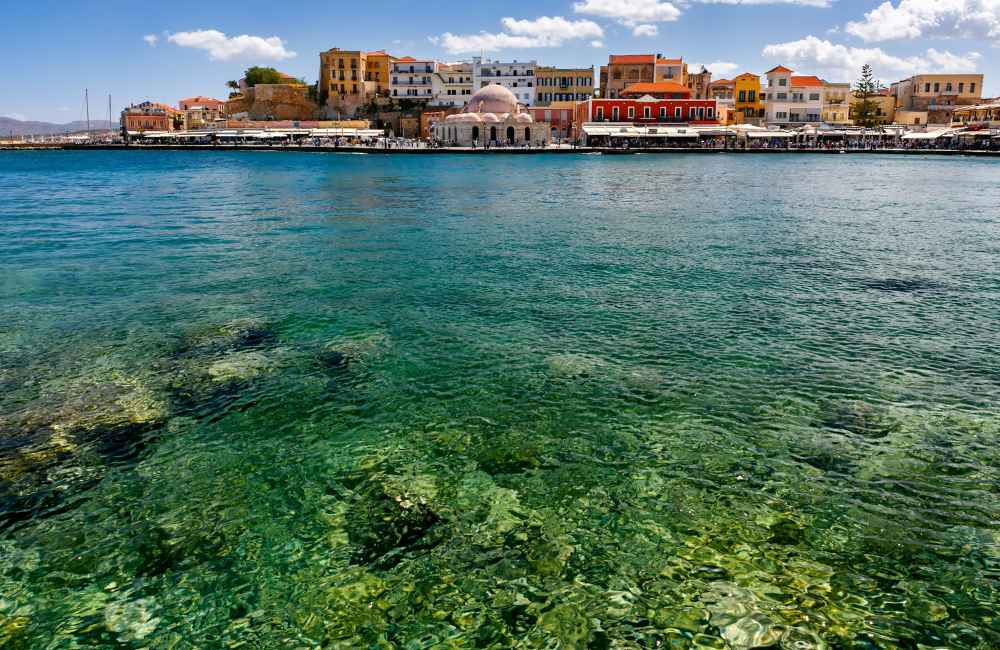 Dedicate your first day to Chania Old Town.
First, after arriving in Chania and checking in to your hotel, begin your adventure by visiting the iconic and bustling Venetian Harbor.
Admire architectural wonders like the Egyptian Lighthouse and the historic Mosque of the Janissaries.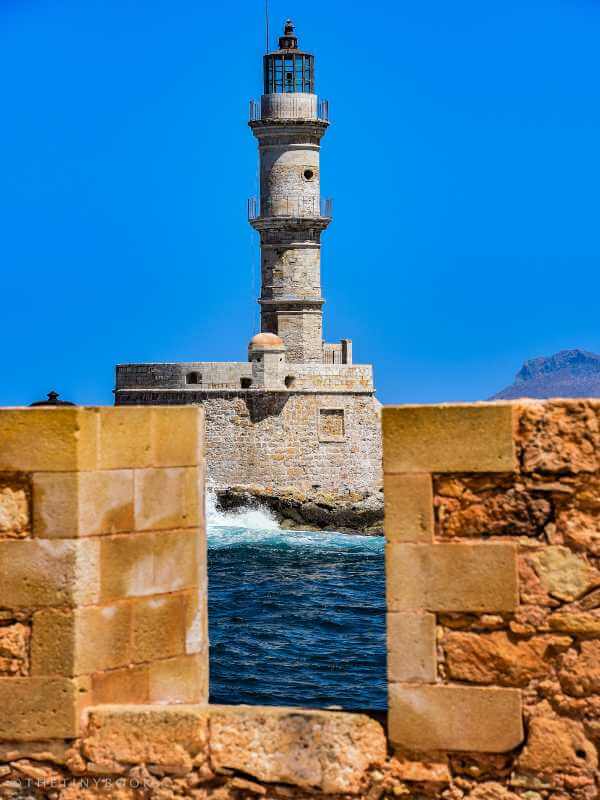 Then, as you wander through the winding streets of the Old Town, browse along the colorful shops, boutique hotels, and welcoming cafes.
But be sure to not miss the chance to explore the Agora, Chania's Municipal Market, where you can sample local delicacies and fresh produce.
Locals know: The Municipal Market of Chania will be closed for renovations until December 2023 (or a bit more…).
End your day with a stroll along the waterfront promenade, basking in the magical atmosphere and savoring a delectable dinner at one of the seaside restaurants while witnessing a breathtaking sunset over the harbor.
If you prefer, you can join a Chania food tour like this one to taste the local food and learn curious facts about our town. If you prefer to also enjoy milder temperatures and refreshing craft beers, check out this Chania sunset tour with local beer tasting.
Chania Day 2: Beaches and Nature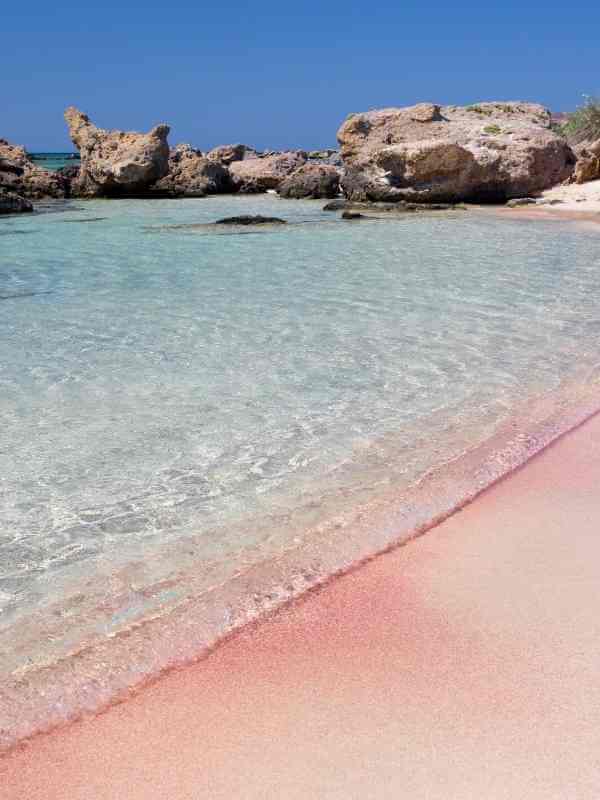 On your second day in Chania, navigate the stunning beaches and immerse yourself in the natural beauty the region offers.
Visit one (or both) of the most renowned destinations in the region, the pink sand beach of Elafonisi or Falasarna, two incredible shores that are known for their breathtaking turquoise waters and long stretches of soft sand.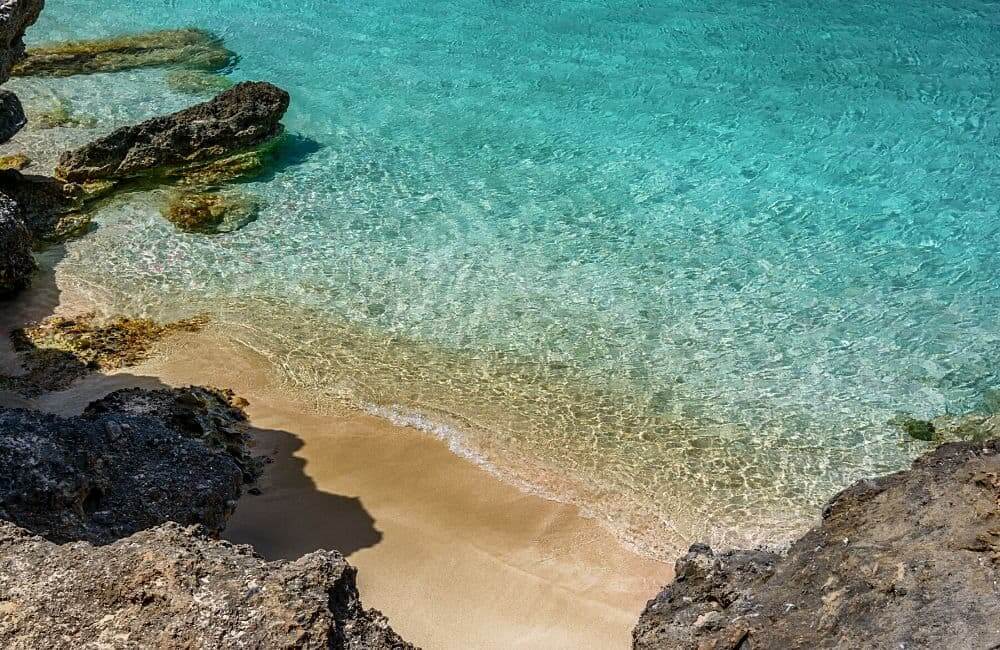 Take a dip in the refreshing sea, unwind under the warm Mediterranean sun, or engage in various water sports and other activities along the coast.
Alternative #1: If beach life is not what you're looking for, and you're more of an adventure enthusiast, devote the whole day to hiking the Samaria Gorge, a mesmerizing natural wonder with scenic landscapes offering an exhilarating hiking experience.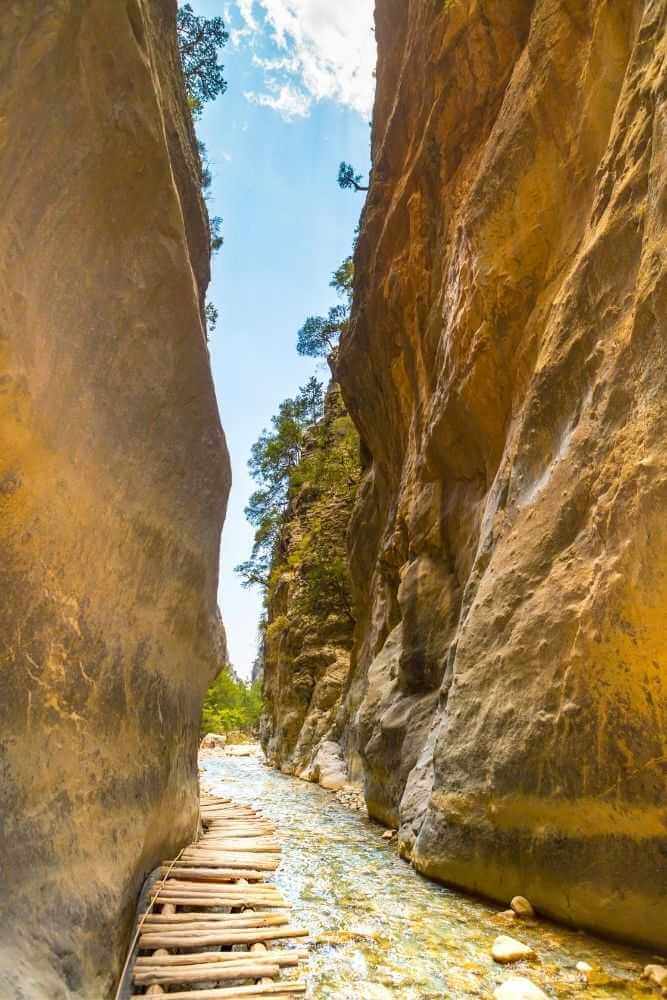 As you walk through the most enchanting gorge in Crete, marvel at the rugged cliffs, beautiful streams, and unique wildlife.
Be sure to take enough time to admire the imposing towering cliffs at the end of the trail and then walk the last kilometers to the coastal town of Agia Roumeli.
In Agia Roumeli, you will catch the ferry that will bring you either to Sougia or Chora Sfakion. Public buses take you back to Chania from both towns.
If you prefer to rely on an organized tour, this Samaria Gorge hike is a best-seller!
Alternative #2: Instead, if you're seeking a more secluded escape, consider a trip to the protected Balos Lagoon.
With its awe-inspiring lagoon surrounded by shallow azure waters, Balos is a paradise waiting to be explored.
Balos' main characteristics include the impressive color of the sea, the white-pinkish sand, and the virgin landscape that surrounds the area. All these features give Balos an exotic feel which makes it one of the most visited spots in the Chania region.
This Boat Cruise to Balos Lagoon & Gramvousa Island offers amazing value for money and makes it really easy to visit the area.
Chania Day 3: Historical and Cultural Sites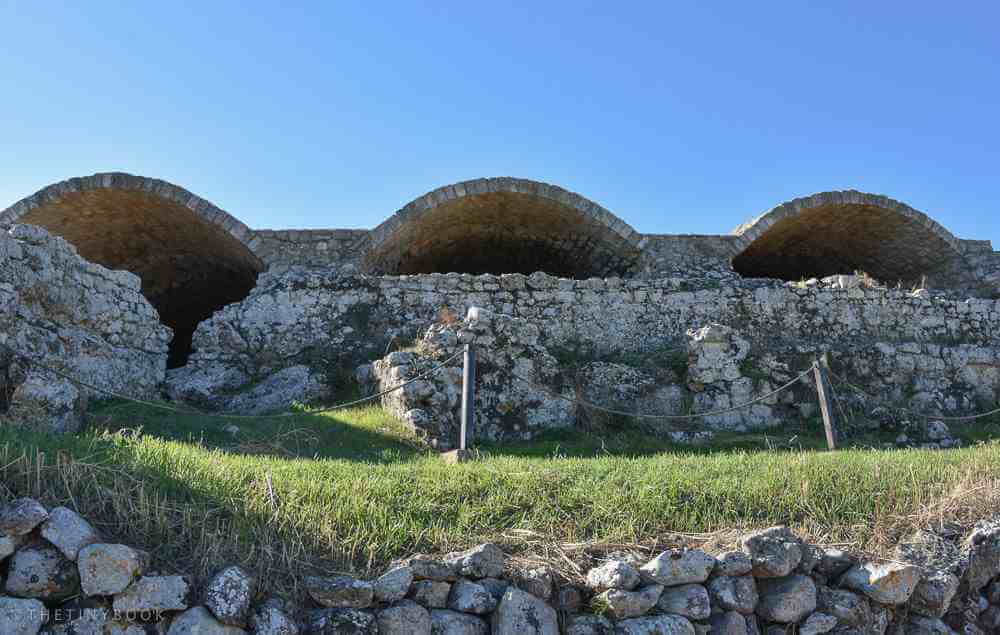 On the third day, immerse yourself in Chania's rich history and diverse culture.
Begin by visiting the new Archaeological Museum of Chania and delve into Crete's ancient past through its impressive collection of artifacts and exhibits.
From Minoan treasures to Roman artifacts, the museum offers a captivating insight into the island's archaeological wonders.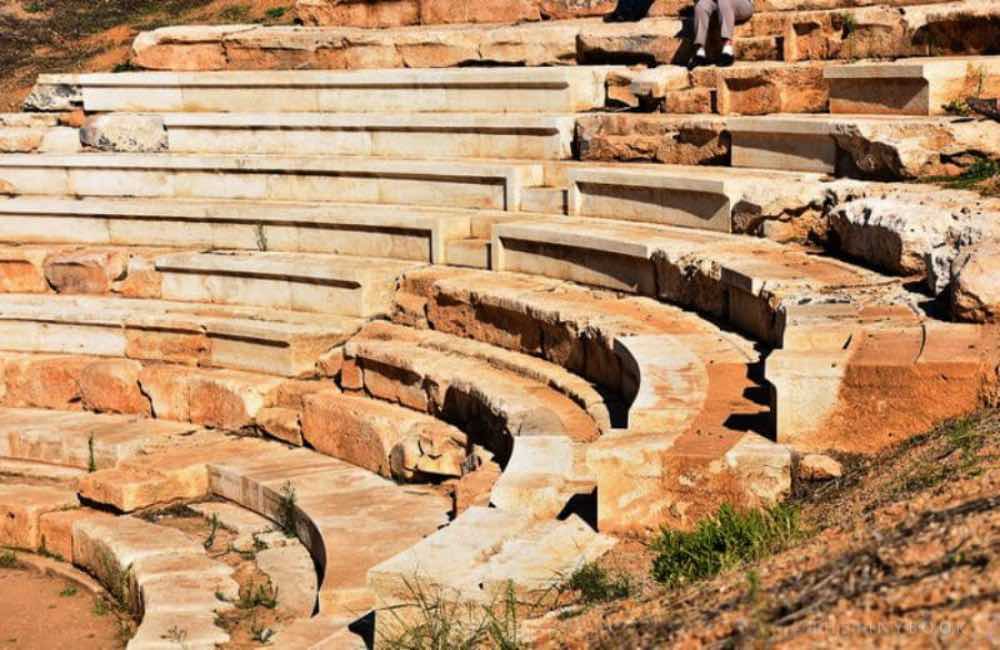 Then, venture to the ancient site of Aptera, overlooking the impressive Souda Bay, Chania's Commercial Port.
Over here, you can explore the remnants of an ancient 5th-century BC city and admire its architectural marvels. Guided tours are available to enhance your understanding of this historical landmark.
After exploring Chania's history, embrace the local culture by attending a traditional music or dance performance in Chania.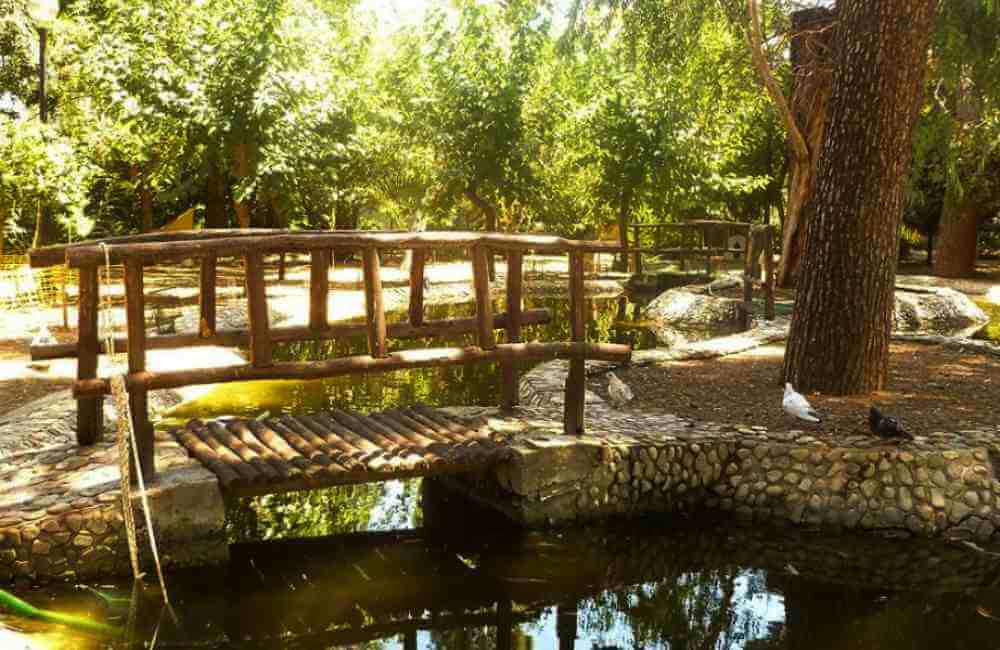 Experience the lively sounds of Cretan music, accompanied by impressive dance performances that showcase the island's rich cultural heritage.
And if you truly want to feel Cretan, take some time to enjoy a cup of Greek coffee in one of Chania's oldest and most lively cafes, Kipos Café.
Finally, end your visit day with a relaxing cultural experience at a traditional hammam, also known as a Turkish bath, to rejuvenate both your body and mind.
Chania Day 4: Day Trip to Nearby Villages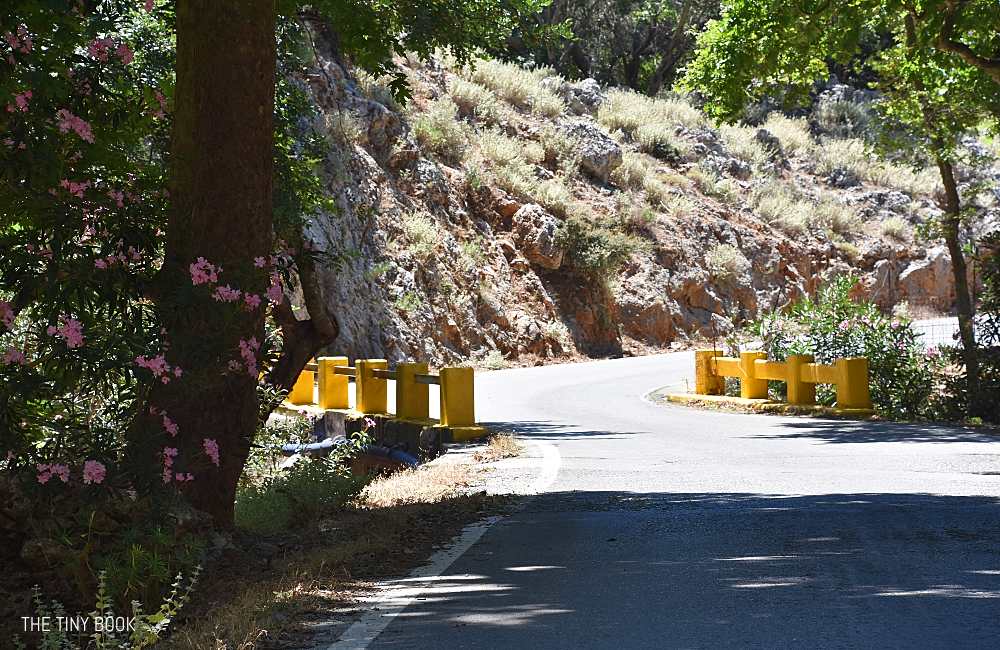 On day 4 of your Chania itinerary, venture beyond the city limits and explore the charming nearby villages.
Start with a day trip with a visit to Manousakis Winery in the village of Vatolakkos, and indulge in a wine-tasting experience, allowing you to savor the unique flavors of Cretan wines and learn about the region's viticulture.
Then venture to the enchanting village of Theriso, nestled amidst breathtaking mountains. In Theriso, you'll be captivated by natural beauty and traditional tavernas serving mouthwatering Cretan cuisine.
Immerse yourself in the local atmosphere, and don't forget to admire and photograph the stunning walls of Therisos Gorge and the green vistas surrounding the village.
Alternative #1: Head south to explore the small but picturesque village of Frangokastello, known for its historical fortress and tranquil beach.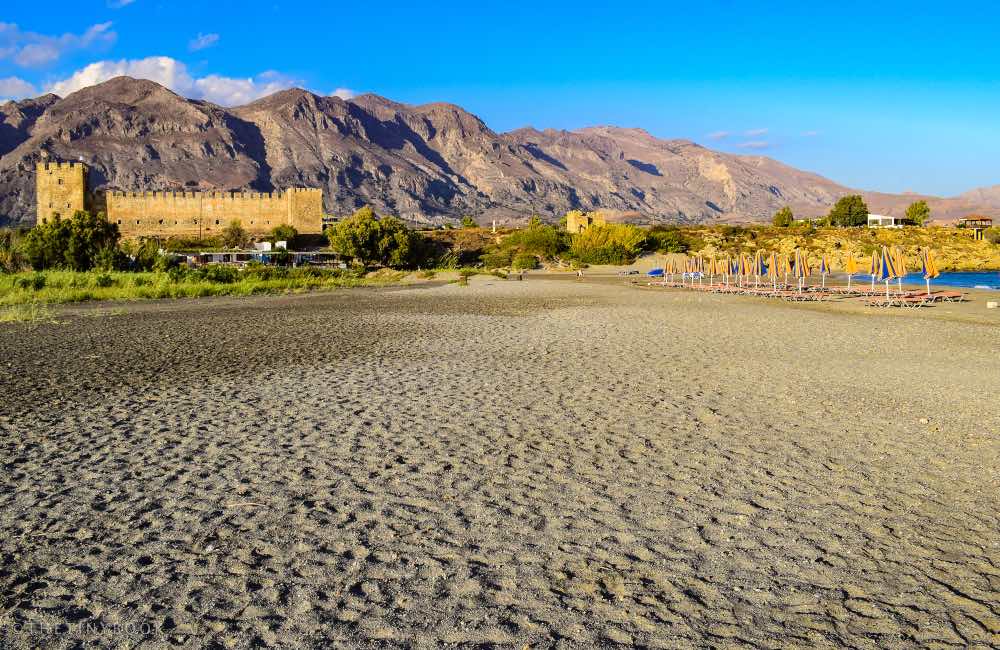 Visit the historic Venetian fortress that gives name to the village and learn about its unique and eerie legends. From the fortress, you can enjoy panoramic views of the surrounding landscape.
Later in the day, you can relax on the sandy beach of Frangokastello, where crystal-clear waters meet the endless blue of the Libyan Sea.
Alternative #2: Drive through Imbros Gorge to reach the southern port city of Chora Sfakion and take a boat to the pristine beaches of Loutro, one of the most beautiful fishing villages in the Chania region.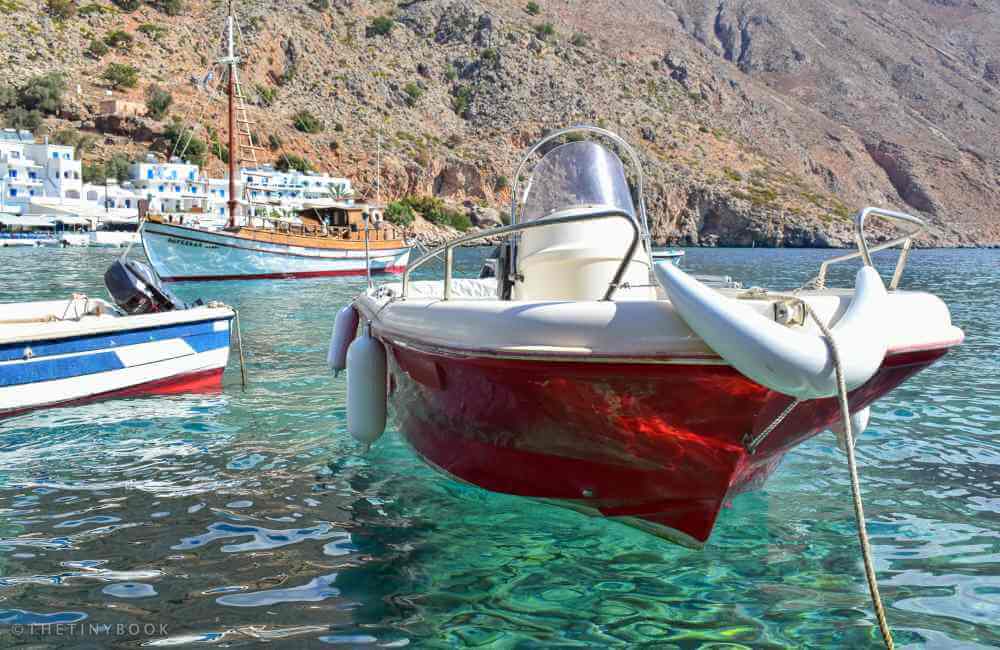 You can spend a relaxing day by the sea, enjoying the crystal clear sea and having lunch in the delicious seafood taverns on Loutro's waterfront.
A day trip to any of these villages will allow you to witness Chania's most authentic and tranquil side.
Chania Day 5: Final Experiences and Departure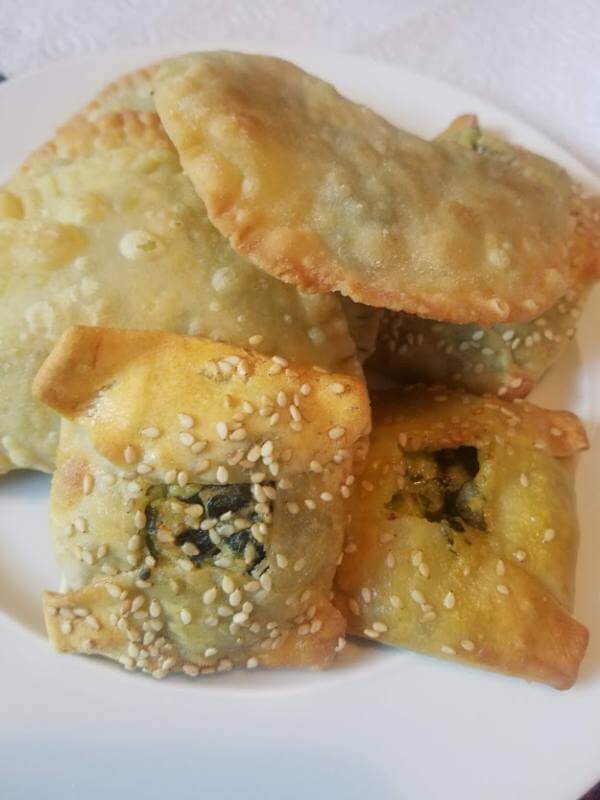 On the final day of your ultimate 5-day itinerary in Chania, take some time to savor the last moments of your stay.
Begin your day with a delightful food tour, exploring the culinary delights that define Cretan cuisine. Sample local delicacies such as dakos or kalitsounia, and bid farewell to the tantalizing flavors that have delighted your taste buds throughout your stay.
And as the time for the departure closes in, reflect on the incredible moments and memories you've created during your time in Chania, knowing that the magic of this place will remain with you long after you leave.
Depart from Chania with a sense of fulfillment, cherishing the remarkable experiences and yearning to return to this captivating destination.
Getting Around Chania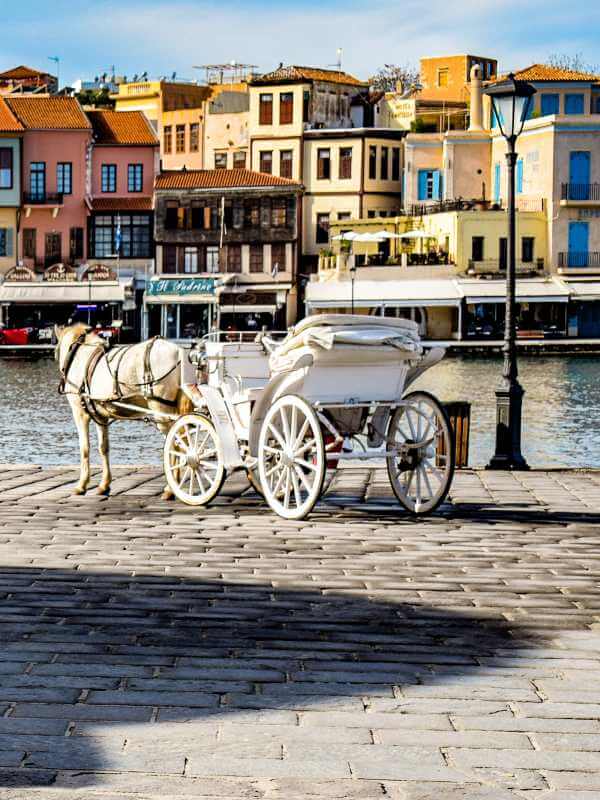 Getting around Chania is easy, allowing travelers to explore everything the city offers effortlessly within the 5 days of this itinerary.
The compact size of the old town allows for long and pleasant walks through narrow streets lined with charming shops, cafes, and historical landmarks.
However, to delve deeper into the island's rich history, Chania has an excellent bus network system connecting the city with other major cities, towns, and villages.
If you want to explore even more of this fantastic island, it is recommended to rent a car.
Driving around the Chania region allows travelers the opportunity to discover hidden gems, secluded beaches, picturesque tiny folk villages, and archaeological marvels that might be hard to reach without a car.
Which car rental service is the best to choose?
If you want to rent a car for your trip and look for the best service, then I am here to help you! Consider choosing Discover Cars, an international car rental booking service present worldwide. This way, you will find the best car for your trip wherever you are!
What to Eat in Chania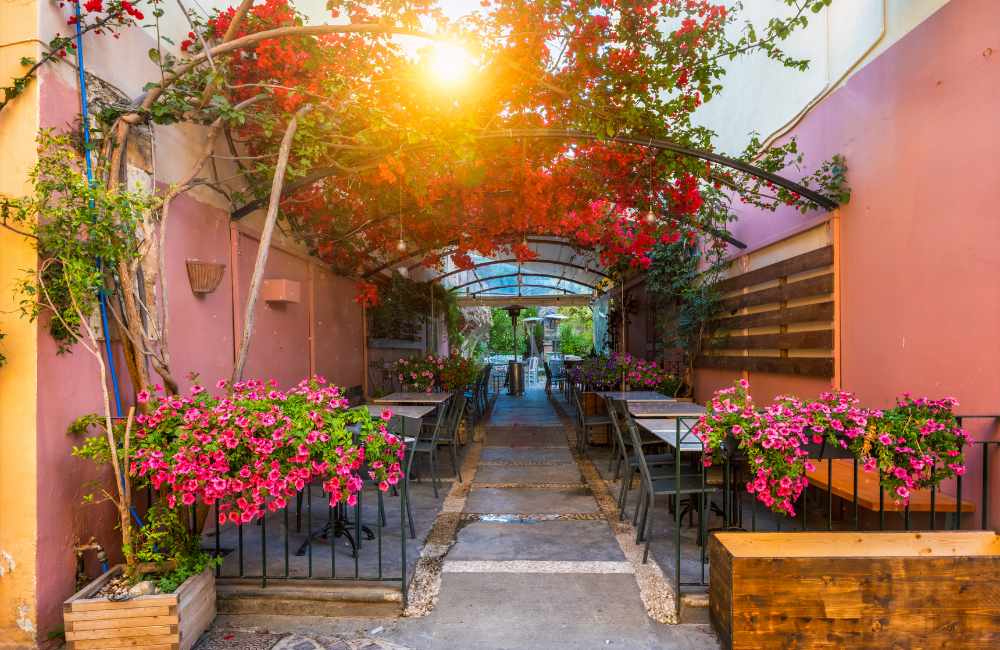 While discovering Chania's marvel with this 5-day itinerary, you should also try the city's delectable cuisine.
When it comes to culinary delights, Chania, Crete, has an array of delicious dishes that will tantalize your taste buds. Start your gastronomic journey with the mouthwatering dakos, a traditional Cretan salad consisting of dried bread, tomatoes, myzithra cheese, and olive oil.
Indulge in kalitsounia, super tasty cheese or herb-filled pastries, and bougatsa, one of the staples in town. Or choose a dish of grilled octopus if you are a seafood enthusiast.
Don't miss out on the famous Cretan lamb, slow-cooked with herbs and served with roasted potatoes.
And, of course, a visit to Chania is incomplete without sampling some exceptional local olive oil and a glass of raki, a local fiery spirit that perfectly complements the flavors of Crete.
Where to Stay in Chania
Chania has plenty of fantastic options for accommodation that suit every traveler's preferences, from luxurious beach resorts and boutique hotels to guesthouses, unique villas, and budget hostels.
For those looking to immerse themselves in the charm of the old town, choose a boutique hotel within the Venetian harbor area. You'll also be close to many historic sites, souvenir shops, and remarkable restaurants here.
If you prefer a more tranquil setting, consider staying in one of the beachside resorts in nearby neighborhoods like Agia Marina or Platanias, or head to the fantastic Akrotiri Peninsula.
These areas offer stunning sandy beaches, a vibrant nightlife scene, and various accommodations suitable for families, couples, or solo travelers.
These are some of the places I recommend in Chania for a short stay.
Five Days in Chania: Final Thoughts
In conclusion, Chania, Crete, offers an ultimate 5-day itinerary promising a delightful blend of history, culture, natural beauty, and culinary experiences.
From wandering through the Old Town's narrow streets to witnessing mesmerizing sunsets at the Venetian Harbour, each day in Chania is filled with unforgettable moments.
Furthermore, exploring the nearby beaches, ancient ruins, interesting museums, and picturesque villages allows for a deeper understanding of Crete's rich heritage.
And most importantly, indulging in the local cuisine, from traditional salads to free-range goat, adds a flavorful touch to your journey.
So get ready for an unforgettable adventure that will leave you yearning to return again and again!
Read more about Chania
🛌 Suggested Accommodation in Chania
🗺️ More resources to book your trip to Crete
Pin this Guide to Enjoy the Best 5 Days in Chania During Your Time in Crete!
---
You might also want to read these posts about Crete's regions:
---
About my blog: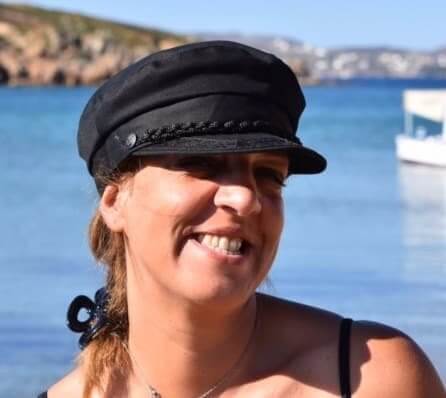 I moved to Crete in 2016. During these years, I learned much about the island.
In Crete, I juggle being a solo mom, hosting culinary tours, and writing for several travel blogs.
I've written for Greek Reporter, published travel guides about Greece, and had more glasses of frappe than any regular person could ever handle.