And yes… this is the face behind this blog!
My name is Gabi Ancarola, and I've been writing this Crete Travel Blog since 2014!
I was born in Buenos Aires, but I've been traveling and living abroad for the last 30 years. I have a degree in literature and a post-degree in translation. And I love backpacking with my family, taking pictures and discovering new places.
I've lived in Italy for over 15 years, my kids Filippo and Federico were born there. I moved to Crete more than 5 years ago, where I work in destination management during summer and as a tech advisor all year long.
In 2017, I published a book about the Greek islands which was followed by a digital guide about Chania and The Tiny Book of Santorini.
My work has been featured by The Culture Trip, Greek Reporter, Huffington Post, Greek TV, and other media, including amazing travel blogs such as The Planet D, Goats on the Road, yTravel, Chasing the Donkey, and Sofia Adventures.
When I have free time, I love to cook pizza with my kids, sip Cretan wines, go to the beach at sunset, and drink cold coffee with friends…
Whenever I have some free time, I also write for local newspapers.
Three completely useless facts about me
That you don't need to know!
I speak 3 languages, none of which is Greek. Still, whenever I'm angry or tired Greek flows naturally. That's great you might say…
Well, not really. It comes together with English, Spanish, and Italian. All in the same sentence. Despite horror and amusement, people understand me.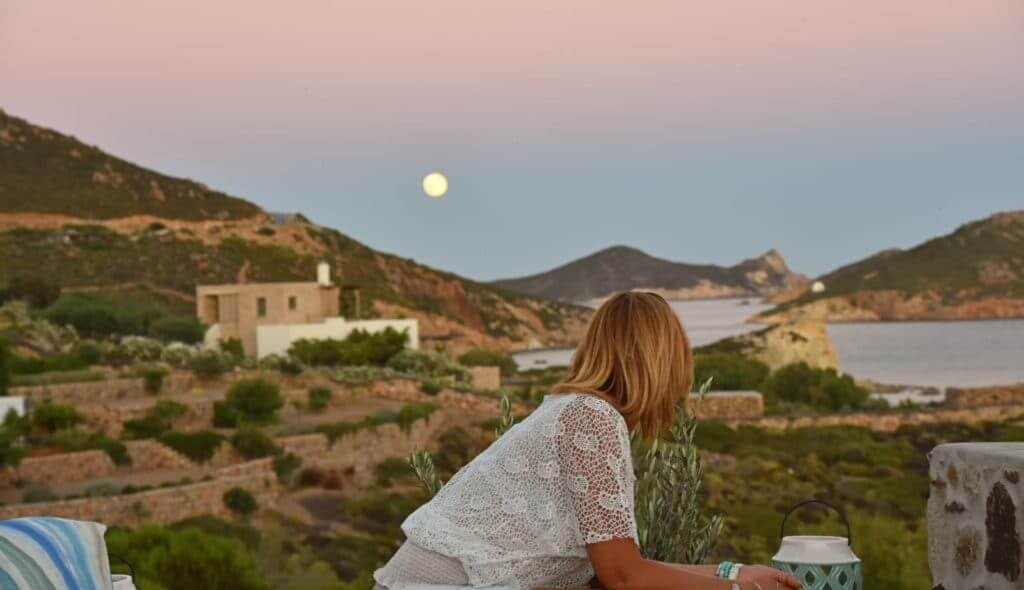 I absolutely, totally, completely hate wasting time, it puts me in the worst of moods! So yes, I start writing at about 6 in the morning and never — never — go to bed before 2 am.
Nobody in the family gets how I haven't collapsed yet. Me neither!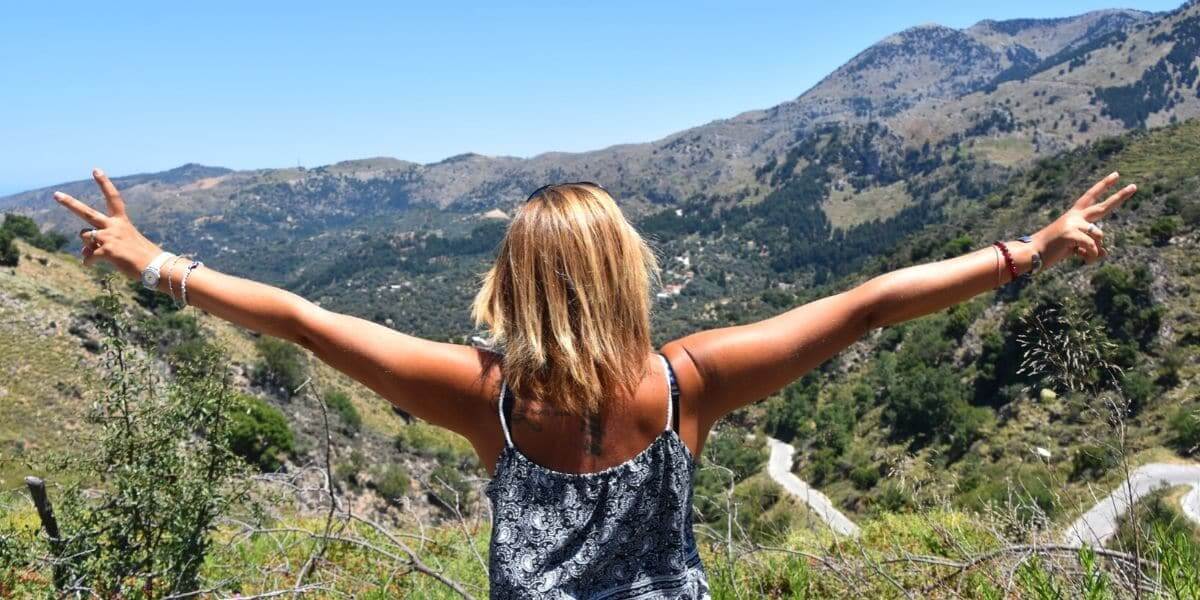 I suffer from vertigo, and I mean big time vertigo… I still have no clue how I manage to travel through the Cretan gorges and mountains. However, I've also found out I couldn't live without them.
My kids and my friends laugh at me… and me? Well, I make fun of myself too!
Are you coming to Crete any time soon?
Get in touch and let me know!