The unique seaside village of Paleochora, on the southern coast of the Chania region, is a favorite place to stay in Crete. The village has a relaxing, laid-back atmosphere hard to find anywhere else. When planning a stay in southern Crete, Paleochora can be a great idea. Close to some of Crete's most spectacular beaches, staying at Paleochora is a brilliant choice to discover the South. In this article, you can check some of the most beautiful Airbnbs in Paleochora for your next holiday in Crete.
---
Disclaimer: Posts include affiliate links leading you to products or services, I might earn a small commission if you make a purchase. This has no extra cost to you but allows me to continue writing articles that are helpful for your travels. I only recommend things I use myself or that I believe will deliver value to you. 
---
Best Airbnbs in Paleochora
Where to Stay in South Crete
Unique Rental Holiday Homes and Airbnbs in Paleochora, Crete
Paleochora is one of my favorite towns in south Crete… well, it's one of the places I prefer all over the island. There are hundreds of amazing beaches, unique things to do in town, and so many day trips that you could have a hard time picking where to go.
Home to some unique shores and with a unique vibe, Paleochora has always been a favorite destination for a vacation on Crete. Located only 77 km south of Chania, not far from Elafonisi, Falassarna, and Sougia, the village is a perfect place to stay to explore the mountain landscape of the South.
In my opinion, renting a car and exploring the wider region of Selino is the best way to get a real close-up view of the local traditions. A holiday in Paleochora can be made of unforgettable hikes by the beach, fantastic swimming sessions in the Libyan sea, and that unique hospitality, typical of the Cretan village.
If you decide to stay in Paleochora, why not take advantage of the beautiful homes available for rent? They have often been recently refurbished and feature all the comfort you want for your trip.
The list below features the most beautiful Airbnbs in Paleochora for an unforgettable holiday in South Crete!
Anma Villa
Check all the things to do in Paleochora and the fantastic beaches in the area
Athinais Villa
You might also like: 2 Fantastic Days in Chania: A Unique City Break in Crete.
Amphitheatre Suites
These are comfortable suites close to every place you need, one of the most convenient vacation homes in Paleochora.
Bitsakis Family I – Paleochora Luxury House
Don't miss this home! It's one of the best holiday homes in Paleochora.
Villa Palaiochora
You might also like: Top Convenient and Beautiful Holiday Homes in Chania, Crete.
Art Apartment
Aristea Apartments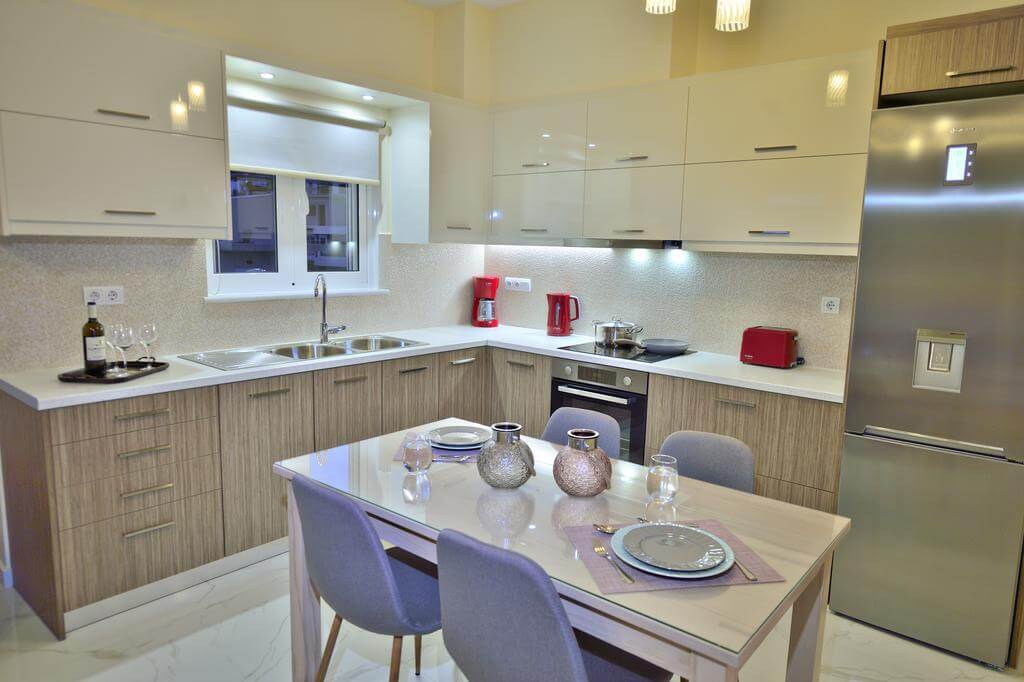 Eden of Grameo
Didn't find what you were looking for?
This post contains the most updated information regarding the best Airbnbs in Paleochora. If you don't have the time to choose a rental home in Paleochora or you'd rather stay at a hotel, check these two places for your next trip to south Crete. These are my favorite hotels in town…
Budget accommodation: Polydoros is a family-run accommodation recently renovated with excellent rates and unique hospitality.
Mid-range accommodation: If you have a somewhat more elastic budget, check the rooms at On the Rocks, just a few meters from the beach.
Luxury accommodation: Discover the beautiful Libyan Princess to upgrade your stay in town.
So… Are you ready to explore Crete? It can be the trip of your lifetime!
---
Are you visiting Paleochora on a day trip from Chania? Check these hotels in town
Best Hotels in Chania
Affordable: Aelia Apartments or Polixeny's Suites in the old town.
Mid-range: Elia Estia in the old town and Civitel Akali Hotel in the new town.
Luxury: Casa Delfino in the old town or Domes Noruz by the sea.
Check also Chania Accommodation Guide and Boutique Hotels in Chania.
What's your favorite Airbnb in Paleochora?
Let me know in the comments below!
You might also want to read these posts:
– Magical Things to Do in Paleochora, Crete – A guide to the best things to do in Paleochora.
– Trip to Crete in September: Things to Do in Crete when the Summer Ends – Top things to do in Crete in September.
– Most Convenient and Pretty Rental Homes in Agios Nikolaos – The best Airbnbs in Agios Nikolaos.
– Crete Travel: What to Pack in your Beach Bag – A guide to packing an organized beach bag.
– More than 35 Fun & Interesting Facts about Crete that will Surprise You! – A list of very curious things about Crete.
LAST-MINUTE PLANS FOR CRETE?
– Use Ferryhopper and Skyscanner for the best ticket rates.
– Find great accommodation deals on Booking.com.
– Compare car rental prices with Discover Cars.
– Check the best tours with GetYourGuide.
– Visit Elafonisi, discover Balos Beach, hike Samaria, or explore Knossos.
– Pack the Lonely Planet Guide to Crete or get my digital guide to Chania.
Pin this Guide to the Best Airbnbs in Paleochora for Your Next Adventures in Crete!
About the author of this blog: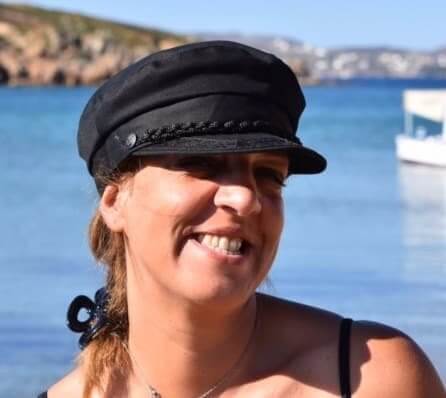 Gabi has been living in Crete for the last five years. Here, she juggles being a solo mom, hosting culinary tours in the summer, translating, and writing for The Tiny Book and her other blogs.
She's written for Greek Reporter, published three travel guides about Greece, and had more glasses of frappe than any regular person would be able to handle.
---
COMING TO CRETE SOON?
Get in touch and let me know!