Planning a vacation to Cyprus? Worried about the expenses this mesmerizing island might have? Well, worry not because with this budget guide, you can discover various aspects of prices in Cyprus, including accommodation, transportation, food, drink, and attractions.
With our helpful insights, you can make the most of your trip without breaking the bank and embark on an unforgettable adventure in Cyprus.
---
Disclaimer: Posts include affiliate links to products or services. I might earn a commission if you make a purchase at no extra cost.
---
Everything You Should Know about Prices in Cyprus
ARE YOU PLANNING YOUR TRIP TO CYPRUS LAST MINUTE?
Be sure to book accommodation and tours in Cyprus ahead of time to ensure availability!
🎟️ Top tours in Cyprus:
🛌 Top picks for places to stay in Cyprus:
🚗 Looking for the best way to get around Cyprus? Check rental car rates for Cyprus now!
💳 In need of money? Use WISE instantly as a digital card and top-up from the app no matter where you are!
How Much Does it Cost to Spend a Vacation in Cyprus?
Frankly, on vacation, you can spend as little or as much as you want. It all depends on your preferences, interests, and travel style.
But to make everything more convenient for you, we will explore the expenses you can expect to encounter while spending time in this stunning Mediterranean gem.
From accommodation and meals to transportation and attractions, we will break down all the major components of your budget.
So, whether you're a budget-conscious traveler or looking to splurge, below you can get a clear picture of how much it costs to spend a vacation in Cyprus.
Prices in 2023: This guide was adjusted after the economic crisis in 2023 that saw an important increase in prices all over Europe and that, as a consequence, also affected prices in Cyprus.
Cost of Accommodation in Cyprus
When it comes to accommodation in Cyprus, travelers have plenty of options to suit their budgets and preferences.
From luxurious beachfront resorts to cozy guesthouses and budget-friendly hotels, the island offers a wide range of choices.
The accommodation cost in Cyprus mainly depends on the location, season, and the level of comfort and amenities provided.
Specifically, in popular tourist destinations like Ayia Napa, Limassol, and Paphos, prices can be higher, especially during peak seasons.
On average, a comfortable double room in a mid-range hotel can start from €60 up to €120 per night.
For those seeking more budget-friendly options, guesthouses, and self-catering apartments can be found for as low as €30 to €50 per night.
Travelers can also rent holiday villas or apartments. These accommodation options are usually the best for families or larger groups.
The price for villas or apartments depends on factors such as size, location, and facilities, but usually, they range between €80 to €200 per night.
However, be sure to keep an eye out for special deals and promotions offered by hotels and accommodations throughout the year, as these can provide opportunities for significant savings.
In short…
Budget hotel: €30 to €50 per night
Mid-range hotel: €60 to €120 per night
Luxury hotel or resort: €150 to €600 or more per night
Villas or apartments: €80 to €200 per night
Cost of Food in Cyprus
Cyprus is a food lover's paradise. So be sure that if you are visiting Cyprus, you are in for a treat with a tantalizing array of culinary delights influenced by traditional Cypriot, Greek, and Mediterranean cuisine.
The cost of food in Cyprus can vary depending on the type of establishment and the dining experience you seek.
In general, the price for dining out in Cyprus can start from as low as €10. But there are plenty of options available for every budget.
If you prefer casual dining at local taverns or small eateries, you can expect to spend around €10 to €15 per person for a hearty meal.
For mid-range restaurants, prices are approximately around €20 to €30 per person.
Fine dining experiences at upscale restaurants may cost €40 or more per person, offering an exquisite culinary journey.
However, apart from dining at eateries, exploring the local markets, bakeries, and supermarkets can be a budget-friendly option for self-catering or grabbing some quick, affordable snacks.
Also, it's worth noting that prices may vary between touristy areas and small, off-the-beaten villages.
However, overall, food in Cyprus offers a delicious blend of quality and value, ensuring a satisfying gastronomic experience for all taste buds.
For a better idea of how much food in Cyprus costs, here are some examples of items you may consume daily:
Ice Cream: €2 to €4
Coffee: €2 to €4
Beer: €3 to €5
A glass of wine: €5 to €10
Bottle of wine in the supermarket: €8 to €20
Looking for a good place to eat in Cyprus? Check out these best-reviewed restaurants in Larnaca.
Cost of Activities in Cyprus
Cyprus offers a plethora of activities and attractions to keep visitors entertained and engaged throughout their stay.
Therefore, the cost of activities in Cyprus can vary based on the type of experience and location.
Popular outdoor activities like hiking, exploring nature trails, or visiting archaeological sites are often quite affordable or even free of charge.
For example, entrance fees to key historical sites such as the Paphos Archaeological Park or the Tombs of the Kings are only about €2.50 to €4. Museums usually charge a fee of €4 to €8 for admission.
Adventure activities like jeep safaris, paragliding, or bungee jumping may also have higher costs, ranging from €50 to €150 per person.
However, you can also find affordable sightseeing tours of Cyprus' countryside, like this trip taking you to Troodos, Paphos Forest, Kykkos, and Omodos for as low as €25 per person, it might not be as adventurous as a safari, but the landscapes you'll see will still enchant you!
It's essential to plan and budget accordingly for the activities you wish to participate in and consider any special packages or deals that may be available during your visit.
Overall, Cyprus offers a diverse range of activities to suit different interests and budgets, ensuring there is something for everyone to enjoy.
How Much You Need to Get Around Cyprus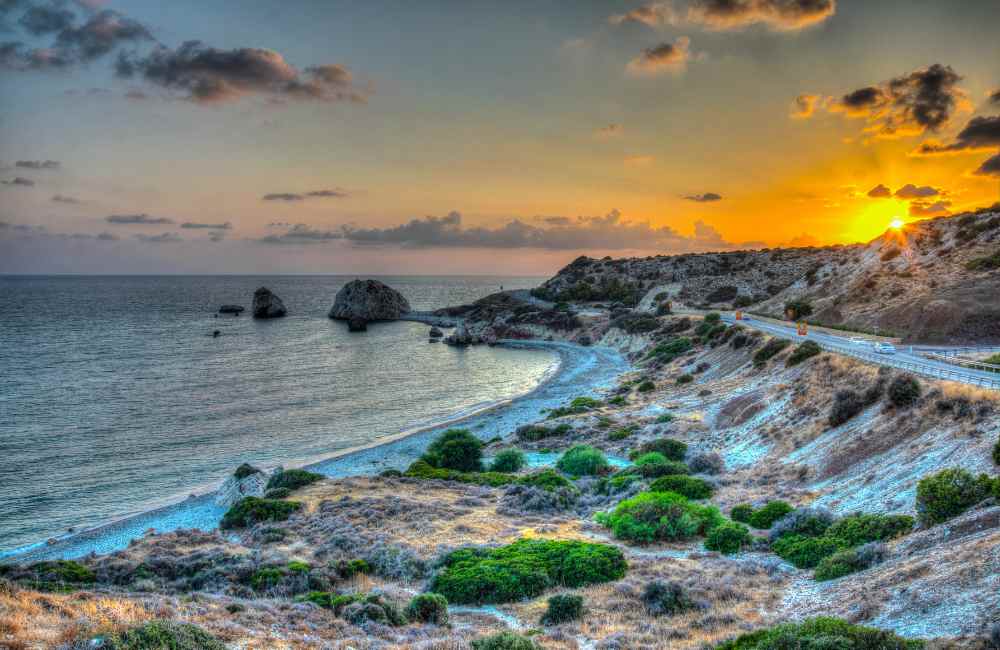 Generally, the amount of money you need to get around Cyprus depends on your preferred mode of transportation.
Public transportation, such as buses, is the most cost-effective option, with single tickets ranging from €1.50 to €3 for local routes.
Taxis are another convenient option, but prices can be higher, with a starting fare of around €3.50 and an additional charge per kilometer.
Renting a car offers flexibility, but costs can vary depending on the vehicle and rental company. On average, car rental prices start from €25 per day. But you also need to consider fuel costs and parking fees when planning your transportation budget.
Overall, with careful planning and consideration of your transportation needs, you can navigate Cyprus effortlessly and without breaking the bank.
Arriving in town late at night?
If you arrive in a new city late at night, with heavy luggage, without local currency, or are unsure about taxi fares, Welcome Pickups comes to the rescue!
Welcome Pickups is a 5-star airport taxi company with local English-speaking drivers, flight monitoring for delays, and a flat pre-paid fee. Welcome Pickups offers a great experience and safety to its travelers.
How Much Does it Cost to Travel to Cyprus?
The best way to travel to Cyprus is by flying. Cyprus has two international airports, Larnaca and Paphos.
The cost of flying to Cyprus can vary depending on the departure location, airline, travel dates, and the class of service chosen.
On average, round-trip flights to Cyprus from major European cities can range from €150 to €400, although prices may be higher during peak travel seasons.
It's advisable to book your flights in advance and compare prices from different airlines or travel agencies to secure the best deals.
Additionally, being flexible with travel dates and considering alternative airports can sometimes result in lower fares.
✈️ Search for cheap flights with CheapOAir.
Another way to travel to Cyprus is by ferry, which provides a unique and scenic option for reaching the island. Ferries depart from Piraeus in Greece, with prices varying based on the departure point and the type of cabin or seat chosen.
Ticket prices typically range from €30 to €100 one way, offering a relaxing and enjoyable experience.
⛴️ Check out ferry ticket fees and schedules
Cyprus Saving Tips: How to Save Money and Lower Your Cyprus Costs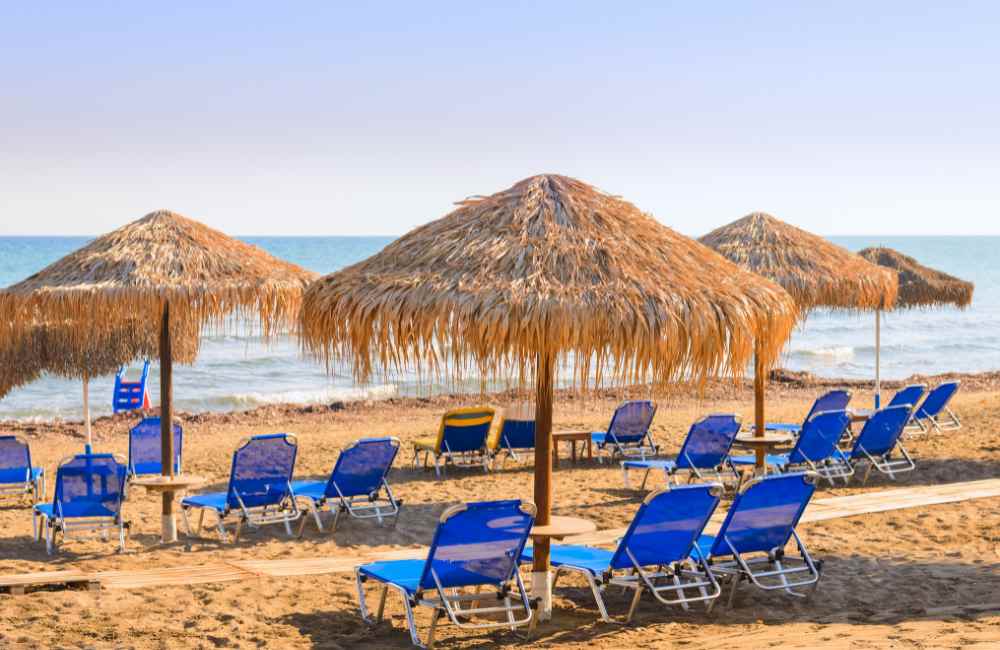 Looking to save a few extra euros when visiting Cyprus? Check out these tips:
Visit Cyprus in the Low Season
Visit Cyprus in the low season to save money and lower your Cyprus costs.
Many tourists flock to this Mediterranean island during the summer months, but if you plan your trip during the off-peak season, you can take advantage of lower accommodation rates, cheaper flights, and discounted activities. And have fun too!
For instance, when we visited Larnaca and Nicosia in December, the weather was pleasant and many attractions were not only but virtually empty too!
So, not only will you be able to explore the stunning beaches and picturesque villages without the crowds, but you can also enjoy the local cuisine and cultural experiences at a more affordable price.
Get Off the Tourist Trail
Another excellent way to save money and lower your Cyprus costs is getting off the tourist trail.
Specifically, instead of sticking to the popular tourist spots, venture out to less-visited areas where you'll find cheaper accommodations, dining options, and activities.
So, visit off-the-beaten-path destinations to explore local markets, dine at family-run restaurants, and discover hidden gems that offer authentic experiences at lower prices.
Tips by A Local
Generally, Larnaca is the cheapest district in Cyprus, but it is still a beautiful coastal city with various attractions to explore and activities to partake in.
Apart from Larnaca, the Paphos district offers many affordable accommodation options, eateries, as well as activities, including hiking, boating, water sports, and discovering incredible archaeological sites.
Additionally, Cyprus has many local markets and festivals in various towns where you can find fresh produce, local ingredients, snacks, and even art and crafts at affordable prices.
Book Tours in Advance (Or at the very last minute)!
It's advisable to book in advance or wait until the very last minute to save money on tours in Cyprus. Booking ahead allows you to secure early bird discounts and avail of special offers.
On the other hand, booking last minute can lead to discounted rates as tour operators try to fill the remaining spots.
So, keep an eye out for deals and be flexible with your plans for maximum savings.
Prices in Cyprus: Bottom Line
So, as you can see, Cyprus offers a diverse range of experiences that can suit different budgets.
In fact, if you are seeking affordable local cuisine, reasonably priced accommodations, or exploring cost-effective activities, Cyprus can definitely offer a convenient and budget-friendly experience while still offering a remarkable vacation filled with beauty, culture, and memorable experiences.
So, with proper research and planning, you will surely be able to make the most out of your trip to Cyprus.
Basic Things to Know about Cyprus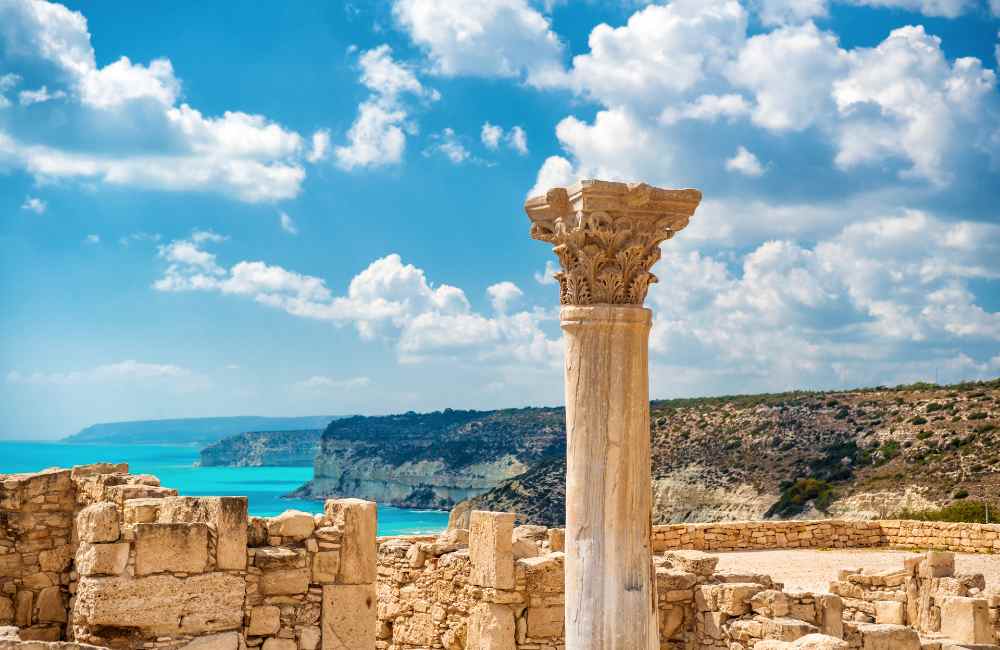 Keep this useful information at hand and use it when planning your trip to Cyprus: Bookmark this guide!
Where is Cyprus and How to Get There
Cyprus is located in the southeast portion of the Mediterranean Sea, and southwest Asia. The country stands facing the south of Turkey and the Middle East.
It is just a few hours away from many European cities while several low-coast companies have year-round flights to Larnaca and Paphos, two of the most important towns on the island.
While Larnaca International mostly receives commercial flights from the rest of Europe and is active all year round, Paphos International mostly caters to charter flights during the high season (although some commercial flights arrive in Paphos also in winter).
✈️ Search for cheap flights with CheapOAir.
How to Move Around in Cyprus
One of the most popular ways to explore the island is by renting a car, which gives you the freedom to travel at your own pace and visit more remote areas.
Which car rental service is the best to choose?
If you want to rent a car for your trip and look for the best service, then I am here to help you! Consider choosing Discover Cars, an international car rental booking service present worldwide. This way, you will find the best car for your trip wherever you are!
However, if you prefer not to drive, plenty of buses and taxis are available, particularly in larger towns and cities. The public bus system is affordable and efficient, with regular services connecting major tourist destinations.
For shorter journeys, you may also want to consider renting a bike or scooter, which can be a fun and eco-friendly way to get around.
Whatever your preferred mode of transportation, getting around Cyprus is easy and convenient, making it the perfect destination for a one-week itinerary.
Read more about Cyprus
🛌 Suggested Accommodation in Cyprus:
Pin this Guide to Prices in Cyprus and Get Ready for an Unforgettable Trip!
---
You might also want to read these other Cyprus articles:
---
About my blog: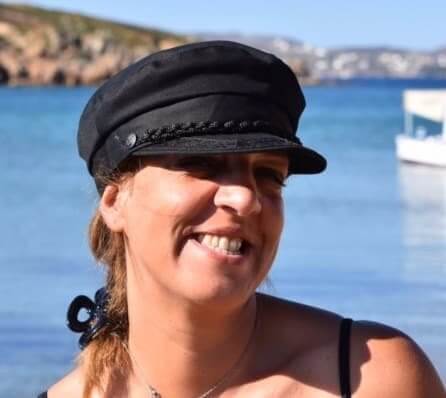 I moved to Crete in 2016. During these years, I learned much about the island.
In Crete, I juggle being a solo mom, hosting culinary tours, and writing for several travel blogs.
I've written for Greek Reporter, published travel guides about Greece, and had more glasses of frappe than any regular person could ever handle.