Larnaca is the oldest city in Cyprus, offering fantastic experiences that combine history, culture, art, and nature. It's a beautiful city where the East meets the West, allowing travelers to admire various historical landmarks.
But sometimes, the best way to experience a city's culture is through food. Cypriot cuisine has unique flavors similar to the country's history, meaning it has a fusion of Eastern and Western influences.
Here we bring you eleven of the best restaurants in Larnaca that you cannot miss!
---
Disclaimer: Posts include affiliate links to products or services. I might earn a commission if you make a purchase.
---
Best Restaurants in Larnaca
ARE YOU PLANNING YOUR TRIP TO CYPRUS LAST MINUTE?
Be sure to book accommodation and tours in Cyprus ahead of time to ensure availability!
🎟️ Top tours in Cyprus:
🛌 Top picks for places to stay in Cyprus:
🚗 Looking for the best way to get around Cyprus? Check rental car rates for Cyprus now!
💳 In need of money? Use WISE instantly as a digital card and top-up from the app no matter where you are!
Where is Cyprus and How to Get There
Cyprus is located in the southeast of the Mediterranean Sea and southwest Asia. The country stands facing the south of Turkey and the Middle East.
It is just a few hours away from many European cities while several low-coast companies have year-round flights to Larnaca and Paphos, two of the most important cities on the island.
While Larnaca International mostly receives commercial flights from the rest of Europe and is active all year round, Paphos International mostly caters to charter flights during the high season (although some commercial flights arrive in Paphos also in winter).
Moving Around in Cyprus
If you're bold enough to drive on the left (or you already do it in your country), then get ready for a stunning adventure! Driving in Cyprus is certainly a stunning experience that will take you to discover the best of the island.
We did it and enjoyed several towns at our own pace as well as amazing landscapes that we were really not expecting.
Which car rental service is the best to choose?
If you want to rent a car for your trip and look for the best service, I am here to help you! Consider choosing Discover Cars, an international car rental booking service present worldwide. This way, you will find the best car for your trip wherever you are!
When moving around in the city, remember that bike rental is an affordable and healthy way to move around.
To reach more distant places and in case driving is not what you want, then the local bus network, as well as taxis, are all good alternatives.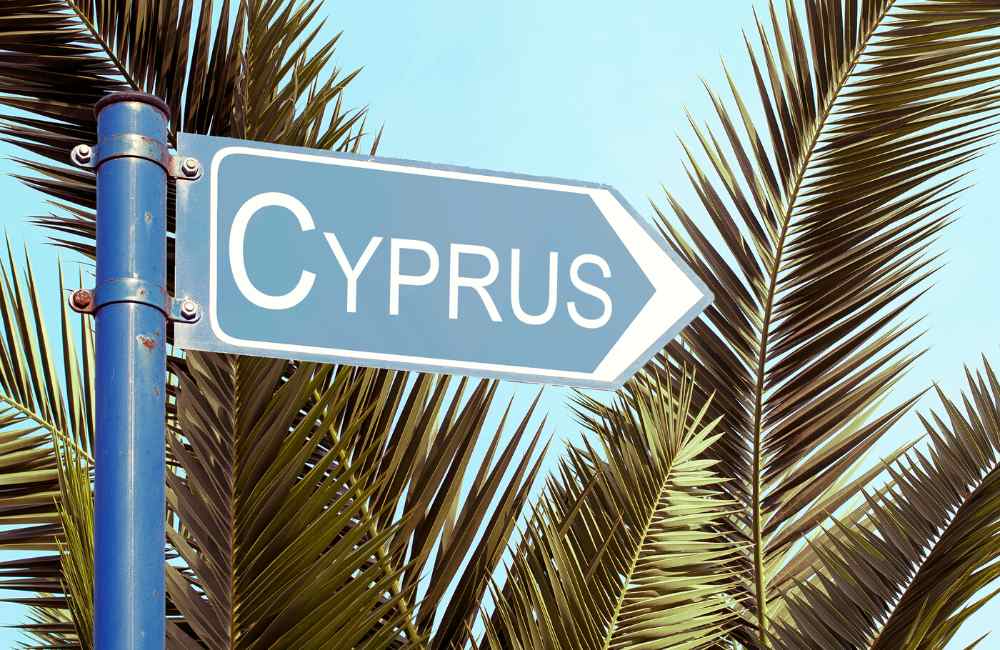 There are no trains or metros on the island, so these are about all the options available to move around. Of course, to visit specific sites and attractions, joining tours and excursions is also a good idea if you want to avoid renting a car.
Where to Eat in Larnaca
When in Larnaca, you shouldn't miss some of its must-visit tourist attractions including the church of Saint Lazarus, the Mosque of Hala Sultan, a Lusignan Medieval Fort, and the ancient city of Kiti.
But also, dining in town will be a unique cultural experience!
To help you experience the city's distinctive tastes, we gathered the 11 best restaurants around Larnaca. So, keep reading to find out where to dine next time you are in Larnaca.
To Sieradiko
Definitely, the place where to come back again and again when visiting Larnaca, this is my favorite place for a traditional dinner in town.
Over here you will be able to try the authentic culture of Greek and Cypriot mezedes, delicious wines, and everything at a very affordable price. Don't forget to book in advance, the place is always full!
Lush Beach Bar
Lush Beach Bar is a popular restaurant in the busy Makenzy Beach district for breakfast, lunch, and dinner. It serves delectable European cuisine, sushi, and tasty drinks, both hot and cold beverages and alcoholic drinks.
The restaurant offers outdoor seating with stunning views of the Mediterranean Sea, as well as a modern indoor seating area for the colder months of the year. Often, the bar features live music, making the atmosphere livelier.
The Blue Pine Bar & Restaurant
The Blue Pine Bar & Restaurant is a popular spot right in the city's heart. It has a wide selection of spirits, beers, and delicious pub grub, such as burgers, pizza, wraps, and sandwiches.
The bar features a unique retro ambiance, exciting accents, and a friendly environment. Each table has a separate TV to watch your favorite sport, making it a perfect spot to hang out with friends and enjoy a lively and cheerful dinner outing.
Ammos Beach Bar
Ammos is a lively bar and restaurant to have a drink and delicious food while enjoying magnificent sea views. Although it is a popular restaurant, Ammos also operates as a nightclub that matches its elegant and vibrant ambiance.
Also, Ammos' service is always top-notch, making it an ideal spot to enjoy summer vibes or even a fun cold winter night with good company, tasty cocktails, and delectable snacks.
Stou Roushia
Located near Larnaca's town hall, Stou Roushia is a local tavern serving authentic Cypriot cuisine in a warm and welcoming environment. Its menu includes hearty green beans and chicken, juicy beef stew, and spicy cheese.
Every dish is prepared with local, fresh ingredients making the food experience tastier and healthy. But what makes the restaurant a top choice is the charming and homey courtyard, as well as the friendly and helpful staff.
Militzis Traditional Tavern
Set in a traditional environment, Militzis Tavern is the best spot for delicious Cyprus soul food. It serves the highest quality dishes and has something for every taste and preference.
Furthermore, the restaurant is also popular among locals, so you can be sure that this is an excellent location for authentic local cuisine. Additionally, it is by Larnaca's seaside walkway, creating an even better dining experience.
Valtou Rigani
Valtou Rigani is an excellent Greek restaurant for delicacies such as souvlaki and gyros with dips, salads, pita bread, and other traditional recipes. The food is fresh and mouthwatering, so you will definitely not be disappointed.
It has an inviting and friendly atmosphere allowing you to have a relaxing lunch or dinner with friends, family, or your partner. It is the perfect location after a long walk or a dip in Larnaca's beautiful sea.
To Kazani
To Kazani is a traditional tavern with unique decor. It features checkered tablecloths, plants, and various folk ornaments, creating an intimate and cozy ambiance.
The menu consists of mainly flavorful Cypriot dishes of the highest quality. Furthermore, all the meals are exceptionally well presented and at generous portions. So, if you decide to dine here, be sure to be hungry in order to try as much as possible.
Art Cafe 1900
Art Cafe 1900 is a charming spot with an artistic flair. Its walls feature painting prints, framed newspaper articles, photos, and posters. Also, the tables and cabinets are covered with pots, ornaments, and unique trinkets, creating a vintage environment.
The cafe's interior reminds of a pub, and indeed it has a wide selection of local and imported beers. However, it also offers a fusion of traditional Cypriot cuisine, Middle Eastern, and Mediterranean food.
Italia Spaghetteria
Italia Spaghetteria is a well-known family-owned restaurant, operating for more than 25 years. It is the perfect location to have something different from Cypriot cuisine and to taste authentic Italian cuisine.
Owners Antonis Kasapis and his Italian-born wife Daniella always welcome their guests with a warm smile and provide excellent service and delectable food.
Nippon Japanese Restaurant
If you want to take a break from the heavily flavored, meaty Mediterranean food, the Nippon Japanese Restaurant is the perfect destination for something lighter and different.
The restaurant is well-known for its delicious food and excellent service. It offers fresh seafood and a delectable combination of other ingredients. Also, the restaurant has an elegant and inviting atmosphere, making their dining experience top-notch.
If you want to taste Cyprus' distinctive flavors, be sure to visit a traditional tavern. Not only will it leave you satisfied and happy, but it will also surprise you with the amount of food and the diverse dishes.
Still, while in Larnaca, indulge in the city's relaxing and carefree lifestyle by dining at one of the many pubs, cafes, and beach bars.
---
Have you ever been to any of these Larnaca restaurants in Cyprus?
Let me know in the comments below!
You might also want to read these Cyprus blogs:
🛌 Suggested Accommodation in Cyprus:
Pin this Restaurant Guide to Larnaca, Cyprus!
---
Read more about Cyprus Island:
---
About my blog: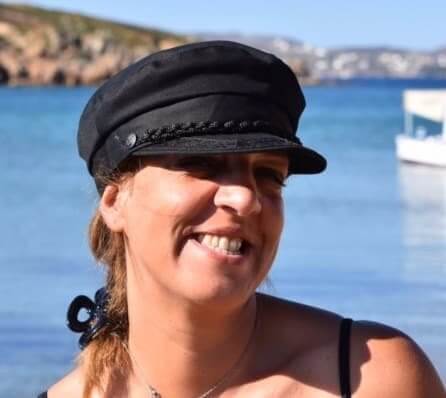 I moved to Crete in 2016. During these years, I learned much about the island.
In Crete, I juggle being a solo mom, hosting culinary tours, and writing for several travel media.
I've written for Greek Reporter, published travel guides about Greece, co-authored DK Eyewitness Top 10 Crete, and had more glasses of frappe than any regular person could ever handle.