Paphos is a beautiful coastal city located on the southwest coast of Cyprus. And although it is one of the smallest districts on the island, it's famous for its rich history, stunning natural scenery, and vibrant culture.
So, it's no surprise that Paphos has become a popular destination among tourists.
If you're planning a trip to this charming city, here are some things you should definitely do and the best areas to stay.
---
Disclaimer: Posts include affiliate links to products or services. I might earn a commission if you make a purchase at no extra cost.
---
Things to Do in Paphos, Cyprus
ARE YOU PLANNING YOUR TRIP TO CYPRUS LAST MINUTE?
Be sure to book accommodation and tours in Cyprus ahead of time to ensure availability!
🎟️ Top tours in Cyprus:
🛌 Top picks for places to stay in Cyprus:
🚗 Looking for the best way to get around Cyprus? Check rental car rates for Cyprus now!
💳 In need of money? Use WISE instantly as a digital card and top-up from the app no matter where you are!
Let's begin by learning some basics about Paphos…
Where is Paphos
Sometimes also written as Pafos, Paphos is Cyprus' top tourist resort, is located on the west of the island.
Super busy especially from June to the end of August, the town is not just a place where to seek sunny moment by the sea and long days swimming, but also a fantastic destination to uncover the secrets of Cyprus' past.
Home to amazing archaeological ruins, little traditional villages, the impressibe Forest of Paphos, on the estern side of the region, and one of the most isolated areas in the west, the unspoilt Akamas Peninsula.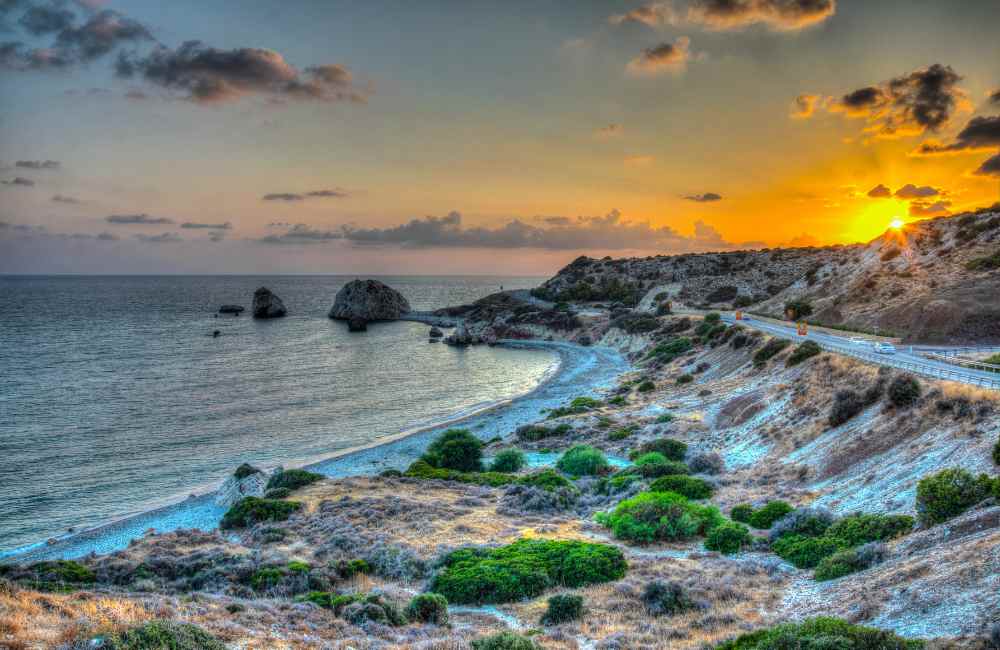 During your stay in Paphos, make some time to visit both Kato Paphos (Lower Paphos), buzzling and more touristic, but also home to Paphos Archaeological Park; and Krima (or Upper Paphos), the old center of the settlement, with more authentic neighborhoods, and housing some good museums.
What to Do in Paphos
On no particular order, these are the things you cannot miss during a trip to Paphos, Cyprus, take a look!
Visit the Paphos Archaeological Park
The Paphos Archaeological Park is one of the most popular tourist attractions in Paphos and even the whole island.
It is a sprawling park that is home to a wide range of ancient ruins, including the impressive Roman amphitheater, which dates back to the 2nd century AD.
The park is also home to the House of Dionysus, a beautifully preserved Roman villa with stunning mosaics, and the Tombs of the Kings, a necropolis dating back to the 4th century.
In the same area, interesting sites include the Archaeological Site of Nea Paphos, the Forty Columns Fortress, Paphos Mosaics, and the Villa of Theseus.
The park is a must-visit for anyone interested in history and archaeology. The ruins are well-preserved and provide a glimpse into the past.
Explore the Paphos Old Town
Paphos Old Town is a charming maze of narrow streets and alleys, with traditional Cypriot houses and quaint shops selling souvenirs, handmade crafts, and local produce.
It is a great place to take a stroll and soak up the city's diverse and unique atmosphere.
The Old Town is also home to a number of historic buildings, including the church of Agia Kyriaki Chrysopolitissa, which dates back to the 13th century. Also, you can take a walk along the seafront of the Mediterranean Sea.
Last but not least, in the Old Town you will find various restaurants and cafes where you can enjoy delicious traditional Cypriot cuisine.
Relax on the beach
Paphos is blessed with some of the most beautiful beaches in Cyprus. The beaches are known for their crystal-clear waters and soft golden sand.
Furthermore, whether you're looking for a lively beach with plenty of water sports and activities or a quieter and more secluded spot, Paphos has many beaches you can choose from.
One of the most popular beaches in Paphos is Coral Bay. It's a lively beach with plenty of restaurants, cafes, and bars. It is also a great place to go for snorkeling or scuba diving.
Visit Paphos Castle
Paphos Castle is an iconic landmark that dominates the city's harbor. This impressive fortress was built by the Byzantines in the 13th century and has since been used as a prison, a salt store, and a storage facility.
Today, it is a popular tourist attraction and hosts various cultural events throughout the year.
Visitors to the castle can take a guided tour or explore it on their own.
Explore Paphos' Many Museums
As already indicated, Paphos is rich in history and culture, so visiting one or more of its museums is an excellent way to explore the island's heritage.
The Archaeological Museum of Paphos is a must-visit. It displays an impressive collection of artifacts from the Neolithic era to the Middle Ages. For art lovers, the Byzantine Museum offers a fascinating insight into the art and architecture of the Byzantine Empire.
>> The Archaeological Museum of Paphos is open every day from 9 am to 4.30 pm, except on Mondays, which is the day the museum remains closed to the public.
The museum is wheelchair accessible and offers free parking.
The entrance is free. More info on the official website.
Another place to visit is the Ethnographic Museum, which provides a glimpse into traditional Cypriot life.
>> The Ethnographic Museum opens from Monday to Saturday from 10 am to 5 pm, and on Sundays from 11 am to 5 pm – website.

Take a Cruise to Blue Lagoon (Akamas)
Take a cruise on a mesmerizing journey to the Blue Lagoon, a hidden gem within the pristine beauty of the Akamas Peninsula.
Blue Lagoon is an idyllic haven renowned for its crystal-clear turquoise waters and surrounding lush landscapes, hence the perfect spot to escape from the hustle and bustle of the city.
As you set sail on a leisurely cruise along the peninsula's stunning coastline, take some time to just admire the striking contrast between the azure sea and the verdant cliffs that rise majestically above the water's edge.
Once you arrive at the secluded beach, immerse yourself in natural beauty and have an exciting day of swimming, snorkeling, and sunbathing on the sun-drenched deck of the cruise boat.
If you have the opportunity, cruise along the Akamas coastline during sunset time to appreciate the magical ambience to the maximum.
Discover the Avakas Gorge
Nestled amidst the rugged beauty of the Akamas Peninsula, the Avakas Gorge is a geological marvel sculpted by nature over millennia.
It is an awe-inspiring limestone canyon featuring towering walls reaching up to 30 meters high. Therefore, it is the perfect destination for adventurers and nature enthusiasts.
A trek through the gorge's 3-kilometer trail will allow you to discover Cyprus' rich flora and fauna, such as the endangered Cypriot centaury, the Cyprus warbler and Eleonora's falcon.
Similarly, it will offer you an immersive experience amidst the sights and sounds of a Mediterranean paradise.
Furthermore, the meandering path features ever-changing landscapes, from dense vegetation and flowing streams to imposing rock formations and narrow passageways.
Visit Agios Neophytos Monastery
Visiting the Agios Neophytos Monastery in Paphos is a must for anyone interested in Cyprus' rich cultural and religious history.
Founded in the 12th century by Nephytos the Recluse, the monastery offers a glimpse into the life and teachings of the revered saint.
The highlight of the monastery is the cave chapel, which features stunning frescoes painted by Neophytos himself.
Visitors can also explore the monastery's museum, which houses a collection of religious artifacts and manuscripts.
The peaceful and serene atmosphere of the monastery, set among the stunning Cypriot landscape, makes it an ideal retreat for those seeking spiritual solace.
Sample the Local Cuisine
Embark on a tantalizing culinary adventure and experience the rich cuisine of Paphos.
Rooted in Cypriot traditions and enhanced by the Mediterranean flavors, Paphos' local cuisine offers a delectable array of dishes that will satiate even the most discerning palate.
As you explore the charming streets of the ancient city, indulge in the taste of mouthwatering mezze, a variety of small dishes that showcase the region's finest ingredients, such as succulent grilled halloumi cheese, refreshing tzatziki, and tender souvlaki.
Other notable local dishes you should try are kleftiko, a slow-cooked lamb, and savor freshly caught seafood prepared in traditional Cypriot style.
Also, don't forget to satisfy your sweet tooth with a serving of loukoumades, golden-fried dough balls soaked in sugar syrup.
BEST FOOD TOURS IN PAPHOS AREA:
Wine Tasting Tours
If you are a wine enthusiast, go on a delightful wine-tasting tour in Paphos's many exceptional wineries that reflect the island's ancient winemaking legacy.
As you travel along the picturesque countryside, with its rolling vineyard-covered hills and charming villages, indulge your senses in an immersive experience that showcases the region's viticultural heritage.
During the tour, you will also encounter diverse enticing flavors of indigenous grape varieties such as Maratheftiko, with its full-bodied character and velvety tannins, or aromatic Xynisteri, which offers a refreshing, crisp taste with a hint of citrus.
As you sip and savor each glass, an expert guide and vintners eager to share their craft will narrate the history, terroir, and winemaking process.
For the best wine experience, sample your wine along with a selection of delectable local cheeses, olives, and bread.
BEST WINE TOURS:
Enjoy the Nightlife in Paphos
Paphos is a bustling city with a vibrant and diverse nightlife scene that caters to all tastes. Whether you're in the mood for a laid-back evening at a cozy pub or a night of dancing at a trendy club, Paphos has something for everyone.
The city's main nightlife hub is the Kato Paphos area, which is lined with bars, clubs, and restaurants. At night, the area comes alive with music and laughter, creating a lively and energetic atmosphere.
So, with its warm weather, stunning coastal views, and welcoming atmosphere, Paphos is the perfect destination to enjoy a memorable night.
Paphos truly has it all, from ancient ruins and museums to stunning beaches and natural beauty.
So, no matter what your travel style, preferences or taste, Paphos is an excellent destination with a wealth of activities and experiences. So, get ready for an unforgettable holiday in Paphos!
Best Areas to Stay in Paphos
When planning your trip to Paphos, choosing the ideal location to stay can greatly improve your experience. So, let's see the best areas to stay for an unforgettable experience in Paphos.
For those who crave a vibrant area with a bustling atmosphere, Kato Paphos is the perfect choice. It is home to a plethora of hotels, restaurants, and bars, as well as the picturesque Paphos Harbour and the fascinating Paphos Archaeological Park.
If you prefer a more serene environment, the village of Chloraka offers a peaceful retreat among lush landscapes and stunning sea views.
With a selection of charming villas and traditional guesthouses, this quaint village provides a tranquil escape close to the city's attractions.
For a luxury stay, the Coral Bay area is a prime destination. Renowned for its pristine beaches and crystal clear waters, Coral Bay boasts a range of upscale resorts and villas, with world-class amenities and breathtaking views.
Alternatively, consider the charming village of Tala, perched on a hill overlooking the Paphos coastline.
This picturesque locale is ideal for those seeking a more authentic Cypriot experience, with its narrow streets, traditional tavernas, and welcoming locals.
Suggestes Paphos Hotels
There are plenty of incredible hotels in Paphos for a relaxing beach holiday. You can check out this article that includes the best 5-star resorts in Paphos or, if you have a more limited budget, take a look at the following properties:
Axiothea Hotel: Situated in the old district, the top-rated hotel offers accommodations with spectacular views of the Mediterranean. The property has a bar and a private art gallery and is adjacent to a municipal park. The hotel is 3 km from the nearest beach and 17 km from the popular Coral Bay, as well as only steps from shops, taverns, cafés, and museums. Karavella Bus Terminal is within walking distance. Free private parking is also available.
Click here for more information and the latest prices.
More Information to Visit Cyprus
Bookmark this page and keep these details in mind to prepare to visit the island!
Where is Cyprus and How to Get There
Cyprus is located in the southeast portion of the Mediterranean Sea, and southwest Asia. The country stands facing the south of Turkey and the Middle East.
It is just a few hours away from many European cities while several low-coast companies have year-round flights to Larnaca and Paphos, two of the most important cities on the island.
While Larnaca International mostly receives commercial flights from the rest of Europe and is active all year round, Paphos International mostly caters to charter flights during the high season (although there are some commercial flights arriving in Paphos also in winter.
Moving Around in Cyprus
If you're bold enough to drive on the left (or you already do it in your country), then get ready for a stunning adventure! Driving in Cyprus is certainly a stunning experience that will take you to discover the best of the island.
We did it and enjoyed several towns at our own pace as well as amazing landscapes that we were really not expecting.
Which car rental service is the best to choose?
If you want to rent a car for your trip and look for the best service, then I am here to help you! Consider choosing Discover Cars, an international car rental booking service present worldwide. This way, you will find the best car for your trip wherever you are!
When moving around in the city, keep in mind that bike rental is an affordable and healthy way to move around.
To reach more distant places and in case driving is not what you want, then the local bus network, as well as taxis, are all good alternatives.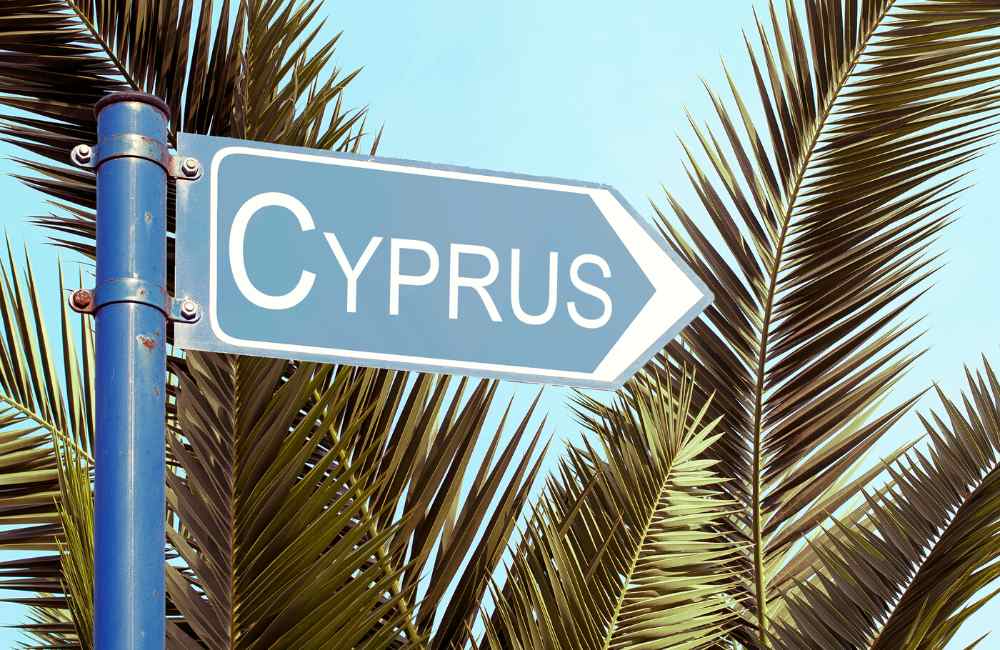 There are no trains or metros on the island, so these are about all the options available to move around. Of course, to visit specific sites and attractions, joining tours and excursions is also a good idea if you want to avoid renting a car.
Why You Should Visit Cyprus
The legendary birthplace of Aphrodite, Cyprus offers a lot more than just a summer destination made of long sunny days and luxury resorts.
Even when you can also enjoy some beach days way into November, the island has a lot more to offer than the popular towns of Larnaca, Limassol, or Paphos.
Incredible hills, mountain pine forests, breathtaking gorges, traditional old towns and lush vineyards, incredible churches or ancient monasteries, and timeless history are just some of the ingredients.
Home to a mysterious Middle Eastern feel, you can also learn about Cyprus' recent history.
You only need to cross the border (do bring your passport) and venture into the northern territory occupied by Turkey.
🛌 Suggested Accommodation in Cyprus:
Pin this Guide to the Best Things to Do in Paphos, Cyprus!
---
You might also enjoy reading these other articles:
---
About my blog: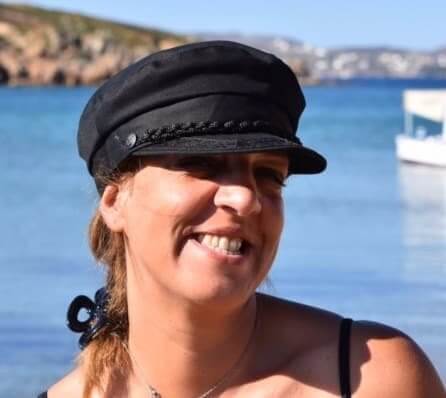 I moved to Crete in 2016. During these years, I learned much about the island.
In Crete, I juggle being a solo mom, hosting culinary tours, and writing for several travel blogs.
I've written for Greek Reporter, published travel guides about Greece, and had more glasses of frappe than any regular person could ever handle.