Located in the west of Cyprus, Paphos is the smallest city on the island but perhaps the most diverse of all. It is the city where history and culture blend with nature. Surrounded by the pristine azure waters of the Mediterranean Sea and engulfed by the lush pine forests of Mt Troodos, Paphos offers unforgettable experiences. In this article, discover the best 5-star hotels in Paphos for an unforgettable vacation in Cyprus!
---
Disclaimer: Posts include affiliate links to products or services. I might earn a commission if you make a purchase, at no extra cost.
---
Top Resorts in Paphos, Cyprus
Basic Things to Know about Cyprus
Where is Cyprus and How to Get There
Cyprus is located in the southeast portion of the Mediterranean Sea, and southwest Asia. The country stands facing the south of Turkey and the Middle East.
It is just a few hours away from many European cities while several low-coast companies have year-round flights to Larnaca and Paphos, two of the most important towns on the island.
While Larnaca International mostly receives commercial flights from the rest of Europe and is active all year round, Paphos International mostly caters to charter flights during the high season (although some commercial flights arrive in Paphos also in winter).
Moving Around in Cyprus
If you're bold enough to drive on the left (or you already do it in your country), then get ready for a stunning adventure! Driving in Cyprus is certainly a stunning experience that will take you to discover the best of the island.
We did it and enjoyed several towns at our own pace as well as amazing landscapes that we were not expecting.
When moving around in the city, remember that bike rental is an affordable and healthy way to move around.
To reach more distant places and in case driving is not what you want, then the local bus network, as well as taxis, are all good alternatives.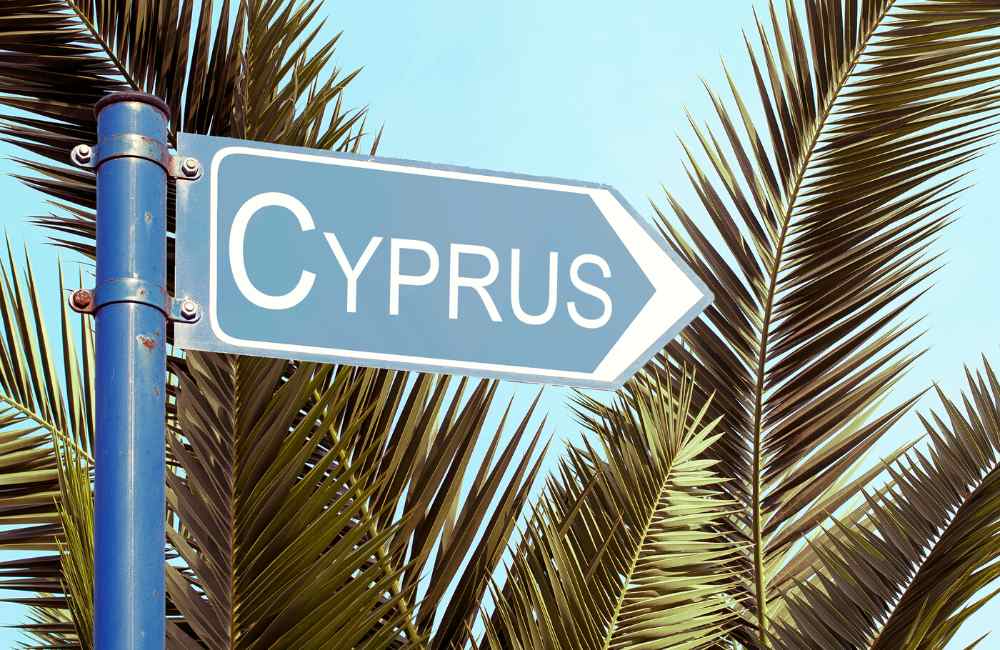 There are no trains or metros on the island, so these are about all the options available to move around. Of course, to visit specific sites and attractions, joining tours and excursions is also a good idea if you want to avoid renting a car.
Best Paphos' 5-Star Resorts
Whether you prefer a quiet and relaxing holiday, have an adventurous time discovering new places in Cyprus' countryside, or explore the island's unique history, Paphos offers plenty of things to do and see.
But most importantly, Paphos has various 5-star hotels to complete your stay in the city. So, let's see the best resorts for a memorable holiday.
Elysium
Situated on the Paphos beachfront, Elysium is a popular 5-star hotel in Cyprus for experiencing a celebrity-like holiday in the city's heart.
The hotel is just a few minutes away from Paphos' famous archaeological park, which includes historical landmarks such as the Tombs of the Kings. Therefore, it has the perfect location for those who wish to explore and discover more about the city's history and culture.
Guests can also indulge in diverse cuisines with the premium all-inclusive or the half-board menu.
Undoubtedly, whichever resort you choose, you will have a fantastic time. All resorts offer stunning sea and mountainous views, as well as all the necessary amenities to have a luxurious stay with your partner, family, or friends.
So, if you are looking for a place to have a lavish holiday, don't wait any longer and get ready for an unforgettable holiday at Paphos.
---
Are you staying in any of these Paphos' 5-star resorts?
Let me know in the comments below!
You might also want to read these articles:
Pin this Guide to the Best 5-Star Hotels in Paphos, Cyprus for your Next Vacation!