Located in the west of Cyprus, Paphos is the smallest city on the island but perhaps the most diverse of all. It is the city where history and culture blend with nature. Surrounded by the pristine azure waters of the Mediterranean Sea and engulfed by the lush pine forests of Mt Troodos, Paphos offers unforgettable experiences. In this article, discover the best 5-star hotels in Paphos for an unforgettable vacation in Cyprus!
---
Disclaimer: Posts include affiliate links to products or services. I might earn a commission if you make a purchase, at no extra cost to you.
---
Top Resorts in Paphos, Cyprus
Basic Things to Know about Cyprus
Get Ready for Cyprus!
RESOURCES TO PLAN YOUR TRIP TO CYPRUS!
Book your flight: I use Skyscanner to compare prices before booking a plane ticket.
Book your accommodation: I've tried many different platforms for accommodation, but none of them beats the advantages of Booking.com.
Book your car: The best way to find an affordable car to rent is to use a powerful search engine that compares all the rental companies in the market. I use Discover Cars.
Book your tours: Live unforgettable adventures and cultural experiences with Get Your Guide. For instance, you can Visit the best landmarks of Ayia Napa and Protaras, discover Trodoos Mountain, explore the ghost town of Famagusta, or relax at the Blue Lagoon.
Don't forget travel insurance: Things can go wrong at times, but travel insurance will protect you against illness, injury, theft, and cancellations. I recommend Safety Wing for peace of mind.
Where is Cyprus and How to Get There
Cyprus is located in the southeast portion of the Mediterranean Sea, and southwest Asia. The country stands facing the south of Turkey and the Middle East.
It is just a few hours away from many European cities while several low-coast companies have year-round flights to Larnaca and Paphos, two of the most important towns on the island.
While Larnaca International mostly receives commercial flights from the rest of Europe and is active all year round, Paphos International mostly caters to charter flights during the high season (although some commercial flights arrive in Paphos also in winter).
Moving Around in Cyprus
If you're bold enough to drive on the left (or you already do it in your country), then get ready for a stunning adventure! Driving in Cyprus is certainly a stunning experience that will take you to discover the best of the island.
We did it and enjoyed several towns at our own pace as well as amazing landscapes that we were really not expecting.
Which car rental service is the best to choose?
If you want to rent a car for your trip and look for the best service, then I am here to help you! Consider choosing Discover Cars for your aims. Discover Cars is an international car rental booking service that is present all over the world. So, you may be sure that you will definitely find the best car for your trip wherever you are!
When moving around in the city, remember that bike rental is an affordable and healthy way to move around.
To reach more distant places and in case driving is not what you want, then the local bus network, as well as taxis, are all good alternatives.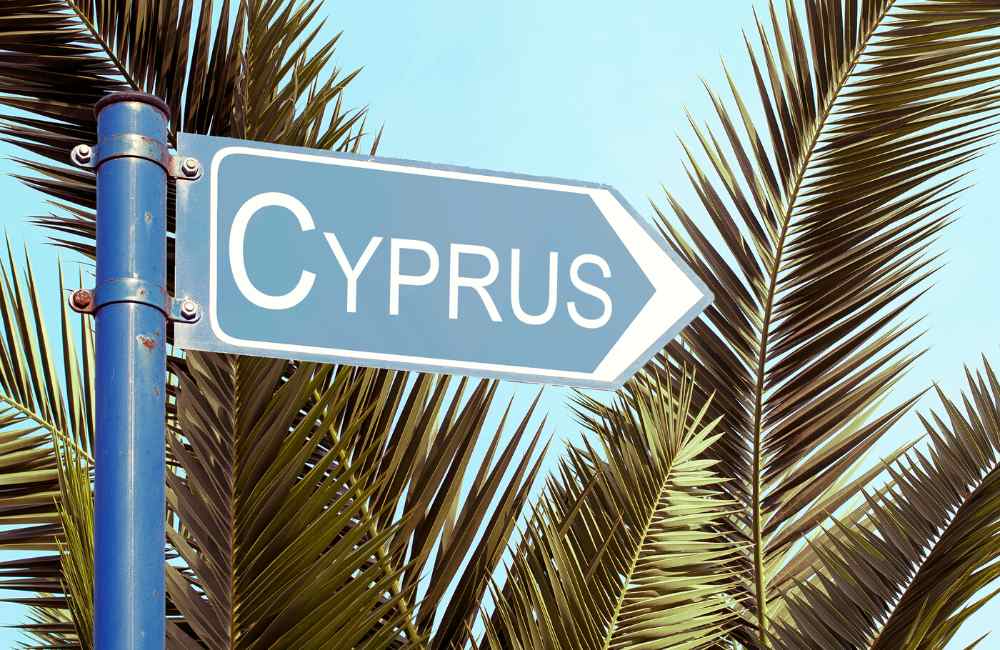 There are no trains or metros on the island, so these are about all the options available to move around. Of course, to visit specific sites and attractions, joining tours and excursions is also a good idea if you want to avoid renting a car.
Best Paphos' 5-Star Resorts
Whether you prefer a quiet and relaxing holiday, have an adventurous time discovering new places in Cyprus' countryside, or explore the island's unique history, Paphos offers plenty of things to do and see.
But most importantly, Paphos has various 5-star hotels to complete your stay in the city. So, let's see the best resorts for a memorable holiday.
Amavi, MadeForTwo Hotels – Paphos
Amavi is the hotel where your dream honeymoon holiday can come true. It is the first hotel in Cyprus to be custom-designed for couples and suitable only for guests over 18 years old.
Located by Paphos' golden sandy beach, it overlooks the city's medieval castle and picturesque old harbor, creating a romantic setting.
Furthermore, Amavi's mission is to give its guests exclusive celebrity treatment with world-class services in an elegant and luxurious ambiance.
For instance, the hotel's facilities include an outdoor pool, an indoor pool, and a fitness center. And overall, it offers superior gastronomy, spa treatments, leisure facilities, and activities for a relaxing and intimate holiday.
So, if you are visiting Paphos, this is undoubtedly a top destination.
Click here for more information and to get the latest prices.
Minthis Resort
Minthis Resort offers a world-class service everyone would like to experience at least once in their life. All their rooms come with luxurious amenities, while some provide a balcony and a stunning mountain view.
Also, the resort includes a seasonal outdoor swimming pool, a fitness center, a garden, a spa, and a wellness center with a terrace, an indoor pool, a sauna, and a hot tub.
Apart from the resort's luxurious facilities, if you are up for an adventurous or entertaining holiday, Minthis Resort is right next to the Minthis Hill Golf Club. So, get ready to hone your golf skills.
Otherwise, the area is also popular for hiking or biking. In fact, the resort provides bike hire, so you can easily go biking around Paphos' beautiful countryside.
Click here for more information and to get the latest prices.
Elysium
Situated on the Paphos beachfront, Elysium is a popular 5-star hotel in Cyprus for experiencing a celebrity-like holiday in the city's heart.
The hotel is just a few minutes away from Paphos' famous archaeological park, which includes historical landmarks such as the Tombs of the Kings. Therefore, it has the perfect location for those who wish to explore and discover more about the city's history and culture.
Furthermore, Elysium will make you want to just stay on your room's balcony and stare all day long at the Mediterranean Sea. The sea scenery and sunset views are probably the best bargains the hotel has.
Additionally, the hotel has great facilities such as a multi-level outdoor pool, a hydro-massage area, a swim-up bar, two tennis courts, a scuba diving center, and a gym.
But a must-have at Elysium is the traditional Cypriot breakfast served every morning at the hotel's restaurant.
Click here for more information and to get the latest prices.
Constantinou Bros Asimina Suites Hotel
Paphos is a top destination for having both the sea and the mountains. And, while at Asimina Suites Hotel, you can admire Paphos' diverse landscapes at the same time.
Also, the hotel has the perfect location if you prefer to be close to shops, bars, restaurants, the beach, as well as the airport.
Furthermore, if you prefer to rent a car, the hotel's location is ideal for traveling from and to different tourist spots in Paphos or other parts of Cyprus.
All the rooms in the hotel have a balcony, allowing guests to enjoy marvelous views of the Mediterranean Sea. Also, some suites include a private pool with wooden decks.
Last but not least, facilities include two outdoor freshwater pools, an indoor heated pool, a tennis court, and a spa center. Furthermore, breakfast buffets, lunch, and dinner are served daily in the hotel's restaurants and bars.
Click here for more information and the latest prices.
The Ivi Mare – Designed for Adults by Louis Hotels
Located at visitors' favorite spot of Paphos, Ivi Mare is definitely a fantastic hotel for a holiday, especially if you are looking for a romantic getaway.
The Ivi Mare is, in fact, designed for adults, so indeed, this is ideal for a couples' holiday. For instance, for an elevated holiday, choose their rooms with an outdoor hot tub and direct sea views.
Guests can also indulge in diverse cuisines with the premium all-inclusive or the half-board menu.
If you prefer traditional cuisine, choose the themed a la carte restaurants, Greek Restaurant, Meze by Elliniko. Otherwise, indulge in Japanese cuisine at the Akakiko Easy Japanese Dining.
Additionally, be sure to experience the hotel's excellent services, including the outdoor pool with a 10-seater hot tub, the indoor pool, and the spa.
Click here for more information and the latest prices.
Annabelle
Located in Paphos' center, Annabelle is a luxurious resort featuring a tropical landscaped garden and a large pool with swim-in caves. It is an ideal hotel for those wishing for a cozy yet extravagant holiday.
Once guests arrive, they are greeted with a glass of fresh juice and a refreshing cold towel. Later, they can indulge in fine dining, stroll in the lavish gardens or relax at the adults-only Ouranos Well-being Spa.
Also, the rooms at the Annabelle Hotel include elegant marble features and deluxe amenities, providing a relaxing time while admiring the Mediterranean Sea's beautiful turquoise waters.
To complete your carefree Cypriot holiday, indulge at the hotel's charming restaurant serving traditional cuisine, as well as enjoy a walk at Paphos' medieval castle and old harbor.
Click here for more information and to get the latest prices.
Almyra
Almyra Hotel is another popular luxurious resort a short walk from Paphos Harbor. It features tropical gardens, five freshwater pools, and beautiful sea views.
The hotel is well-known for its spacious, bright, air-conditioned rooms with a balcony or a terrace overlooking the magical views of Paphos.
Additionally, the hotel provides excellent spa services at its wellness center. Specifically, the spa offers holistic treatments, massage, a sauna, and a gym.
A must-try at the hotel is the certified full buffet served breakfast each morning. But also be sure to dine at one of the hotel's four restaurants which offer international cuisine and local Cypriot dishes.
Click here for more information and to get the latest prices.
Undoubtedly, whichever resort you choose, you will have a fantastic time. All resorts offer stunning sea and mountainous views, as well as all the necessary amenities to have a luxurious stay with your partner, family, or friends.
So, if you are looking for a place to have a lavish holiday, don't wait any longer and get ready for an unforgettable holiday at Paphos.
---
Are you staying in any of these Paphos' 5-star resorts?
Let me know in the comments below!
You might also want to read these articles:
Pin this Guide to the Best 5-Star Hotels in Paphos, Cyprus for your Next Vacation!
About the author of this blog: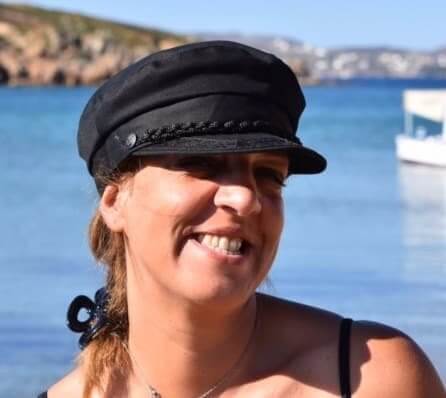 Gabi has been living in Crete for the last five years. On the island, she juggles being a solo mom, hosting culinary tours in summer, translating, and freelance writing.
She's written for Greek Reporter, published several travel guides about Greece, and had more glasses of frappe than any regular person would be able to handle.