Nicosia, also known as Lefkosia, is the capital city of the gorgeous Mediterranean island of Cyprus. It is a beautiful and vibrant destination that offers a perfect blend of history, culture, and modern attractions.
This article explores the best things to do in Nicosia, from exploring historical and cultural sites to enjoying the city's vibrant nightlife and delicious cuisine.
---
Disclaimer: Posts include affiliate links to products or services. I might earn a commission if you make a purchase at no extra cost.
---
The Best Things to Do in Nicosia, Cyprus
ARE YOU PLANNING YOUR TRIP TO CYPRUS LAST MINUTE?
Be sure to book accommodation and tours in Cyprus ahead of time to ensure availability!
🎟️ Top tours in Cyprus:
🛌 Top picks for places to stay in Cyprus:
🚗 Looking for the best way to get around Cyprus? Check rental car rates for Cyprus now!
💳 In need of money? Use WISE instantly as a digital card and top-up from the app no matter where you are!
With its rich history, stunning architecture, and bustling streets, Nicosia is a must-visit destination for anyone traveling to Cyprus.
So, whether you're a history buff, a foodie, or an outdoor enthusiast, there's something for everyone in this charming city. Let's discover Nicosia's attractions and all the fantastic things you can do during your visit!
Historical and Cultural Sites to See in Nicosia
The city, home to a rich history, offers no shortage of things to do and discover, these historic gems and cultural sites are just a few of the places you should check out during your stay.
Ledra Street
Ledra Street is one of the most famous and historic streets in Nicosia. Located in the city's heart, it is home to various shops, restaurants, and cafes.
The street has a rich history and is known for its cultural significance, as it was once a dividing line between the Greek and Turkish parts of Cyprus.
Today, it is a bustling pedestrian zone that offers visitors a glimpse into the city's past and present.
Cyprus Museum
The Cyprus Museum (or Cyprus Archaeological Museum) is a must-visit historical and cultural site since it's the country's oldest and largest archaeological museum. It has an impressive collection of artifacts from the Neolithic period to the Byzantine era.
Visitors can explore the museum's exhibits, which include pottery, sculptures, jewelry, and other ancient artifacts offering a glimpse of the island's rich history and culture.
The Cyprus Museum is located on Museum Street in central Nicosia and the opening hours are as follows:
Tue, Wed, Fri: 8 am – 6 pm
Sat: 9 am – 5 pm, Sun: 10 am – 1 pm, Mondays: closed.
Leventis Municipal Museum of Nicosia
The Leventis Municipal Museum of Nicosia is a fascinating tourist landmark showcasing the city's history. The museum is housed in a beautifully restored 18th-century building and features exhibits that cover the city's history from Bronze Age to the present day.
Visitors can explore the museum's galleries, which include artifacts, photographs, and documents that offer insight into the city's past and present.
The museum also hosts regular events and activities, making it a great destination for visitors of all ages.
The Leventis Municipal Museum of Nicosia is located at 15-17 Hippocratous Street, and the opening hours are as follows:
From Tuesday to Sunday: 10 am – 4.30 pm
Monday: Closed.
If museums are something you enjoy, you can also explore the Cyprus Folk Art Museum, which is housed in a beautiful old mansion and showcases traditional Cypriot crafts, including pottery, textiles, and woodcarvings. There is more information on the museum's website.
Famagusta Gate
Famagusta Gate is a stunning 16th-century site in Nicosia's heart. The gate was once a part of the city's Venetian walls and served as the main entrance to the city.
Today, visitors can explore the gate's impressive architecture and learn about its history through exhibits and guided tours.
The site also hosts cultural events and festivals throughout the year, making it a must-visit destination for anyone interested in Lefkosia's rich history and culture.
Explore the Buffer Zone in Nicosia
A city so full of historic sites offers interesting things to see everywhere to go. However, if you're interested in Cyprus' most recent historic events, then heading to the Buffer Zone can be an illuminating experience.
As you may already know, Nicosia is the only divided capital city in the world, with a buffer zone separating the Greek Cypriot and Turkish Cypriot sides.
I absolutely suggest visiting the Northern side and experiencing crossing the border (you must carry your passport), or taking a guided tour to learn about the history and experience the unique atmosphere of this divided city.
Outdoor Activities in Nicosia
There are many outdoor experiences and attractions in Nicosia. The city has much more to offer, including parks, gardens, historical sites, and cultural landmarks.
Some of the popular outdoor spaces in Nicosia include the Pedieos River Linear Park, a beautiful green area that follows the course of the Pedieos River and offers a pleasant environment for walking, jogging, or cycling.
Check out the following outdoor activities in Nicosia for many more things to do while enjoying the island's pleasant weather. Make sure to explore and enjoy at least some of them!
Make sure to explore and enjoy at least some of them!
Venetian Walls
The Venetian walls in Lefkosia offer a unique outdoor experience for visitors. The walls were built in the 16th century and are a UNESCO World Heritage Site.
Visitors can walk or cycle along the walls, taking in the stunning views of the city and the surrounding countryside. The walls also offer a glimpse into the city's history, with its various towers and gates to explore.
So, they are definitely a fantastic way to spend a day outdoors while learning about Lefkosia's rich cultural heritage.
Pedestrianized Old Town
The pedestrianized old town of Nicosia is a wonderful area to explore for those seeking a quiet yet lively atmosphere for outdoor activity.
Visitors can stroll through narrow streets, admiring the traditional architecture and exploring the many shops and cafes.
The area is also home to several historic landmarks, including the Archbishop's Palace and the Cyprus Museum. The Archbishop's Palace houses the residence of the Archbishop of Cyprus and an impressive collection of Byzantine icons and religious artifacts. The gardens are also beautiful.
In all, this is a fantastic place to spend a leisurely afternoon, soaking up the atmosphere and enjoying the sunshine.
Municipal Gardens
The Municipal Gardens in Nicosia offer a peaceful escape from the hustle and bustle of the city.
Visitors can relax on the lush green lawns, take a stroll through the botanical gardens or enjoy a picnic with friends and family. The gardens are also home to a small zoo featuring a variety of animals and birds, making it a great spot for kids.
Therefore, the gardens are definitely the perfect place to spend a lazy afternoon surrounded by nature.
Athalassa National Forest Park
Athalassa National Forest Park is a must-visit destination for nature lovers. The park boasts a vast expanse of greenery, with numerous hiking trails and picnic spots.
Visitors can also enjoy cycling, bird-watching, and fishing in the park's serene surroundings. With its well-maintained facilities and stunning natural beauty, Athalassa Park is the perfect place to escape the city and immerse yourself in nature.
Food and Drinks from Cyprus
Cyprus is known for its delicious and unique cuisine, influenced by Greek, Turkish, and Middle Eastern flavors.
The island is a great place for foodies, featuring delicious pastries and sweets, amazing cheeses (think halloumi, for instance!), and a lot more to try.
Traditional Cypriot Cuisine
Nicosia is a food lover's paradise, and traditional Cypriot cuisine is a must-try experience. From succulent grilled meats to fresh seafood, the city's restaurants offer a wide range of mouth-watering dishes.
Don't miss out on the famous halloumi cheese, souvlaki, and kleftiko, all of which are staples of Cypriot cuisine. Then, wash it all down with a glass of Zivania, the local spirit, or a refreshing frappe coffee.
With its delicious food and welcoming atmosphere, Nicosia is the perfect destination for a culinary adventure.
Local Restaurants and Cafes
Nicosia is home to a vibrant food scene, with a range of local restaurants and cafes to choose from. For a taste of traditional Cypriot cuisine, head to Kathodon or Zanettos, which offer delicious meze platters.
For a more modern twist, try fusion dishes at The Gym. Or if you prefer to try something different, head to Sawa Restaurant or Fanous, which serve delicious Lebanese dishes.
But don't forget to stop by one of the city's many cafes, like Pieto, for a cup of coffee and a sweet treat.
Best Places to Try Local Dishes
If you're looking to sample some of the best local dishes in Nicosia, there are a few must-visit spots.
For a hearty bowl of kleftiko, a dish of slow-cooked lamb, head to Ofton Kleftikon Kyriakos. For souvlaki and other grilled meats, try the popular Piatsa Gourounaki. And for delicious meze platters, visit the popular To Anamma.
After your very generous portion of traditional food, don't forget to have a glass of local wine or a cold beer.
Nightlife
Nicosia has an interesting and diverse nightlife scene with a variety of bars, clubs, and entertainment venues.
You can find several wine bars, shisha lounges, late-night venues, clubs, and live music.
Bars and Clubs
Nicosia offers a diverse nightlife experience. For a trendy atmosphere and creative cocktails, check out The Gym or Lost + Found Drinkery. If you're in the mood for a wild party, head to the popular Club State or Club Teez.
You can also check out Makarios Street, a main avenue in Nicosia lined with bars, clubs, and restaurants. This is a hub for nightlife activities, especially on weekends.
Saripolou Square, in the heart of the city, is another alternative, the area is a popular gathering spot for locals and visitors alike, especially during weekends. The square often hosts live music events and DJs.
But generally, it is recommended to simply take a stroll through Nicosia's historic streets and discover hidden gems for a relaxing evening or an exciting night out.
Live Music Venues
Locals prefer live music spots rather than clubbing, so you will easily find a vibrant live music scene in the city, with plenty of venues to choose from.
The legendary DownTown Live and Diaxroniki Mousiki Skini are must-visits for rock fans and those who want to immerse in Greek rock music. Furthermore, the intimate Mouiskon Kafenio hosts regular music performances.
Also, almost all traditional taverns feature live folk Cypriot music, which can be enjoyed while you indulge in delicious local dishes.
Shopping in Nicosia
Whether you're looking for some retail therapy or hunting interesting souvenirs, shopping in Nicosia can be nothing but super fun!
Local Markets
Shopping in Lefkosia is a must-do experience, and the local markets are a great place to start. The Ledra Street Market is a bustling hub of activity, selling everything from fresh produce to handmade crafts.
For a taste of traditional Cypriot culture, head to the Laiki Geitonia Market, where you can browse local handicrafts and sample delicious local delicacies.
With so much to see and buy, the markets of Nicosia are a shopper's paradise.
High-End Shopping Districts
Lefkosia has plenty to offer for those seeking luxury shopping experiences and some retail therapy.
The Nicosia Mall is a modern shopping center with high-end designer stores such as Gucci and Louis Vuitton.
Stasikratous Street is another popular destination, lined with boutique stores selling designer clothing, jewelry, and accessories.
Souvenir Shopping
If you're looking for souvenirs to take home from Nicosia, head to the Old Town area. The winding streets are filled with shops selling traditional Cypriot products such as homemade lace, pottery, and olive oil soap.
The Ledra pedestrian zone is another popular spot for souvenir shopping, with vendors selling everything from postcards to local wines.
Be sure to not leave Nicosia without picking up a few unique souvenirs to remember your trip.
Day Trips from Nicosia
Nicosia is centrally located in Cyprus, making it a convenient starting point for exploring various attractions and destinations on the island.
Omodos
Omodos is a charming village in the Troodos Mountains, about one and a half hours drive from Nicosia. It's known for its picturesque cobblestone streets, traditional architecture, and beautiful vineyards.
Visitors can explore the village's historic monastery, sample local wines, and enjoy traditional Cypriot cuisine at one of the many taverns.
Kakopetria
Kakopetria is a quaint mountain village located about an hour and ten minutes by car from Nicosia. It's known for its traditional architecture, narrow streets, and beautiful churches.
Visitors can explore the village's historic old town, hike in the nearby Troodos Mountains, and enjoy traditional Cypriot cuisine at local taverns.
Kakopetria is the perfect day trip spot for experiencing the rural culture and discovering more about the island's rich history and culture.
A good day trip to the Troodos Mountains with a private tour company, like this experience, often includes a visit to mountain villages like Kakopetria, Platres, and Omodos, hiking trails, and Byzantine churches.
Kykkos Monastery
Kykkos Monastery is located in the Troodos Mountains and is one of the most famous and essential religious sites in Cyprus.
Visitors can explore the stunning Byzantine architecture, admire the intricate frescoes, and learn about the history of the monastery and its significance to the island's culture and religion.
Also, the surrounding area offers breathtaking views and hiking trails, making Kykkos Monastery the perfect day trip destination for those looking to combine history, culture, and nature.
Lefkara
A fantastic day trip to learn about the robust lacemaking tradition in Cyprus. This small town with picturesque narrow streets lined with artisan shops is on of the most picturesque places to visit on the island.
It's located in the district of Larnaca about 40 km from Nicosia and it's renowned for its traditional architecture, beautiful lacework, and silver craftsmanship.
The village offers beautiful sights with its well-preserved traditional architecture and stone-built houses with wooden balconies.
The lace from Lefkara, known Lefkaritika, is delicate and intricate. It's handcrafted by local women using a traditional technique that dates back centuries.
At the Lace Center, learn about the history of lace-making and purchase handmade lace. In addition to lace, Lefkara is also known for its exquisite embroidery.
More Day Trips from Nicosia
Kyrenia (Girne): Located in the northern part of Cyprus, the charming town of Kyrenia features a picturesque harbor, the incredible Kyrenia Castle, and a lovely old town. over here, you can also check out the Shipwreck Museum, which houses a 2,300-year-old Greek merchant ship. This Kyrenia day trip is excellent value for groups.
Larnaca: Easy to reach from Nicosia, Larnaca offers beautiful beaches, a palm-lined promenade, and cultural attractions such as the Hala Sultan Tekke mosque and the Larnaca Salt Lake.
Limassol: Cyprus' second-largest city, Limassol features a beautiful coastline and lively Marina as well as historical sites like the Limassol Castle. Wine enthusiasts can also visit nearby wineries and enjoy wine tasting.
Paphos: Paphos is a must-visit destination known for its archaeological sites and stunning coastline. Over here, you can explore the ancient ruins of Paphos Archaeological Park, including the famous House of Dionysus and Tombs of the Kings. Don't miss the beautiful Paphos Harbour and the mythical birthplace of Aphrodite at Petra tou Romiou.
In conclusion, Nicosia is a city filled with rich history, vibrant culture, delicious food, and lively nightlife. Furthermore, due to the city's central location, you will find plenty of fantastic places to visit for an unforgettable day trip.
So, pack your bags and head to this beautiful city to experience the best things it has to offer. You won't be disappointed. Are you visiting Nicosia soon? Let me know in the comments below!
Where to Stay in Nicosia
When looking for the ideal place to stay in Nicosia, it's essential to consider your travel preferences, the things and activities you plan to do, and – of course – your budget. These are the areas I recommend checking out if it's the first time in Nicosia:
City Center
A stay in this area is perfect to be close to main attractions, shops, restaurants, and nightlife of Nicosia. You'll find a range of hotels, boutique guesthouses, and holiday homes in this area.
Laiki Geitonia (Old Town)
The charming Old Town of Nicosia is a beautiful part of Nicosia. With its traditional architecture, narrow streets, and historic atmosphere, the old town offers a unique experience with boutique hotels and guesthouses that have preserved the traditional character of the city.
Engomi
Located west of the city center, this is a residential area with a quiet atmosphere while still conveniently close to the city's attractions. Here, you will find the Mall of Cyprus and the University of Cyprus.
Strovolos
This is a suburban area just outside the city center with a more relaxed environment. It features hotels and apartments, and provides good access to the city center via public transportation.
Hilton Area
Known for its luxury accommodations, this place is well-connected and offers easy access to the city center.
Top Nicosia Hotels
These are some of the hotels I suggest checking out when looking for the best places to stay in Nicosia:
Basic Things to Know about Cyprus
Where is Cyprus and How to Get There
Cyprus is located in the southeast portion of the Mediterranean Sea, and southwest Asia. The country stands facing the south of Turkey and the Middle East.
It is just a few hours away from many European cities while several low-coast companies have year-round flights to Larnaca and Paphos, two of the most important towns on the island.
While Larnaca International mostly receives commercial flights from the rest of Europe and is active all year round, Paphos International mostly caters to charter flights during the high season (although some commercial flights arrive in Paphos also in winter).
Moving Around in Cyprus
If you're bold enough to drive on the left (or you already do it in your country), then get ready for a stunning adventure! Driving in Cyprus is certainly a stunning experience that will take you to discover the best of the island.
We did it and enjoyed several towns at our own pace as well as amazing landscapes that we were really not expecting.
Which car rental service is the best to choose?
If you want to rent a car for your trip and look for the best service, then I am here to help you! Consider choosing Discover Cars, an international car rental booking service present worldwide. This way, you will find the best car for your trip wherever you are!
When moving around in the city, remember that bike rental is an affordable and healthy way to move around.
To reach more distant places and in case driving is not what you want, then the local bus network, as well as taxis, are all good alternatives.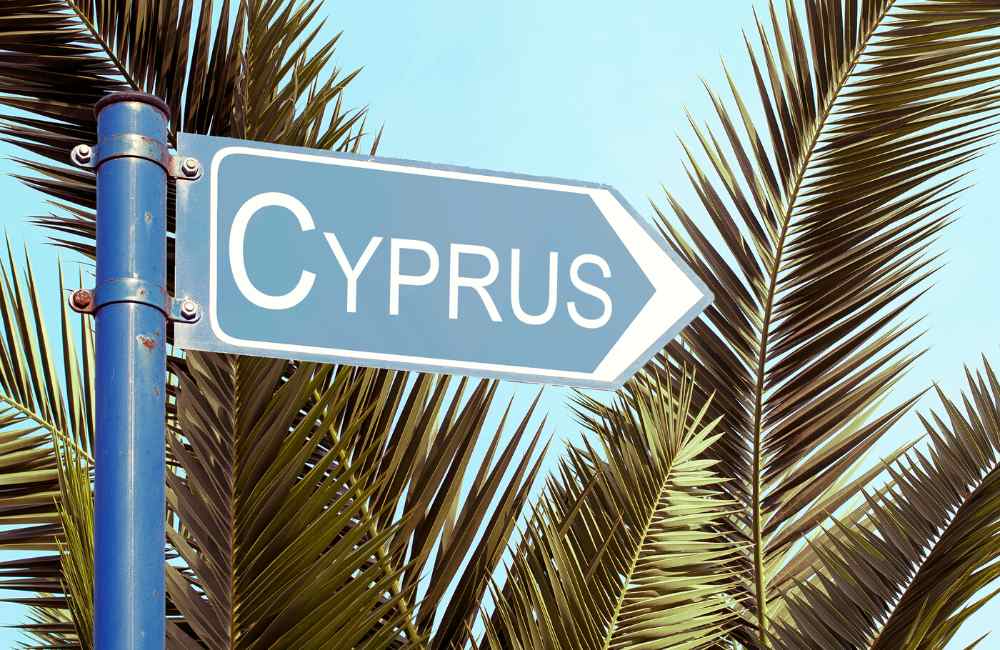 There are no trains or metros on the island, so these are about all the options available to move around. Of course, to visit specific sites and attractions, joining tours and excursions is also a good idea if you want to avoid renting a car.
🛌 Suggested Accommodation in Cyprus:
Pin this Guide to the Best Things to Do in Nicosia for Your Upcoming Adventures in Cyprus!
---
About my blog: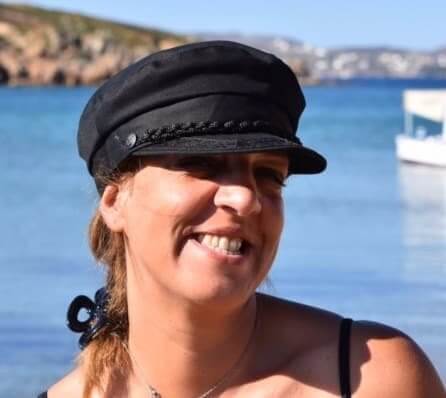 I moved to Crete in 2016. During these years, I learned much about the island.
In Crete, I juggle being a solo mom, hosting culinary tours, and writing for several travel blogs.
I've written for Greek Reporter, published travel guides about Greece, and had more glasses of frappe than any regular person could ever handle.