Located on the south coast of Cyprus, Larnaca is a vibrant city famous for its long sandy beaches, stunning historical and cultural sites, and the impressive diving site of the Zenobia shipwreck.
If you are planning to visit this charming and unique city, here is a list of the best hotels in Larnaca for an unforgettable time in Cyprus.
---
Disclaimer: Posts include affiliate links to products or services. I might earn a commission if you make a purchase.
---
Best Hotels in Larnaca, Cyprus
ARE YOU PLANNING YOUR TRIP TO CYPRUS LAST MINUTE?
Be sure to book accommodation and tours in Cyprus ahead of time to ensure availability!
🎟️ Top tours in Cyprus:
🛌 Top picks for places to stay in Cyprus:
🚗 Looking for the best way to get around Cyprus? Check rental car rates for Cyprus now!
💳 In need of money? Use WISE instantly as a digital card and top-up from the app no matter where you are!
Where is Cyprus and How to Get There
Cyprus is located in the southeast portion of the Mediterranean Sea, and southwest Asia. The country stands facing the south of Turkey and the Middle East.
It is just a few hours away from many European cities while several low-coast companies have year-round flights to Larnaca and Paphos, two of the most important towns on the island.
While Larnaca International mostly receives commercial flights from the rest of Europe and is active all year round, Paphos International mostly caters to charter flights during the high season (although some commercial flights arrive in Paphos also in winter).
Moving Around in Cyprus
If you're bold enough to drive on the left (or you already do it in your country), then get ready for a stunning adventure! Driving in Cyprus is certainly a stunning experience that will take you to discover the best of the island.
We did it and enjoyed several towns at our own pace as well as amazing landscapes that we were really not expecting.
Which car rental service is the best to choose?
If you want to rent a car for your trip and look for the best service, I am here to help you! Consider choosing Discover Cars, an international car rental booking service present worldwide. This way, you will find the best car for your trip wherever you are!
When moving around in the city, remember that bike rental is an affordable and healthy way to move around.
To reach more distant places and in case driving is not what you want, then the local bus network, as well as taxis, are all good alternatives.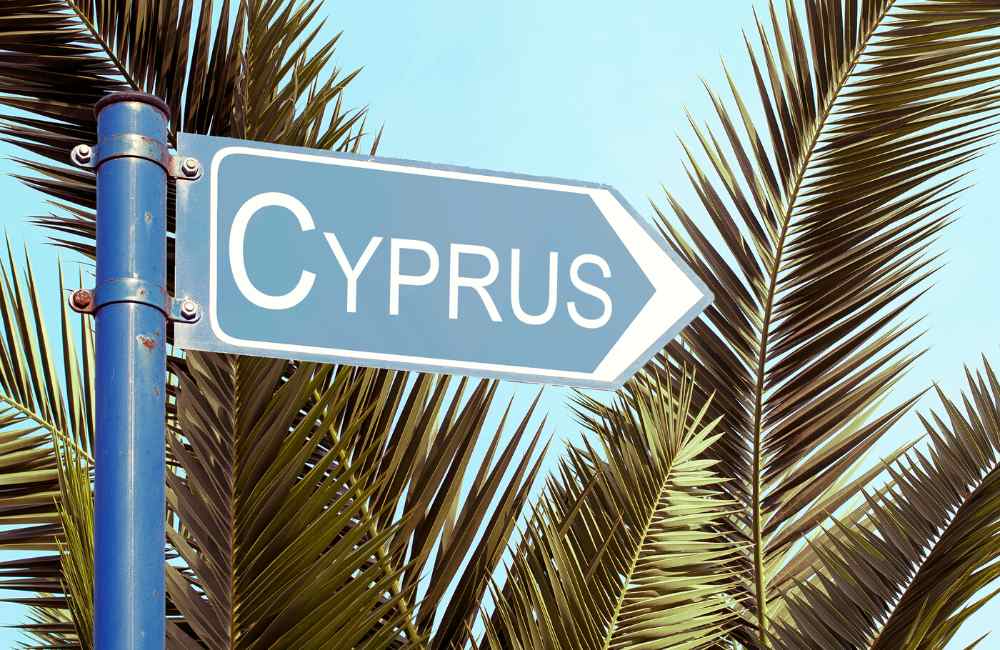 There are no trains or metros on the island, so these are about all the options available to move around. Of course, to visit specific sites and attractions, joining tours and excursions is also a good idea if you want to avoid renting a car.
Where to Stay in Larnaca: Top Hotels in Town!
As you may have already guessed, Larnaca is a fascinating destination in Cyprus featuring a curious blend of Western and Eastern influences and more than 3000 years old history.
In fact, it is the oldest city in Cyprus, so there are plenty of things to explore and discover.
So, If you are planning to visit the island, a stop in Larnaca is a must, and if you still don't know where to sleep, this list presents some of the best hotels to stay in Larnaca.
Qbic City Hotel
Qbic City Hotel is a trendy hotel with modern facilities for a relaxing city break. Located in the busy area of Ermou Square, the hotel is near shopping streets and famous historical sites.
The hotel consists of 16 chic suites with glamorous interiors and designs.
Furthermore, the hotel features the Earth Spa and Wellness Centre, which offers a range of treatments so guests can have a luxurious stay in a cozy ambiance.
Island Boutique Hotel
Island Boutique Hotel is a family-operated hotel with only 18 rooms and suites, accommodating from just one person per room to families of four.
Specifically, this affordable hotel has from single rooms to double deluxe sea view rooms.
The hotel follows a traditional island style and design with white-washed tones, a splash of color, and sleek lighting details.
Hai Hotel
Hai Hotel is a fantastic choice for those looking for accommodation with a perfect location, cozy ambiance, comfortable rooms, and travel on a budget.
It's located on Finikoudes Beach and is only a walking distance from all major shops and restaurants of Larnaca. Also, it is only just ten minutes by car from the airport.
The hotel features 11 minimalistic yet elegant rooms accommodating up to four guests. Furthermore, all the rooms have beautiful views of the sandy beach.
>> Click here for more information and to get the latest prices.
The Ciao Stelio Deluxe Hotel
Ciao Stelio Deluxe Hotel is a beachfront adults-only hotel, meaning if you wish to have a relaxing couples' getaway, this is an excellent choice.
Furthermore, all the rooms are charmingly decorated with warm colors and feature stunning Mediterranean views.
Also, within its 51 rooms, the hotel features a Junior Executive Suite and a Grand Executive Suite, perfect for an unforgettable honeymoon.
There is also an onsite restaurant, The Enigma, which serves a delicious fine dining a la carte menu to make your special holiday even more special.
Hotel Opera
Just across the stunning 9th-century St Lazarus Church, Hotel Opera is a bright boutique hotel offering affordable accommodation in a charming ambiance.
The hotel features 13 cozy rooms decorated in traditional Cypriot style with stone details and vibrant blue and white furnishings making it feel authentic and unique.
In other words, the hotel is a great choice for experiencing Cyprus' colors and style.
Lebay Beach Hotel
Lebay Beach Hotel is a 15-minute drive from Larnaca's center. It might be away from the bustling city, but that's what makes it the perfect couple's getaway resort.
The hotel features modern architecture with a coastal-themed design. Also, it has a private beach, allowing guests to enjoy the Mediterranean carefree lifestyle comfortably.
The Josephine Boutique Hotel
Located in the heart of Larnaca, the Josephine Boutique Hotel is just 300 meters away from Finikoudes, Larnaca's most popular beach, and a few minutes from the magnificent St Lazarus Church.
The hotel features stunning sea and city views and a seasonal outdoor pool with a vibrant bar to sip at a tasty cocktail while enjoying the hotel's relaxing ambiance.
Additionally, the hotel offers bike and car hire allowing you to explore Laranca's beauty easier.
If you did not find the hotel in Larnaca that you were looking for, then check out this link for more rental homes, hotels, and studios in this amazing town!
These are only a few of Larnaca's great hotels. Still, these are especially excellent regarding location and affordability.
But remember, no matter where you go or stay in Cyprus, locals are famously known for their fantastic hospitality. So, don't hesitate and book your Cyprus holiday today!
---
Are you planning to stay in any of these Larnaca hotels?
Let me know in the comments below!
You might also want to read these other Cyprus blogs:
🛌 Suggested Accommodation in Cyprus:
Pin this Guide to the Best Hotels in Larnaca for your Cyprus Adventures!
---
Read more about Cyprus:
---
About my blog: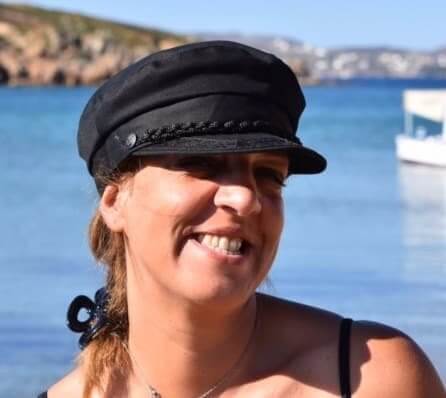 I moved to Crete in 2016. During these years, I learned much about the island.
In Crete, I juggle being a solo mom, hosting culinary tours, and writing for several travel blogs.
I've written for Greek Reporter, published travel guides about Greece, and had more glasses of frappe than any regular person could ever handle.