Cyprus, the third largest island in the Mediterranean, is the perfect destination for those looking for a mix of history, culture, and natural beauty.
With its stunning beaches, ancient ruins, and picturesque villages, Cyprus has something to offer for everyone.
If you're planning to spend one week in Cyprus and wondering how to make the most of your time, look no further. We have put together this ultimate one-week Cyprus itinerary that will take you to the island's most beautiful and unique places.
---
Disclaimer: Posts include affiliate links to products or services. I might earn a commission if you make a purchase at no extra cost.
---
The Ultimate One-Week Itinerary for Cyprus
ARE YOU PLANNING YOUR TRIP TO CYPRUS LAST MINUTE?
Be sure to book accommodation and tours in Cyprus ahead of time to ensure availability!
🎟️ Top tours in Cyprus:
🛌 Top picks for places to stay in Cyprus:
🚗 Looking for the best way to get around Cyprus? Check rental car rates for Cyprus now!
💳 In need of money? Use WISE instantly as a digital card and top-up from the app no matter where you are!
Getting around Cyprus
Before getting into the ultimate one-week itinerary for Cyprus, for every traveler, a concern is how to move around the island.
Thankfully, getting around Cyprus is relatively easy, with various transportation options available to visitors.
One of the most popular ways to explore the island is by renting a car, which gives you the freedom to travel at your own pace and visit more remote areas.
Which car rental service is the best to choose?
If you want to rent a car for your trip and look for the best service, then I am here to help you! Consider choosing Discover Cars, an international car rental booking service present worldwide. This way, you will find the best car for your trip wherever you are!
However, if you prefer not to drive, plenty of buses and taxis are available, particularly in larger towns and cities. The public bus system is affordable and efficient, with regular services connecting major tourist destinations.
For shorter journeys, you may also want to consider renting a bike or scooter, which can be a fun and eco-friendly way to get around.
Day 1: Arrival and Exploration of Larnaca
Larnaca is the perfect starting point for a week-long adventure in Cyprus. After arriving at the airport and checking into your hotel, take some time to explore the charming old town.
Wander through narrow streets and admire colorful buildings and traditional architecture. And don't miss the opportunity to visit the impressive Larnaca Castle, which dates back to the 14th century and offers a fascinating insight into the city's history.
Next, head to Finikoudes Beach, one of the most popular beaches in Larnaca, and soak up the sun while enjoying the crystal-clear waters of the Mediterranean Sea.
Finish off the day with a delicious meal at a local taverna, where you can indulge in traditional Cypriot cuisine and sample one of the many local wines.
Day 2: Discovering Nicosia
On the second day, make your way toward Nicosia, the island's capital city. Once you arrive, start your day by exploring the lively old town, which features narrow streets and alleys lined up with colorful traditional buildings.
Also, be sure to visit the iconic Ledra Street, a bustling pedestrian street connecting the north and south parts of Cyprus.
Next, head to the Cyprus Museum, which houses an impressive collection of artifacts and exhibits that showcase the island's rich history and culture.
Later on, stroll through the beautiful Eleftheria Square, where you can admire the stunning architecture and enjoy the lively atmosphere.
Day 3: Day Trip to Troodos Mountain
Take a day trip to the stunning Troodos Mountain range. Start your day by driving through the picturesque villages of the Troodos region, where you'll find traditional architecture, quaint cafes, and stunning views of the surrounding countryside.
Then, make your way to the Troodos National Park, where you can hike through the lush forests and enjoy the fresh mountain air.
Also, don't miss the chance to visit Kykkos Monastery, one of the most important religious sites on the island, known for its stunning Byzantine architecture and beautiful frescoes.
Later, stop by the village of Platres to enjoy a delicious lunch at one of the many local tavernas.
And then finish your day trip with a visit to the gorgeous Caledonia Waterfalls and a refreshing dip in its pristine waters.
SUGGESTED TOURS IN THE TROODOS MOUNTAINS:
Day 4: Relaxing in Limassol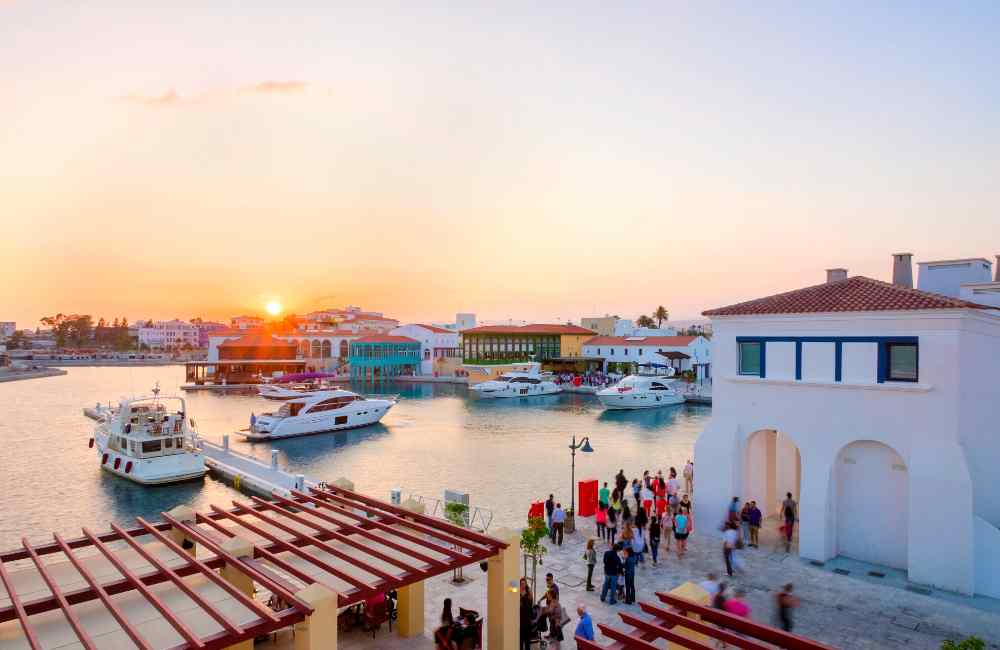 After exploring Cyprus inland, it's time to go back to the island's beautiful seaside by visiting the gorgeous coastal city of Limassol.
First, arrive and check in at your hotel and start your exploration with a leisurely brunch at one of the many cafes along the beachfront to enjoy spectacular Mediterranean Sea views.
Then spend some time sunbathing and swimming in Limassol's sandy beach. Or, if you are feeling adventurous, try exciting water sports like jet skiing or parasailing.
For an afternoon snack or early dinner, head to the old town to explore the narrow streets and enjoy a delicious meal at one of the many innovative fusion restaurants.
Also, don't forget to visit Limassol Castle, which houses a fascinating museum about Cyprus' history in the medieval era.
For the perfect ending to Limassol, stroll along the Marina to admire the luxury yachts and enjoy a drink at one of the trendy bars.
Day 5: Explore Cyprus' Ancient History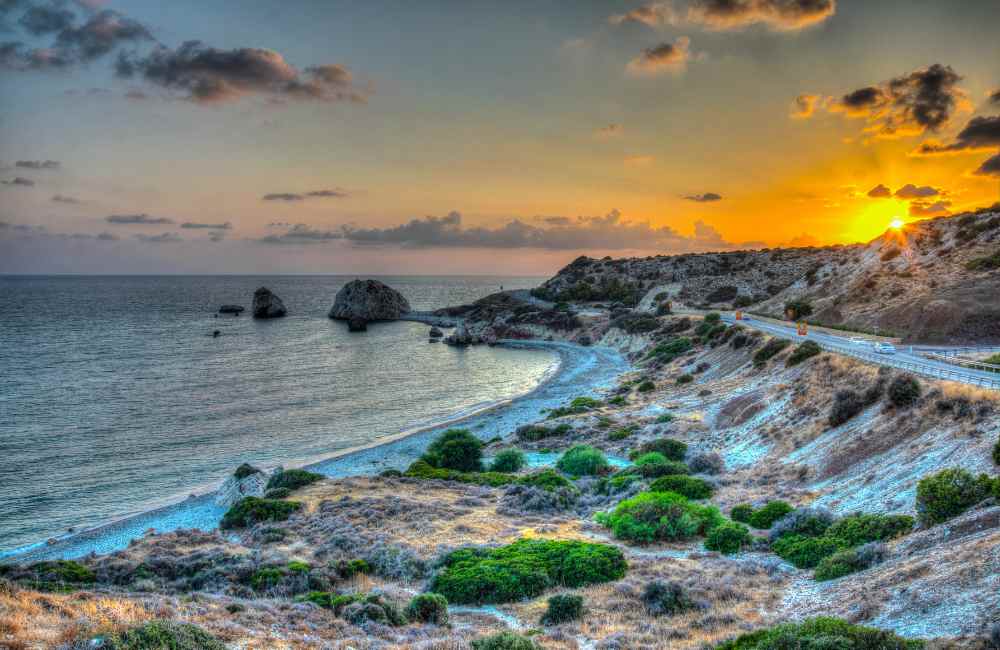 On the 5th day, take a day trip to explore the island's rich ancient history.
First, visit the iconic Petra tou Romiou on the coast. According to legend, this is where the goddess of love and beauty, Aphrodite, emerged from the sea foam.
Take a moment to admire the stunning views of the Mediterranean Sea and snap some photos of the famous landmark.
Next, head to the Paphos Archaeological Park, home to some of Cyprus' most impressive ancient ruins. Explore the well-preserved mosaics and ruins of the Roman villas, Tombs of the Kings, and Odeon Amphitheatre.
Day 6: Enjoy the Beaches of Ayia Napa
After five days of exploring Cyprus' history, culture, and beautiful countryside, it's time to explore the island's most gorgeous beaches.
Head to Ayia Napa, known for its stunning coastline and crystal-clear waters. Spend the day lounging on the soft sand, swimming in the sea, and soaking up the Mediterranean sun.
Ayia Napa has various beaches to choose from, including the popular Nissi Beach, with a lively atmosphere and water sports activities, and Konnos Bay, a secluded beach surrounded by tall cliffs.
In the evening, explore Ayia Napa's vibrant nightlife scene, which includes beachfront bars, nightclubs, and restaurants.
Day 7: Departure from Larnaca
On the last day of your week's itinerary in Cyprus, it's time to say goodbye to this beautiful island. Depending on your flight time, you may have some free time to explore more of the local area or do some last-minute souvenir shopping.
If you have a late flight, consider visiting one of Larnaca's museums or historical sites, such as St Lazarus Church or the Kamares Aqueduct. Alternatively, you could spend your final hours relaxing on the beach or enjoying a leisurely meal at a local restaurant.
However, when it's time to depart, make sure you have all your belongings packed and ready to go and allow plenty of time to get to the airport.
In conclusion, Cyprus is a beautiful island with a rich history, stunning beaches, and delicious cuisine. With this ultimate one-week itinerary, you can experience the best of what Cyprus has to offer in just seven days.
From exploring ancient ruins to relaxing on the beach, from tasting local wines to hiking in the mountains, this itinerary has something for all ages, budgets, and travel styles.
Whether you're a history enthusiast, a foodie, or an outdoors lover, Cyprus has something to offer. So pack your bags, grab your camera, and get ready for an unforgettable adventure on this beautiful island.
Basic Things to Know about Cyprus
Where is Cyprus and How to Get There
Cyprus is located in the southeast portion of the Mediterranean Sea, and southwest Asia. The country stands facing the south of Turkey and the Middle East.
It is just a few hours away from many European cities while several low-coast companies have year-round flights to Larnaca and Paphos, two of the most important towns on the island.
While Larnaca International mostly receives commercial flights from the rest of Europe and is active all year round, Paphos International mostly caters to charter flights during the high season (although some commercial flights arrive in Paphos also in winter).
Where to Stay in Larnaca
If you're arriving and leaving from Larnaca, the most logical choice will be to book accommodation in the area. Besides, a stay in Larnaca, centrally located on the island, will make it easier for you to reach other cities in Cyprus within a fairly short ride.
These are some of the best hotels in Larnaca, Cyprus:
Qbic City Hotel is a trendy hotel with modern facilities for a relaxing city break. Located in the busy area of Ermou Square, the hotel is near shopping streets and famous historical sites. It features the Earth Spa and Wellness Centre, which offers a range of treatments so guests can have a luxurious stay in a cozy ambiance. There is also an on-site bar and a terrace pool.
>> Click here for more information and to get the latest prices.
Hai Hotel is a fantastic choice for those looking for accommodation with a perfect location, cozy ambiance, comfortable rooms, and travel on a budget. The hotel is on Finikoudes Beach and is only a walking distance from all major shops and restaurants of Larnaca, and only ten minutes by car from the airport.
>> Click here for more information and to get the latest prices.
You can also check out the article that lists the best hotels in Larnaca.
Read more about Cyprus
🛌 Suggested Accommodation in Cyprus:
Pin this Post to Plan the Best One Week in Cyprus!
---
You might also want to read these other Cyprus travel blogs!
---
About my blog: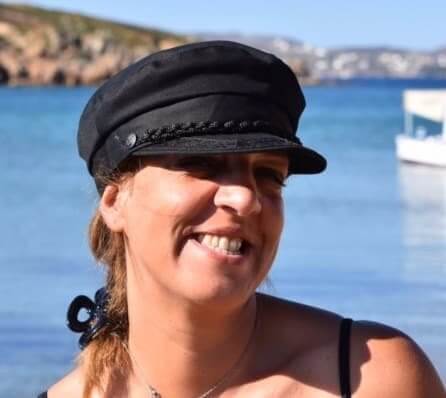 I moved to Crete in 2016. During these years, I learned much about the island.
In Crete, I juggle being a solo mom, hosting culinary tours, and writing for several travel blogs.
I've written for Greek Reporter, published travel guides about Greece, and had more glasses of frappe than any regular person could ever handle.