Just a bunch of memories about destinations I've enjoyed visiting…
Once upon a time, many, many years ago, this blog started as a travel diary of the different trips I took with my family. A long time has gone by and, little by little, The Tiny Book started focusing on travel in Greece: Athens and some of the Greek islands became my passion and the place I always longed to go back to.
One day, though, I discovered the island that became my place in this world. The Greek island of Crete turned into my most favorite place to return to…. until I settled on the island. Since then, I didn't stop seeing the rest of Greece, but my real goal has shifted. It has become to discover every corner of this big island, and share the passion for Crete with those who have been following me, who have witnessed my transformation, and, of course, with those who share their passion for Crete with me…
Yet, I am not ready to cancel my past, the beautiful memories of the trips taken to other stunning destinations.
Becoming more aware of everything Crete has to offer, made me realize how inadequate it was for me to tell you what to do in other destinations. How could I write about places that I don't know as well as Crete? Therefore, I decided to focus my knowledge on the island and share practical articles and guides about Crete. And still… I didn't want to forget my previous Travel Stories. They're all here.
Some have been transformed into thorough guides with the valuable help of locals. Others are just random experiences about some interesting places I've discovered through the years and still visit when I'm not in Crete. So… without further ado, in this section, you will find Travel Stories from different trips to countries other than Greece.
Most of them are just a bunch of informal stories and memories, travel diaries about destinations I've enjoyed visiting, both alone and with the family.
Travel stories from Italy
Although I was born in Buenos Aires, I lived over 20 years in Italy. I never really wrote much about the country for this blog, but I did (and a lot) for many other publications.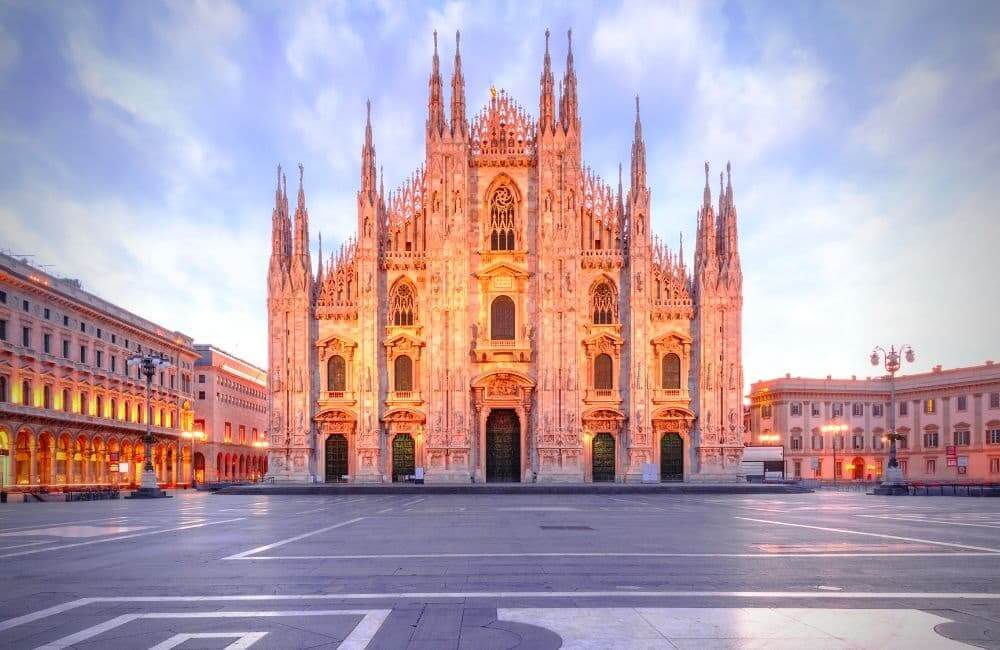 How to Spend 2 Awesome Days in Milan
Milan is not a traditional city like Rome or charming as Florence. However, Milan has a lot to offer to those who visit. If you have a few hours to spare in Italy, pack your camera and enjoy some of the best places you can see in Milan and also try some of the best things to do… Read more
Discover the Lakes of North Italy: Lake Orta
Lake Orta is one of Italy's lesser-known lakes and it wasn't exactly packed with tourists on an early Wednesday morning. After a walk down the path that faces the little marina, board a boat and sail to the Lilliputian islet of Saint Giulio… Read more
Travel stories from Morocco
One of my favorite countries in the world, a place that I want to keep exploring… and maybe write a Tiny Book of Morocco one day, why not?
Travel Stories from Thailand
Boy we enjoyed this trip! So many great memories… I'd go back in a second!
Tips to Go Backpacking in Southeast Asia
Easy, basic, and quick, this is the essential list of tips to go backpacking on this quintessential nomadic trail. You don't need a huge packing list, you don't have to over plan. Keep it simple for Southeast Asia! Read more
The island of the Full Moon party can also be a paradise for families with kids, we loved it there! Read more
Amazing Things to Do in Koh Tao with Kids
Koh Tao (also Ko Tao, เกาะเต่า in Thai «Turtle Island») is an island of the Chumphon Archipelago, close to the occidental shore of the Gulf of Thailand… Read more
Block "113803" not found
Are you coming to Crete any time soon?
Get in touch and let me know!