Koh Phangan is super famous all over the planet for its extra wild Full Moon Parties, celebrations taking place every month throughout the year, with music, fire entertaining, body painting, dancing, and alcohol buckets all night long. The party mainly takes place along the beach of Haad Rin. But Koh Phangan is not just about parties, there is a Koh Phangan for Kids. Koh Phangan is an ideal destination for family travel, don't believe me? Read on!
---
Disclaimer: Posts include affiliate links to products or services. I might earn a commission if you make a purchase at no extra cost.
---
Koh Phangan with Kids: A Great Family Vacation in Thailand
Resources to Book Your Trip
Book your flight: I use Skyscanner to compare prices before booking a plane ticket.
Book your ferry: When ferries are more convenient than air travel, I use Ferryhopper.
Book your accommodation: I've tried many different platforms for accommodation, but none of them beats the advantages of Booking.com.
Book your car: The best way to find an affordable car to rent is to use a powerful search engine that compares all the rental companies in the market. I use Discover Cars.
Book your tours: Live unforgettable adventures and cultural experiences with Get Your Guide.
Don't forget travel insurance: Things can go wrong at times, but travel insurance will protect you against illness, injury, theft, and cancellations. I recommend Safety Wing for peace of mind.
Half Moon Parties, officially called festivals (they are more like raves) are now held in a venue specifically designed in Ban Tai, on the road to Thong Nai Pan. Normally there's an admission fee and their spirit is kind of different.
I am not for nor against parties. I used to dance the night out in my teens and beyond… The last time I set foot on a dance party I was both a mom and way over thirty. I'm not here to judge and I do not intend to.
In full honesty, had I been a few years younger I might have worked closely on the dates to visit the island when planets aligned (or moons… you know!). The thing is, I don't care anymore. I don't even enjoy super buckets of alcohol.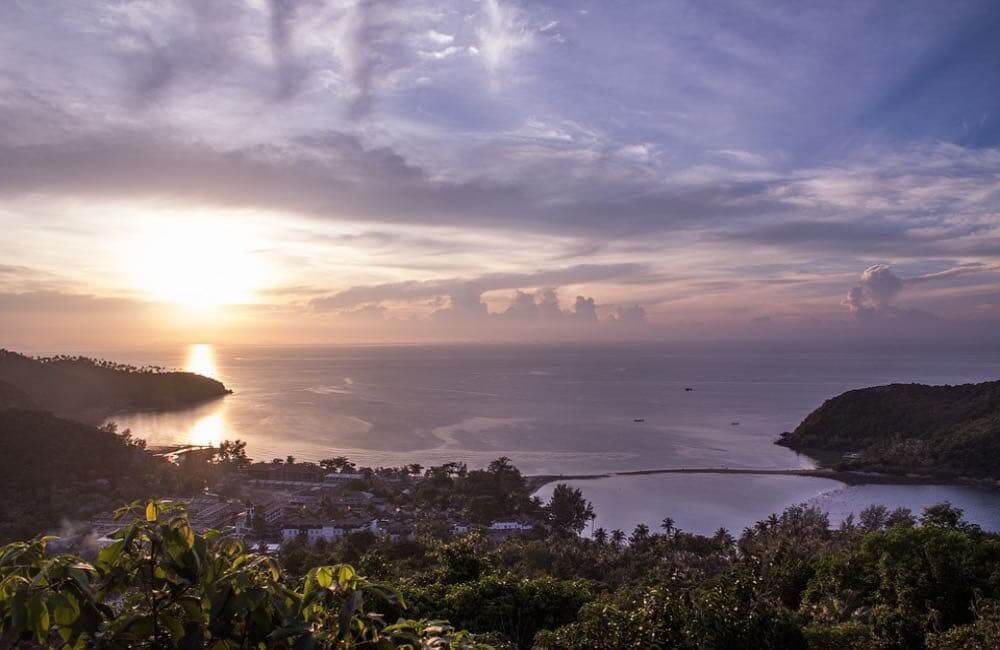 Mathematics 101: Koh Phangan for kids = Bottle Beach. Leaving out Phangan out of our circuit was not an option, but I was not in the mood for a loud, crowded beach.
Being the island even bigger than Koh Tao, I was certain there were some less touristic sides to it.
While gathering information online, I came across an article about a certain beach on the opposite side of Haad Rin, exactly on the other side of the island.
One could only arrive there sailing (with a certain daily schedule) or with a pick-up truck (again subject to timetables and weather).
The time we were going to spend on the island was not that long so why not take the risk of isolation? And enjoy it as well.
We arrived from Koh Tao at midday, happy to discover there was a taxi truck waiting for us not far from the pier.
Hilly terrain with palm trees and coconuts on the roads, a few isolated shops selling fruit and yellow flowers, sharp bends, and jungle exuberance all over the place. It was cloudy, hot, and humid.
Getting to Bottle Beach
We arrived at Ao Chalok Lam, where there should have been a pier to leave for Bottle Beach. I knew I was not going to find a formal structure, with a ticket office or anything, I mean we were expecting a long tail boat.
However, there was no pier. We rolled up our pants, took off our flip-flops, and jumped on the boat together with our backpacks (these are the moments when I thank the Universe for taking out of my head the idea of bringing a regular piece of luggage).
So we sailed together with eggs, meat, bread, and fruit for our resort. In a way, we traveled with our week's breakfast. It took us 45 minutes to reach a movie-like site, dotted with fantastic little bungalows on the beach.
Beachfront Accommodation in Koh Phangan
Heaven on Earth and back to civilization. Bottle Beach was the perfect choice for us. Little cozy apartments, with quite a precarious internet connection, if far from the dining area.
Something that drove me mad at the beginning but turned into a blessing later on… I finally turned off the computer and the phone.
It had been a long time since I last had enjoyed full mornings with my kids, playing in complete bliss, without even checking if I had mail.
I couldn't even remember the last time spending such long relaxing hours of non-stop sleep on the beach.
I don't know whether it was the heat, the marvelous food they served, or the beer I don't normally drink at lunch. Or maybe the book I was reading had too small characters (frankly, it wasn't boring at all)…
Anyhow, I use to wake up and see the sun shining over the trees. Wondering whether I had slept much, though it wasn't possible, the sun was still there. Guilt didn't even touch me. A soft breeze invited me to close my eyes tighter, to sleep more.
The beach was calm, not crowded at all. The hotel hosted many solo travelers, many digital nomads, long-term hosts of the resort, and people absorbed in their books and notes, mostly silent but smiling and polite.
There were a few families too, but not many. Our children, who normally go mad when they see a swimming pool in a hotel, didn't even use it. It was nice, but still, they didn't care.
I think they remembered about it once we were back in Italy. Such was the beauty of the sea. So was the charm of our little corner of heaven. They had fun playing in warm waters. Again, nobody left the sea at least until it was dinner time.
Food, as in all of Thailand, was to kill for. Ingredients are combined wisely, things are fresh and spicy at the same time, as well as fragrant.
And don't be fooled, when you read the menu every day, after a while everything seems to be the same. Big mistake: it isn't. My piece of advice? Try it! Try everything! You won't regret it.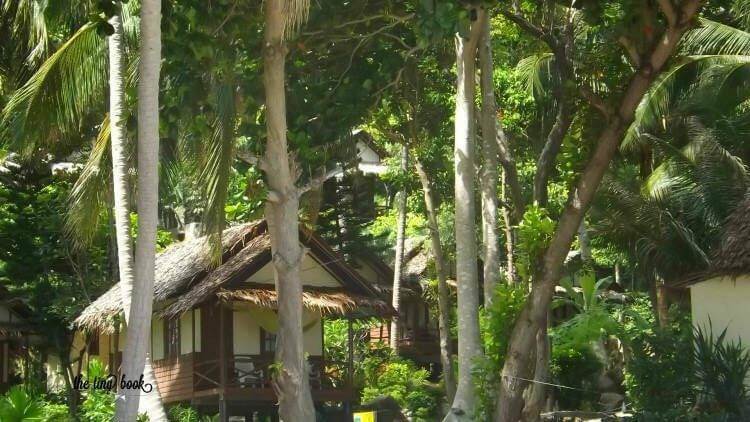 Facilities were simple, a bit on the expensive side if I am to compare it to other resorts. Being almost confined there, everything you need must be bought from them (there are also other two structures on this beach, but we never visited them, I suppose because this place was not bad after all). Some might argue that the rooms could be bigger. Not me.
We were outside 95 % of the time, either on the beach, in the water, or enjoying our balcony later at night, so if you use your room just to sleep, you don't need more. When you put one step out and there's white sand, you don't need more.
My idea of paradise is not inside a room in a hotel. Paradise here was outside, and we took so much advantage of it.
Time went by as fast as it could. When it was time to go, I felt tremendously sad. I didn't want to leave. Our next stop was also our last island. After that, we had just two more days in Bangkok and then this wonderful Asia was going to be over.
The saddest of all was thinking that we had spent almost 8 months planning everything and in a question of days, it was going to be a memory.
The time had come to say goodbye to Koh Phangan. A different Koh Phangan, a Koh Phangan for kids.
An island we had been able to detach from a madness cliché and make completely ours. An island that still today, my children still describe as the best of all the islands in Thailand, the most peaceful of all. Planning a trip to Koh Phangan? Let me know in the comments below!
Where to Stay in Koh Phangan with Kids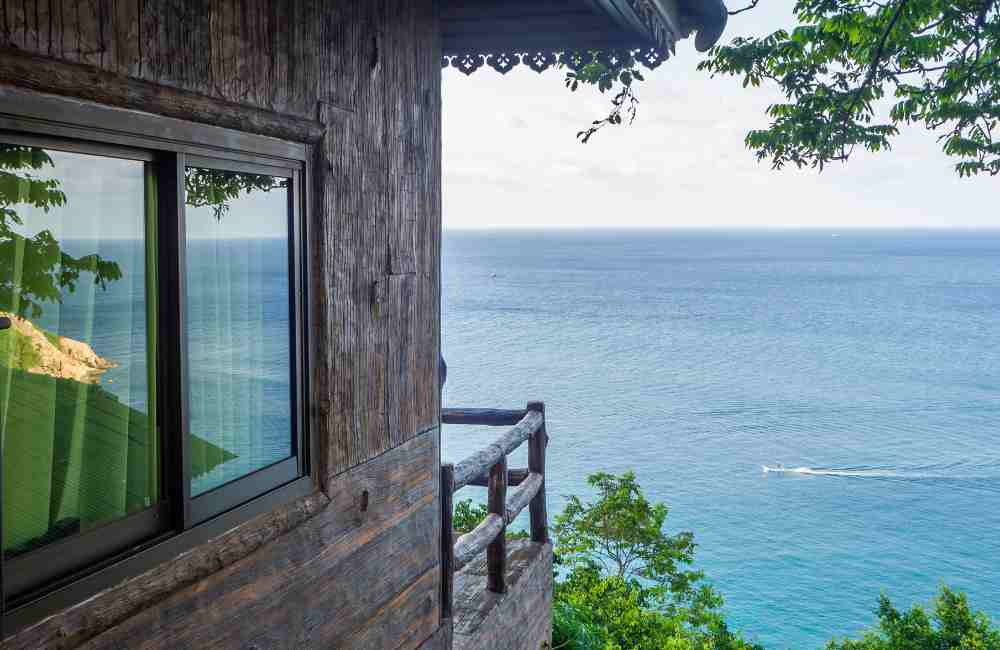 These are some of the places we recommend if you're staying in Koh Phangan with kids:
Read more about Southeast Asia
Pin this Guide to Visiting Koh Phangan with Kids!
---
---
About my blog: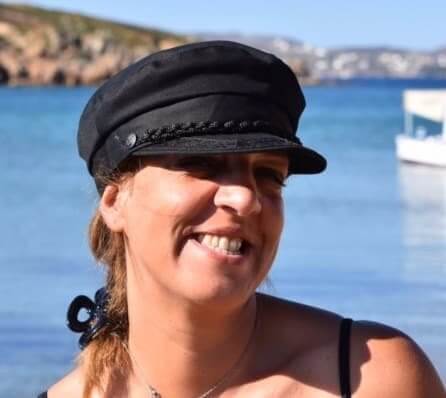 I moved to Crete in 2016. During these years, I learned much about the island.
In Crete, I juggle being a solo mom, hosting culinary tours, and writing for several travel blogs.
I've written for Greek Reporter, published travel guides about Greece, and had more glasses of frappe than any regular person could ever handle.