Finding where to stay in Istanbul is no easy task. The city is huge and there's a lot to do. So, you might want to find accommodation in a central area to visit more places especially if you're staying in Istanbul for a short time. This thorough guide offers you a look at the different districts in Istanbul and what attractions they offer, as well as the best hotels and rental homes in each area.
---
Disclaimer: Posts include affiliate links to products or services. I might earn a commission if you make a purchase.
---
Istanbul: Where to Stay
RESOURCES TO PLAN YOUR TRIP TO TURKEY!
Book your flight: I use Skyscanner to compare prices before booking a plane ticket.
Explore Turkey by Ferry: Ferryhopper has the best ferry ticket deals in the Mediterranean.
Book your accommodation: I've tried many different platforms for accommodation, but none of them beats the advantages of Booking.com.
Book your car: The best way to find an affordable car to rent is to use a powerful search engine that compares all the rental companies in the market. I use Discover Cars.
Book your tours: Live unforgettable adventures and cultural experiences with Get Your Guide. For instance, you can visit Hagia Sofia, discover the Basilica Cistern, take a day trip to Cappadocia, or enjoy a magic Bosphorus cruise at sunset.
Don't forget travel insurance: Things can go wrong at times, but travel insurance will protect you against illness, injury, theft, and cancellations. I recommend Safety Wing for peace of mind.
Since the city is quite big, there is plenty of choices when trying to find the right place to stay in Istanbul, and for that reason, it might be difficult to make up your mind.
In fact, the city is Turkey's largest city, as well as one of the largest and most populated metropolis in the world.
Spanning two continents, Istanbul has 39 different districts with 25 of them on the European side and the rest in Asia, across the Bosphorus.
And although not all of these areas are the right fit for tourists, you can understand that there are a lot of choices.
So, whenever getting ready for a trip to Istanbul, it's a good idea to learn about the best neighborhoods to stay in and what attractions they have for you to pick the right area and hotel.
It all comes down to a few simple but key factors: your budget, your interests, and whether you're keen on walking or using public transport to move around.
Let's check out the best areas to stay in Istanbul and which hotels or rental homes are the most convenient in each of these districts. And remember, at the end of this post, you will also find basic information to keep handy for your trip.
What Areas are Best for You to Say in Istanbul and Why
Let's see now the most important as well as convenient areas for a stay in town.
Sultanahmet
Sultanahmet is a historic center in Istanbul, part of the larger Fatih district, and it's a good place to stay if it's your first time in town or if you're staying for a short time and want to see as much as possible of the city.
Popular among tourists, the area of Sultanahmet is the most visited place in town and the oldest settlement in Istanbul, home to important sites, such as the Blue Mosque, Hagia Sofia, and Basilica Cistern among others.
Since these places concentrate mostly in the same area, the place is great if you are staying in Istanbul for a short time, allowing you to visit the three of them, and some other places – such as the Topkapi Imperial Palac3 – on the same day.
Sultanahmet Square (or Sultanahmet Meydanı) was once also the Hippodrome of Constantinople, once the capital of the Ottoman Empire. In this area, it is also possible to visit the Turkish and Islamic Art Museum and the impressive Archaeological Museum of Istanbul.
Where to Stay in Sultanahmet
In the area, you will find a few budget places offering excellent value-for-money accommodation, very good mid-range hotels, and – of course – many of Istanbul's most luxurious hotels as well.
These are the hotels with the best reviews in the area.
Accommodation in Sultanahmet:
Taksim Square
Maybe the best place to stay if you want to move around using public transport, Taksim is a very lively place in the town.
From here depart several long and short-distance buses, Istanbul's central metro station, and there are plenty of taxi ranks, but also bars, restaurants, and hotels for all budgets.
A stay around Taksim Square guarantees that you will be literally close to everything.
Just as Sultanahmet is considered the heart of ancient Istanbul, Taksim is the center of the modern city. The lively place is part of the wider Beyoglu district, on the European side of the city.
Over here, you can visit the Republic Monument, an important landmark in town dating back to 1928 that commemorates the birth of the Turkish Republic.
Where to Stay in Taksim
There are plenty of hotels surrounding the square and in the nearby streets.
Hotels facing the square tend to have higher prices, but you can easily find a few budget places to stay if you pick a hotel a few blocks away.
Accommodation in Taksim Square:
Karaköy – Galata
Karaköy, or ancient Galata, is today known as the coolest district in Istanbul. The hip Karaköy is a popular place to stay among young travelers. The night scene is lively and offers plenty of bars, pubs, and cool restaurants to enjoy in the evening.
Once a vital port in Istanbul, during the last 10 years, Karaköy saw growth and investment, and it became a fancy area by the sea, home to nightlife places for entertainment, but also great restaurants, shops, and cool coffee shops.
In Karaköy you will also find important attractions. From here, it's easy to cross the Galata Bridge and admire the views of the sea and the impressive Galata Tower, or also visit the beautiful underground mosque, Yeralti Camii.
Another place to check out is SALT former Ottoman Bank now turned into an art space. Other than checking out the impressive building with one of the most beautiful glass ceilings you could imagine, the place also has an art gallery, a cafe, and a library where many digital nomads enjoy long coffees and free WiFi.
All these reasons, make it a popular place, often packed during weekends as it is one of the favorite places to hang out among locals.
Although here, accommodation is hardly ever on the budget side, the place is worth at least a visit. And if you're on a restricted budget, you might find better prices in nearby Galata, which is a stone's throw from Karaköy.
Where to Stay in Karaköy
If you're looking for incredible views of the Golden Horn as well as a lively night scene offering plenty of things to do and cool venues to check out, then take a look at these hotels in Karaköy.
Accommodation in Karaköy:
Ferman Port Hotel: You should check out the pictures of this fantastic hotel, set in an ancient house and completely renewed. It's in a very convenient position, 1 km from the Spice Bazaar, and less than 3 km from Taksim Square and Basilica Cistern. They offer airport transfers and car rentals, and they serve a buffet breakfast every morning on a stunning terrace with views.
Click here for more information and to get the latest prices.
Galata
Karaköy, Beyoglu, and Galata are three of the top areas to stay in Istanbul for nightlife, featuring clubs, bars, pubs, and excellent restaurants. But Galata has a bit more to offer, it is one of my favorite areas to stay in town.
It's adjacent to modern Karaköy, while many argue they are part of the same area. Galata is ideal for nightlife, but it also has several historic places worth a visit.
Considered part of the wider Beyoglu area, this portion of Istanbul has such a unique vibe that it's easy to consider a place on its own.
The most distinctive landmark in the area is the historic Galata Tower, which you can climb to have some of the best views in town.
>> Check out this Galata Guided Walking Tour and Tower Entry that's affordable and allows you to skip the long lines to access the tower!
Arguably one of the oldest districts in town, the area surrounding the tower is quite compact and easy to explore, and it features enchanting cobblestone streets, some of them quite steep, and beautiful ancient buildings in Neoclassic style.
The place is perfect if you enjoy experiencing nightlife in a new city, the offer includes trendy jazz bars, popular clubs, pubs, and a lively atmosphere not just at night.
Locals and visitors gather here for fun nights and pleasant afternoons sipping a beer while chatting and people-watching.
Galata is the place to stay in Istanbul for those visitors (as well as locals) who are seeking out an energetic and fun night in the town.
Where to Stay in Galata
The offer of places to stay in this small but active area is quite wide, these are the ones we suggest:
Accommodation in Galata:
Galatolia Suites: Located about 400 meters from Galata Tower, this place offers an unbeatable location at reasonable prices. The suites are close to several restaurants, bars, and art galleries, only minutes from the port of Karaköy, and it offers easy access to many from the nearby Halic Metro Station and Sishane Metro Station.
Click here for more information and to get the latest prices.
Beyoglu
Also part of the trilogy of fun places to stay for nightlife in Istanbul (with Karaköy and Galata), this wide district in Istanbul has a great offer of hotels at affordable prices as well as more exclusive accommodation.
Beyoglu is an ideal area for a longer stay if you want to cut costs during your trip, as you will not only find budget places but also affordable places to eat and plenty of nightlife entertainment without breaking the bank.
Next to Galata and north of Karaköy, Beyoglu is home to one of the most iconic sights in town, the pedestrian Istiklal Cadesi (Independence Street), a super popular spot that's perfect for shopping, food, and entertainment but also for those who want to snap the iconic photo of Istanbul's historic red tram, which runs along this street.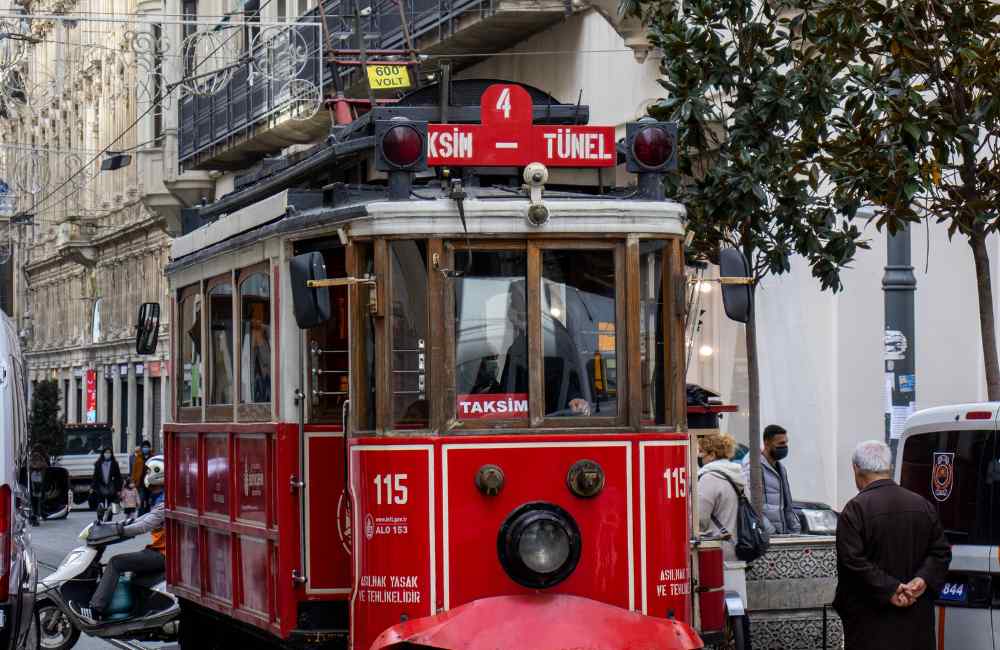 The area is also popular among backpackers since hostels are common places to stay in Beyoglu. Close to or around this district, you can visit attractions such as the Galata Tower, spend a few hours at the interesting Museum of Modern Art of Istanbul, or have a cup of salep at the spectacular Flower Passage (Çiçek Pasajı).
This is a popular, Parisian-style covered arcade with rows of historic cafes, wine houses, and restaurants, that was one of the first western-style buildings in town, with stunning neo-baroque details.
Along Istiklan you will find some of the best bookstores in Istanbul, while the nearby Çukurcuma area of Beyoglu is famous for its antique dealers but mostly for housing the Museum of Innocence.
This is a literary museum created by the Turkish writer and Nobel Prize winner Orhan Pamuk. As you see, the area offers plenty to do and enjoy making it a great place where to stay in Istanbul.
Where to Stay in Beyoglu
If you've made up your mind and this is the place for you, check out these hotels:
Accommodation in Beyoglu:
Eminönü
Eminönü is another right spot to stay in Istanbul if you enjoy lively shopping. Close to Sultanahmet and part of the wider Fatih district, the place is home to several important universities and street markets, so it's quite an active area all day round.
The area offers plenty of affordable hotels, which tend to book fast (booking in advance is key if you want to stay over here!).
There's plenty to see in Eminönü, including the grandiose mosque, Suleymaniye Camii, but also the Grand Bazaar and the Spice Bazaar, arguably the most visited spots in this district.
Although the area around the bazaar might be a bit noisy and busy, with the dozens of street vendors, overall, this is a great place for daily walks, souvenir shopping, and budget-minded hotels.
Other famous attractions in town, such as the Blue Mosque and Hagia Sofia can be reached from Eminönü after a short walk.
Moreover, around Eminönü Square, you will find affordable places to eat traditional Turkish dishes and taste the delicious Balık Ekmek sandwich by the sea!
A spot to keep in mind in the area is the small district of Balat, a picturesque neighborhood that Instagrammers adore, but also historically important as it has long been home to some of the most important minorities in the city, including the Greek, Jewish, and Armenian communities
Where to Stay in Eminönü
There are affordable places to stay but also some beautiful boutique hotels. Prices can range from very low to more expensive since it is a neighborhood that allows easy access to many important tourist attractions. Take a look.
Accommodation in Eminönü:
Bebek
Part of the wider Beşiktaş district Bebek is an affluent area facing Bebek Bay on the European shore of the Bosphorus. The area has a marked residential character, making it a good place for longer stays and for family holidays.
Bebek is very near the commercial area of Ortakoy, and it also offers a selection of nice coffee shops and restaurants. Yet, it remains a good area to get away from the busiest districts in town.
Bebek Park is a great place for families with children and a favorite spot for locals during the weekend, it faces the sea and is not far from Bebek Mosque, a rare religious building in the city, with a unique architectural style, that dates from 1913.
Also here, it is possible to visit Rumeli Fortress, built back in 1452, which makes it the oldest Ottoman building in Istanbul.
Where to Stay in Bebek
Check out these properties if you'd like to stay in this tranquil Istanbul neighborhood:
Beşiktaş
An important district in town, this old district is a traditional spot that is great fun to visit especially during the days when the famous Beşiktaş football team plays.
On these days, find a sit at a local bar with a TV set and enjoy the enthusiastic cheering of the crowds while enjoying a pleasant evening.
Beşiktaş is also an important commercial area in town, home to an important bus station, and a port with plenty of ferries that connect the area with the Asian side of Istanbul.
Ortaköy
Within the district, one of the most important areas to check out is Ortaköy, which translates as Middle Village.
Known for its picturesque seaside mosque, Büyük Mecidiye Camii, this area was once a small fishing village during the Byzantine period which turned into a cosmopolitan neighborhood, home to diverse communities, including Turks, Jews, Greeks, and Armenians.
In fact, in Ortaköy you can visit a Jewish synagogue as well as a Greek Orthodox church.
There are no metros or trams reaching the area, although several buses take you from Ortaköy to the center of town, so traffic tends to be heavy.
Where to Stay in Beşiktaş
Whether it is specifically Bebek or the Ortaköy district in the wider area of Beşiktaş, the place is excellent for soaking in the traditional Turkish lifestyle and atmosphere.
Accommodation in Beşiktaş:
Kadıköy
Located on the Asian side of Istanbul, Kadıköy is perfect for those who want to enjoy the city in a different way, staying away from the main attractions.
It lies at the southernmost end of the Bosphorus Strait where it reaches the Sea of Marmara.
The district, which has charming modern areas, has an important high-end shopping district, with plenty of choices for entertainment, including some of the best restaurants in Istanbul.
The place is also quiet, home to posh yacht clubs and beautiful pedestrian areas. Staying in this place can be more expensive than staying in central Istanbul.
The most remarkable attraction in Kadıköy is the Haydarpaşa Terminal of the Turkish State Railways which dates back to 1908 and serves international, domestic, and regional routes.
Moreover, Kadıköy today is the main transport hub for those living on the Asian side and commuting to the European part of Istanbul.
Moda
Also part of Kadıköy, Moda is an affordable area, home to a buzzy seafront district with coffee shops, restaurants, and shops, as well as theaters and night entertainment.
The beautiful Moda Coast Park has a waterfront promenade and a remarkable picnic area perfect for families. In the district, Baghdad Avenue is a trendy place to eat at night, as well as beautiful coffee shops. Overall, this is a good area to stay in Istanbul on a budget away from tourist crowds.
Where to Stay in Kadıköy
Although not many tourists choose to stay in this area, it can be a thrilling experience to spend your holidays in Istanbul staying in the Asian part… or, at least – quite original!
Accommodation in Kadıköy:
As you can see, accommodation options are not what Istanbul lacks! On the contrary, there are tons of great places to stay for every taste and budget.
When booking your hotel, always remember to read a couple of recent reviews to have a better idea of what other travelers think about the premises, the staff, and the services.
Basic Things to Know about Istanbul
Bookmark this basic information about Istanbul and check it out again when you're planning your trip to Turkey!
Where is Istanbul
Spreading between Asia and Europe, Istanbul is a magical place on the edge of two continents.
Facing the Bosphorus strait, Istanbul is not the capital of Turkey, but it is the most remarkable city in this Balkan country with strong Asiatic, Middle East, and Mediterranean influences.
How to Get to Istanbul
The most convenient way to get to Istanbul is by plane. The country's national carrier, Turkish Airlines has flights connecting Istanbul to dozens of destinations in Europe and the rest of the world, and their fees are often quite convenient.
The city is easy to reach from any European capital, with flying times varying from 2 to 4 hours from cities such as London, Paris, or Milan.
If you're traveling from the US, keep in mind that a direct flight from the east coast takes between 10 and 12 hours.
There are two international airports in Istanbul. The one located on the Asian side, Sabiha Gokcen Airport is quite far from the center of the city and it receives most low-coast flights to Istanbul.
On the European side of Istanbul, New Istanbul Airport is more convenient, about 30 minutes from the center of town.
Ferry trips to cities such as Bodrum or Fethiye are common as well, especially for a few close-by Greek islands.
Trains arrive at both the Asiatic and European parts of Istanbul from Bulgaria, Greece, Hungary, Romania, and the Middle East but travel times can be very long.
It is also possible to get to Turkey by car from other Europe and Asiatic countries but traffic can be really heavy and parking nearly impossible.
You can also travel to Istanbul by bus from Austria, Bulgaria, France, Georgia, Germany, Greece, Iran, Russia Switzerland, and more.
When is the Best Time to Visit Istanbul
I personally love the special atmosphere of Istanbul in winter, with street food vendors selling delicious roasted chestnuts on every corner of the city.
I prefer winter also to indulge in Turkish comfort food such as manti or hearty regional casserole dishes.
Spring and fall are great for travel in any Mediterranean area as the weather is mild, allowing plenty of sunny days to get out and explore.
Summer, instead, is great if you're also planning to enjoy the magnificent Turkish coast. The city tends to be packed and prices are also less convenient.
Where to Stay in Istanbul for your First Visit
As you saw in this post, there are endless hotel options in town and it can be hard to decide where to stay. I always suggest trying to stay close to Sultanahmet when visiting Istanbul for the first time.
Prices for a good, basic hotel usually start at €50-70 per night. However, don't forget to always read the hotel reviews before booking!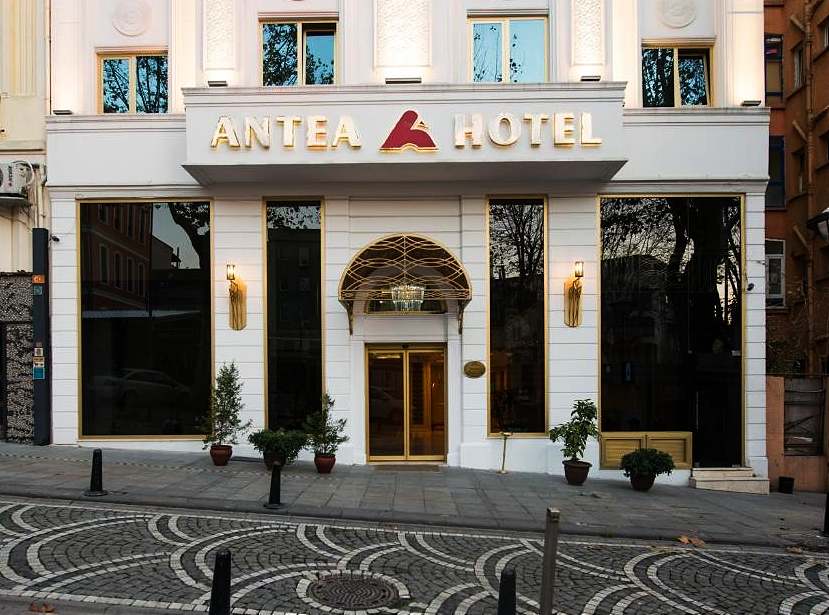 Other alternative places I suggest are these:
Didn't find the right place to stay? Check this link to look for the best hotel deals as well as rental homes if you still don't know where to stay in Istanbul.
---
Have you already decided where to stay in Istanbul?
Let me know in the comments below!
You might also want to read these articles:
---
Pin this Guide to the Best Areas and Hotels in Istanbul
About my blog: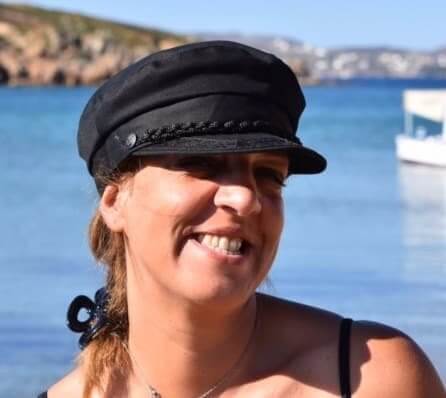 I moved to Crete in 2016. During these years, I learned much about the island.
In Crete, I juggle being a solo mom, hosting culinary tours, and writing for several travel media.
I've written for Greek Reporter, published travel guides about Greece, co-authored DK Eyewitness Top 10 Crete, and had more glasses of frappe than any regular person could ever handle.