What an easy dilemma: Crete or Mykonos? Although the answer is obvious, let's break it down. Here is all you need to know to decide between Mykonos or Crete for your summer holidays.
---
Disclaimer: Posts include affiliate links to products or services. I might earn a commission if you make a purchase, at no extra cost to you.
---
Crete or Mykonos…
Where to Go Next Summer?
Let's Start by Getting Ready for Crete!
RESOURCES TO BOOK YOUR TRIP:
Book your flight: I use Skyscanner to compare prices before booking a plane ticket.
Book your ferry: When ferries are more convenient than air travel, I use Ferryhopper.
Book your accommodation: I've tried many different platforms for accommodation, but none of them beats the advantages of Booking.com.
Book your car: The best way to find an affordable car to rent is to use a powerful search engine that compares all the rental companies in the market. I use Discover Cars.
Book your tours: Live unforgettable adventures and cultural experiences with Get Your Guide. For instance, you can Visit Elafonisi, discover Balos Beach, hike Samaria, or explore Knossos.
Don't forget travel insurance: Things can go wrong at times, but travel insurance will protect you against illness, injury, theft, and cancellations. I recommend Safety Wing for peace of mind.
How to Choose between Crete and Mykonos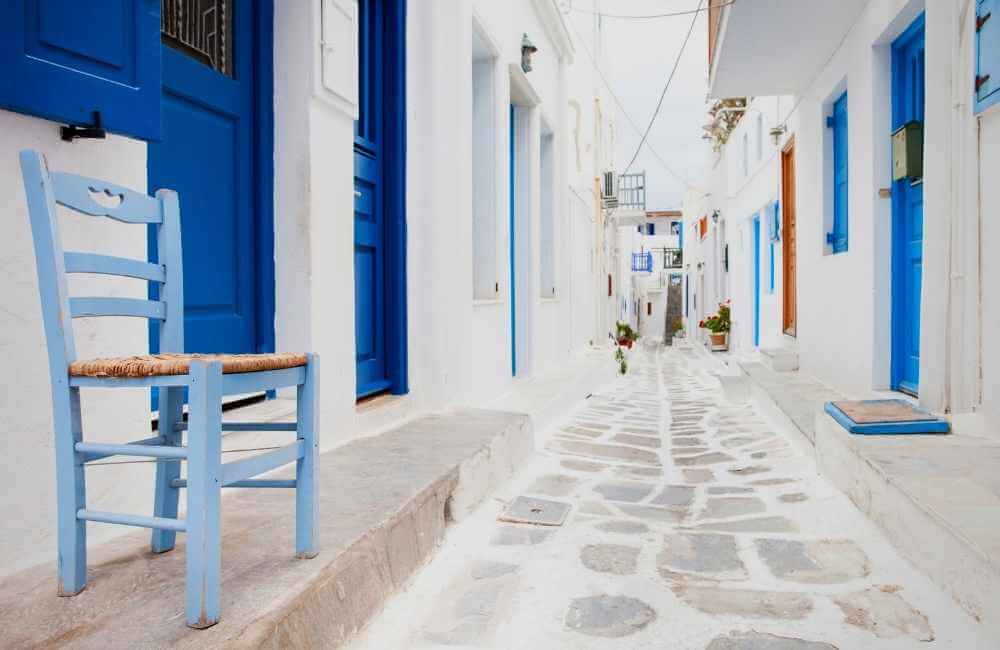 First things first, choosing between Mykonos and Crete is a matter of personal taste and the type of holiday you are after.
Still, the dilemma is as easy as people are different between them.
Choose Crete for its Food
The local cuisine is often the trip's highlight when you visit Greece. After all, this is what you eat every day. If you don't know it already, there are few, if any, third-country restaurants around.
So, you are basically stuck with Greek food.
And although Greek cuisine is delicious all over the nation, Crete has the edge over Mykonos for the authenticity of its plates.
Think of traditional dishes based on mountain herbs, greens, unique cheeses, bulbs, fresh fish, and delicious Cretan olive oil. Yummy, right?
You can learn everything about Cretan food taking a cooking class in the White Mountains!
Click here for more information and to get the latest prices.
Go to Mykonos for its Nightlife
It goes without saying that if you are after nightlife, Mykonos is the way to go. Only Ibiza shares the reputation that Mykonos has for its wild beach parties.
So if you want to experience a crazy night in Greece, Mykonos' Paradise Beach Bar and downtown Chora are notorious for dancing and drinking until the first signs of sunlight.
No matter how hard I try to explain what a night out in Mykonos looks like, it will be in vain.
Going out here is one of those things that you cannot really describe, but you have to experience to give justice. It is no wonder life starts at noon on this cosmopolitan island.
Prefer Crete for its Natural Beauty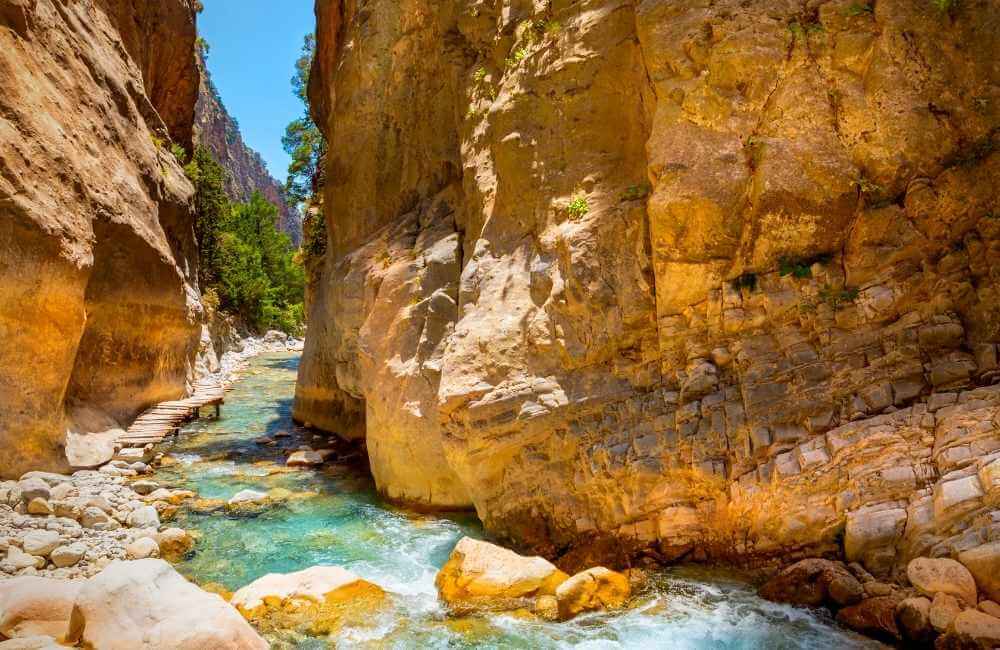 In the same way, Mykonos has the upper hand in nightlife so does Crete in natural landscape and variety. Wildlife here is out of this world, as do its mountains, forests, and local topology.
Compare that with the barren landscape of Mykonos, and you have all the proof you need to settle for Crete.
In short, Crete is the better choice if you are a hiker like me, love adventures in the mountains, and want to come in contact with nature.
Head to Mykonos for its Smaller Size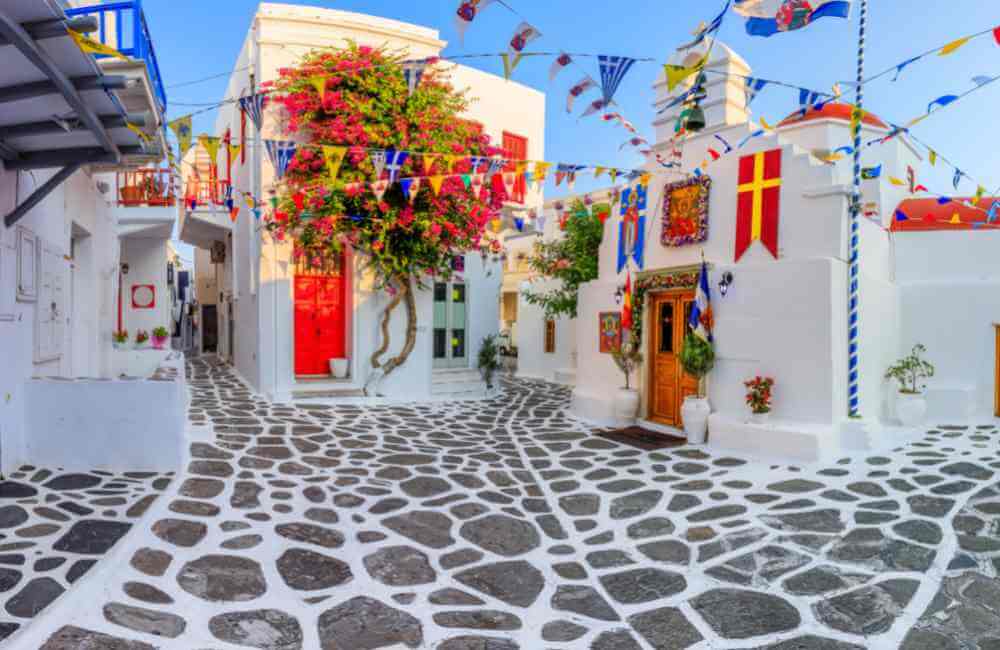 To be honest, one of the reasons Crete has the upper hand in natural beauty is that it is tens of times larger than Mykonos. 97.5 times bigger, to be precise! Think about it.
Although you can be anywhere in Mykonos in less than 30 minutes by car, you need from 5 to 8 hours to travel from one side of Crete to another.
In other words, when you visit Crete, you have no hope of discovering the whole island unless you stay for months.
At most, you will scratch the surface of what Crete has to offer. If you instead prefer to have everything at your feet, Mykonos and its compact size make the better alternative.
Select Crete for its History and Culture
Although every Greek island has a unique history, nothing beats Crete's glorious and ancient tales.
Whether you are a fan of Greek mythology and the mighty Minoan civilization or you are more into medieval and modern times, Crete will fascinate you.
There is a tale and story to unravel in every Cretan destination or hidden village.
Let alone the fascinating local culture, which includes everything from fancy costumes to a slow way of life. Above all, the island's authentic Greek hospitality will make you feel at home in no time.
Stay in Mykonos for its Architecture
Granted. Nothing beats the marvel of the ancient Minoan palaces, but the same goes for the iconic Cycladic architecture.
And because you can live in a Cycladic house and not in a Minoan court, the point for architecture goes to Mykonos.
Imagine a village of white-washed houses decorated with blue windows and doors next to several blue-domed churches.
Now, this is a setting you won't easily find anywhere outside the Cyclades. Factor in the iconic windmills next to the scenic Little Venice, and you are in for a treat.
Choose Crete for its Beaches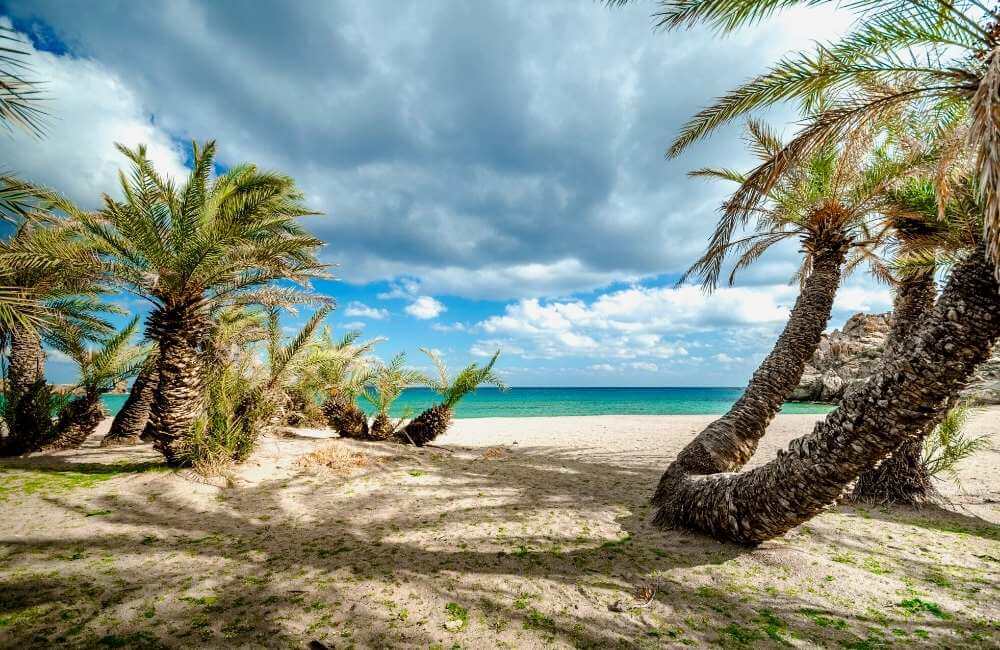 Mykonos has some gorgeous beaches, but Crete has the upper hand here too. Just think of Balos Lagoon, Elafonisi, or Vai Beach.
A minute in any of them, and you'll feel you are in paradise on earth.
The only caveat? You can't expect to see all Cretan beaches in one visit unless, of course, you stay in Crete for weeks on end.
More than two hundred white sand beaches spread around the island, not to mention the pebble ones hidden along the coastline.
Travel in Crete for its Cost of Living
If you've set your eyes on Mykonos, look at your wallet first and see if it is fat enough for Greece's most cosmopolitan and expensive island.
Yes, Mykonos is insanely costly by Greek standards. But that is for a reason.
Thousands of renowned celebrities rush into the island to celebrate summer and party as if there is no tomorrow.
And do you know what those celebrities have in common? An inflated bank account! Money floods into the island and inevitably raises the prices to the ceiling.
On the other hand, Crete is well closer to the standard cost of living in Greece, so expect more reasonable expenses.
The Verdict: Is it Better to Go to Crete or Mykonos?
As you can see, and you have probably counted, Crete seems the better island on average. However, it is all a matter of priorities.
If you care a ton about going out, Mykonos is a no-brainer. But if you want to explore the beauties of Mother Nature, come in close contact with the local culture, or swim on exotic beaches, Crete is your match.
All in all, each island has its ups and downs, and it is up to you to decide which you like most.
And do you know how to be sure?
Visit both destinations and see everything for yourself. Greece is all too beautiful to stay in one place, even if that is Crete.
More about Mykonos:
More about Crete:
---
What about you? Would you rather visit Crete or Mykonos this summer?
Let me know in the comments below!
Read more articles to get ready for your following holidays!
---
Written by Dimitrios Tsevremes
Passionate about travel, spirituality, and sports, I have lived in 5 countries and traveled to more places than I have counted. Writing for me is a way to express myself and my creativity. Whether I write for my blog or a freelancing gig, I always fall in love with the process and often lose my sense of time. If you want, you can check out more about me and my work here.
Pin This Article to Decide whether to
Visit Crete or Mykonos Next Summer
About the author of this blog: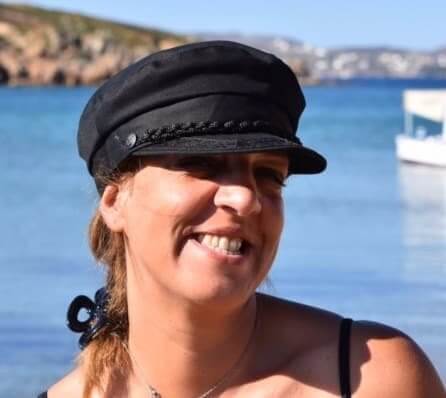 Gabi has been living in Crete for the last five years. On the island, she juggles being a solo mom, hosting culinary tours in summer, translating, and freelance writing.
She's written for Greek Reporter, published several travel guides about Greece, and had more glasses of frappe than any regular person would be able to handle.
COMING TO CRETE SOON?
Get in touch and let me know!